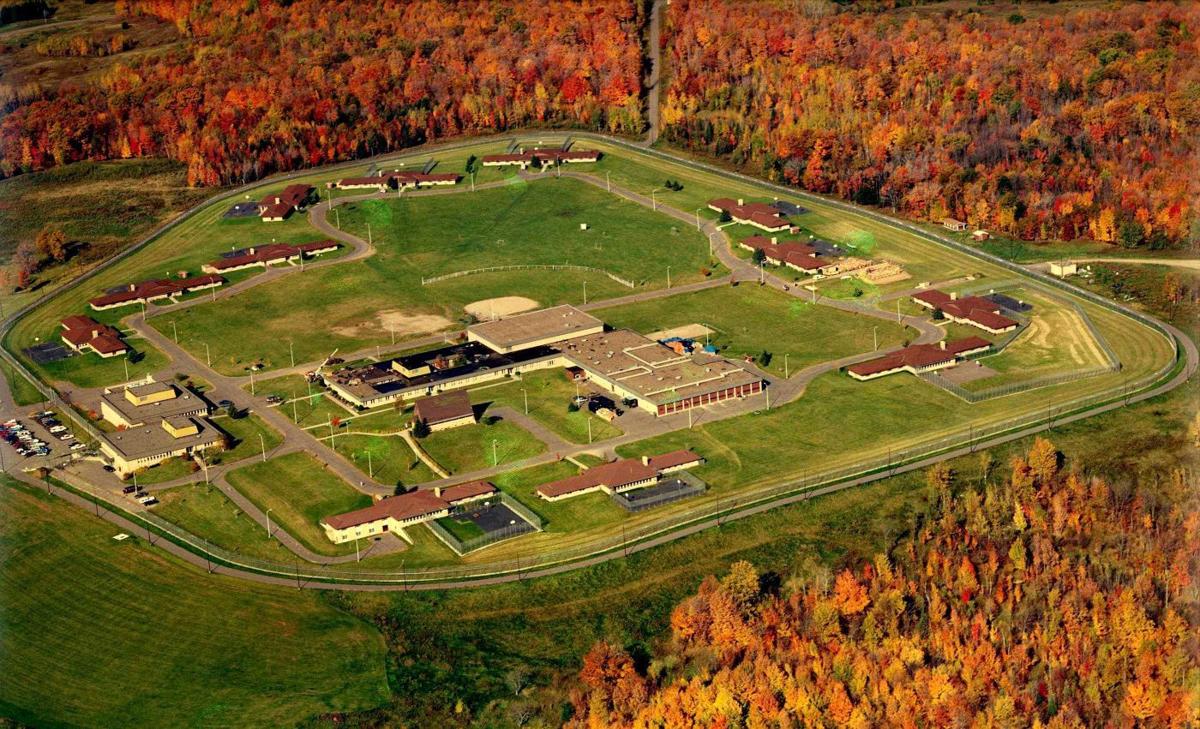 Trust and faith must be restored in the state's embattled Department of Corrections, the agency's new leader said Wednesday in his first public appearance since being appointed by Gov. Scott Walker last month.
Jon Litscher, a former DOC secretary under Republican Govs. Tommy Thompson and Scott McCallum, told the Senate's public safety committee that his priority is to improve staffing levels, address training and restore faith in the state's justice system that has waned amid a wide-ranging investigation of the state's youth prison.
"The department as it stands now has many issues that we have to face," Litscher said at a hearing on his appointment.
While critical problems exist "throughout the entire Department of Corrections," Litscher said a primary concern is addressing systemic issues at Lincoln Hills School for Boys and Copper Lake School for Girls juvenile facility in Irma, about 30 miles north of Wausau.
In January 2015, the state Department of Justice opened a criminal investigation into alleged abuse at Lincoln Hills, with allegations ranging from sexual assault to misconduct in public office.
The Lincoln County District Attorney launched a John Doe probe into the allegations in October, and the FBI assumed control of the investigation earlier this year.
Litscher said under his previous administration of DOC — and before the passage of Walker's law that all but eliminated collective bargaining for most public employees, including corrections staff — a system of meetings between DOC administration and employee groups at each prison was in place.
Litscher said he hopes to establish something similar if meetings are not currently occurring.
He also said a critical problem DOC must address is ending the process of "jamming," or operating an institution with staffing levels so low that employees must work overtime.
Staff at Lincoln Hills who spoke with the Wisconsin State Journal on the condition of anonymity because of a department policy prohibiting staff speaking with reporters without permission have said they often work 16-hour shifts because of low staffing levels.
Lincoln Hills staff have also said they tried, through their union and through direct contact with DOC officials, to warn of an unsafe environment that was brewing at Lincoln Hills but their comments were ignored.
You have free articles remaining.
"Employees need to have input on their work sites," Litscher said.
Litscher replaces Ed Wall, who resigned in February after the FBI took over the investigation at Lincoln Hills.
Litscher worked as DOC secretary between 1999 and 2003.
The state Senate confirms all appointments, prompting Wednesday's hearing on Litscher's new role.
Sen. Lena Taylor, D-Milwaukee, said at the hearing that she also wants Litscher to address diversity in staffing and be wary of relying solely on past practices.
She noted that DOC faced two lawsuits over staff handling of inmates when Litscher was previously DOC secretary.
According to Wisconsin State Journal archives, the DOC agreed in 2003 to pay $462,000 to a Sun Prairie mother whose 20-year-old son died after an asthma attack at the St. Croix Correctional Center in one lawsuit.
The suit alleged that then-Corrections Secretary Litscher and unnamed employees at the facility in New Richmond knew that the inmate was asthmatic and failed to exercise the appropriate standard of care, resulting in his death.
A 2001 audit of health care provided to Wisconsin's prison inmates, prompted by the death of an inmate at the Taycheedah women's prison, also found that the quality of care in the state's prison system had been mixed.
A 29-year-old inmate died of a heart attack in 2000 after suffering an asthma attack and pleading for medical help that wasn't provided.
"I don't mind you taking some good stuff that may have worked in the past but it depends on the past that you are taking me to," Taylor said.
Litscher declined Wednesday to answer reporters' questions after the public hearing, but promised to do so in the future because the problems at Lincoln Hills are a public matter.
"Quote or breakout." Attrib