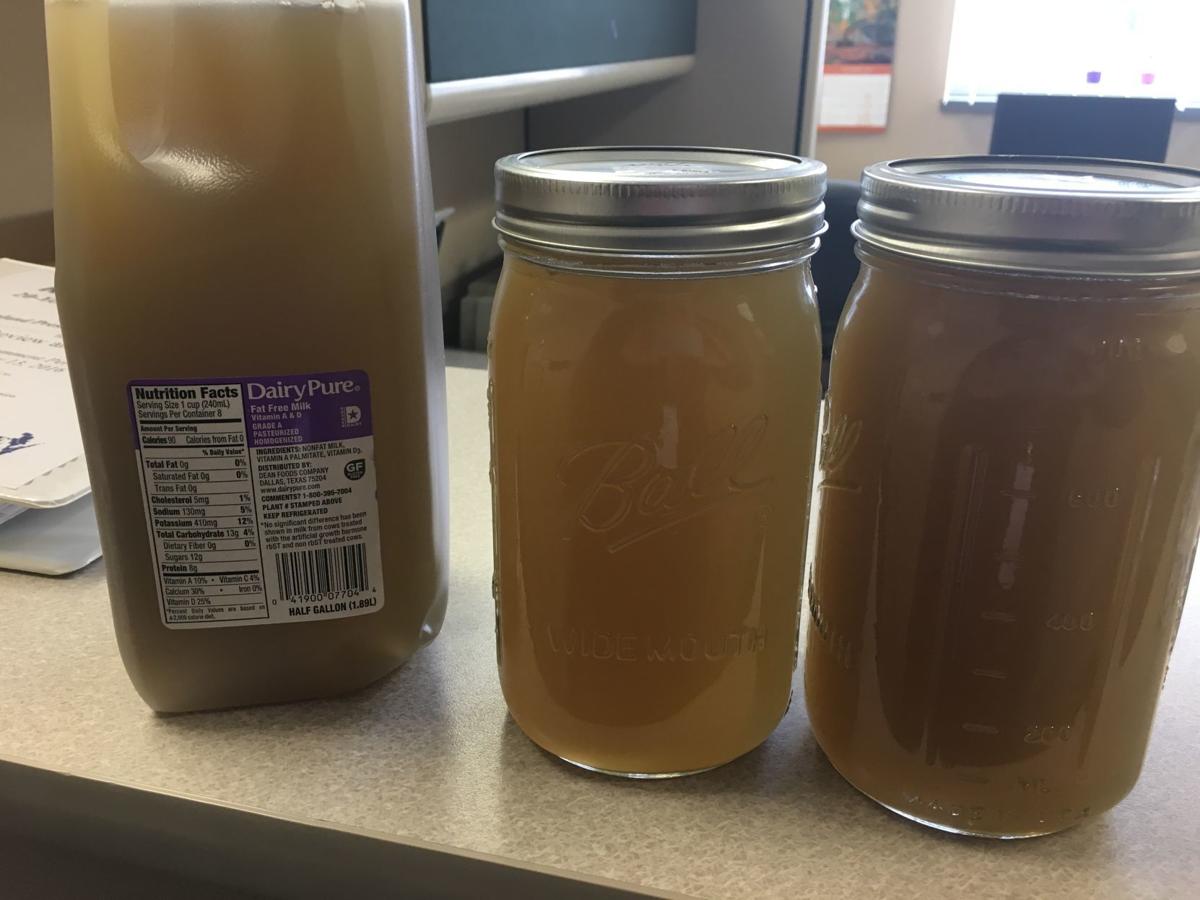 By this fall, a new legislative task force will offer a series of proposed changes to state law aimed at solving water pollution problems, the panel's chairman said Wednesday during its first meeting.
Rep. Todd Novak, R-Dodgeville, the chairman of the Speaker's Task Force on Water Quality, said in an interview that he hopes to see unanimous bipartisan recommendations that will pass both houses of the Legislature and be signed by Democratic Gov. Tony Evers.
"I think the water has risen to the top of the priorities for both parties," Novak said.
Wednesday's meeting opened with managers from several agencies describing an array of water pollution problems and government efforts to address them.
"Thousands of people in our state question whether they can turn on their taps and have safe drinking water," said Department of Natural Resources Deputy Secretary Elizabeth Kluesner. "We believe the solutions are out there, and look forward to working with you to find them."
Understanding and promptly addressing the sources of pollution is important to public health, said Department of Health Services Deputy Secretary Julie Willems Van Dijk.
"The data shows when water quality issues are not addressed they get worse," Van Dijk said.
Task force members heard initial recommendations from state agencies such as added state funding for existing programs for removing lead water pipes.
The DNR also suggested moving ahead with a proposal to encourage less spreading of toxic nitrate fertilizer on farm fields where water is susceptible to contamination, establish more protective manure disposal guidelines for vulnerable areas, help municipalities meet pollution standards and use remote sensing equipment to detect bacterial algae blooms in lakes.
For the last eight years the Legislature's Republican majority and minority Democrats have had some of their bitterest battles over water issues as the GOP pushed through deregulation measures sought by business interests.
New awareness of water woes
"I think that's going to help move whatever comes out of this task force," Novak said. "It's a priority of the Democrats and a priority now of the Republicans."
Novak said he has already heard from a large number of individuals and groups, including some with concerns about what the task force might do. Agricultural interests are supportive after expressing worries about being blamed for more than their share of problems, he said.
Amber Meyer Smith of Madison-based Clean Wisconsin said she's encouraged that Assembly Speaker Robin Vos, R-Rochester, formed a bipartisan committee, but she is wary that it could delay action on clean water proposals from Evers or others.
"We will be looking for action and not just discussion because we can't afford to wait to get people clean water," Smith said. "I don't think it's going to take that long with all that we already know and the science that has already been done and all the solutions we know exist."
The task force will stage a dozen or more information-gathering sessions in Madison and around the state before writing a report and recommending legislation, Novak said.
Vos announced the task force in January to examine data collection, pollution sources, views of interest groups, ways to protect water for residents and industry, and well and septic system design.
Novak said Vos "has been amazing" in his enthusiasm for the task force's work. The group may make some recommendations as early as this summer, and the panel could continue next year if more study is needed, Novak said.
"My goal is that a lot of good comes out of this," Novak said.
Since 2011, GOP lawmakers and Republican Gov. Scott Walker, who was defeated by Evers in November, have reduced environmental protections disliked by businesses, and often ignored clean water proposals from Democrats.
Last year, wetland protections were relaxed despite opposition from conservation groups who warned about increased flooding, dirtier groundwater and loss of wildlife habitat.
Republicans also removed restrictions on high-capacity water wells despite links between heavy pumping by farms and dried up lakes and streams.
Because the Legislature hasn't specifically given its approval, the DNR is also barred from requiring farms and feedlots from installing equipment to monitor groundwater to make sure it isn't being contaminated by manure that is stored in large lagoons and spread on fields.
Get Government & Politics updates in your inbox!
Stay up-to-date on the latest in local and national government and political topics with our newsletter.