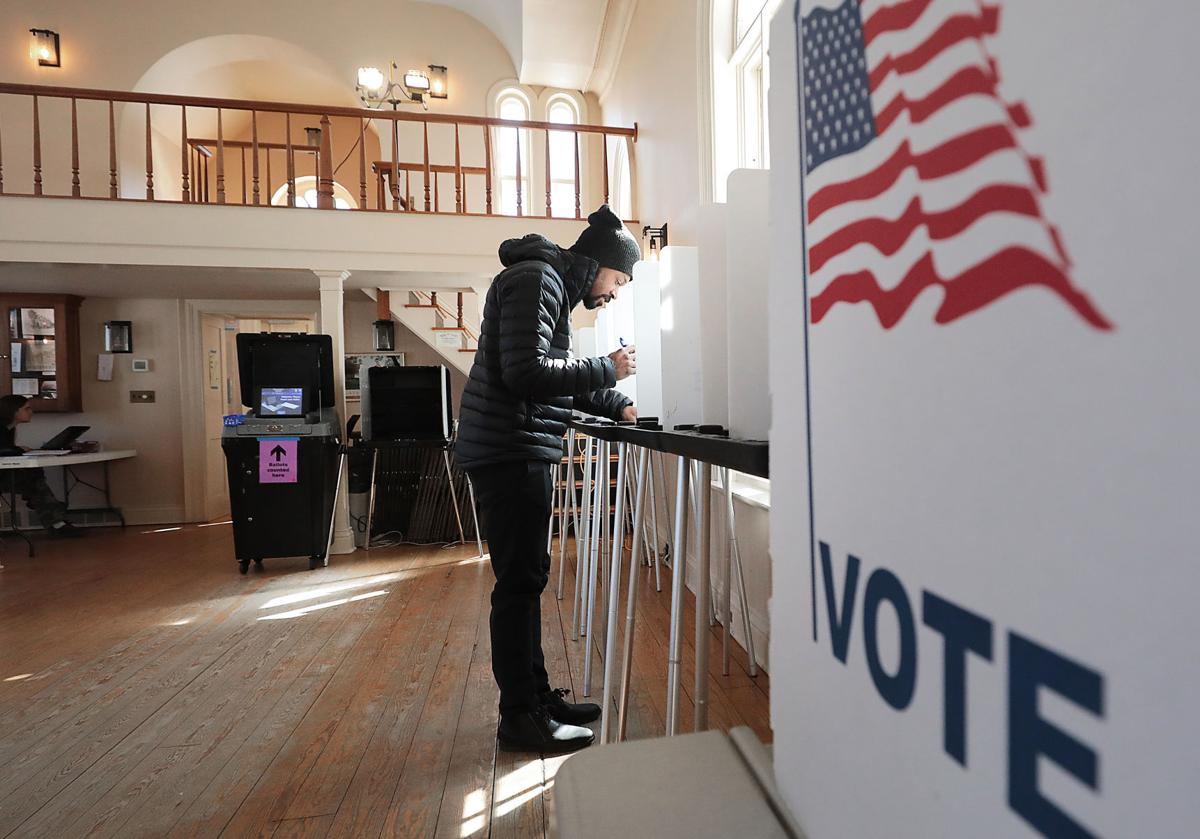 Elections have consequences, the saying goes, and as maddening as it might be on the eve of the 2020 finish line, one of those consequences is the effect on the next political races in 2022.
Due to the age-old midterm effect, whichever presidential candidate wins Tuesday practically guarantees his party congressional losses two years from now, barring major or unprecedented events.
"Unless there's a Great Depression, like the worst in the nation's history, an impeachment of a president or a terrorist attack on the country, you're going to see the president's party losing seats in the midterm in the House," said UW-Madison political science professor David Canon.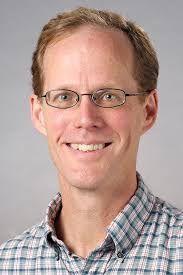 While the COVID-19 pandemic has demonstrated such events can happen, the expectation is that the party in control of the White House next year will battle headwinds going into the 2022 midterms, which will also be the first election after new congressional and legislative maps are drawn.
The midterm effect is so strong that since the 1870s, there have been only three midterm elections for the U.S. House of Representatives in which the president's party didn't lose seats: 1934, the first midterm for President Franklin Roosevelt during the Great Depression; 1998 during the unpopular impeachment of President Bill Clinton; and 2002, when President George W. Bush dealt with the aftermath of the 9/11 terrorist attacks.
The effect is still present but not as strong for U.S. Senate elections due to their staggered nature, and for gubernatorial elections, which typically hinge on state issues.
Midterm losses for the president's party are typically stronger when his party controls both houses of Congress, such as in 2010 under President Barack Obama, when former Democratic U.S. Sen. Russ Feingold lost his re-election bid. The effect is also stronger in the sixth year of a two-term presidency.
In Wisconsin, which has a U.S. Senate and gubernatorial race in 2022, a win by former Vice President Joe Biden could prove troublesome for the re-election bid of Democratic Gov. Tony Evers, and a boost for Republican U.S. Sen. Ron Johnson, if he decides to run again, or another Republican.
If President Donald Trump is re-elected, Republicans could face big losses two years from now. It could also mean another term for Evers, and having two Democratic U.S. senators from Wisconsin.
The road to 2022
Both Republican and Democratic strategists say the 2022 races could be competitive, no matter who is in the White House then.
Democratic strategist Joe Zepecki said if Biden wins the presidency, it may not be so bad for Democrats in 2022, which he thinks could prove to be an aberration from the midterm effect, especially given the fallout from the COVID-19 pandemic. He thinks that could prove challenging for Republican U.S. Sen. Ron Johnson or the Republican who ends up running for the seat.
"I just think it's incredibly shortsighted to presume that the old rules of politics are going to apply in pandemic or hopefully post-pandemic 2022," Zepecki said.
He said he expects Democratic base enthusiasm to outlive Trump, if he loses re-election, and slight demographic changes in the state, such as a growing Latino population, could work in the Democrats' favor.
Democrats also will get a boost from their 2020 fundraising hauls. The donor lists the Democratic Party of Wisconsin has compiled from its fundraising efforts this year could give them an edge going into the 2022 midterms.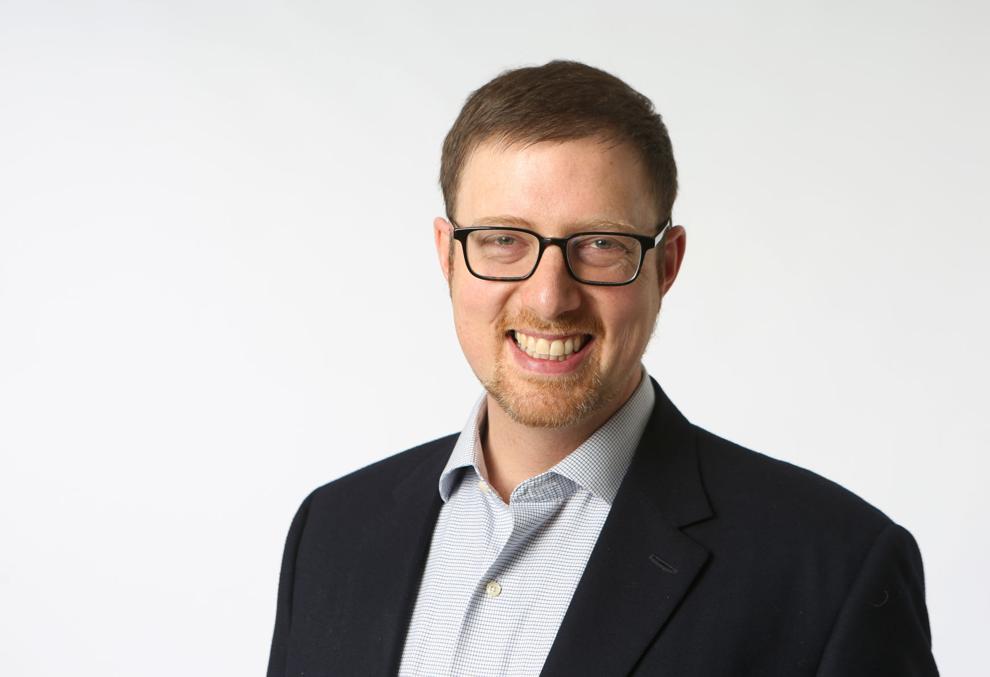 "The flood of grassroots contributions has allowed us to expand our organizing footprint and add every tactic that would normally be on our wish list," Democratic Party of Wisconsin chairman Ben Wikler said. "And it also allowed us to invest in down ballot races where Republicans usually have the financial advantage in the final stretch."
What's more, Wikler said the state party has seen a snowball effect with regard to multiple celebrity-fueled campaign events. Over the last few months, the party has hosted online cast reunions from pop culture touchstones such as "The Princess Bride," "Parks and Recreation," "VEEP" and, most recently, "The Rocky Horror Picture Show" on Halloween night.
Wikler attributed the rise in celebrity participation in state-focused events to the overall excitement surrounding the 2020 election.
"What happens in Wisconsin this year will impact every person alive," he said. "That's a tremendous draw. People want to be part of something really meaningful and what happens in Wisconsin is going to be meaningful for everyone everywhere."
In state legislative races, the Wisconsin Democracy Campaign, a group that tracks campaign spending, reported Friday that outside spending by Democratic groups this election cycle has reached more than $5.1 million, compared with $2.8 million by GOP groups.
"Democrats have been outspent year after year in elections — we're not going to let that happen anymore," Evers said.
"We've learned we can't wait around and show up every two years hoping to pick up seats — these efforts have to be long-term … we're making sure we're building something so that Democrats are in a good position to win in every election, not just every four years," the governor added.
On Thursday, the Republican Party of Wisconsin reported that hackers had stolen $2.3 million from an account being used to help re-elect Trump in Wisconsin. Party chairman Andrew Hitt said the stolen funds were for services rendered, but added he is not concerned it will impact the final stretch of the election cycle.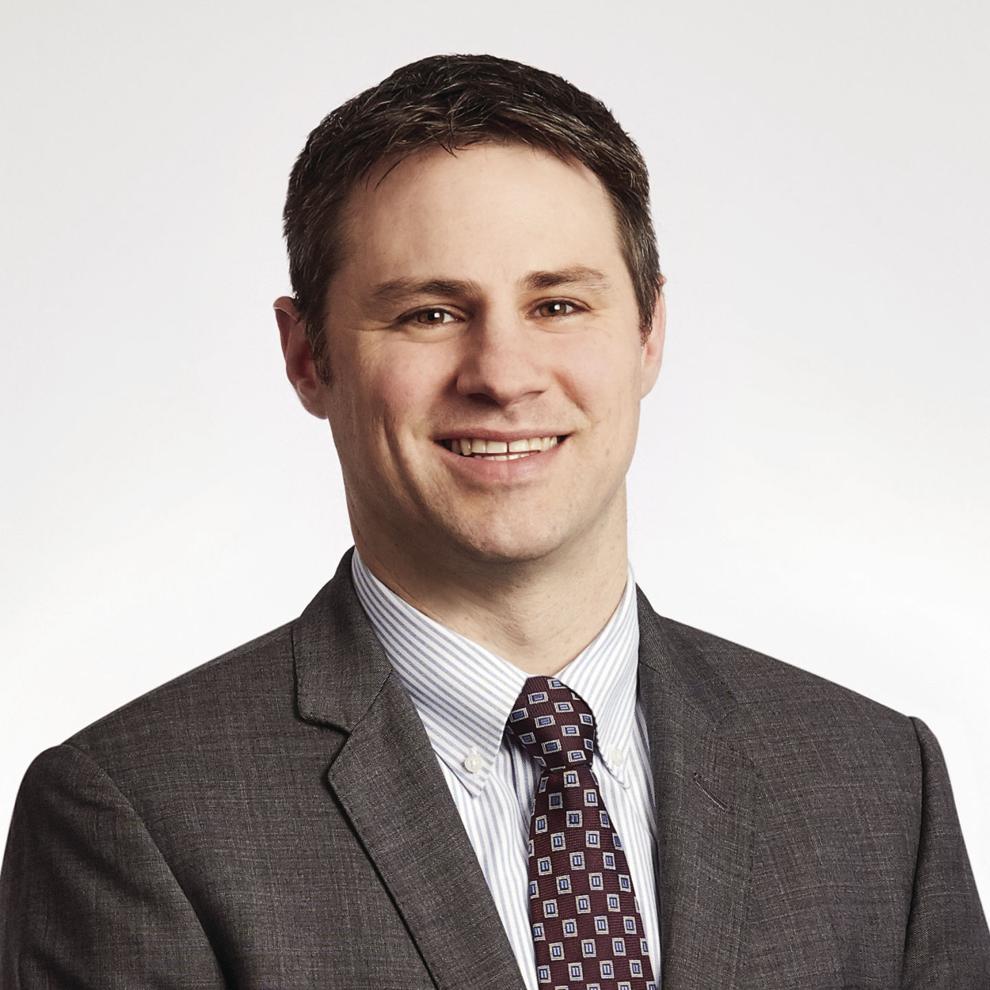 "We need to obviously replenish that money to make sure that we pay for those services, but what we have in place right now has been in place and we are going to execute on our plan to re-elect the president," he said.
As with the state Democratic Party, Hitt said the GOP this year has put together "the biggest ground game we have ever had in the history of presidential politics in Wisconsin."
"That infrastructure that we've invested in, that we've put in place … is going to exist for years to come," Hitt said. "So I think we have a significant advantage going into 2022."
Some focus already has been placed on the 2022 election. In August, the state Republican Party launched a TV ad called "Asleep at the Switch," which criticizes Evers' response to riots in Madison this summer. The message is similar to a common talking point from Trump, who has accused the Democratic Party of supporting riots and social unrest across the country.
Hitt said he remains confident that Trump will win Wisconsin, despite multiple polls showing the president several points behind Biden. Regardless of the outcome, Hitt said the party will take a self-assessment following the election as the focus shifts to 2022.
Donald Trump and Joe Biden offer starkly different paths on issues such as COVID-19, the economy and climate change.
"I don't think I would speculate on exactly what we would do," he said. "I think win or lose we're going to review what went wrong and what went right."
If Biden ends up winning the election, as national polling would suggest, Republican strategist Brandon Scholz said the GOP will face a long-term uphill battle to regain its stature nationally. That's especially so given that the makeup of the Republican Party was transformed by Trump and may have a hard time finding its footing without him.
"Trump stole (the Republican Party), beat the death out of it, squeezed it for what he wanted (from) it and now he's just going to toss it aside, so it's going to take a while for Republicans to rebuild their party," Scholz said.
If Trump loses the election, Scholz said Republicans would be wise to begin rebuilding the party through first electing more Republican governors and then focusing on gaining seats in Congress.
Still, if Democrats have unified control of Congress and the White House and push forward strong liberal policies, Scholz thinks that could anger enough conservatives to make 2022 competitive.
"A Biden victory means that you will have a lot of different Democrat issues come up and signed into law, whether they be tax increases, or heavy regulation," Scholz said.
Additionally, Scholz said Democrats may face trouble maintaining majorities themselves in their attempt to expand the party to whoever is opposed to Trump.
If Trump wins re-election, however, Democrats may be just as angry as in 2018, when they made significant gains in the U.S. House of Representatives.
Either way, factors such as the relative strength of the candidates each party elects in the primary in 2022 could prove critical to which Wisconsin gubernatorial or U.S. Senate candidate ends up prevailing two years from now.
Potential candidates
Last week, Outagamie County Executive Tom Nelson, a Democrat, was the first to announce his candidacy for U.S. Senate in 2022. Nelson said he announced his bid early in part to demonstrate the political winds won't affect his commitment to the state.
Besides Nelson, speculation about other candidates who might run in 2022 has already started. State treasurer Sarah Godlewski, Attorney General Josh Kaul, Lt. Gov. Mandela Barnes or Milwaukee Bucks executive Alex Lasry could all be contenders for U.S. Senate.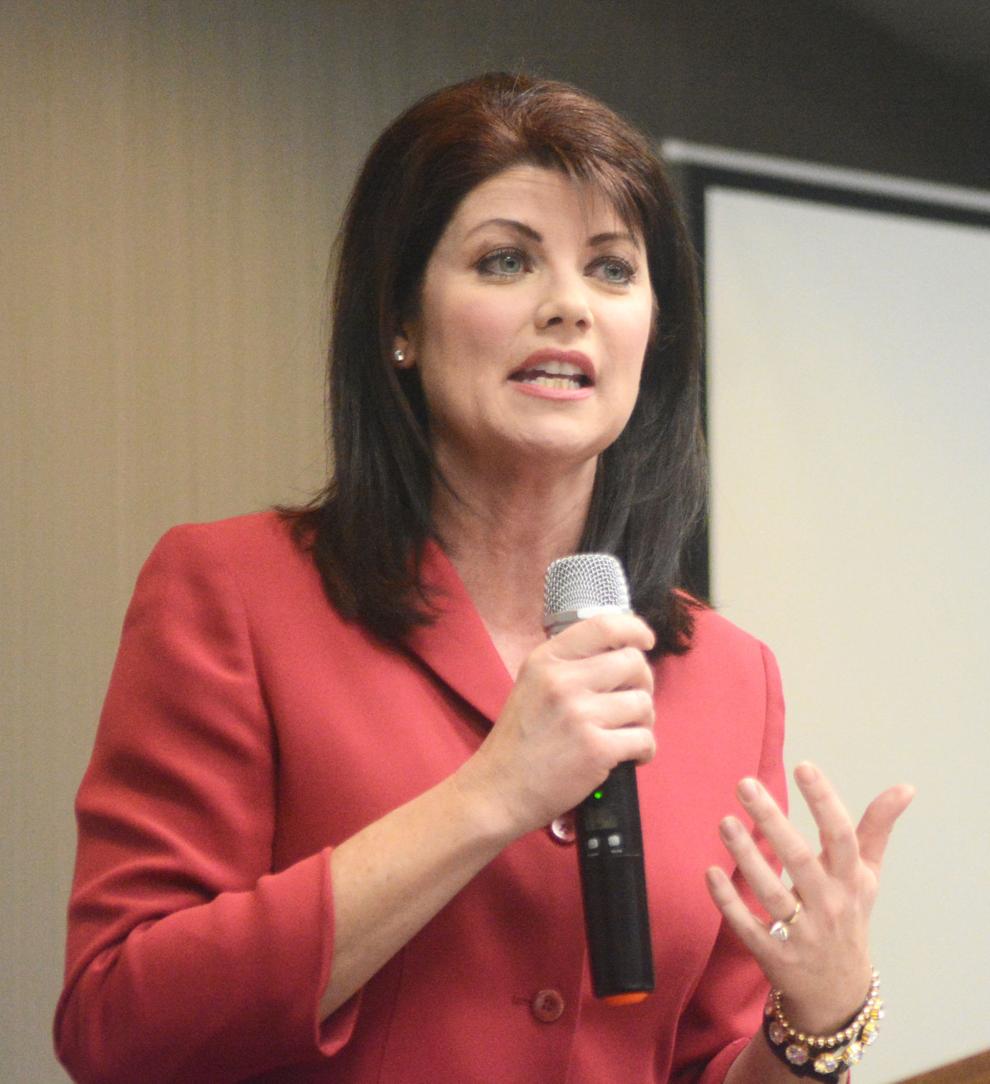 On the GOP side, Republican U.S. Sen. Ron Johnson hasn't announced whether he'll run again in 2022. He's also been mentioned as a potential candidate for governor.
Prior to being re-elected in 2016, Johnson said he would leave office in 2022. But now he is reconsidering.
When asked Tuesday about the 2022 election, Johnson told The (Racine) Journal Times, "I haven't made the decision whether I'm going to run or not so right now I'm not worrying about anybody else announcing."
Kevin Nicholson, who ran unsuccessfully for the Republican Senate nomination in 2018, told the Wisconsin State Journal he'll run again if Johnson chooses not to. If Johnson does decide on a re-election bid, he said he'll run for governor instead.
"I'll be running for U.S. Senate or for governor in 2022," Nicholson said. "The country is facing massive challenges. I don't think we can deny that. This is not the time to sit on the sidelines. I also firmly believe that the politics and people of yesterday are not going to win future elections and get our country back on track."
Nicholson said the Republican Party should be focusing on reaching out to new groups of people about solving the nation's problems by harnessing market forces to address health care, economic growth and education.
Former Lt. Gov. Rebecca Kleefisch is almost certain to launch a 2022 bid for governor and is positioned to lead that race, though there's a possibility Waukesha County Executive Paul Farrow may mount a challenge. Farrow said he believes his experience with the Legislature and in the private sector would benefit him as a candidate, should he choose to run for governor.
"Do I do it? I don't know. It's a wait-and-see situation to see what happens next week with the election," Farrow said. "I think there's going to be a lot of maneuvering in the first six months of 2021, as people gauge where the interest of the public is and where the passions of the public are."
U.S. Reps. Mike Gallagher and Bryan Steil could also be potential candidates for statewide office.
During an interview with WisconsinEye in October, Evers said he wasn't ready to commit to a run for a second term, citing his focus on the ongoing COVID-19 pandemic.
"We have way too many things to worry about, rather than a second term," Evers said.
Kleefisch did not respond to requests for comment .
9 Wisconsin races to watch on Election Night
Races to watch on Nov. 3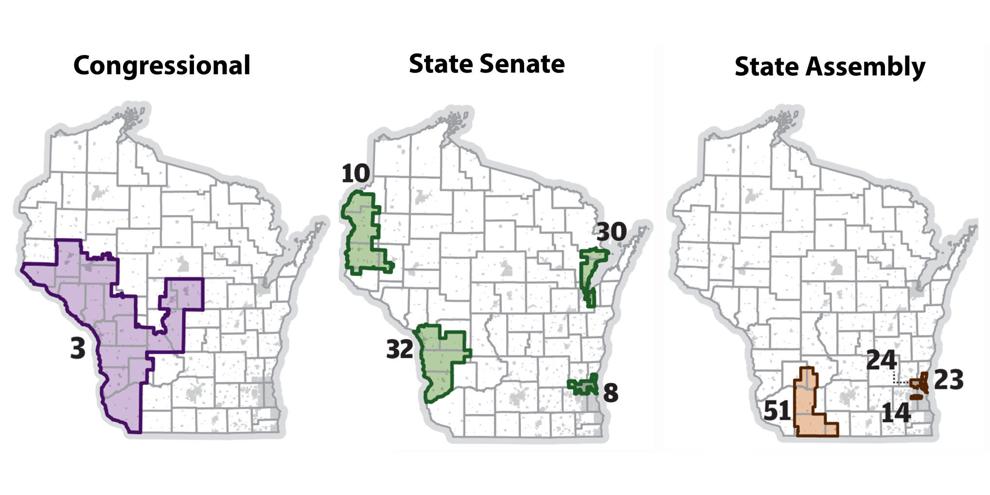 3rd Congressional District: Ron Kind (D) vs. Derrick Van Orden (R)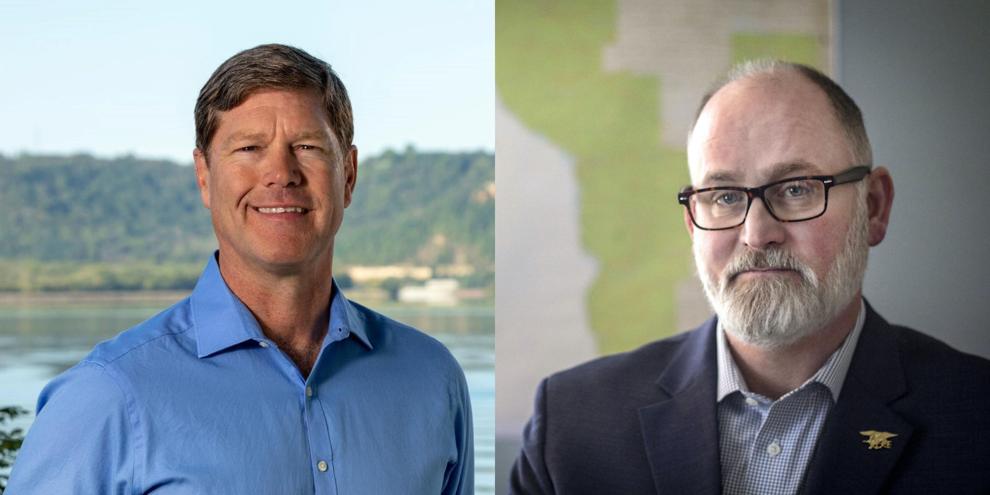 8th Senate District: Alberta Darling (R) vs. Neal Plotkin (D)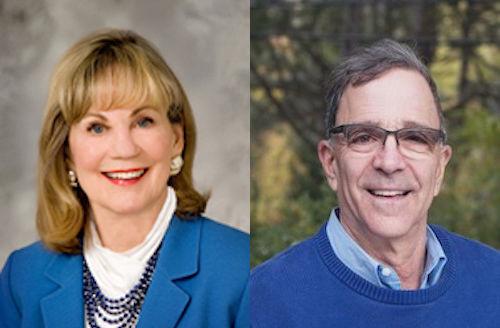 10th Senate District: Patty Schachtner (D) vs. Rob Stafsholt (R)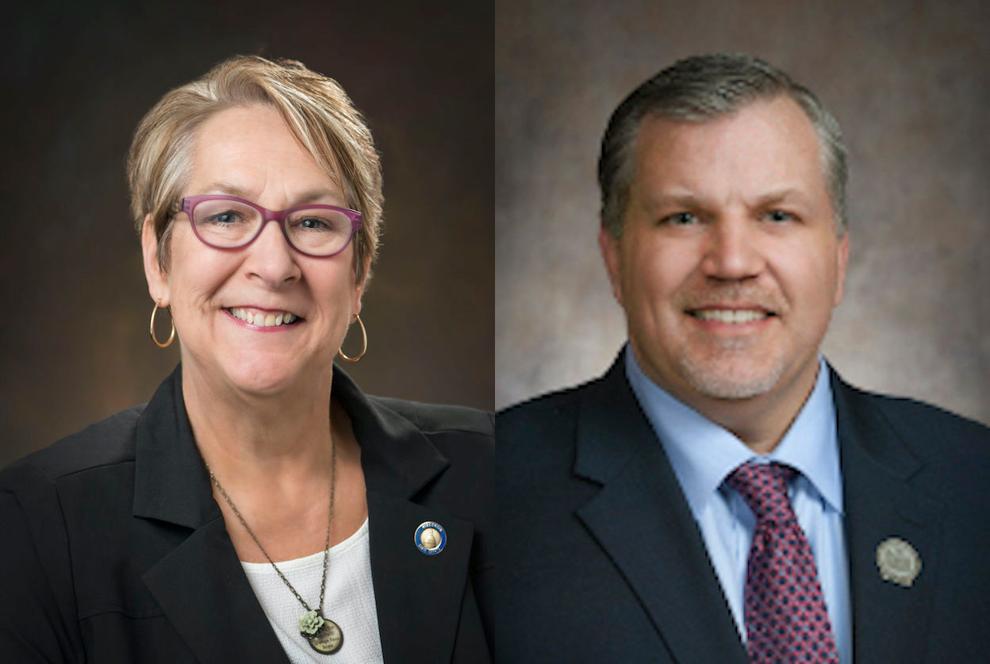 30th Senate District: Jonathon Hansen (D) vs. Eric Wimberger (R)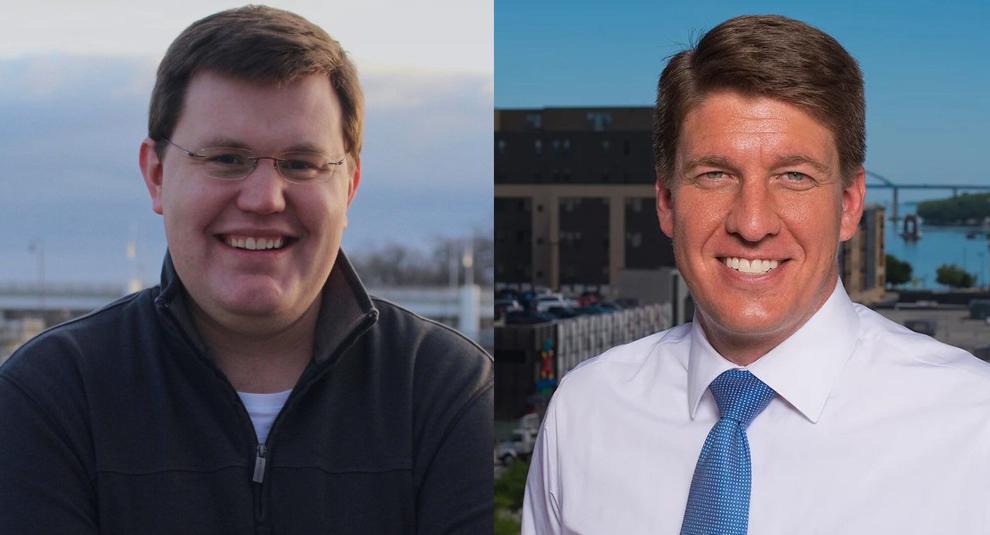 32nd Senate District: Brad Pfaff (D) vs. Dan Kapanke (R)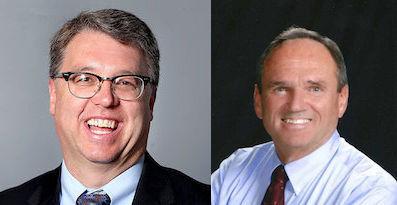 14th Assembly District: Robyn Vining (D) vs. Bonnie Lee (R)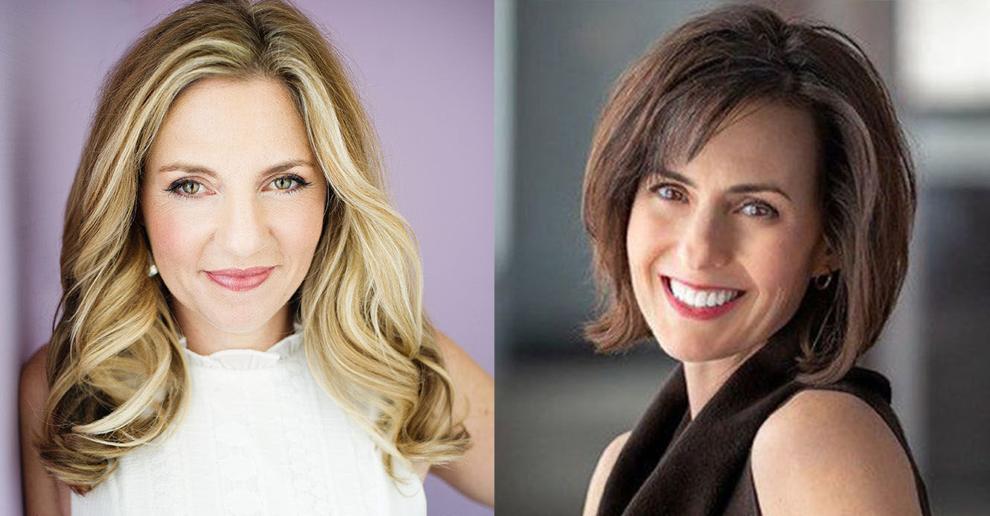 23rd Assembly District: Jim Ott (R) vs. Deb Andraca (D)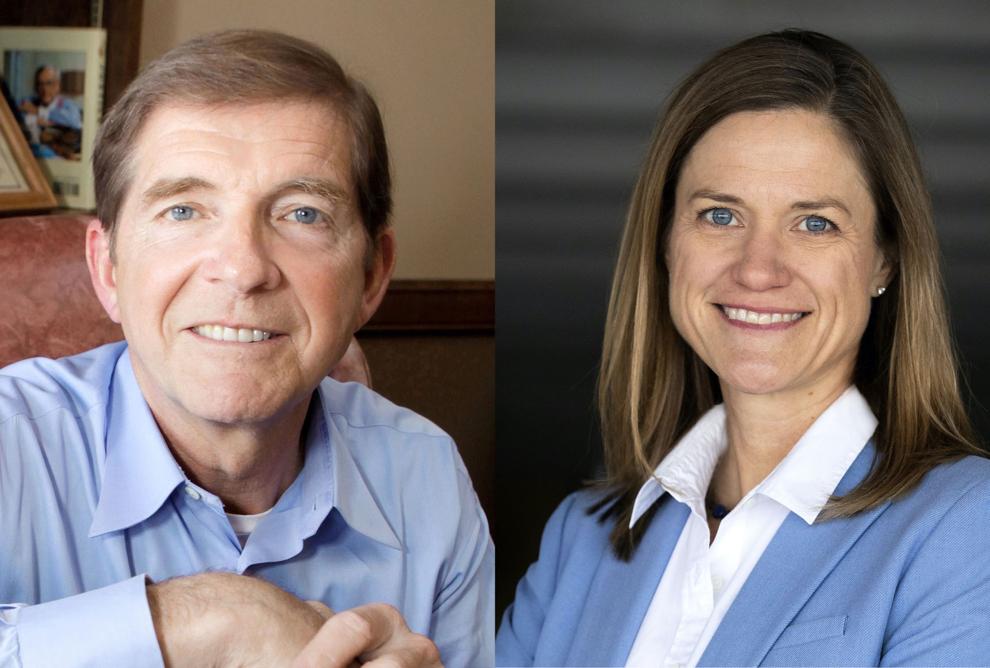 24th Assembly District: Dan Knodl (R) vs. Emily Siegrist (D)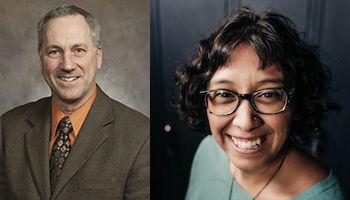 51st Assembly District: Todd Novak (R) vs. Kriss Marion (D)