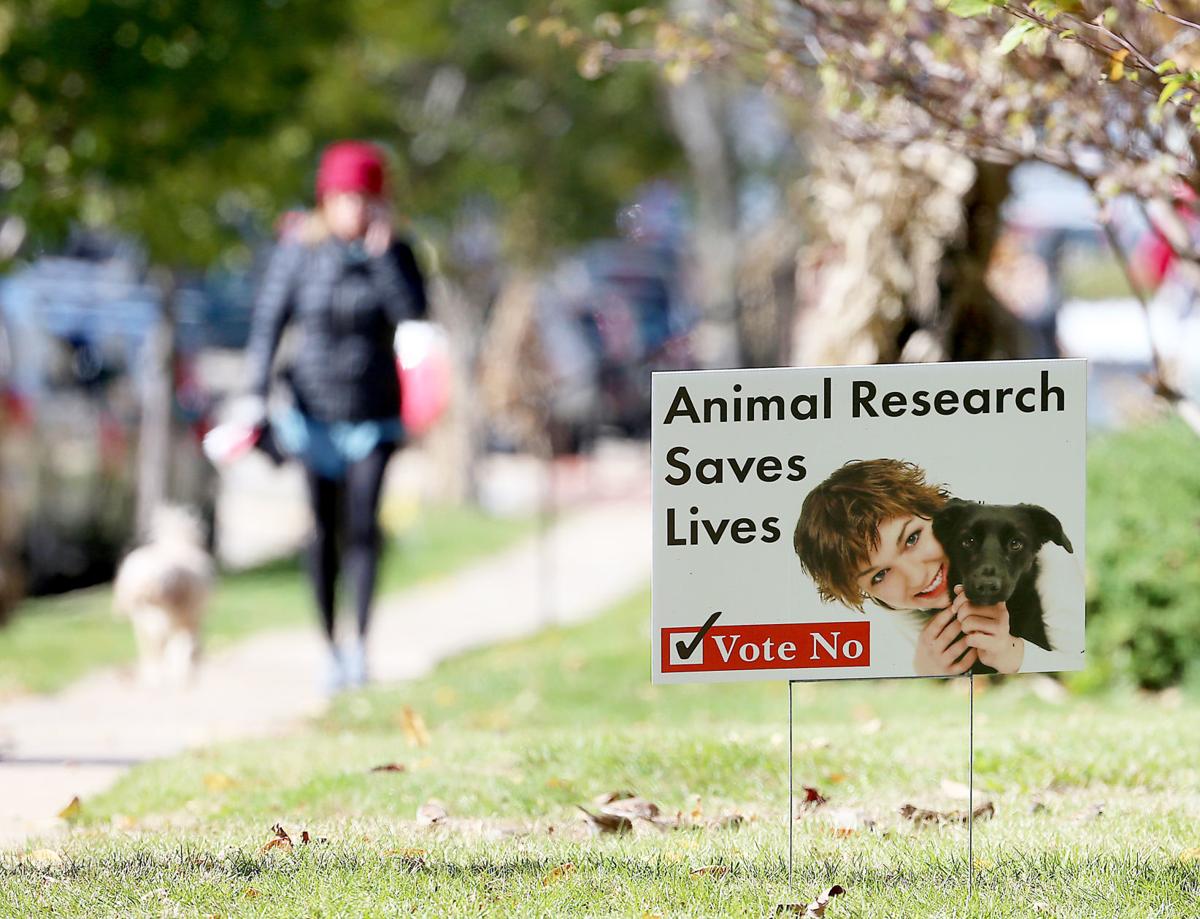 MOUNT HOREB — Among the dozens of local referendums on state ballots next week is a hotly contested question in this Dane County village that is raising awareness of a little-known area business that breeds, sells and uses dogs for medical research.
The referendum is largely symbolic: The facility in question, Ridglan Farms, isn't even in the village but in the nearby town of Blue Mounds so it can't be affected legally no matter what happens in the election. If the referendum passes, the village will amend the language in an ordinance so that facilities that sell or use dogs or cats for animal research qualify as a public nuisance.
"Nothing else will happen," village president Randy Littel said.
But activists on both sides of the issue are watching the vote closely, saying it could provide a blueprint for outlawing similar businesses around the country — eventually targeting large-scale livestock operations.
The referendum's supporters, Dane4Dogs, got the question on the ballot after presenting the Village Board with a petition under a state law that allows citizens to propose local legislation. Rather than approve or reject it, the board opted to let voters have a say, even though the farm's only connection to Mount Horeb is a post office box.
"We have let the people of Mount Horeb know what's going on out there," Jamie Hagenow, one of the co-founders of Dane4Dogs, said about the effort to shut down Ridglan Farms, which operates in virtual secrecy and breeds and sells more than 3,000 beagles annually to medical researchers, including UW-Madison. "We have created discourse so instead of something that's kept hidden it's now something we are talking about."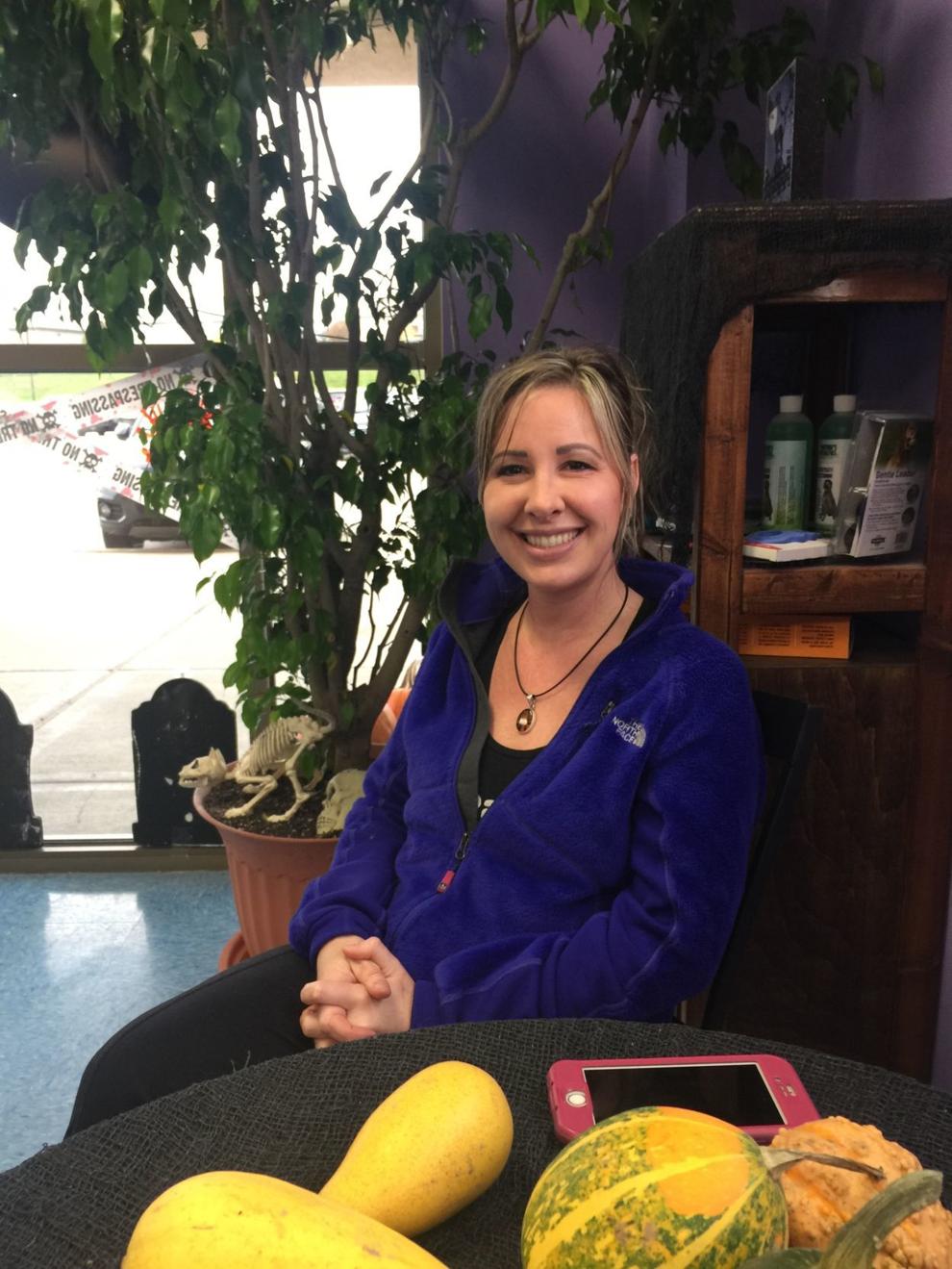 The group alleges some of the beagles Ridglan sells suffer during research, and that the testing isn't necessary or could be completed without using dogs.
It also points to a 2016 inspection by the state Department of Agriculture, Trade and Consumer Protection that cited Ridglan Farms for not providing proper flooring for its puppies. The inspector wrote that efforts should be made to address prominent stereotypical behaviors displayed in some adult dogs that included circling, pacing and wall-bouncing. "Such behavior is an indicator of the animal's welfare," the report said.
Cindy Buckmaster, a research scientist from Houston and leading proponent of "necessary and humane" animal research, said the facility is being made into a scapegoat in an effort to ban all animal research and called the referendum a "launching point" for cutting off the supply of animals to researchers.
Local organizers started the referendum petition after members of the Berkeley, California-based animal rights groups Direct Action Everywhere (DxE) broke into a Ridglan Farms barn housing hundreds of beagles in April 2017, shot some video and then walked out with three dogs in what they called an "open rescue."
The facility is the smallest and least secure of the three businesses in the country that provide dogs for medical research, according to Buckmaster, chair of the nonprofit group Americans for Medical Progress.
"If (the referendum) passes, they will go to the communities of the other two major breeders and do the same thing and build from there," Buckmaster said of DxE. "They're watching this referendum."
Hagenow said Dane4Dogs is not affiliated with DxE, although the campaign has accepted financial contributions from the group. The Chicago-based National Anti-Vivisection Society and Madison-based Alliance for Animals have also paid for large billboards on Highway 18-151 between Verona and Mount Horeb urging a yes vote.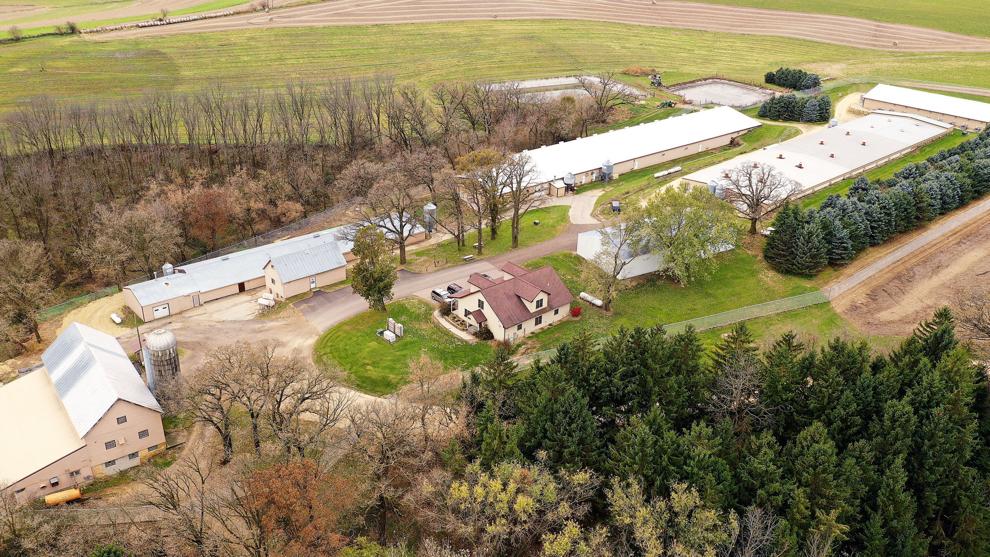 Hagenow said the group's ultimate goal is to force a countywide referendum that will have the teeth to shut down Ridglan Farms if it passes. "That's when change will happen," she said.
Owners: testing needed
Ridglan Farms wouldn't let a Wisconsin State Journal reporter tour the facility, citing biosecurity concerns. But the farm's veterinarian and facility manager, Rick VanDomelen, said he's proud of the work he and others have done at Ridglan despite the negative attention from the referendum and what he called a constant stream of threats.
"It's absolutely essential that I continue this fight because of the good that we do with our animals, both for pets and for humans," VanDomelen said. "It's essential that we both do any research ourselves or we send these animals to do something to save your family members."
Managers note that federal law forbids researchers from using animals for tests if an approved alternative exists, and they point to recent USDA inspections — all are surprise visits — that show the farm abides by federal regulations for facilities that breed animals for research.
VanDomelen said he's frustrated no arrests have been made in the 2017 break-in or an assault on a security officer he said took place on the property this year. Employees have also received numerous threats via social media and by telephone, he said.
At least three DxE members — one from Illinois and two from California — have admitted in posts on Facebook and in online articles that they took part in the raid. Dane County Sheriff's Office spokeswoman Elise Schaffer said detectives are aware of their names but would offer no further comment. FBI spokesman Leonard C. Peace declined to comment on whether the bureau was investigating.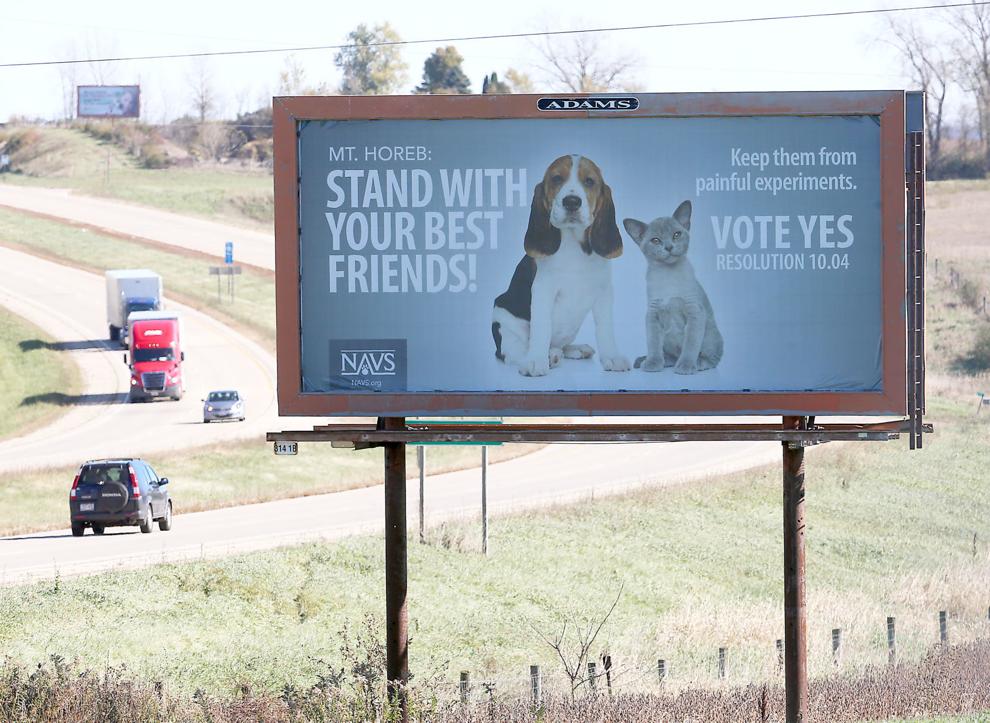 While the subject of animal testing can provoke strong reactions, Dane County District Attorney Ismael Ozanne urged people not to take the law into their own hands.
"I understand there may be people who are concerned for the safety and health and well-being of an animal they may feel is being neglected, but we do have people who investigate that and we do receive some complaints and do proceed with charges at times when animals are neglected," Ozanne said.
Feeling 'used'
The efforts from both sides have helped generate as much interest in the referendum here as any election race in recent memory. The evidence can be found while driving through the village and counting the yard signs telling voters to support or reject the referendum. They far outnumber all the rest of the signs for candidates in local, county or state races.
There also have been well-attended debates between animal rights activists and medical researchers in spots around the village, including a high school classroom.
If the referendum passes, both sides anticipate it could be duplicated to shut down animal testing facilities elsewhere or even large livestock operations that are at the heart of Wisconsin agriculture.
"It's very common for activist groups to start small and start rational, start with something that the public doesn't know," said Casey Kinler, a spokeswoman for the Virginia-based Animal Agriculture Alliance. "It doesn't seem like they're harming anything. But they use what they are doing as kind of a platform for the next bill that could impact agriculture.
"We're keeping track of (DxE) and what they are doing and we know that if you change a word from 'dog' to 'cow' at some point that it could have big implications," Kinler said.
Matt Johnson, a spokesman for DxE, doesn't dismiss the notion. He said the area was attractive to DxE because Madison is a "super progressive area" and Mount Horeb voted 2-to-1 for Hillary Clinton over Donald Trump in the 2016 presidential election, "which is kind of a good indicator of where they'd fall in animal rights issues, too."
But the experience has left Littel, the village president, feeling "used."
"Some people are just using us as a test to see how the village reacts to the referendum and then they'll move on from here," he said.