Twenty-one months after Madison granted partial amnesty to just over 200 scofflaws as part of two "unpaid ticket resolution days," only about one-third of the total reduced fines had been collected and 77 people hadn't paid anything at all.
A Jan. 31 report from the city attorney's office found that 207 people had collectively paid $24,468.77 of the $69,227.79 owed. The program reduced fines for unpaid parking and other municipal citations by about half, according to Assistant City Attorney Adriana Paguero, meaning the fines originally totaled around $138,000. Deadlines for repayment generally did not extend beyond 12 months.
The man who came up with the idea for the ticket-resolution pilot, Police Chief Mike Koval, was philosophical about the program's success — or lack thereof.
In an email, he said that when he proposed the idea, "I did so with a sense of hopeful idealism (and perhaps a good dose of naivete).
"Looking at the various impediments to promoting greater trust between constituents and the cops can sometimes be the product of hefty outstanding fines, and many people worry that nonpayment may have resulted in arrest warrants being issued," he said.
The success of the program, he said, is in the "eyes of the beholder."
The resolution days were held March 13 and April 24, 2016 — both Sundays — in the Villager Mall on the city's South Side, in part to make it easier and less intimidating than having to go Downtown to appear in municipal court.
Factors that went into determining whether to dismiss citations and how much to reduce fines included the age of the citations and their seriousness, as well as whether those with past-due citations had any current ones, according to Peguero.
Participants could choose to pay off their reduced fines with cash, community service or a combination of both, she said. Those opting for community service had to find their own volunteer opportunities and verify them with the court. Initially, every hour of work equated to $10 off what they owed. That later increased to $15 per hour.
Among those who hadn't paid anything were nine people whose reduced bills still totaled more than $1,000 each, including one man who owed nearly $3,400. Ninety people had paid their debts in full.
Municipal court files for the top two scofflaws, based on amounts owed, ran 79 and 71 pages, with citations for one going back to 1993 and for the other to 2000. Together, they had about 100 municipal citations on file, for infractions ranging from parking, speeding and traffic violations, to resisting arrest, disorderly conduct and retail theft.
Those with outstanding municipal fines are generally sent to collections and have their driver's licenses suspended, Peguero said. Those penalties were lifted for those who complied with payment plans crafted during the ticket-resolution days, she said, and reinstated for those who didn't.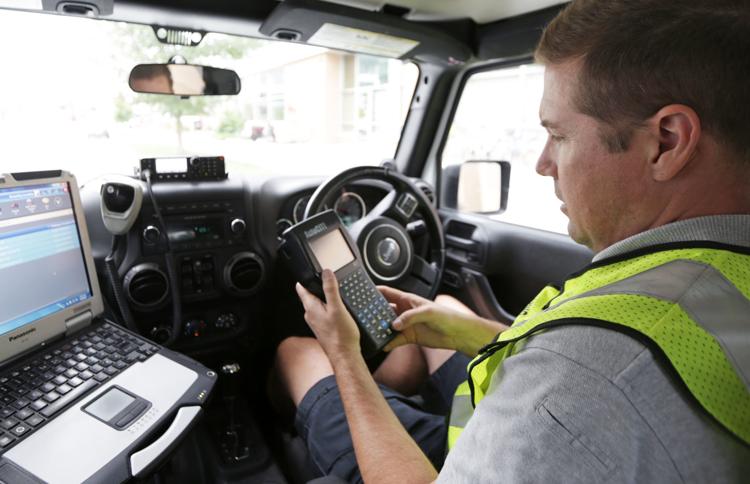 Holding more unpaid ticket resolution days or other efforts that "address systemic inequity" was one of the recommendations in a $372,000 independent, and generally positive, study of the police department released in December.
In their Jan. 31 response to the study, both police and the city attorney's office opposed holding more ticket-resolution days, with the city attorney's office saying they "would be a self-defeating project."
"Once offenders know that all they have to do is wait a few months and their ticket will be forgiven, the deterrent effect of a citation is gone," the office said.
But Keith Findley, the co-chairman of the ad hoc police department Policy & Procedure Review Committee, which is reviewing the OIR study, said the committee endorsed the recommendation after OIR made clear that the recommendation could mean adopting other strategies, such as a municipal court diversion program or "urging business owners to forgo civil remedies for retail theft," he said.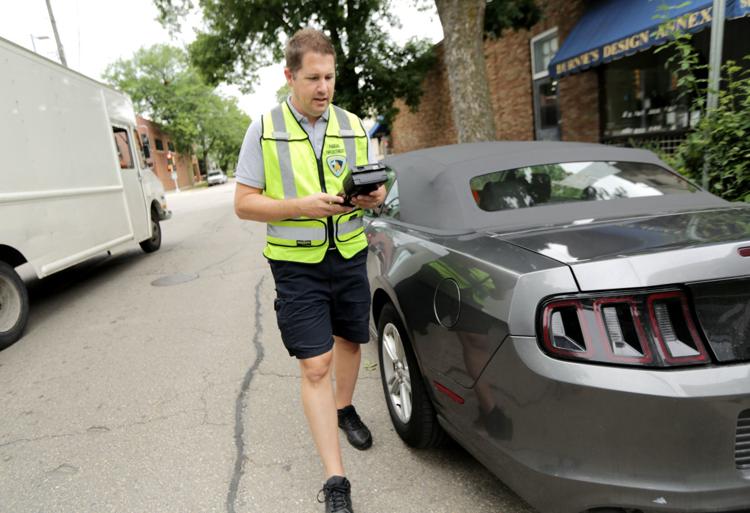 Koval said he "got incredible satisfaction at seeing how many people — often in desperate straits — appreciated the willingness of the city to lessen the yoke that was felt from their indebtedness" during the 2016 ticket-resolution days.
But "critics of this initiative would certainly have merit in saying that the program did not come close to exacting the levels of payment and/or community service that was hoped for," he said.