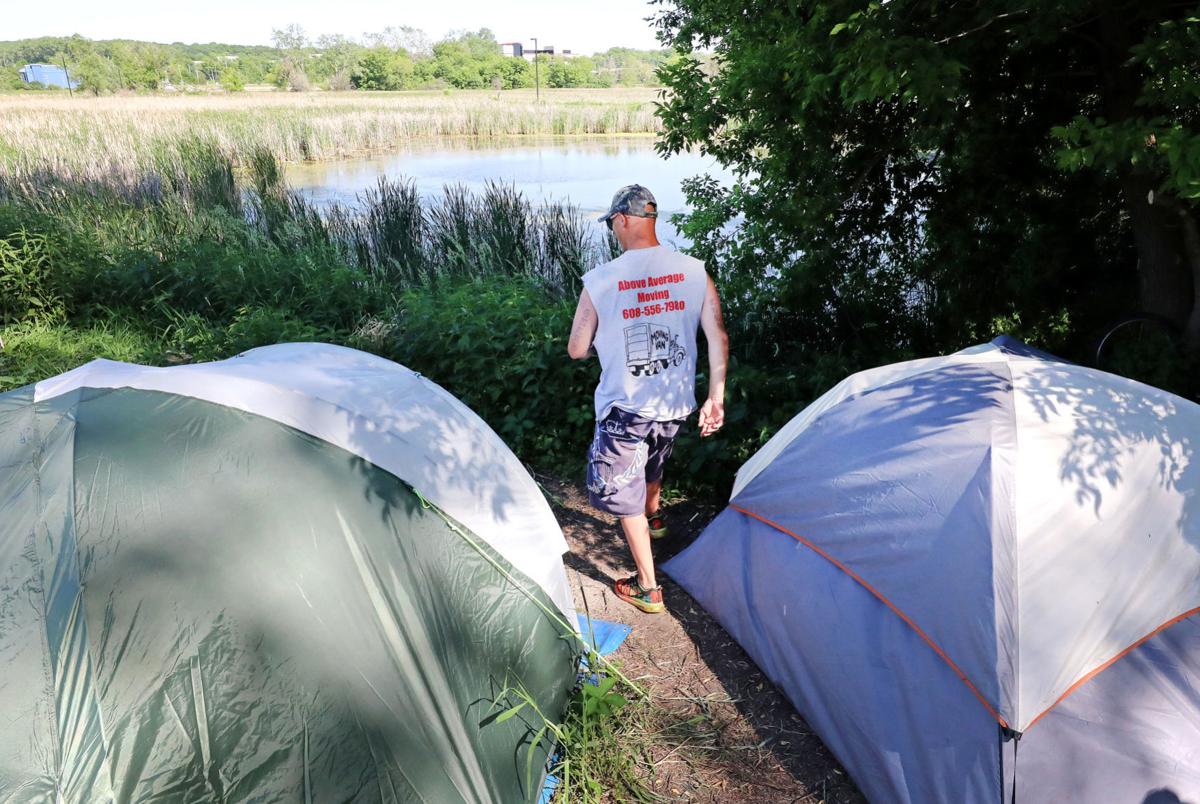 As the COVID-19 pandemic shows no signs of slowing and summer settles in, more homeless people are sleeping outside in tents, often in small clusters usually on public property, advocates and city officials say.
There are many reasons for the increase, but the main one seems to be fear of the new coronavirus in shelter settings, said Ben Jackson, an outreach worker for nonprofit Porchlight who works with many homeless living outside.
"I've got people coming out of shelter asking me for tents," he said.
At the dawn of the pandemic, Jimmy White opted for a tent over shelter. "I love it out here," he said, referring to the campsite he shares with others off a trail in a city park. "I love being outdoors. We're trying to make it a home. The homeless community is pretty small. Everybody pretty much knows everybody. This is the safer way to quarantine if you really think about it."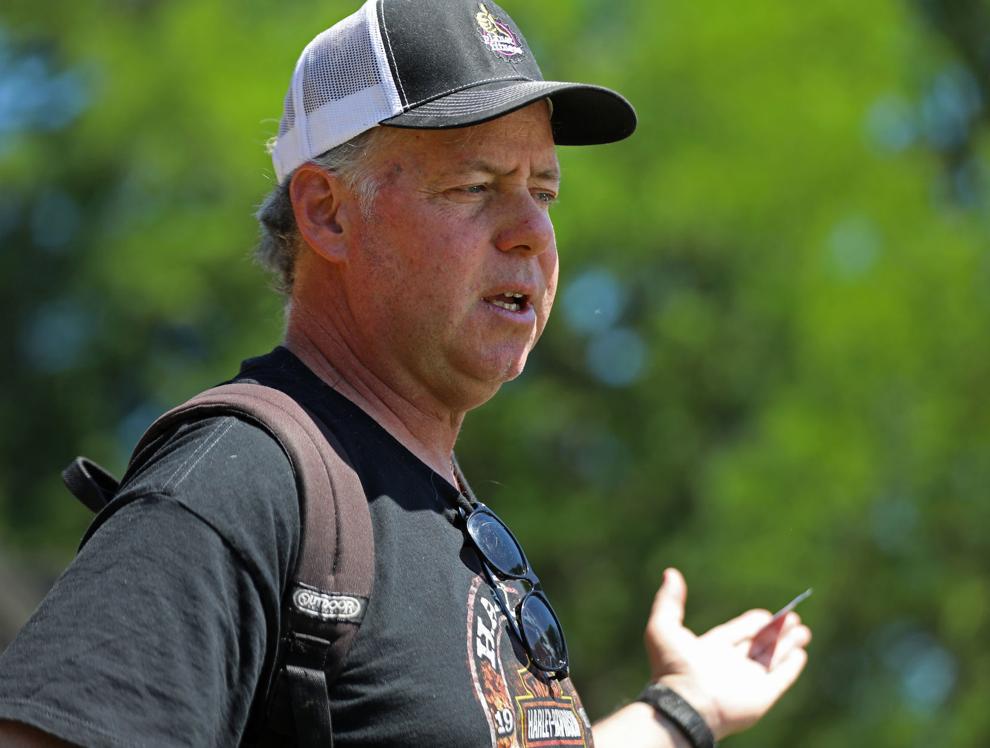 The choice offers more freedom and makes social distancing easier, but it's also less hygienic, with a lack of access to soap, water and other sanitation supplies — a primary means of preventing infection, said city community development director Jim O'Keefe, who estimates that more than 60 people are camping and receiving services.
Dozens more — perhaps another 40 to 50 — are believed to be camping in out-of-the-way places unknown to those who work with the homeless.
Concerns about their safety prompted Mayor Satya Rhodes-Conway to issue an executive order on May 7 allowing temporary camps at some city properties that can be outfitted with portable toilets, hand-washing stations and trash containers. The order is largely to let homeless individuals camping outside stay where there are, not encourage new encampments.
Still, connecting homeless people with health care, including COVID-19 screening, is harder for those living outdoors, O'Keefe said. To address the problem, groups that help the city work with the homeless population are distributing hygiene supplies and information fliers about COVID-19 that describe how it spreads, how it can be prevented and what to do when symptoms appear.
"Thankfully, with all the measures we put in place, there has not been widespread infection among people experiencing homelessness," he said. "It was reported that one individual living in an unsheltered location was infected, but the infection was contained and no further spread happened."
'Trying to survive'
The increase in the number of homeless people living outdoors from a year ago is dramatic, Jackson said.
Before the pandemic, he said he had been working with 121 outdoor clients since the beginning of the year. That number has risen to 260 so far, despite a ban on evictions and funding for eviction prevention.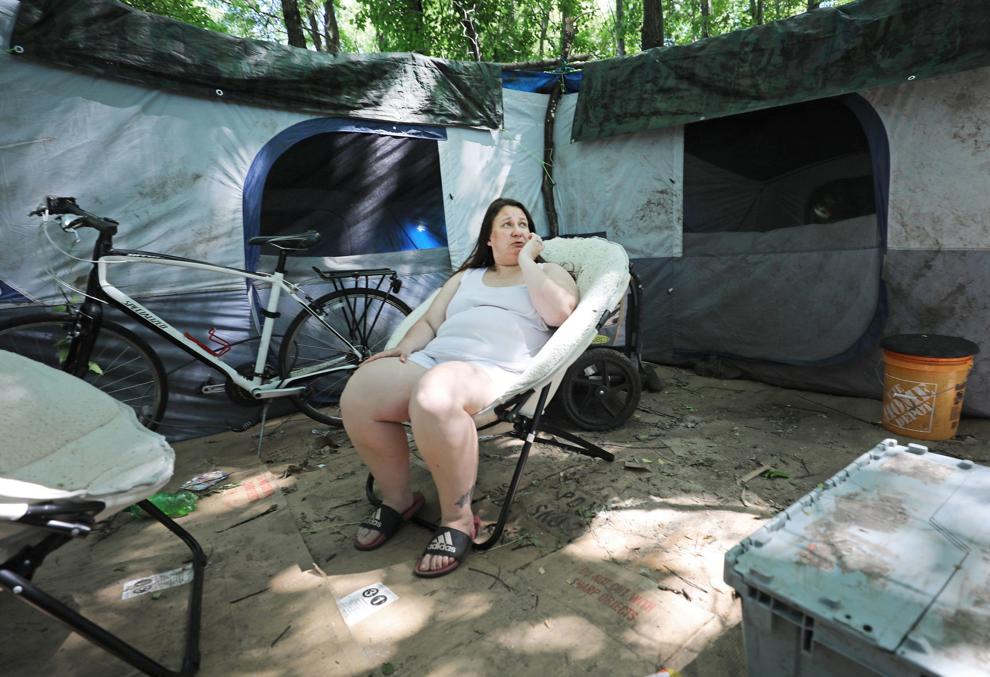 Others have jobs and stay outside for fear of the pandemic, because they want to stay with a companion or spouse, or simply can't afford or find housing.
Heather Hypse and her companion, Richard Potenberg, have been camping in an L-shaped, makeshift tent since the fall, hunkered down over the winter and now battle the elements, squirrels and raccoons as they work at a restaurant and look for housing.
"We go to the day shelter. Porchlight brings us food," Hypse said. "We don't have any trouble."
The main challenges, Jackson said, can be getting along with fellow campers and the constant risk of having their tents, sleeping bags and personal belongings stolen. The campers are generally safe, but "there is always a danger when living in this manner," he said.
On the Far East Side, a business owner has been threatening homeless people with the removal of their tents and belongings at a campsite on another private property near his business, Jackson and others said.
Other challenges
Protests following the killing of George Floyd by Minneapolis police on May 25 also affected some homeless people.
"We received reports that several people may have been affected by tear gas and the rush of protesters and sustained minor injuries," O'Keefe said. "Outreach partners went out and spoke with people in the Downtown area and helped them think through safer places to be."
Sankofa Behavioral & Community Health and Friends of State Street Family moved several people sleeping Downtown to hotels for a few nights, he said.
While some feel safer outside during the pandemic, the outbreak has made things harder in other ways.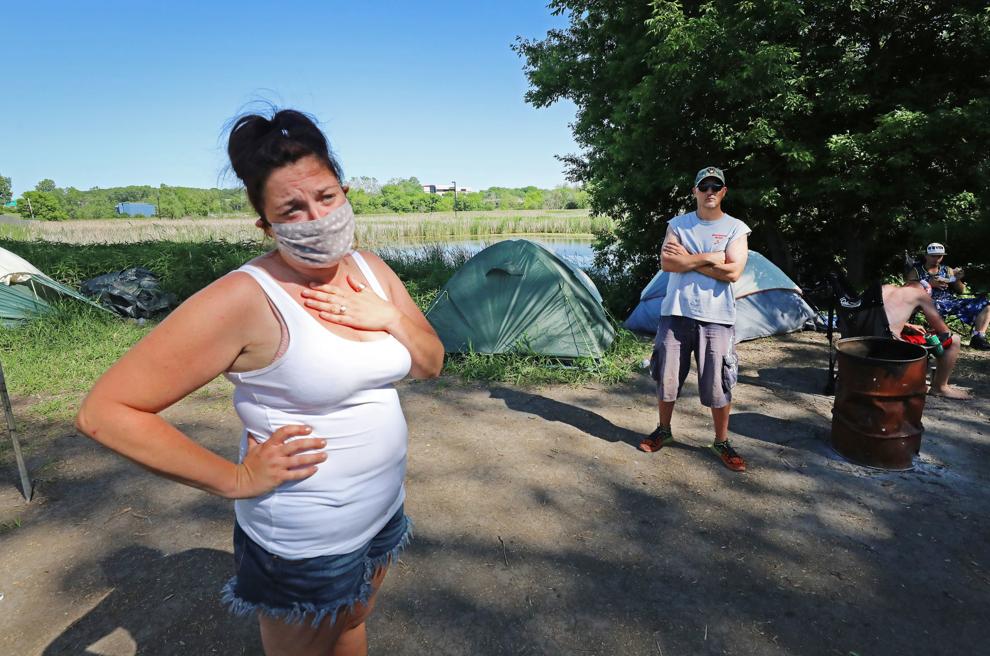 "For people who remained outdoors, the biggest challenge remains the closure of so many resources they rely on for food, a safe place to be and connection to services," O'Keefe said. "Libraries, free meal sites, shopping malls, some of the day shelters have closed."
"There is absolutely nowhere to go," said Steven Miller, who has been homeless for a decade and camps on the Far East Side.
But two main day shelters for people experiencing homelessness — The Beacon, 615 E. Washington Ave., and Porchlight's Safe Haven, 4006 Nakoosa Trail — have remained open to provide critical day services.
Basic needs
Immediate concerns for campers continue to be basics like food, sanitation and access to health care and services, advocates and city officials said.
Many smaller groups providing free food have stopped going out to the camp sites in person, but other organizations have stepped up, O'Keefe said. Sankofa outreach started distributing bagged lunches Downtown, Friends of State Street Family is serving meals three times a week at Peace Park, and Porchlight and Tellurian have partnered with First United Methodist Church and are going to camp sites weekly, he said.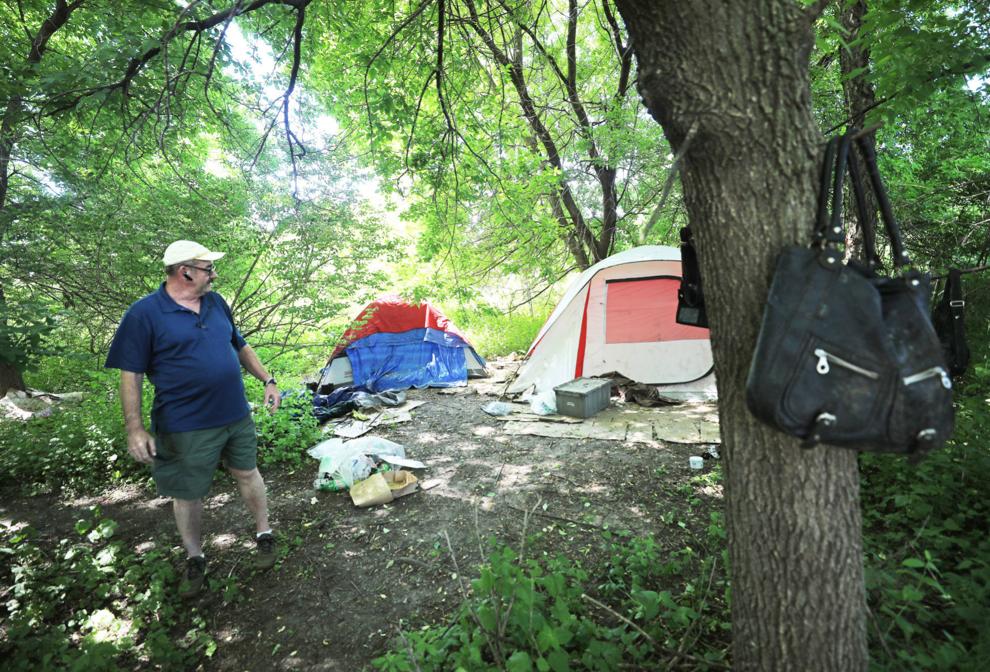 The outreach programs distribute masks, and "it is our understanding that people are mainly using them when they go into public spaces," O'Keefe said.
When vandals tipped over a large portable toilet near the spot where White and others have tents, the campers put it back, White said.
Outreach workers are also making more frequent checks, O'Keefe said. When a staff member finds someone with COVID-19 symptoms, they can refer them to a respite center. To protect the most vulnerable with increased risks, the city and county have paid to put them up in hotels, he said.
But keeping connected to services is challenging, O'Keefe said.
"While essential homeless services such as outreach and shelter have been provided through the COVID-19 crisis, many other services are offered online or over the phone," he said. "It is hard for the unsheltered homeless population to charge phones or access the internet with many public spaces closed."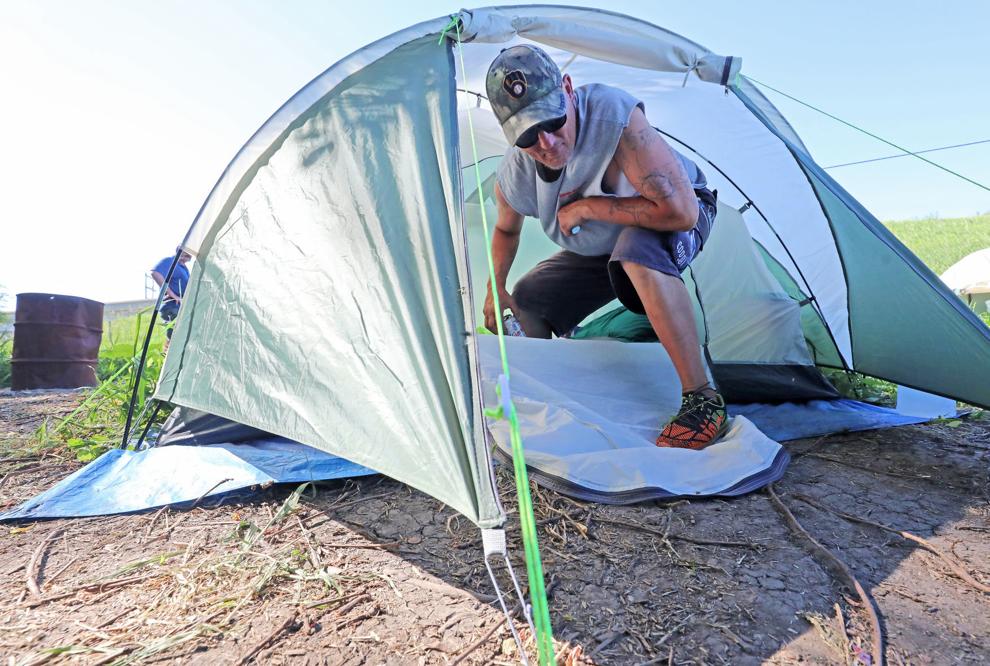 A roof over their heads
Overall, COVID-19 has highlighted the vulnerability of the homeless and the importance of permanent housing, O'Keefe said. "With the COVID relief funds, homeless services will be providing rent assistance and support to move people from shelters and unsheltered locations into housing. We need property owners and property management willing to work with these providers and their clients."
In addition to those camping, the city, county and partners are sheltering 55 to 60 families, including 180 to 190 individuals, at hotels. There are another 170 to 175 singles with high risk due to age or underlying conditions at other hotels, and seven people who've tested positive for COVID-19 or shown symptoms at a respite hotel, O'Keefe said.
About 40 to 45 single women are staying at the Salvation Army of Dane County's facilities on the Near East Side, and up to 100 men are staying at Warner Park each night, he said.
At some point, the situation will get worse, Jackson said. "Once they start closing the hotels (for homeless shelter) there's going to be a flood of people on the street," he said. "It's going to be a great wave."
EDITOR'S NOTE: The name of Porchlight's Ben Jackson was incorrect in an earlier photo caption.  
COVID-19 in photos: How Wisconsin is managing the pandemic
COVID-19 in photos: How Wisconsin is managing the pandemic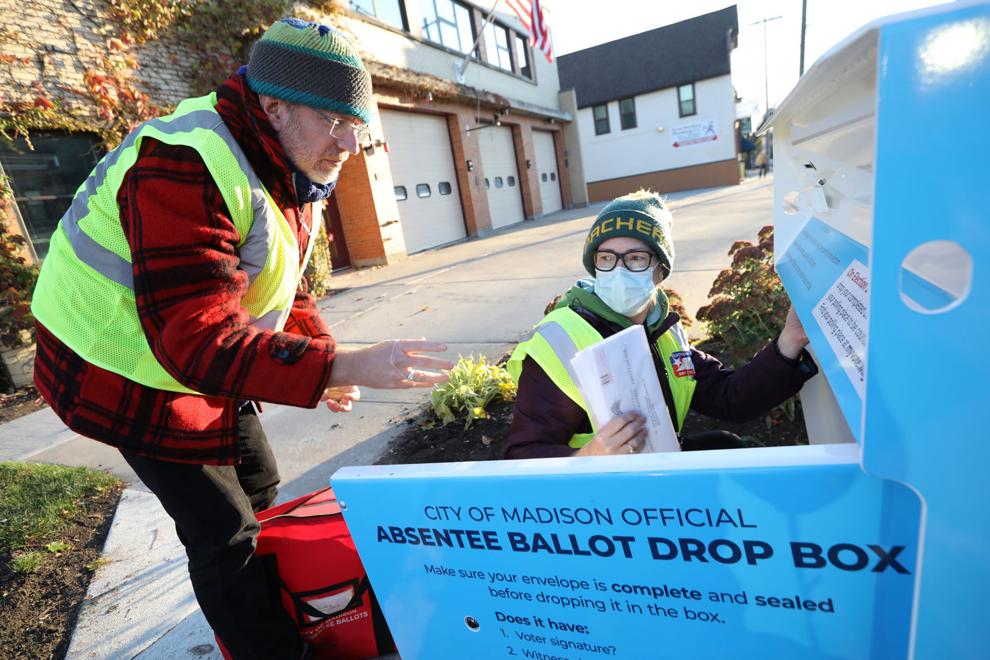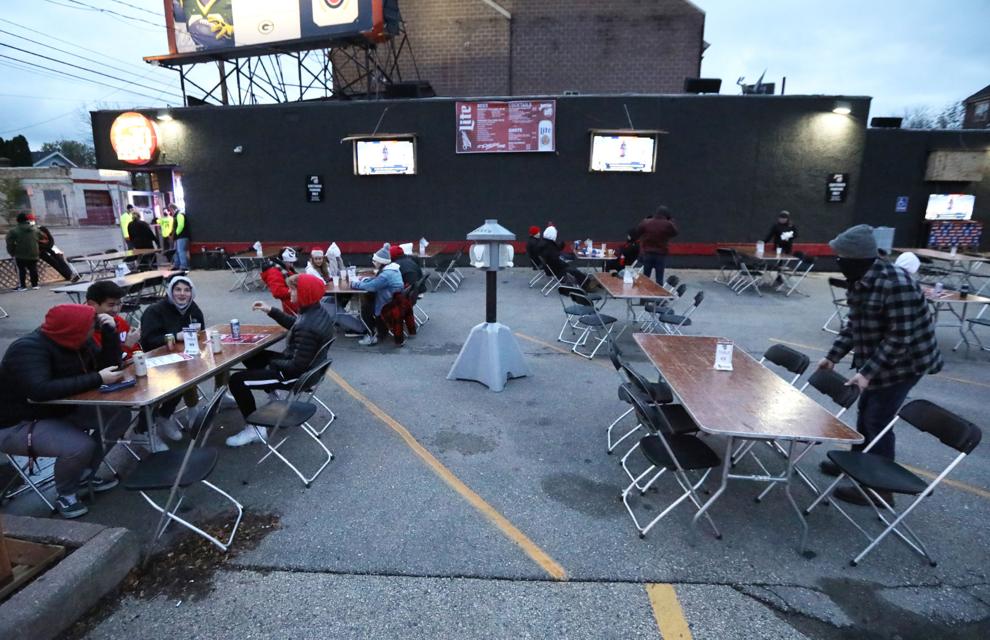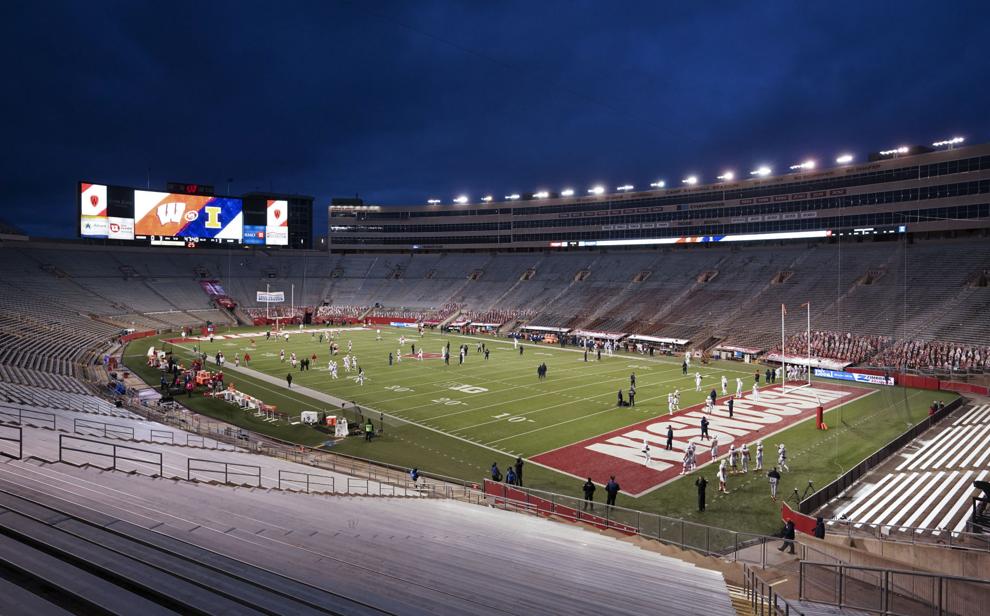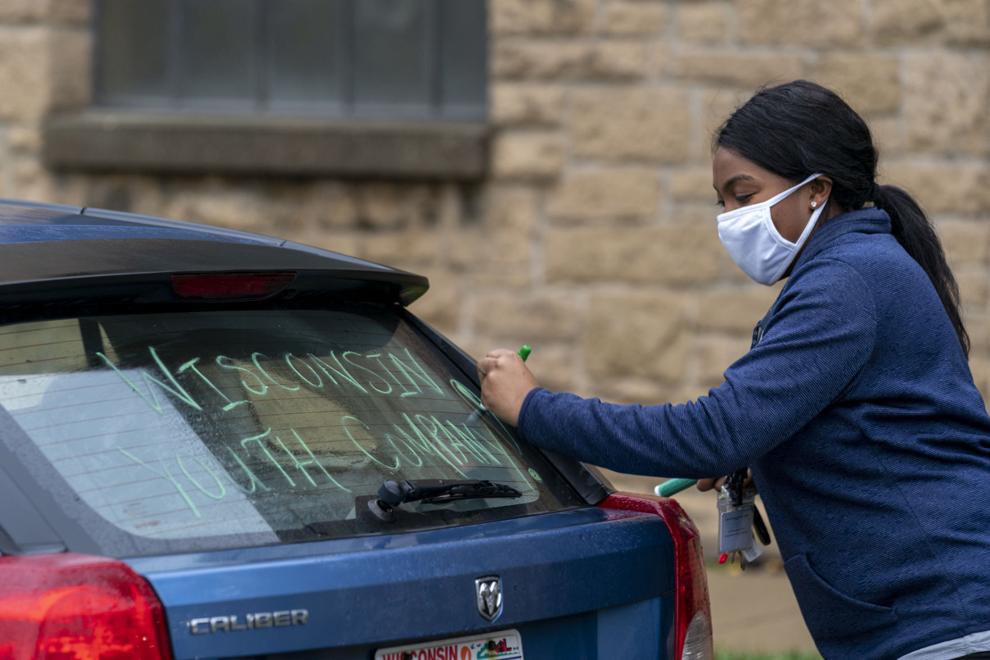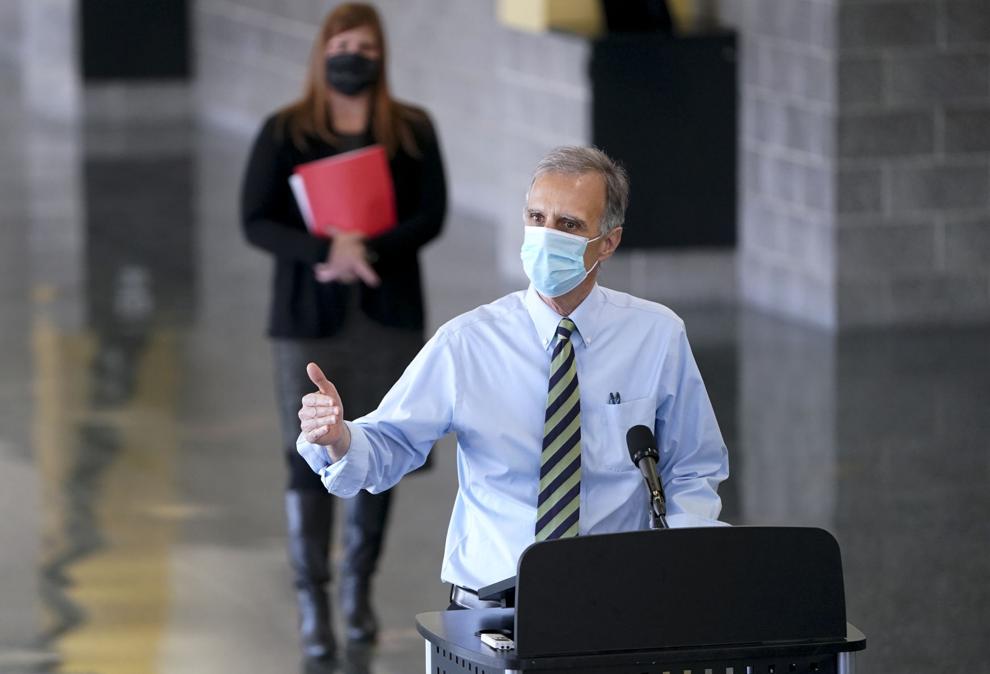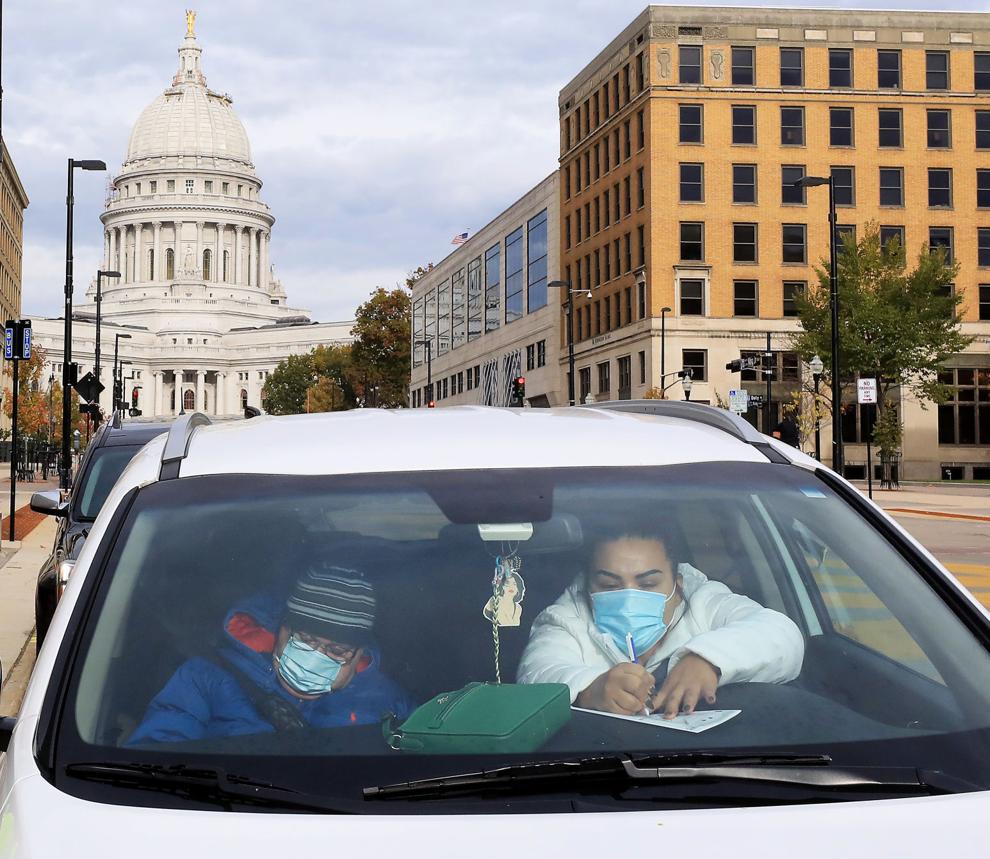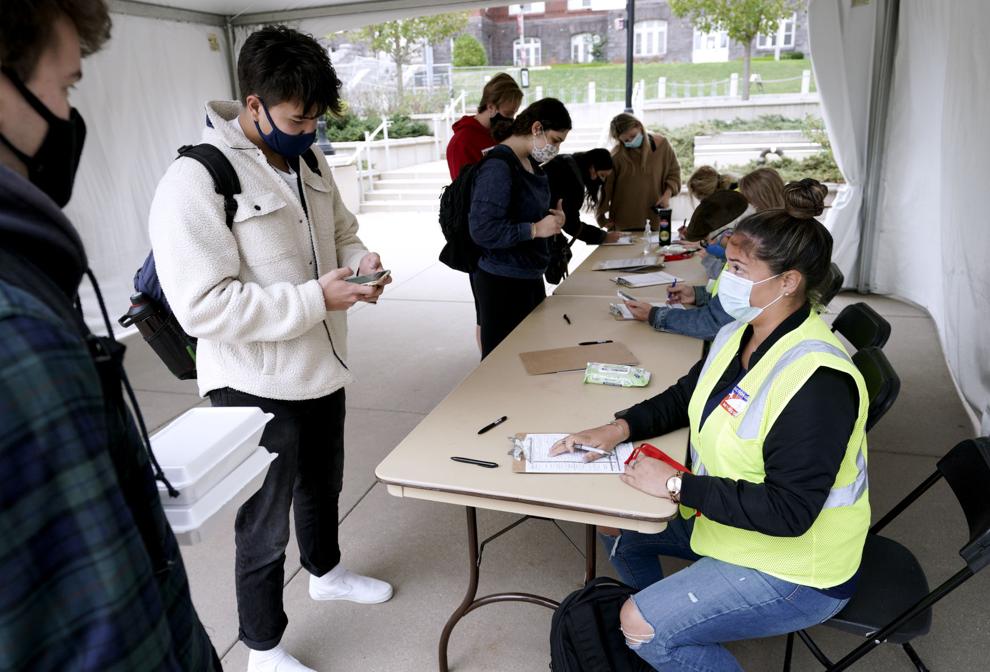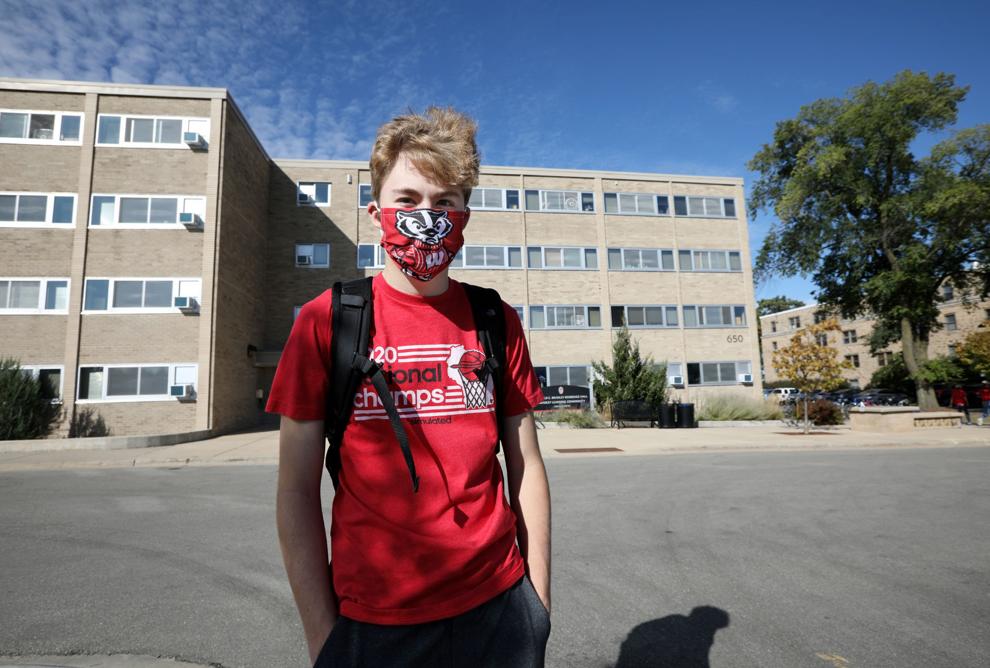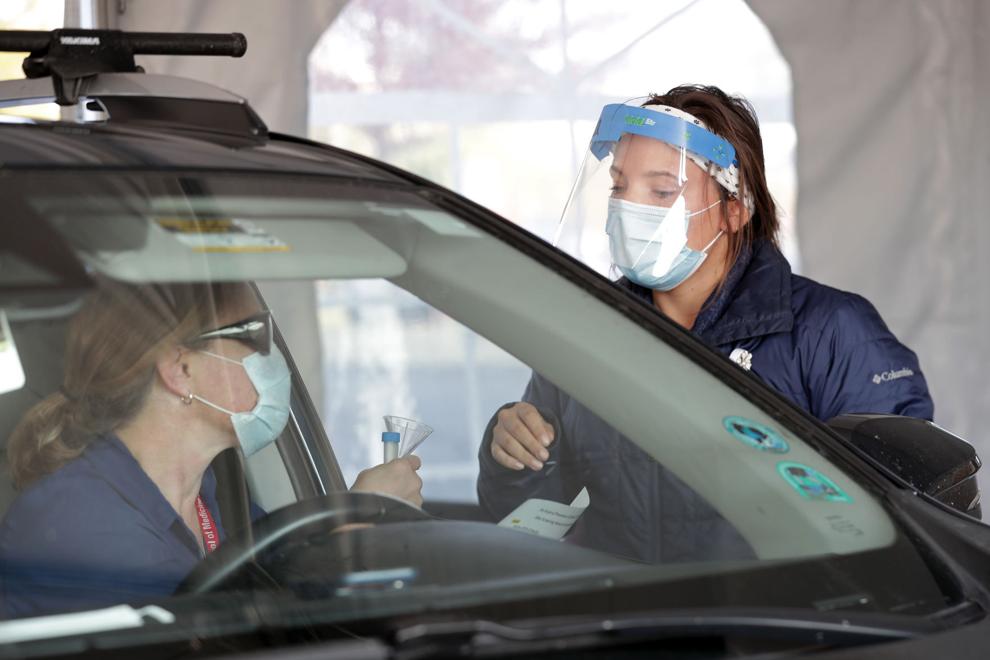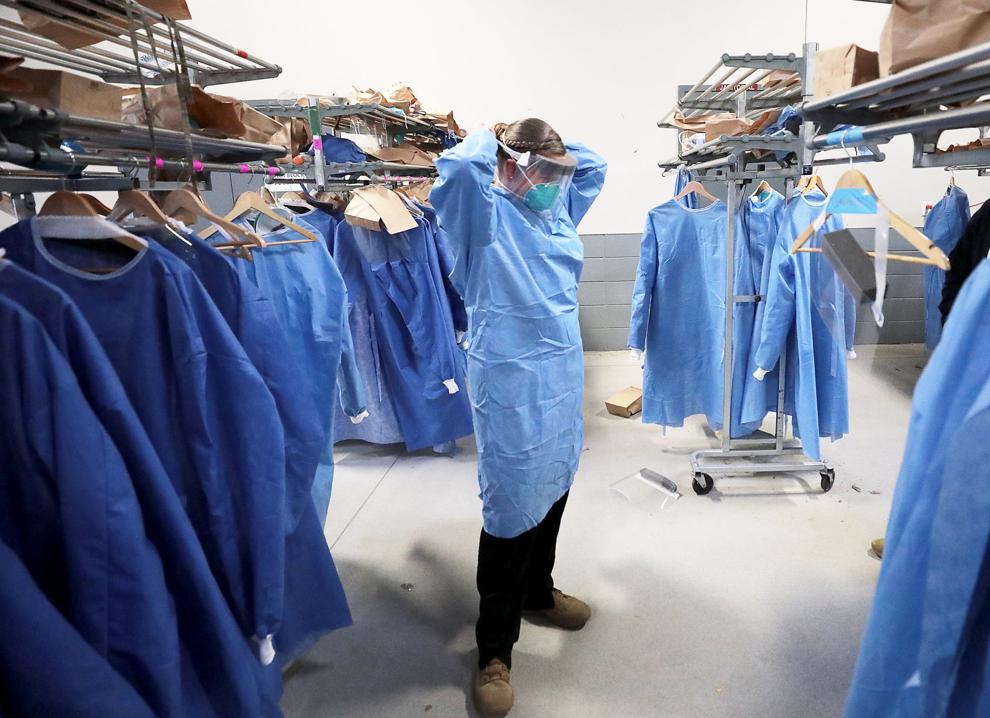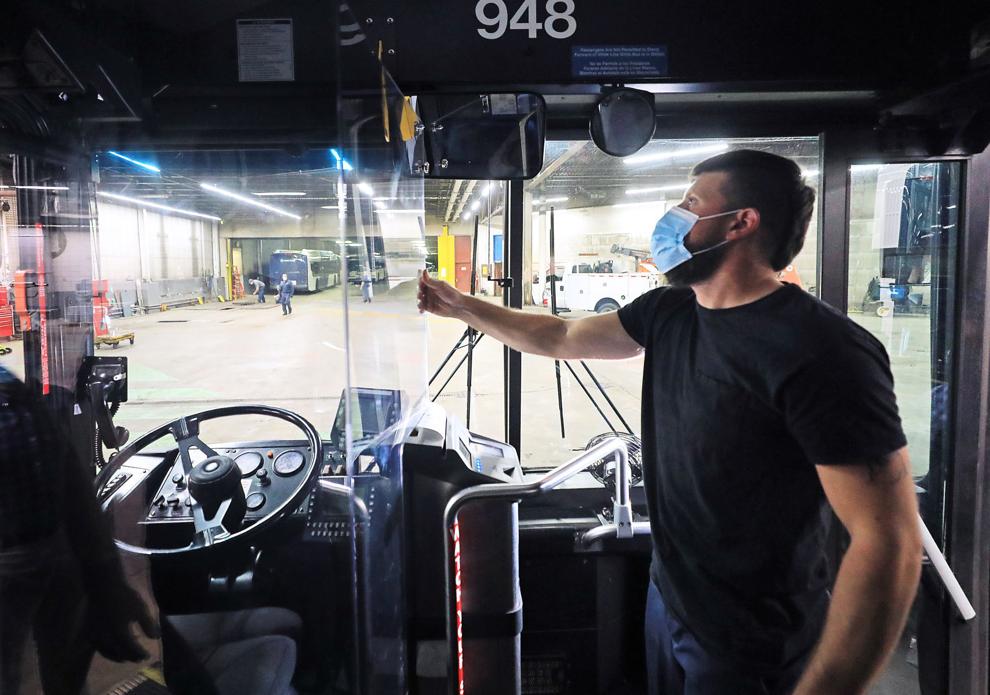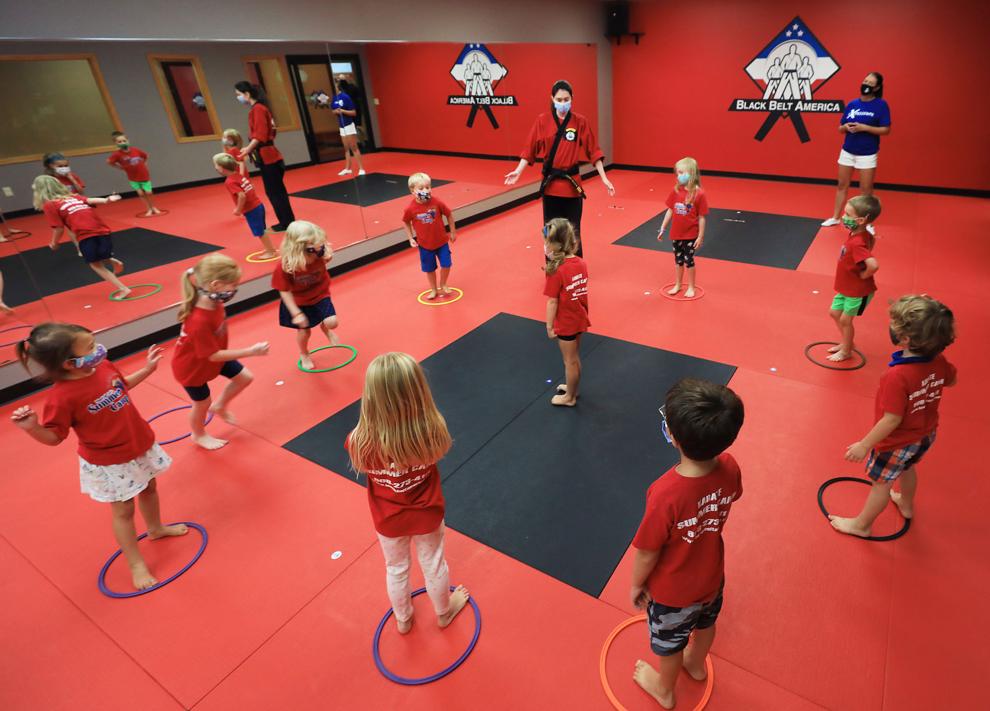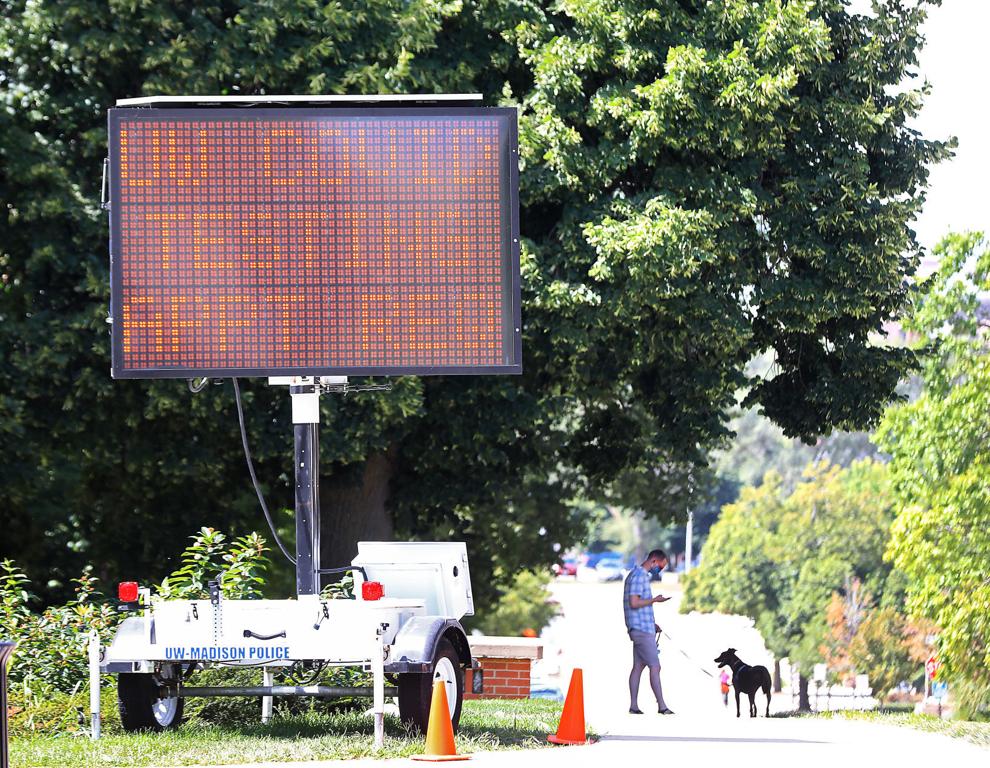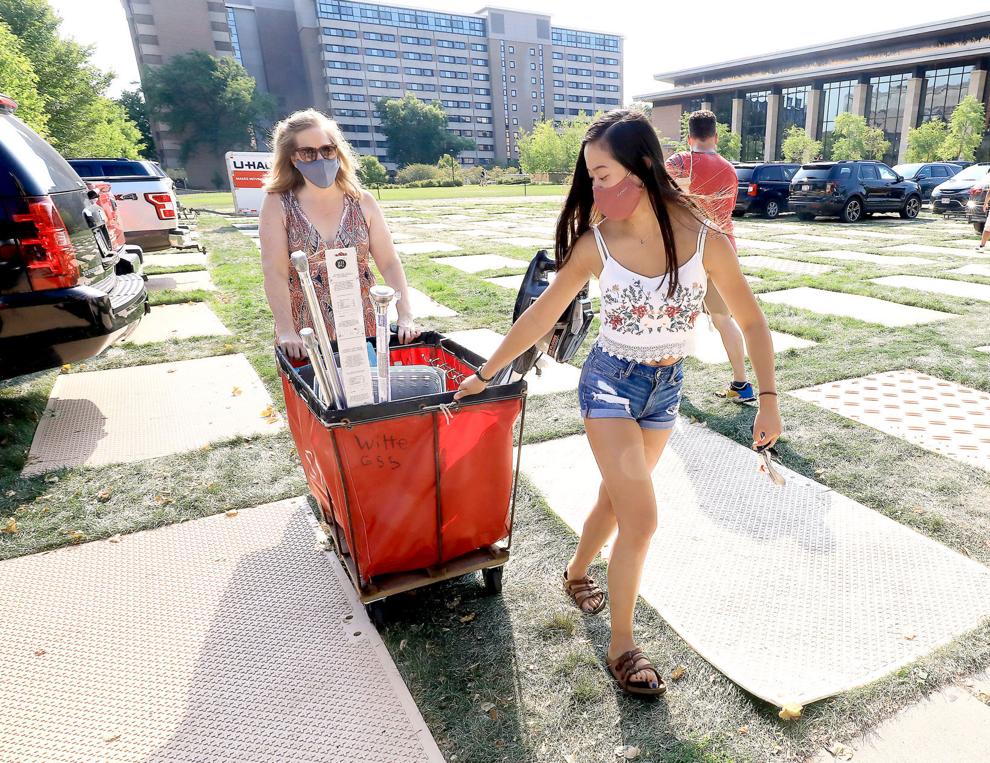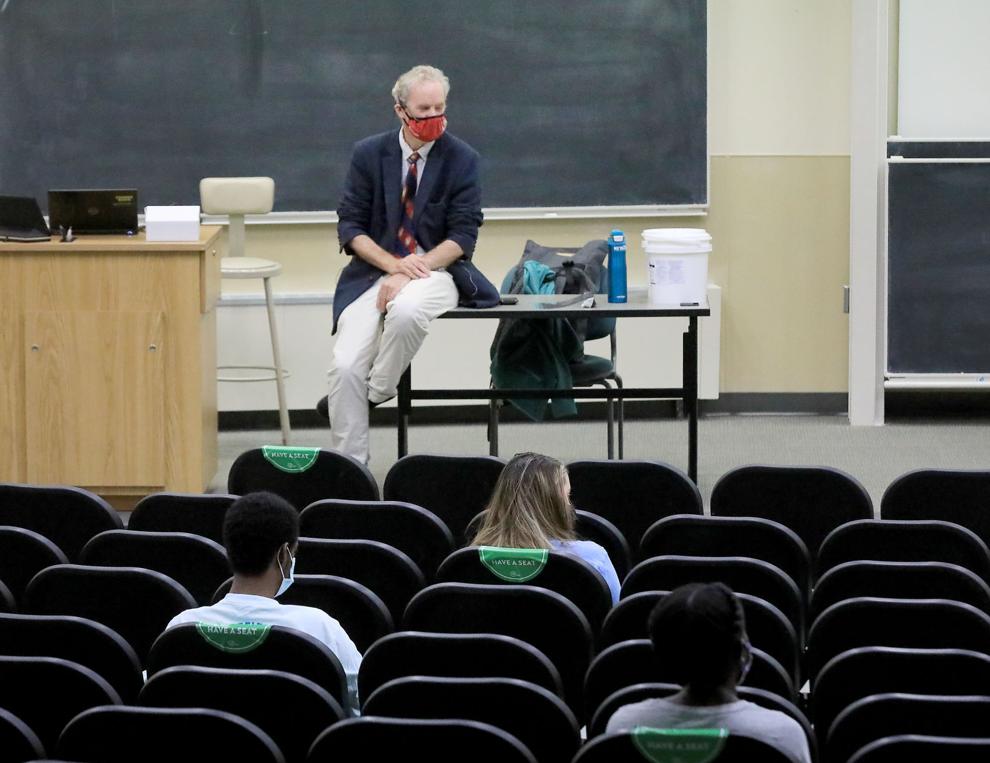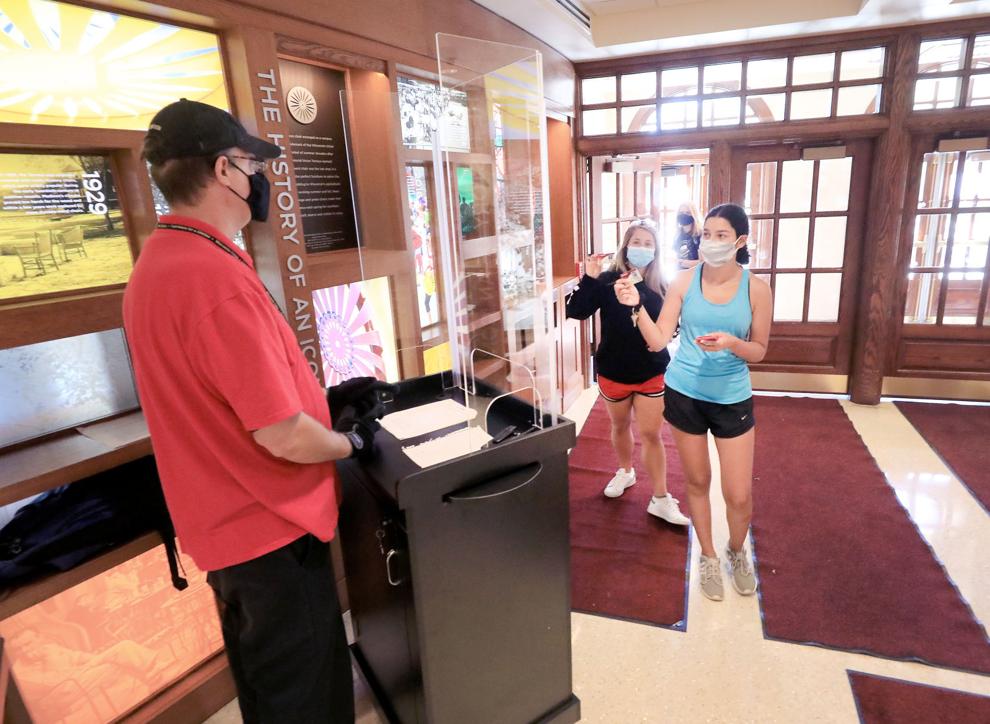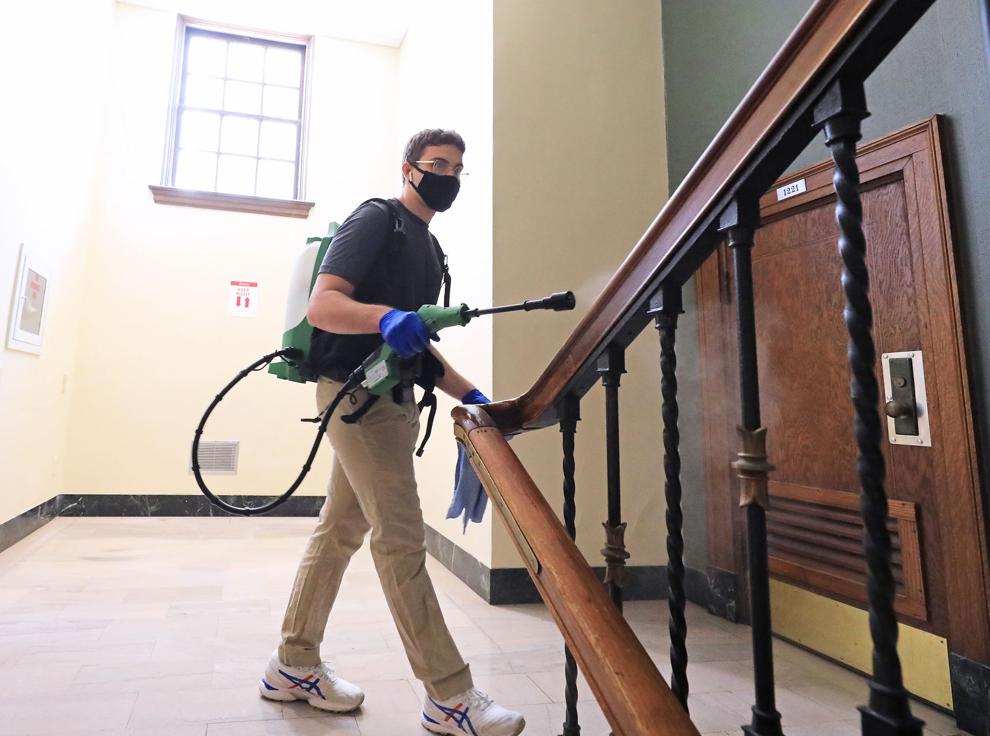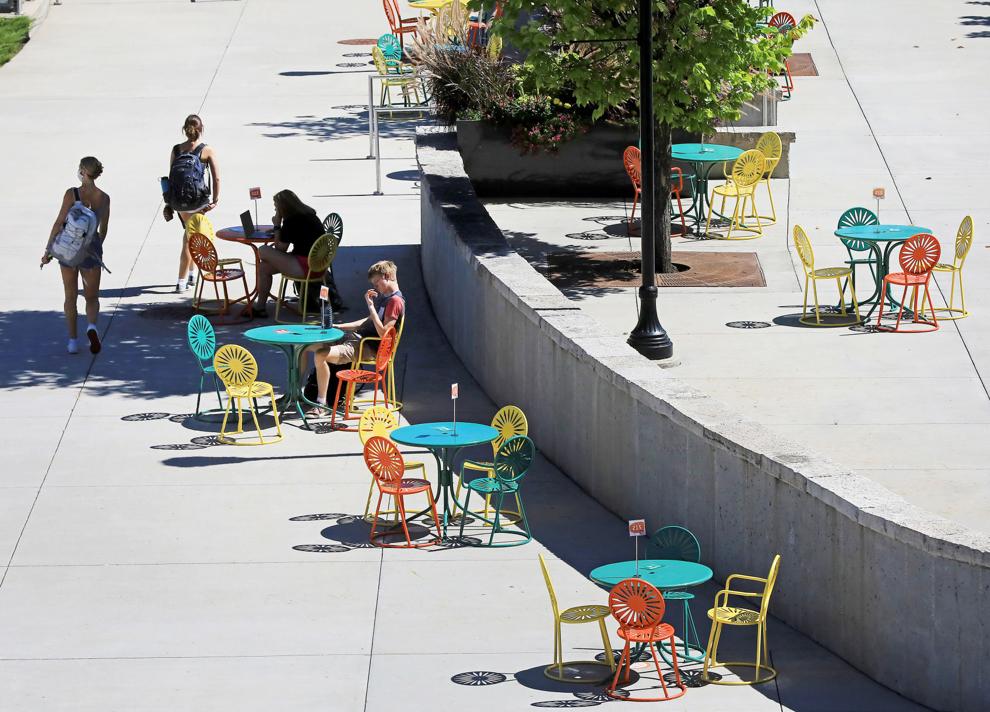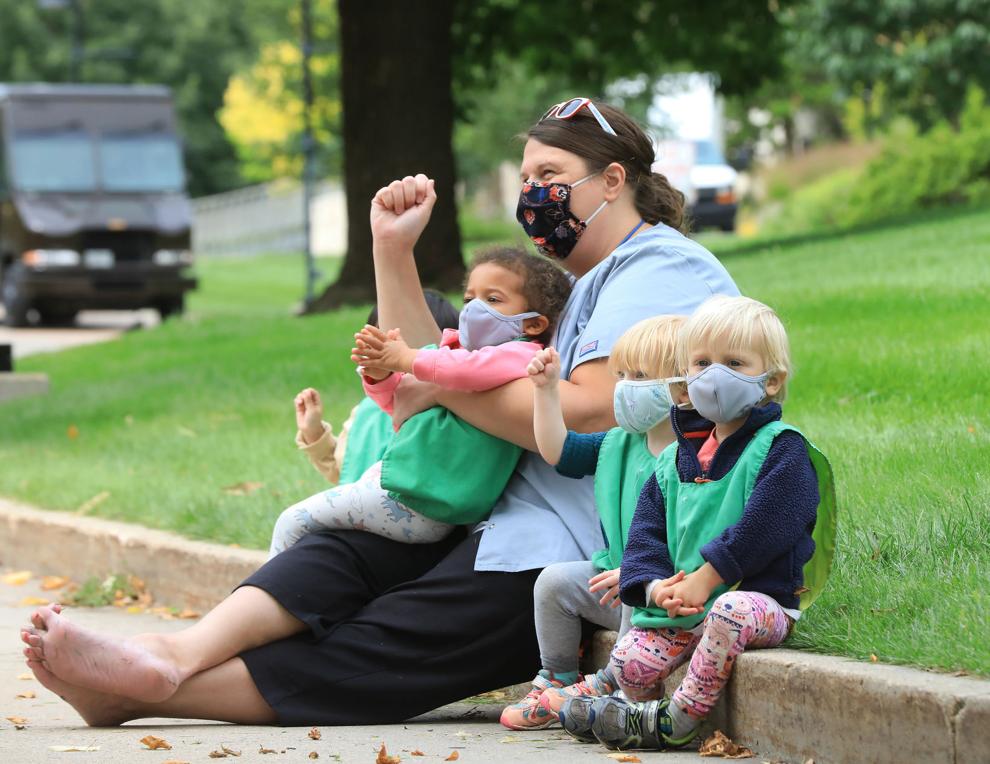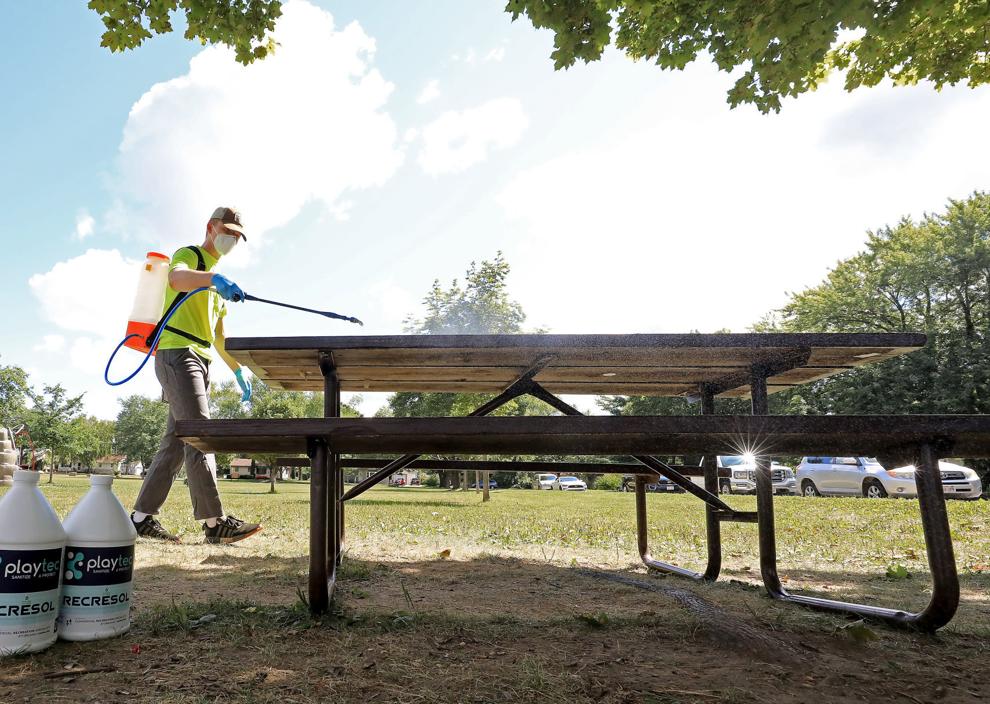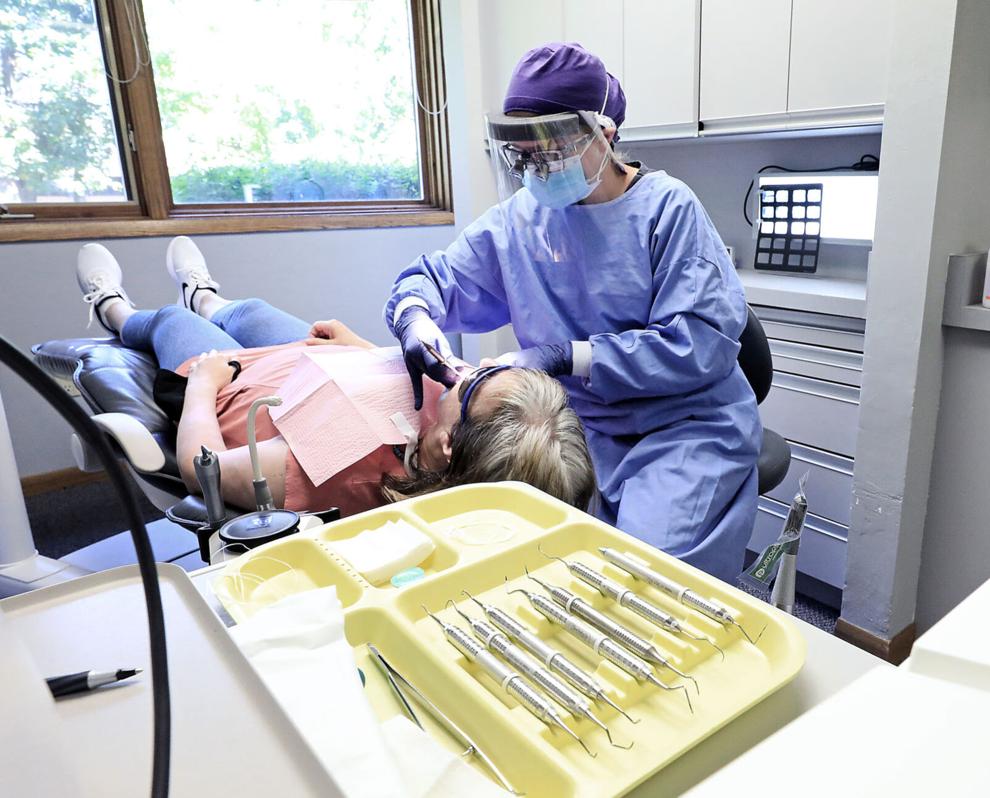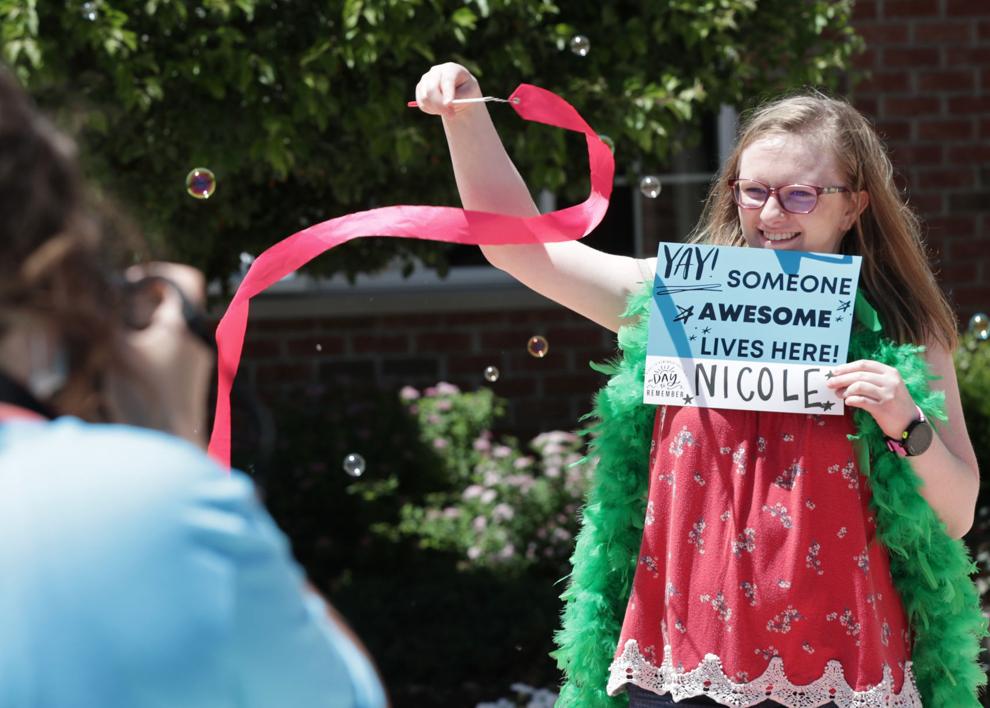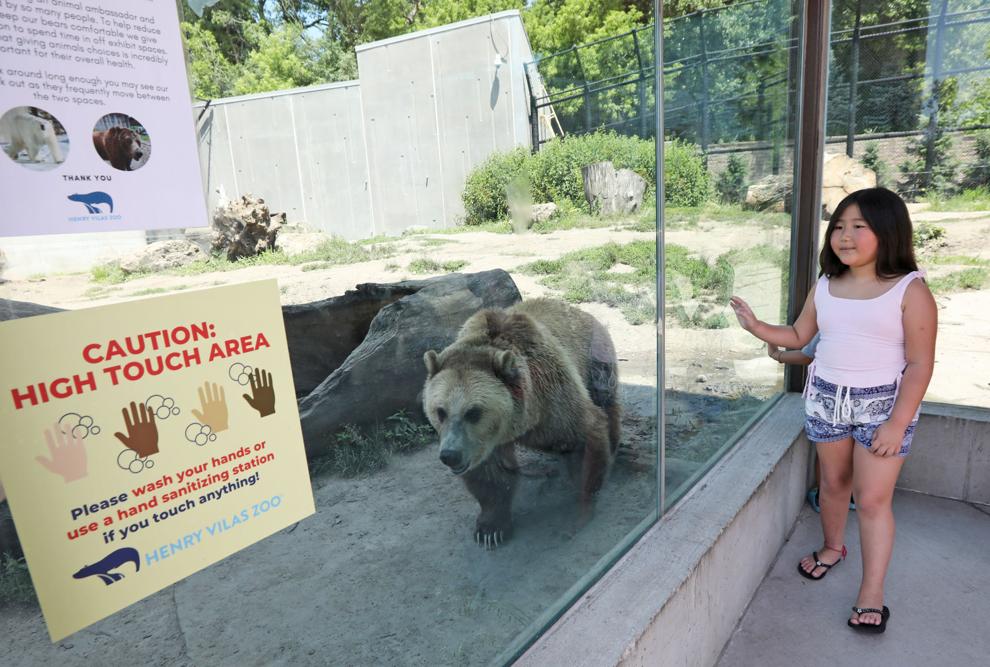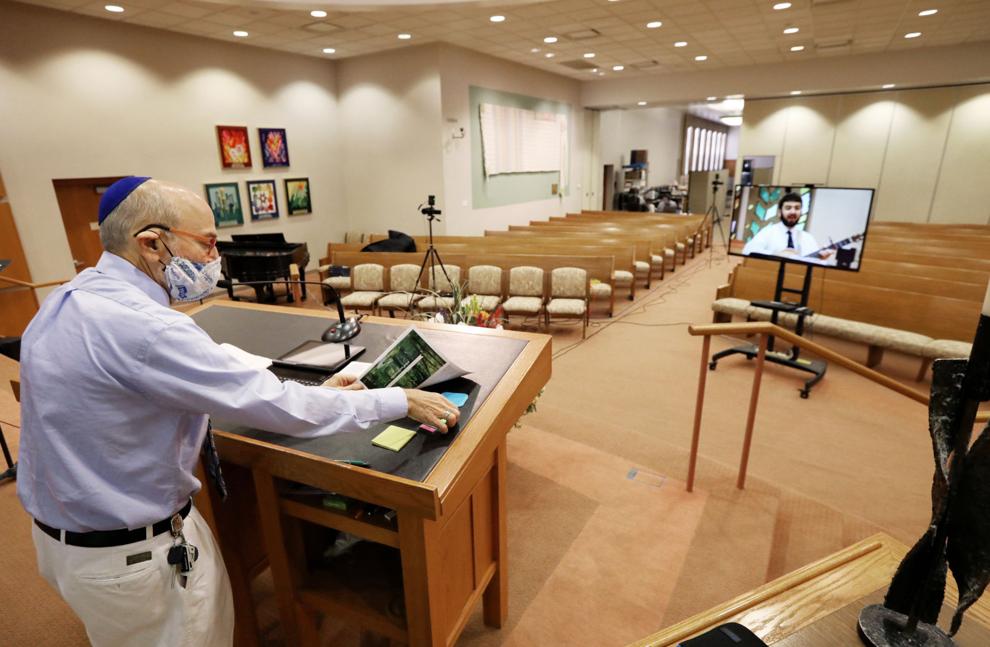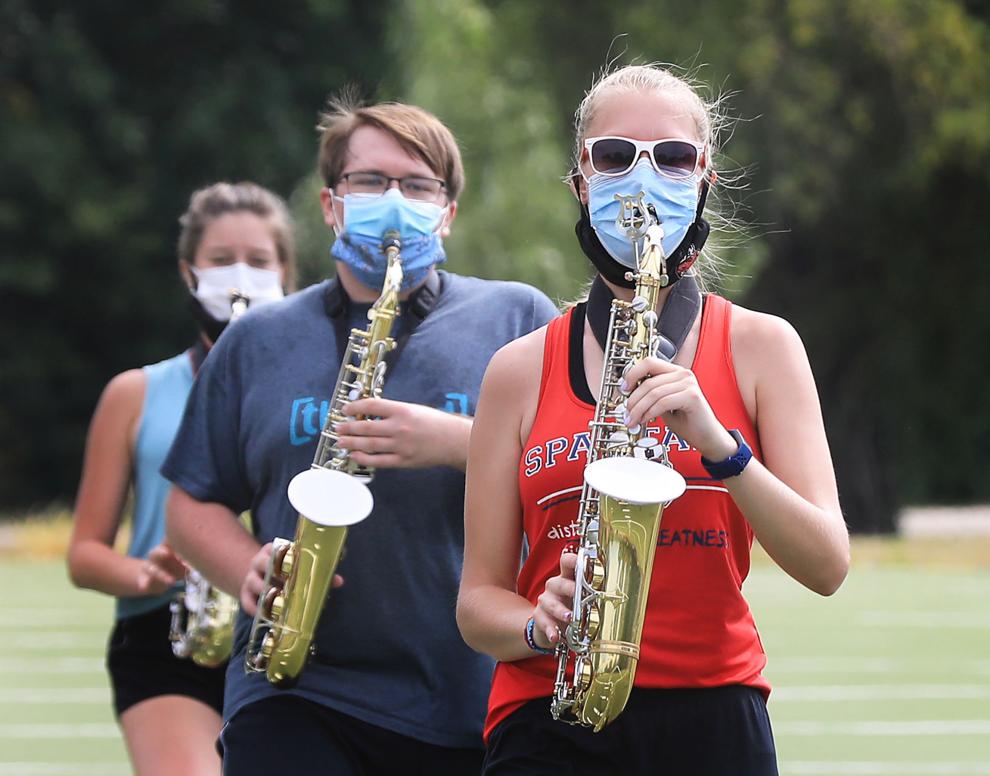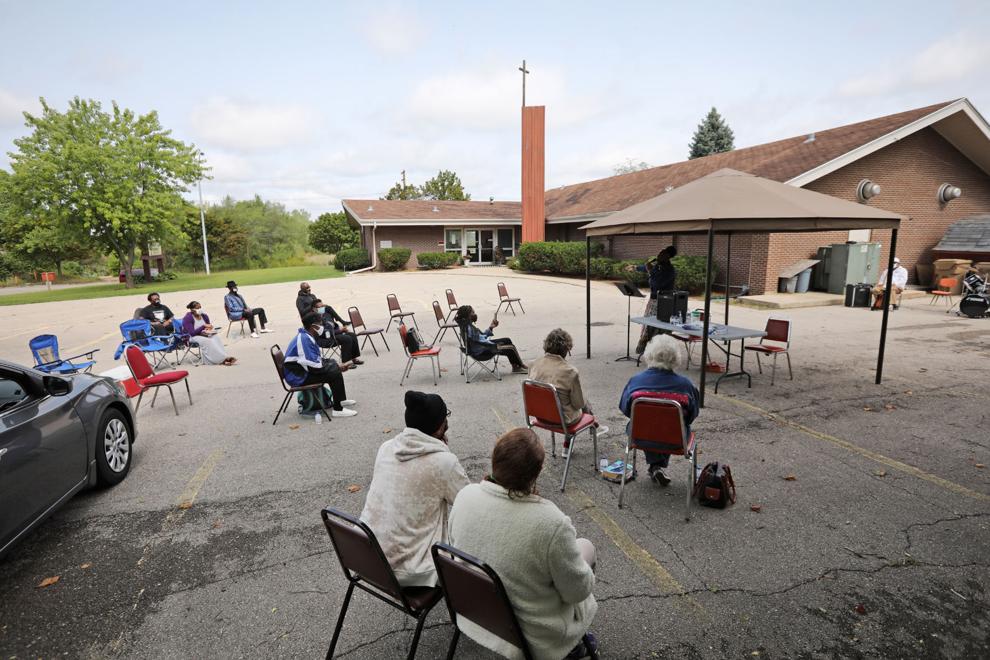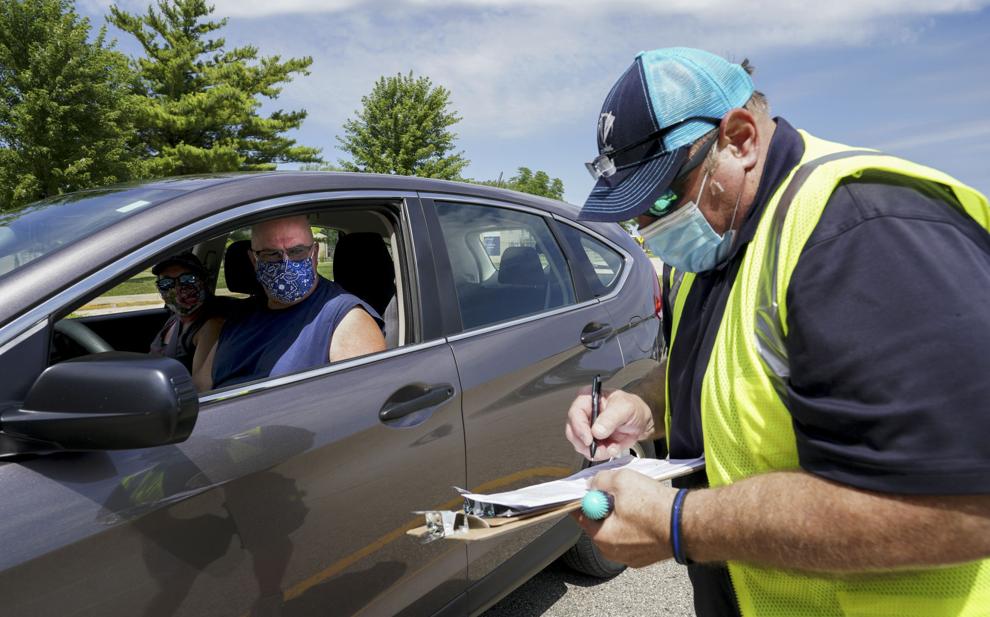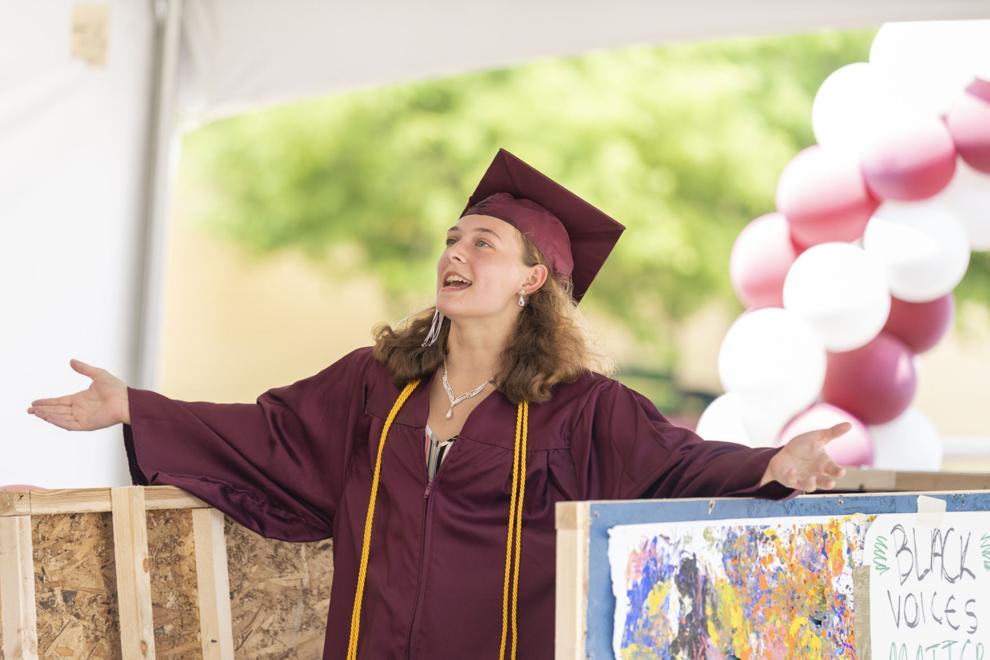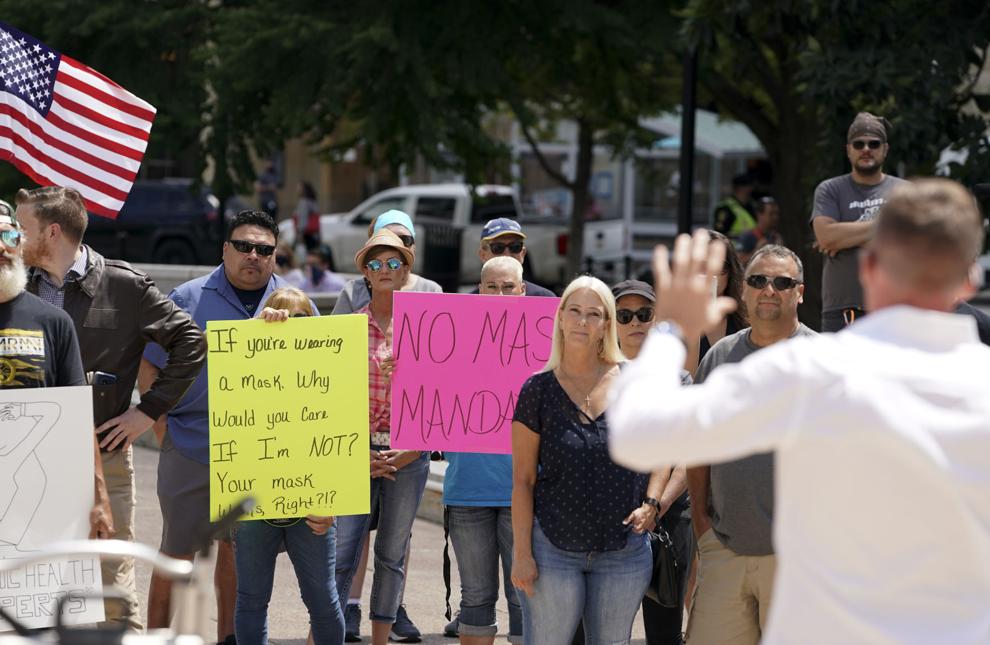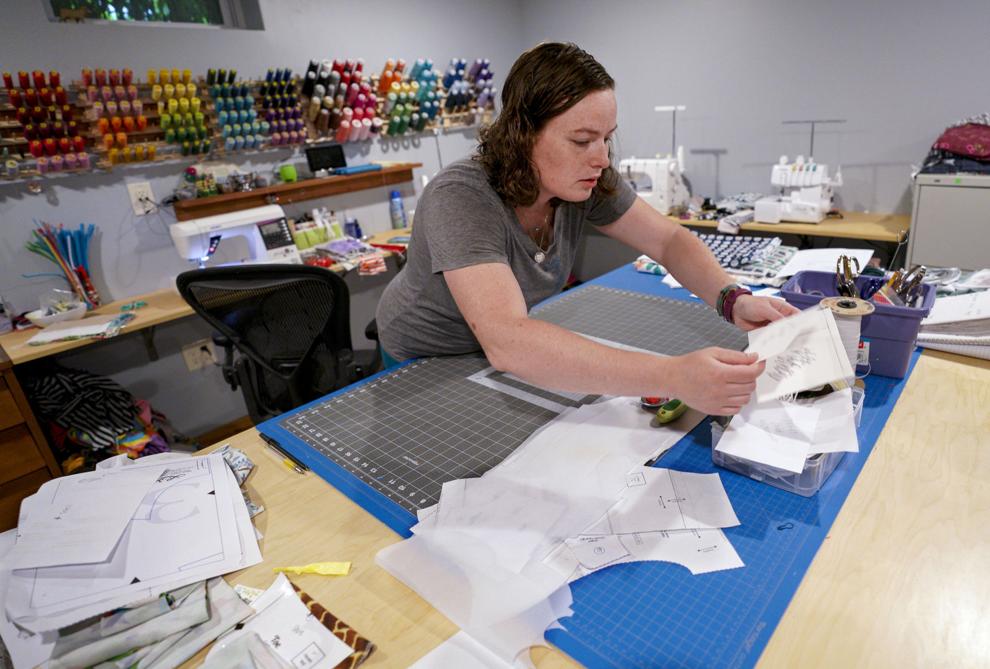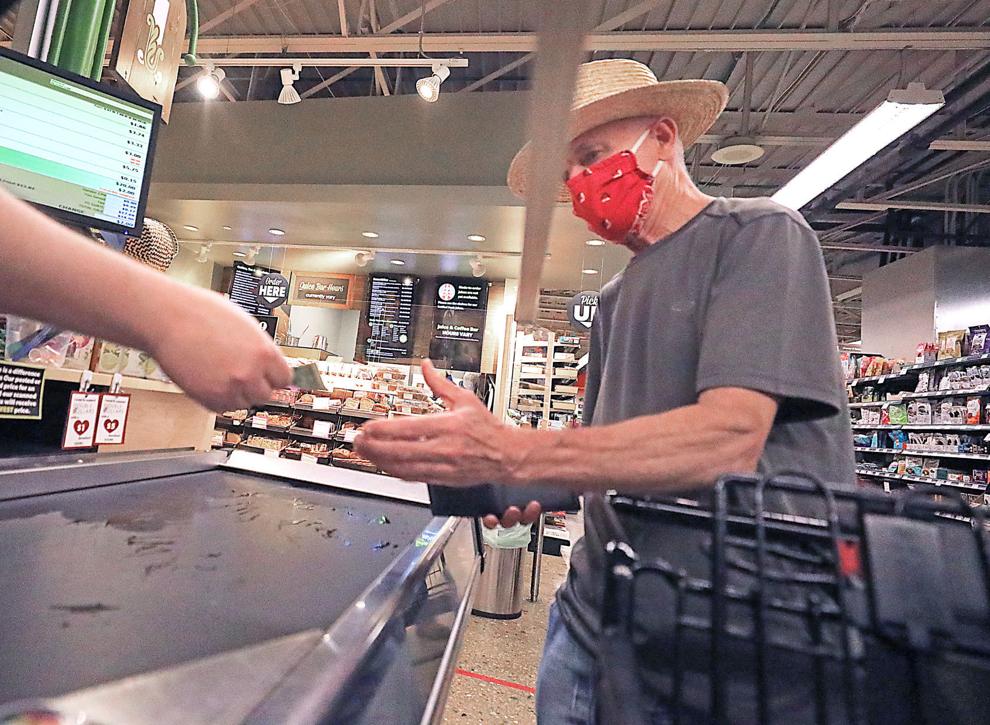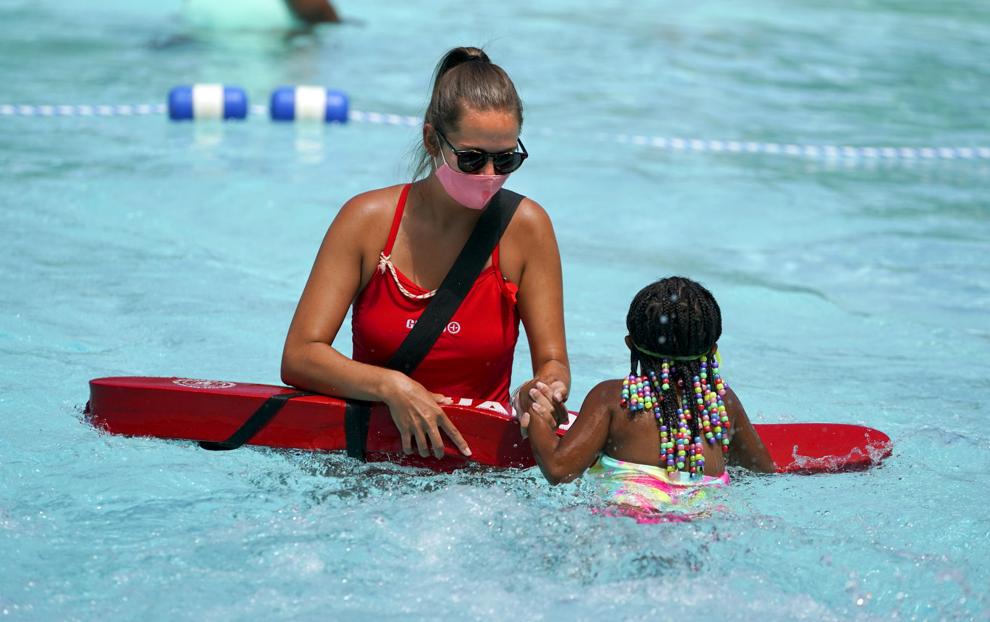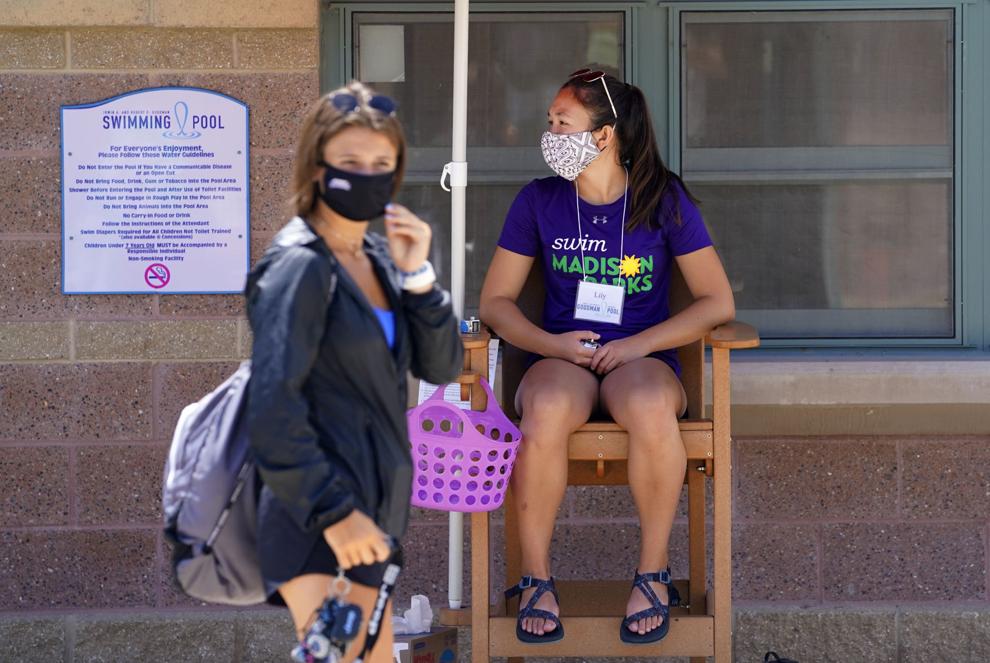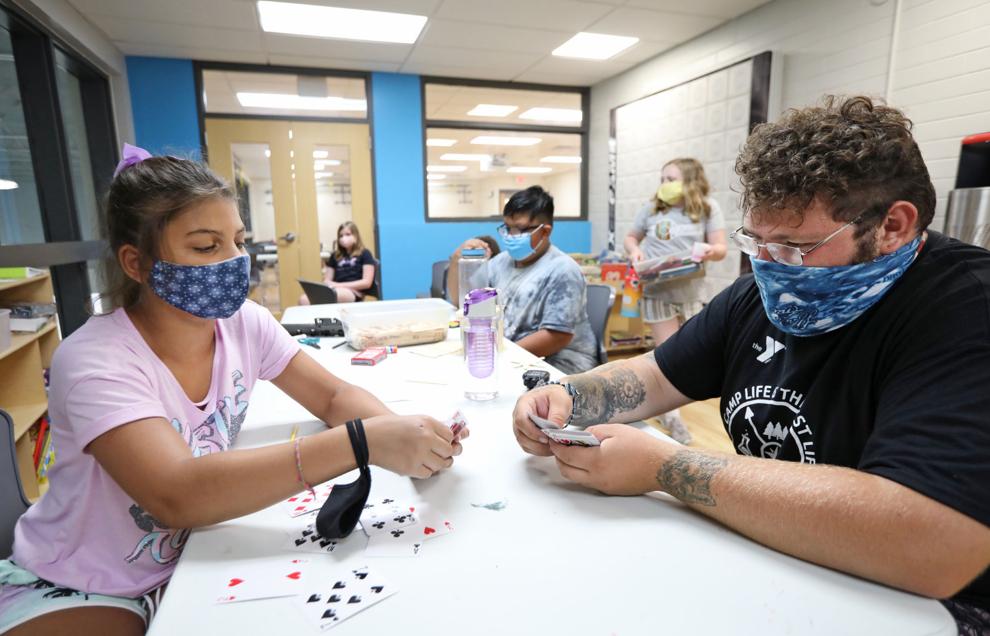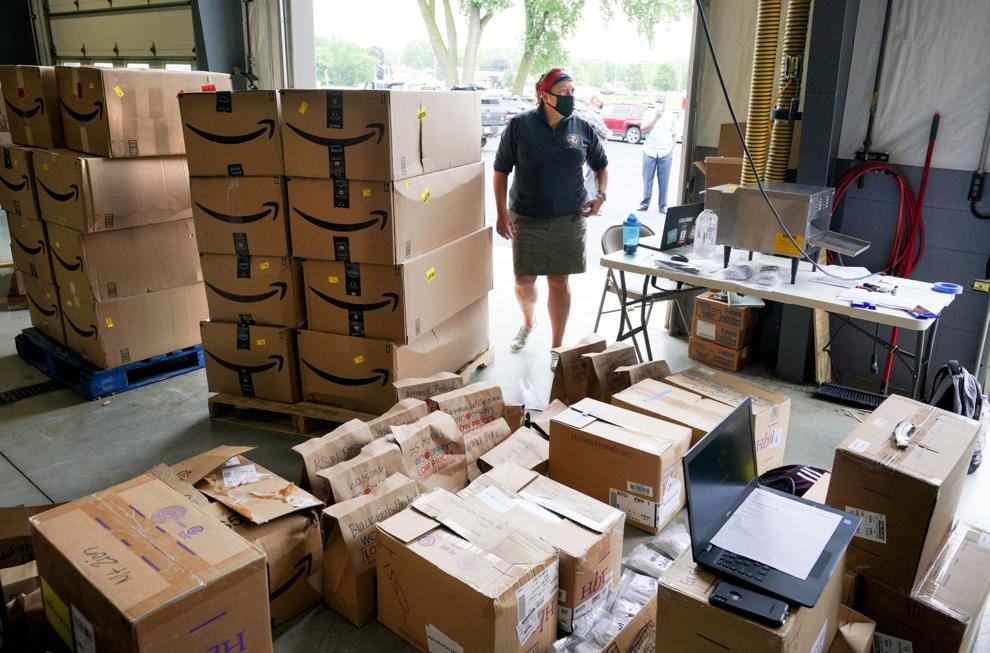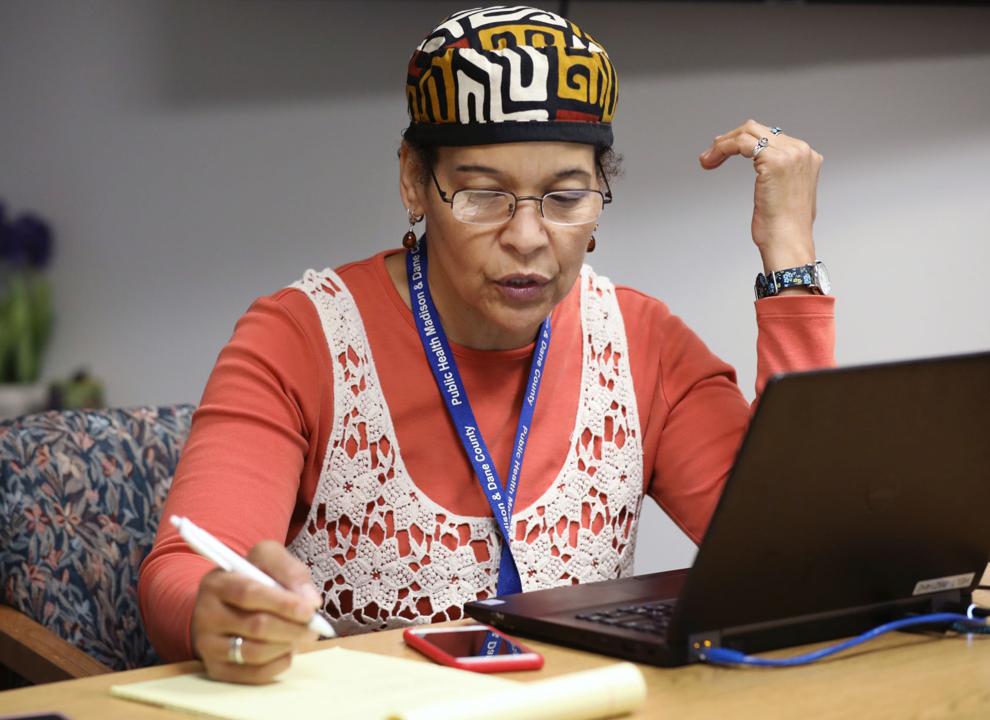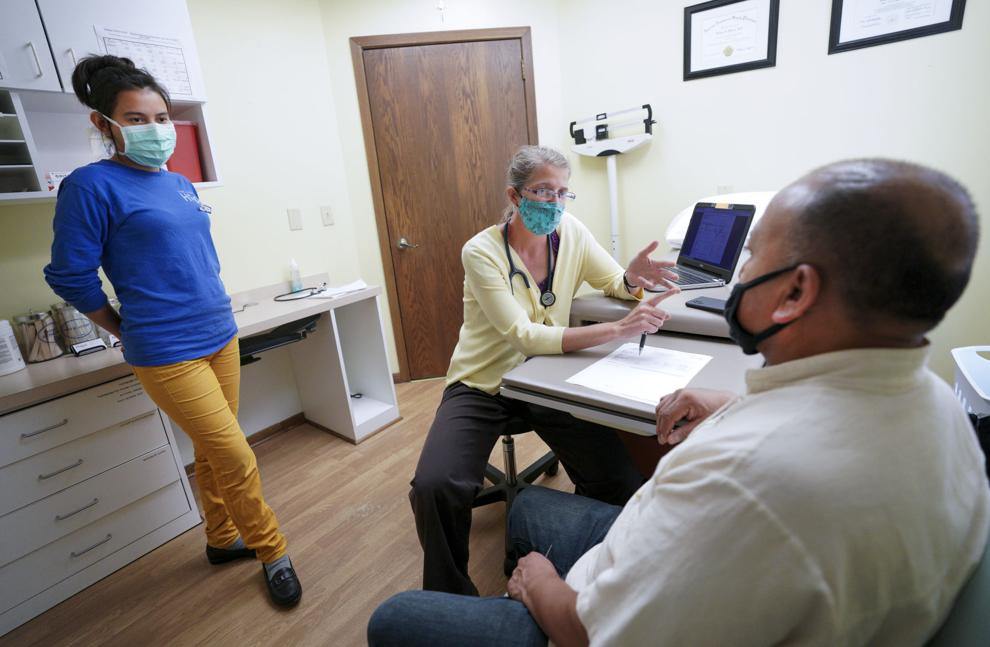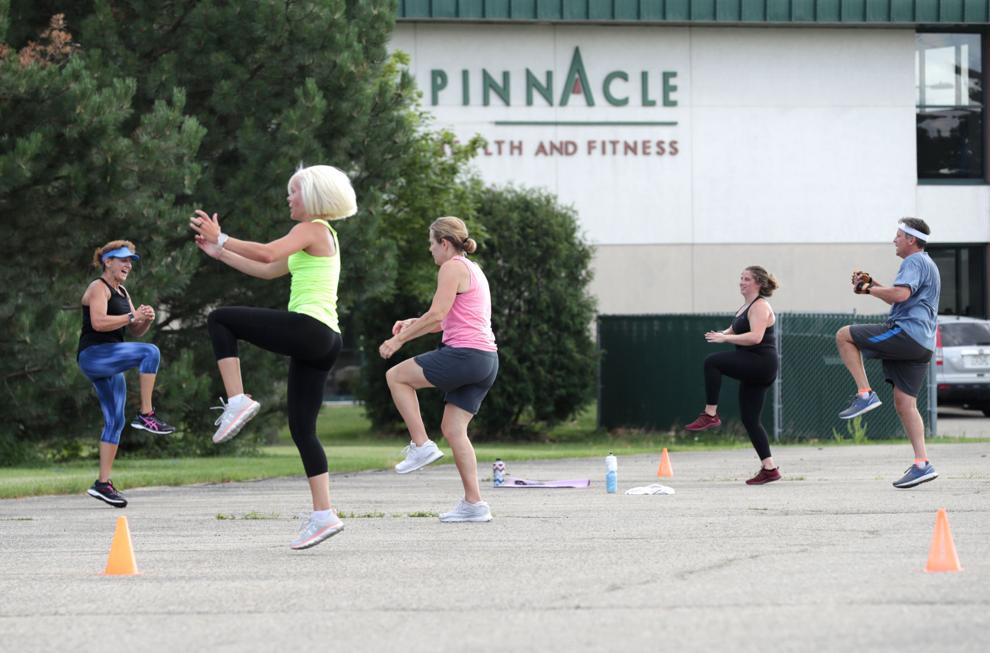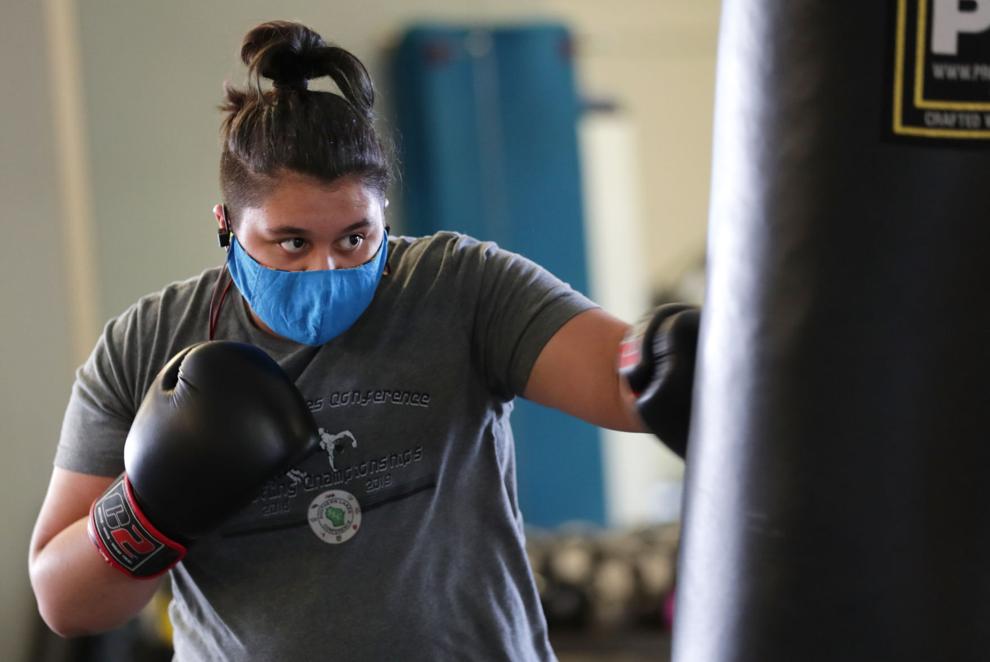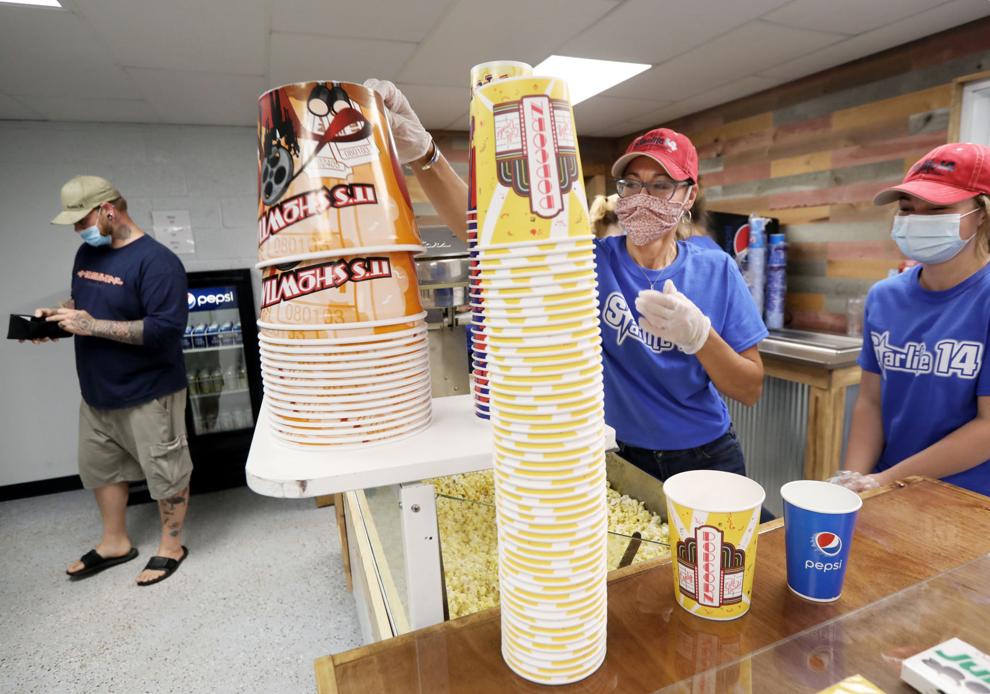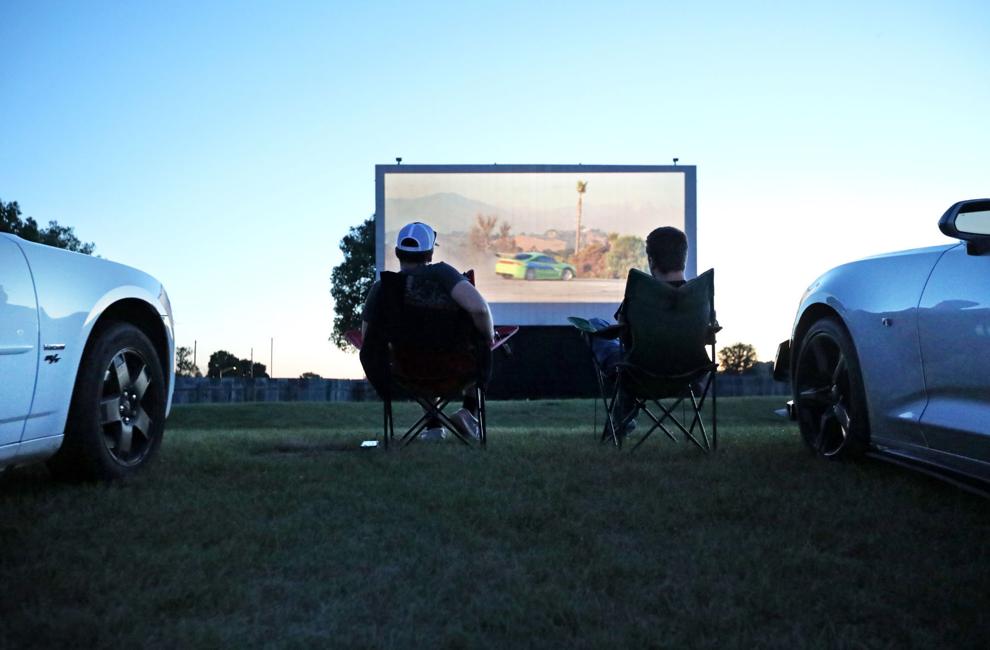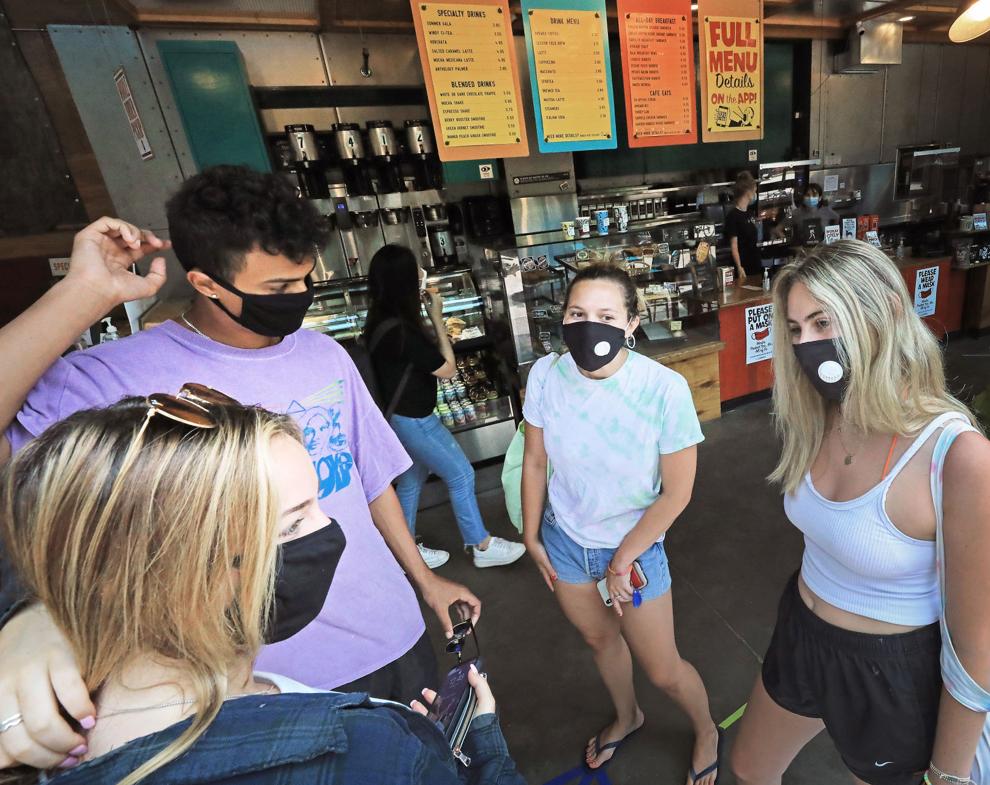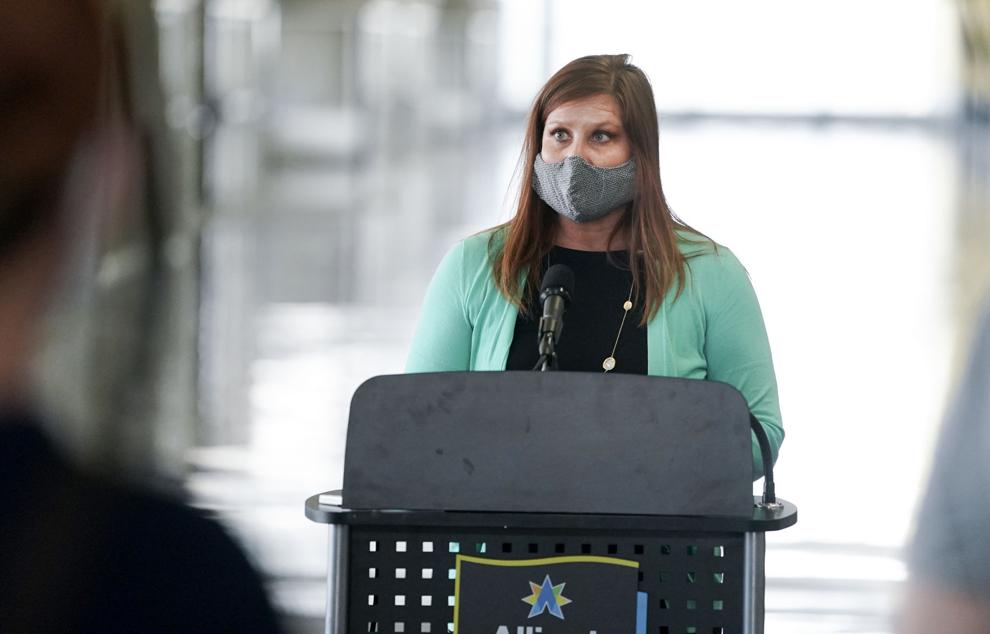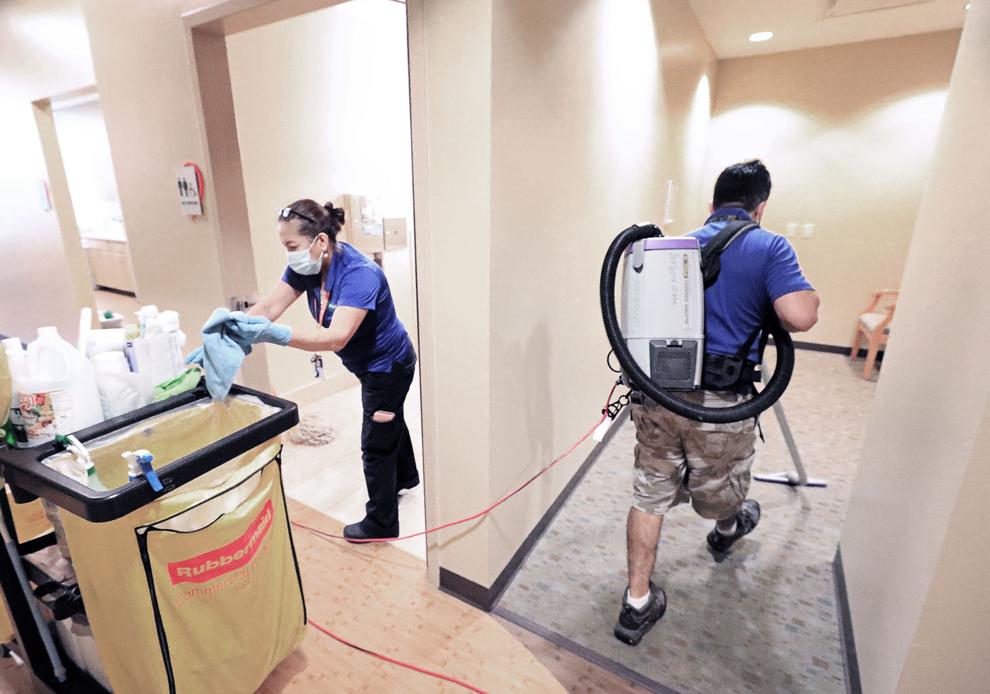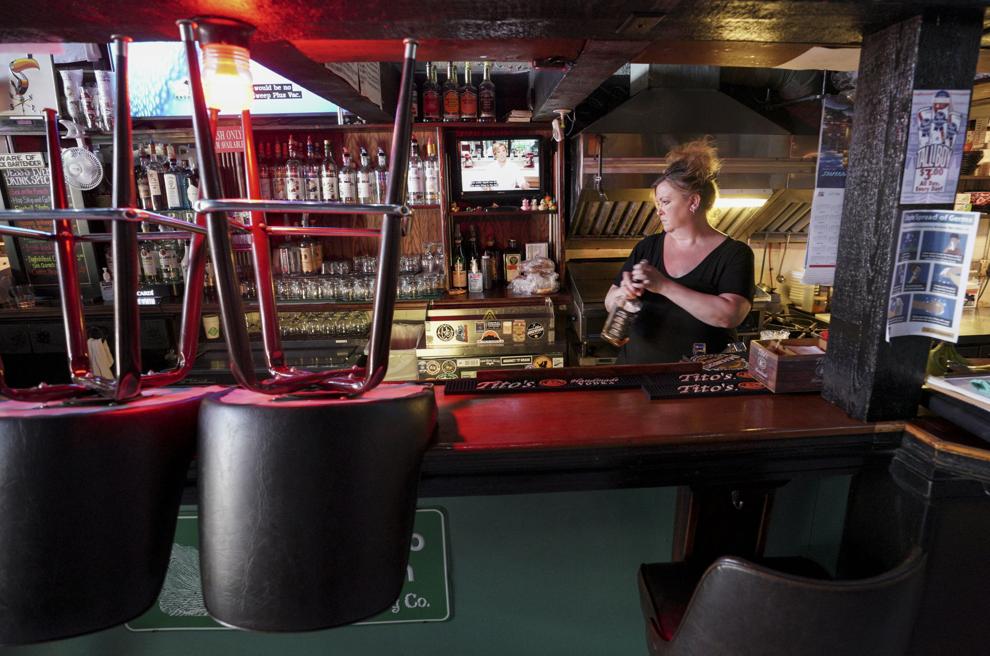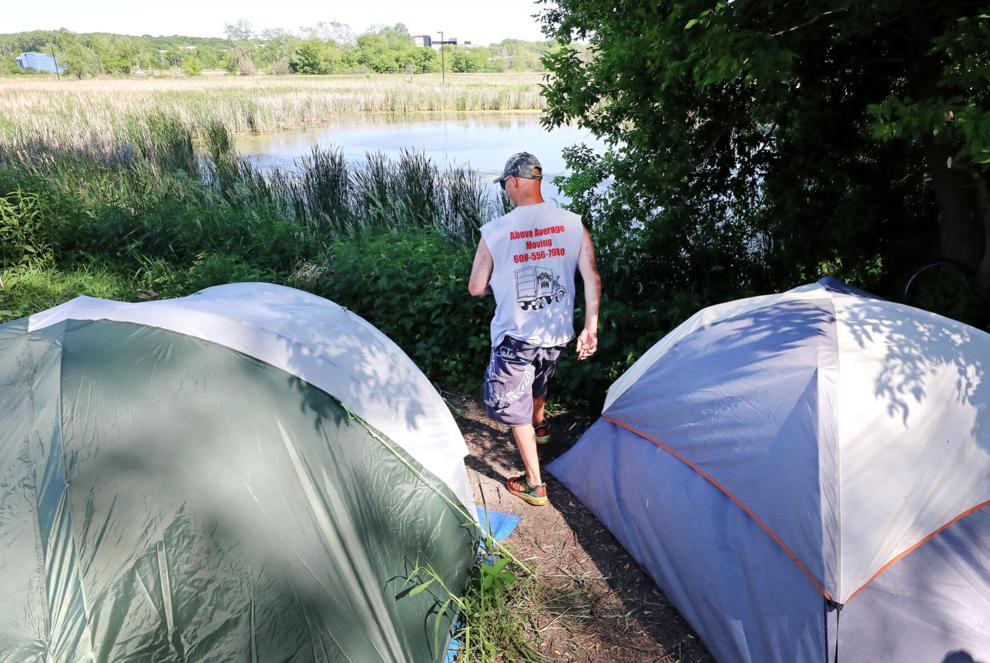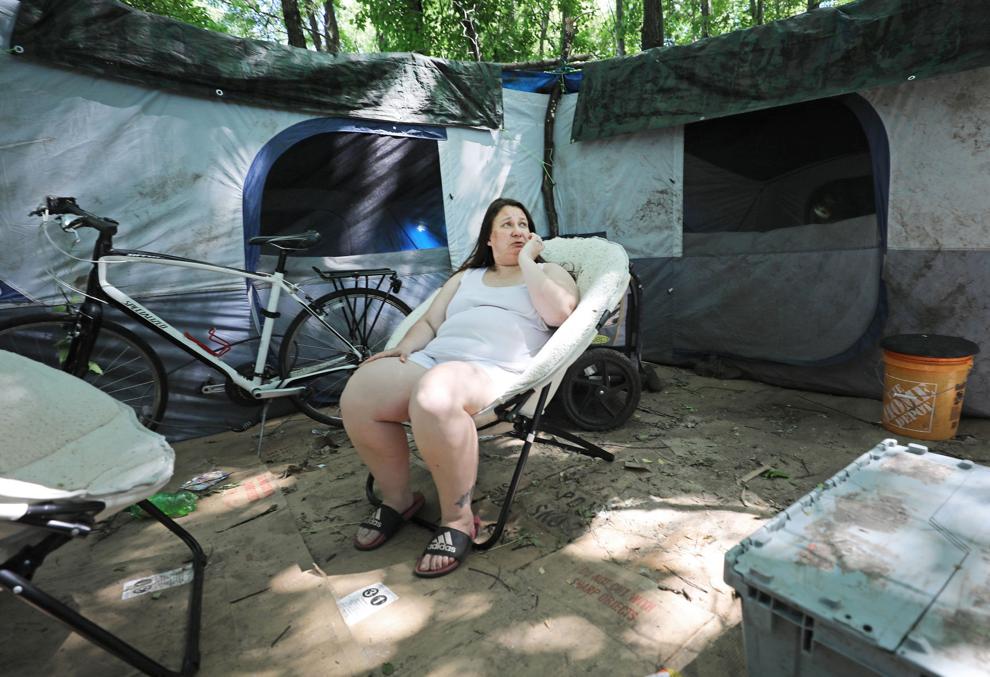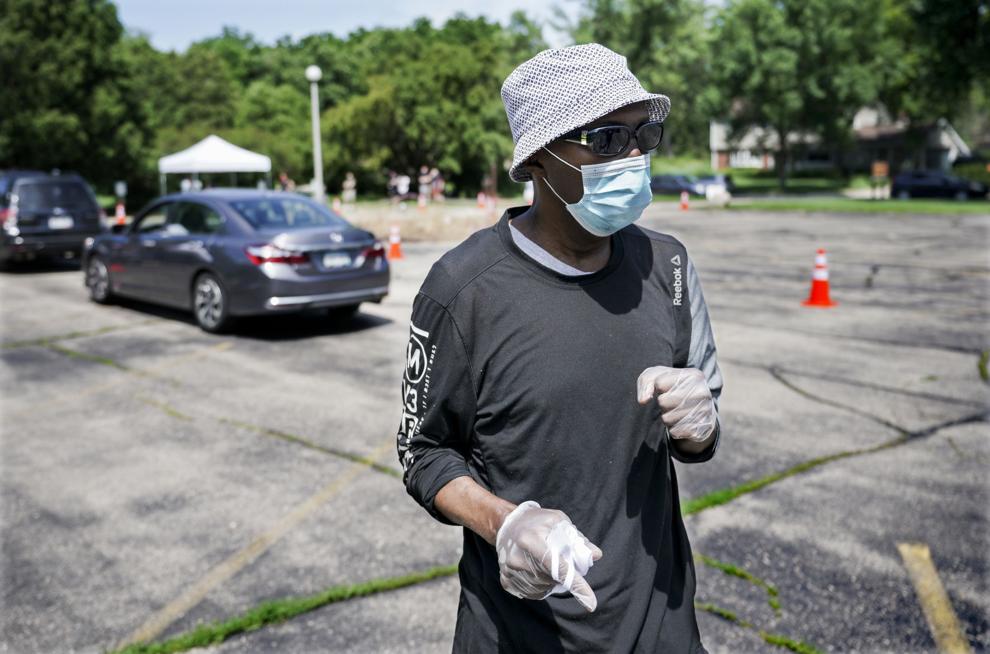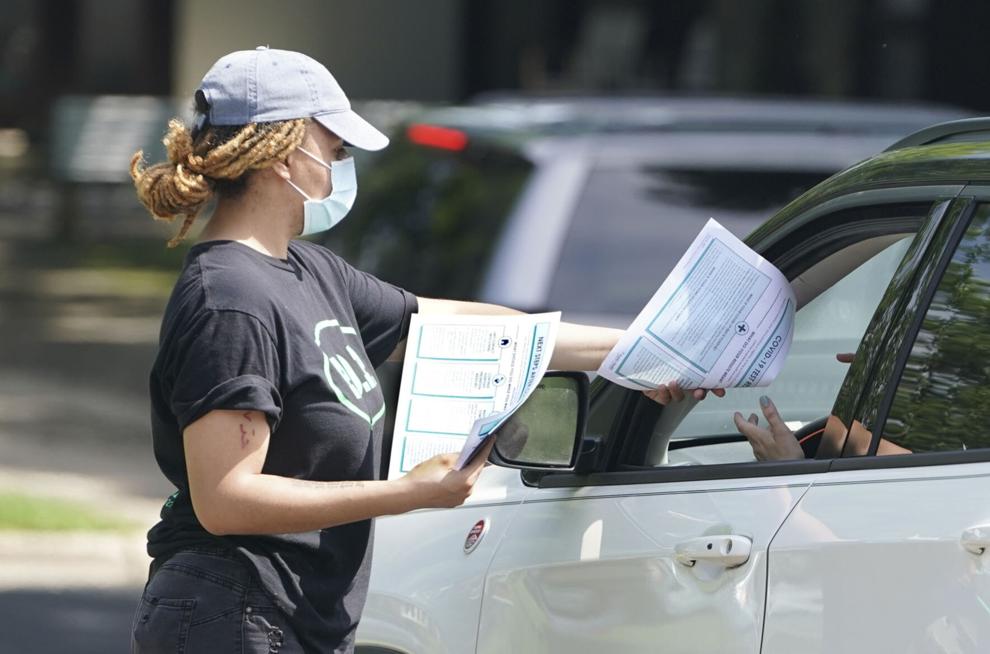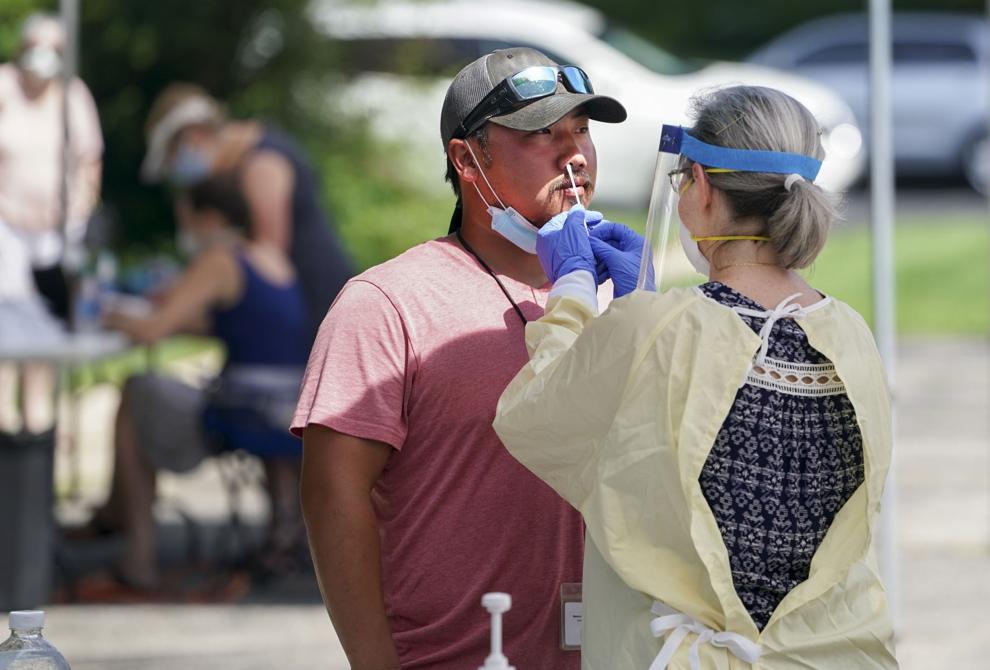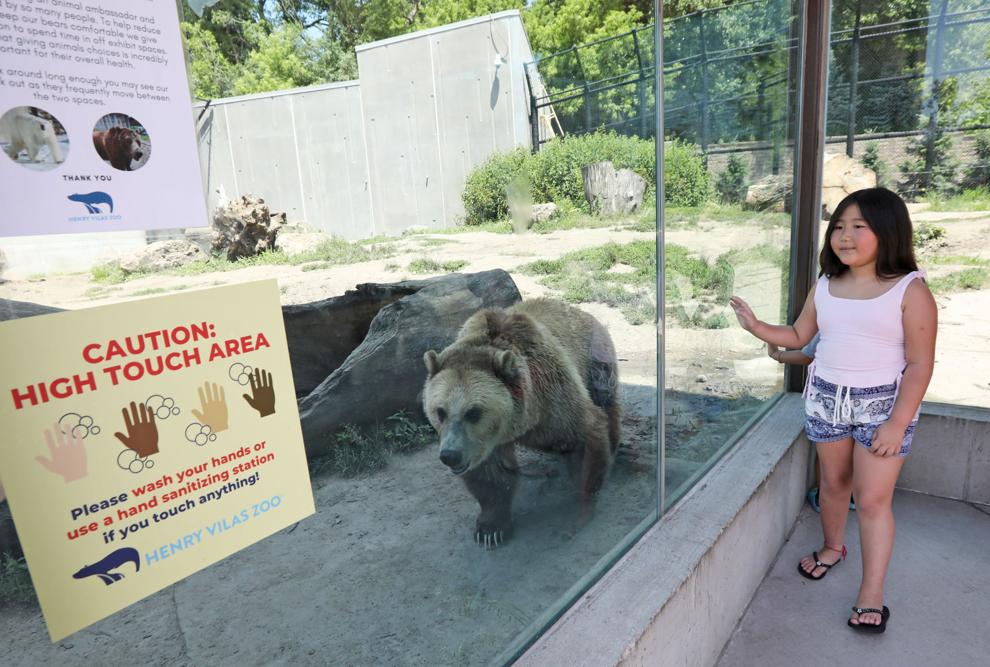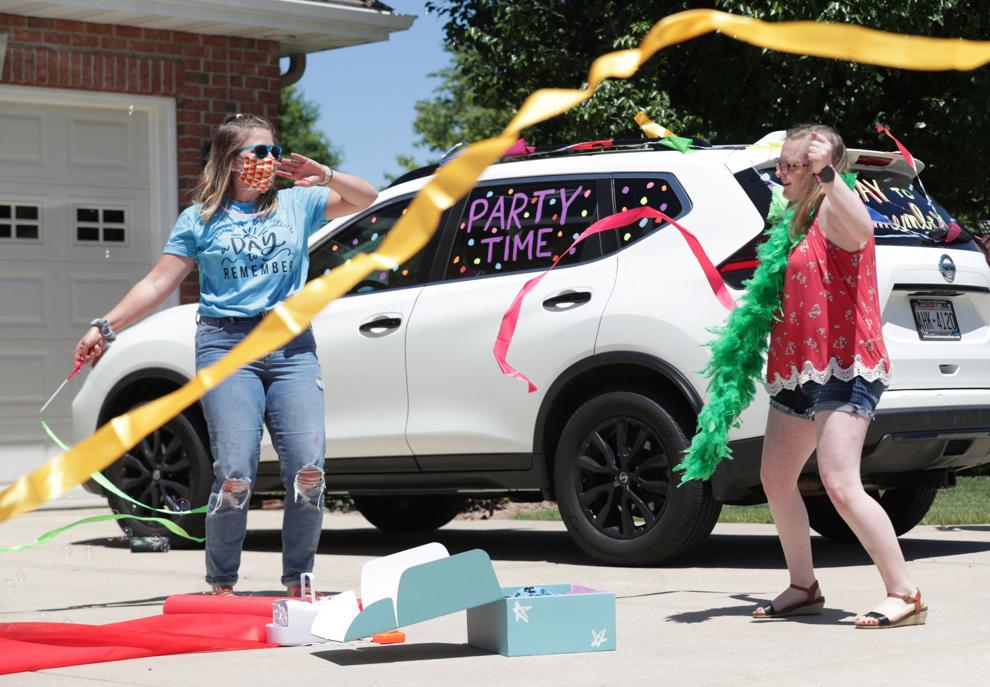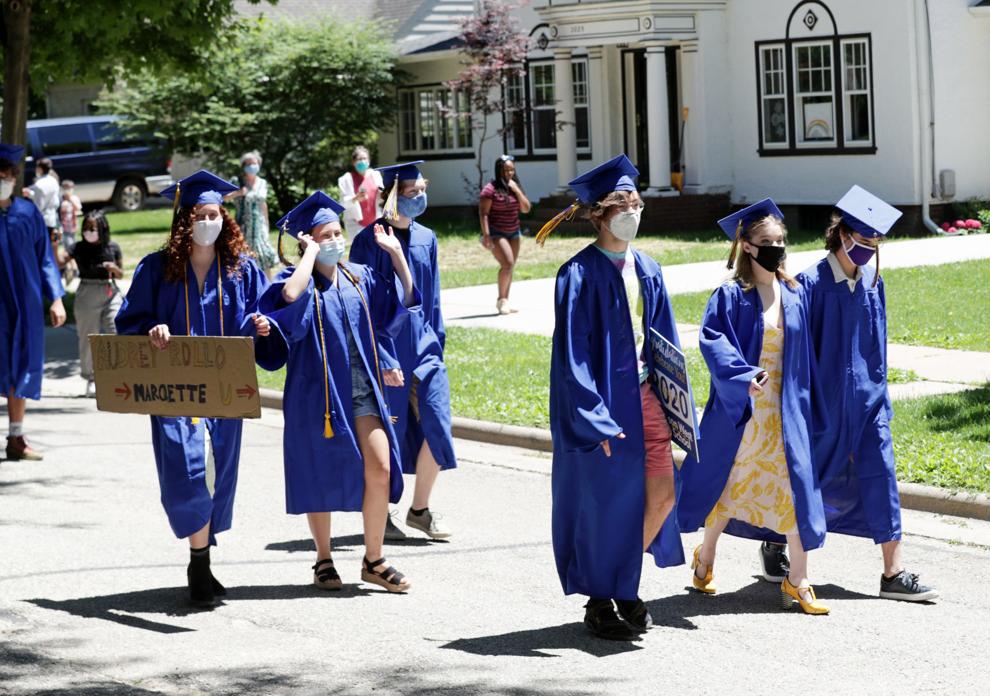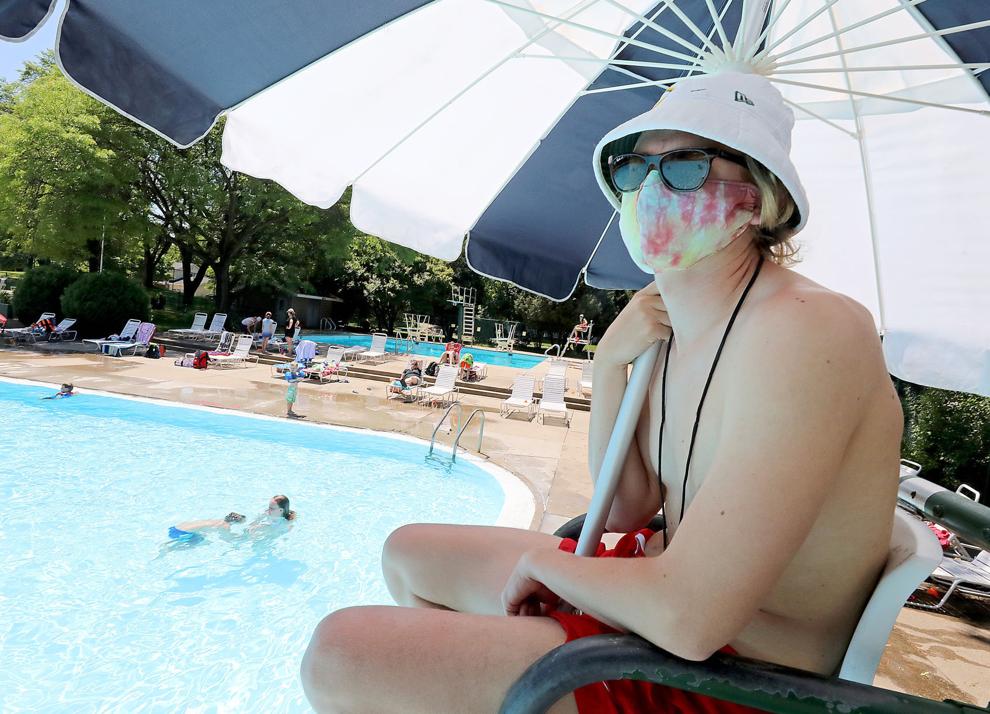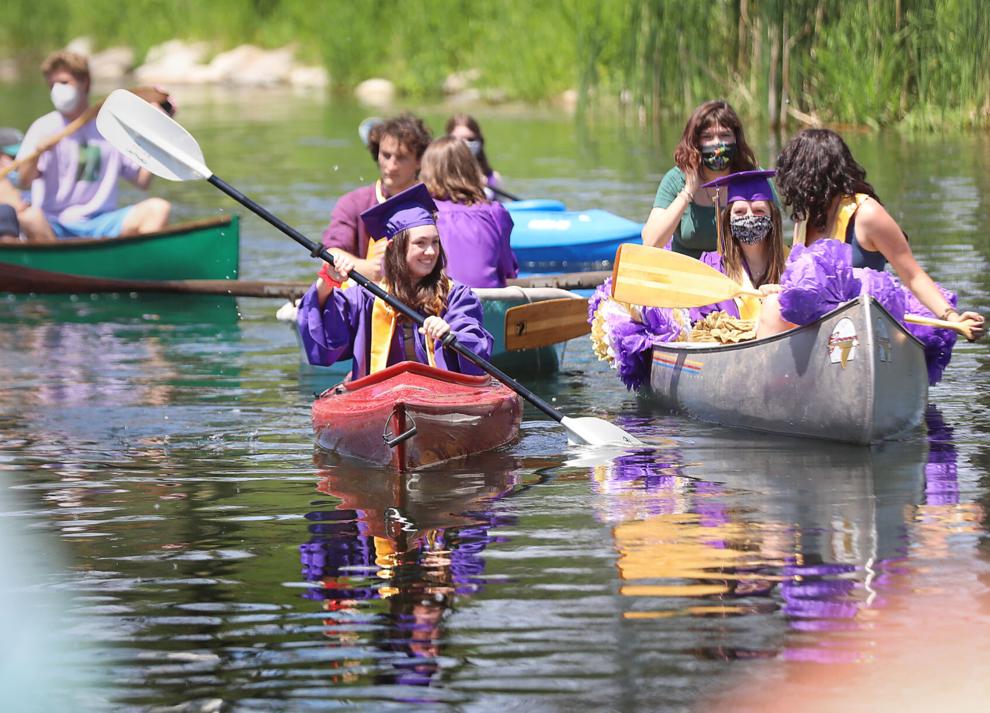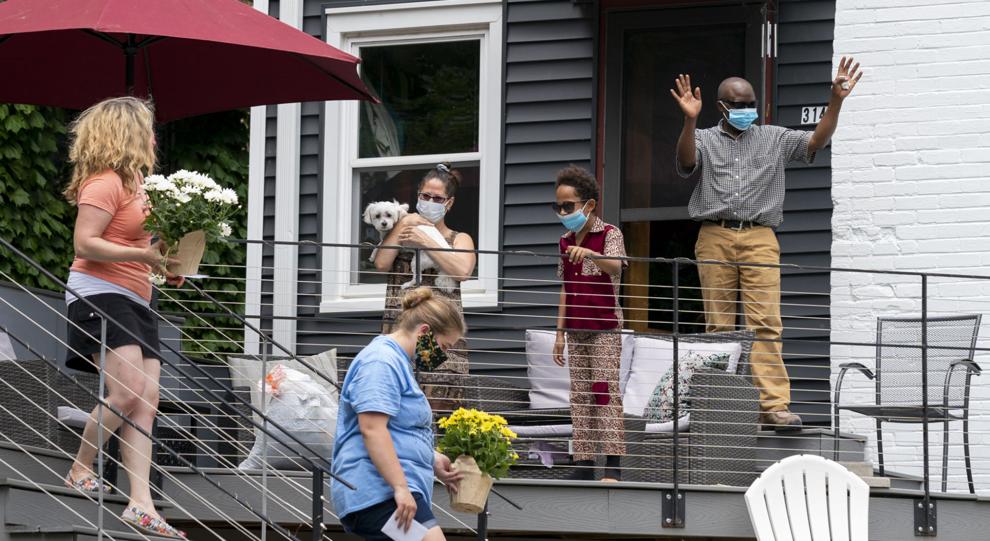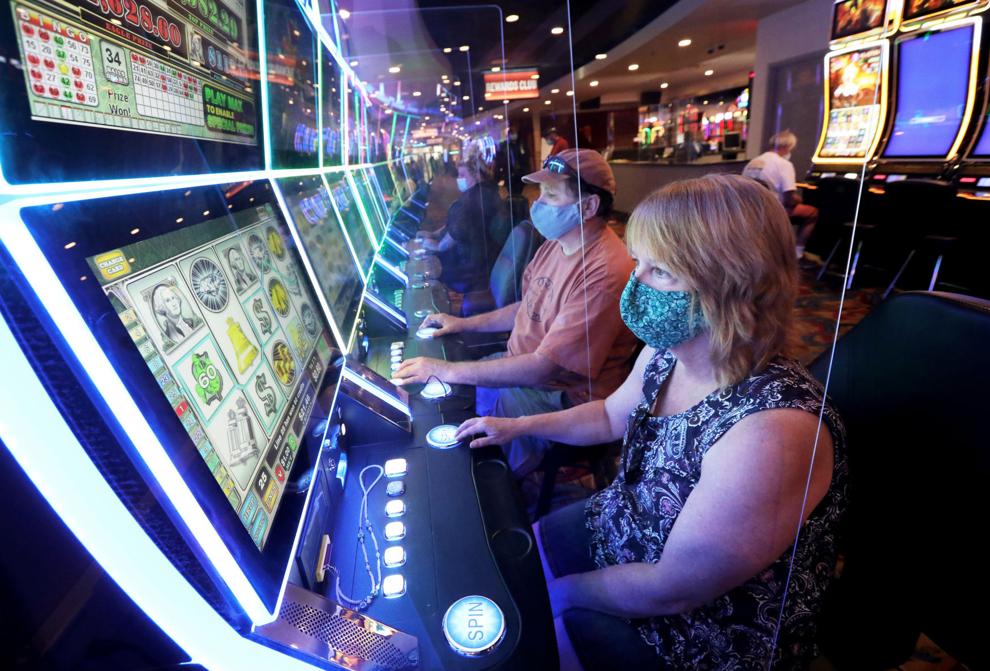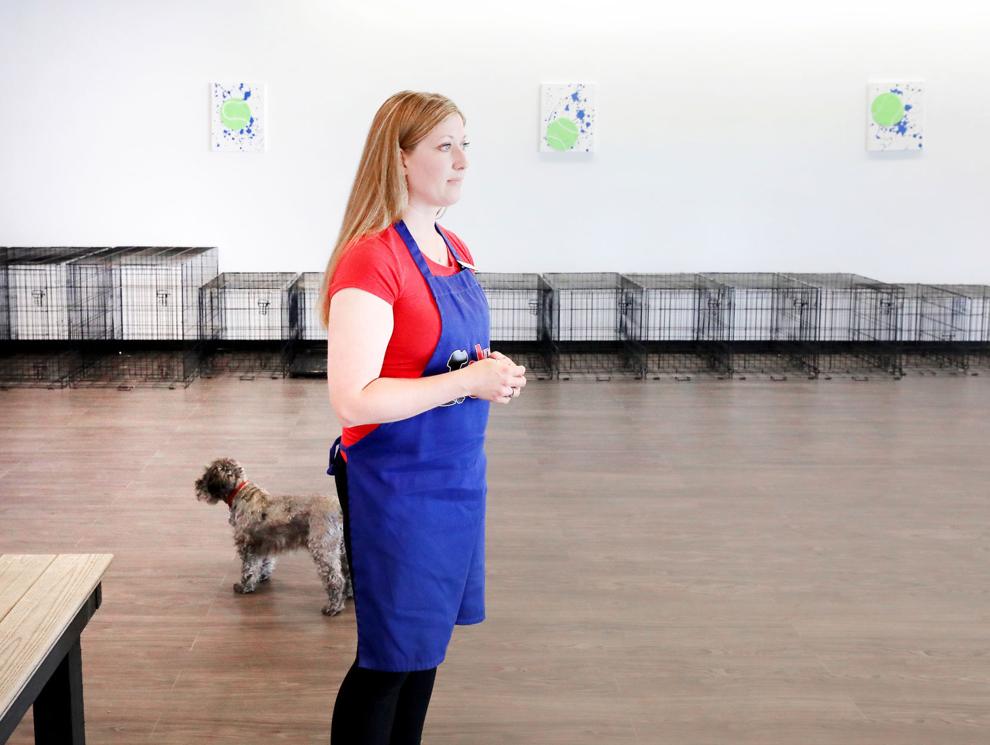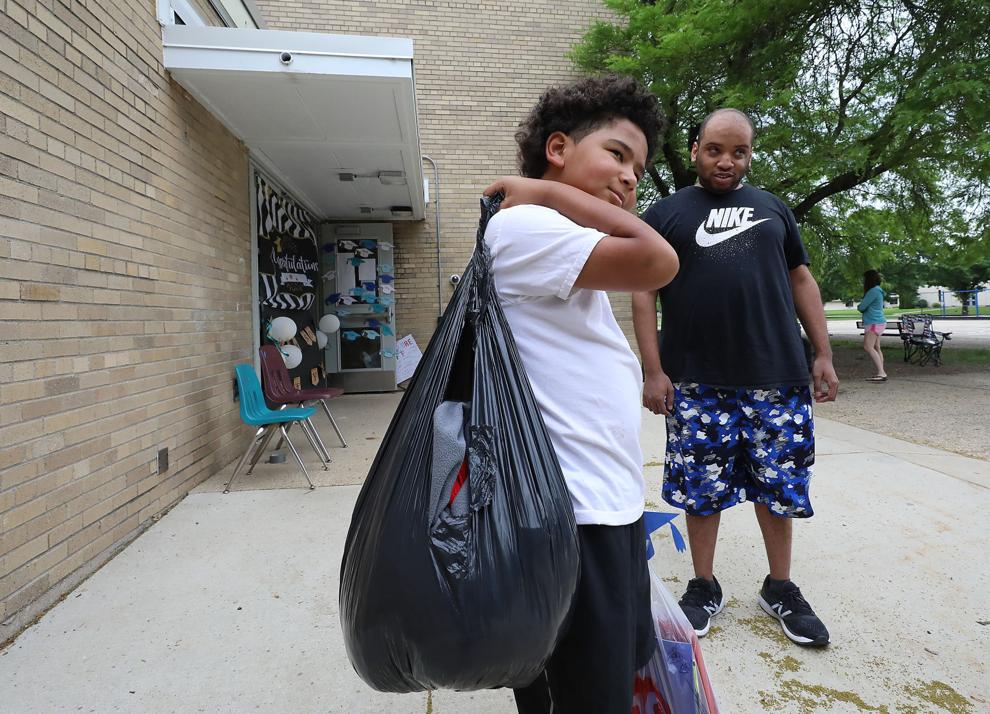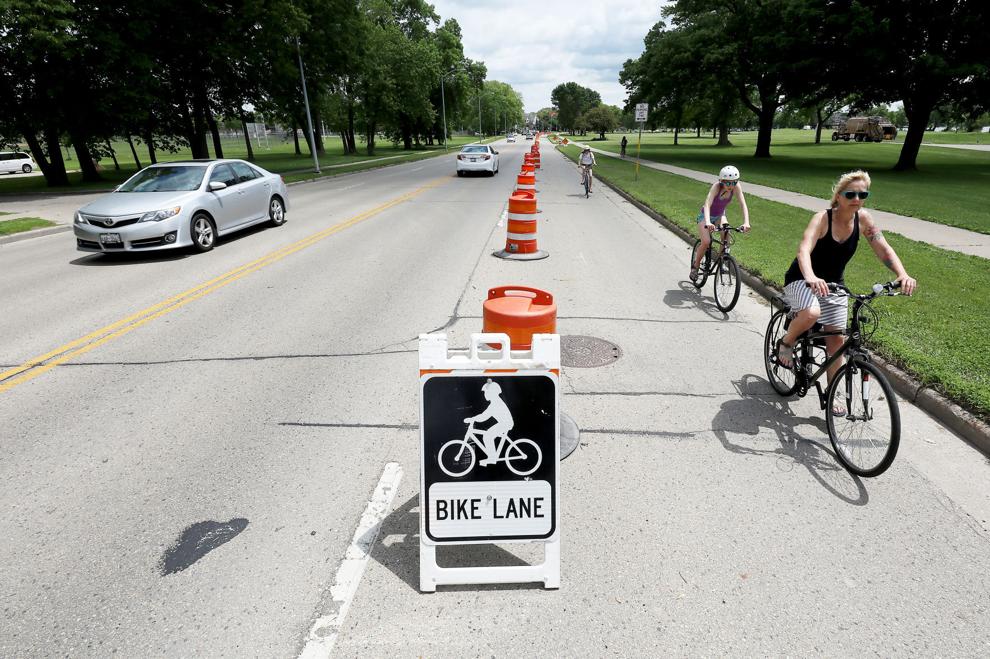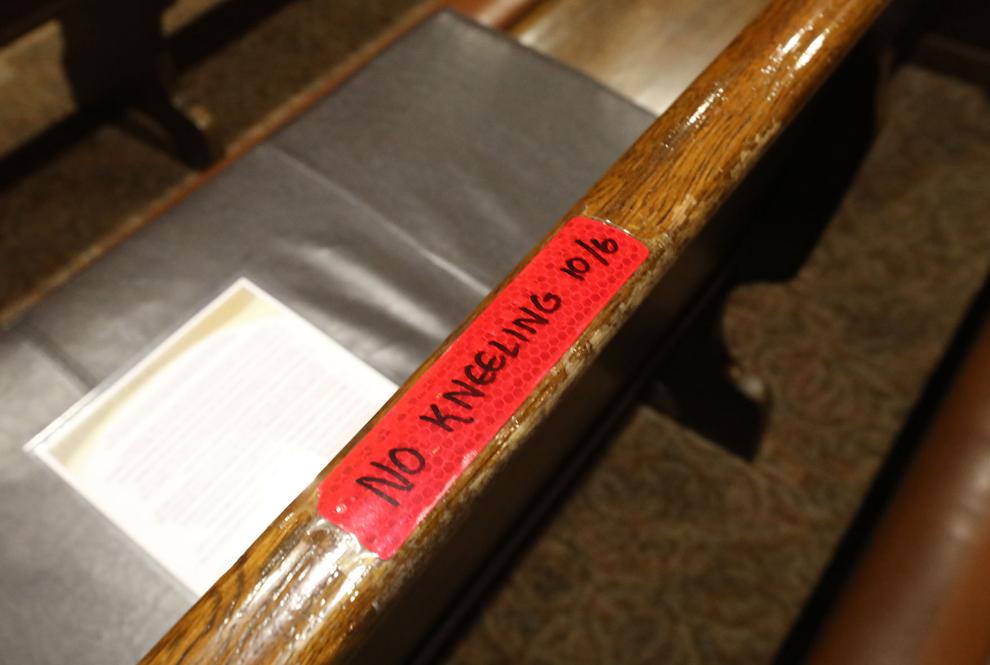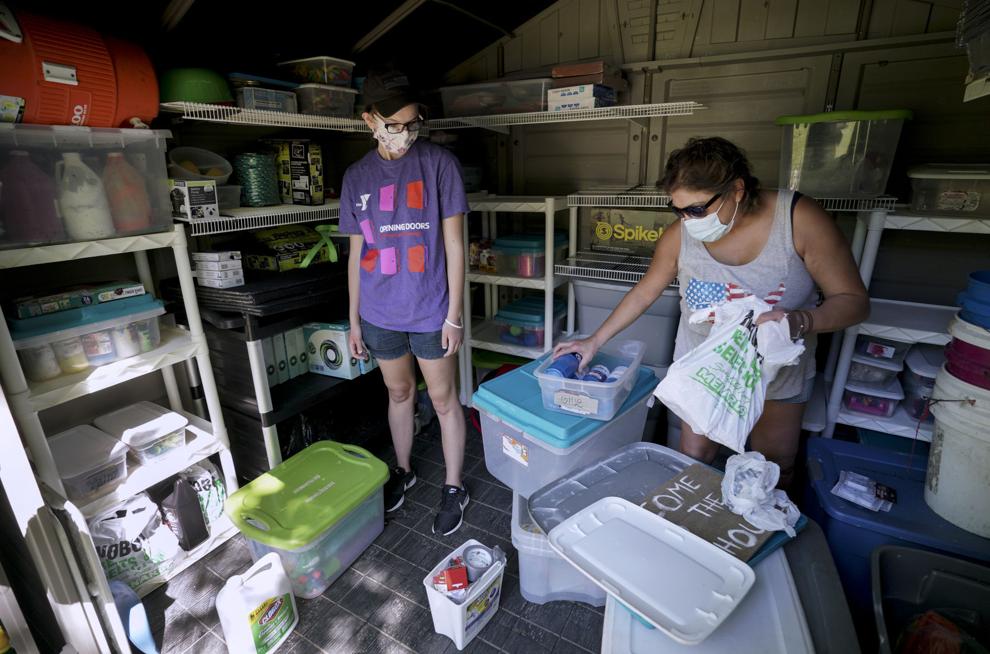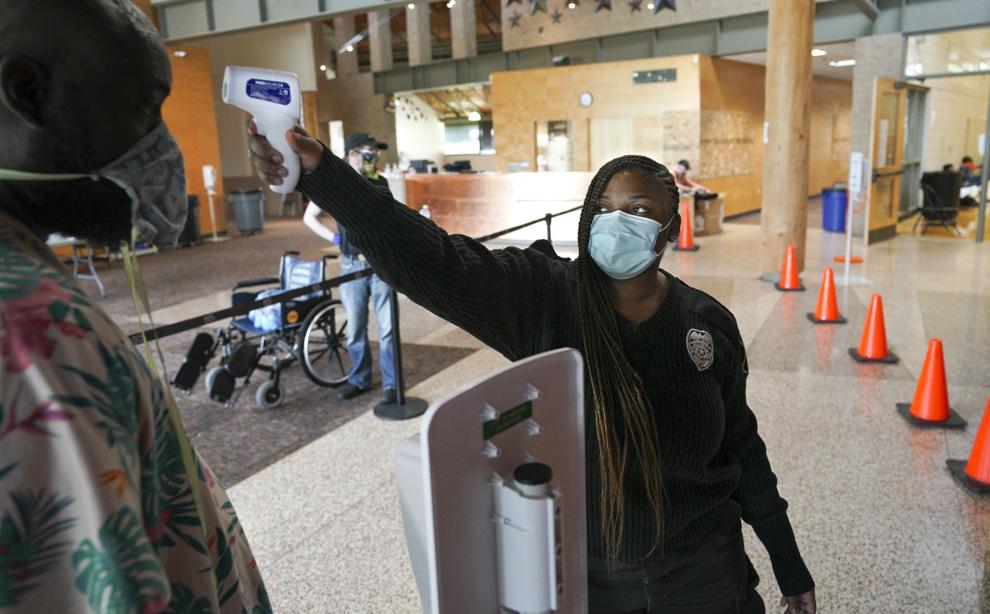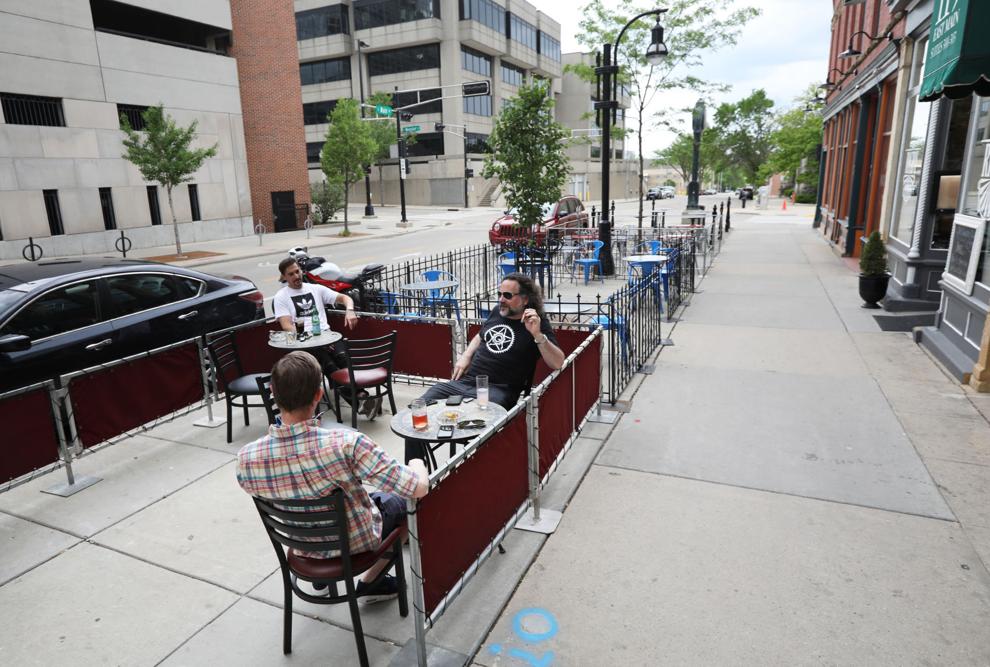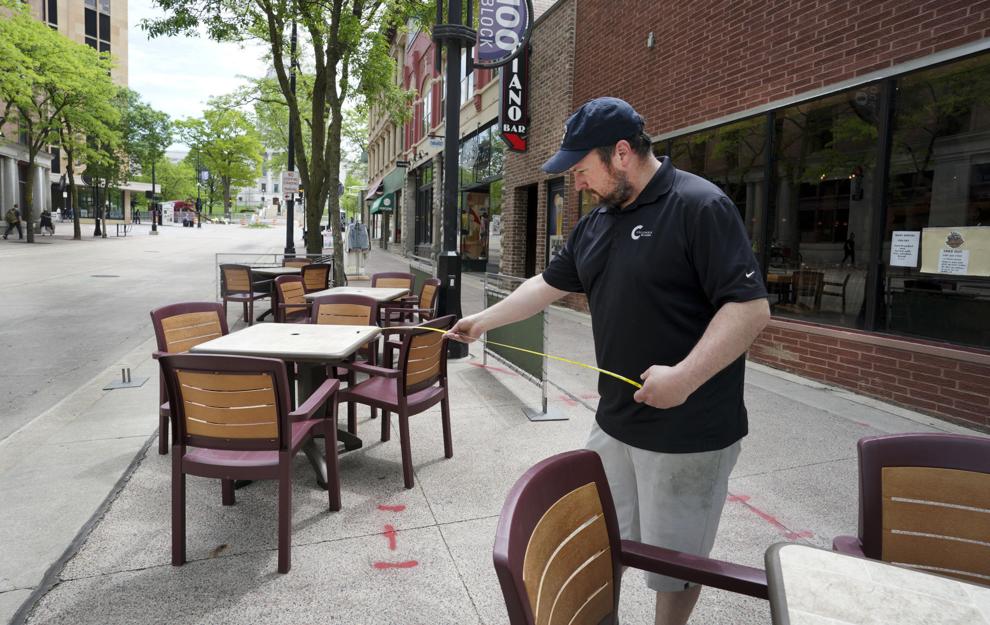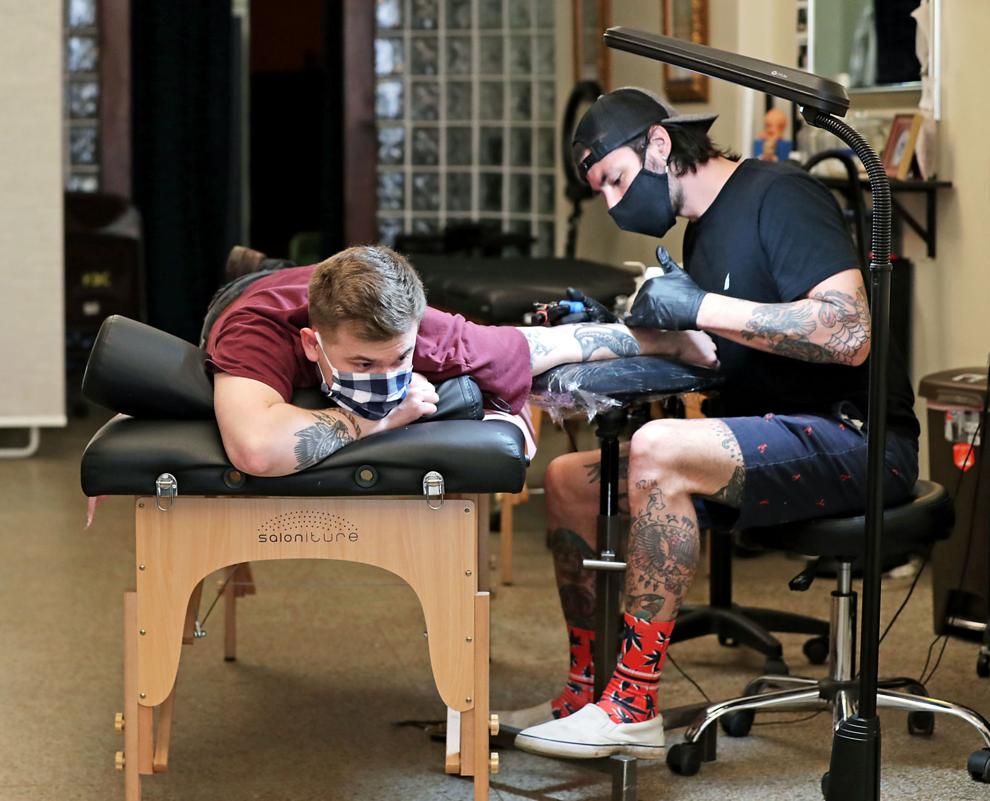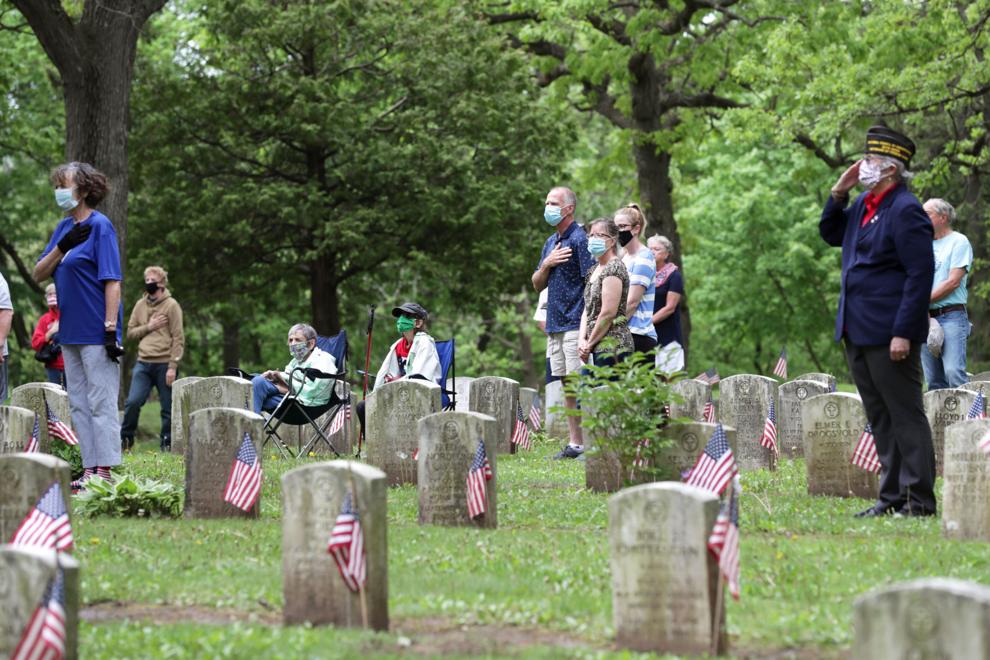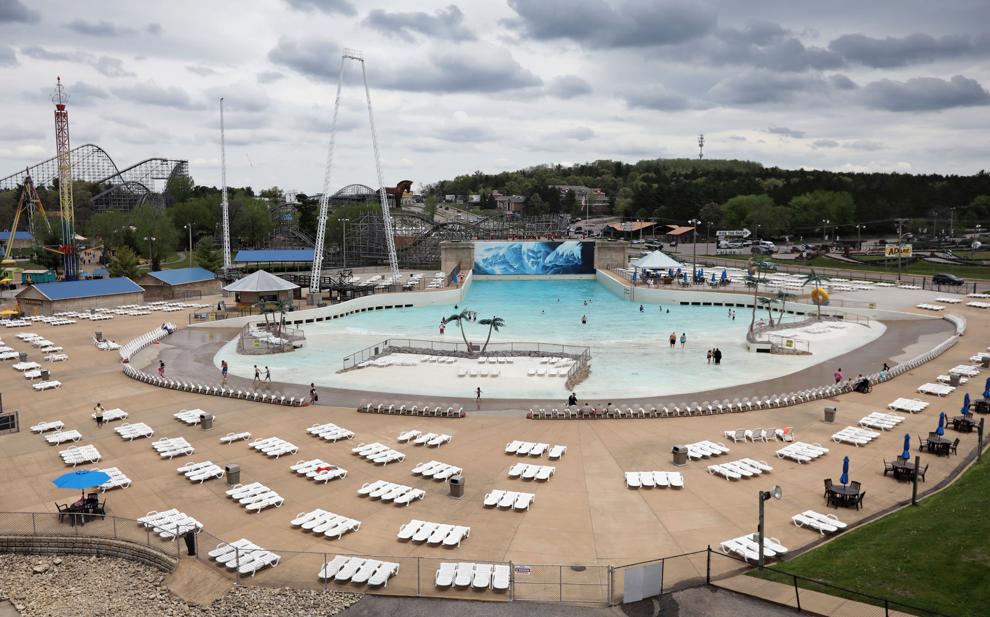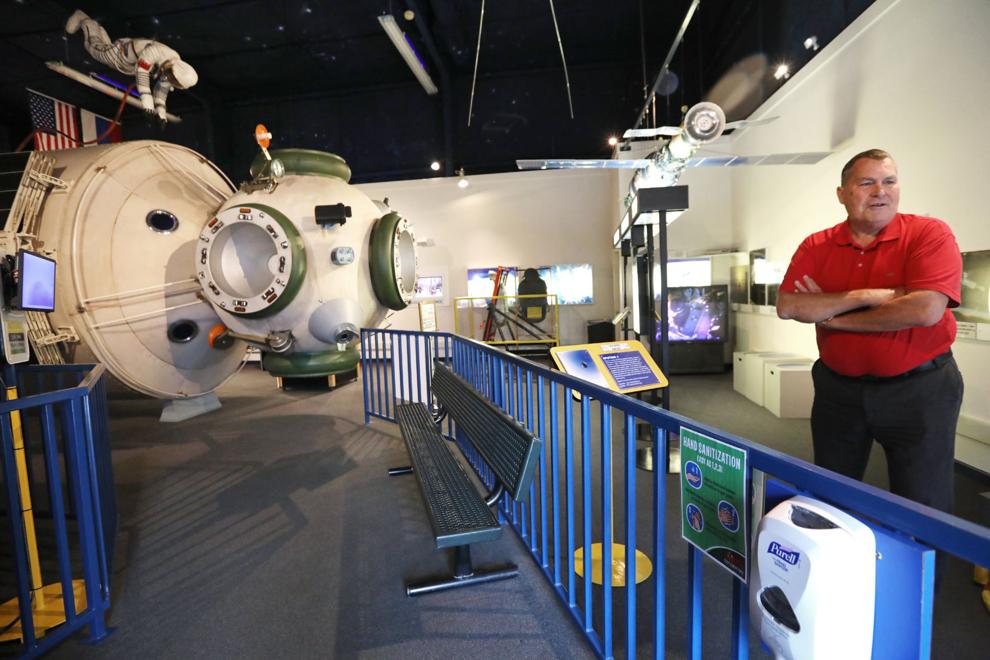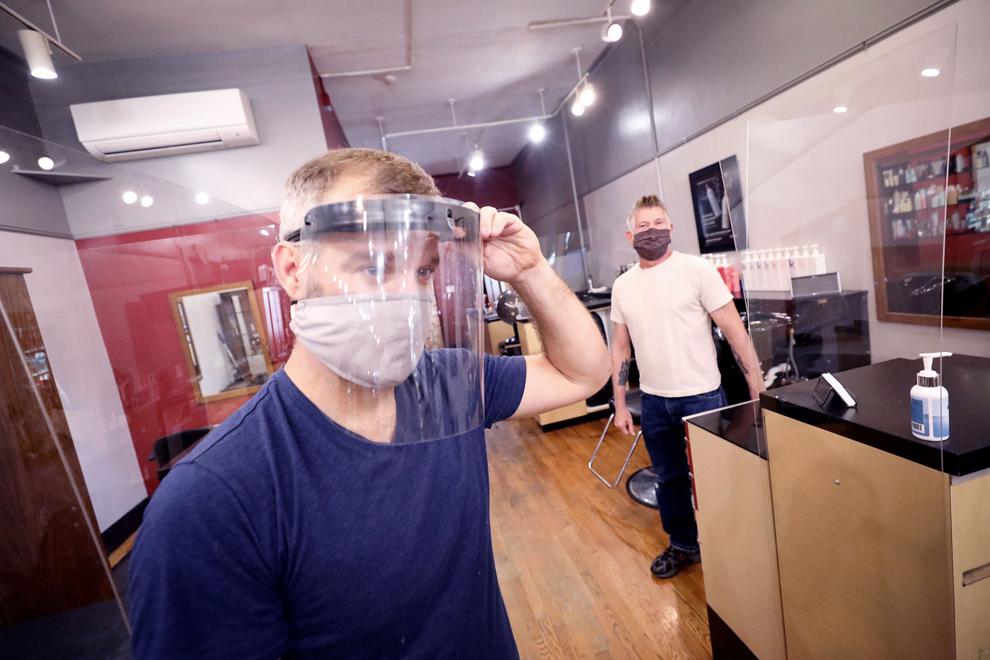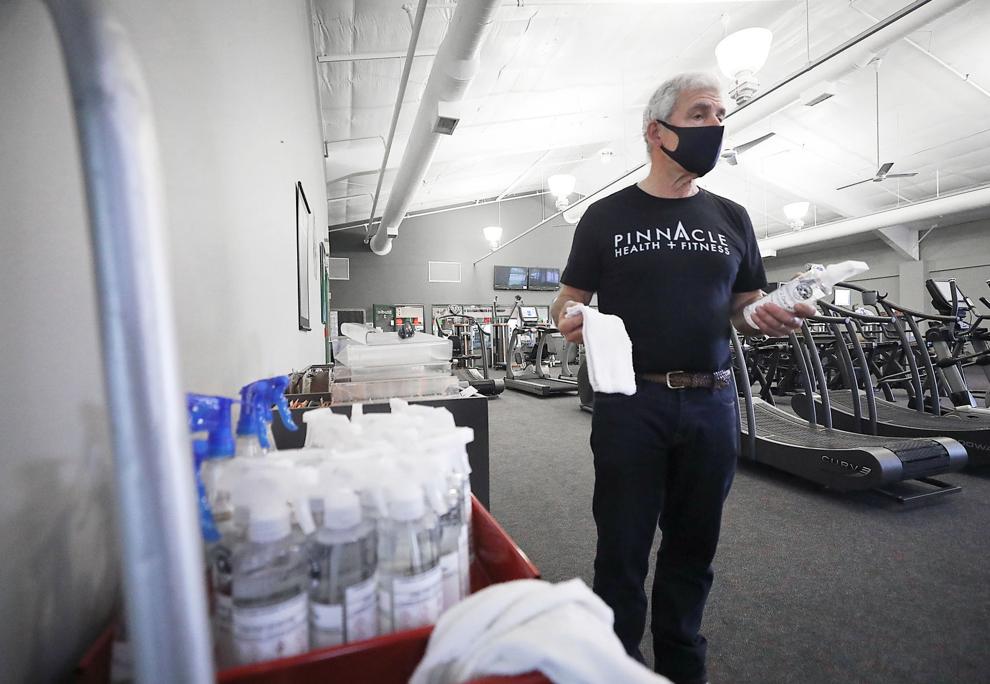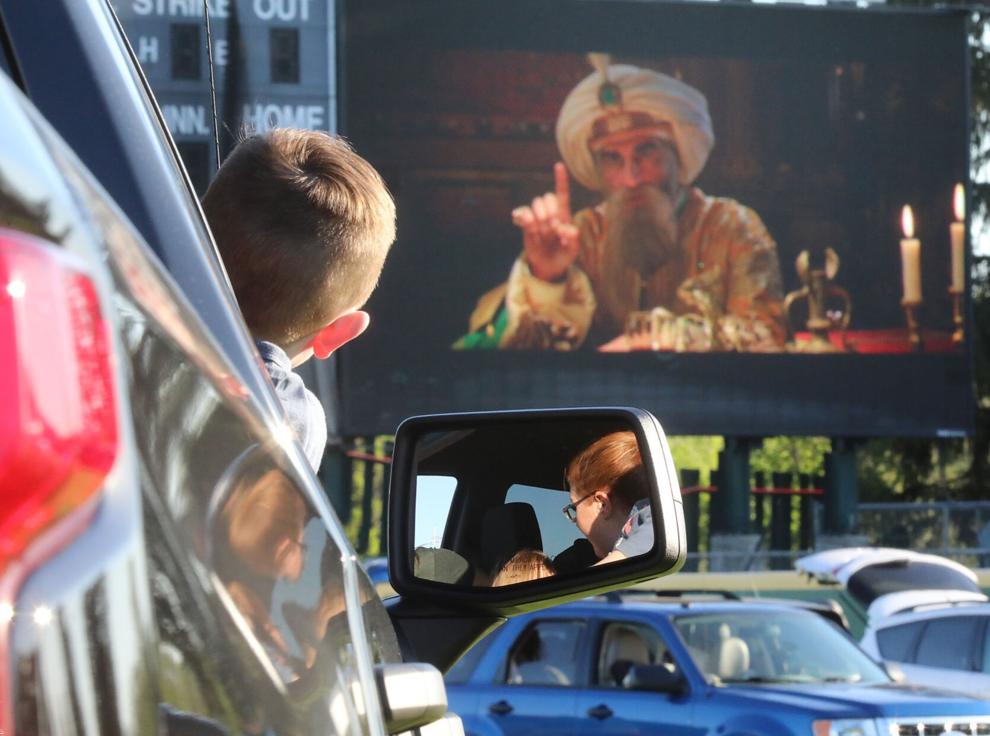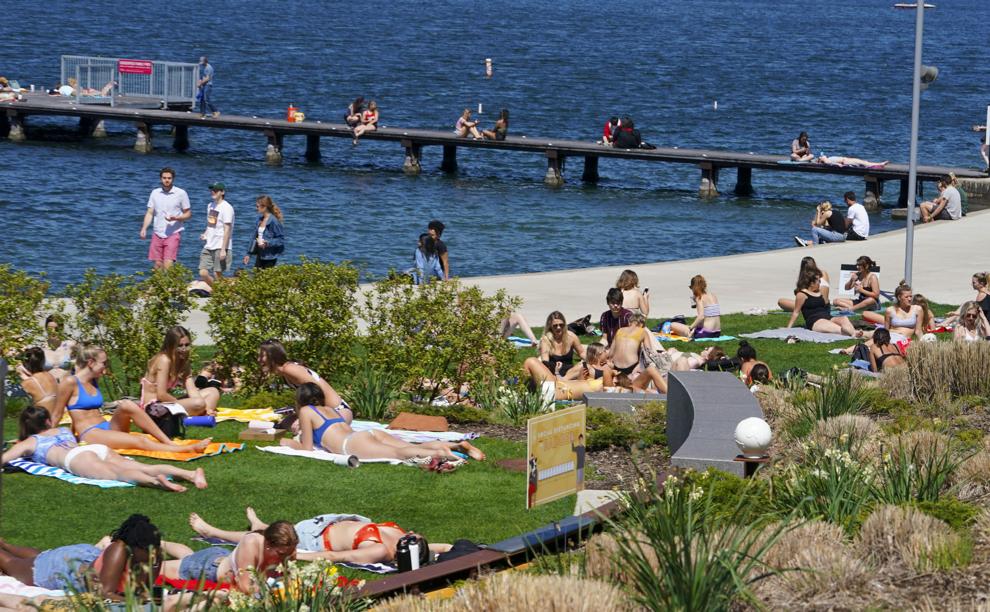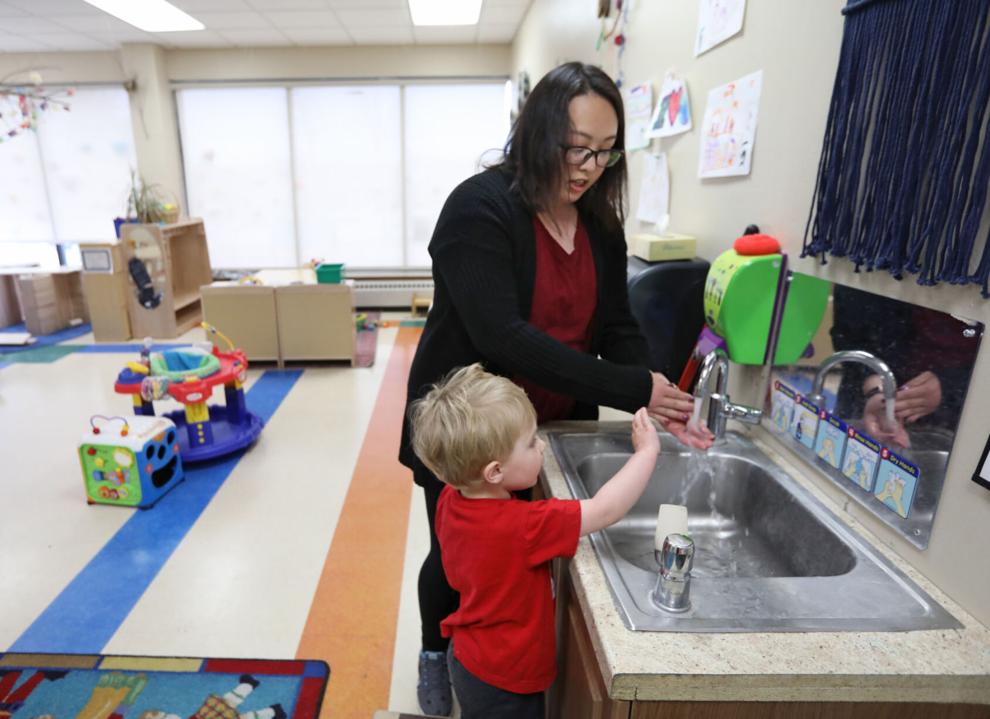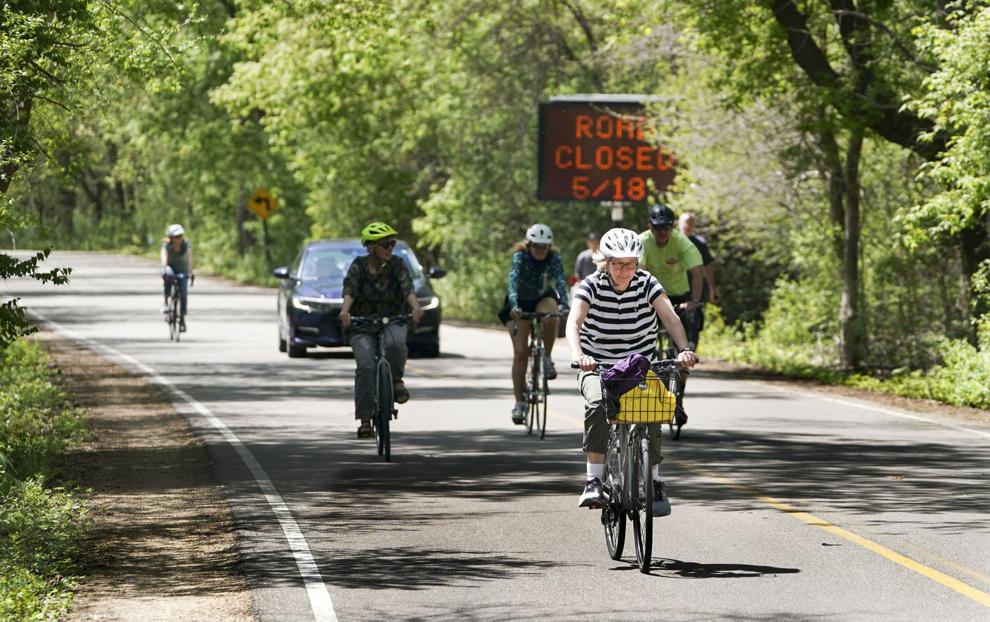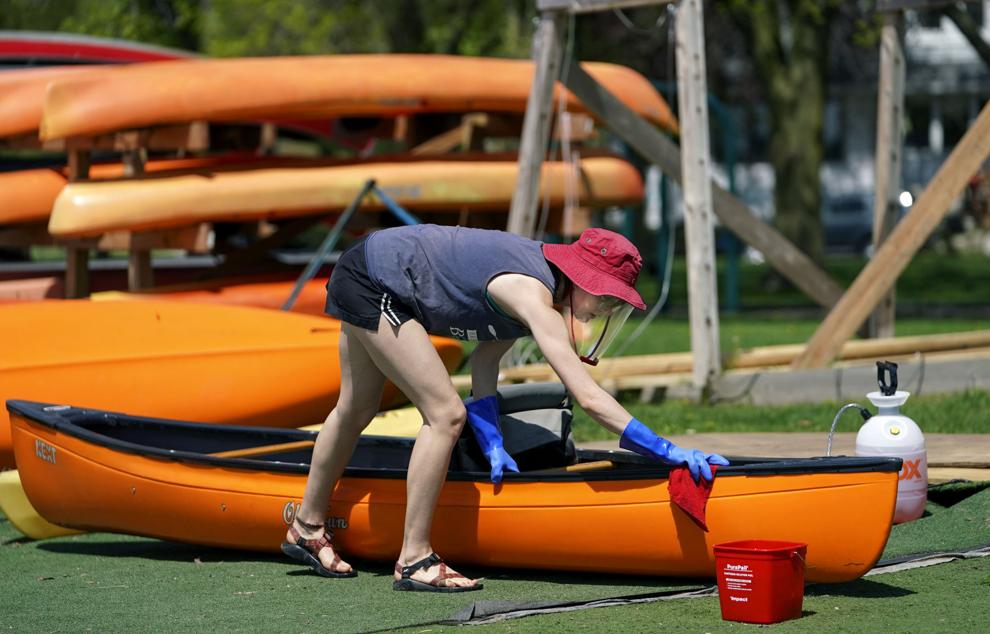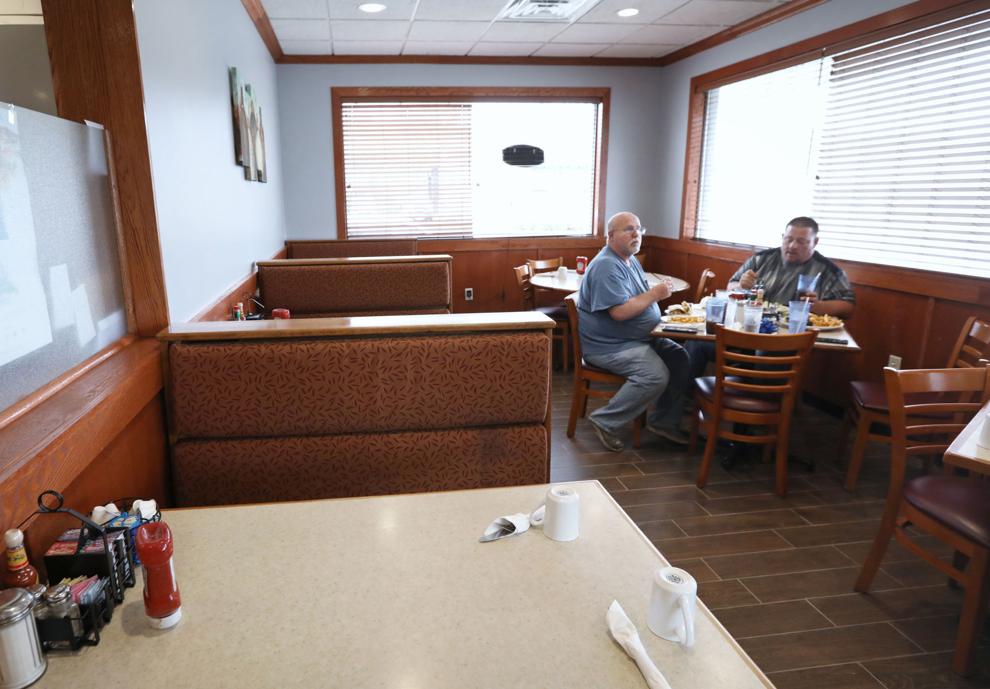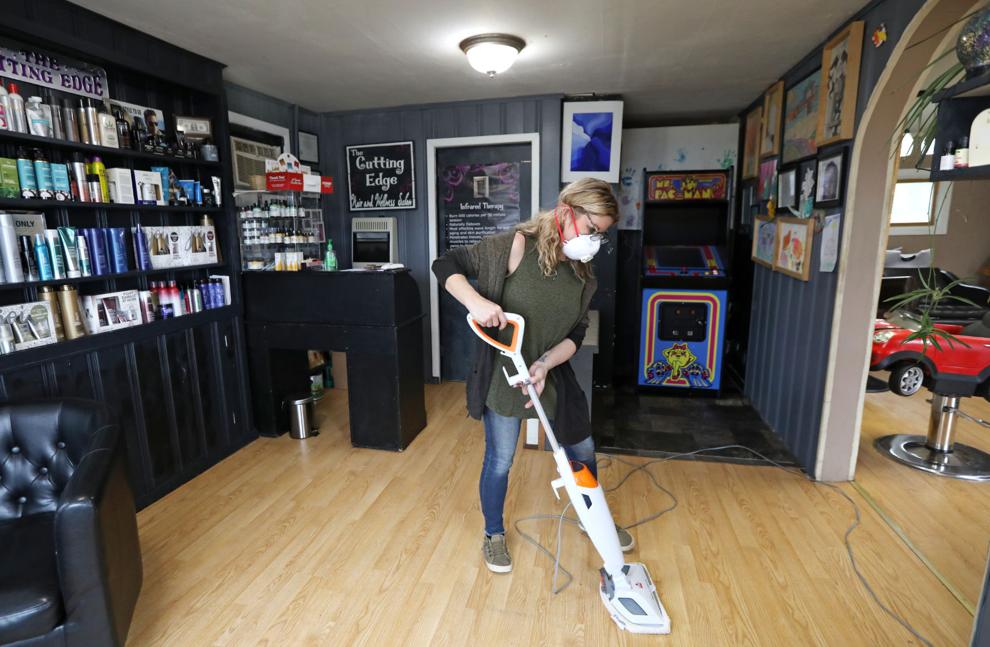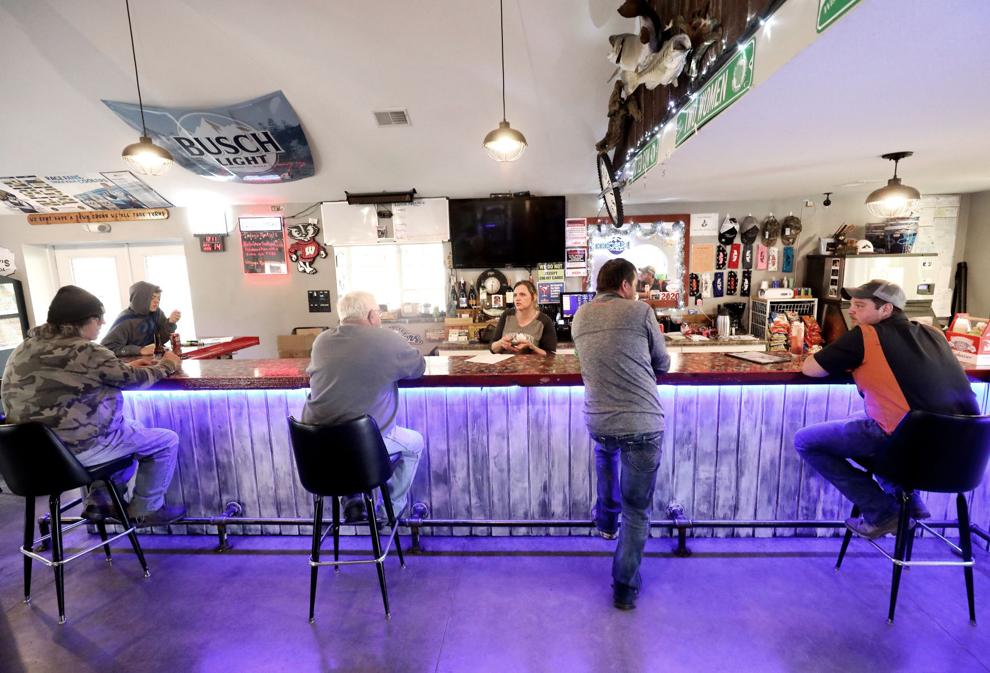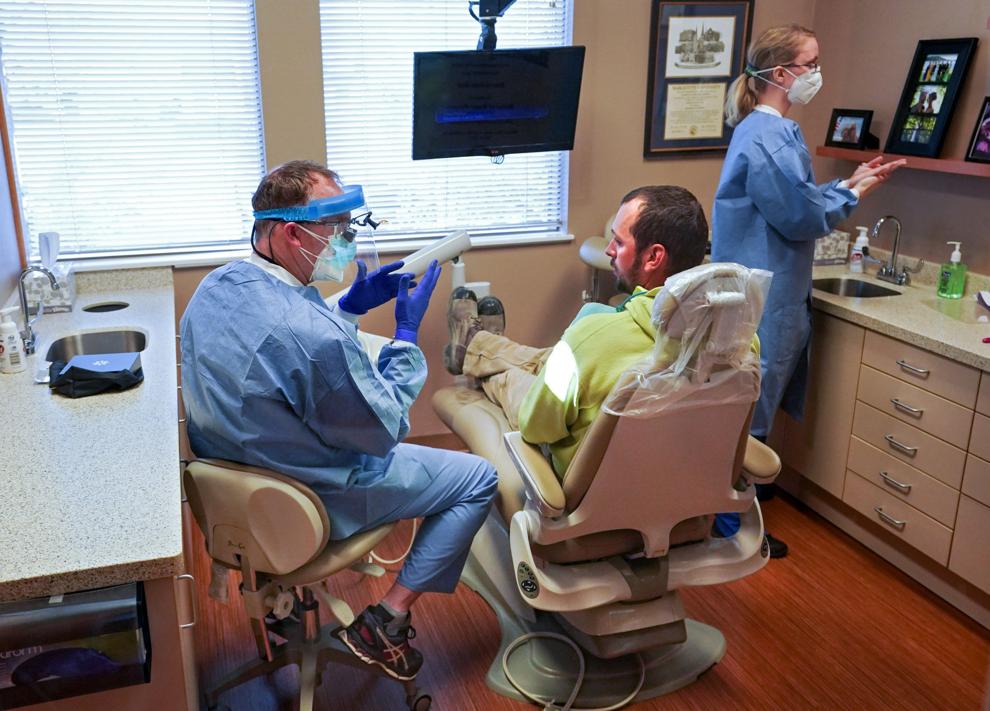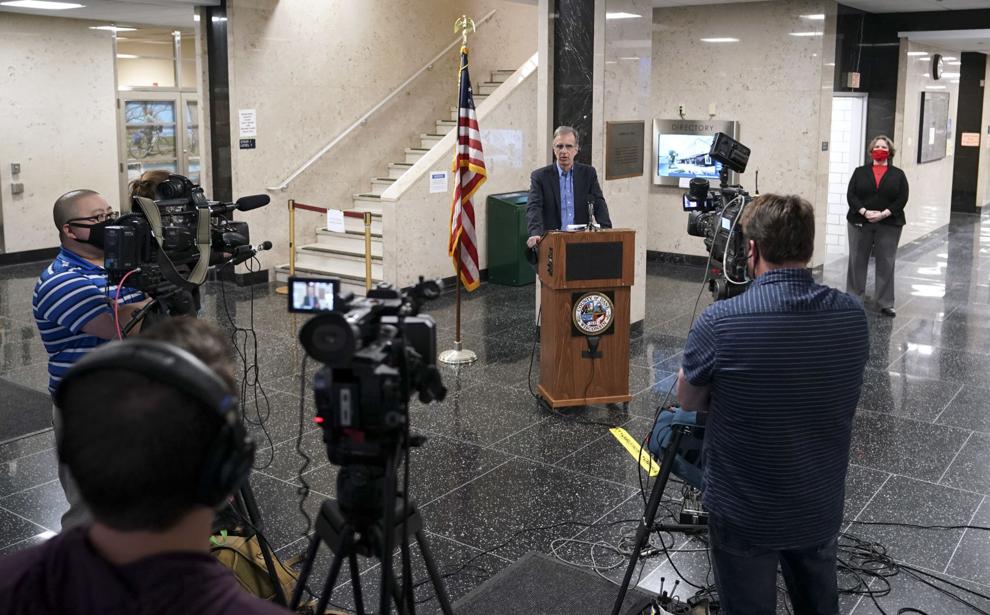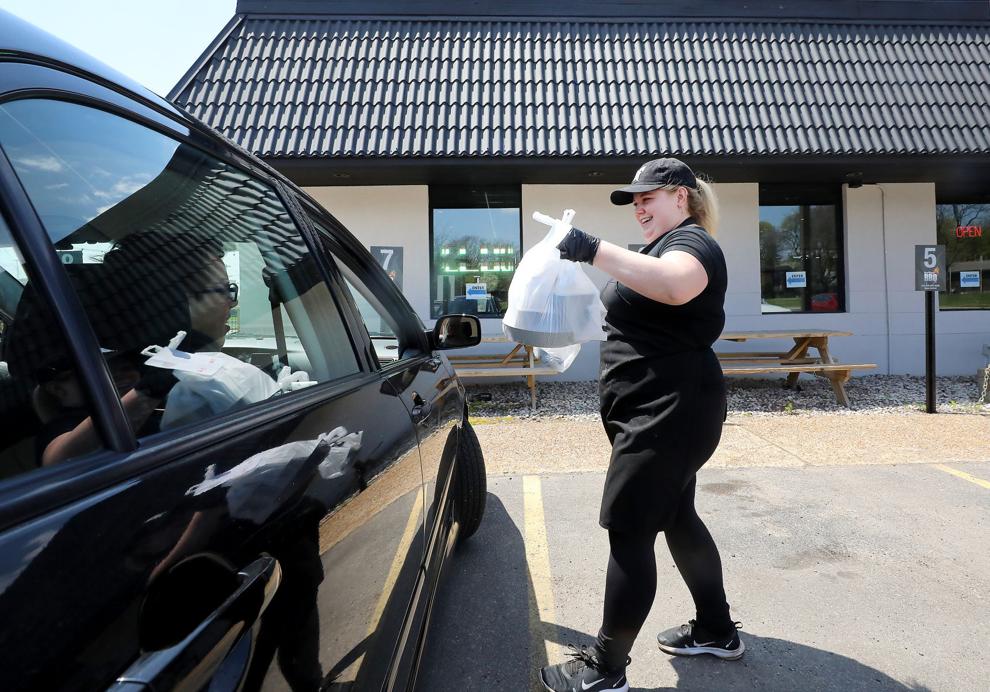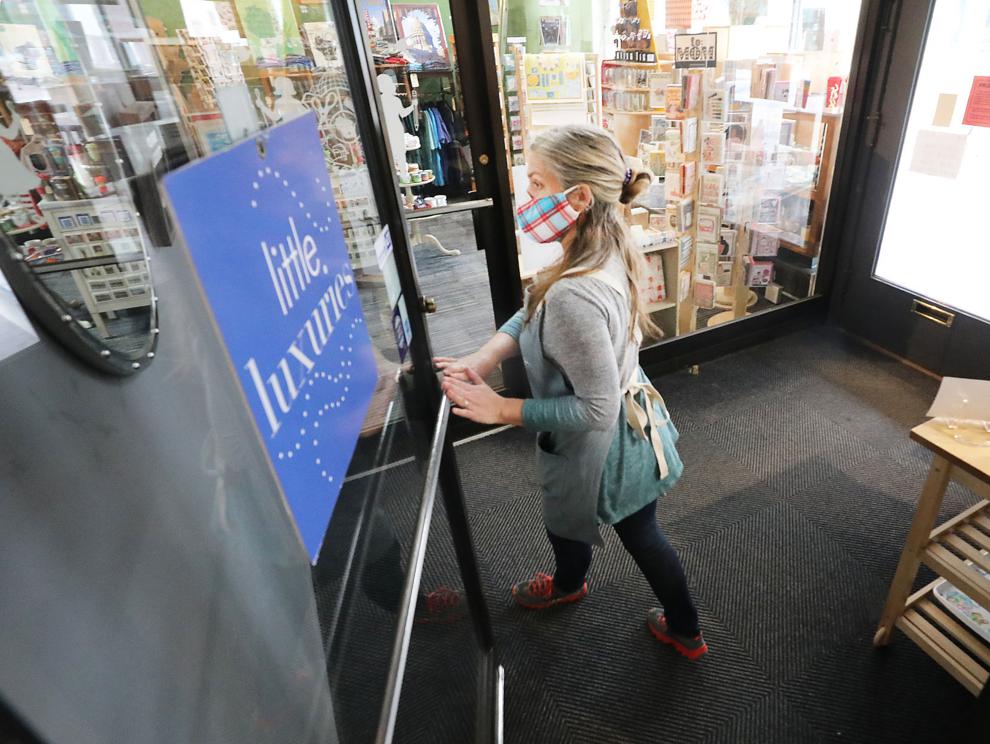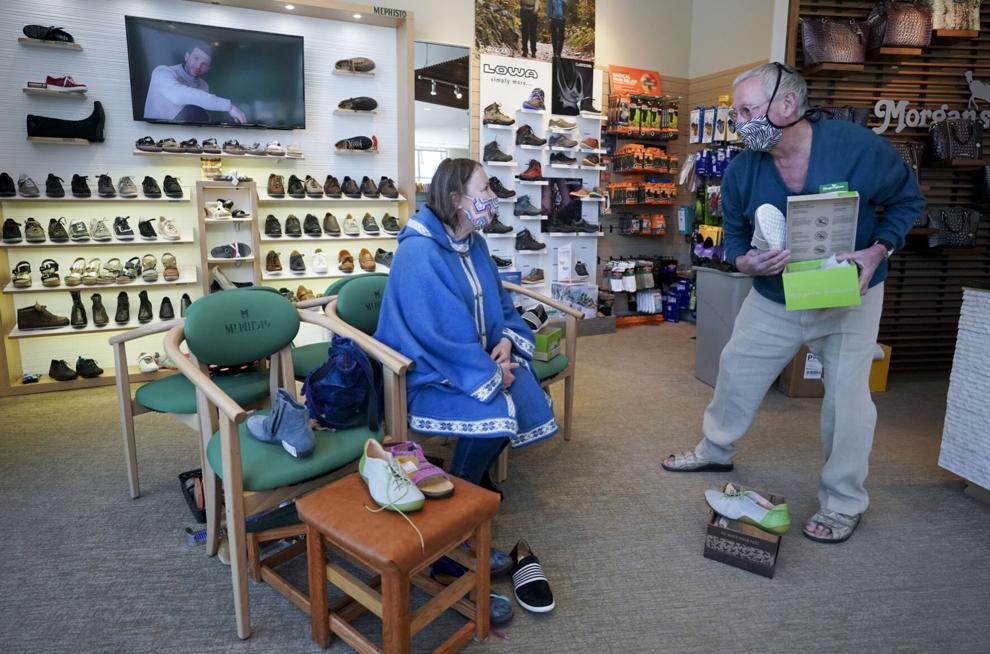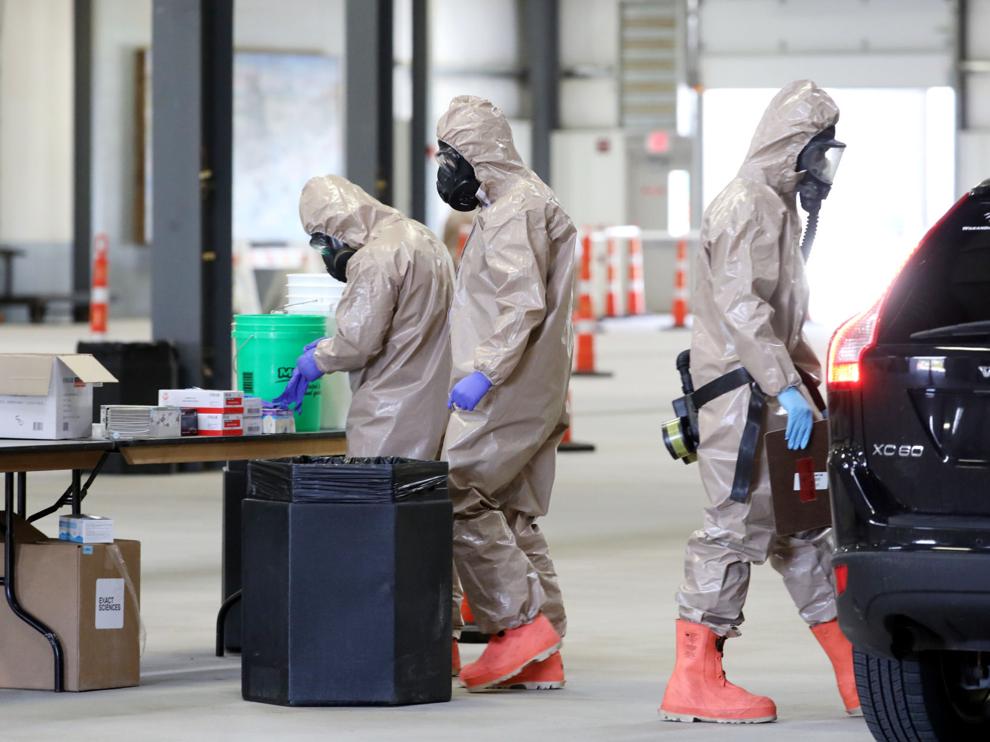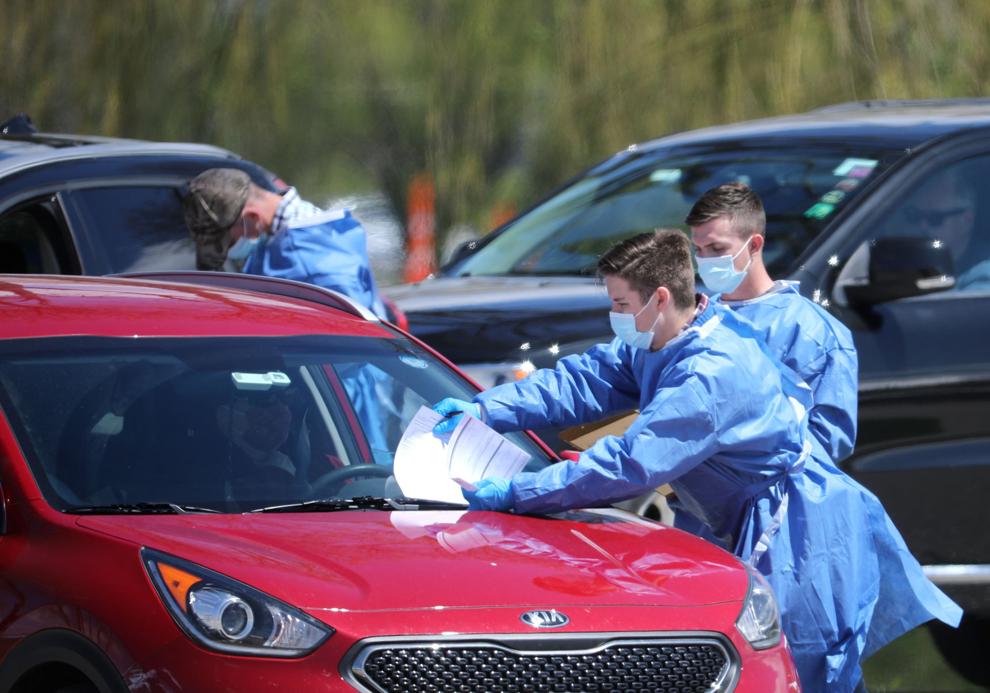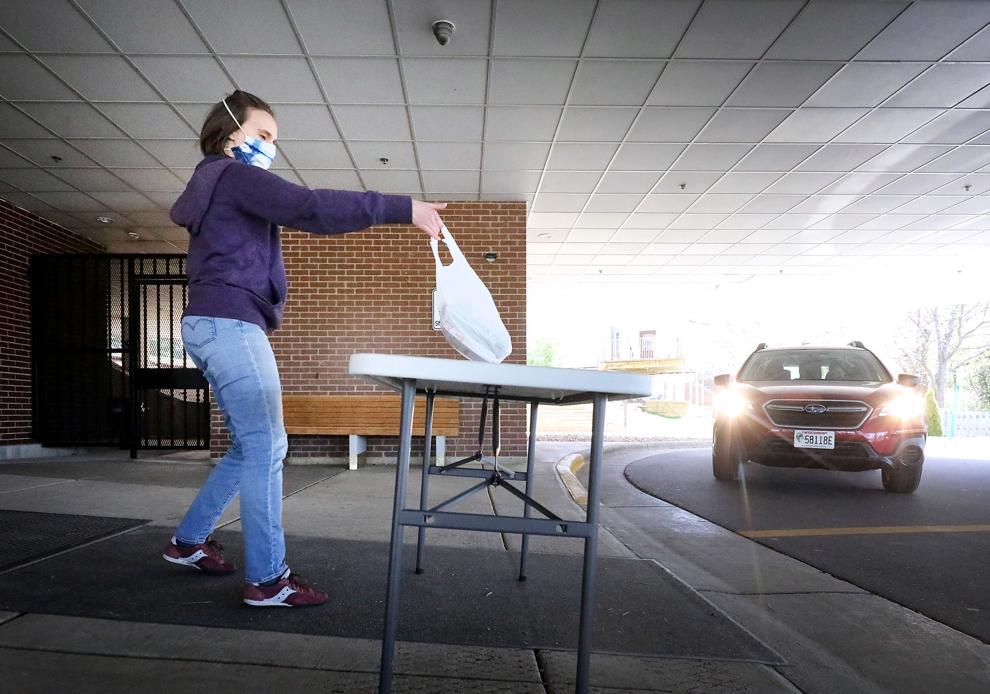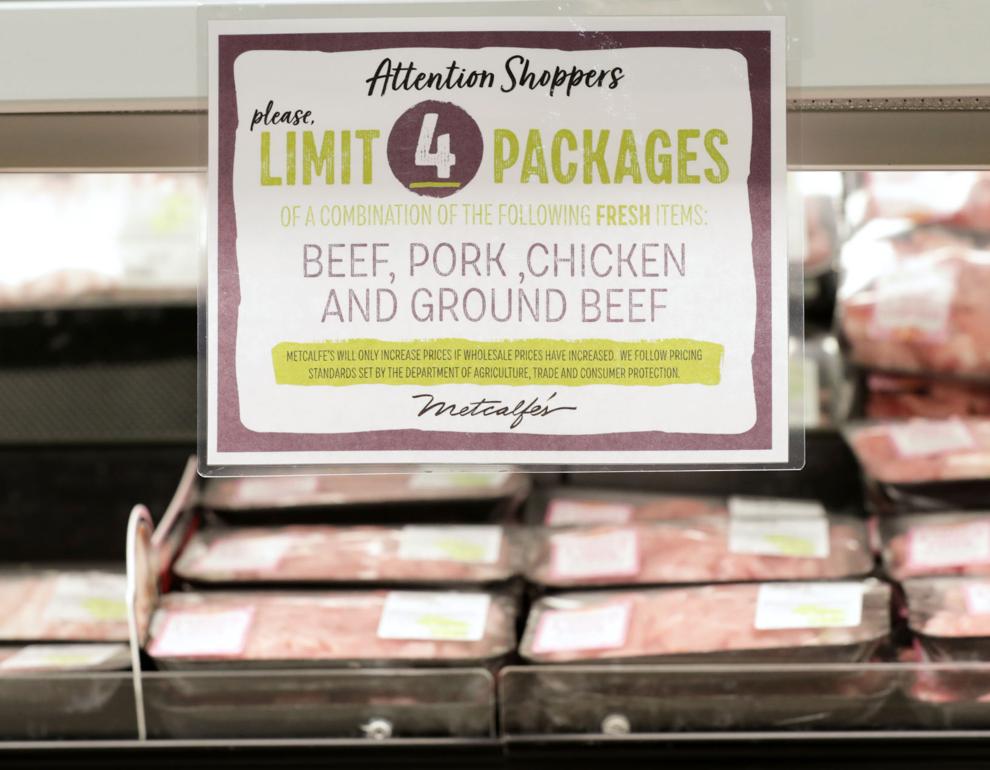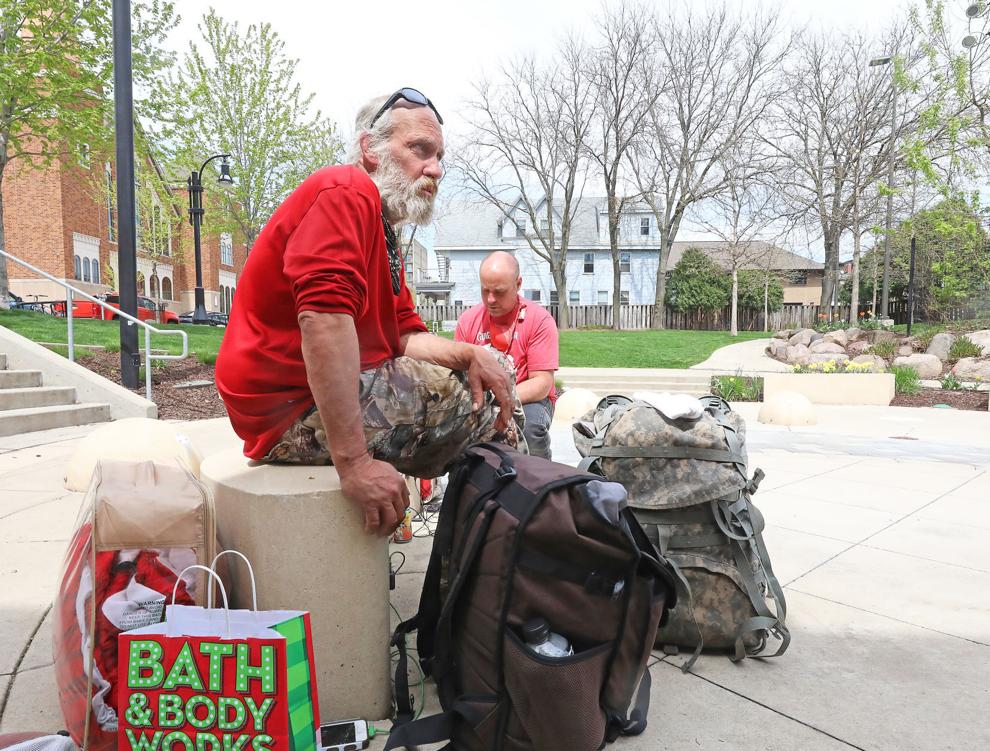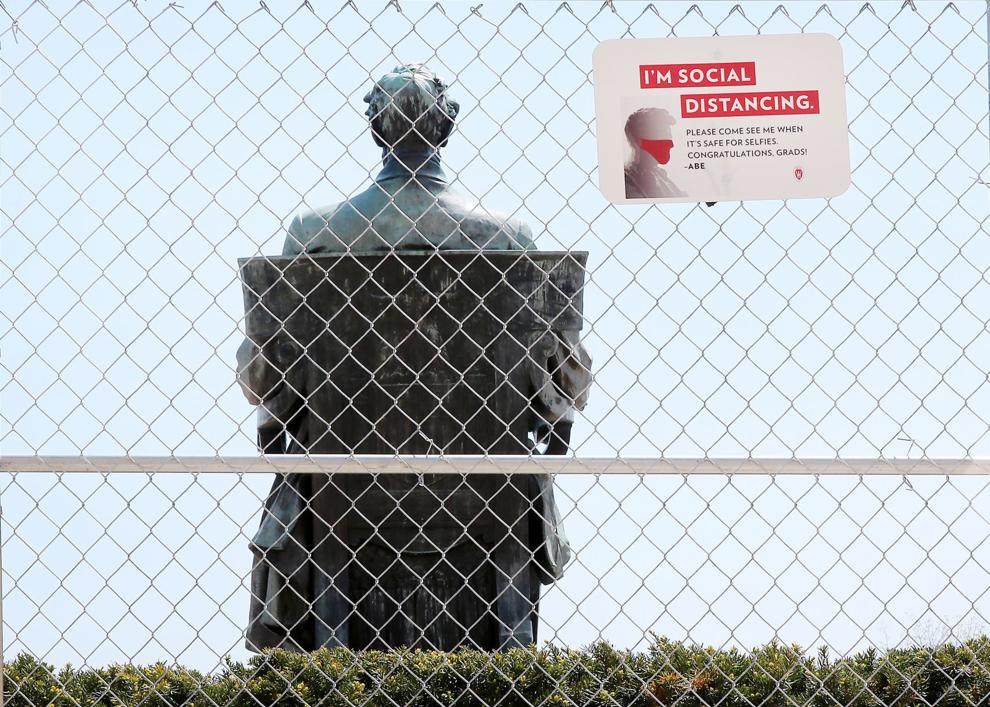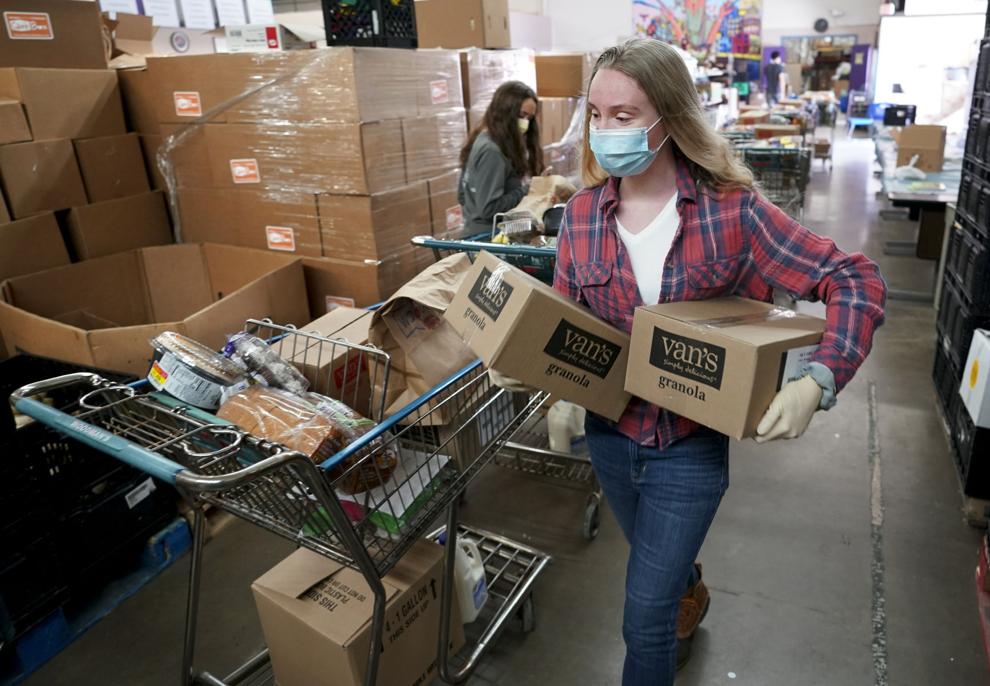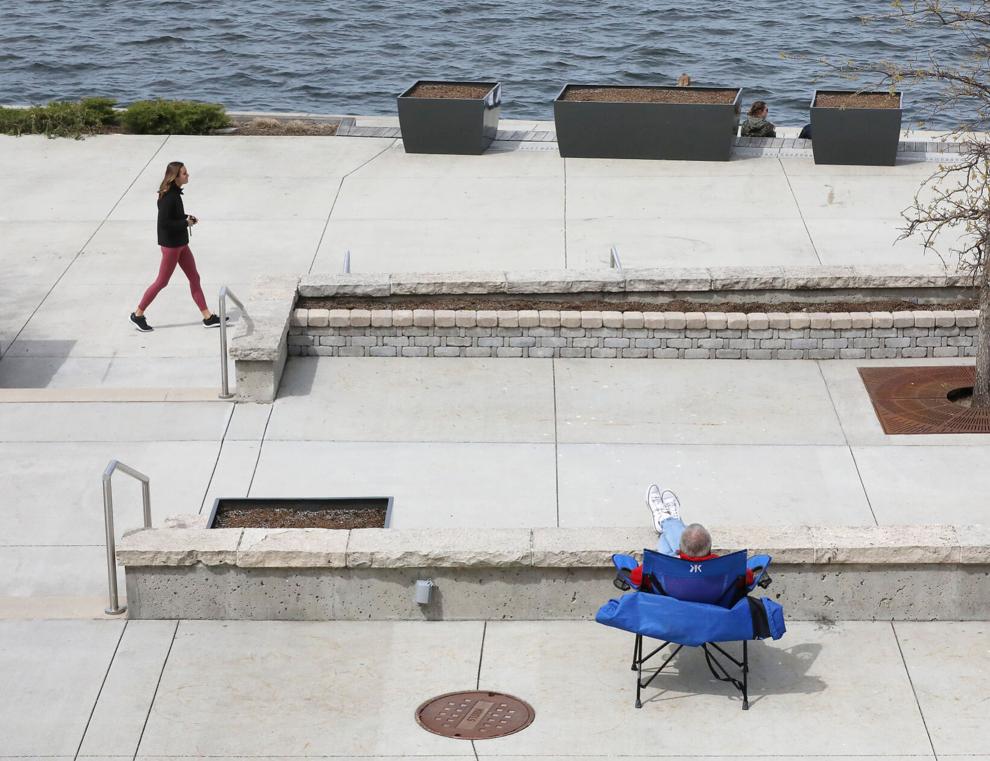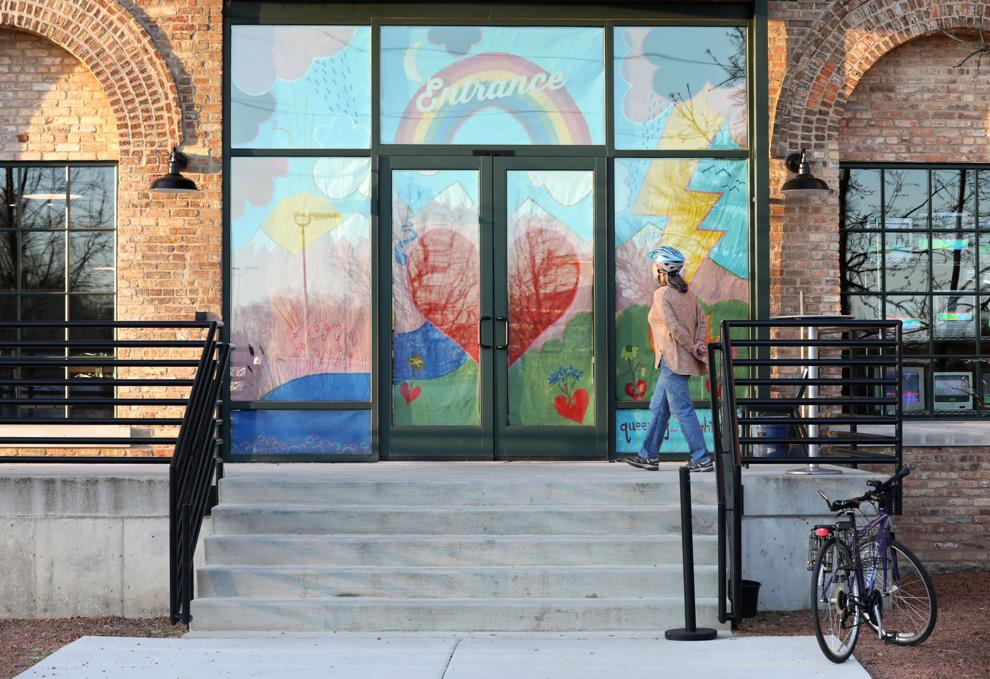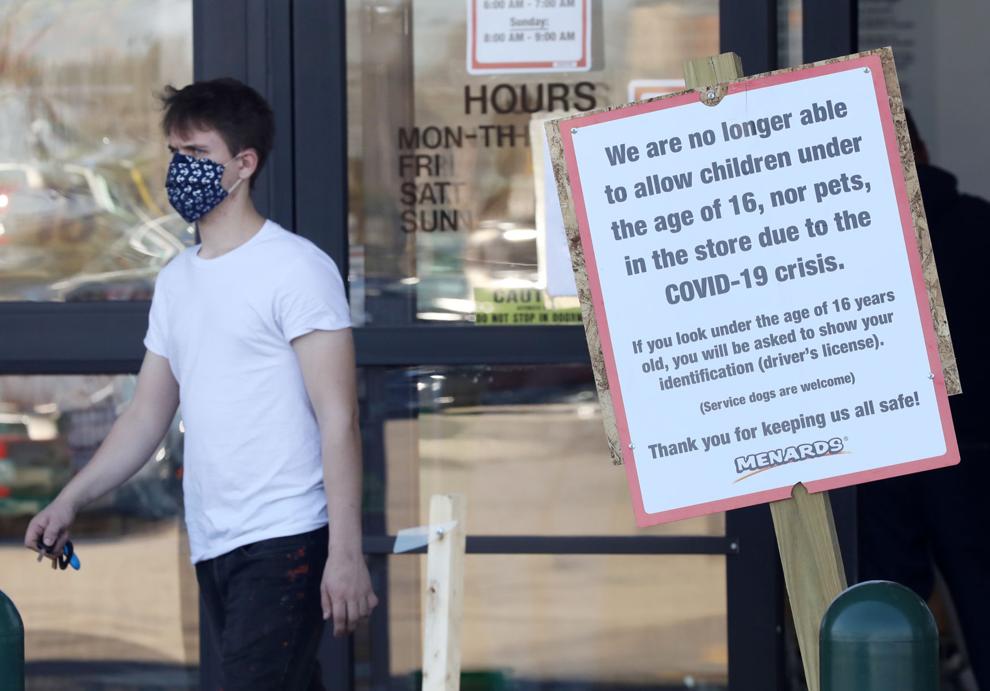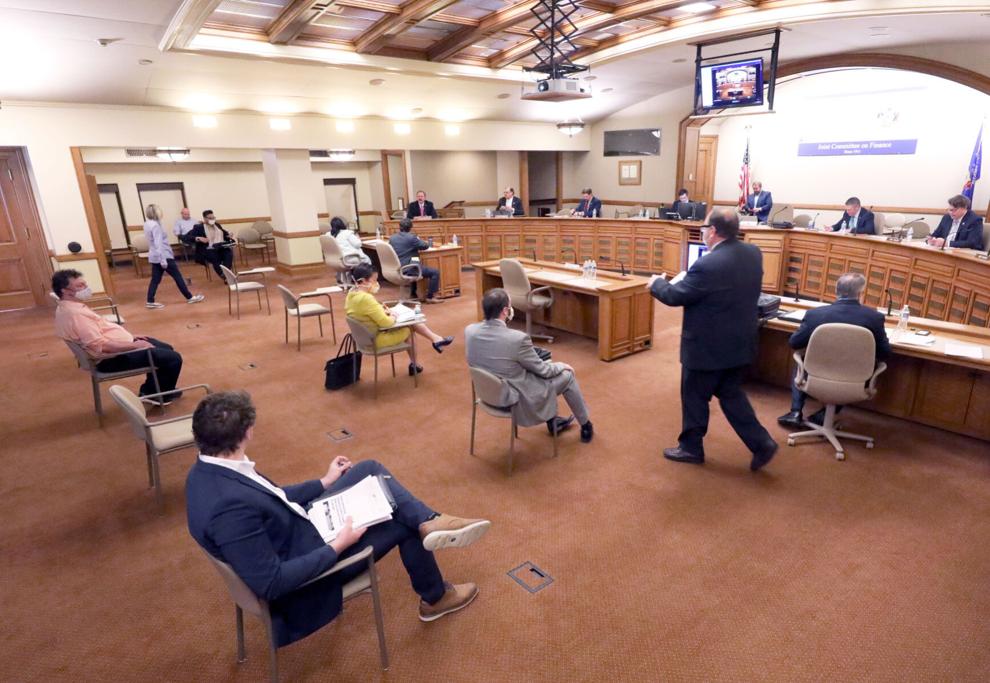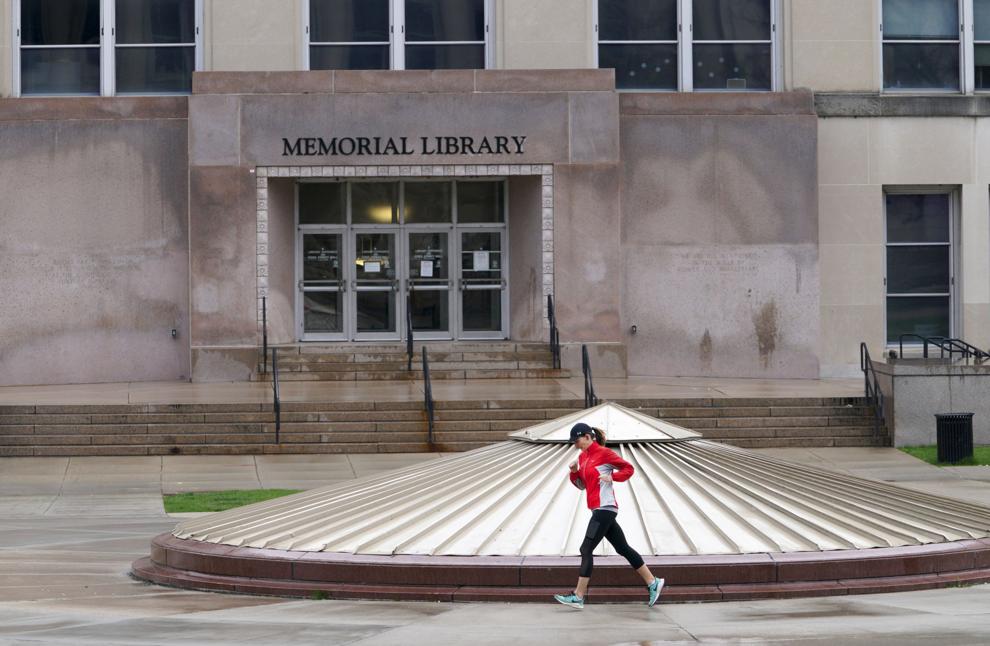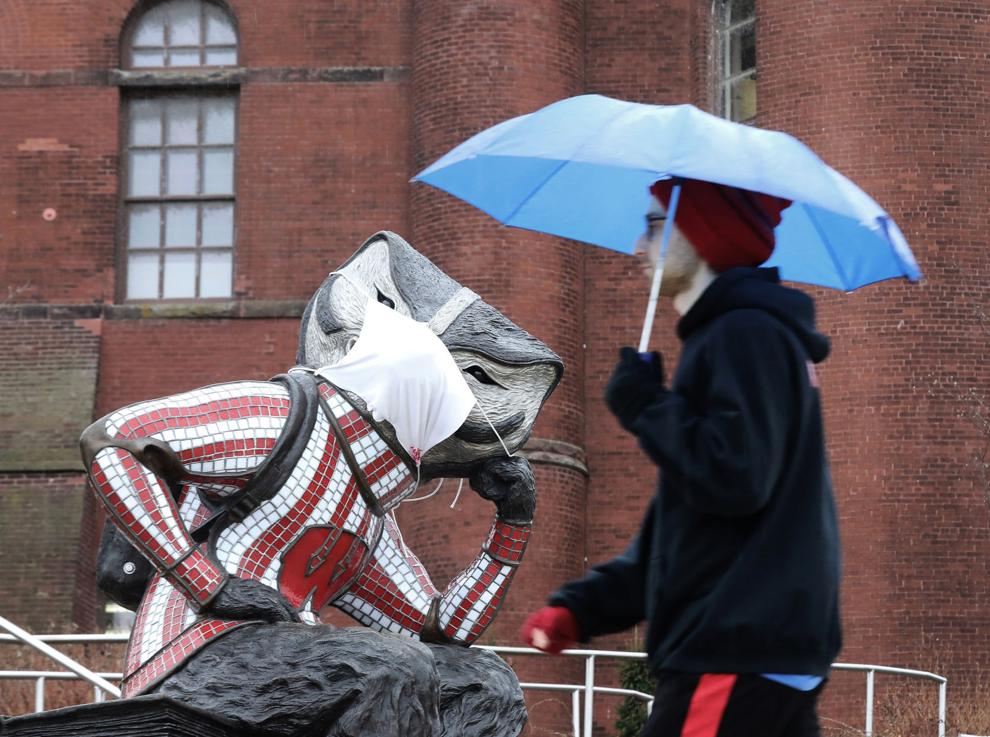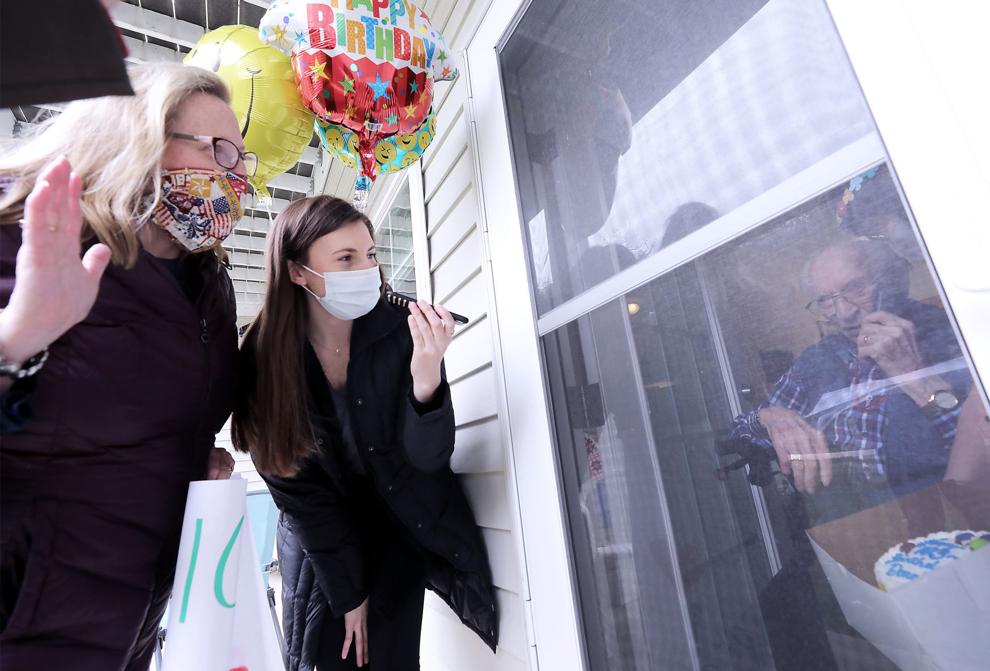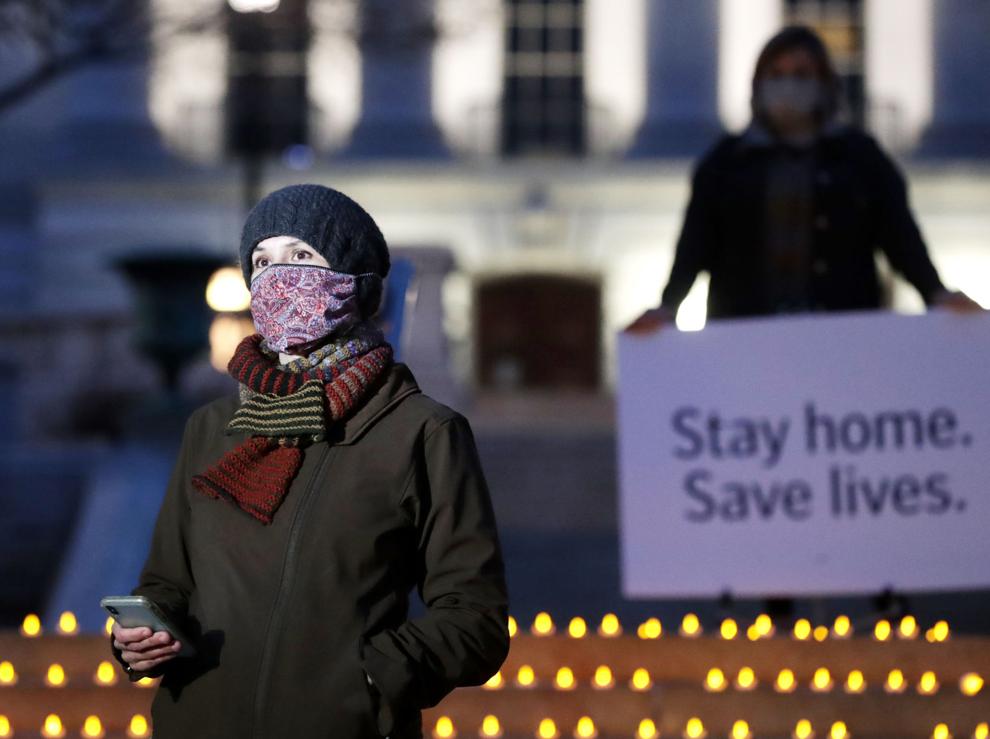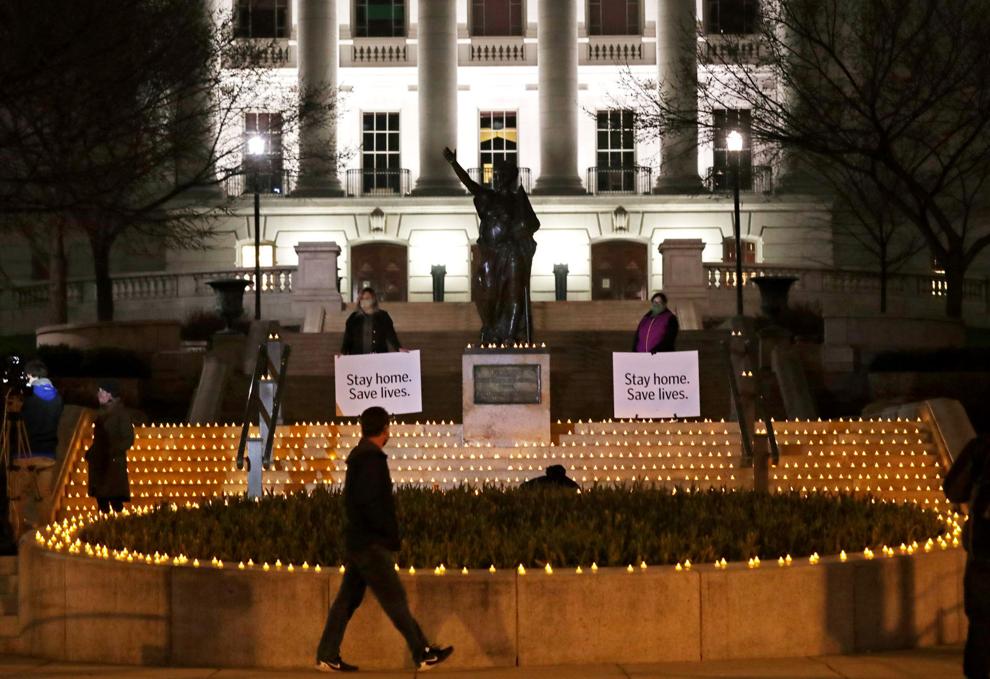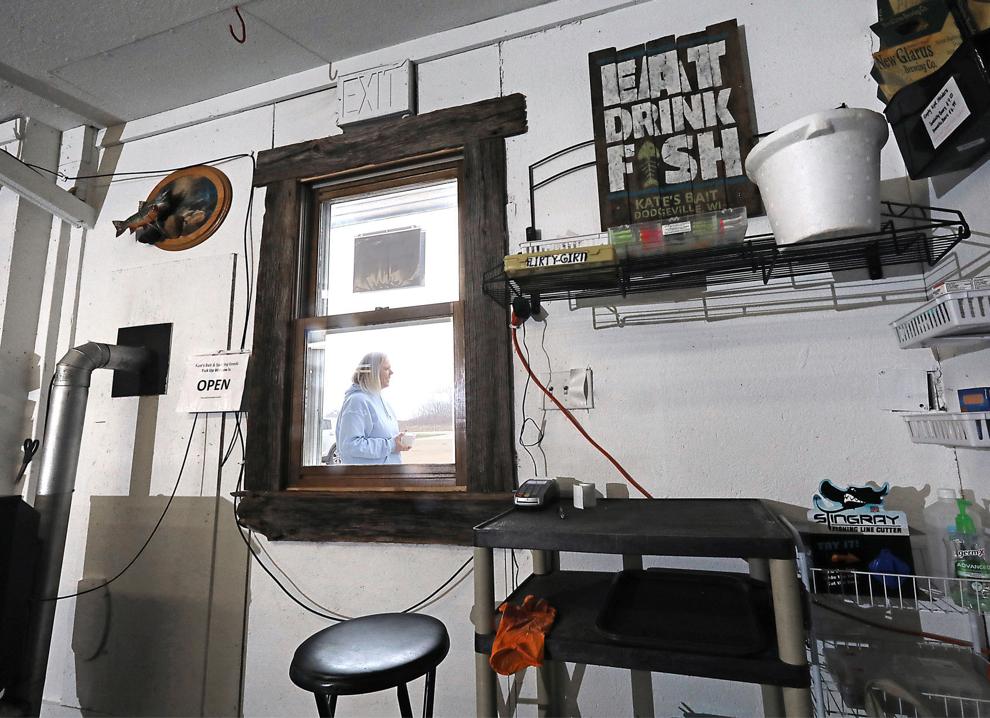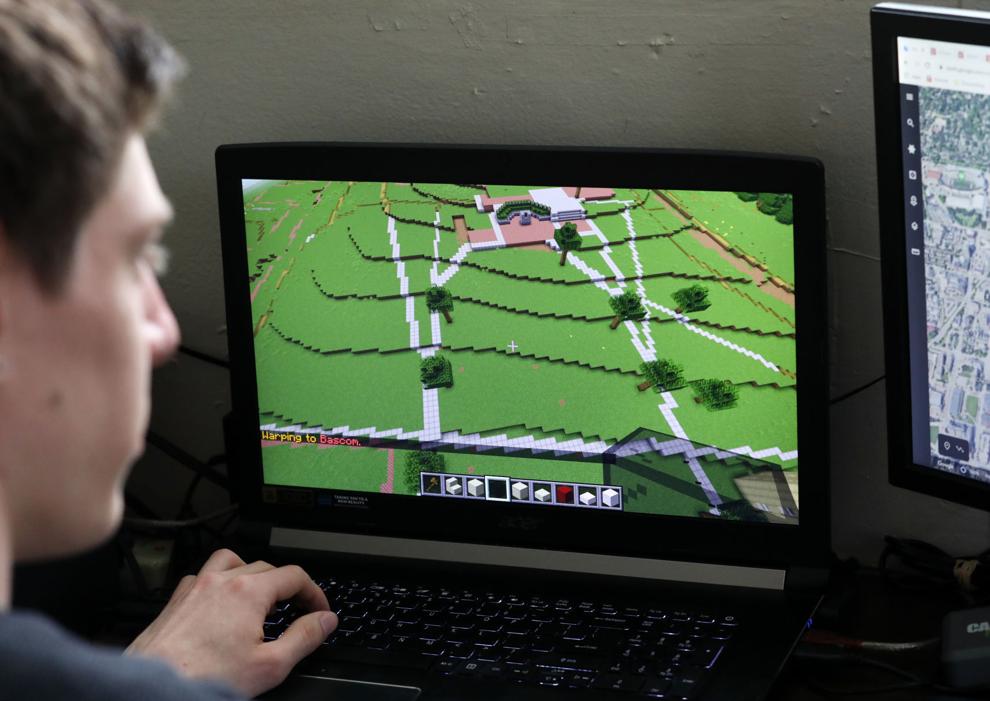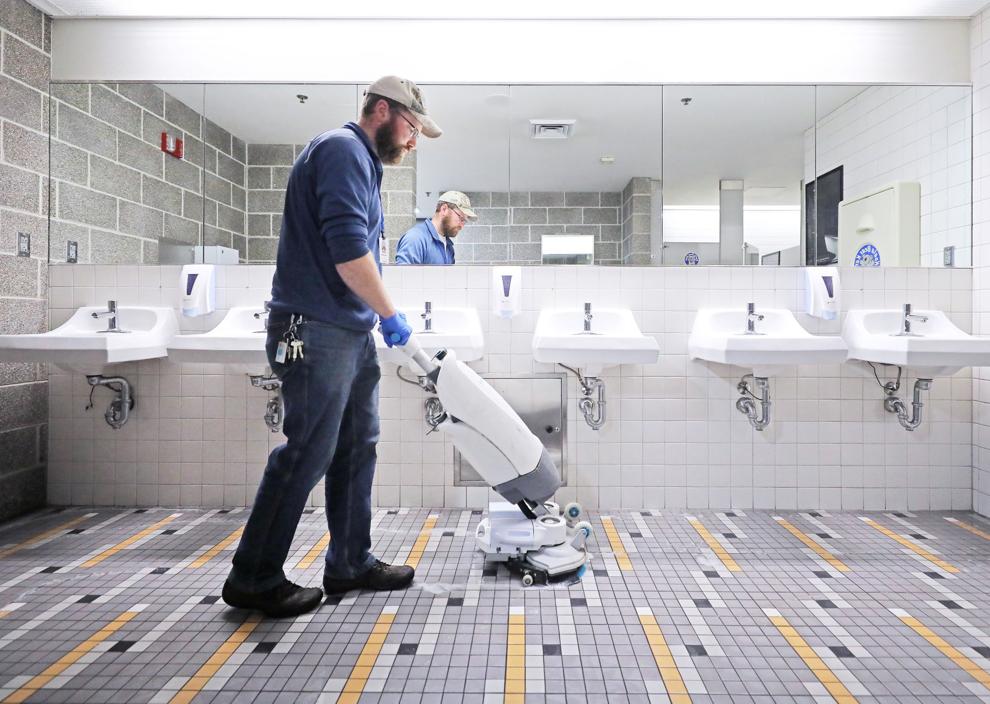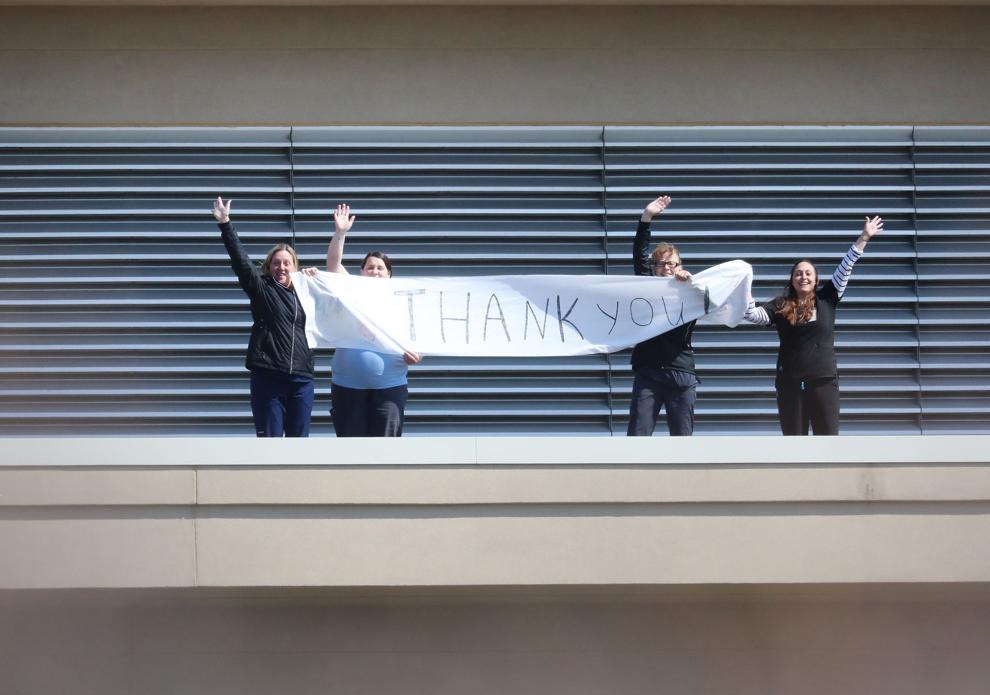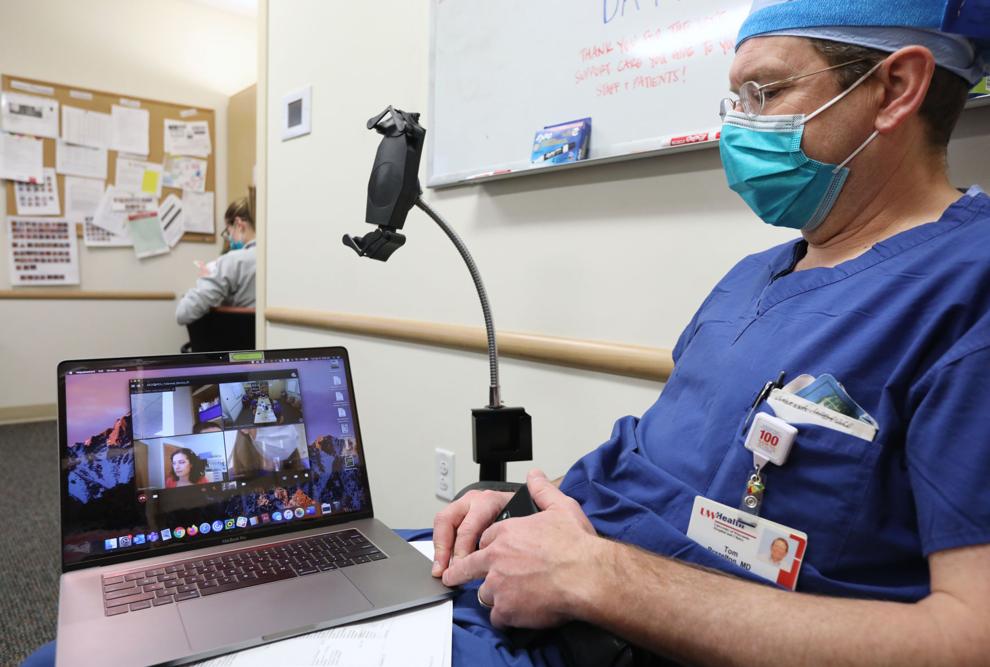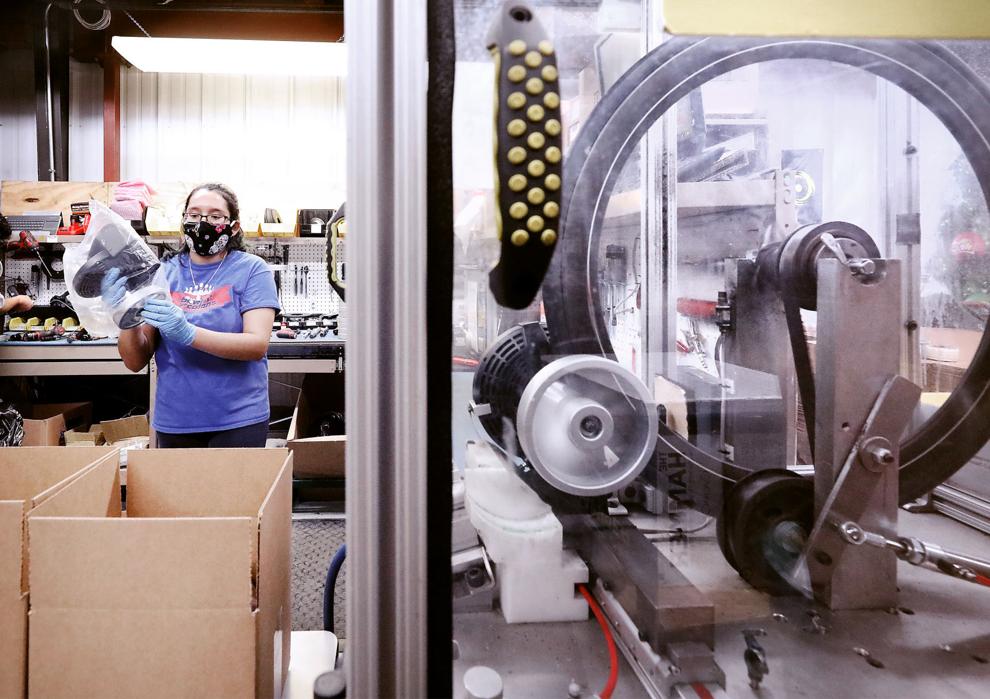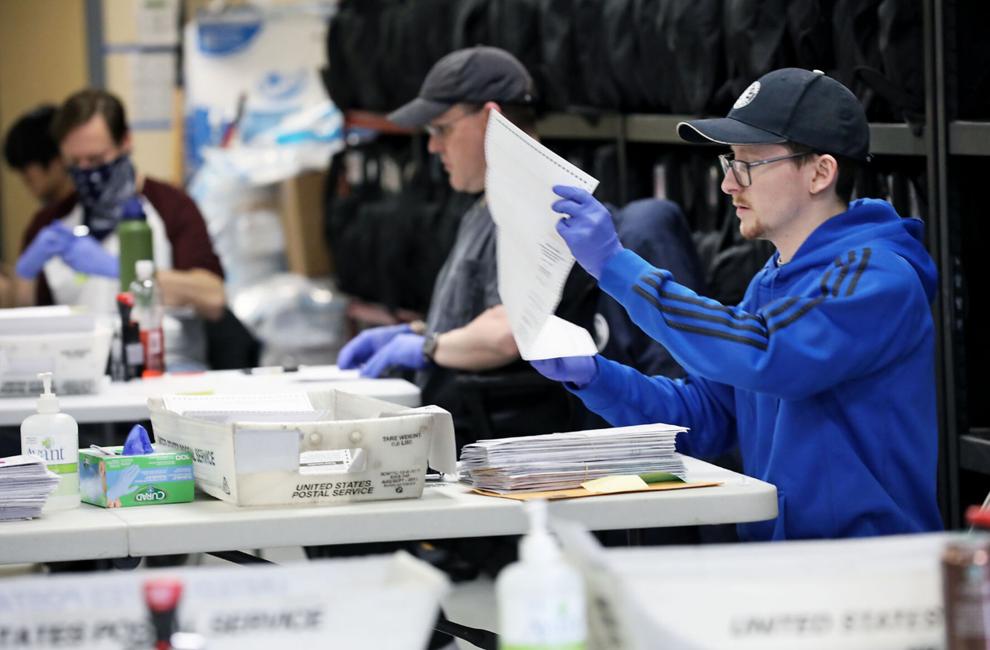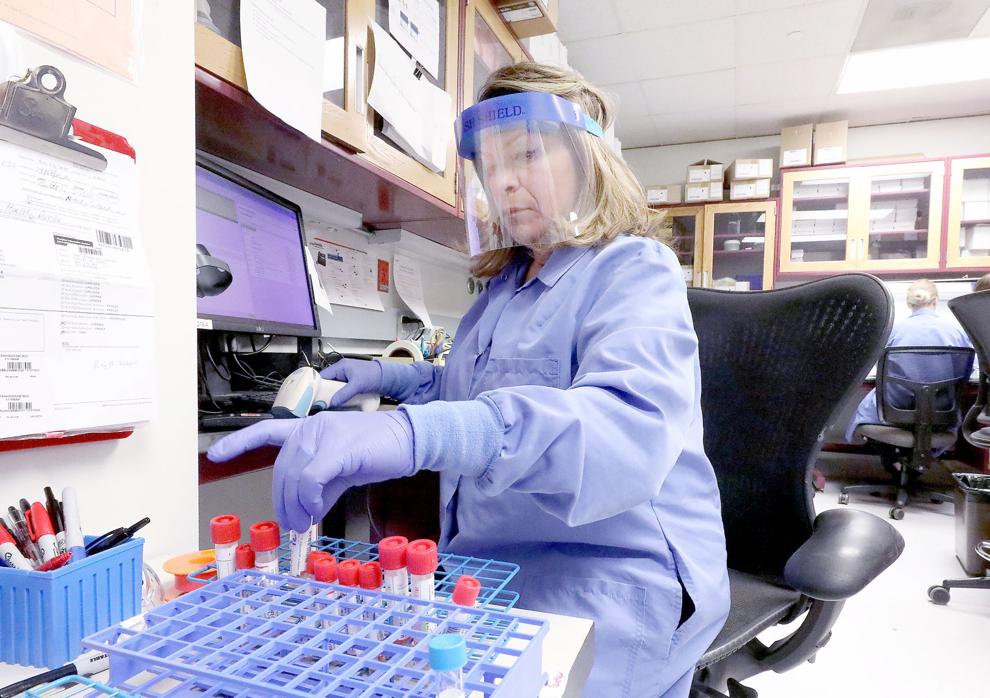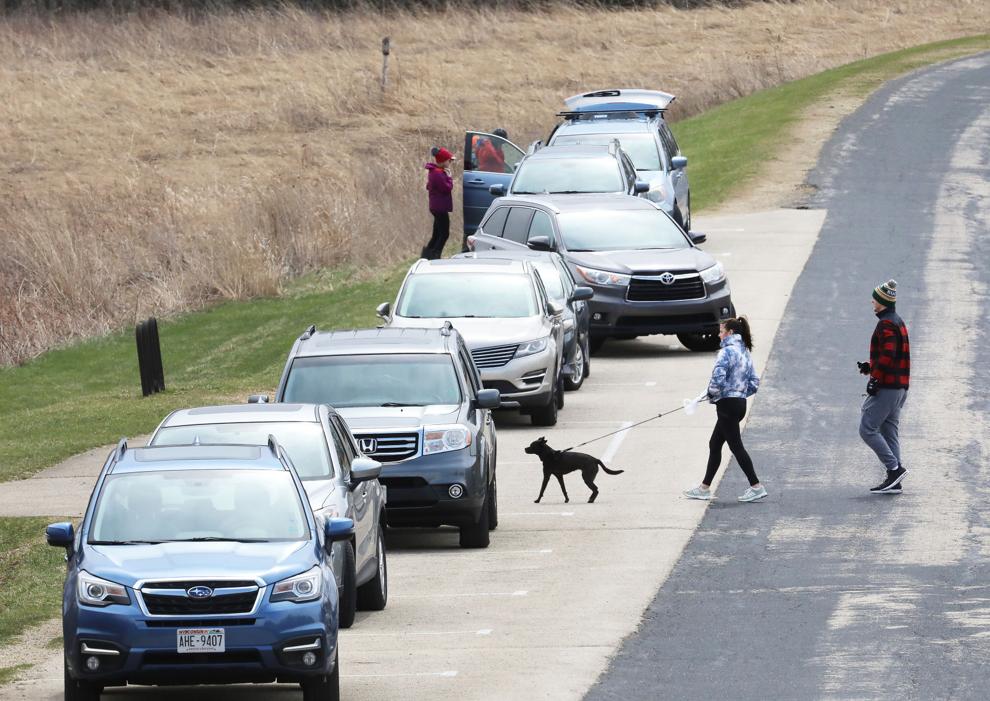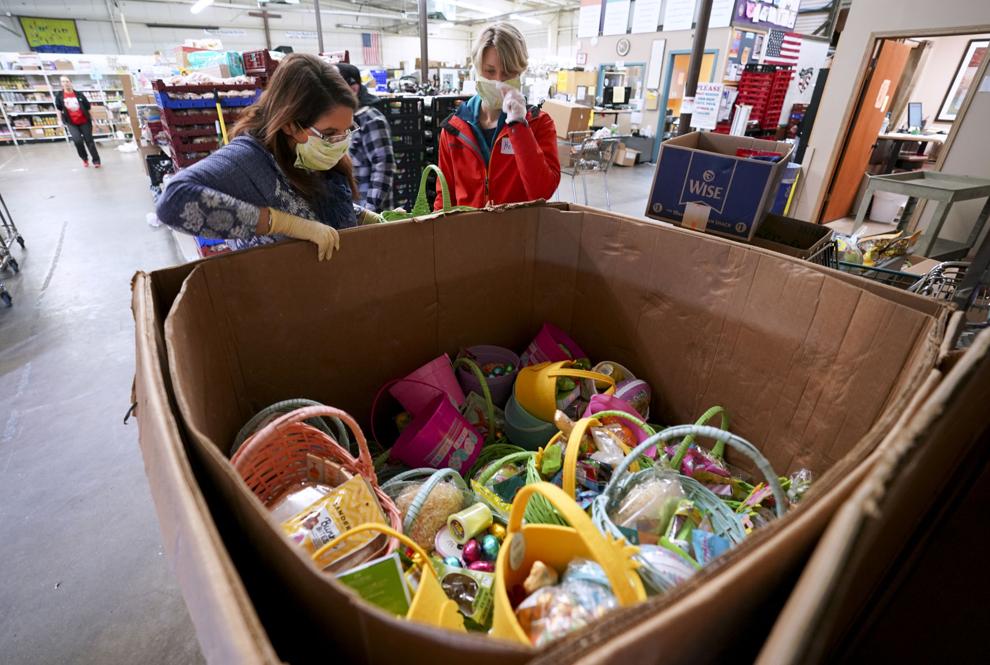 As social distancing progressed into an official order to stay in our homes, Madison has started to look more like an empty shell rather than …