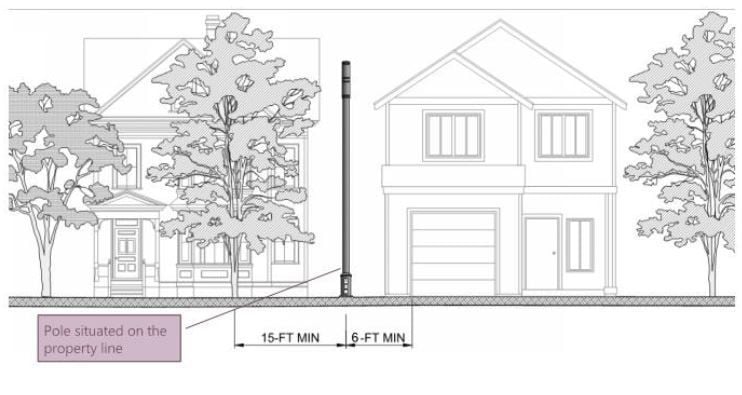 City officials expressed frustration Wednesday over the lack of power Madison has to regulate devices that are essentially mini cellular towers, which could be coming to city streets as soon as August.
At a public hearing and information session, city engineers explained what residents should expect as cell phone companies prepare to install "small cell" antennas on the public right of way next to city streets.
The devices, which are about the size of a large suitcase, provide cellular and data coverage in higher volumes than big cell towers but in a much smaller area, serving only a couple of blocks at a time.
If wireless carrier companies — such as Verizon Wireless, AT&T and T-Mobile — install small-cell antennas throughout Madison, more people will be able to get faster wireless access to the Internet on their phones and eventually access to 5G, the next generation of cellular network technology.
Eventually, the city expects the antennas to be placed every couple of blocks either as new freestanding poles or attached to existing city poles and streetlights, said Robert Phillips, city engineer.
"It's a lot of poles," Phillips said.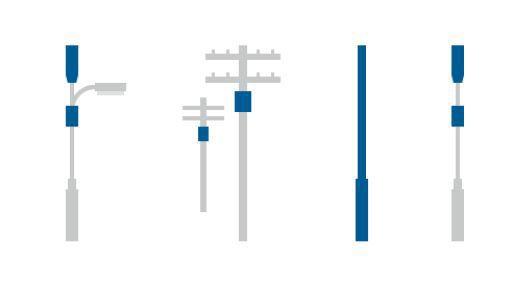 Phillips said putting the antennas on city poles is preferable so city street sides do not become crowded.
Space on current city poles is limited in Madison, so some street lights would need to be replaced to install the antennas. Cell phone companies would pay for the cost of replacing the lights.
City residents at Wednesday's meeting expressed concerns over new poles being places by their homes, health impacts, street-side aesthetics and effects on animals.
According to rules passed by the FCC in 2018, the city cannot ban small cells or put in place any regulation that would prevent cellular companies from installing them.
"We're limited," Phillips said. "We cannot say no. I'm sorry."
Ald. Tag Evers, 13th District, said he shared residents' concerns and was frustrated with the lack of oversight the city will have on the antennas.
"Many of the big questions that residents have can be bundled down to a single concern, and that is, 'How can the city ensure safety to its residents?'" Evers said. "What I'm hearing is that it can't. And that concerns me."
The city Engineering Division is developing guidelines to preserve city aesthetics and address concerns from residents. Phillips noted that the guidelines are for the interim, and will likely be updated as the city has more experience with small cells.
"We are learning together about what this means and what it looks like," Phillips said.
So far, the city plans to limit the number of small cells to one for small-sized blocks, two for medium blocks and three for every block over 601 feet.
If new freestanding poles are installed, the guidelines will state that the poles cannot be more than 10% higher than existing poles and cannot exceed 50 feet. Jim Wolfe, principal engineer for the city, said the city also will require that new poles be aligned with current poles, be smooth and straight, not obstruct vistas and not be a traffic hazard.
A city of Madison ordinance, which will require wireless providers to apply for a permit to install a small cell, will take effect Aug. 1. The engineering division plans to have the guidelines finalized before then.
Len Hornung, of Madison, said if the antennas are going to be powerful enough to provide 5G — which Verizon Wireless says will allow for "ultra-fast" download speeds and for many more devices to connect to data — it might be powerful enough to have health impacts on residents and animals.
"That's serious stuff," Hornung said. "And it's going to be parked on every block or two blocks in every neighborhood in the city?"
Wolfe said the FCC is currently monitoring and regulating the radio frequencies emitted from the poles, but as of right now their latest info on health impacts is from 1996.
Carol Enseki said one of her friends started getting headaches after a small cell was placed next to her apartment in Oconomowoc.
"I have great reserves about the radiation issue," Enseki said.
Evers floated the idea of making cell phone providers responsible for removing the antennas if a consensus among the scientific community emerges find small cells to cause negative health impacts. Phillips said he would talk to the city attorney and see if such language can be included in the guidelines.
Phillips said he expects an influx in the number of cell phone providers requesting permits for the antennas at some point in the future, but he can't say for sure when small cells will be coming.
"We just want to be ready," Phillips said.