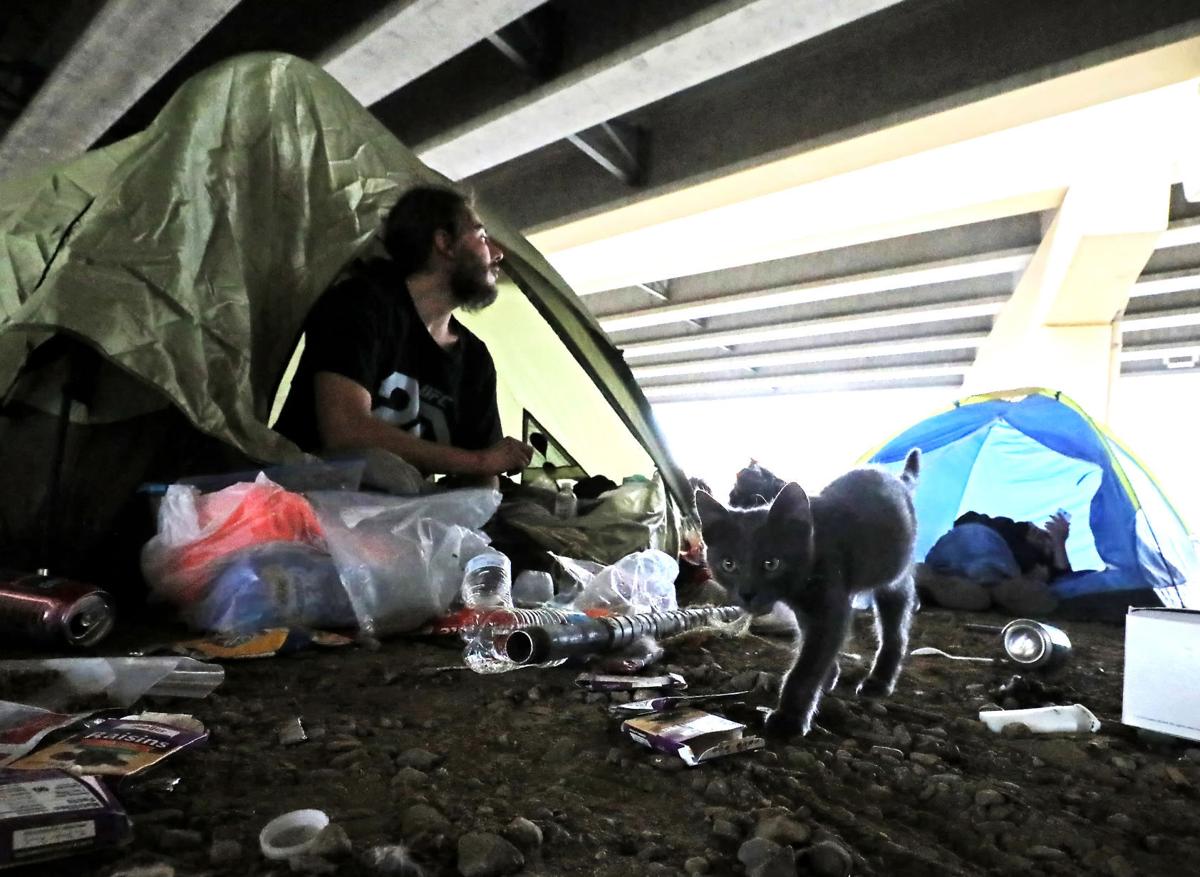 It rose as a dramatic symbol of Wisconsin's struggle with homelessness. Then it waned, and then this year it rose again as a last-ditch outpost for the downtrodden.
From June through October of 2018, perhaps 45 individuals, either chronically homeless or close to it, initially created a tent city beneath the tangle of freeway overpasses at 6th and West Clybourn streets in downtown Milwaukee. Their chronic status, however, allowed outreach workers to secure vouchers to get all of them housed.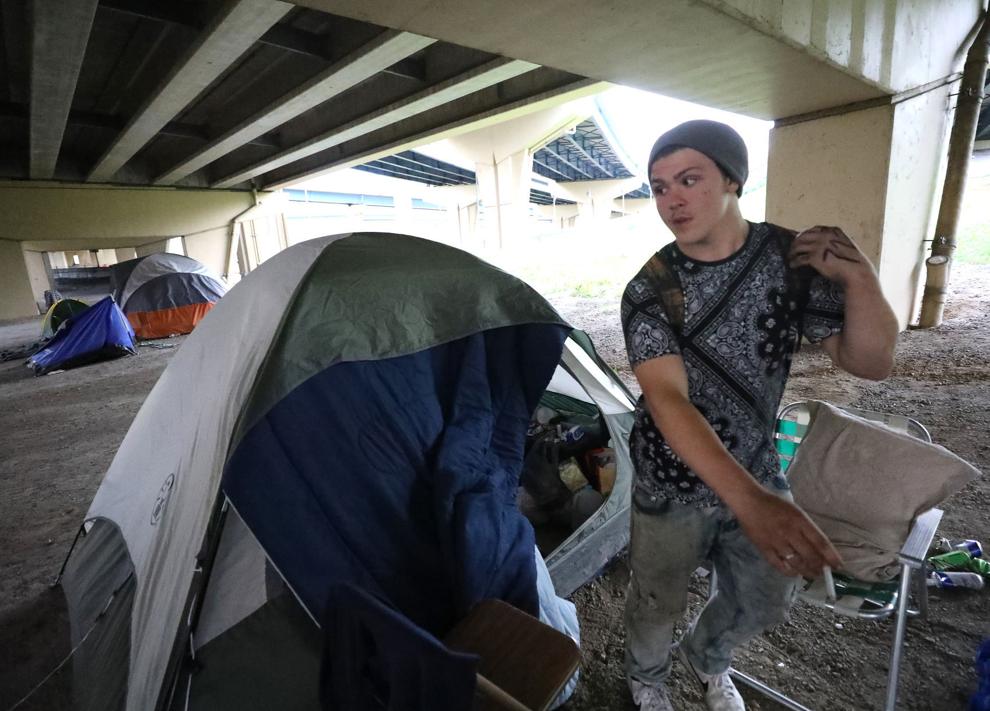 In mid-April this year, there were four people at the site. By mid-May there were 27. And by mid-July about 60. The tent city then spread east and west with about 75 individuals in 90 tents through the early fall.
"I think a lot of what we've been seeing is the bubble bursting in terms of those living in entrenched poverty and the inflow into our homeless services system is rapidly increasing," said Eric Collins, homeless outreach services manager for the Milwaukee County Housing Division.
"Historically, these individuals have been able to self-resolve their homelessness, but what we're seeing now is individuals coming into the homeless system to access needed resources."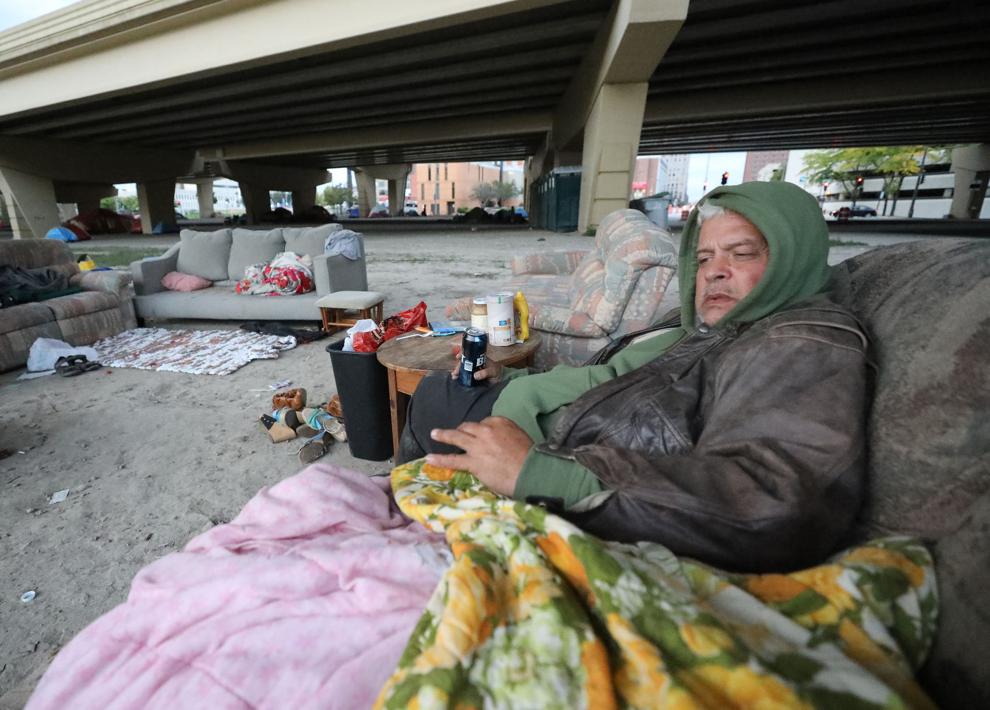 Advocates visit the encampment bringing food, aid and working on connections to services and housing.
On Oct. 4, the state Department of Transportation provided campers written notice that they must vacate its property by Oct. 31 to allow the start of a Milwaukee-DOT green infrastructure project.
The county Housing Division is now working with campers to identify shelter and temporary locations to resettle with the intent of moving people into permanent housing, Collins said. The local United Way has committed $75,000 to the effort and the Red Cross is providing cots, blankets, food and water for the temporary locations.