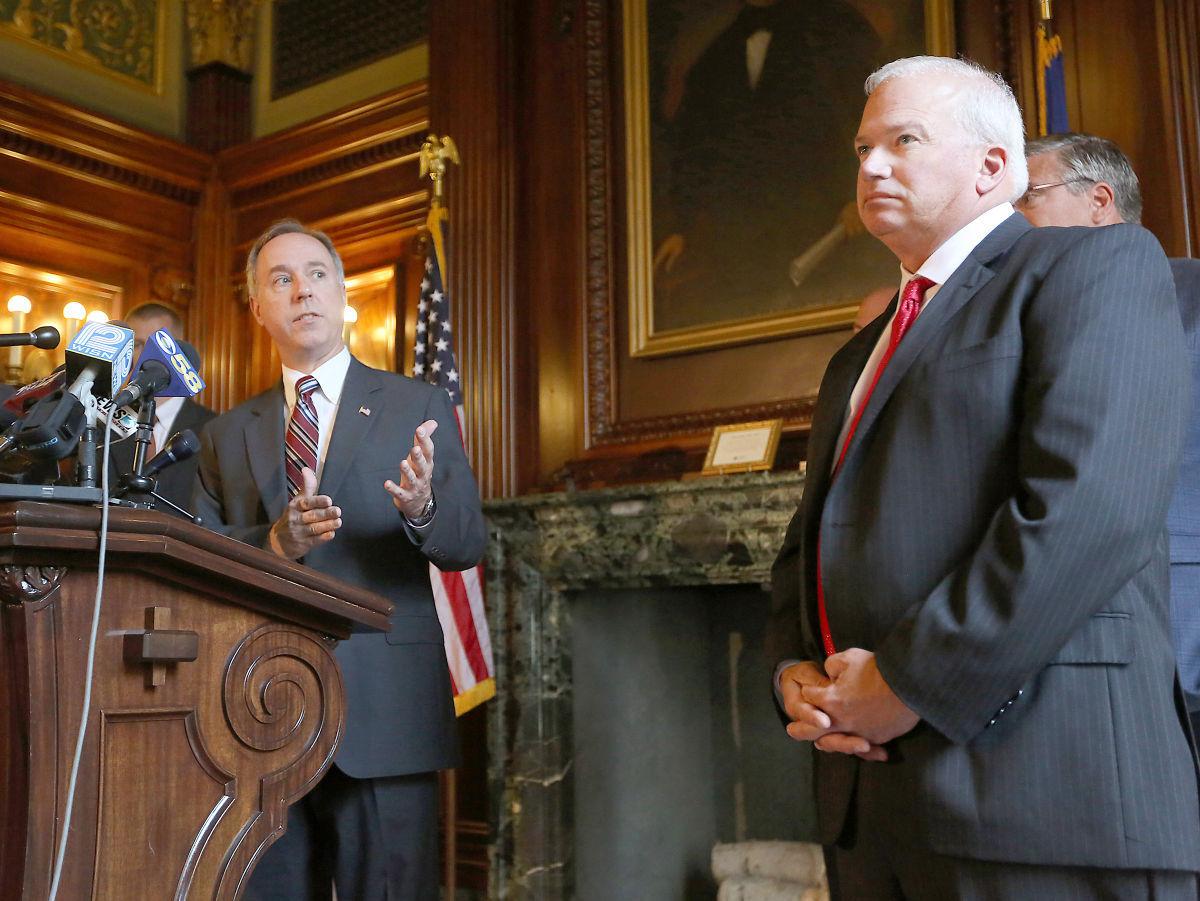 Since Gov. Scott Walker took office in 2011, Republicans have passed nearly 100 unfunded mandates or measures that restrict the authority of local governments, according to a new memo.
Over the last three legislative sessions, lawmakers have enacted 99 provisions that represent unfunded mandates or restrict the decision-making power of local governments, according to a Feb. 4 memo released by the nonpartisan Legislative Fiscal Bureau at the request of Assistant Assembly Minority Leader Katrina Shankland, D-Stevens Point. 
Also on the Assembly and Senate calendar in January and February are 21 additional proposals that would restrict local control or impose unfunded mandates, the memo said. 
Shankland told reporters Tuesday that the measures passed by a Republican-controlled Legislature amounted to "an attack on local government."
Included on the list are revenue limit restrictions passed during the 2011-12 legislative session, a measure that prohibits local governments from enforcing a residency requirement for its public employees in 2013-14 and in 2015-16, requiring all high school seniors to pass a civics test to graduate. 
Assembly Speaker Robin Vos, R-Rochester, said Tuesday that Republicans -- typically champions of less government and autonomy of local governments -- still hold keep those values as priorities but that "once in awhile a statewide standard makes more sense."