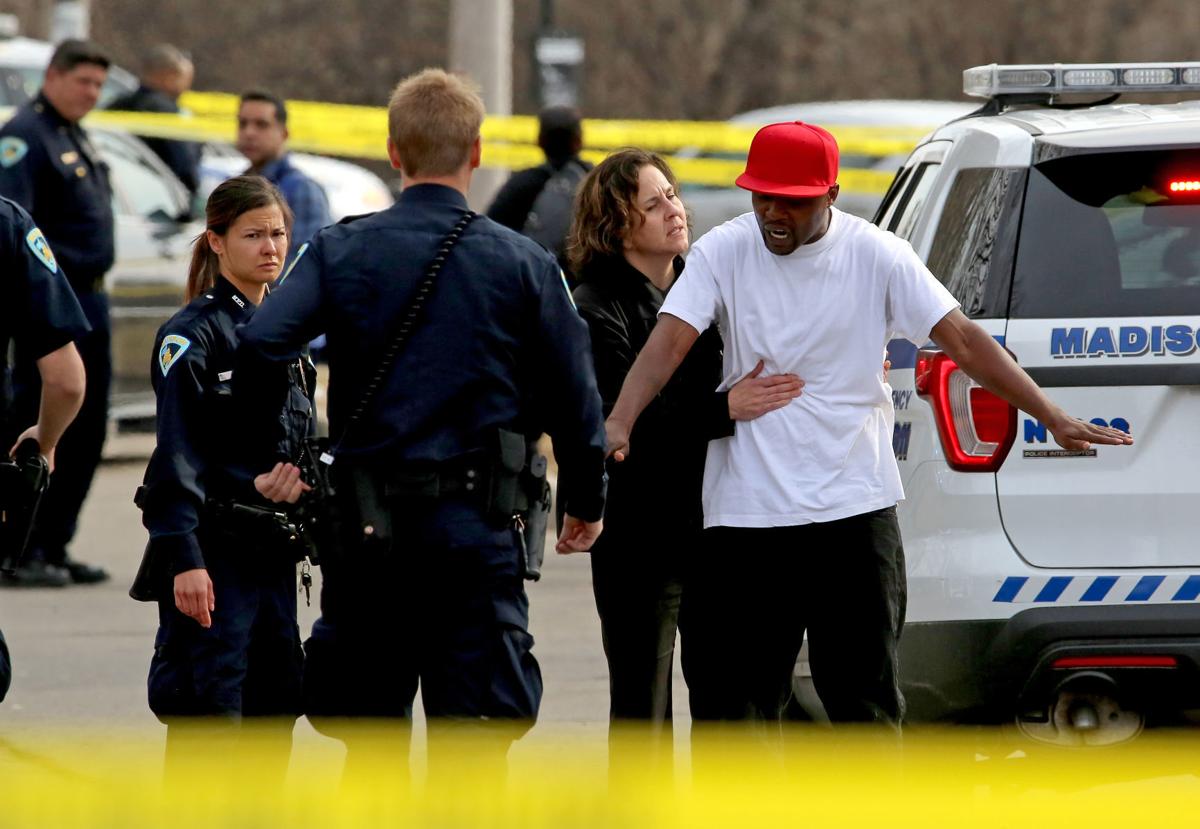 Amid a decline in shootings and homicides, Mayor Satya Rhodes-Conway is calling for a 50% funding cut for a community-based peer support initiative aimed at comforting victims of violent crime and calming the impulse to retaliate.
The proposal would slash funding to the Focused Interruption Coalition of community, minority and faith leaders — formed in 2016 as shootings and homicides rose in the city — from $409,500 in 2019 to $200,000 next year.
"This is huge," FIC executive vice president and chief operating officer Zandra Hagberg said, adding it would likely mean reducing proactive work with youth intended to prevent violence in simmering disputes. "We'd be cutting part of our team. We all want a safe Madison. I feel it's going to have a detrimental effect."
Rhodes-Conway said she made the reduction in her proposed operating budget for 2020 due to tight finances and rapid growth in FIC's funding last year, and it is not a reflection on the coalition's work. FIC's funding rose from $200,000 in 2018 to $409,500 this year.
"I think they do great work," Rhodes-Conway said. "They do get great reviews in the community. (But) it was a significant funding jump in a single year. In a tough budget year, I felt we had to look at that."
In a short time, FIC and its peer support specialists — who have deep ties in the community and have gone through violent experiences or incarceration — have become an integral part of the city's evolving efforts to prevent retaliatory violence and help those affected.
FIC, which has built relationships with Madison police and others, provides 24-hour emergency response and support services after a crisis — appearing at the hospital after a shooting, for example, to defuse tension between warring parties — as well as proactive work and longer-term services for those seen as at risk of further violence.
"We see a real benefit to us and the community at large to break the cycle of violence," Madison police Capt. Brian Austin said.
FIC has built trust with the police in part because information about incidents flows one way, from police to the coalition. Police don't ask, and FIC doesn't share what it may know about an incident. Instead, FIC works with suspects and victims to help bridge the gap in trust between some members of the community and law enforcement.
"We have respected that," Austin said. "And they respect our need to maintain the integrity of an investigation."
Others also applaud FIC's work.
"The work with FIC and the relationships that they have fostered — not only at UW Health but throughout the community — has been overwhelmingly positive," said Mary Lauby, adult injury prevention and outreach coordinator at UW Health. "FIC appears immediately in the Emergency Department to help to defuse any potential tensions."
It's impossible to measure the impact FIC and the city's other peer support partner, Madison-Area Urban Ministry, has had on suppressing violence. But the number of incidents of shots fired in the city fell from 221 in 2017 to 186 in 2018 and 113 through Oct. 15 of this year, while the number of homicides, which rose from eight in 2016 to 11 in 2017, fell to five in 2018 and two so far this year.
"I don't doubt at all that the work FIC has done, and is doing, is contributing to progress in these areas," said Jim O'Keefe, the city's community development director.
In the spring of 2016, after three gang-related and retaliatory gunshot homicides with African American shooters and victims, organizers of the group that would become FIC and members of the City Council offered an ambitious 15-point plan with a top priority of peer support for teens and young adults at risk of committing violence, victims and families, and those re-entering the community from incarceration.
In 2017, as the number of shots fired and homicides rose, the city sought a request for proposals and ultimately awarded two $200,000 contracts. One went to the Nehemiah Center for Urban Leadership Development and its subcontractor, FIC, for crisis-focused peer support with 24-hour emergency response and services to those who've experienced or been involved in acts of violence. The other went to MUM to provide peer support to those returning to the community from jail or prison.
Each organization got $200,000 for a total $400,000 in 2018. Soglin tried to boost peer support funding to $700,000 — a 75% increase — for 2019. The council, however, trimmed that back, raising FIC's funding to $409,500 and keeping support for MUM at $200,000 this year.
So far, through Oct. 14, FIC has billed the city for about $290,000, or 71% of the $409,500 budgeted with two and a half months left in the year.
FIC has been doing more outreach this year, especially with youths Hagberg described as "hurt young kids," many with deep-rooted trauma who have been involved in stealing cars and other crimes. She said a funding cut would come just as FIC is becoming more proactive, intervening in situations before they become violent or tragic.
"It's the prevention piece that really needs to grow," she said.
Anticipating a tight budget next year, the Community Development Division proposed a $50,000 decrease in FIC's funding. Rhodes-Conway's proposed budget went far further, funding FIC and MUM at $200,000 apiece, the same as in 2018.
The mayor said she was surprised no City Council members have yet offered budget amendments to restore funding, but that an amendment could still come forward before the council takes final action on the budget in early November. She said she wants to look at funding for peer support as a whole, for both FIC and MUM.