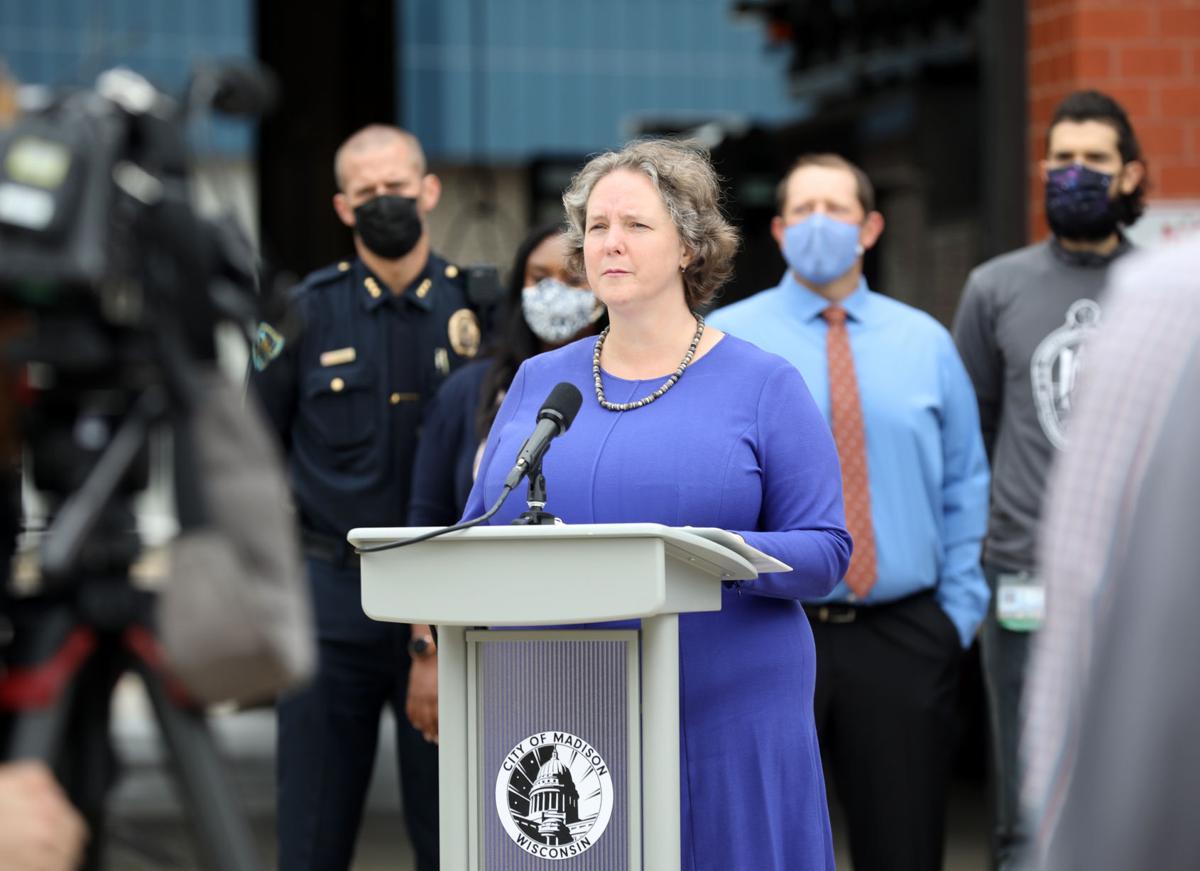 With the city still financially staggered by the COVID-19 pandemic, Madison Mayor Satya Rhodes-Conway on Tuesday proposed a $358.6 million operating budget buttressed by federal funds that she said advances the administration's priorities while imposing the lowest percentage increase in the property tax in 20 years.
The proposal, which addresses the looming annexation of most of the town of Madison next fall, directs more taxpayer money toward public health and safety, including the addition of eight police officers and 10 firefighters, as well as housing initiatives, preparing for climate change and further commitments to racial justice and social equity.
The budget would add $33.90 in city taxes to the average homeowner's bill.
"The COVID-19 pandemic, despite our hopes, is not over and its economic and social impacts still reverberate through our society," Rhodes-Conway said in a budget statement. "Despite this, there is reason for hope."
The city, facing an $18 million gap to begin the budgeting process, will use mostly one-time measures to close the shortfall in 2022. Projections show similar gaps rising faster than revenues in future years.
The current budget relies on an unprecedented use of the city's rainy day fund, to the tune of $8 million. But the mayor's proposal actually doesn't spend that money, instead using $13.1 million in federal COVID relief and other funds to balance the budget and pay for some initiatives and programs.
"While the economic picture is improving, we continue to experience depressed revenues compared to pre-pandemic levels," she said. "In addition, the persistent structural gap between ongoing service costs and limited revenue growth imposed by state mandates remains a challenge."
Overall, the budget increases spending 2.6% to $358.6 million; raises tax collections by 1% to $258.6 million, the lowest percentage in two decades; and raises city taxes on the average home, now valued at $335,200 by 1.24%, or $33.90, to $2,769.96.
City Council President Syed Abbas could not be reached.
Absorbing the town
Rhodes-Conway is proposing to spend about $1.4 million to address the city's absorbing 90% of the town of Madison's land and 79% of its more diverse population, about 5,000 people, on Oct. 31, 2022. More than 27% of the town's population is Latino, compared to less than 7% of the city, and more than 13% is black, almost double the city's percentage.
To ensure residents get a high standard of service, the mayor is seeking to add eight police officers for a total of 486 sworn personnel, 10 firefighters for a total of 394 sworn personnel, four Streets Division positions, staffing to establish polling places and run elections, funds for deferred park maintenance and removing diseased ash trees and a new "community connector" position to expand outreach to and connection with Spanish-speaking residents.
The city last added three police officers in the 2020 budget and nine firefighters were added to staff Fire Station No. 14 on the Southeast Side in the 2018 budget.
A year ago, after calls to "defund" the police, the mayor added no new police officers but delivered funding for a pilot crisis response team in the Fire Department, to relieve police of some responsibilities, and money for a new Office of the Independent Monitor created by the City Council to add another layer of oversight over the Police Department.
The proposed budget "continues to prioritize innovative approaches to public safety and violence prevention," the mayor said, but added the soon-to-be-former town of Madison deserves police service at the same level as the rest of the city.
Public safety
The proposal also provides $600,000 to continue the new Community Alternative Response Emergency Services (CARES) program, which teams a paramedic and crisis worker to treat behavioral health emergences.
It continues full funding for an independent police monitor and Police Civilian Oversight Board and, at the request of Police Chief Shon Barnes, includes a new police reform and innovation director within the department.
"This position will use data-driven methods to create new strategies for exemplary policing, police reform, reducing disparities and violence prevention," Rhodes-Conway said.
"We must ensure that all members of the Madison Community have the same level of services so we are grateful to have this proposed funding included," Assistant Police Chief John Patterson said. "It is the chief's vision that (the reform and innovative director) position will help the department leverage data and scientific evidence to help us become a more effective and efficient department, and ultimately to create a safer community."
Amid another troubling year of shootings and homicides, the mayor, using federal funding, is proposing to spend $1 million on violence-prevention efforts that implement the recent Madison-Dane County "Roadmap to Reducing Violence" plan. Also, thanks to federal funding, the budget increases funding to youth employment and leadership training programs run by community organizations, with $1.6 million targeted to those programs.
"We can't be satisfied with Band-Aid solutions," she said.
The mayor's proposed capital budget, unveiled last month, spends $21.6 million on housing-related initiatives, while the operating budget spends $6.6 million to expand low-cost housing options, including initiatives to help residents buy a home, stay in their home, make home repairs and do energy retrofits. It includes a new $1 million program to help renters who might be screened out of the process due to apartment damage reports or low credit scores.
It also delivers $2 million to create an endowment for homelessness services.
To grow the city's workforce, the budget expands the Green Power solar trainee program, which hires people from groups underrepresented in the trades and teaches them to install solar panels. The Engineering, Parks and Streets divisions would also get funding to start or expand trainee programs.
The proposal also spends $1.5 million for a 1% pay raise to help close a wage parity gap for general municipal employees and removes residency requirements that reduce longevity increases for some employees. It eliminates the current furlough program begun in the current budget and calls for no furloughs or layoffs.
Rhodes-Conway avoids further use of the rainy day fund by using one-time federal funds to support city services. Mid- and end-of-year resolutions include measures to reduce use of the rainy day fund from the budgeted $8 million to $5.5 million by the end of this year.
In 2021, the budget used $8 million from the rainy day fund, $6.9 million in federal funds and $5.4 million from the proceeds of closing tax incremental financing (TIF) District No. 25 to close a shortfall. In the coming year, the budget would use $13.1 million in federal money. The moves in 2021 and 2022 would leave $4.4 million in federal funds and $5.1 million in TIF proceeds available for 2023.
"We'll have to take a long-range look at service levels over the next several years," city finance director David Schmiedicke said.
The city would spend $56.1 million, or 15.6% of the operating budget, to make debt payments for capital projects, the second-biggest piece of the budget behind $228.6 million in personnel costs.
The proposed budget envisions almost $3.1 million in expense reductions through a combination of $1.7 million in agency revenue adjustments and $1.4 million in cuts to agency expenses.
The biggest revenue adjustment is $1.5 million from a new "sorting fee" to cover part of the costs of recycling starting mid-year. Some of the larger agency savings are $223,000 to delay filling two Building Inspection code enforcement officers for a full year, $107,000 in Parks Division expenses and $92,000 from the Police Department to convert a social media/Crimestoppers officer position to civilian status.
The City Council could still increase tax collections by a net $260,058, or an additional $2.76 on the average home, before hitting state-mandated levy limits, Schmiedicke said.
Rhodes-Conway's proposed budget will be considered by the city's Finance Committee later this month, with final council decisions on the capital and operating budgets in the week of Nov. 10.
Photos: Dane County Farmers Market returns to Capitol Square
Dane County Farmers Market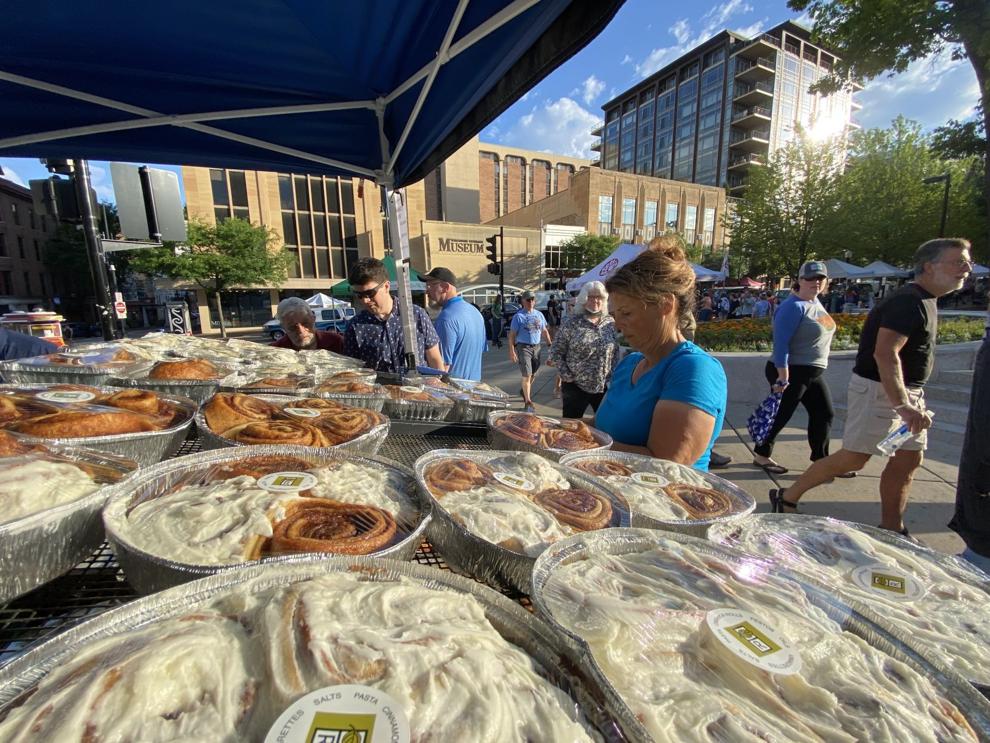 Dane County Farmers' Market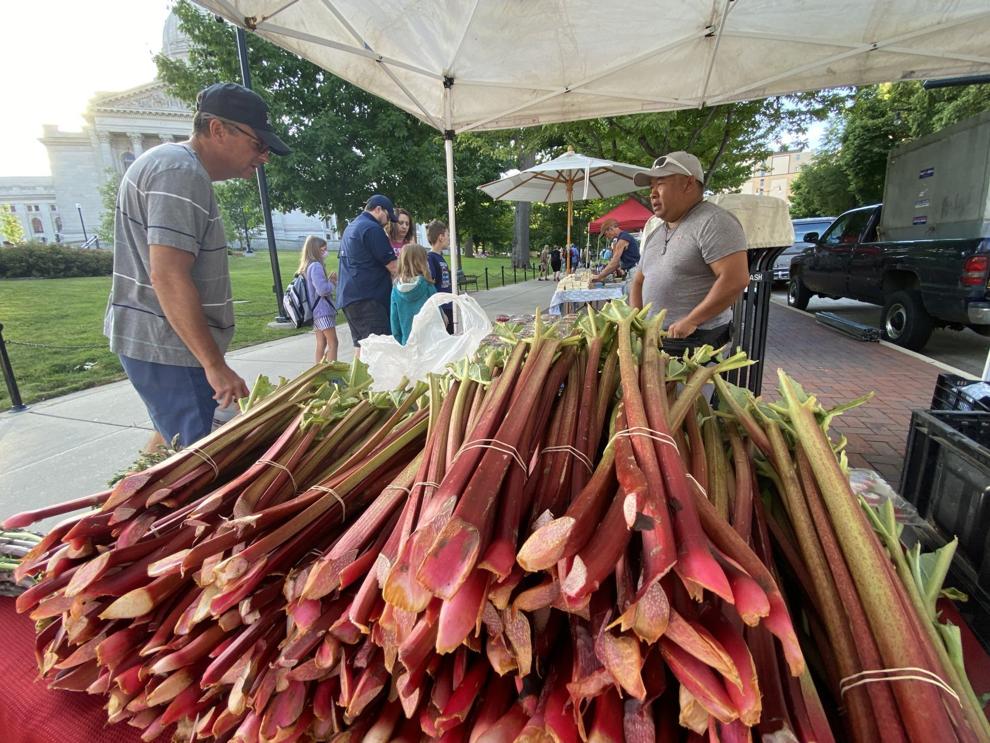 Dane County Farmers Market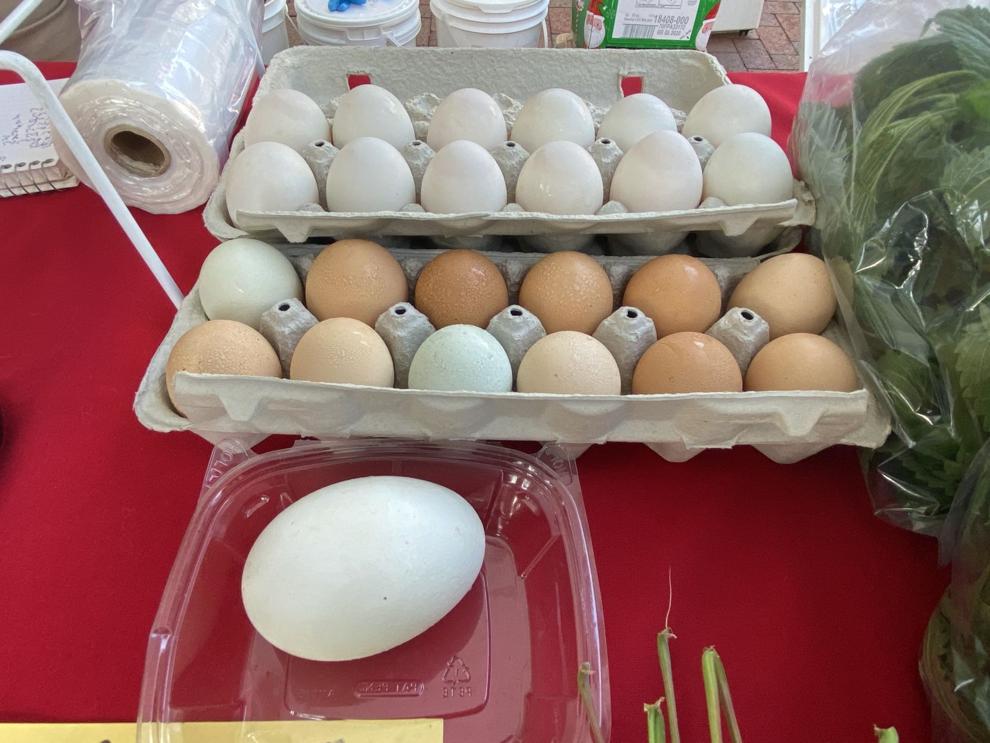 Dane County Farmers Market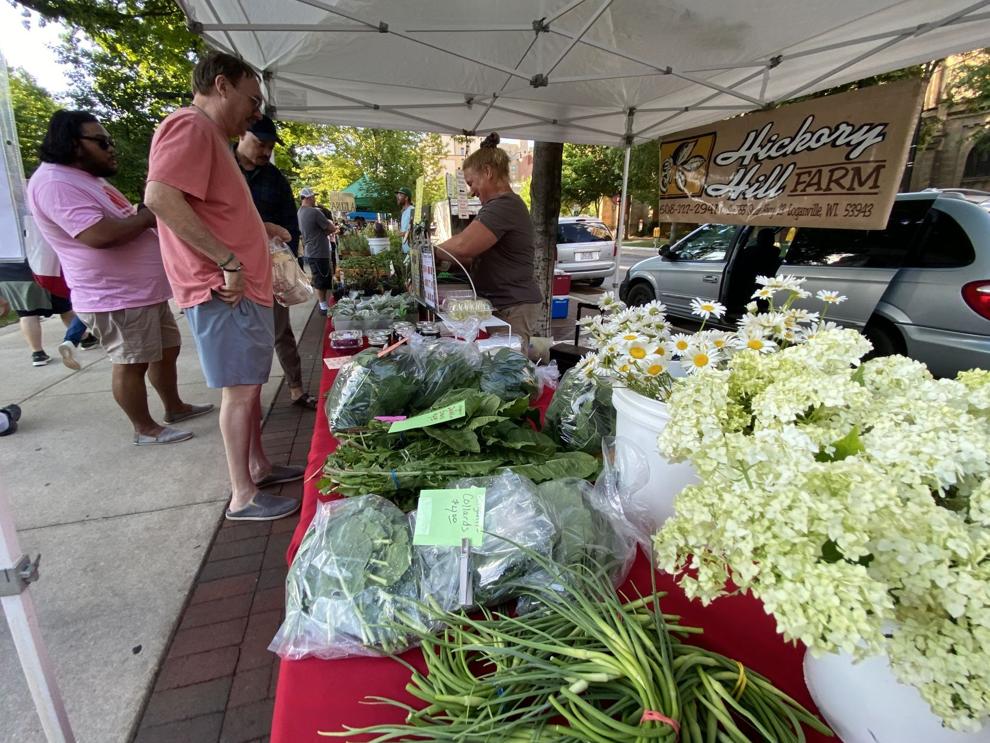 Dane County Farmers Market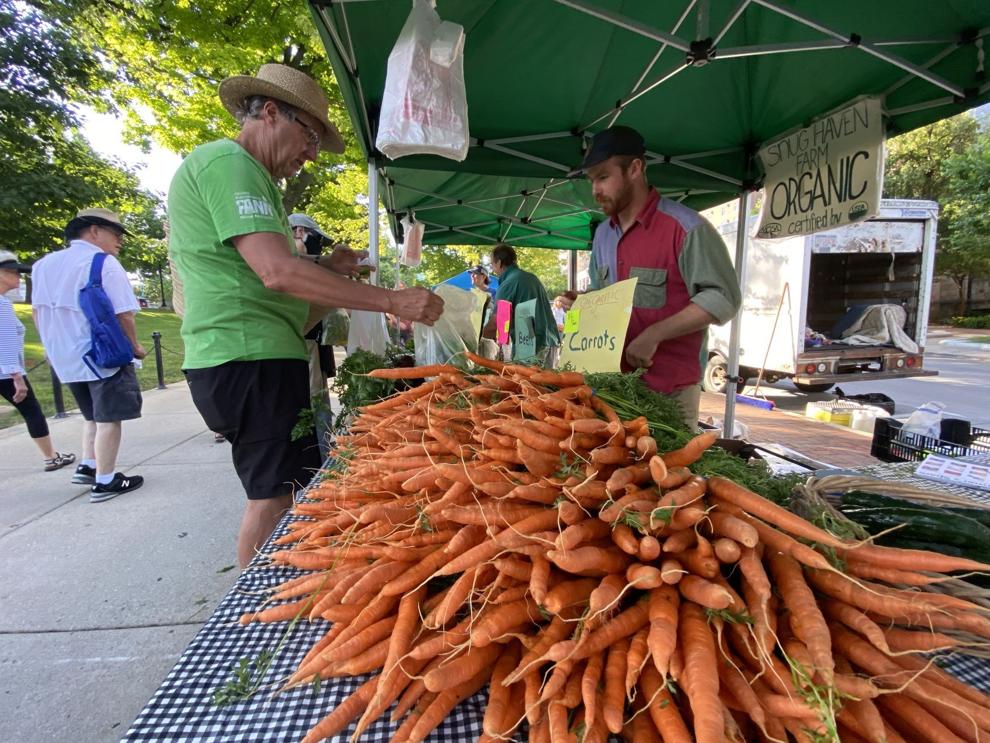 Dane County Farmers Market
Dane County Farmers Market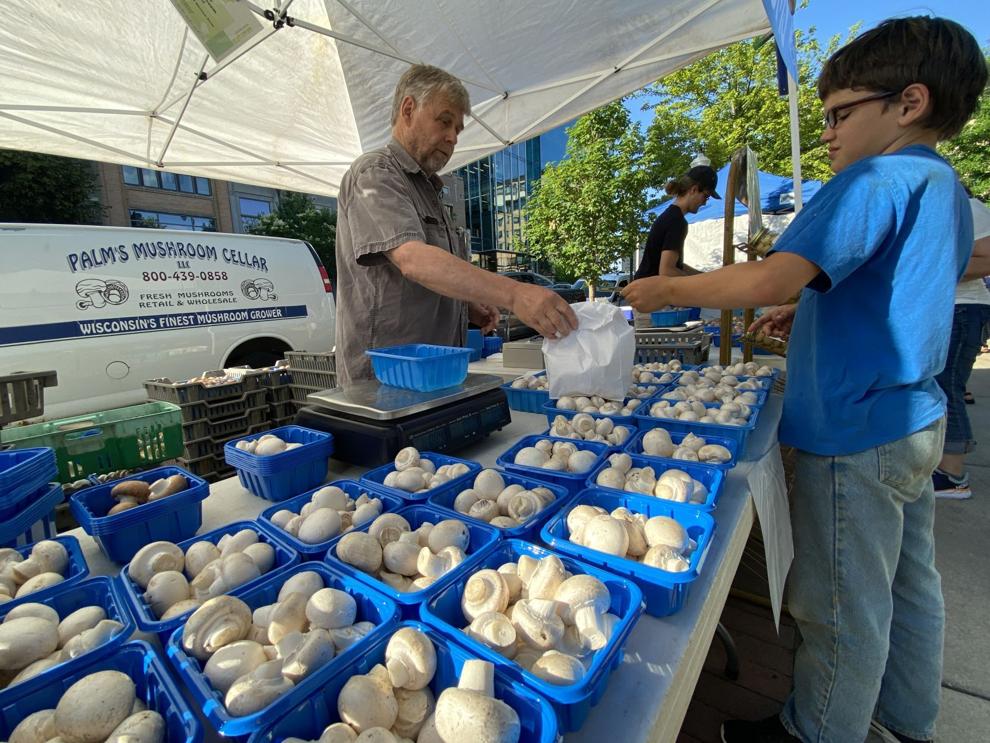 Dane County Farmers Market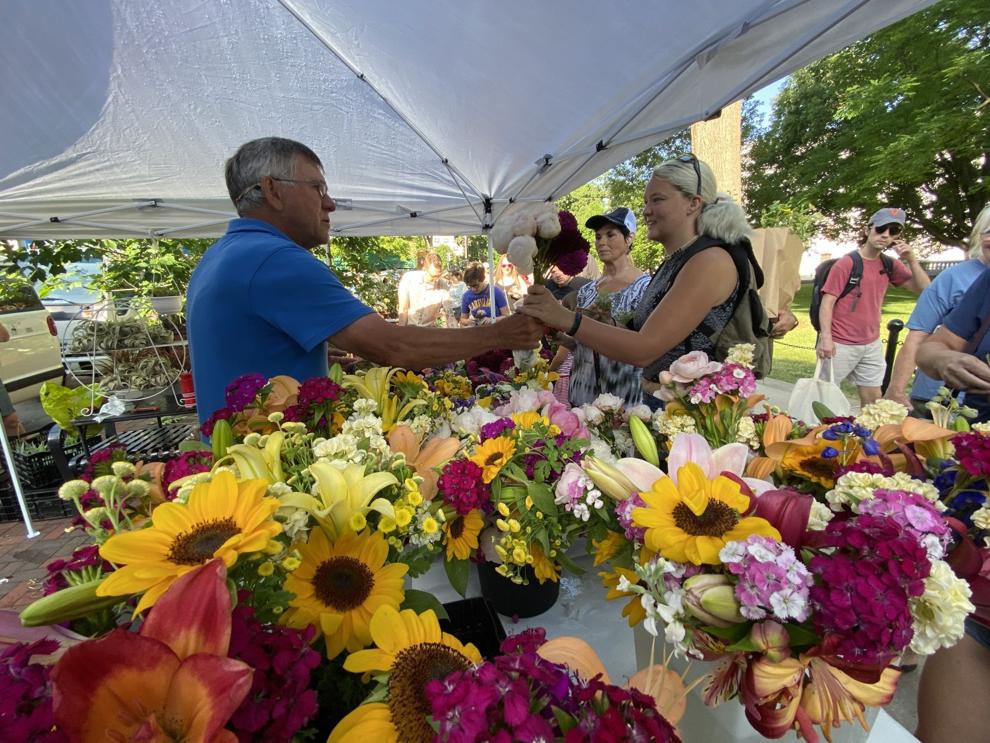 Dane County Farmers' Market
Dane County Farmers' Market