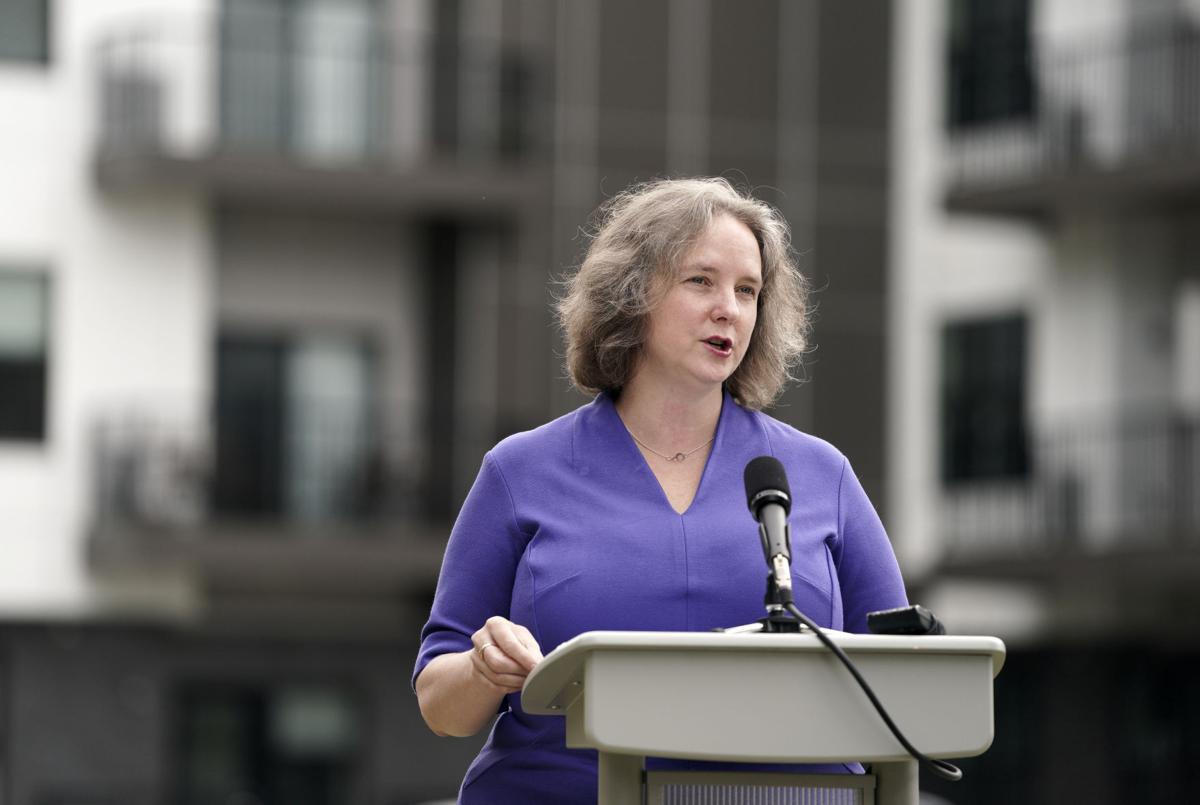 Despite fiscal challenges, Madison Mayor Satya Rhodes-Conway proposed Tuesday a capital budget for 2021 that keeps the long-envisioned Public Market on track and seeks $161.6 million in new spending for affordable housing, land purchases for development, an equity program for small businesses and bus rapid transit.
In her proposal, introduced to the City Council Tuesday, Rhodes-Conway also seeks $3 million over six years for a "Vision Zero" program to redesign the city's most dangerous intersections, more funds for energy efficiency and renewable energy, flood mitigation and converting all streetlights to LED lighting by 2023.
But the budget pushes back the $16.1 million Reindahl Imagination Center on the East Side from 2021-22 to 2023-24. It funds no new police or fire facilities next year, but envisions a remodeling of Fire Station 6 on the South Side in 2024, partly to ensure the city can provide services when it acquires part of the town of Madison.
The mayor's proposal, coming amid the COVID-19 pandemic and economic challenges, reauthorizes $45.8 million in previously approved spending, including funds for the Public Market, several major streets projects and a Metro Transit satellite bus facility. It uses $116.2 million in new borrowing and $45.4 million in new funds from outside sources.
The mayor placed 10 projects, including a new men's homeless shelter, on the "Horizon List," a new category she created last year that includes projects that are not yet ready to be in the new five-year, nonbinding Capital Improvement Plan but could be funded with more information. Also on that list are the $9.1 million remodeling of the fourth and fifth floors of the City-County Building and the $22 million replacement of the obsolete State Street Campus Garage, which could include new public parking, an intercity bus garage, and private housing and commercial space.
The capital budget raises city borrowing to $116.2 million in 2021 from $95.7 million in 2020 and uses far less money from outside sources — $45.4 million compared with $78.2 million in 2020 — which drops overall spending to $161.6 million next year, down from $173.9 million this past year. The city's debt payments will consume 17.1% of spending next year, up a pinch from 2020 and the second-highest share since 2015.
"The devastating impacts of a global pandemic have challenged us all, and the health, social, and economic impacts of it have been felt sharply by too many in our community," Rhodes-Conway said in a budget statement. "As we respond to this public health crisis and the economic fallout from it, we also have a responsibility to advance racial justice and equity in our capital investments with infrastructure that works for all our residents."
The mayor's proposed capital budget will be considered by the city's Finance Committee and she will offer an operating budget next month. The council will make final decisions on both budgets in November.
Equity, climate, health
Rhodes-Conway said every decision in forging the budget was analysed through lenses of equity, how a project would lessen impact of climate change, health, and how it would help the city prepare for a new normal.
"We are only at the beginning of fully understanding how the current economic fallout from COVID-19 will impact the city's budget for the next few years, but we do know that lost revenues will constrain our choices," she said. "But even in the midst of the challenging circumstances we face, we as a community must double down on finding ways to build the Madison we want to see, not just the Madison we've always had."
The mayor's budget makes no changes to the market's overall budget or timetable. Construction is still supposed to start next year with an opening in 2022. Once open, the market would cost about $1 million annually to operate, with revenue coming from renting space to vendors and facilities for special events, with no city operating subsidy.
Rhodes-Conway said it's possible to sustain the city's financial commitment because a tax incremental financing (TIF) district that will deliver the city's $7 million share of capital funding is preforming well and can handle the expense without undercutting other priorities. She said the foundation must remain diligent in developing means to cover operating costs.
"I am very glad to see the mayor has kept the funding for the Public Market in her budget," said council vice president Syed Abbas, 12th District, who represents the area. "I appreciate her commitment to supporting small business, minority and female-owned businesses. This provides hope to our diverse vendor community during an otherwise stressful economic environment."
Madison Public Market Foundation chairman Jamaal Stricklin said his group is pursuing "strong opportunities" for state and federal funding, in addition to completing a community capital campaign.
"In the coming weeks, we will be announcing the first vendors of the market, a new project timeline, and other important details to move our market forward," he said.
Housing and transportation
The proposed budget staggers the timing of projects over the course of the Capital Improvement Plan through 2026, but future councils are not bound to follow it. The full council is up for re-election in 2021 and Rhodes-Conway will face voters in 2023.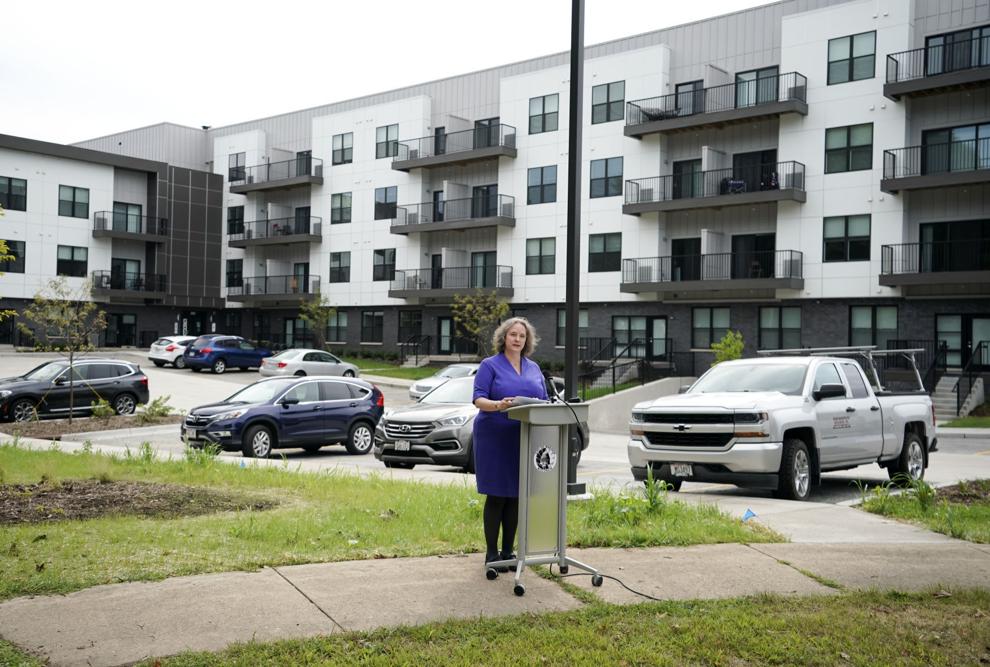 Rhodes-Conway proposed increased funds for affordable housing, which she described as a "critical priority," by $270,000 to $5.77 million in 2021 and envisions further increases to $6.5 million annually by 2023. She sets aside $2 million in that funding for projects not associated with tax credit programs to help more types of developments and organizations access money. She would boost the city land acquisition fund from $1 million to $3 million next year and envisions $2 million in 2022 before dropping back to $1 million annually.
The mayor would continue a Small Business Equity and Recovery program now under consideration by the council with $750,000 in funding for this year. She would provide $2.5 million in 2021 and envisions a total $4 million more in 2022 and 2023.
"These funds will be used to promote equity and resiliency during this time of economic recovery," she said. "This program will help business owners of color, women and other underrepresented business owners to start or expand their businesses and invest in equipment to protect workers and visitors from COVID."
The mayor's commitment to bus rapid transit (BRT) continues in the budget, which requests $2 million for planning next year and envisions spending a total $160 million, including $105 million from federal sources, for the first phase, east-west route of BRT, with construction to begin in 2022. The budget provides $500,000 for Vision Zero in 2021, and sees another $500,000 annually through 2026.
The budget, the mayor said, continues to accelerate investments to make the city more green and resilient to climate change. It spends $6.5 million on flood mitigation in 2021 and envisions an additional $15.1 million through 2026, and another $2.6 million over three years to convert remaining streetlights to LED, which would save nearly $400,000 annually in electrical costs.
Meet the entrepreneurs being groomed for the Madison Public Market
If the 30 entrepreneurs in the Madison Public Market's MarketReady program are any indication, the market will be a crossroads of cultural diversity.
The program is offering this group of local chefs, bakers, artisans and specialty retailers extra support as they prepare to grow their businesses into the market, which is expected to open in 2019 at the corner of East Washington Avenue and First Street.
Here's a snapshot of each of the 30 entrepreneurs and their big -- or small -- ideas. Most of the photos were submitted by the entrepreneurs for MarketReady.