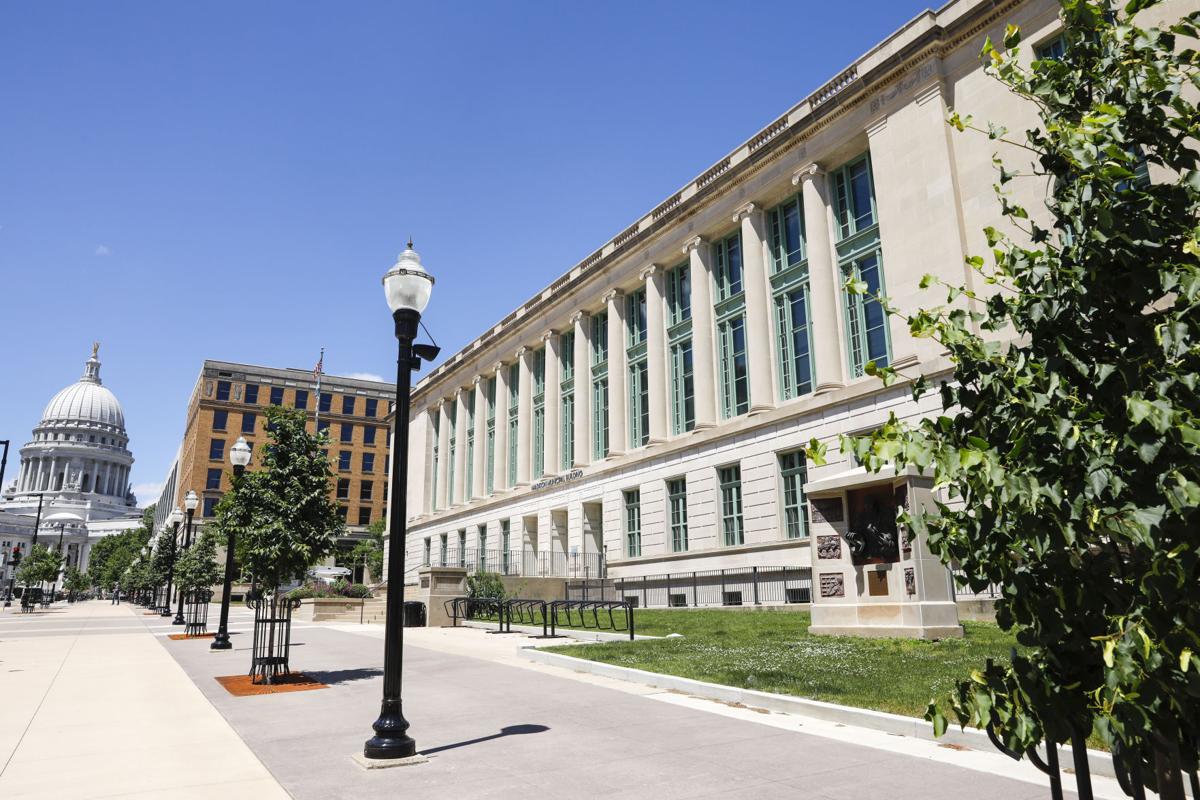 With the city facing fiscal challenges and pressing needs, Madison Mayor Satya Rhodes-Conway on Tuesday proposed a whopping $355.3 million capital budget for 2022 with more funds for affordable housing to combat homelessness, supporting small businesses and starting to build bus rapid transit.
The city's economy is recovering, but many residents continue to be disproportionately affected by the effects of the pandemic on their work, their housing and their economic security, Rhodes-Conway said. "The city is working to support residents and businesses that are struggling and address the underlying inequities in our community." 
The mayor's proposal includes no unexpected, big-ticket investments, but the capital budget, dramatically inflated by the start of the largely federally funded first phase of BRT, is the city's largest ever, more than doubling the current year's $166.4 million plan.
"Most of this is federal money coming to the city that would not be repaid with property tax dollars," city finance director David Schmiedicke said. 
Rhodes-Conway uses a blend of local and a lot of outside money to advance shelter for the homeless, more lower-cost housing and initiatives to support home ownership, opportunities to start and grow businesses, and the start of construction of BRT, a high-frequency, high-capacity, limited-stop service that would run 60-foot-long buses on city streets and dedicated lanes with special stations.
The proposal also includes $3.3 million to extend services to the town of Madison, much of which will be absorbed by the city on Oct. 31, 2022. The investments will be for loans to developers for lower-cost housing, land purchases and other loans and grants, equipment to support street services, recycling and refuse carts and additional voting equipment.
The budget would reconstruct Atwood and University avenues and the John Nolen Drive bridges, invest $16.5 million to acquire electric vehicles for the Public Works Department and $2.25 million to convert all city-owned street lights to high-efficiency LEDs. It would deliver continuing funds to the city's Safe Streets Madison and Twenty is Plenty programs intended to eliminate traffic deaths and severe injuries on city streets by 2030.
The city, now in the second year of the COVID-19 pandemic and its economic fallout, is getting a much-needed boost with $47.2 million in federal American Rescue Plan Act money. The City Council has already approved a plan to use $22.8 million for violence prevention and youth engagement, homelessness, affordable housing, emerging needs, including assisting undocumented residents, and economic development.
The proposed budget provides $9.75 million to projects outlined in the plan, including converting a hotel to housing, housing for homeless youth, and energy improvements to older housing.
The federal funds are "absolutely transformational" for the capital and upcoming operating budget proposals for 2022, Rhodes-Conway said.
The mayor said she asked a staff team to analyze all projects and programs with an eye toward racial equity, environmental sustainability, long-range planning, health and safety, limited fiscal impacts, feasibility and timing.
The budget "reflects the needs of our community and balances them with the resources available," she said.
City Council president Syed Abbas said the proposed capital budget "looks good but there is room for improvement." He applauded BRT, electric vehicles, library and park investments, as well as affordable housing initiatives, but said the city needs even more investment in lower-cost housing and the purchase of land for future redevelopment, which "can generate wealth for people of color and disconnected communities." 
BRT construction
The $166 million price tag for the first phase of BRT, due to run roughly from East Towne to West Towne, is easily the single most expansive item in the capital budget, matching this year's entire capital budget. Construction on the system is expected to start in late 2022 and continue through 2024.
The sum includes about $23.5 million in previous appropriations, use of city-owned property that serves as a match for federal grants, and future debt payments on planned borrowing, plus $142.5 million next year that will cover roadway modifications, station construction, easements and vehicles. The BRT budget includes $115.8 million in federal funding for 2022.
The mayor's budget also envisions spending $4 million in 2023 to design and implement a second BRT route from South Park Street to Northport Drive.
"It's been 30 years since Madison started talking about rapid transit," Rhodes-Conway said. "It's high time we're moving ahead with it."
She's also providing $120,000 to help plan for the eventual return of Amtrak train service to Madison.
Focus on housing
The budget also relies on federal funds from the American Rescue Plan, especially in addressing homelessness and housing.
Specifically, the plan calls for using $2.5 million to convert hotels to housing; $2.5 million to buy the Salvation Army of Dane County's property at 3030 Darbo Drive, which would help support the nonprofit's $30 million redevelopment of facilities on the 600 block of East Washington Avenue and give the city a facility to serve the Darbo-Worthington neighborhood; and $2 million for housing for homeless youth.
The federal funds would also provide $500,000 in lending to support home ownership and rehab, and $250,000 for energy efficiencies in older housing, which is often cheaper than new housing.
Meanwhile, the mayor would boost the Affordable Housing Fund from $6.27 million in the current year to $7 million in 2022, and would sustain the $7 million contribution annually through 2027. She would increase the affordable housing consumer lending program by $1.65 million to a total $3.7 million, and boost funding for a permanent men's homeless shelter by $1 million to $4 million in 2022, for a total project budget, including money from Dane County, of $10 million.
"Housing remains a critical priority for our community, and I propose to increase affordable housing and home ownership to those who need assistance the most," the mayor said.
The proposed budget provides $2 million for a Small Business Equity and Recovery program, $500,000 less than the current year when funds rose to respond to the pandemic, but would fund the effort on a continuing basis, including $500,000 annually starting in 2024 when no money was envisioned, Schmiedicke said. It also increases funds for the Healthy Retail Access Program, which offers grants to projects that improve access to affordable, healthy and culturally appropriate food, he said.
'Horizon list'
The mayor placed several projects on the "horizon list" for projects that meet a clear community purpose but are not yet fleshed out enough to be included in the nonbinding, five-year Capital Improvement Plan.
$22 million to replace the Lake Street parking garage until an updated funding structure is completed that may include partnerships with the private sector on a larger redevelopment.
At least $16.1 million for a new Elver Park Community Center and $1.2 million to replace the Brittingham Beach House.
$5.7 million to implement the Vilas Park master plan, which would deliver a new main park shelter, new open shelters, a renovated beach bathhouse on Lake Wingra and more.
Debt costs
Overall, the proposed capital budget is $188.8 million more than the current year. It includes $142.8 million in borrowing and $212.5 million from other sources.
The city will have an additional $63.5 million in reauthorizations for previously approved projects such as the permanent homeless men's shelter.
The city's annual debt costs have risen from 12% of the general fund budget in 2011 to roughly 17% in the current year and about the same in 2023.
The nonbinding, five-year Capital Improvement Plan shows the capital budget falling from $355.3 million in 2022 to $128 million in 2024 before rising to $193 million in 2027.
The city's Finance Committee will consider amendments to the plan in September. Rhodes-Conway will propose an operating budget on Oct. 5, with Finance Committee consideration of amendments later that month. The full council will decide both budgets the week of Nov. 8.
PHOTOS: Madison's new $33 million fleet services building
Fleet Services copy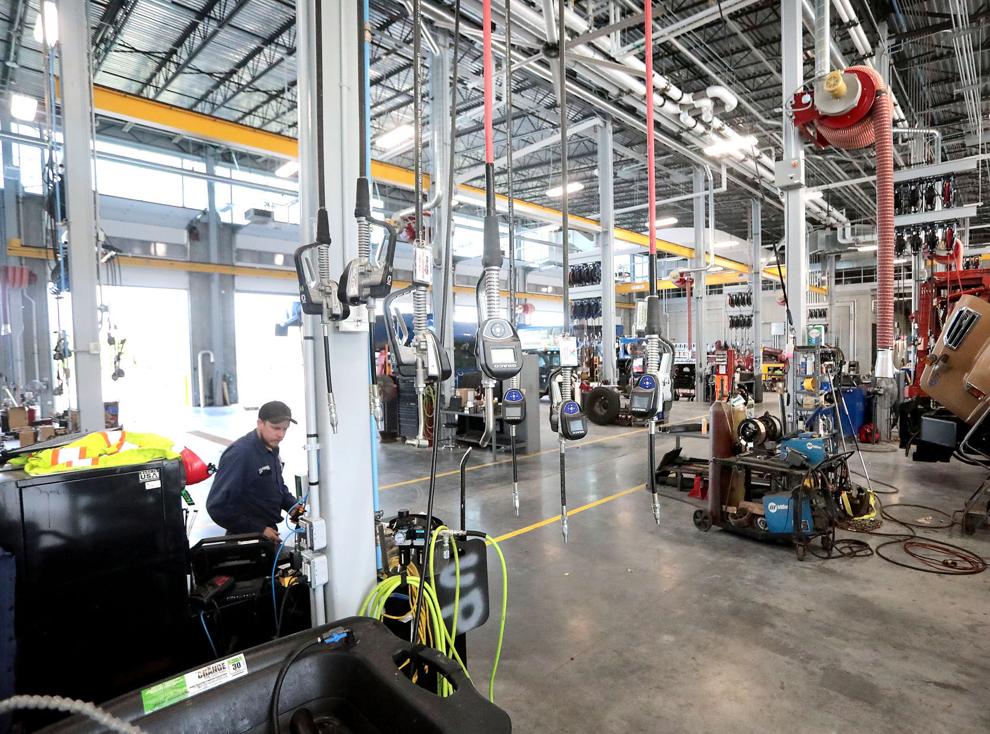 Fleet Services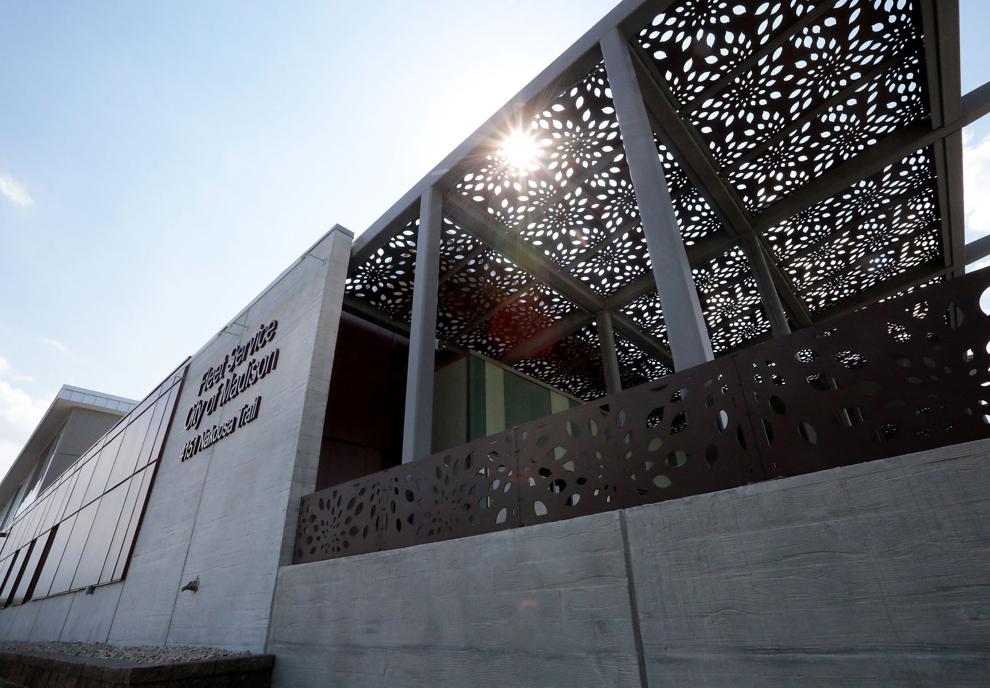 Fleet Services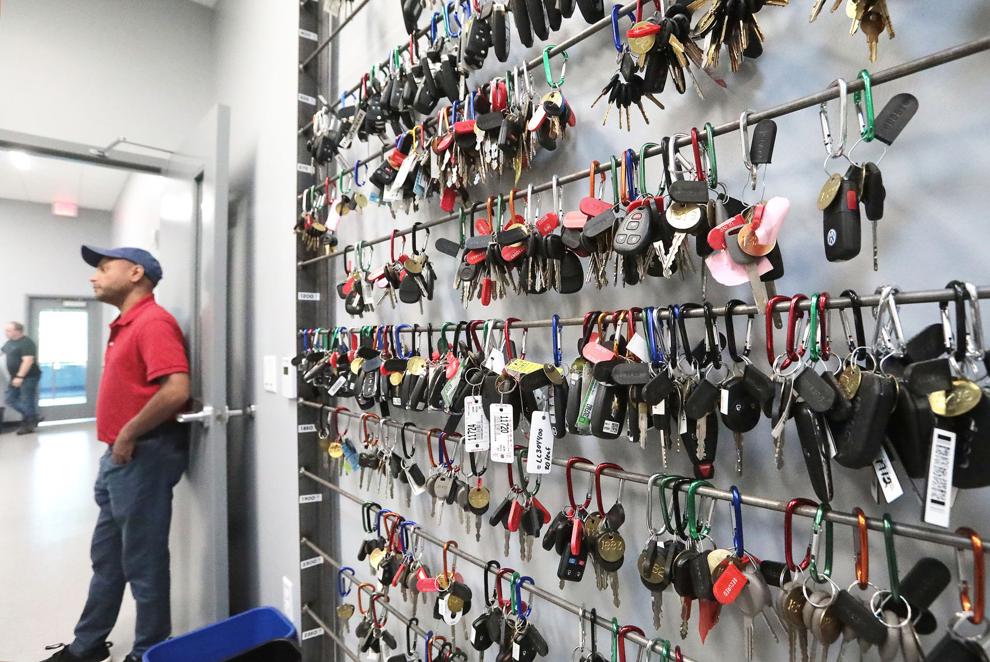 Fleet Services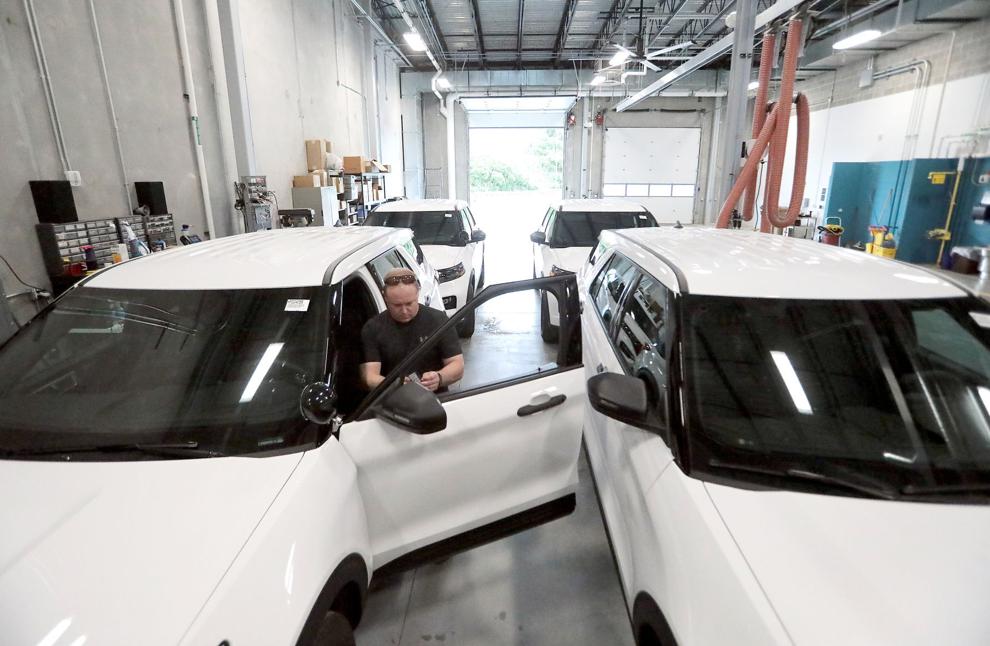 Fleet Services Building 05-06182021172219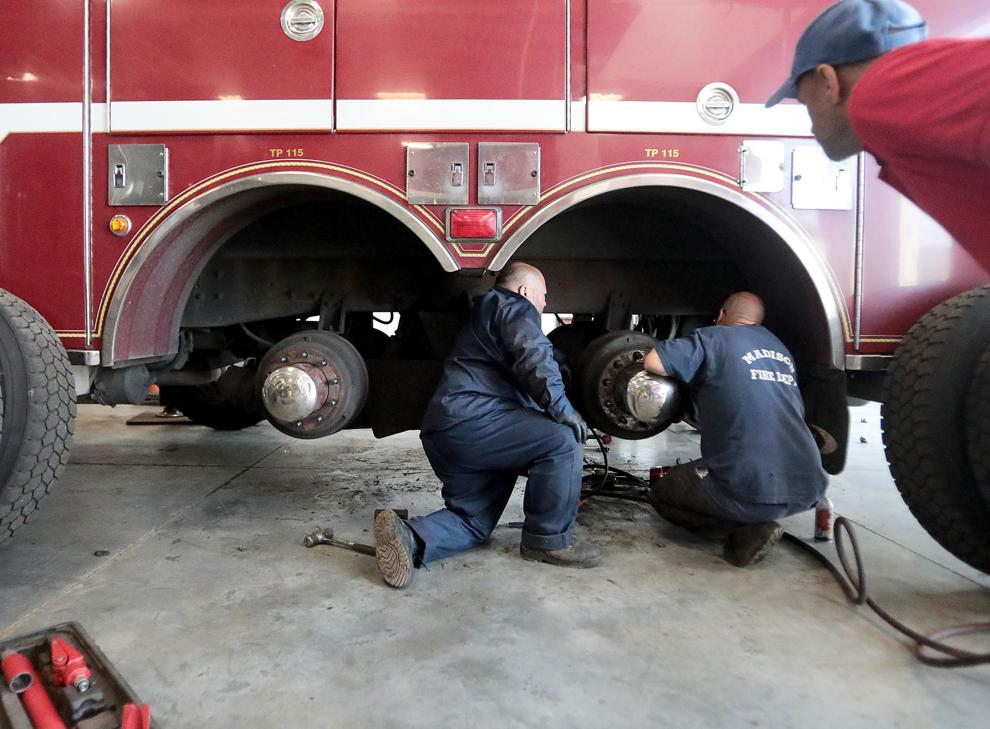 Fleet Services Building 06-06182021172219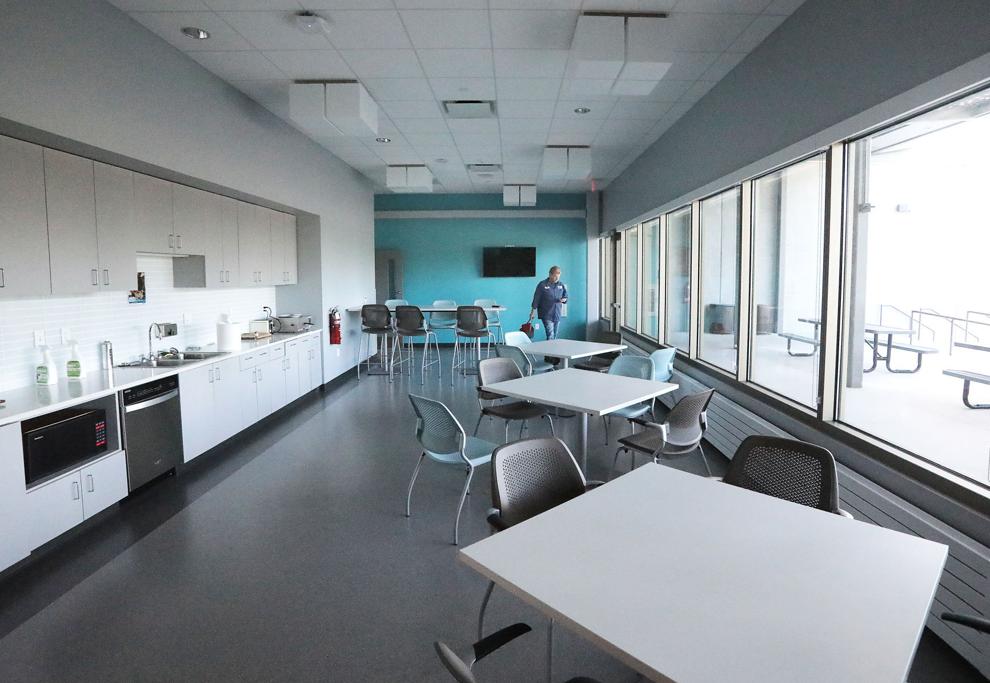 Fleet Services Building 07-06182021172219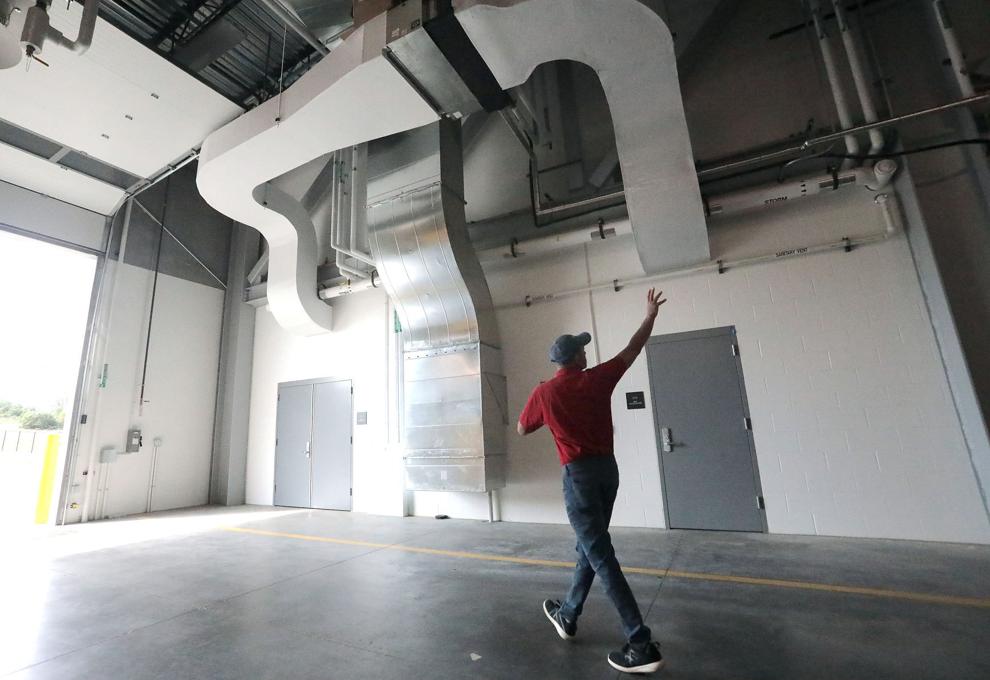 Fleet Services Building 08-06182021172219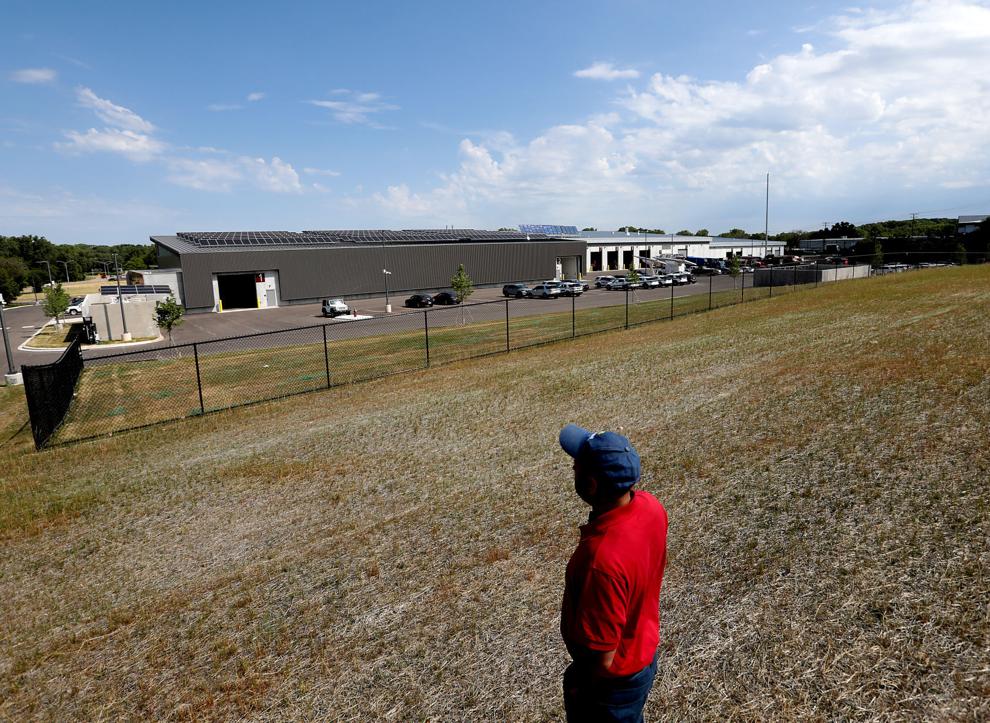 Fleet Services Building 09-06182021172219
Fleet Services Building 10-06182021172219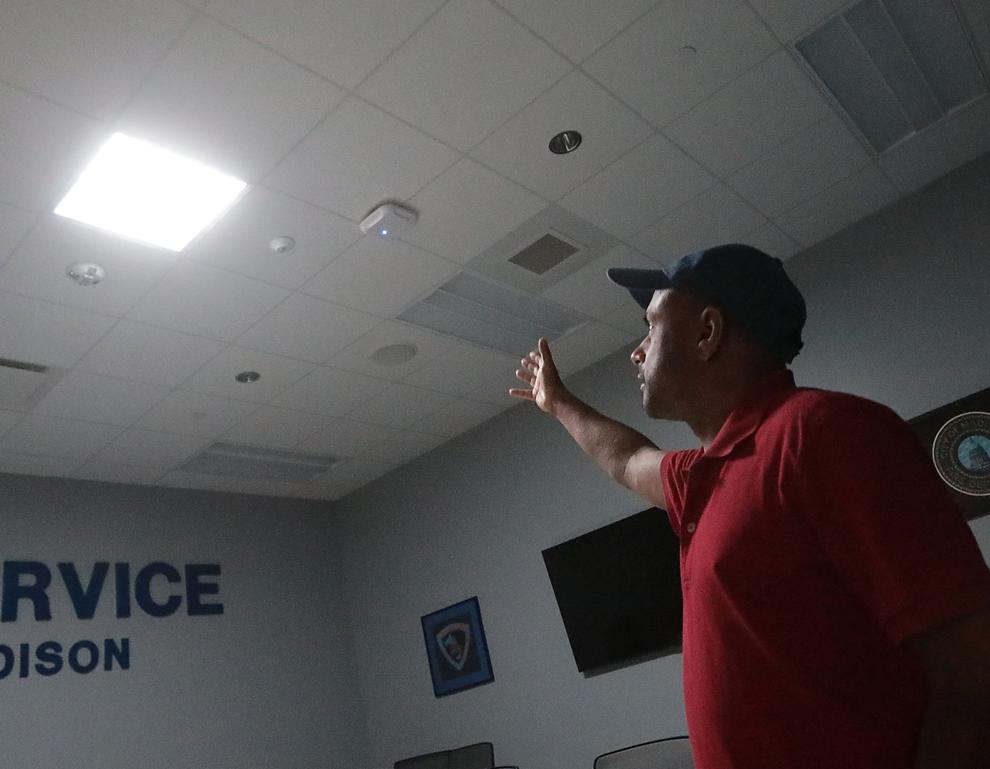 Fleet Services Building 11-06182021172219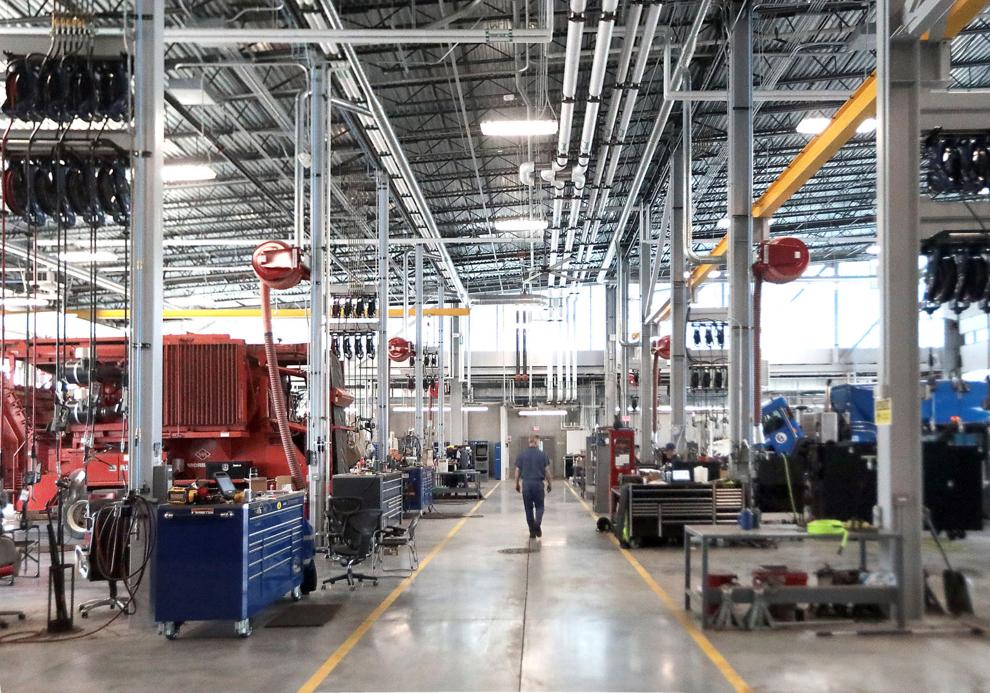 Fleet Services Building 12-06182021172219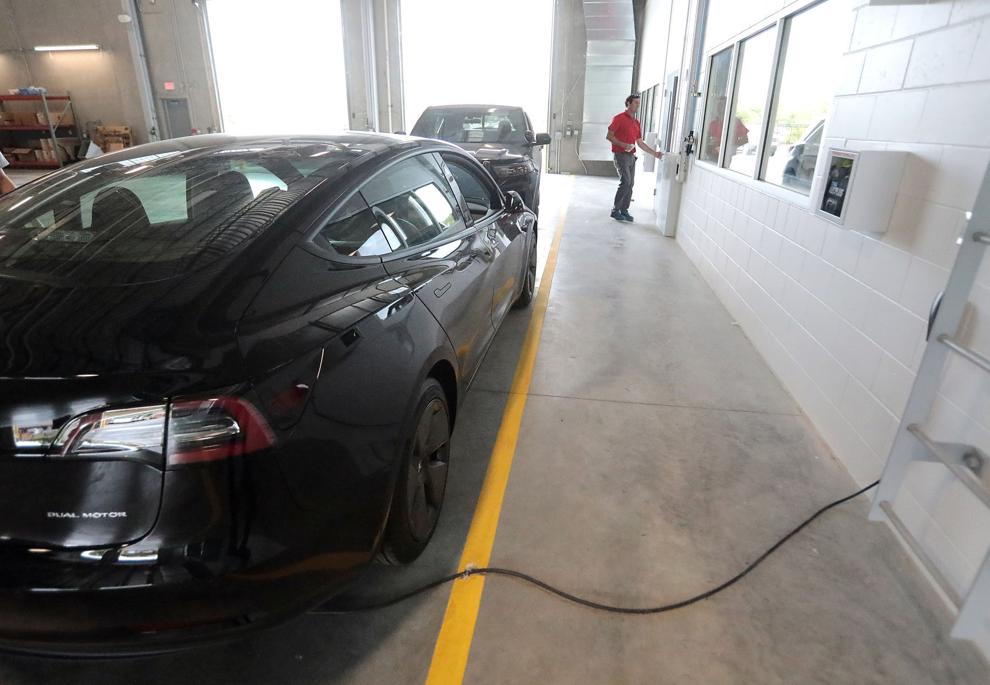 Fleet Services Building 13-06182021172219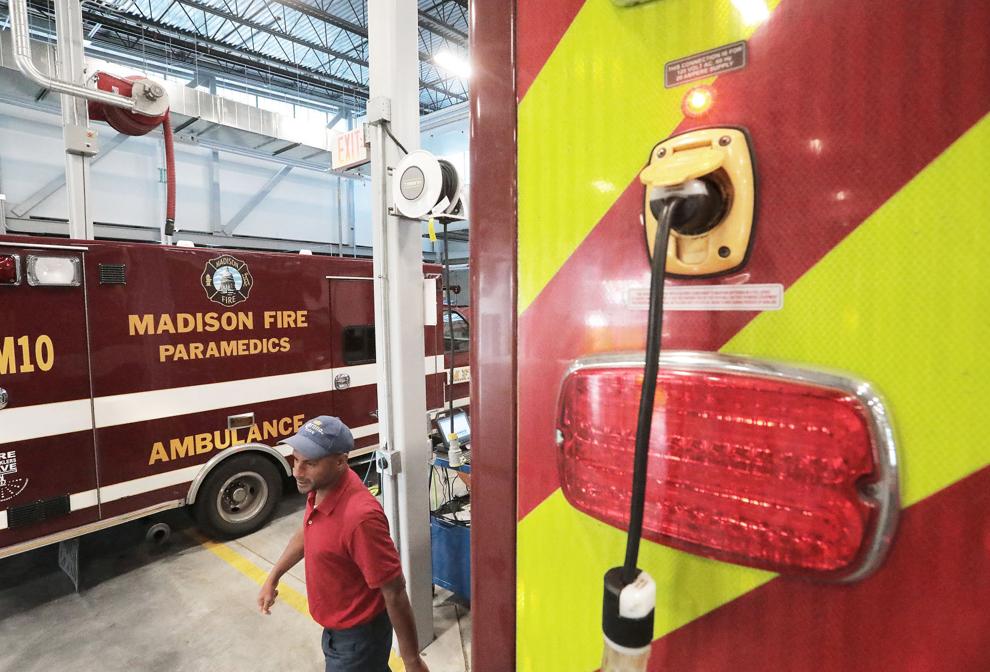 Fleet Services Building 14-06182021172219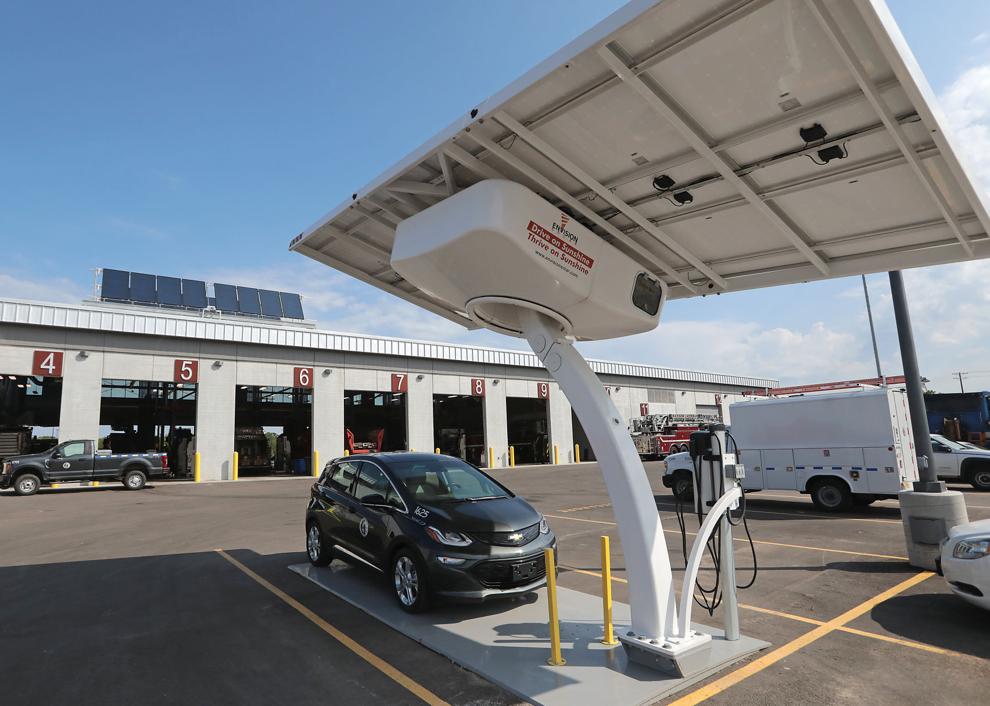 Fleet Services Building 15-06182021172219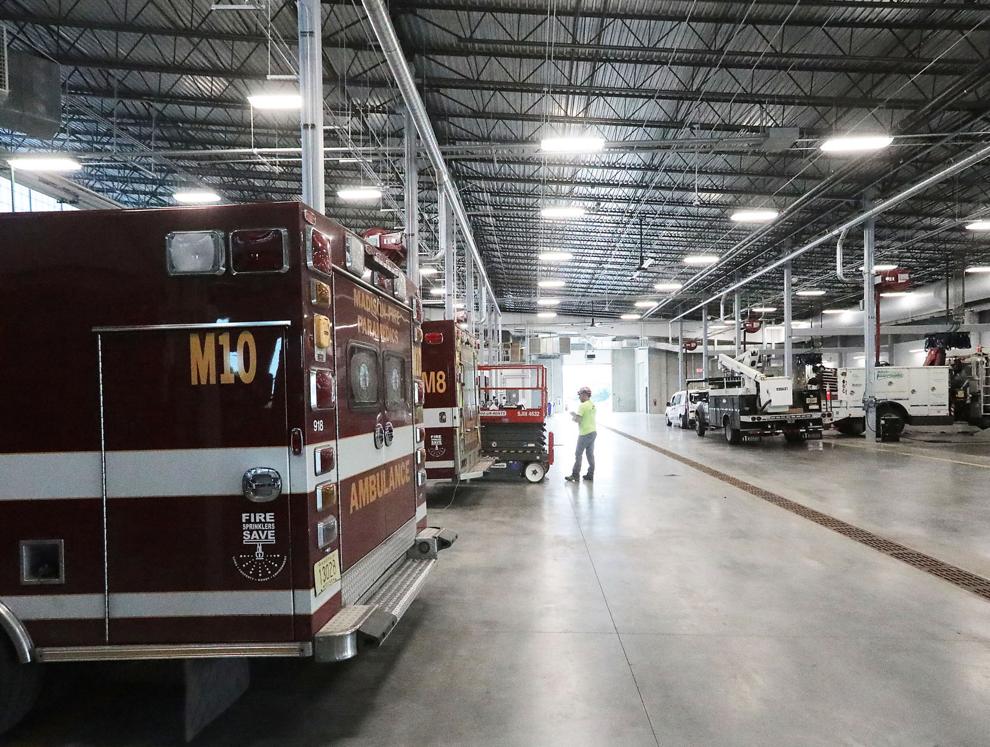 Fleet Services building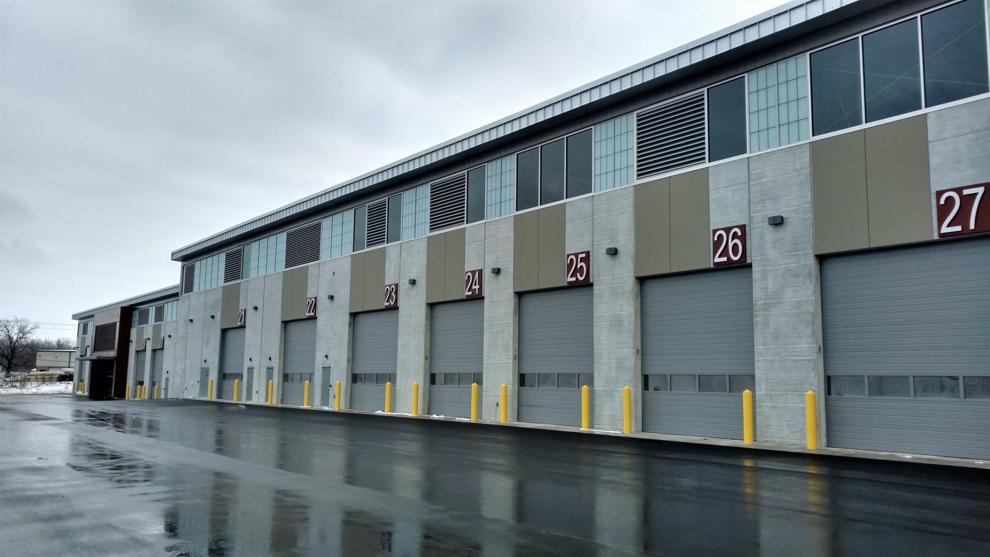 Fleet Services building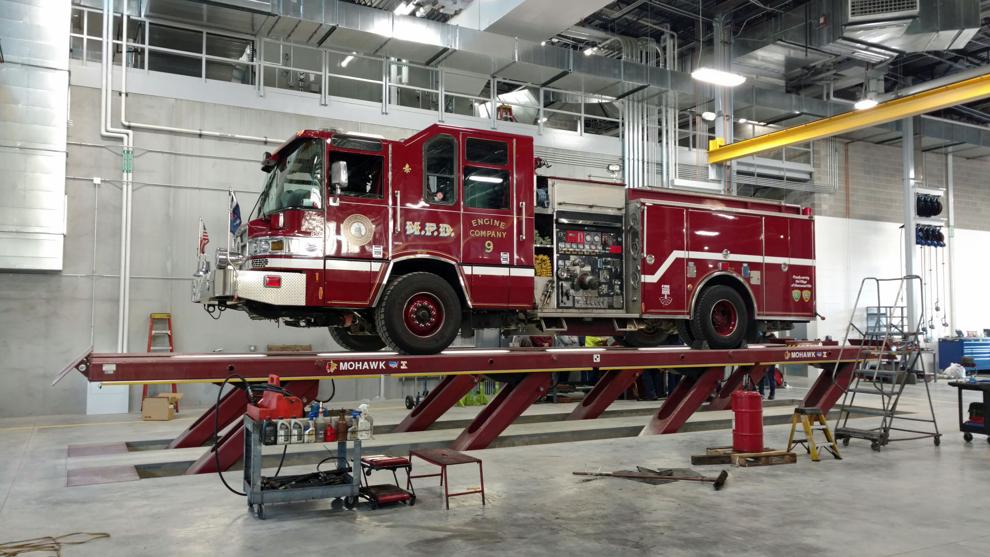 Fleet Services building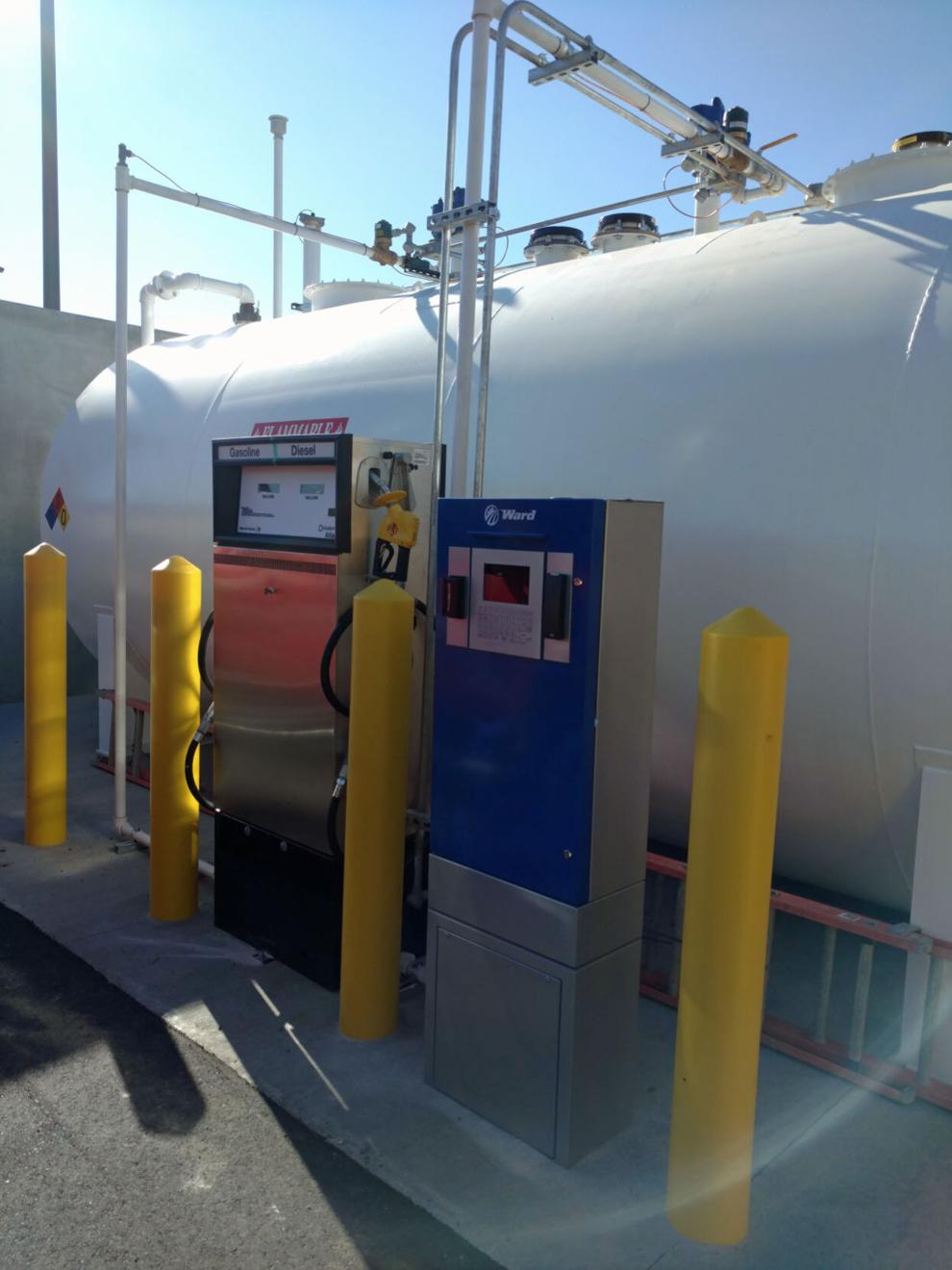 Fleet Services building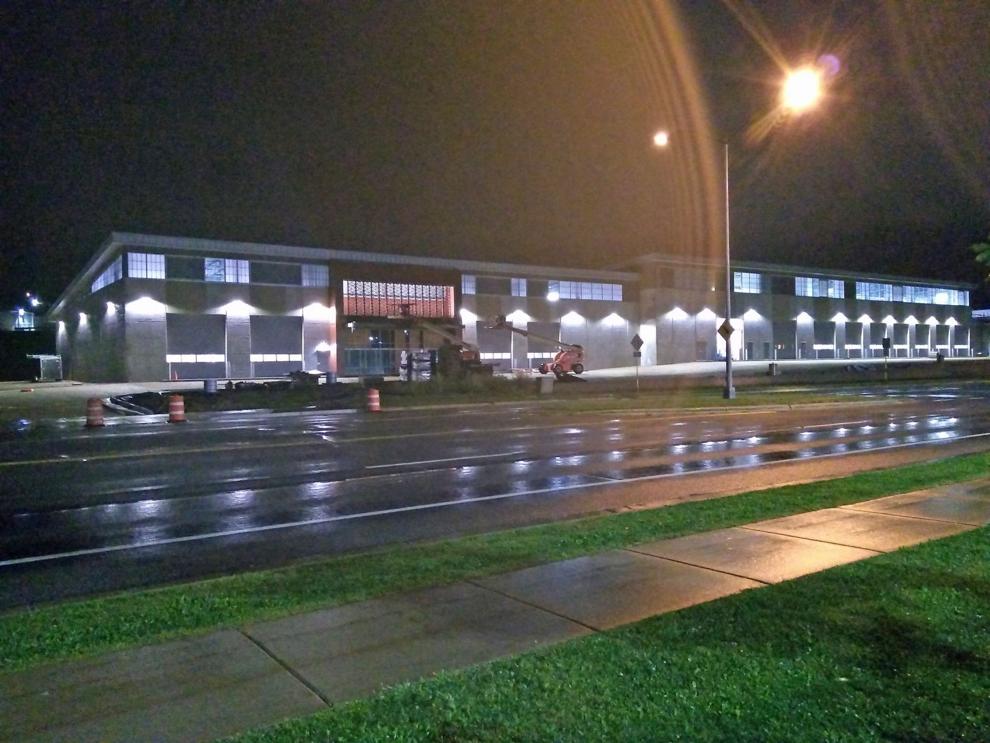 Fleet Services building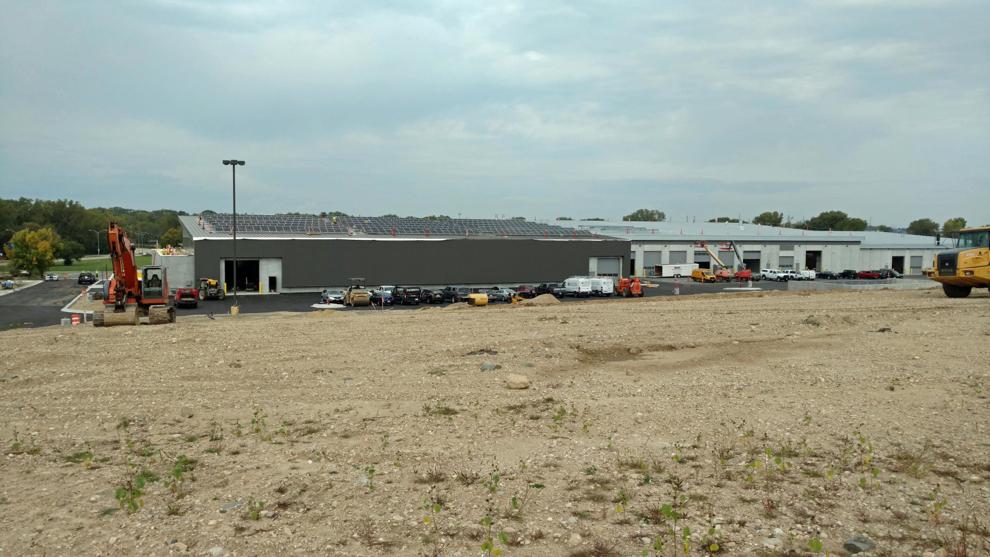 Fleet Services building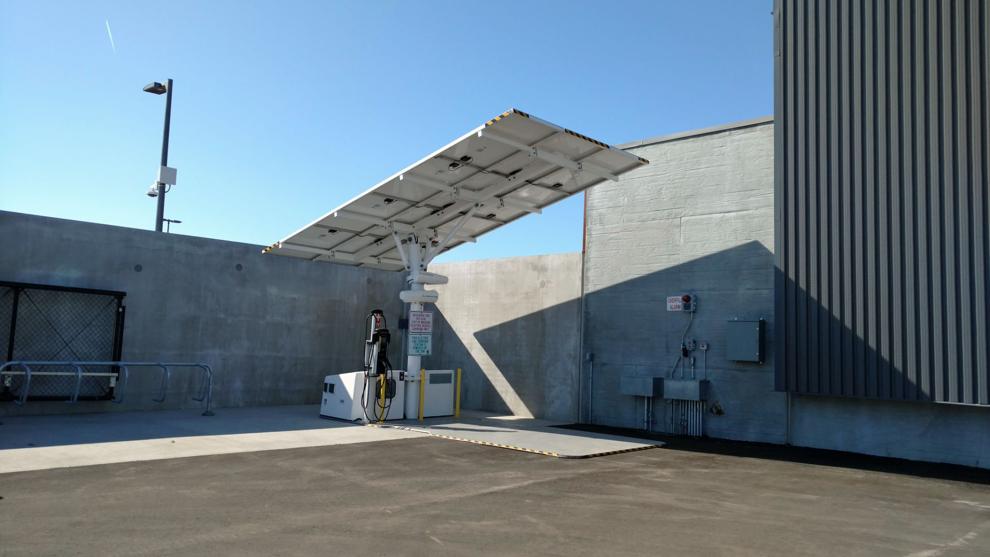 Fleet Services building