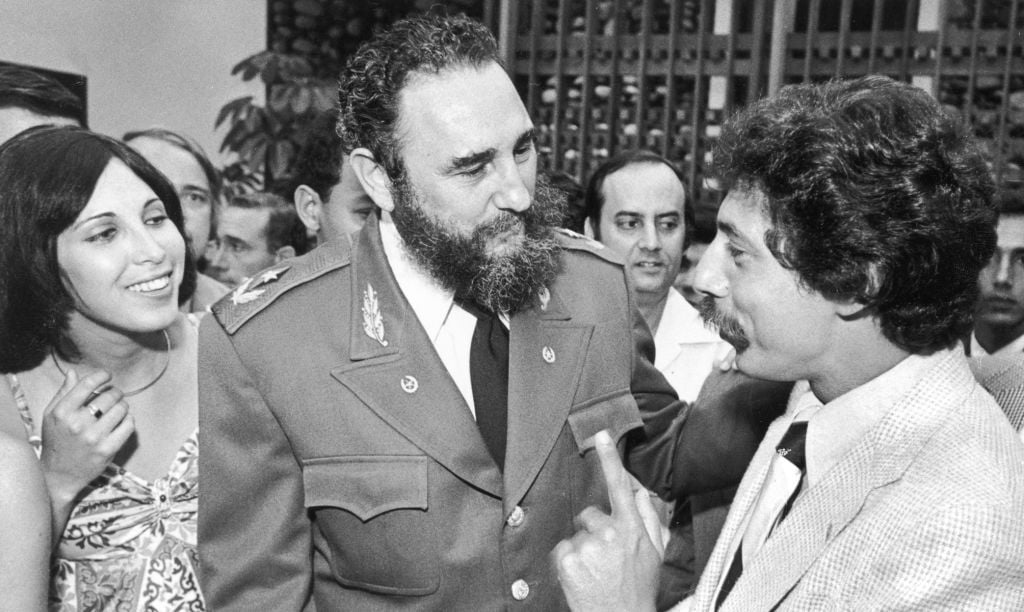 Mayor Paul Soglin, who first met Fidel Castro during a late-night, three-hour visit while on a trip to Cuba in 1975, remembered the country's longtime leader as a reserved and quiet man, despite his fiery speeches and staunch socialist rule that many American politicians saw as oppressive.
Castro died Friday night after a decadelong battle with illness that caused him to step down in 2008.
He led the 1959 revolution that placed him in power, and his embrace of communism led to the severing of ties between Cuba and the United States.
Amid the tension and icy relations, Soglin and a delegation from Madison were invited to Cuba in 1975 on a tour that included visits to a research agricultural center, several dairy stations and the former DuPont family estate near Veradero, the Wisconsin State Journal reported at the time.
Castro dropped in unexpectedly at their hotel room about 11 p.m. the night before their departure and stayed until about 2 a.m.
In characteristic fashion, Castro wore green fatigues and puffed on a cigar, Soglin said in describing the encounter at the time, and was "very warm and very serene and relaxed."
Much of the conversation focused on common interests of Cuba and the Madison area, such as agriculture and tourism, Soglin said.
Castro was quiet when he spoke and was curious about Madison, asking questions about baseball, winter snow and the college atmosphere, said Soglin, who visited the country two more times within the decade and again met Castro at a reception during a U.S. Conference of Mayors visit to Cuba in 1978.
After Castro stepped down from power in 2008, his brother Raul Castro took power. In 2014, Raul worked with President Barack Obama to begin to thaw the tensions between the U.S. and Cuba.
Soglin, who gave the key to the city to Fidel Castro, commended the beginning normalization of relations between the two countries, saying at the time that it was "long overdue."
"I imagine that the greatest obstacle to normalizing relations between the U.S. and Cuba was Fidel Castro as the leader of his country," Soglin said Saturday. "It was unfortunate that U.S. foreign policy was defined by personalities."
Castro was known for his unwavering stance on socialism, often proclaiming "Socialism or death" as his rallying cry. Soglin did not see Castro's staunch ways as a reason to disregard the lifetime of the man some called a dictator.
"His success was defined by U.S. standards," Soglin said. "He would not allow a free press or elections. On the other hand, he was a popular leader who inspired generations of Cubans."
The Associated Press contributed to this report.
Get Election 2020 & Politics updates in your inbox!
Keep up on the latest in national and local politics as Election 2020 comes into focus.