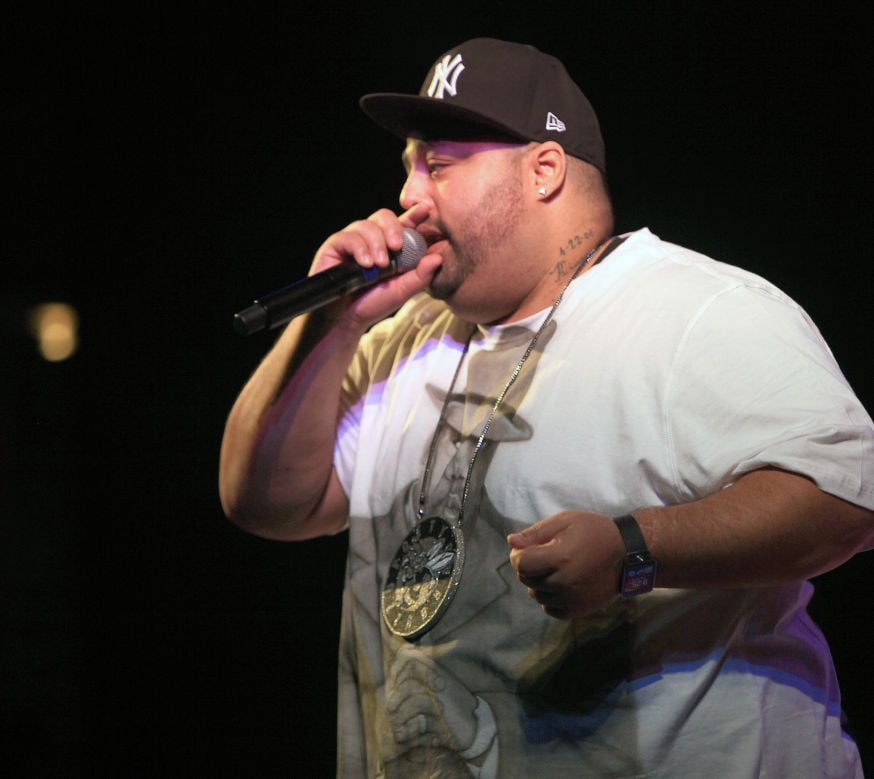 Mayor Paul Soglin is proposing a task force on Equity in Music and Entertainment to make the city a more welcoming place, especially for hip-hop music performers and audiences.
A diverse art form that bridges generations, hip-hop has led a complicated life in Madison. The city has an active community of hip-hop artists, but in the past, some live music venues have added what some call excess security for events or dropped hip-hop events altogether after shows were marred by fights, other violence or gunfire.
The proposed task force, which is being reviewed by city committees with a decision by the City Council expected in April, comes after years of efforts by the hip-hop community to find equity in city policies and policing.
"There is a vibrant local scene," Soglin said. "But their ability to reach audiences is not as good as that scene."
The task force is a realization of that challenge, the mayor said.
About seven years ago, the hip-hop community established the Madison Hip Hop Awards to honor the best creative work being done by local artists and producers and also the Urban Community Arts Network, which has worked to organize shows, school workshops and community events for adults and youth.
"To have the mayor introduce (the task force) is a breakthrough," said Mark "ShaH" Evans, one of UCAN's founders. "How can we fix this, not just for hip hop but for the whole local music scene?"
The proposed task force comes in the wake of city cultural planning in which entertainment industry professionals consider the live music industry and its venues over-regulated, particularly events featuring performers identified with hip-hop culture. Some have called for a new look at costs for entertainment licensing.
The task force is long coming and needed, said Pascal "DJ Pain 1" Bayley, a DJ and record producer from Madison who has worked with artists such as Young Jeezy, 50 Cent, Ludacris and Public Enemy, and helped create the Madison Hip Hop Awards and UCAN.
"There are no opportunities for hip-hop musicians to perform," Bayley said, adding that the musical genre for years has been incorrectly and unfairly blamed and punished through policies and policing for the negative actions of some patrons. "The (regulatory) climate with regard to hip-hop hasn't changed at all. Actually, it's gotten worse."
There have been many instances of fights, violence and sexual assault at events like the Mifflin Street block party, where large crowds gather with people drinking, but blame is never applied to a genre of music, Bayley said. "Hip-hop is no more violent, or prone to violence, than any other genre of music or entertainment," he said.
The city's Alcohol License Review Committee has been criticized for being unduly harsh on licensing music venues, particularly those that cater to people of color and hip-hop acts, said council President Mike Verveer, 4th District, an ALRC member who is a sponsor of the resolution to create the task force. "The task force will look at any barriers."
The 11-member task force would be asked to:
Identify root causes of issues that may inhibit equal access to entertainment by all residents and guests, including transportation, public perception and safety concerns.
Study best practices in other communities, especially those with large college student populations, young professionals and residents active in "urban arts."
Consider strategies to create an atmosphere in which communication on the issue can be ongoing.
Analyze costs, revenues and timelines that will support short- and long-term recommendations.
The task force would be asked to submit recommendations and final work to the mayor and council by February 2018.
The task force will rely on staff of the Department of Civil Rights and will include representatives from five city committees, a hip-hop community organization, a college student, an entertainment promoter, a live music business owner, a music venue property owner and a musician.
"To me, it seems pretty balanced," Bayley said. But it's critical, he stressed, that the task force also have a conversation about race.
"As long as the heart of the conversation is masked by these myths, we're never going to address what's really happening," he said.