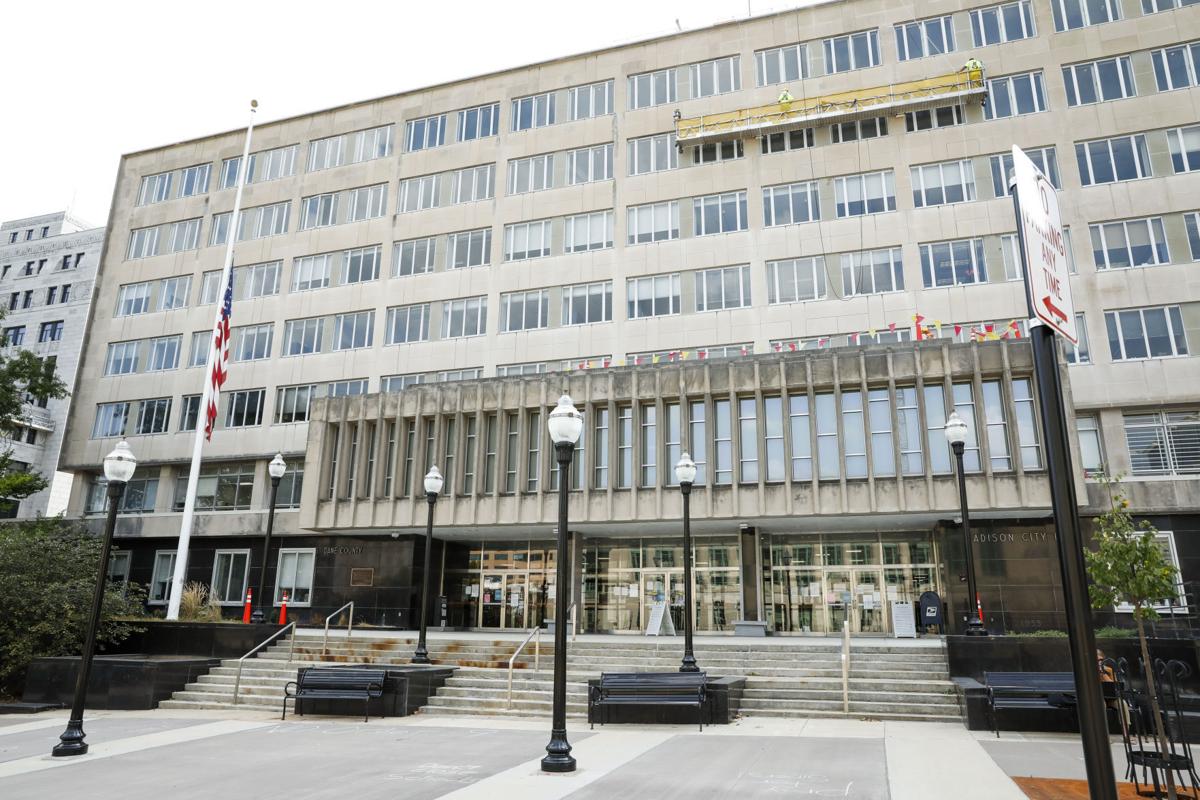 Madison Mayor Satya Rhodes-Conway and City Council members are seeking to raise pay for the city's nonunion employees to make raises comparable to those given police and firefighters.
Seven council members on Tuesday introduced a resolution to use $4.5 million of the city's $47 million in federal emergency stimulus funding for a one-time, $2,661 payment to all general municipal employees for 2021.
The proposal, however, is inconsistent with U.S. Department of Treasury rules on the use of American Rescue Plan funds, city finance director David Schmiedicke said.
The mayor is drafting a separate resolution to address wage equity issues for general municipal employees in a phased approach over three budget years beginning in 2022, Schmiedicke said. It will be introduced at an upcoming council meeting, he said. Rhodes-Conway could not be reached.
Prospects for the resolution originally sponsored by Alds. Sheri Carter, Arvina Martin, Lindsay Lemmer, Tag Evers, Charles Myadze, Christian Albouras and Barbara Harington-McKinney to provide the one-time payment using federal American Rescue Plan funds are uncertain. It will likely be discussed by the city's Finance Committee on Monday.
"We are working to achieve pay equity, and the mayor's resolution is a good first step," Martin said Wednesday. "Ald. Lemmer and I are also working with the Finance Department to see how we can get closer to the goals we had in the original resolution, given that our original proposal is not possible, per federal rules about how ARPA dollars can be spent."
The pandemic "has put city employees in unimaginable situations to navigate and balance work, family and health concerns," the resolution says.
The one-time payments, which equal 3.75% of the average annual yearly wage of $70,950 for all permanent general municipal employees, would cost a total $4.5 million. About 1,400 of the city's 2,900 employees are classified as general municipal employees. Employees in the city's police, firefighter and Teamster bargaining units would not be eligible for the money.
The payments would be made to honor the employees' critical, essential services to maintain operations during the COVID-19 pandemic and to recognize that general municipal employees are behind for raises compared to the city's protective service employees, the resolution says.
Police and firefighters got raises of 2% in December 2018, 2.5% in June 2019, 3.25% for 2020 and 3.75% for 2021, Schmiedicke said. The Teamsters got hikes of 2% for 2019, 2% in December 2019, 2.5% in June 2020, and 2.5% in June 2021. General municipal employees received increases of 3.25% for 2019, 3.25% for 2020, and nothing for 2021, he said.
Early decision
The decision to not provide a pay raise for general municipal employees in 2021 was made before President Joe Biden signed the American Rescue Plan into law on March 11 or an announcement of the $47 million funding allocation to Madison, the resolution says
One of the allowable uses of the $47 million is to provide premium pay to workers performing essential services during the pandemic in amounts up to $13 per hour or $25,000 per employee, it says.
But under Department of Treasury rules, essential workers are those in critical infrastructure sectors "who perform in-person work, interact with others at work, or physically handle items handled by others," Schmiedicke said in a memo to council members on Friday.
Also, the rules emphasize the need to prioritize premium pay for lower-income workers and that a worker would not be engaged in essential work for telework performed from a residence, the memo says.
A conversation is important, even if the resolution can't move forward as originally proposed, Harrington-McKinney said.
"I do feel it should be deliberated," she said. "Our staff, like everyone else, has been impacted for the last 12 to 14 months by COVID. If there's an opportunity for a salary increase, I certainly support that. This will be hashed out. We'll see on Monday. It will be a robust discussion."
Reset, restart: Madison-area businesses embrace new reality
To survive, business owners know they need to be prepared for what's next. It's safe to say most weren't prepared for the cataclysm of the last year. Yet, most adapted. From reducing hours and adding curbside pickup or outdoor seating to changing product lines, finding new suppliers and moving their operations online, companies reinvented themselves. Some of those changes were temporary; others will alter the face of Madison's business community for years to come.