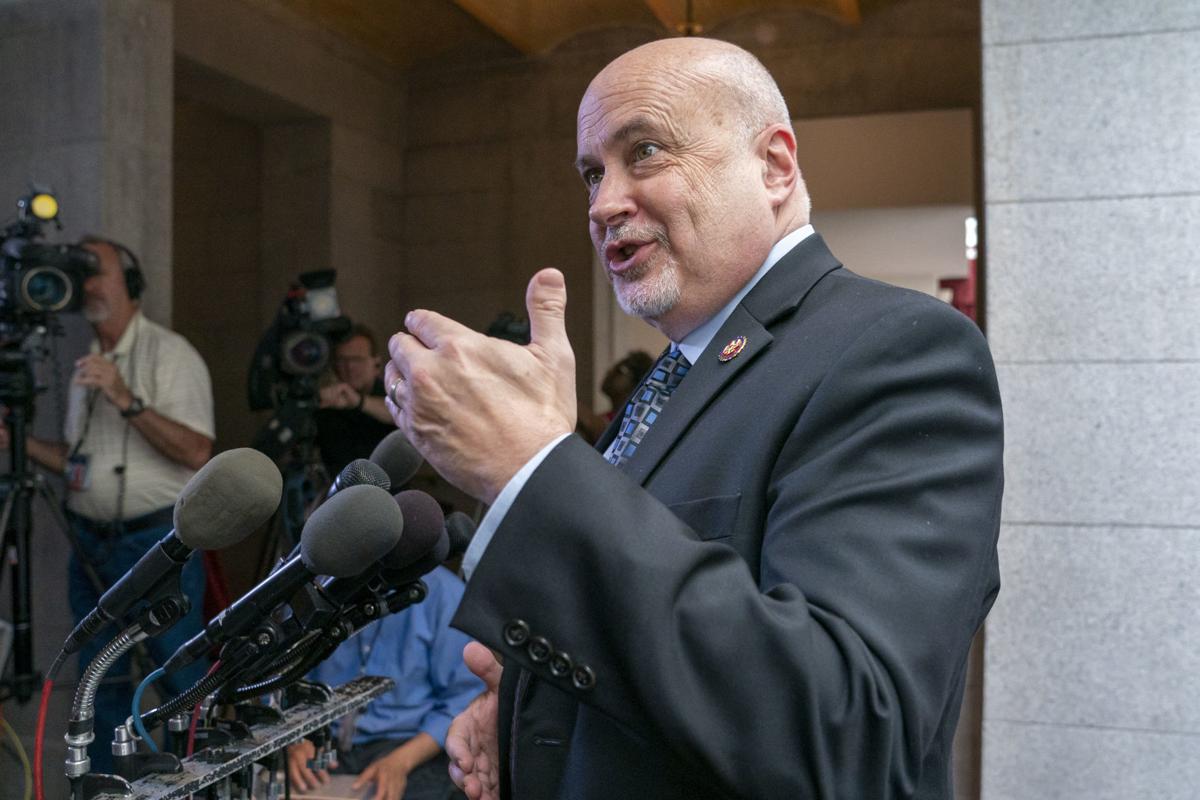 U.S. Rep. Mark Pocan said the House is moving swiftly in its investigation of President Donald Trump and will likely vote on articles of impeachment against the president sometime this fall. 
Trump is the subject of an impeachment inquiry from House Democrats over a whistleblower complaint that he asked Ukrainian president Volodymyr Zelensky to investigate former Vice President Joe Biden and his son, Hunter.
Pocan said evidence so far points to an impeachable offense by the president, especially a reconstructed transcript of the conversation between Trump and Zelensky in which he asks the Ukrainian leader to "do us a favor" and work with Attorney General William Barr and his personal lawyer, Rudy Giuliani, to investigate the Bidens.
"You have the motive, the crime, the confession and the evidence," Pocan said in a meeting with reporters in Madison Monday. "He has betrayed his oath of office by asking a foreign leader to dig dirt up on a political opponent. He's admitted that."
Pocan said that because the U.S. Department of Justice has said it won't indict a sitting president, impeachment is necessary. 
He said the House inquiry will also help establish whether a cover up by government officials occurred, which could help to inform members how to vote on impeachment. 
In recent weeks, U.S. Sen. Ron Johnson, R-Oshkosh, placed himself in the middle of the impeachment inquiry when he revealed he had learned of a possible quid pro quo involving Trump from Gordon Sondland, U.S. ambassador to the European Union but said the president had denied it to him.
Sondland is scheduled to testify before Congress this week. 
Johnson also said Trump blocked him from telling Ukraine's president that U.S. aid to the eastern European nation was on its way.
Johnson said Trump in an Aug. 31 phone call rejected the idea he directed his staff to make military aid to Ukraine contingent on a new investigation by that country. Johnson in his Sunday interview added Trump "vehemently, angrily denied it."
Pocan said Johnson, who is chairman of the Senate Committee on Homeland Security, should have held hearings after learning of the potential quid pro quo. 
Get Government & Politics updates in your inbox!
Stay up-to-date on the latest in local and national government and political topics with our newsletter.