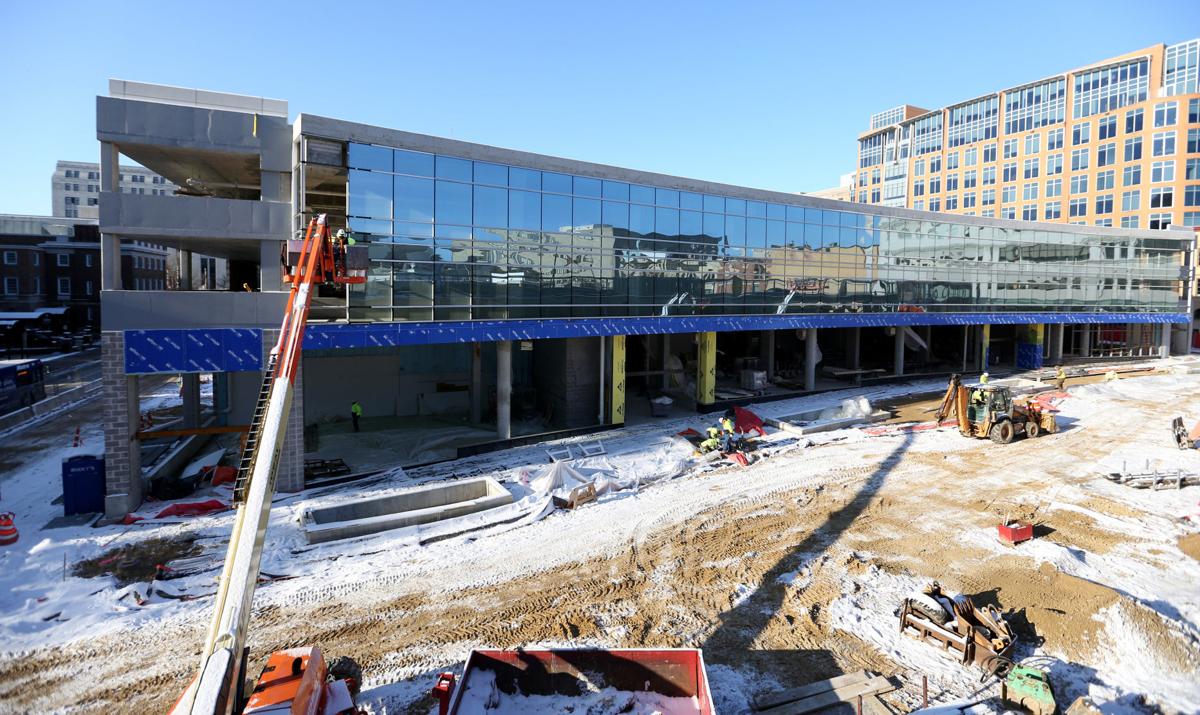 The Madison City Council moved forward Tuesday on two major developments: an apartment building proposed for Judge Doyle Square Downtown, and a grocery store and housing project on South Park Street.
On a unanimous voice vote, the council finalized a deal with Stone House Development to construct a $40 million, nine-story apartment building above the city-owned parking garage that is nearing completion on the Municipal Building block of Judge Doyle Square.
The council also picked Rule Enterprises over three other developers to construct a major project on a city-owned lot at 1402 S. Park Street, which once held the now-demolished Truman Olson Army Reserve Center. Rule's plans include a $41.3 million, six-story building with a grocery store, housing units and parking garage
Rule was picked because its proposal provides the most promising timeline for avoiding a gap in grocery access on the South Side.

Both developments will reserve some housing for lower-cost apartment units.
The Stone House development Downtown will have 161 apartment units, with 20 units restricted to those making less than 60% of Dane County's median income, which would be $54,240 for a family of three, and another 17 units for those making less than 80%, or $67,950 for a family of three.
The council approved $450,000 from the city's Affordable Housing Fund to support making those units lower cost.
Under the agreement approved by the council, Stone House will buy commercial space on the first floor, above-ground parking, and air rights so it can build the apartment tower.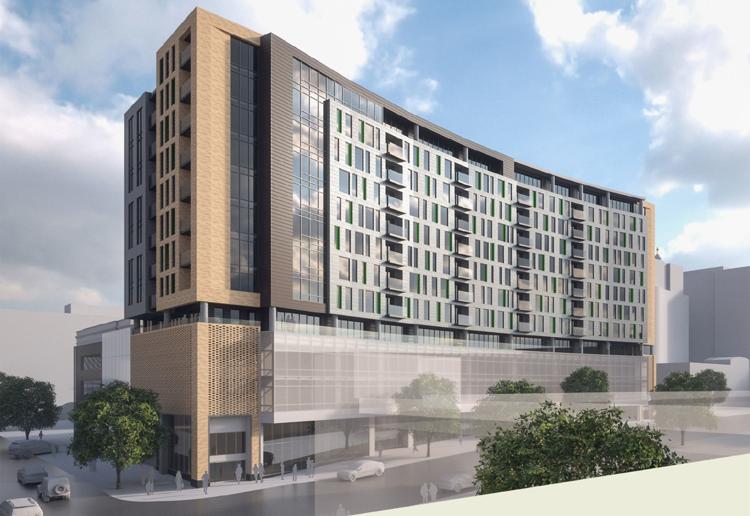 Before construction begins June 1, Stone House needs to get zoning approvals from the Plan Commission and City Council.
Before Rule Enterprises can move forward on the South Side project, it must meet conditions, including securing a grocer, by Jan. 16.
Rule's plans for the South Park Street project include two phases. The first is a six-story building with a 30,000-square-foot grocery, 150 mixed-income housing units and a 345-space parking garage on the 3.5-acre site. A five-story second phase, with no cost details as yet, would have 80 housing units.
The exact number of lower-cost units has yet to be determined.
The new grocery store would take the place of the 1960s-era Pick 'n Save at 1312 S. Park St. that could close as soon as 2022 as part of a related development.
Brandon Rule, president of Rule Enterprises, has said there "shouldn't be a gap" in grocery service.
Other council action Tuesday included:
"It's the first time we've ever made a finding of demolition by neglect," May said of the decision involving the more than 130-year-old Suhr House at 121 Langdon St.
The finding gives the city certain powers, including the ability to make the necessary repairs and bill the owner, force the owner to do the work, or acquire the property. The law was made in 2015 to ensure city landmark buildings are maintained.
It is up to city staff and the Landmarks Commission what path to take, but May expects they will work with the owner to get the property restored.
Council members rejected an appeal of the Plan Commission's recent decision to grant approvals for the Salvation Army's $25 million project to build an expanded homeless shelter and develop low-cost housing on the Near East Side.
The council approved $500,000 in affordable housing funds to support the low-cost housing portion of the project.
Pet licensing fees: The council increased dog and cat license fees from $15 to $20 for spayed or neutered pets, and from $20 to $25 for non-neutered pets.