Mahlon Mitchell dreams of owning a small restaurant some day, though first he wants to be the next governor of Wisconsin.
"I think it would be cool to sit in a corner, tell old jokes, have the neighborhood folks come by, have your regulars and just sit and tell stories," Mitchell said. "Wouldn't you want to go and listen to (former GOP Gov.) Tommy Thompson?"
The state firefighter union president's laid-back, joke-slinging demeanor has resulted in some faux pas on the campaign trail — last week he nearly used a racial slur in a casual conversation caught on camera. Earlier this year he told a potty joke to a group of lobbyists.
But one of his key arguments for why he's best suited to challenge Gov. Scott Walker in November is that he is just as comfortable at a black church on the North Side of Milwaukee as he is having a beer at Ballyhoos in Merrill.
Mitchell, 41, was born in Milwaukee but lived in University Park, Illinois, just south of Chicago until third grade when his family moved to Delavan, where he was one of only a few black students in the school system.
Mitchell said he was a "good solid C student" at Delavan High School — the same school Walker attended a decade earlier. He then went to culinary school in Chicago, but after three months realized he hated it.
"I hated the long days, the long nights. I hated the actual work. I didn't like to cook," Mitchell said. "I just wanted to own a restaurant."
While he was in culinary school he took fire classes at night, following the lead of his older brother, a firefighter in Atlanta.
At about the same time the Madison Fire Department, seeking to diversify its ranks, ran a recruitment ad in the Chicago Sun-Times and hired the 19-year-old Mitchell.
Mitchell got more involved in the local union after a co-worker was severely injured in a snowmobile crash. Mitchell said seeing fellow firefighters help buy their union brother a wheelchair and build him a house made him want to become part of something bigger than himself.
By 2009, he was on the executive board of the state firefighter union and after a number of retirements became president in January 2011, a month before Walker unveiled his anti-union legislation that would be known as Act 10. The law triggered a recall election and Mitchell became the Democratic nominee for lieutenant governor, his first time running for public office.
Mitchell hadn't even voted until the 2008 presidential election, something he attributes to being inspired by then U.S. Sen. Barack Obama and growing up as a Jehovah's Witness — a religion that shuns voting.
Mitchell didn't run for governor in 2014 after talking with eventual nominee Mary Burke and deciding to support her candidacy. He entered the 2018 race late last year, but not, he said, because he perceived the Democratic field as weak or anticipated a blue wave — he said it felt right in his gut.
"I do a lot of things with gut feeling, so we'll see if my gut was right," Mitchell said.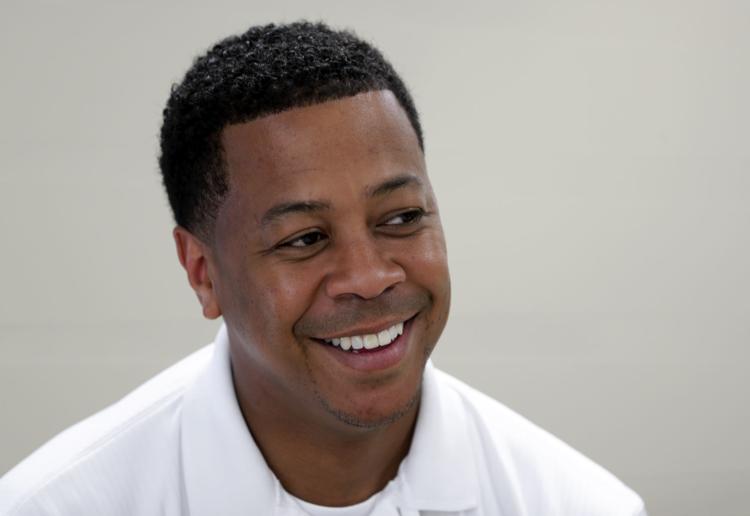 You have free articles remaining.
Thanks for visiting our newly updated site!
njoy unlimited articles FREE for a limited time by signing up or logging in. No credit card required.
Address: 2574 Targhee St., Fitchburg
Family: Married with two children
Job: Lieutenant, Madison Fire Department; president, Professional Fire Fighters of Wisconsin; president, Madison Fire Fighters Local 311
Political experience: Democratic nominee for lieutenant governor in 2012 recall election
Other public service: Street outreach coordinator, Briarpatch and Youth Services of Southern Wisconsin; director, Wisconsin Alliance for Fire Safety Burn Camp (2006-11)
Education: Bachelor's degree in public administration, Mount Senario College

Q&A
What life experience best encapsulates why you are running for governor?
Being a firefighter we help those in need. We respond to our community a lot of times on the worst days of their lives. And when people are at their worst, we have to be at our best. That's what we should expect from our state government.
What expertise would you bring to the governor's office that distinguishes you from your opponents?
Leadership. We definitely need leadership in the executive branch. I've spent the balance of my life helping others and responding to my community. Also being a lieutenant at Station 1 in Madison. Also being the president of the firefighters' statewide association where I help to advance the interests of firefighters through legislation.
Why are you the best candidate to challenge Scott Walker?
We've built a coalition of folks and we have a wide range of endorsements from Congresswoman Gwen Moore to the operating engineers who endorsed Scott Walker last time. That's what it's going to take to actually beat Scott Walker in November.