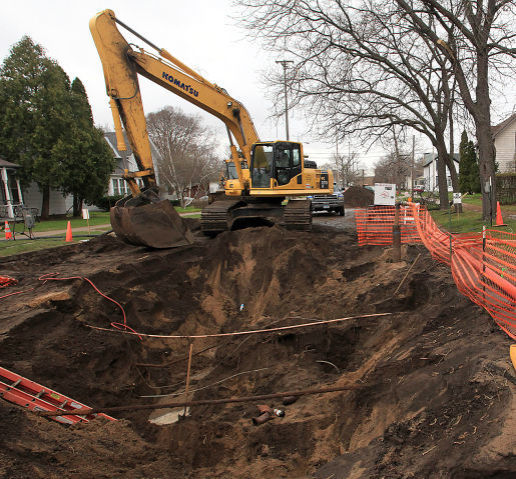 A marketing pitch has sparked "dozens" of calls and other inquiries to the Madison Water Utility from homeowners worried that they might be required to get water line insurance or that something's changed with their sewer lateral insurance.
Neither is true, but the confusion might come as no surprise given that the pitch is from the same company that six years ago partnered with the city to offer another type of insurance.
The letters from Canonsburg, Pennsylvania-based Service Line Warranties of America offer coverage for water service lateral lines, which carry potable water from the water main under the street to homes.
In a statement last week, the Water Utility confirmed that the water lines are the homeowner's responsibility but said they "are much smaller (1-inch diameter) than sewer lines and are often of copper, while some older sewer lines are made of a brittle clay-like material."
You have free articles remaining.
Erin Johansen, a spokeswoman for Madison-based American Family Insurance, said that generally speaking, water lines "are covered under the standard homeowner's policy." That doesn't apply in all cases, however, Johansen said, such as in cases of ground movement.
The city in November 2013 announced that it was partnering with Service Line Warranties of America and the National League of Cities to offer insurance on sewer laterals, which are also considered private property and the responsibility of the homeowner.
But a provision of the 2011-13 state budget barred local governments from doing construction work on private property.
Thursday was the second time this year the city has drawn attention to the mailings from Service Line Warranties. The Water Utility also said in May that the company's mailings were generating calls from the public.