A Wisconsin veterans advocate and former appointee of Gov. Scott Walker was near the center of a Saudi Arabian lobbying effort that has raised eyebrows for its heavy use of the Trump hotel in Washington, D.C.
But Madison-based advocate Jason Johns said in an interview with the Wisconsin State Journal he did nothing wrong in overseeing the Saudi-funded program, which flew veterans to Washington and put them up at President Donald Trump's hotel while they spoke out against a law the Saudis wanted overturned.
Some of the veterans have said they didn't know the Saudi government was paying the bills, and a report in The Washington Post on Wednesday raised new questions about whether Saudi money spent on the veterans' food, drinks and rooms could be seen as improper payments to the president.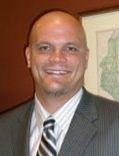 Johns said he wasn't involved in booking the hotel and didn't even know that Trump still owned it when the lobbying program was taking place in 2016 and 2017.
"This was an effort these veterans believed in," Johns said in the interview.
Johns worked under a contract with the Washington-based Qorvis/MSLGroup, which has long represented the Saudis in the United States.
Johns helped oversee a program aimed at repealing a law that allowed families of victims of the Sept. 11, 2001, attacks to sue Saudi Arabia. Most of the hijackers were Saudi citizens.
Although the law was aimed at Saudi Arabia, some U.S. veterans saw an overlapping interest in rescinding the measure, arguing it could lead to legal action by other countries against military personnel for actions conducted overseas.
Starting in late 2016 the Saudis worked through Qorvis, which hired Johns as a contractor to fly volunteer war veterans to Washington, put them up in hotel rooms, provide food and drinks, give them information on the law and direct them to Capitol Hill. Johns said some veterans came from Wisconsin, but most were from other parts of the country.
The first two fly-ins used a Virginia hotel four miles from Capitol Hill. The Washington Post quoted another Qorvis contractor, Michael Gibson, as saying the hotel in Virginia was full when a third fly-in was organized on short notice, so the program started using the Trump International Hotel because it offered a low rate.
Those bookings have fueled a pair of federal lawsuits alleging Trump violated the Constitution by taking improper payments from foreign governments, the Washington Post reported.
"It made all the sense in the world, when we found out that the Saudis had paid for it," Henry Garcia, a Navy veteran from San Antonio who went on three trips, told The Post. He said the organizers never said anything about Saudi Arabia when they invited him.
Garcia believed the trips were organized by other veterans, but that puzzled him, because money was being spent more freely than in any other veterans group he had ever worked with — private hotel rooms, open bars, free dinners. Garcia said one of the organizers who had been drinking minibar champagne mentioned a Saudi prince.
"I said, 'Oh, we were just used to give Trump money,'" Garcia told The Washington Post.
You have free articles remaining.
Register for more free articles
Stay logged in to skip the surveys
Johns said Thursday he wasn't involved in booking the Trump property, and he didn't buy the implication that it was wrong.
"The undertone here is that Qorvis purchased all of the hotel rooms at the Trump Hotel in order to curry 'favor' and/or 'influence' with President Trump as he was coming in to office," Johns said. "I could understand all of this if after our fly-ins and staying at (the) Trump Hotel that all of a sudden he was out publicly calling for repeal of JASTA, but he didn't."
JASTA, or Justice Against Sponsors of Terrorism Act, was backed by the families of Sept. 11 victims. It opened the door to litigation alleging that the Saudi government was partially responsible for the attacks. Congress passed the law and in September 2016 overrode President Barack Obama's veto. The lobbying effort hasn't led to the law being repealed.
Johns said the program covered the veterans' airfare, food and drinks. But food and alcohol weren't served in the hotel's pricey bar or restaurant, he said. The hotel catered meals and drinks in a banquet room, Johns said.
"I don't know how much was being paid, but it worked out great because it was a lot closer to (Capitol) Hill," Johns said.
And members of Congress frequented the hotel lobby, providing veterans with opportunities to introduce themselves, he said.
Johns said he registered as an agent of the Saudi government when he started working for Qorvis and let the registration lapse in 2017 after the program ended.
He said veterans were told who was paying the bills before they flew to Washington, and the information was repeated at a dinner meeting when they arrived.
"There were plenty of times they were informed," Johns said. "Nobody ever said, 'I'm not comfortable with this.' … I apologize if they didn't get the message."
He said 60 or 70 veterans participated in the fly-ins, some returning several times.
The existence of the Saudi-funded stays at Trump's hotel was reported last year. But The Post report provided more details after a review of documents and interviews with two dozen of the veterans.
The newspaper found there were six trips, with groups growing larger and stays increasing in length over time. The Post estimated expenditures of $270,000, including more than 500 nights in Trump hotel rooms in three months.
Payments from a foreign government to the president could violate the Constitution's foreign emoluments clause. On Tuesday, attorneys general in Maryland and the District of Columbia subpoenaed 13 Trump business entities and 18 competing businesses for records of foreign spending at the hotel.
Johns is a Wisconsin National Guard veteran who served about a year in Iraq starting in May 2003. Back in Madison he worked as a lobbyist until Walker appointed him deputy secretary of the state Department of Veterans Affairs in 2011.
He resigned in 2012 for family reasons, and the next year started Wisconsin Legislative Strategies, a King Street lobbying firm that specializes in veterans issues. Johns also runs NMLB Veterans Advocacy Group, which represents veterans disputing benefits decisions by the U.S. Veterans Administration.