Madison and Dane County voters turned out in strong numbers Tuesday for the 2018 midterm election, easily surpassing the turnout for recent midterm elections.
On a windy, dreary Election Day in south-central Wisconsin, about 67.5 percent of the voting-age population -- those 18 and older -- in Madison cast ballots with all but one precinct in the city reporting by early Wednesday. Dane County saw a nearly 70 percent turnout, with the exception of the lone precinct not included.
Both Madison and Dane County surpassed the average turnout for the past four midterm elections -- 2014, 2010, 2006 and 2002 -- before all votes had been counted.
Madison had an average turnout of 56.2 percent in those four elections, while Dane County averaged 57.8 percent.
Across Wisconsin, 53.8 percent of the voting-age population cast ballots with about 93 percent of precincts reporting by late Tuesday. The average statewide turnout in the last four midterms was slightly under 50 percent.
Madison's turnout in the past four midterm elections was 61.4 percent in 2014, 56.8 percent in 2010, 57.8 percent in 2006 and 48.8 percent in 2002.
In Dane County, the voting-age population turnout for those elections stands at: 63.8 percent in 2014; 58.2 percent in 2010; 58.5 percent in 2006; and 50.6 percent in 2002.
Where do the candidates for governor, Congress, attorney general, the Legislature and other offices stand on a variety of issues? The Wisconsi…
Dane County Clerk Scott McDonell said said he had heard of very few polling place problems, just the "normal stuff," such as a jammed machine.
More than half a million absentee ballots – 565,591 – were received statewide by Tuesday's election, according to a tally on the commission's website.
Reid Magney, spokesman for the Wisconsin Elections Commission, said there were two cases of voters getting the wrong ballots.
One was in Stratford, in Marathon County, in central Wisconsin. At a polling place with two wards, about 50 people were given a ballot with the wrong state Assembly district before officials realized there was an error.
"They've isolated the ballots and the clerk believes she's gotten all the voters to come back and cast the correct ballot," Magney said.
He said election officials think the printer packaged some of the ballots from one ward in the same stack as ballots from the other ward.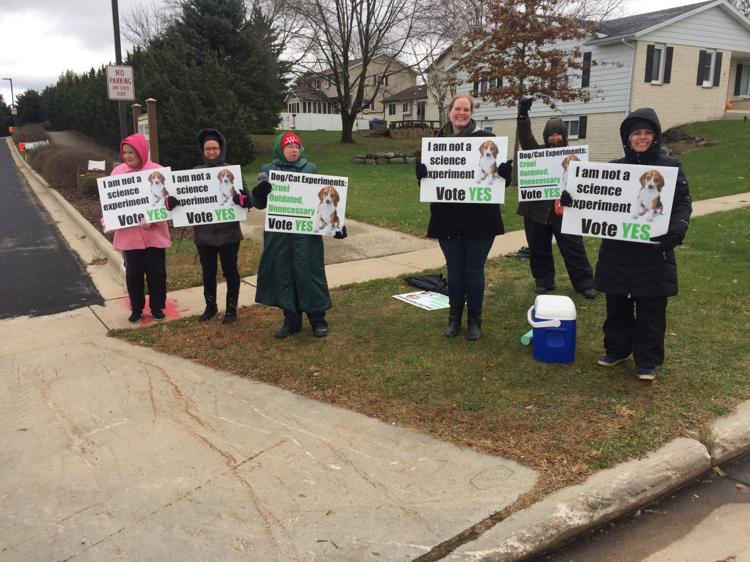 In the village of Howard in the Fox Valley area, some incorrect ballots were used, as well.
"Unfortunately, these kinds of things happen someplace in just about every election," Magney said.
State Journal reporter Judy Newman contributed to this report.