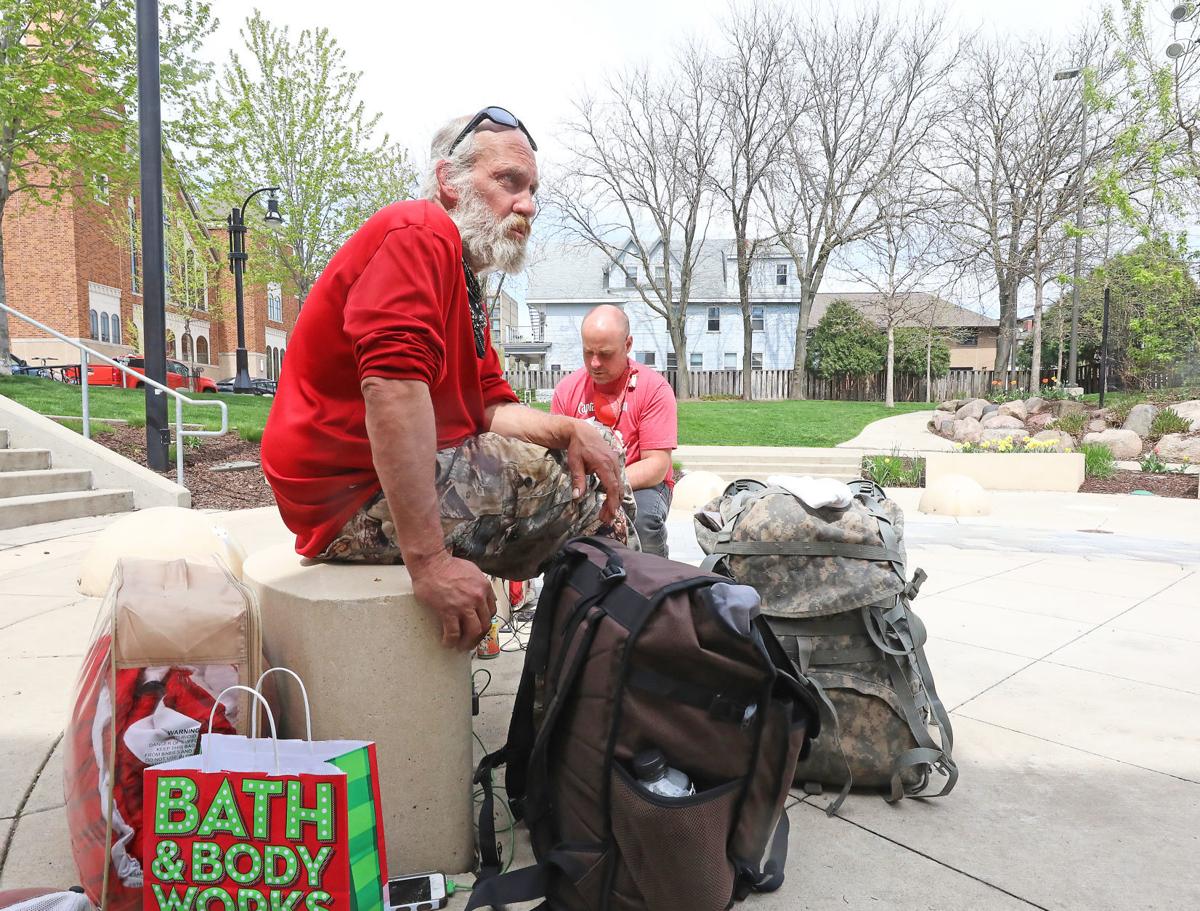 To help protect homeless people during the COVID-19 pandemic, Madison is now allowing people to camp in some parts of city parks, greenways and properties within certain limits.
Mayor Satya Rhodes-Conway on Thursday signed an emergency order under which the city may designate locations in city parks and greenways where "temporary permissible encampments" won't be disturbed, provided guidelines are followed. The move is largely to let homeless individuals camping outside stay where there are, not encourage new encampments.
Based on previous counts, an estimated 150 to 200 homeless people in the Madison area aren't in shelters but sleep in cars, under bridges, on sidewalks and in doorways, and in tents in warmer months, city officials say.
"We have made great strides in providing safer venues for persons in our community experiencing homelessness, and I strongly encourage those needing safe shelter to take advantage of them," Rhodes-Conway said. "However, in instances where people need or choose to seek refuge in unsheltered settings, like city parks, sometimes contrary to local ordinances, public health authorities such as the Centers for Disease Control warn that disrupting such arrangements risks the spread of the coronavirus."
The CDC has advised against disrupting such encampments because people may disperse throughout the community, break connections with service providers, and increase the risk for transmitting the virus. Instead, the CDC recommends local governments try to support encampments and connect them to services.
"The steps I am taking heed this advice with respect to people camping on city property," Rhodes-Conway said. "The city is placing a premium on the health and well-being of campers, and the public at large, in permitting and promoting safer conditions during this pandemic."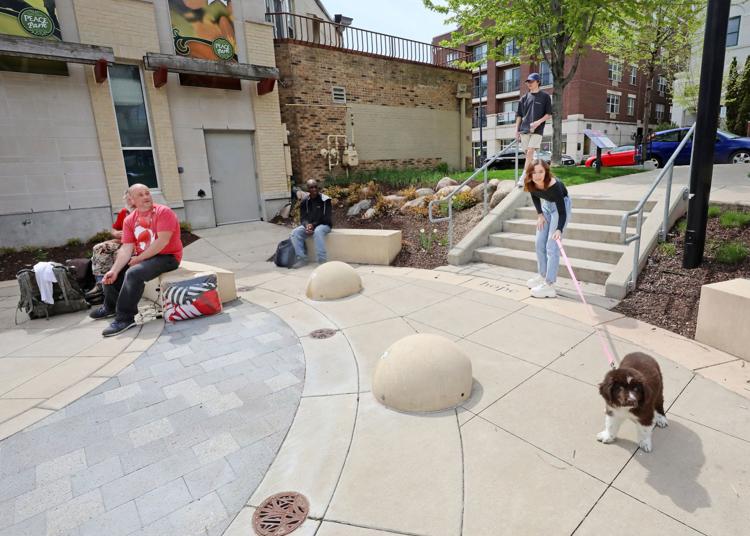 The city is not waiving ordinances or granting people the right to camp on private property without the owner's consent, or on city property, in ways that are inconsistent with policy guidelines, the statement says.
"We're not looking to promote camping," O'Keefe said. "We're acknowledging some of this exists, and we want to make it as safe as possible."
Specific rules
The operations section chief of the city's Emergency Operations Center may designate locations in city parks and greenways where encampments won't be disturbed.
At least 500 feet from any residential property; not in a flood plain or other low-lying area susceptible to flooding or unsafe location; and accessible by public property or right of way.
Accessible for delivery, servicing and removal of portable toilets, hand washing stations, and trash containers
Big enough to let users practice social distancing; not interfere with intended public use or prevent city staff from doing normal maintenance or upkeep; and not be in an environmentally sensitive area.
"People using public parks or greenways for shelter, particularly in the summer, is not a new phenomenon," O'Keefe said. "It's happening a bit more frequently under the current circumstances. Some people are reluctant to use the shelters for fear they would be at greater exposure to the new coronavirus. The first preference is to take advantage of shelter facilities. We understand that some people will choose not to do that."
Matt Julian, a social worker for UnityPoint Health–Meriter, said some people who choose to camp outside may be safer than seeking shelter because they are already engaging in social distancing.
"By allowing encampments, it makes it easier for us outreach workers to locate, engage, and educate on COVID-19-related issues without the person having the fear that we are an agency coming to remove them," he said.
Where feasible, the city may support encampments with temporary services such as portable toilets and handwashing stations; trash containers and collection; and regular visits by outreach workers to facilitate referrals to housing or shelter, wellness checks, and provide COVID-19 educational materials, basic supplies and hygiene kits.
The city won't allow encampments that don't substantially comply with guidelines and may help people find alternative sites if the ones they're using are inappropriate.
Users are subject to the Madison Parks behavioral policy, and violators may be prohibited from using encampments. The mayor may revoke an encampment designation if public health determines a COVID-19 public health emergency no longer exists or for other reasons.
"The expectation is that users will be responsible and safe," O'Keefe said. "When that's not the case, I expect we'll take action to address the situation."
Questions raised
The emergency order is already facing some pushback.
Ald. Paul Skidmore, 9th District, said he's concerned the order is too open-ended and may attract homeless people to Madison and make them reluctant to leave encampments when the emergency is over. He asked city Parks Superintendent Eric Knepp to place the matter on the next Park Commission agenda.
"At the very least, I would like to insist that any camping in a city park would be reviewed and approved by the parks superintendent," he wrote to Knepp.
O'Keefe said the policy "isn't meant to be an open invitation to use city parks and greenways" and predicted there would be no substantial increase in the number of people camping in such areas.
The mayor signed the emergency order Wednesday and provided details of the resolution and plan on Thursday. The City Council will consider a resolution on May 19.
Requiring masks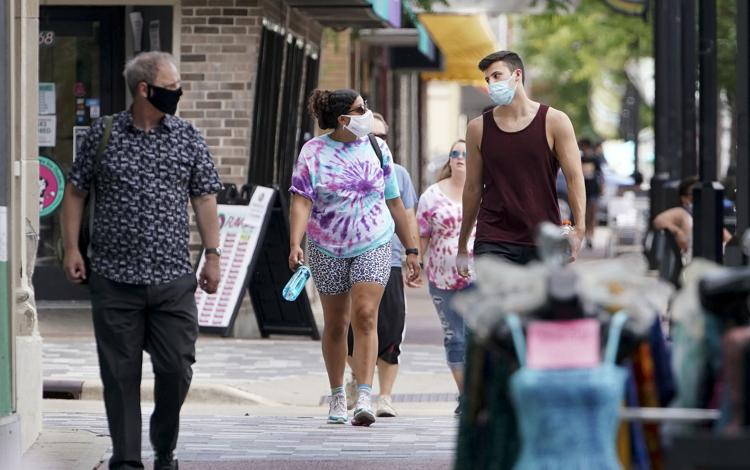 In-person absentee voting begins
Middleton High drive-up graduation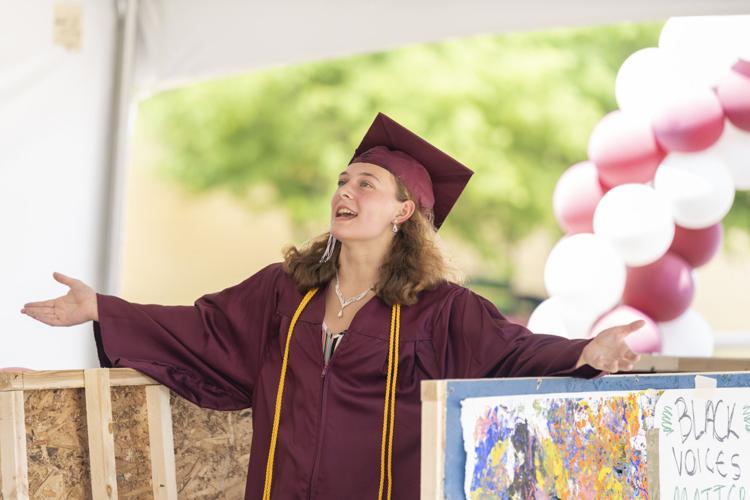 Anti-mask protest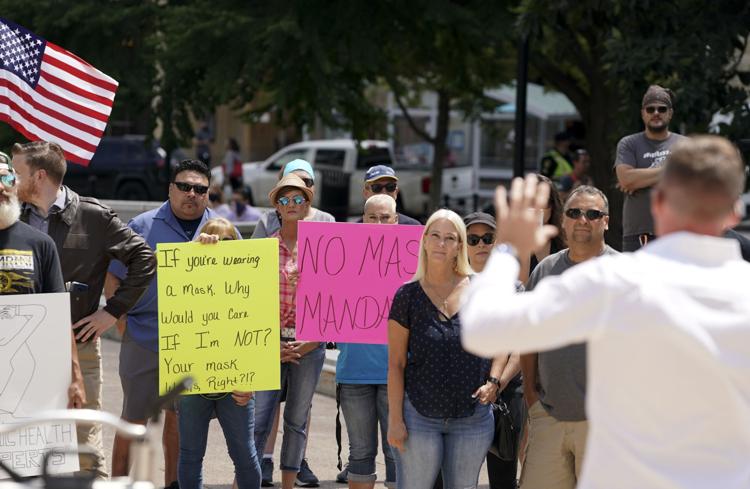 Making COVID-19 masks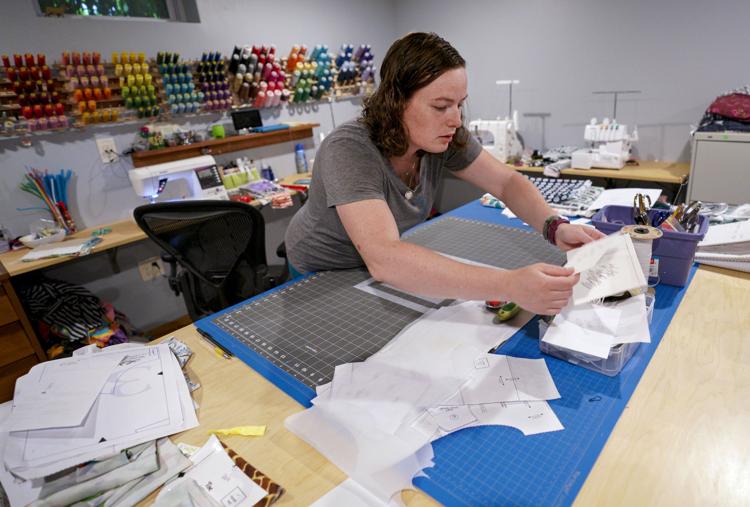 Shortage of coins
Goodman Pool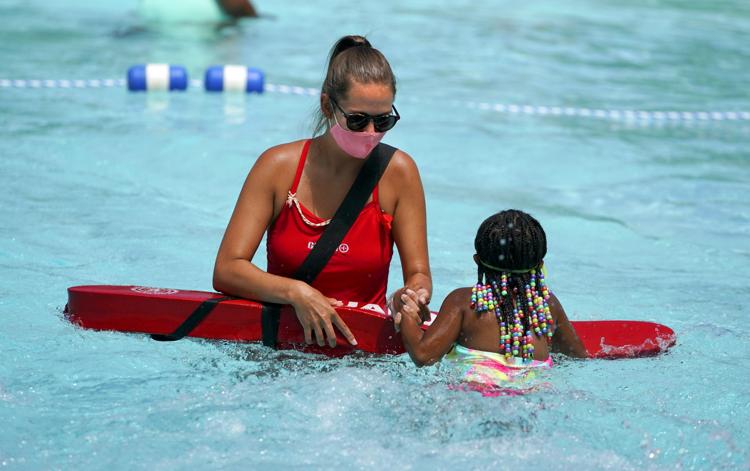 Goodman Pool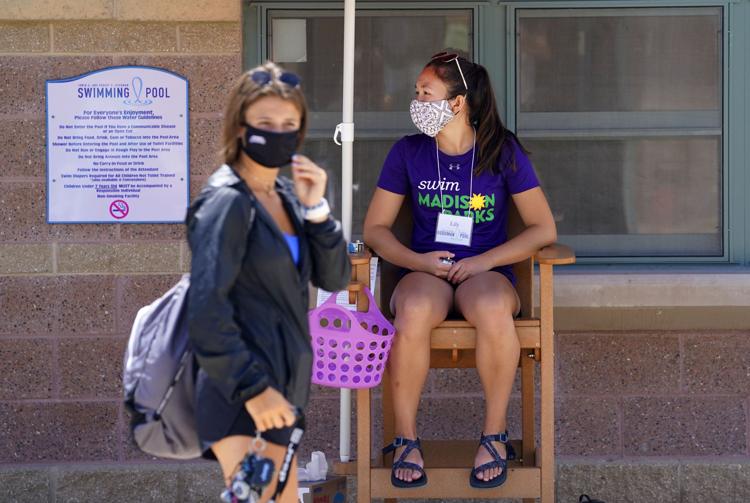 YMCA summer camp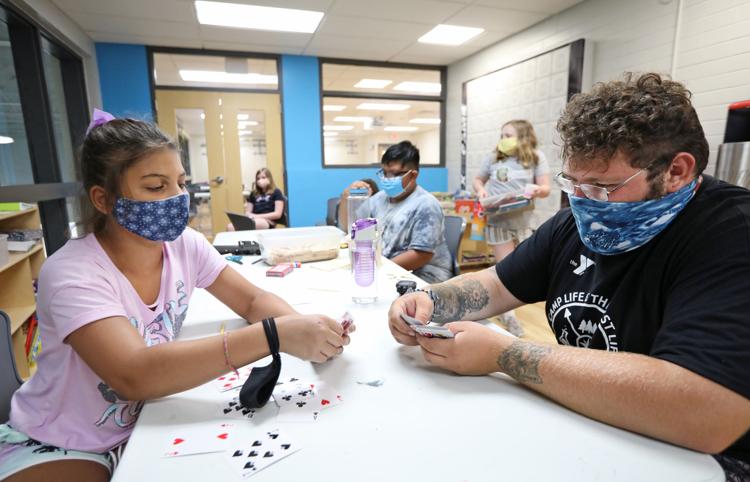 100,000 masks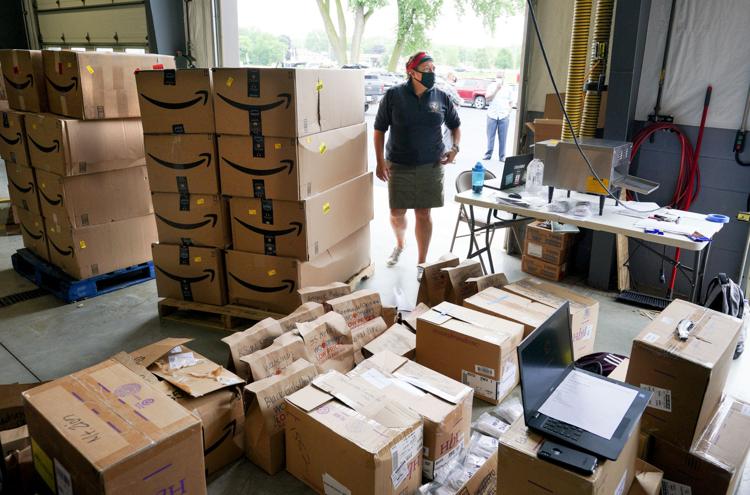 Contact tracing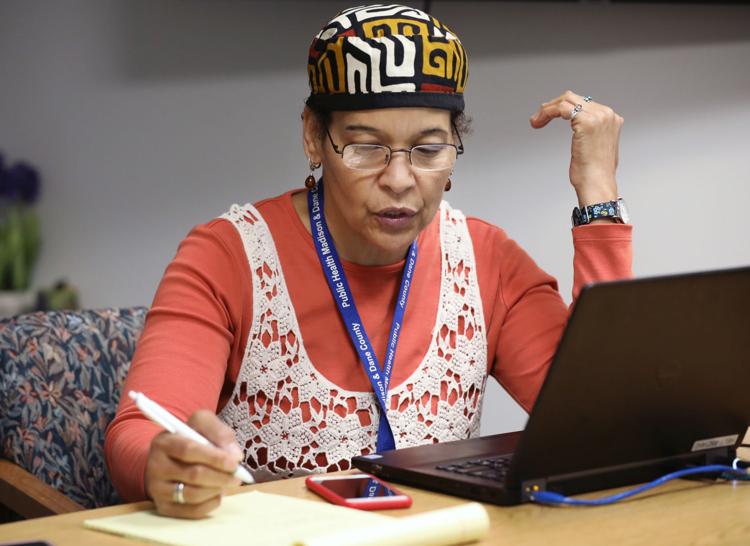 Doctor talking to patient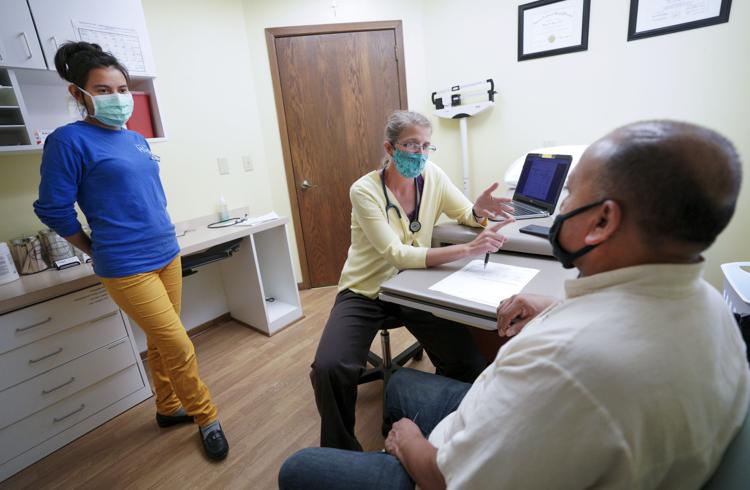 Outdoor class at Pinnacle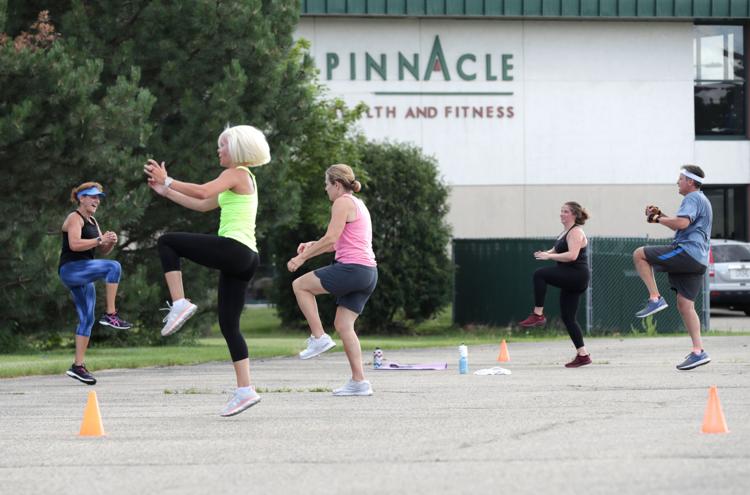 Punching bag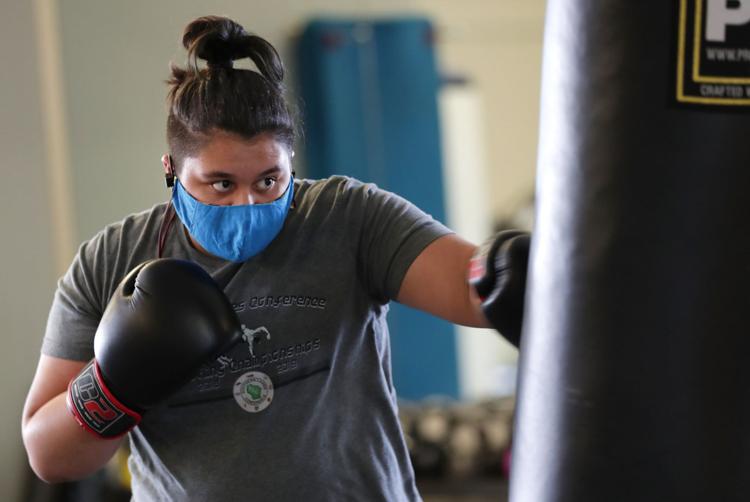 Starlite 14 drive-in theater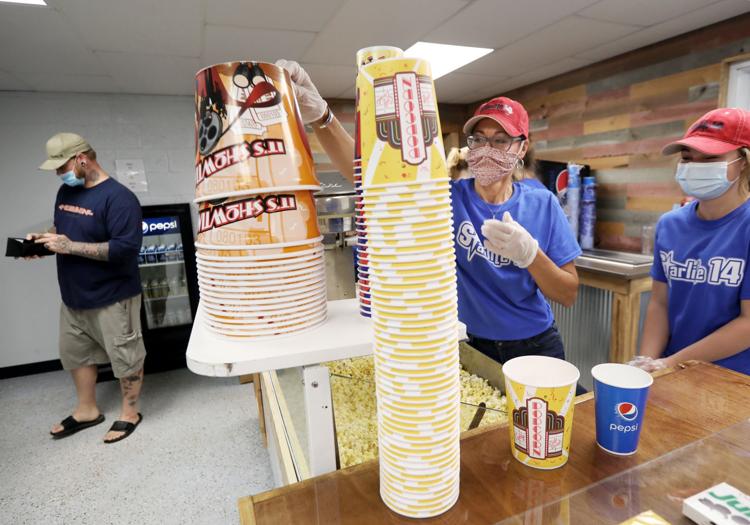 Starlite 14 drive-in theater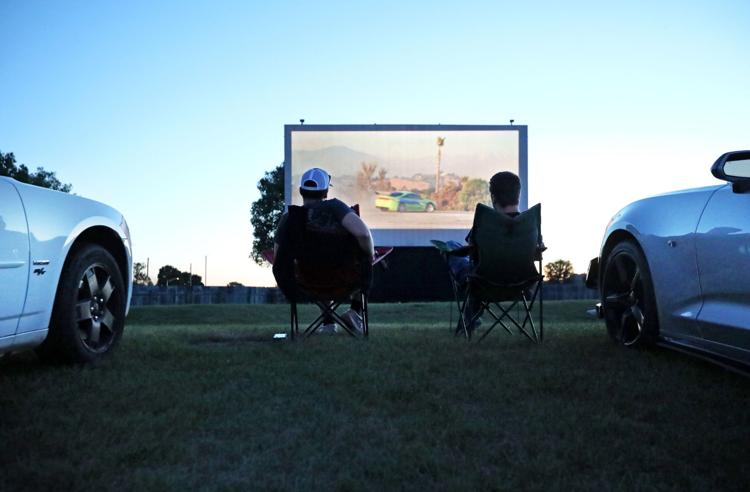 Masks to be required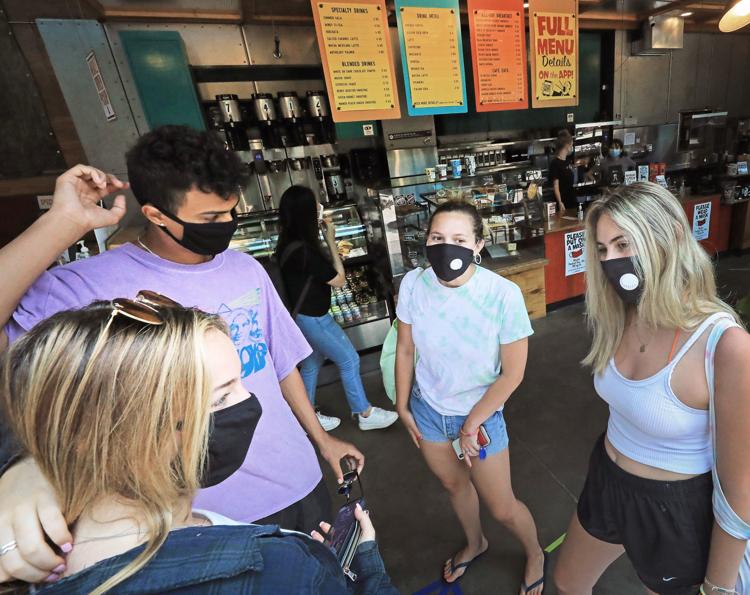 News conference on masks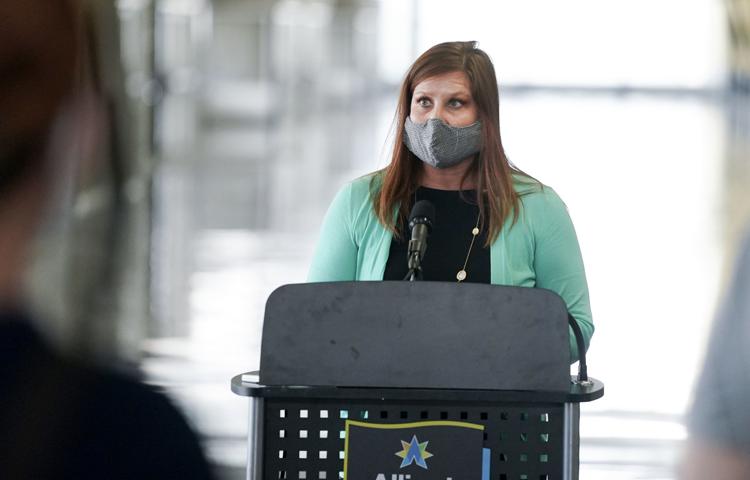 Covid cleaning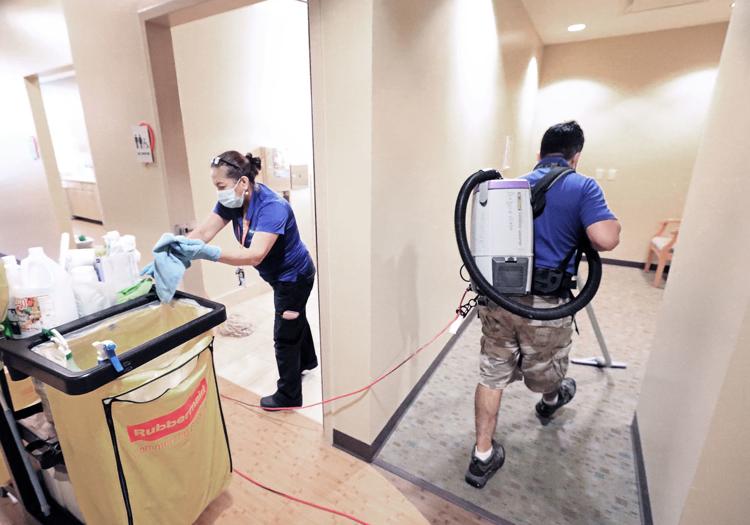 Bar closings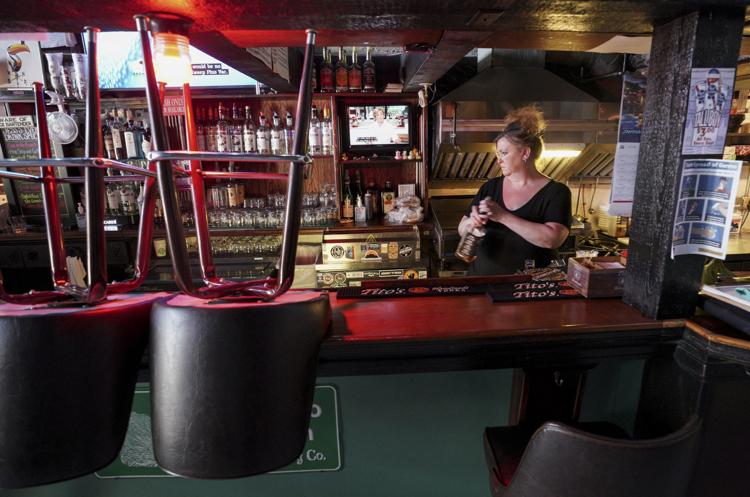 Homeless camps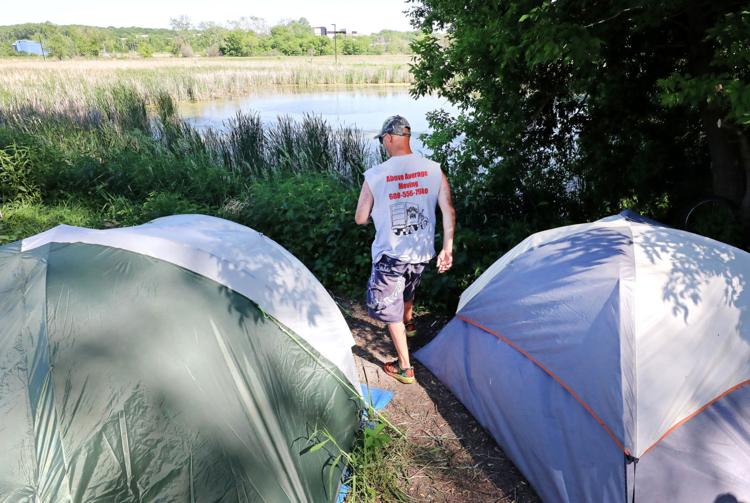 Homeless camps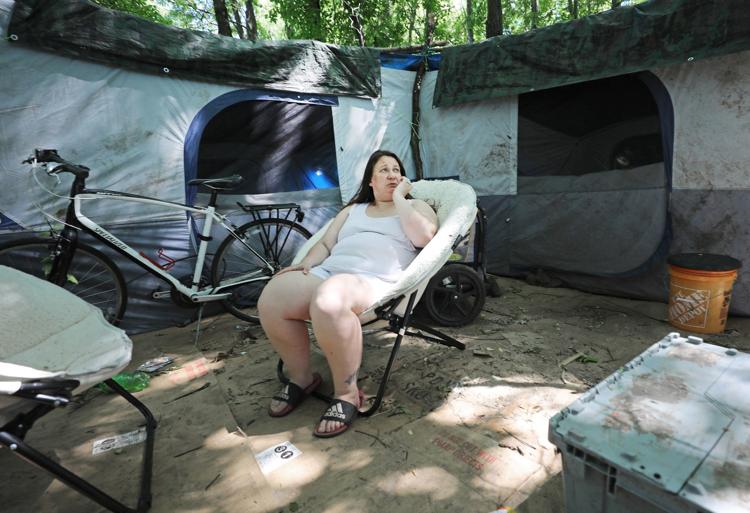 Virus testing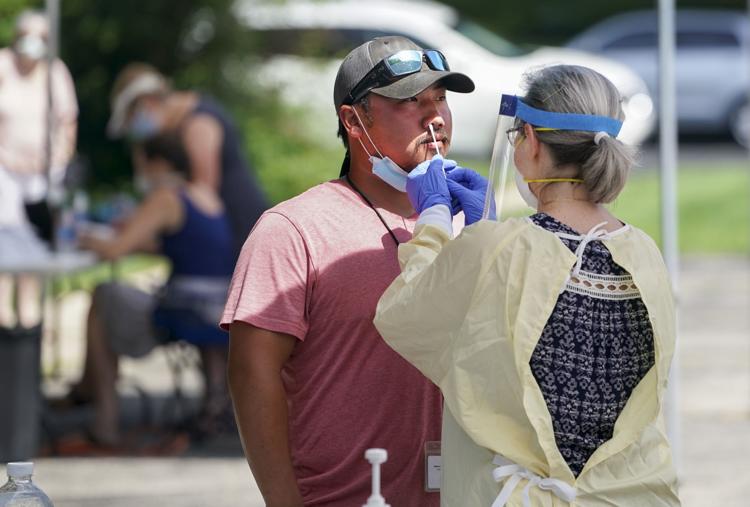 Testing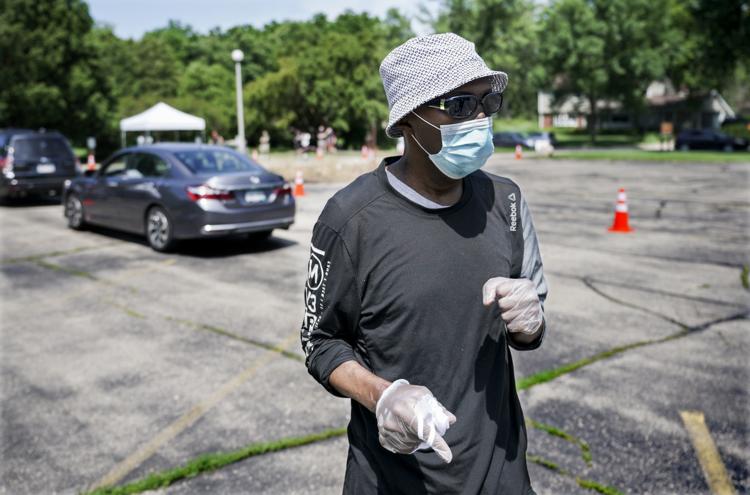 Testing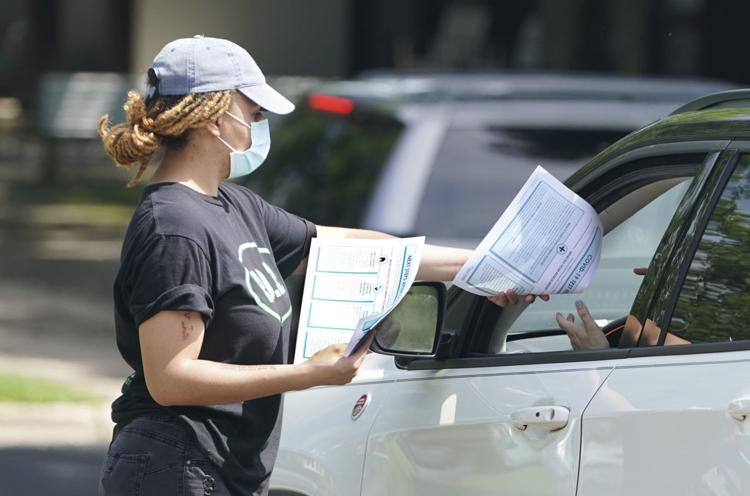 Henry Vilas Zoo reopens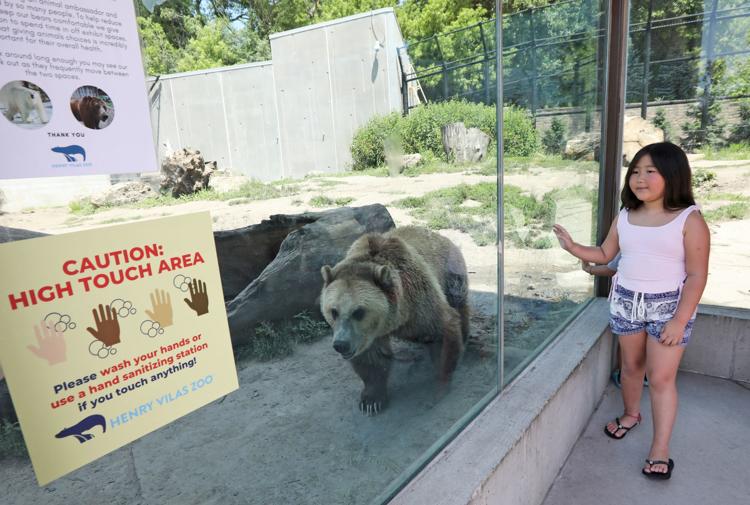 Union Terrace reopening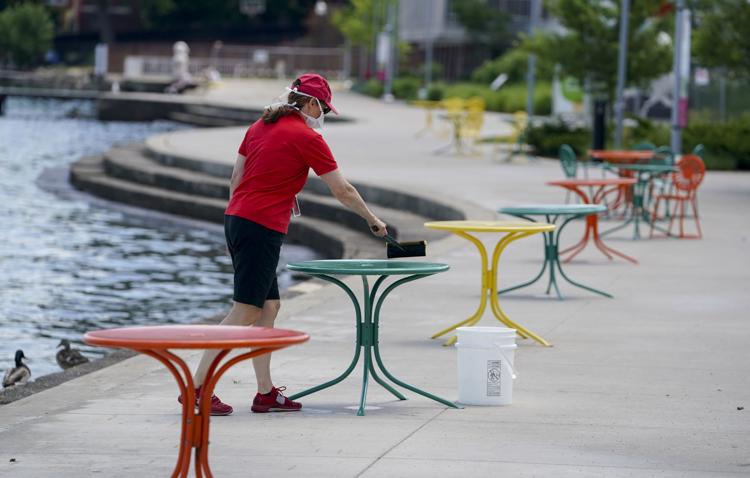 A Day to Remember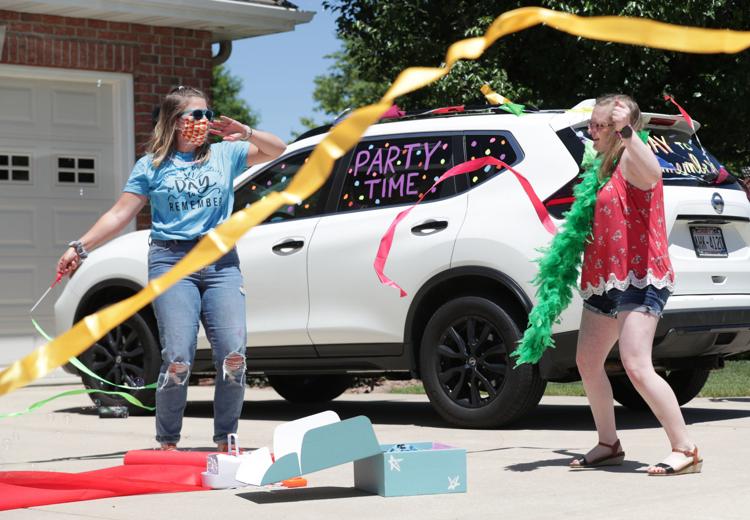 West High grads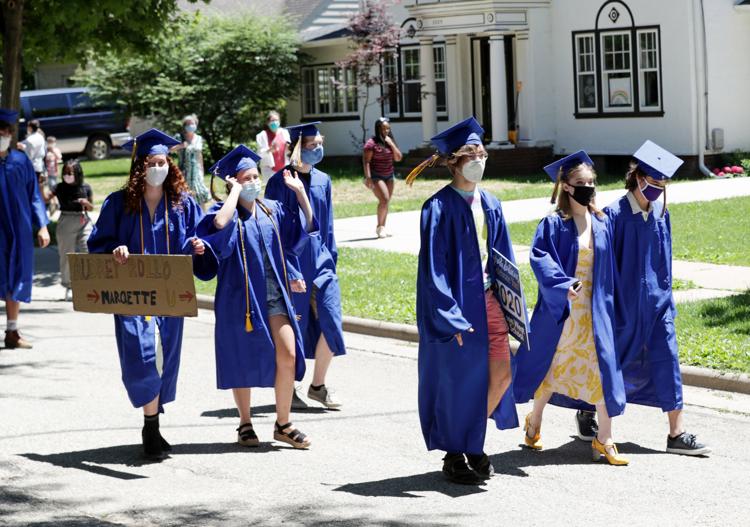 Pool openings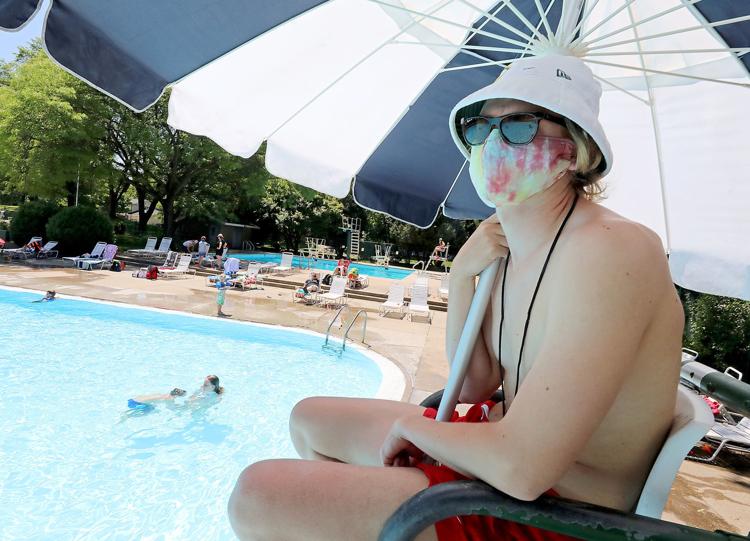 Grads on the Yahara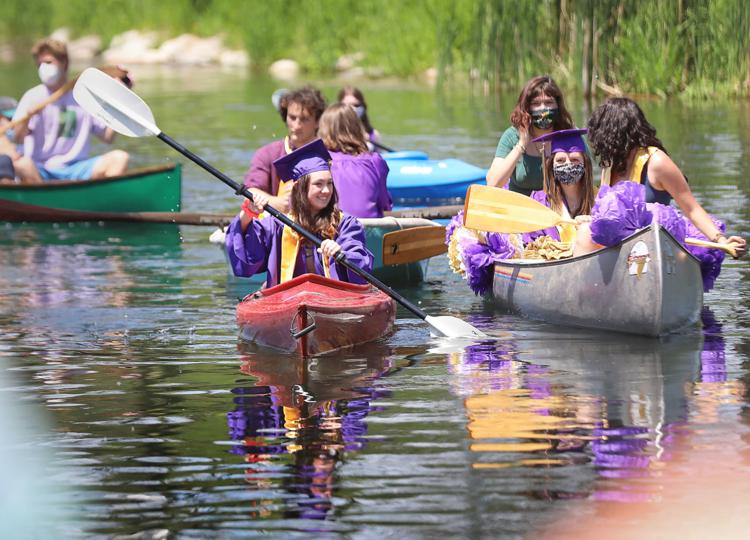 Fifth-grade graduation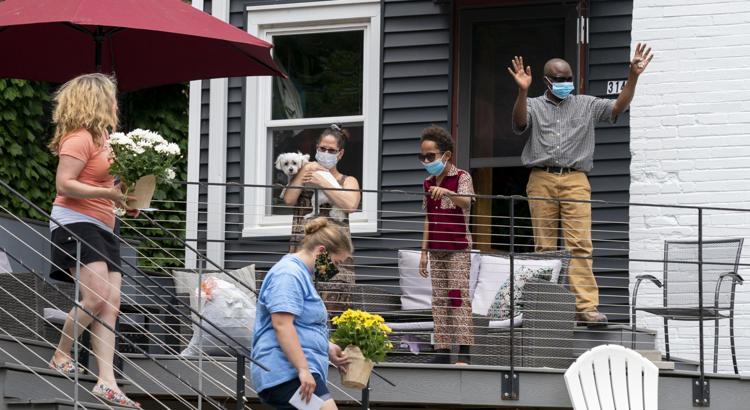 Tribes battling steep losses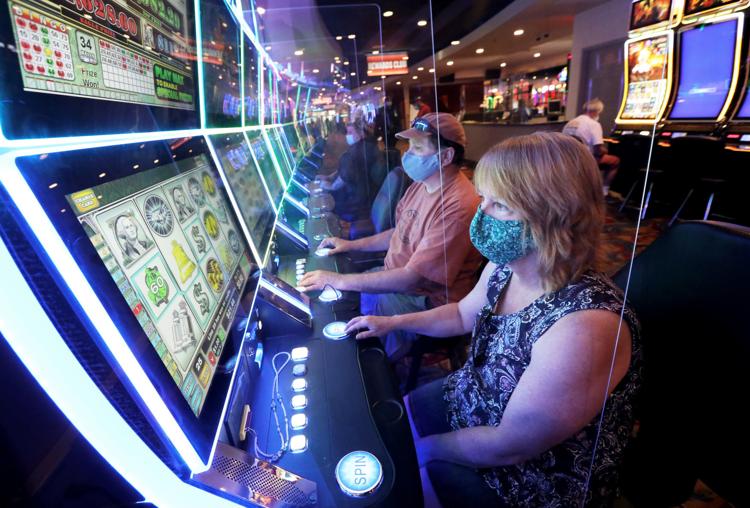 COVID-19 openings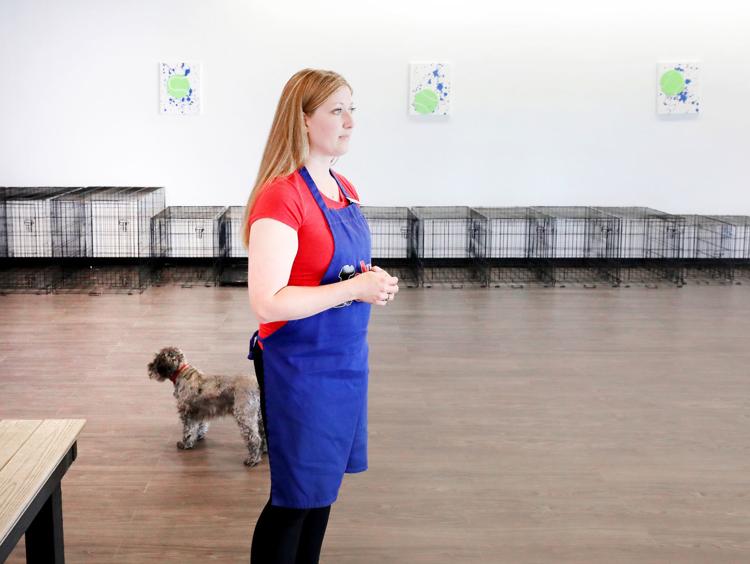 Picking up belongings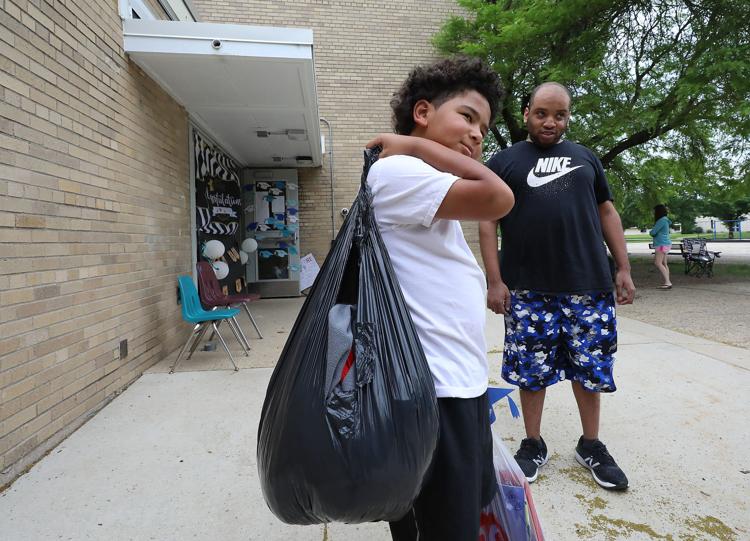 Downtown Businesses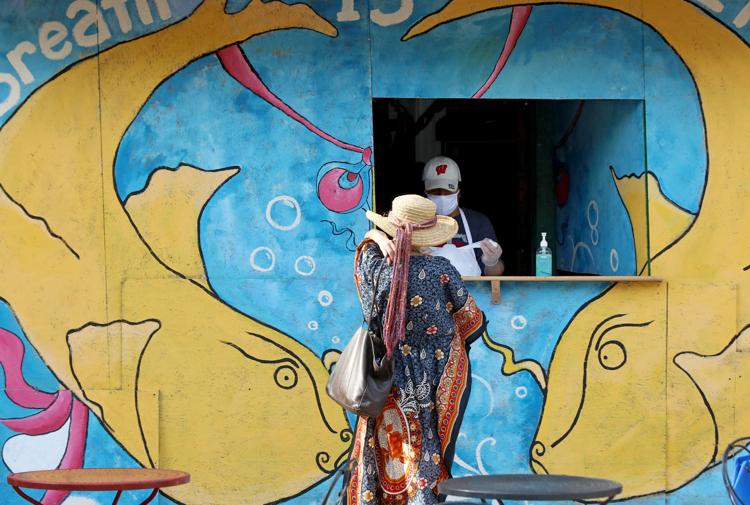 Covid transportation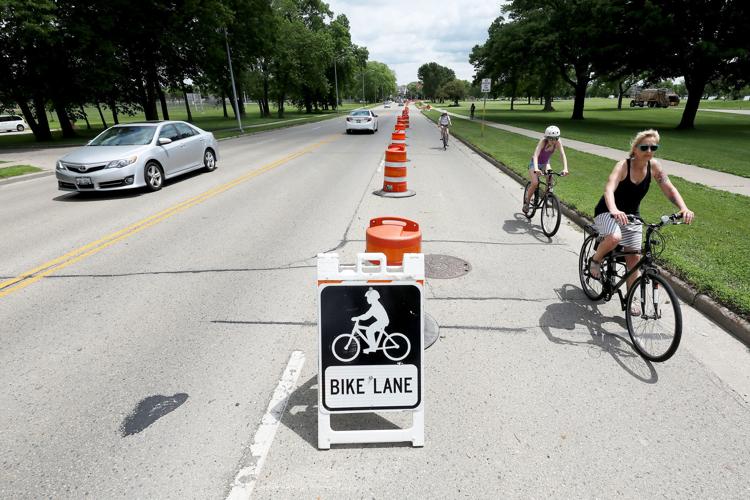 Church capacities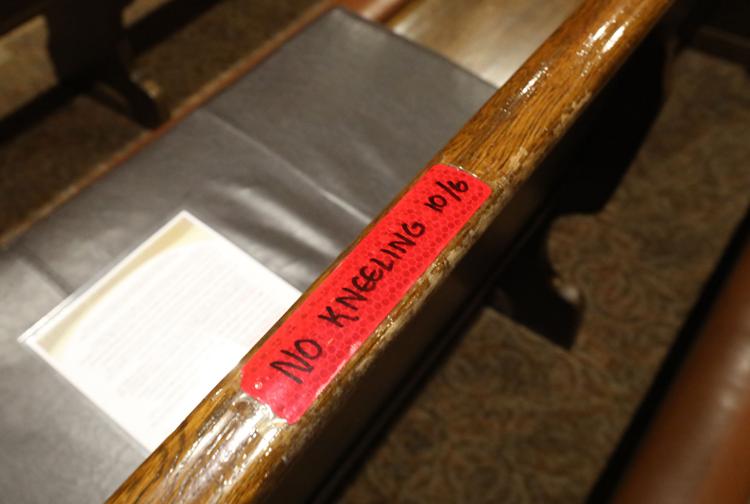 Church capacities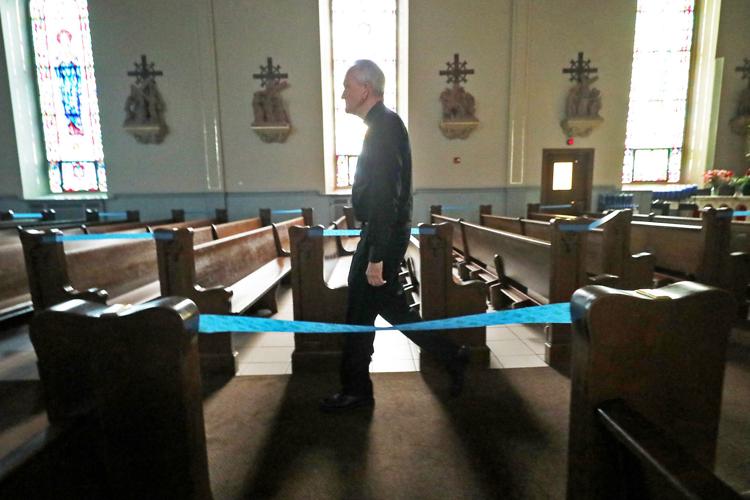 Prepping for reopening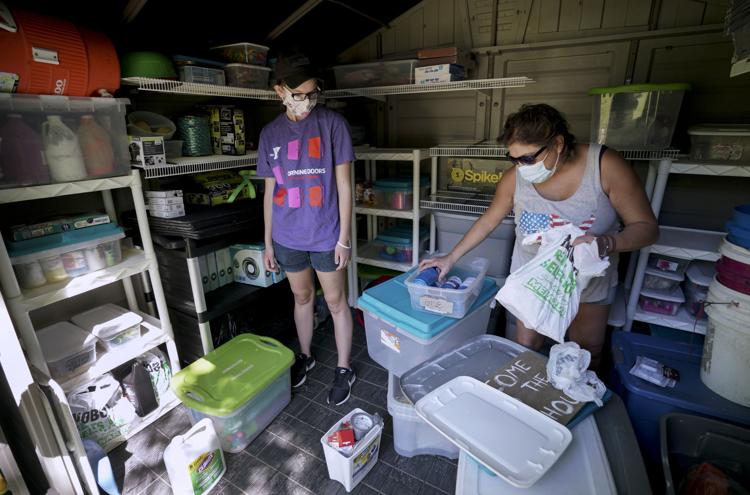 Warner Park - screening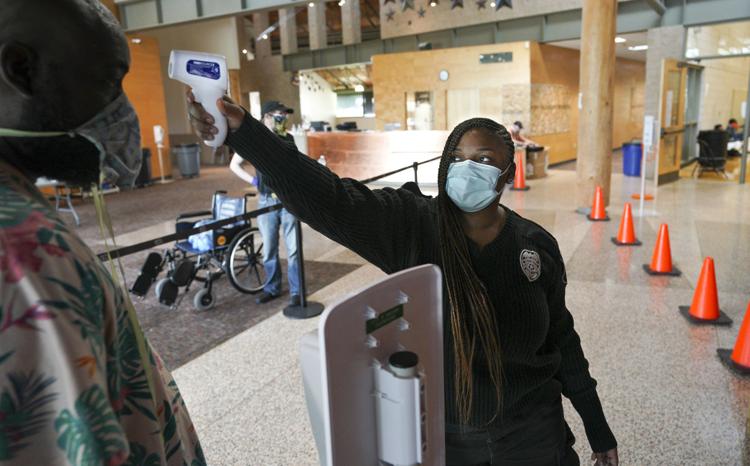 Outdoor Dining East Main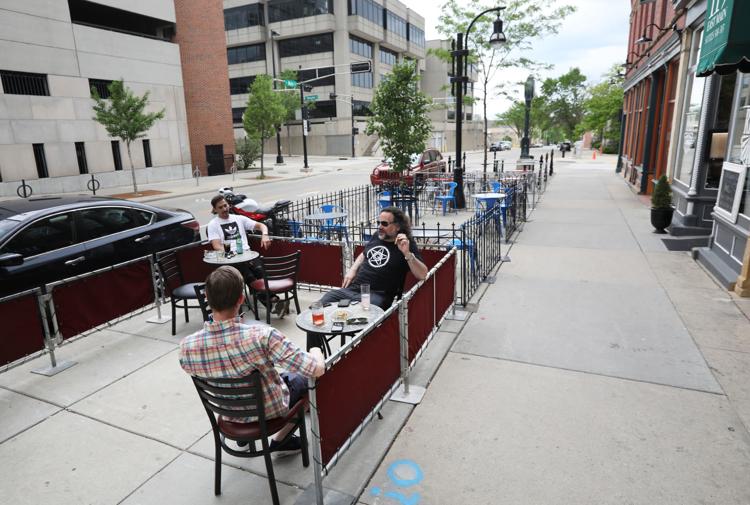 Spacing out customers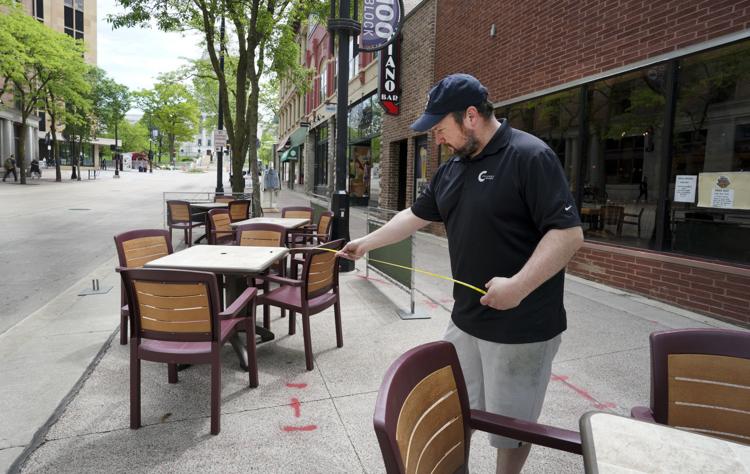 Getting a tattoo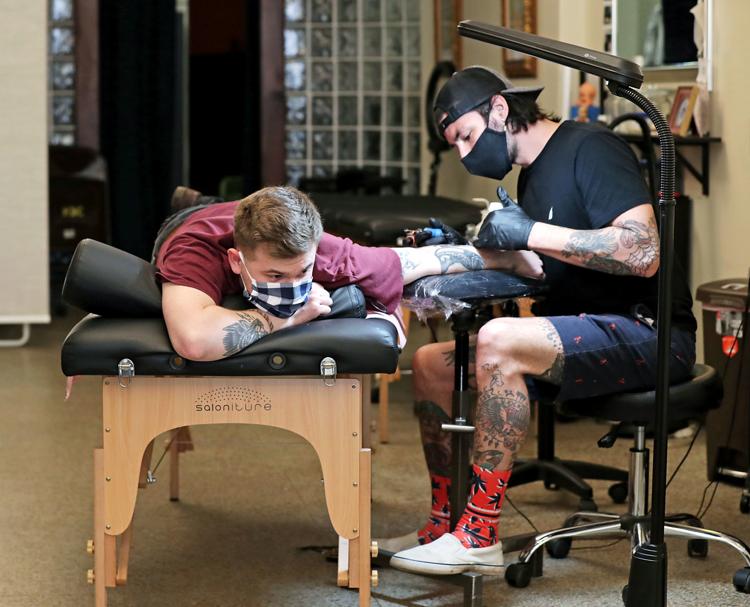 Memorial Day ceremony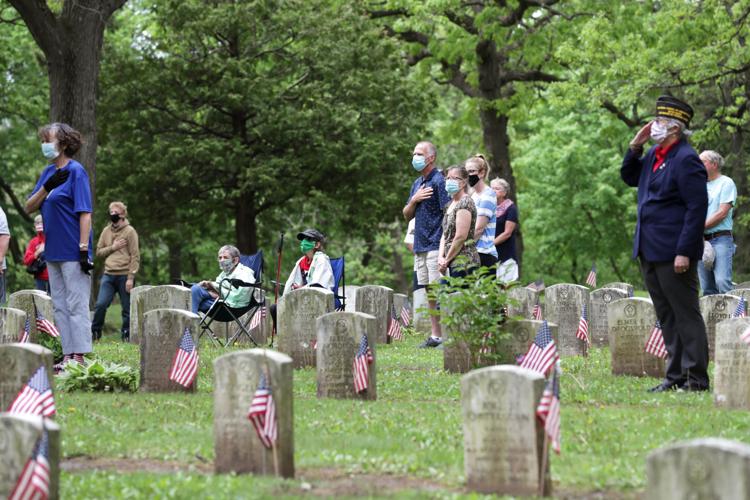 Memorial Day weekend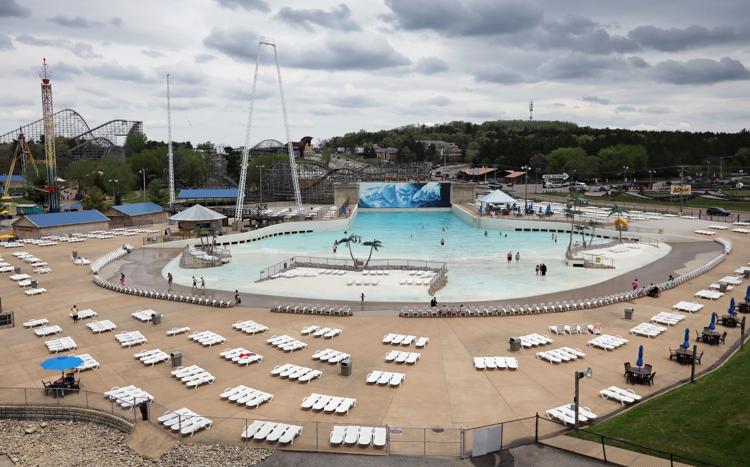 Memorial Day weekend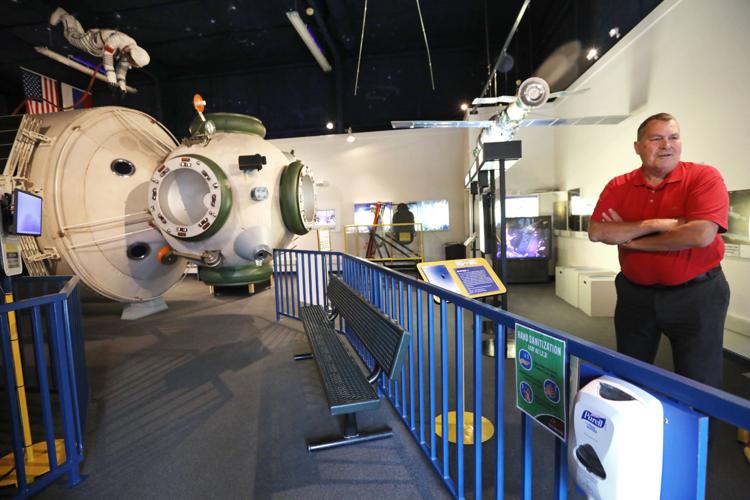 Salons Opening
Fitness openings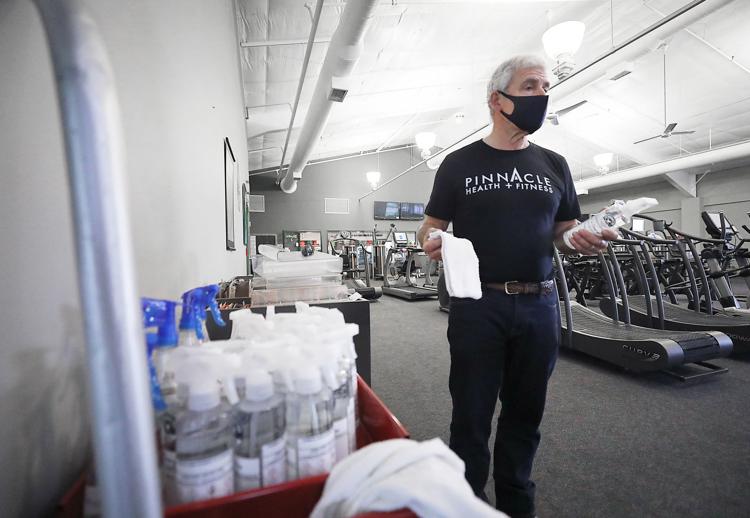 Duck Pond Drive-In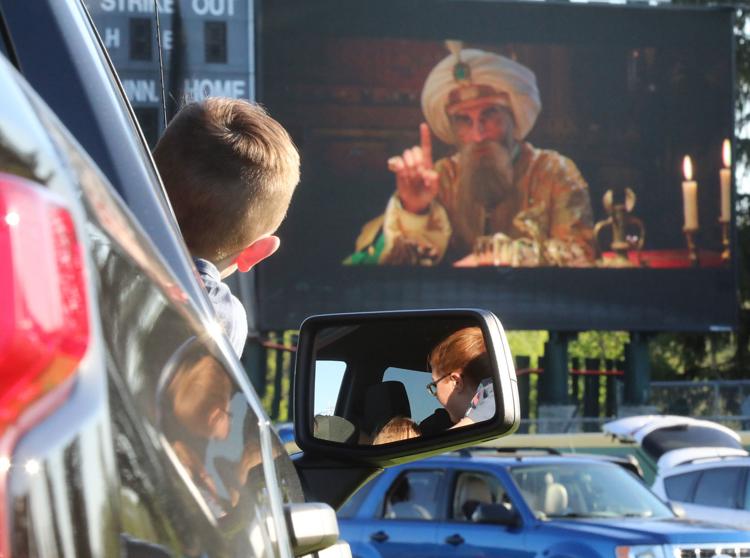 Memorial Union crowd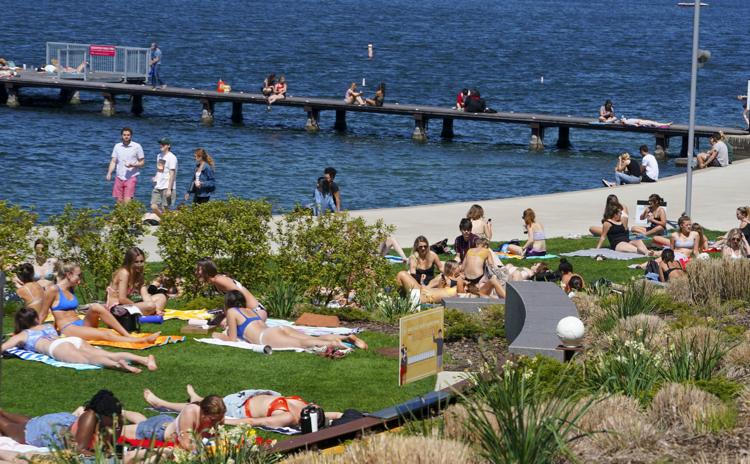 Child care at YMCA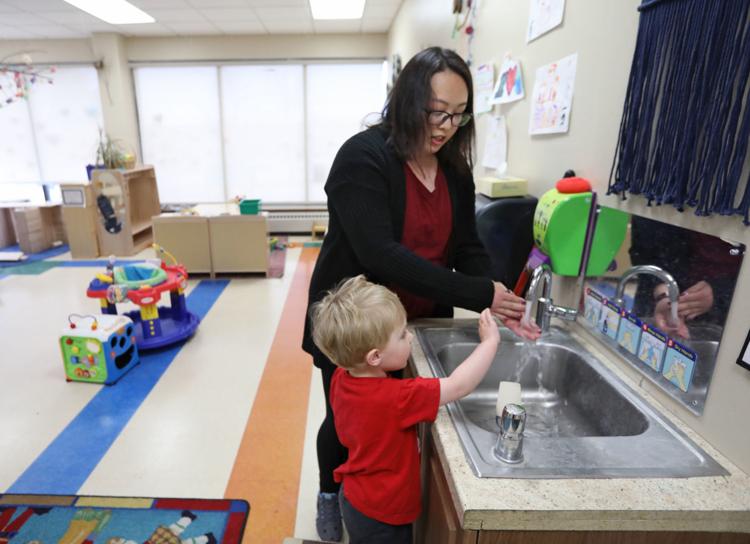 Bikers on Arboretum Drive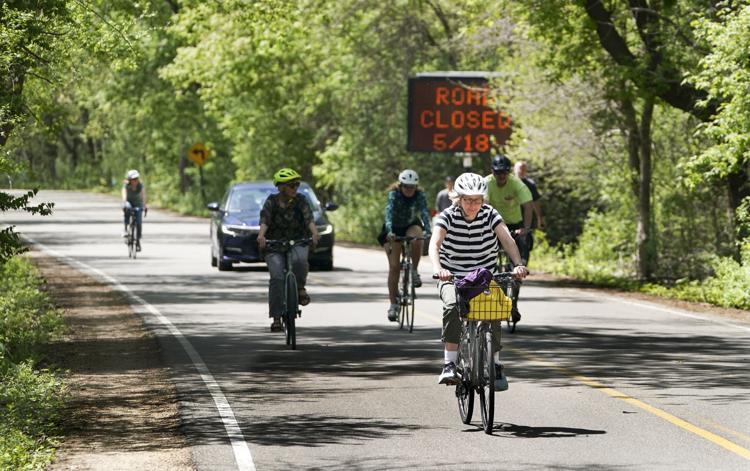 Brittingham Boats
Restaurant open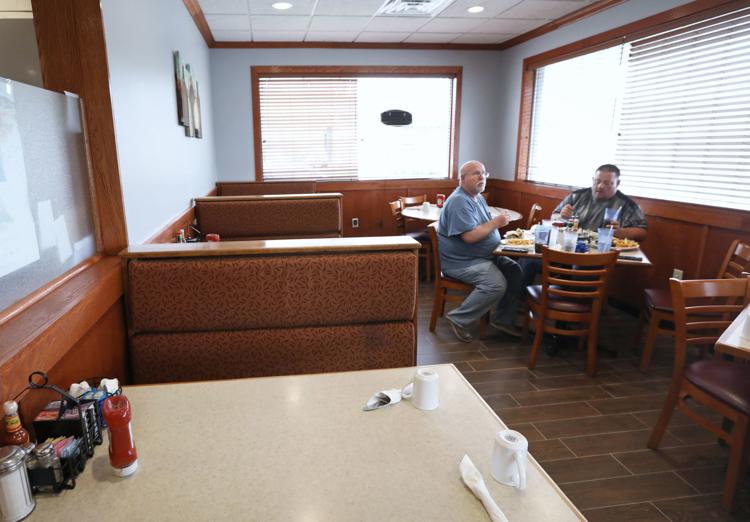 COVID-19 businesses reopen
Restaurant, bars reopen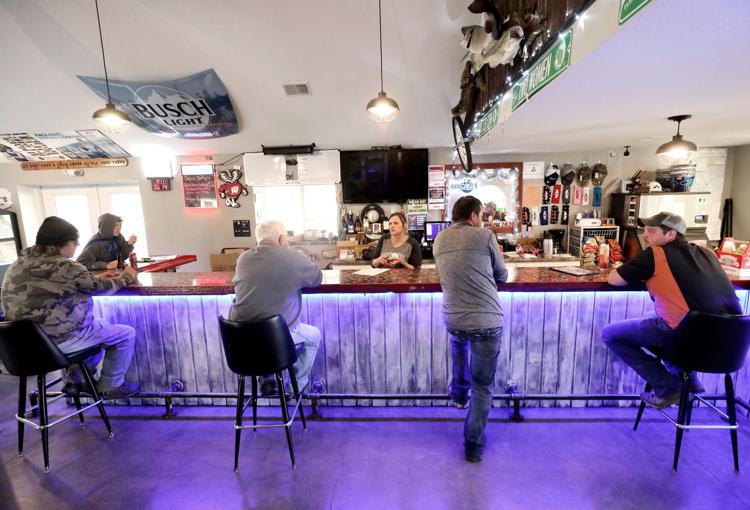 Dentist with patient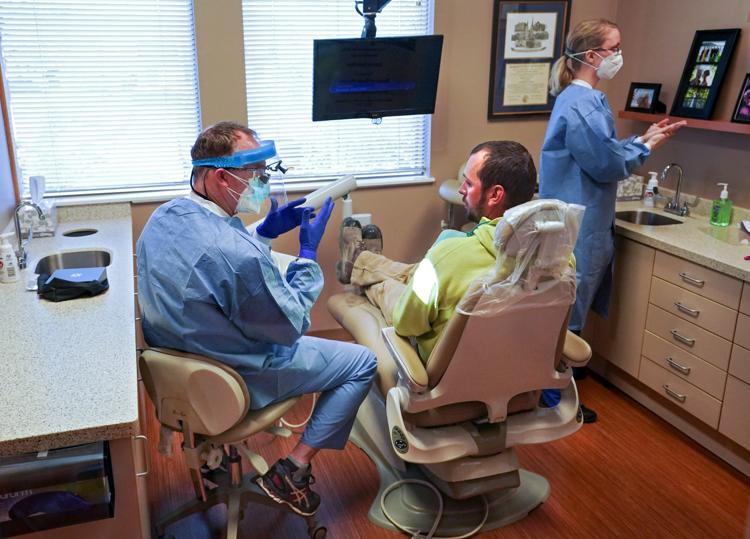 Dane County institutes order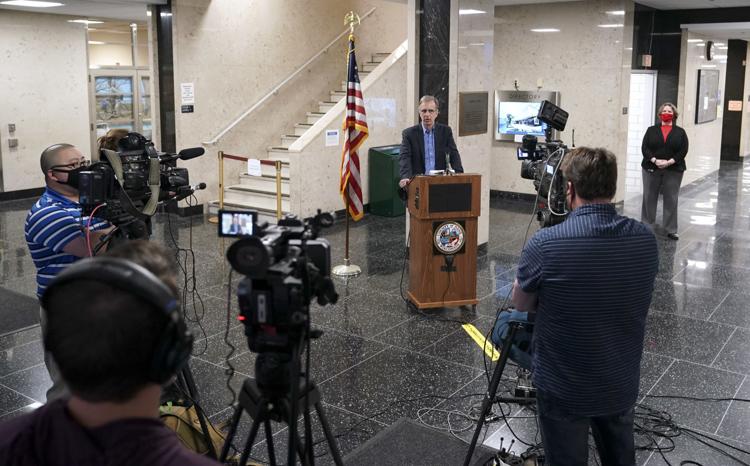 Carry-out food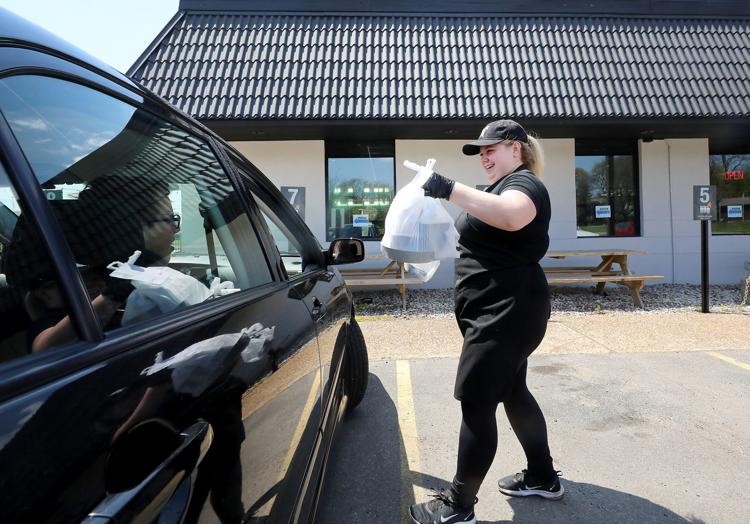 Small retailers reopening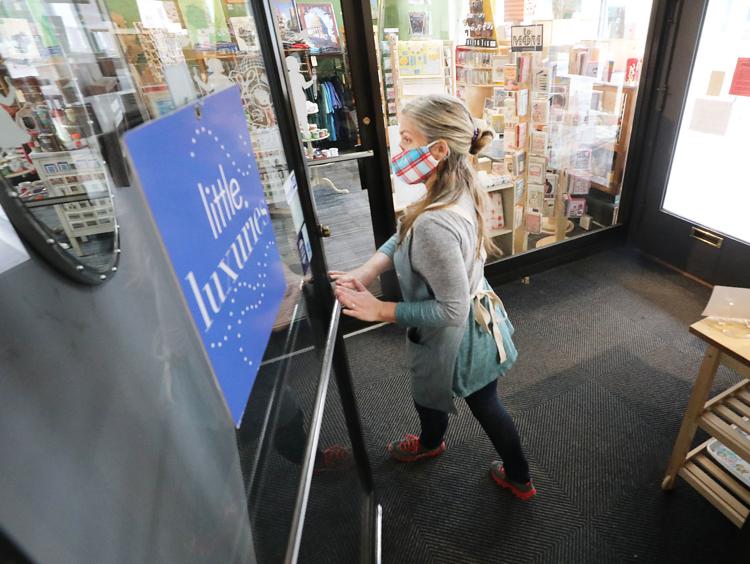 Shoe store reopening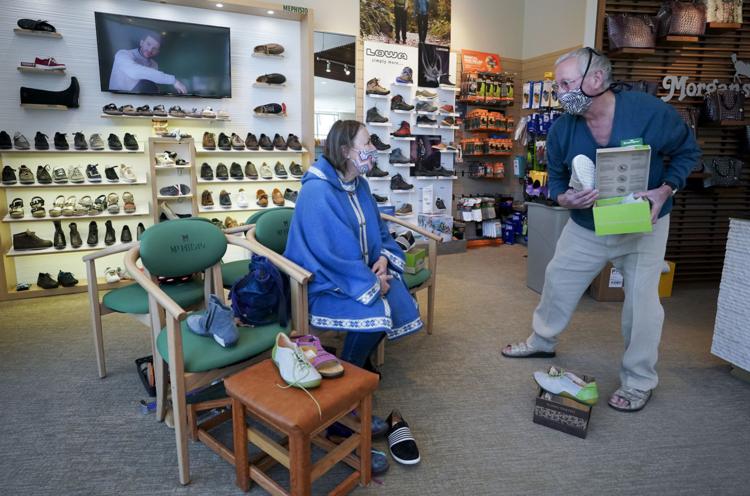 COVID 19 testing site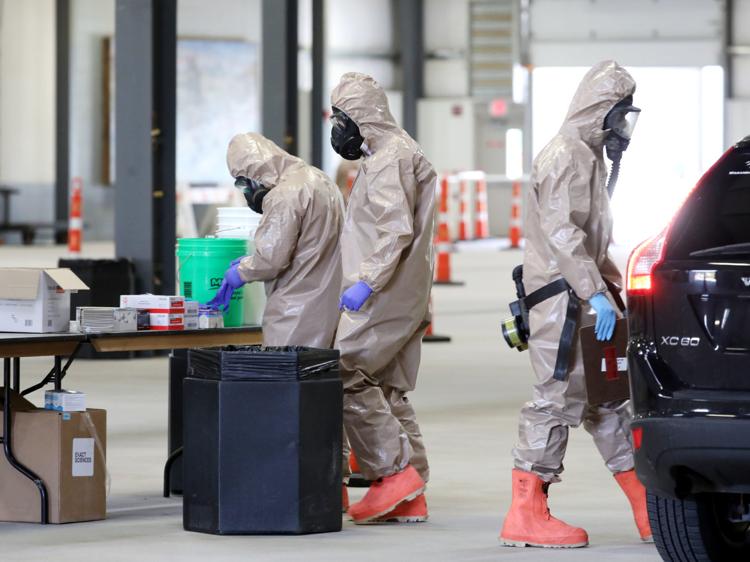 COVID 19 testing site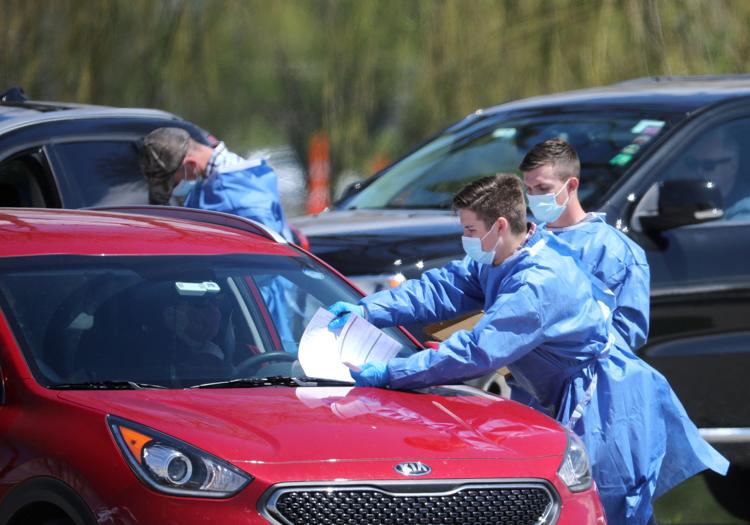 UW-Madison virtual graduation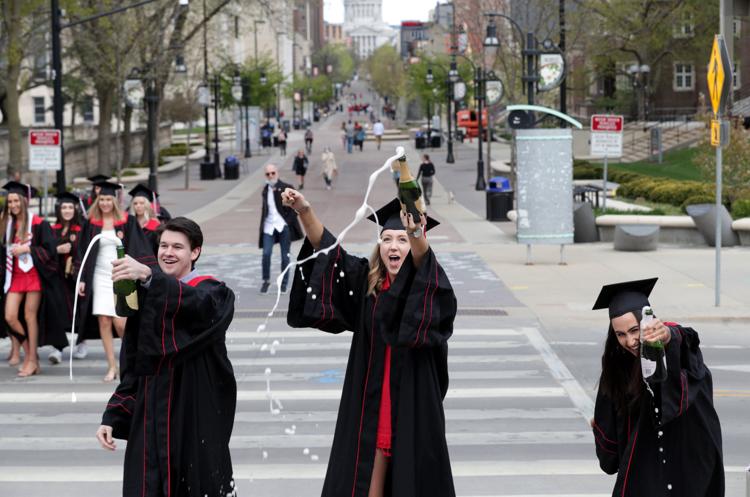 Monona Library Curbside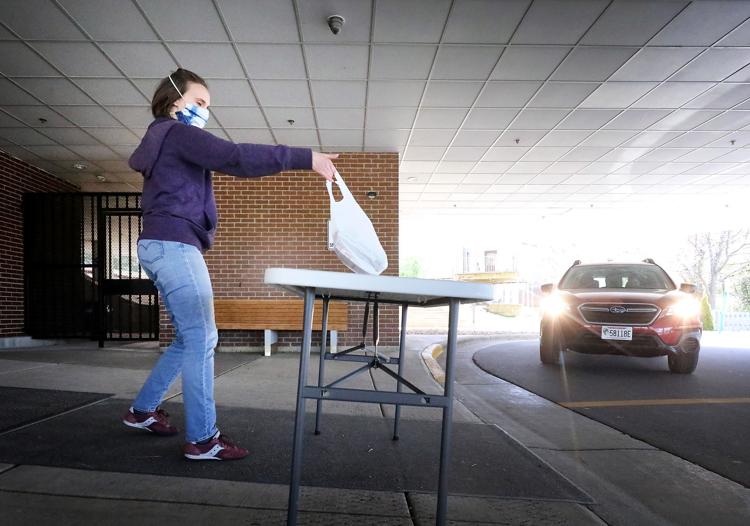 COVID-19 meat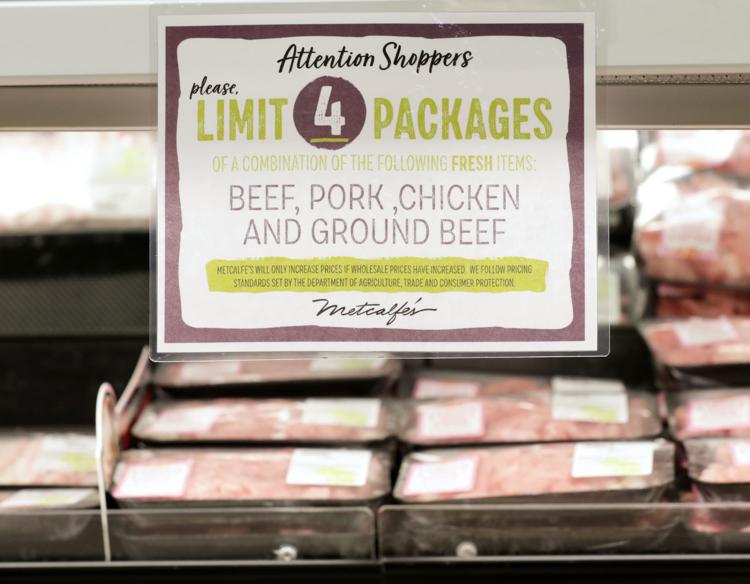 Homeless in parks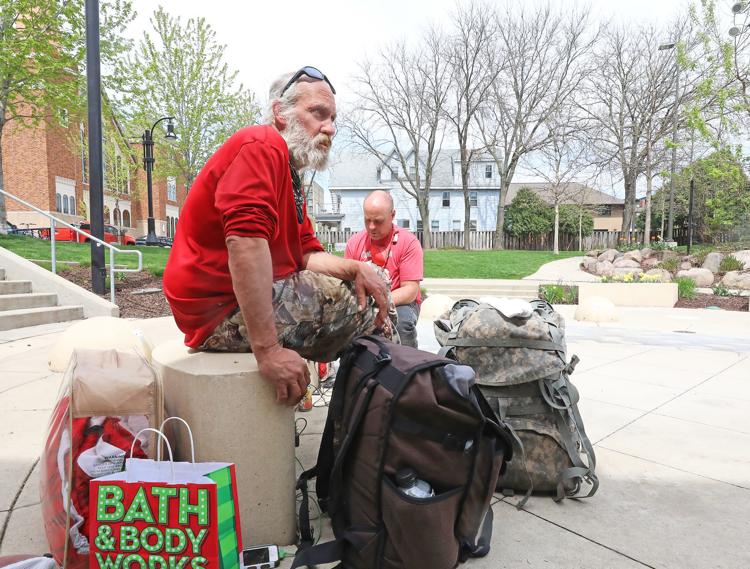 UW Commencement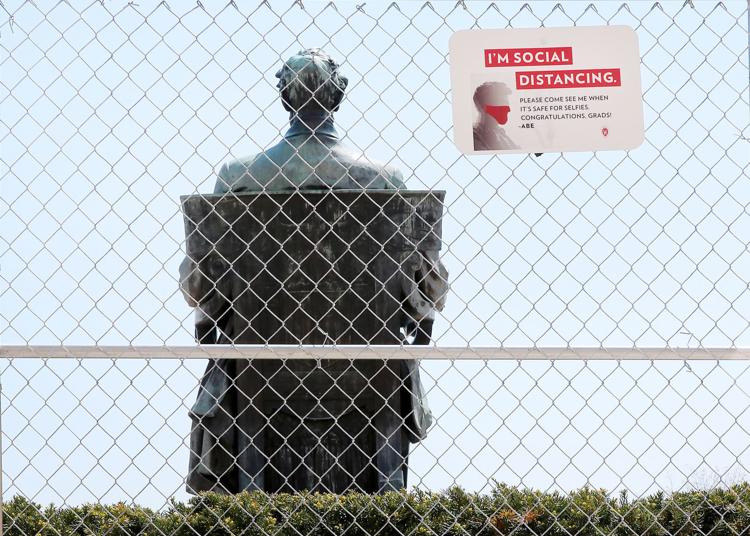 River Food Pantry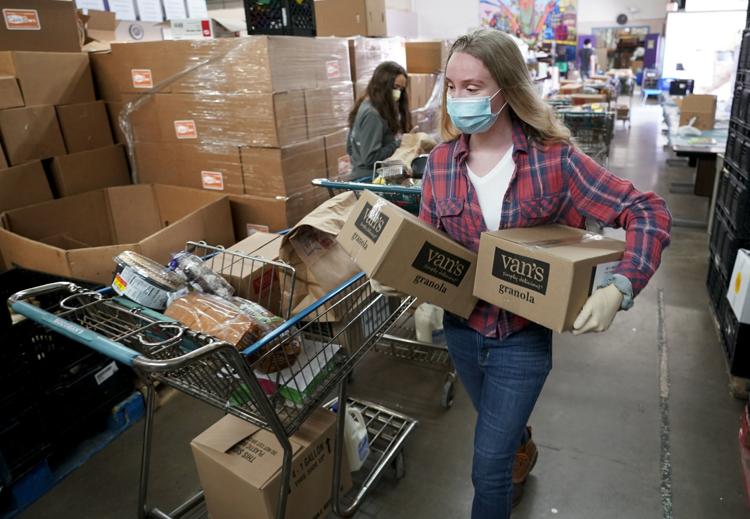 Dane County tourism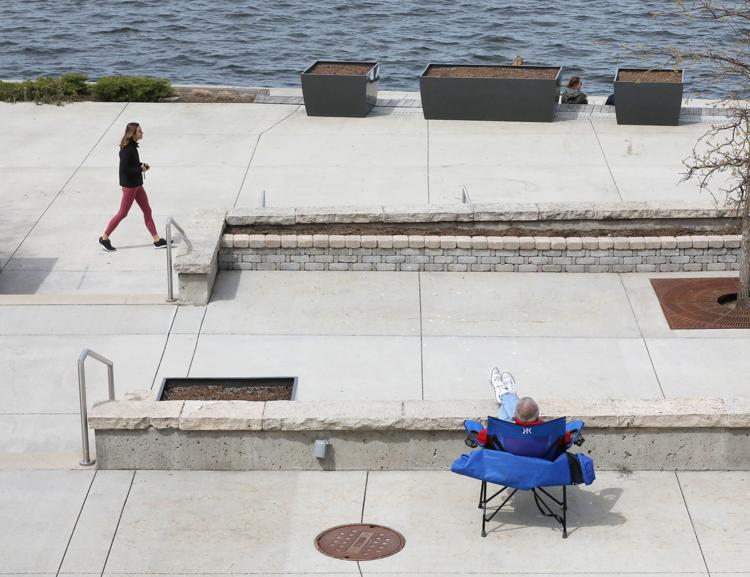 "Outside Looking In: A Drive-Thru Exhibition"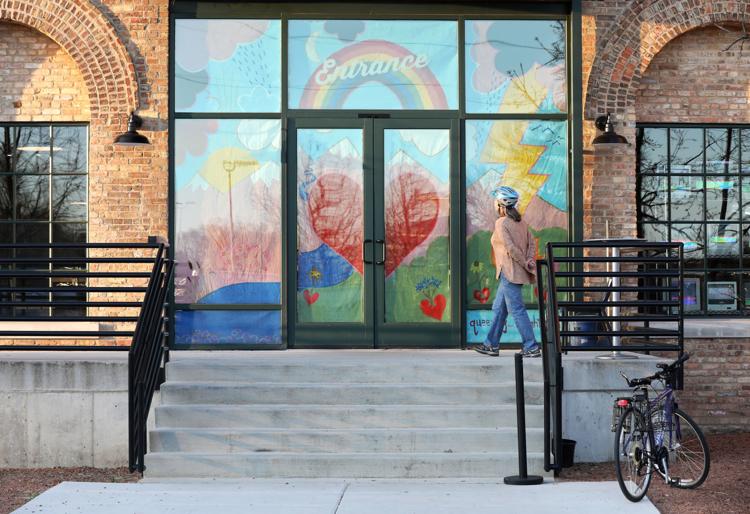 COVID-19 Menards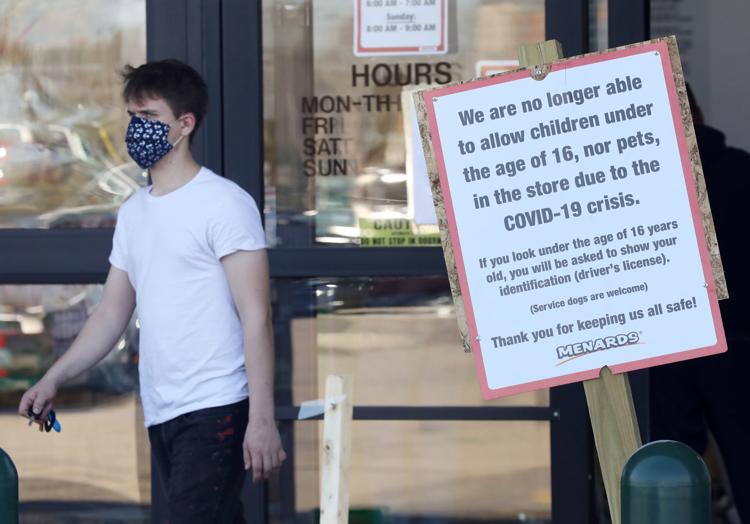 Covid Assembly Hearing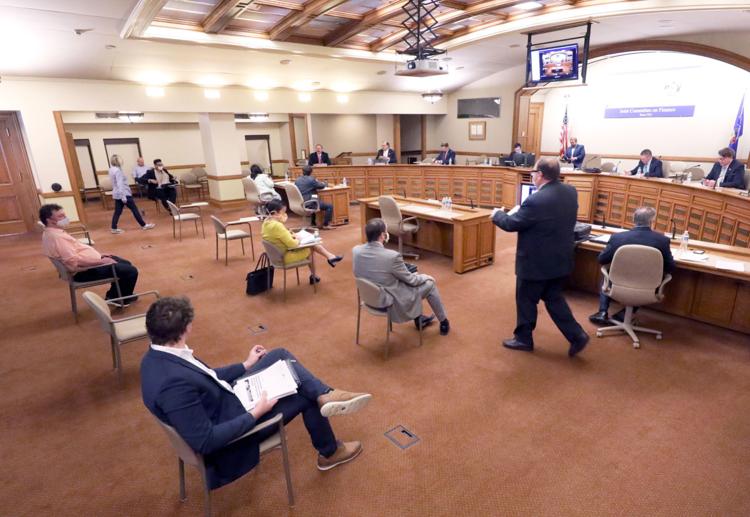 UW furloughs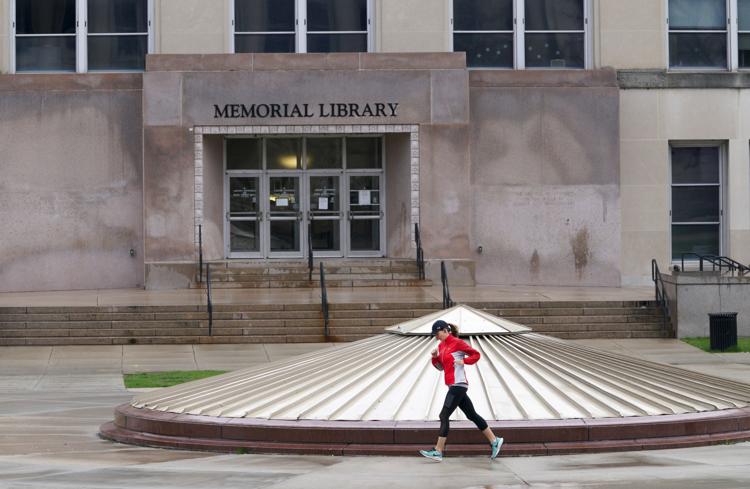 Stay safe, Badgers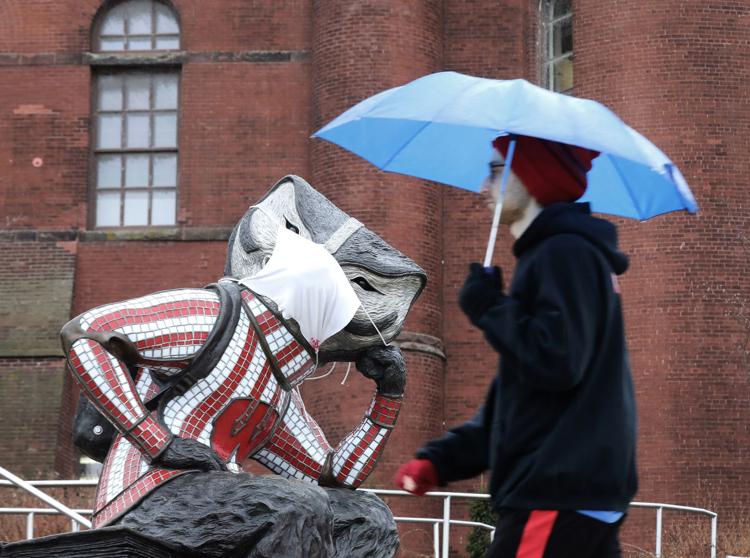 Celebrating 103 - From a distance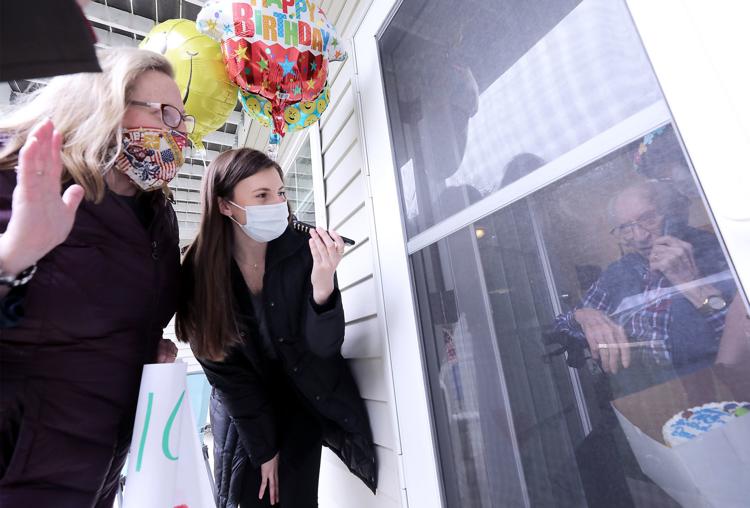 COVID-19 protest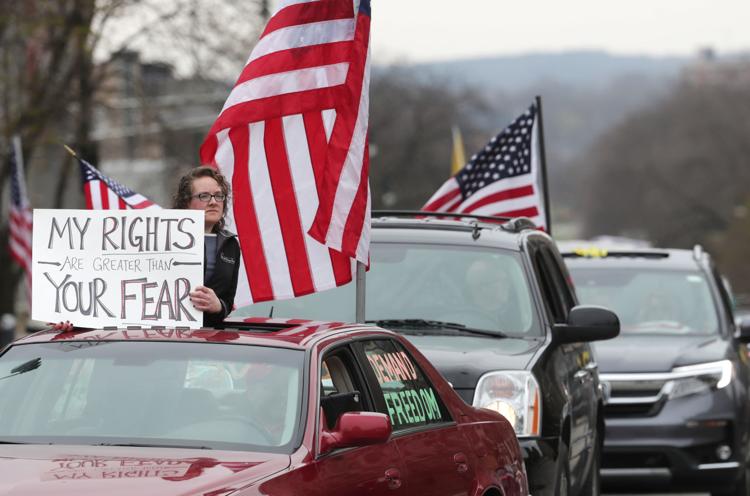 COVID-19 candle installation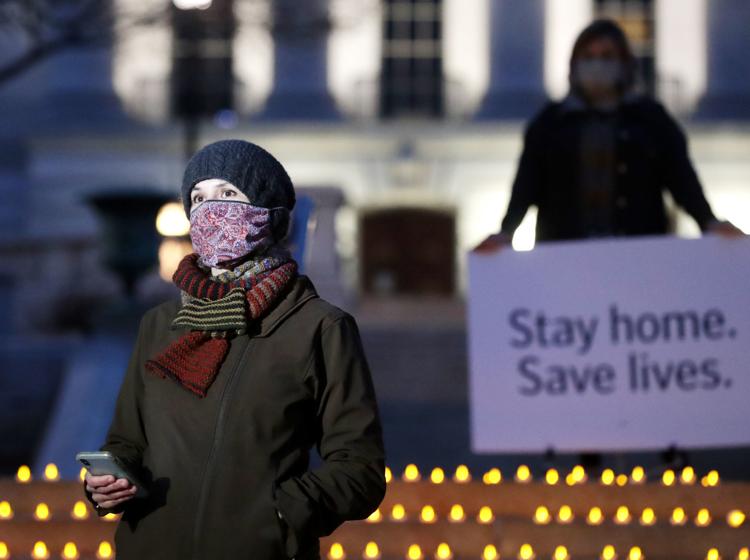 COVID-19 candle installation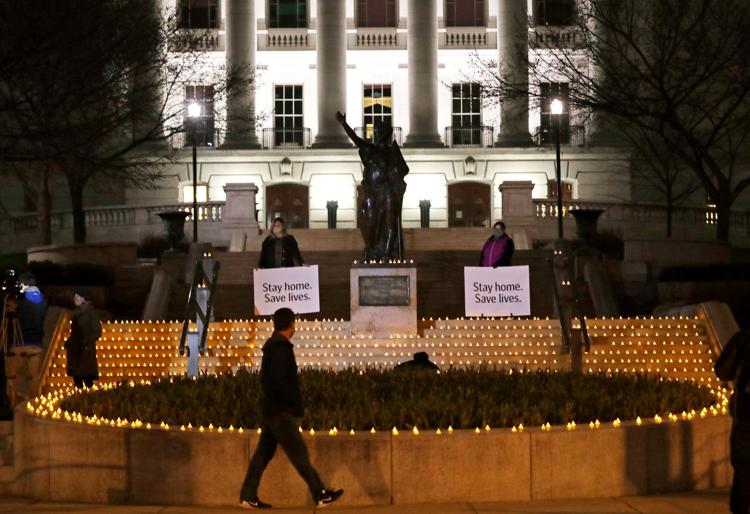 A fishing opener amid COVID-19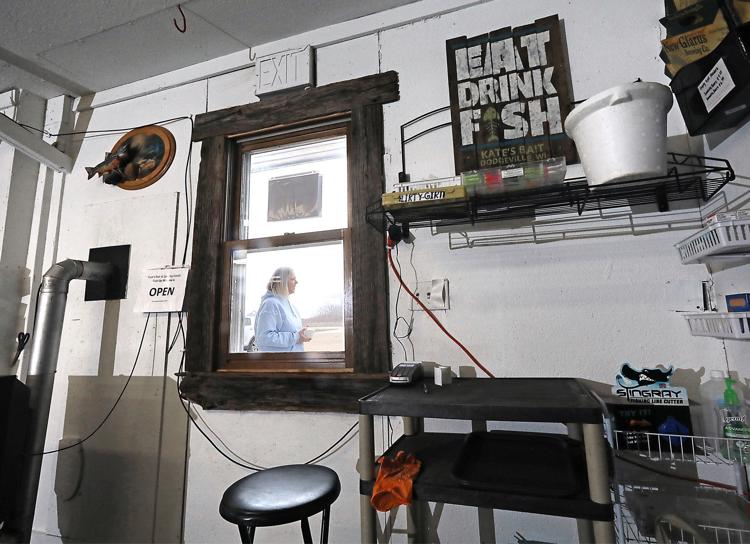 COVID-19 UW-Madison students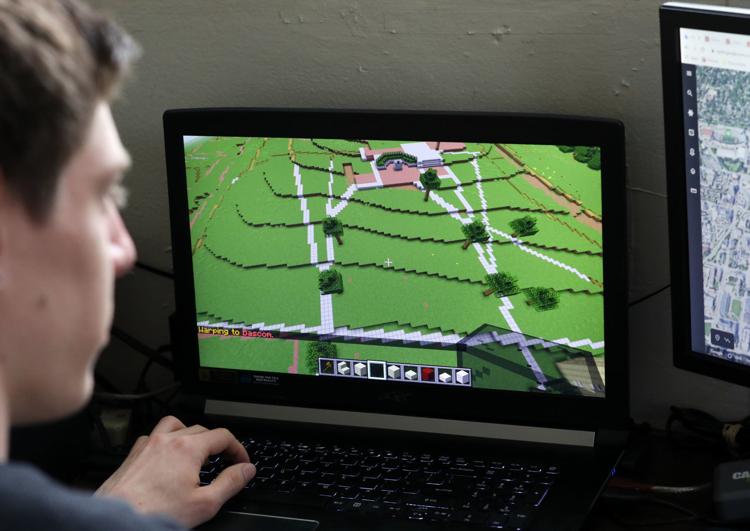 Covid Public Employees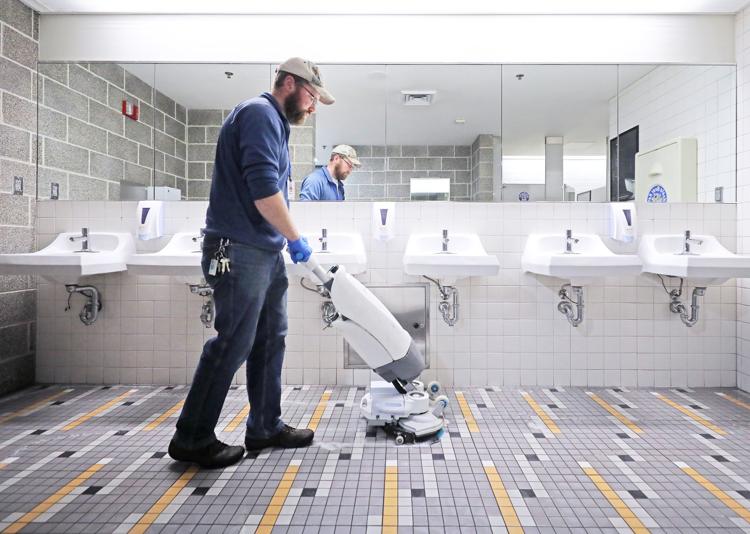 Act of Appreciation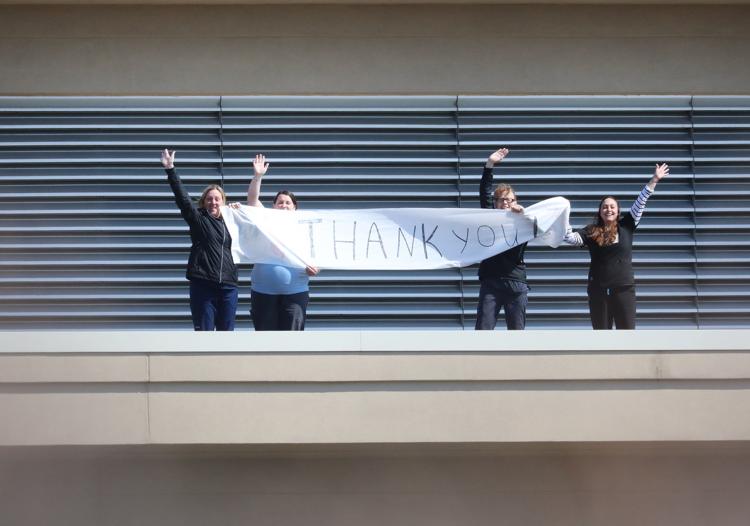 Brazelton with video screen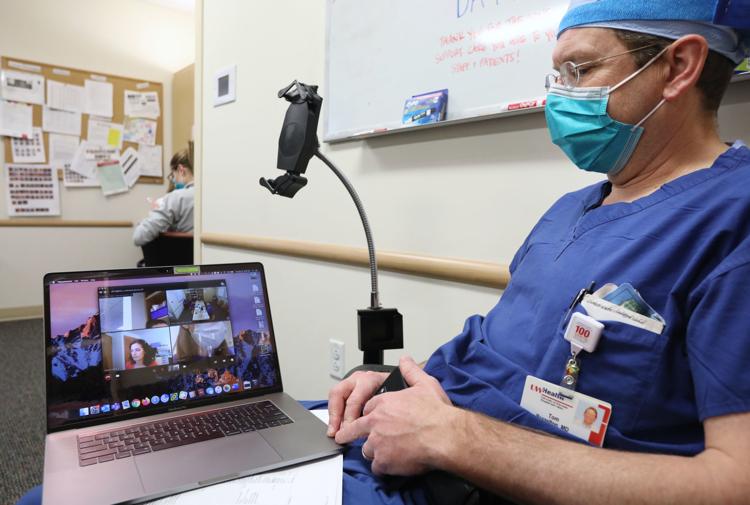 Saris stays busy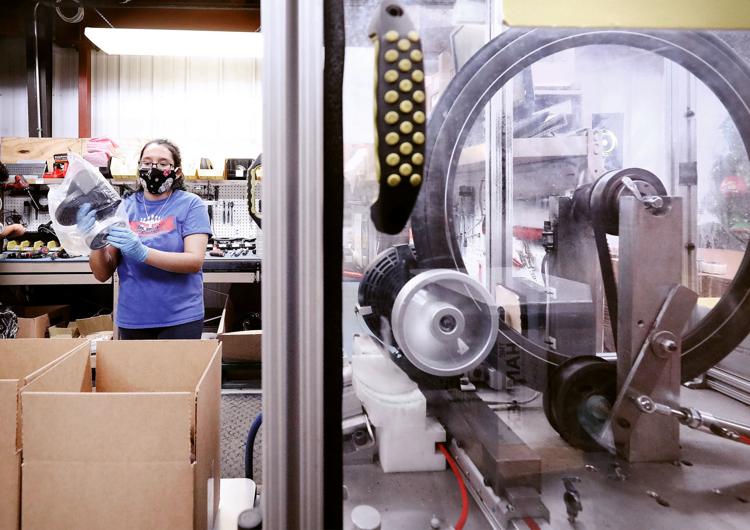 Absentee ballots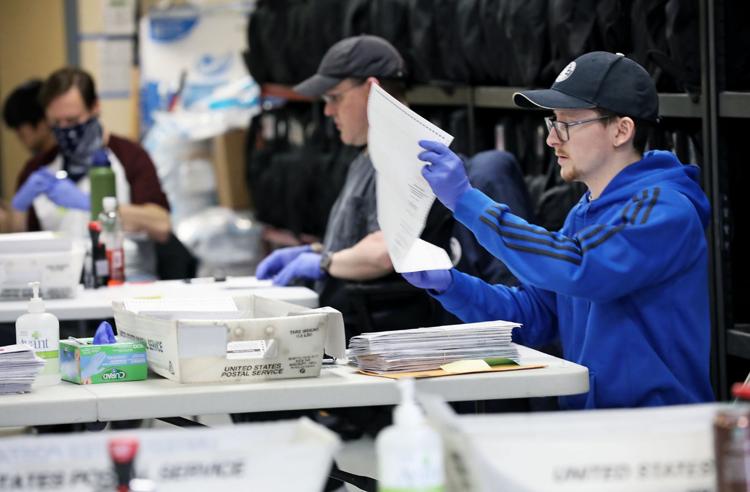 UW Covid Testing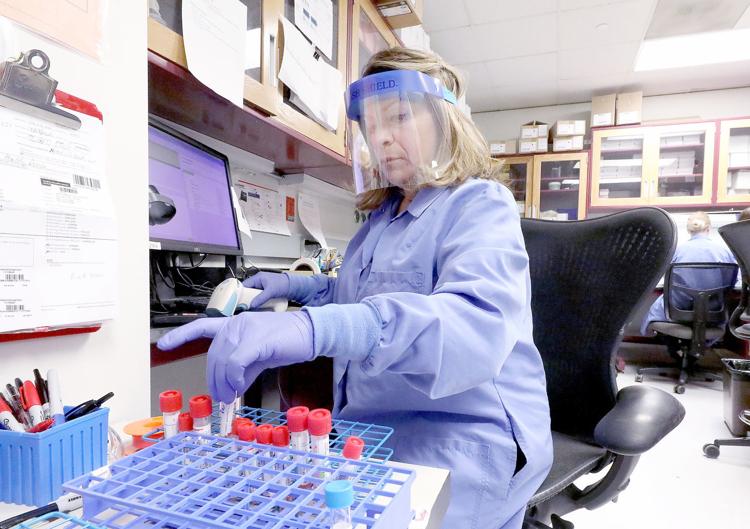 Covid State Parks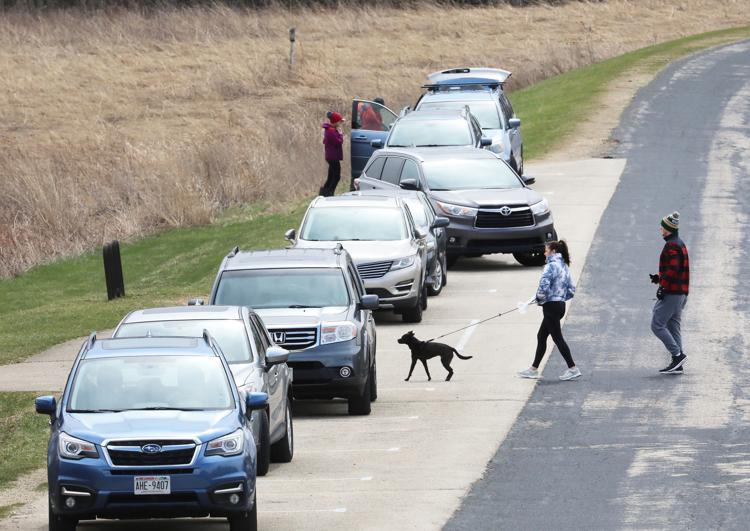 Easter baskets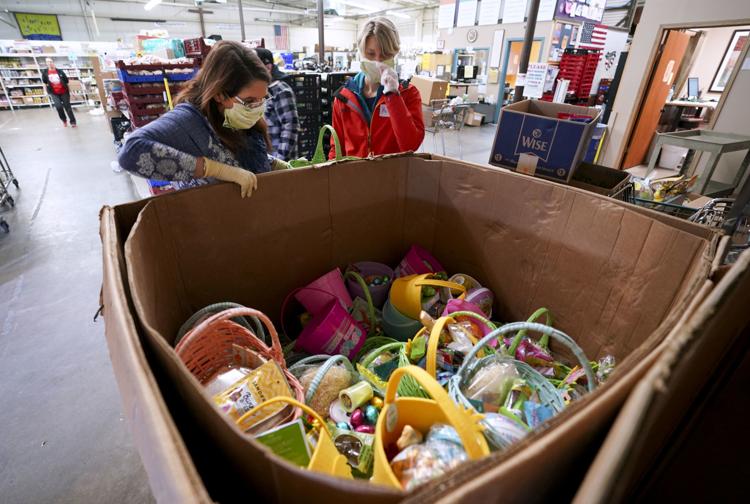 As social distancing progressed into an official order to stay in our homes, Madison has started to look more like an empty shell rather than …
Election Day with COVID-19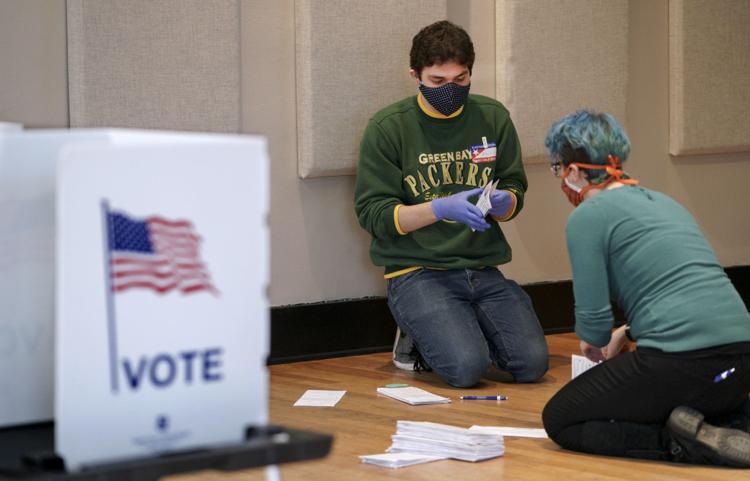 COVID-19 Journaling Project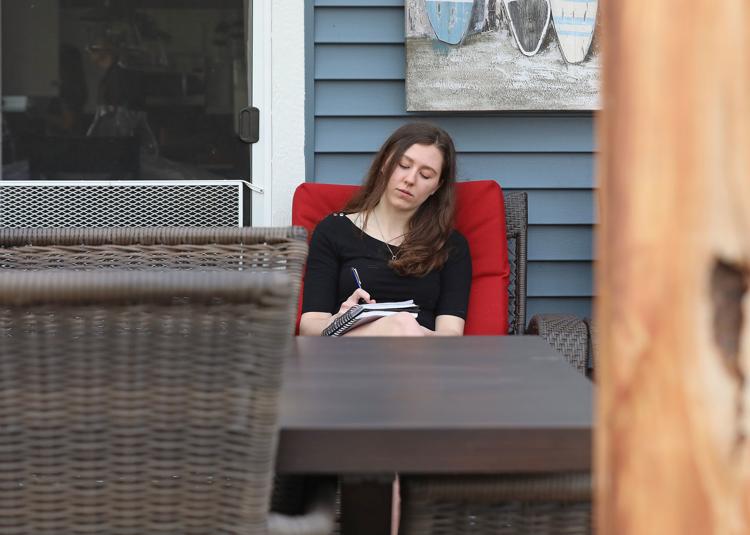 Election Day protest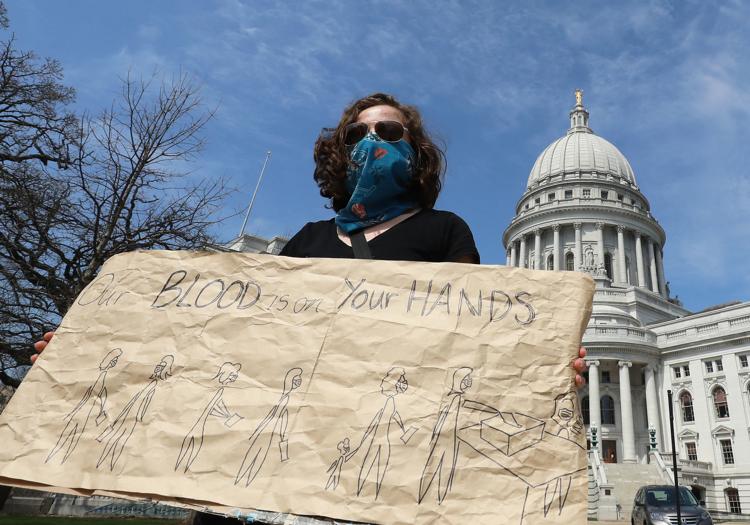 Election Day with COVID-19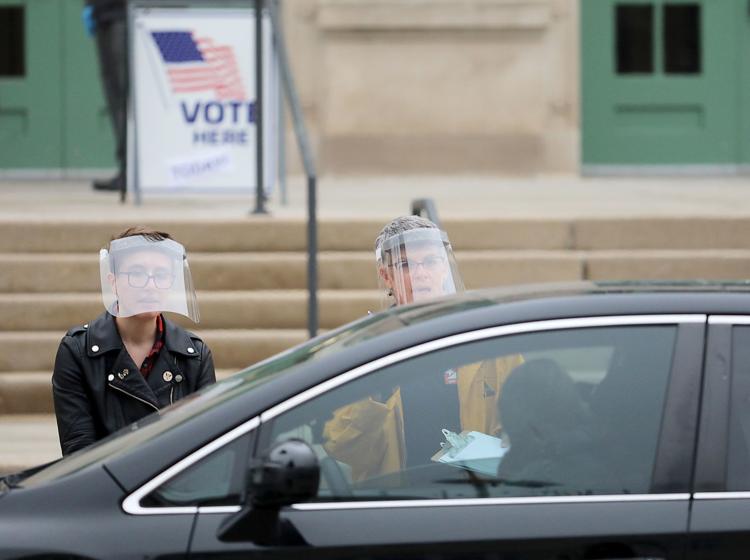 Honoring Essential Workers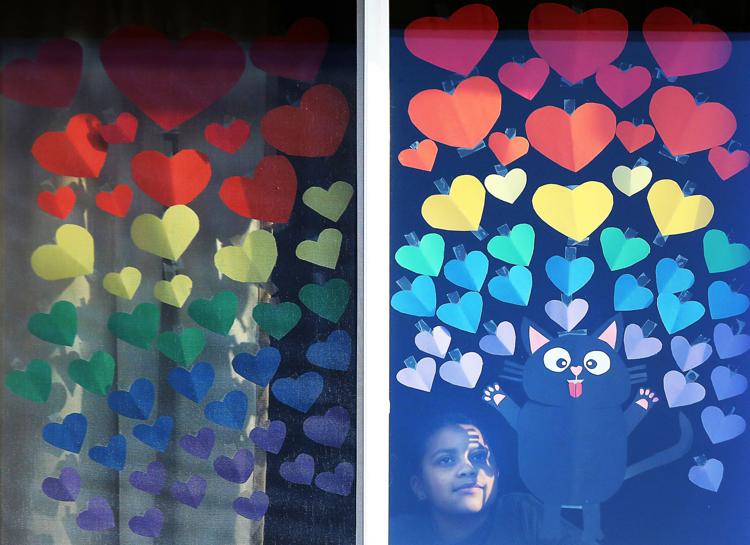 Metro Transit Butler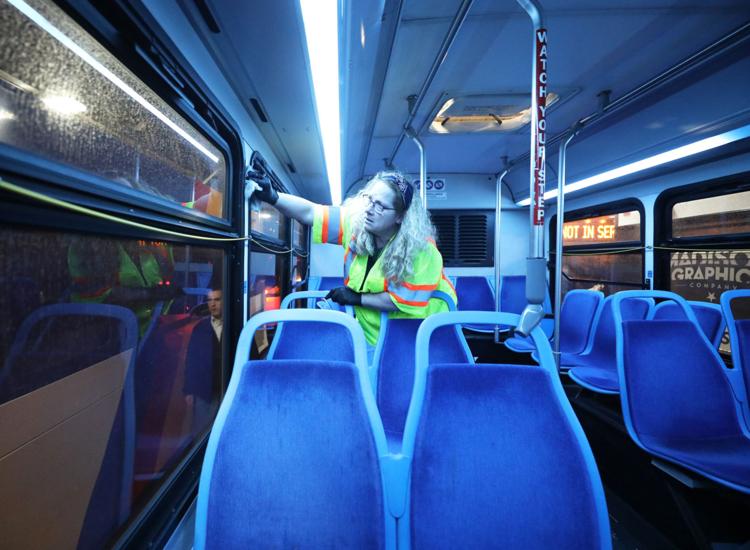 Election set for Tuesday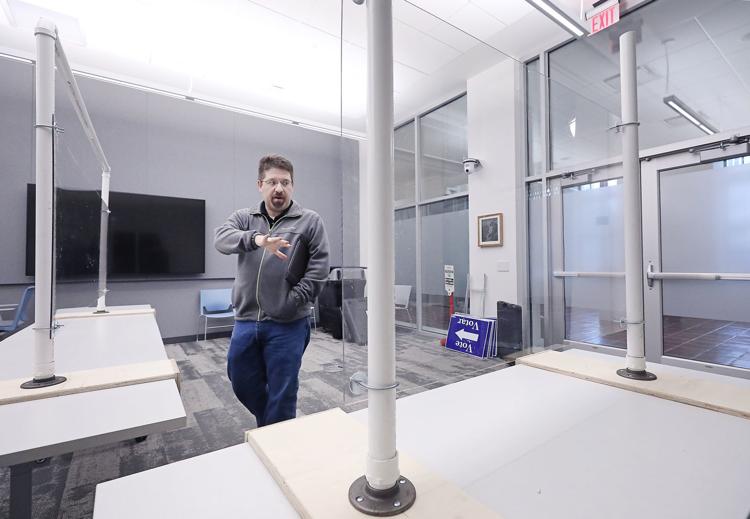 Robots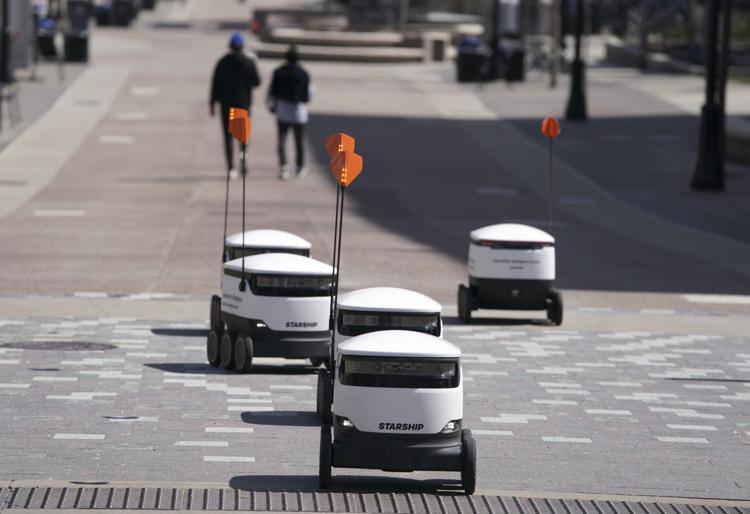 Nolan family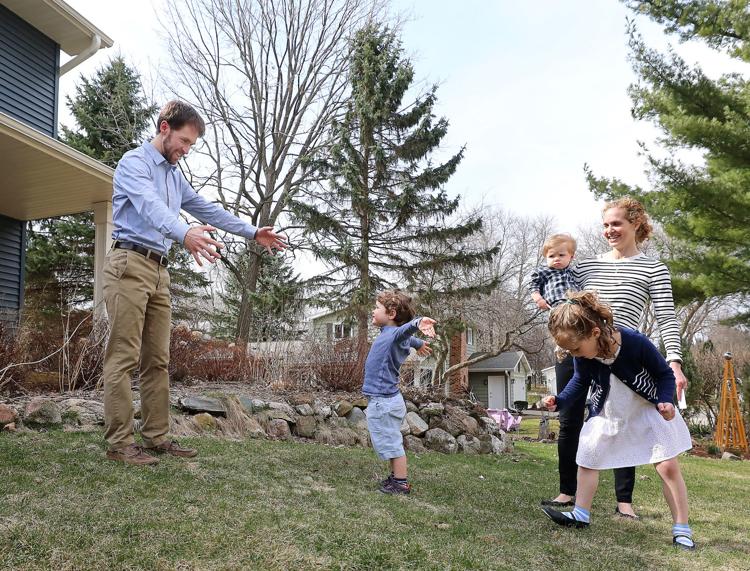 Stressed over closure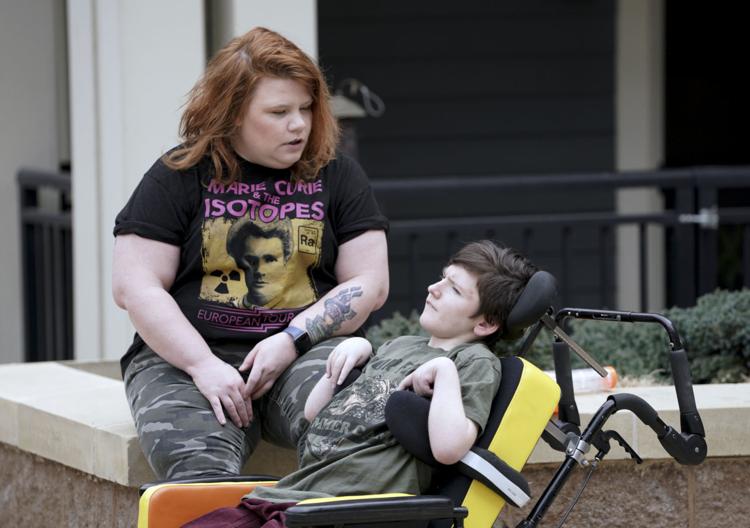 Amy Shircel, former COVID-19 patient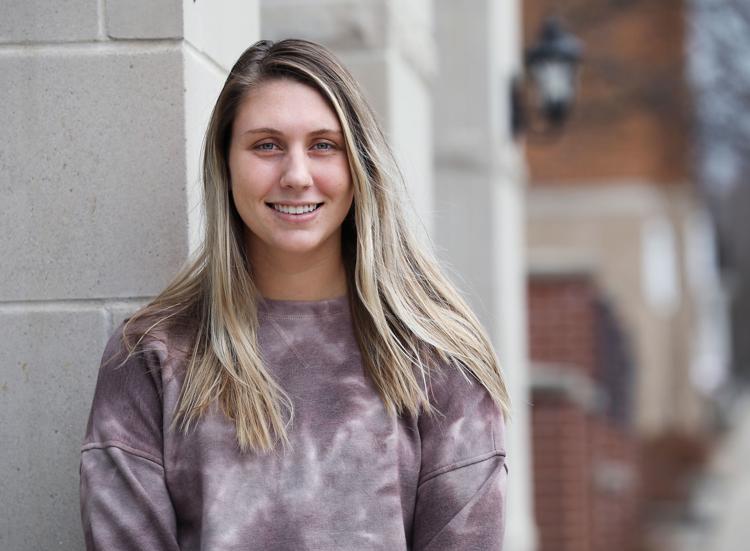 COVID-19 retail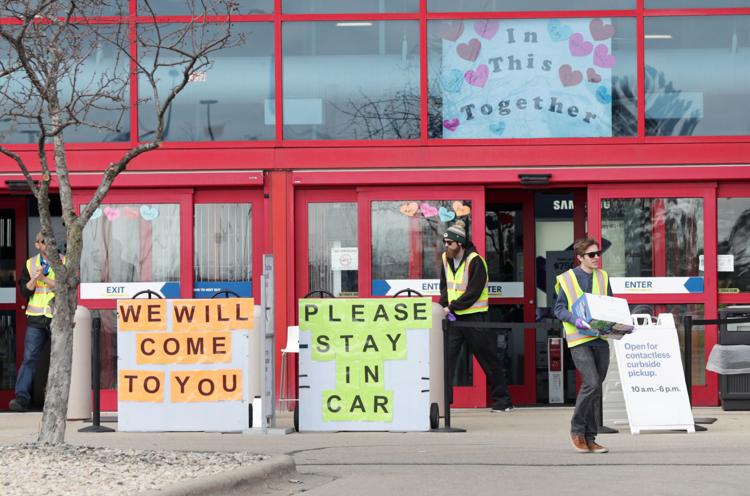 Playground closed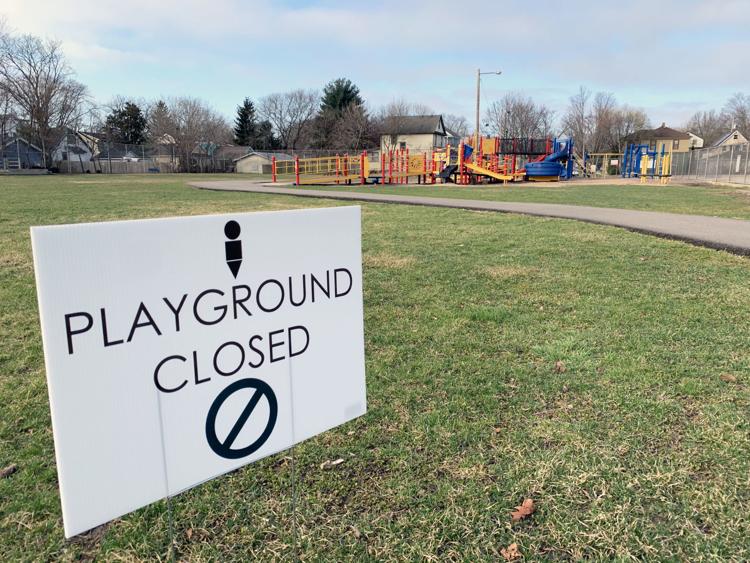 Little Library closed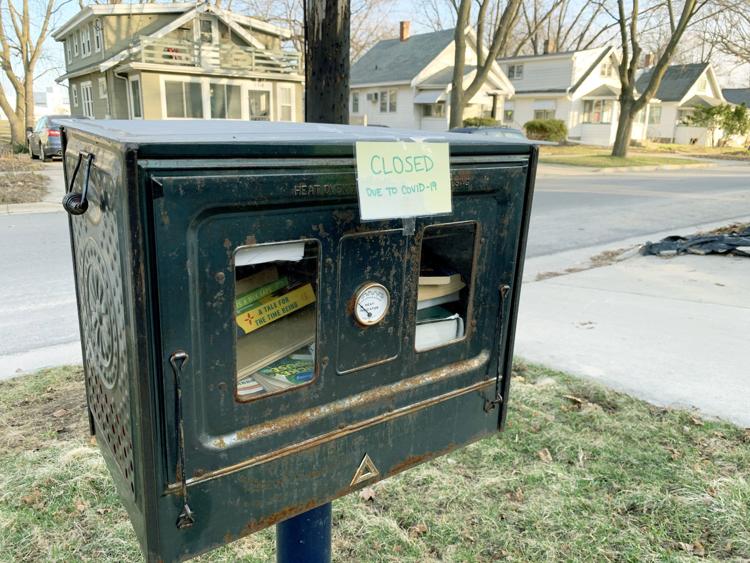 Face shields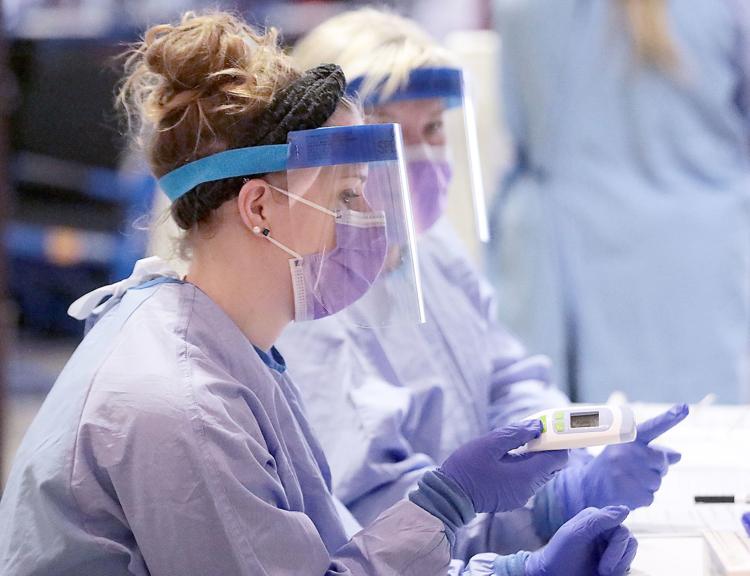 Entryway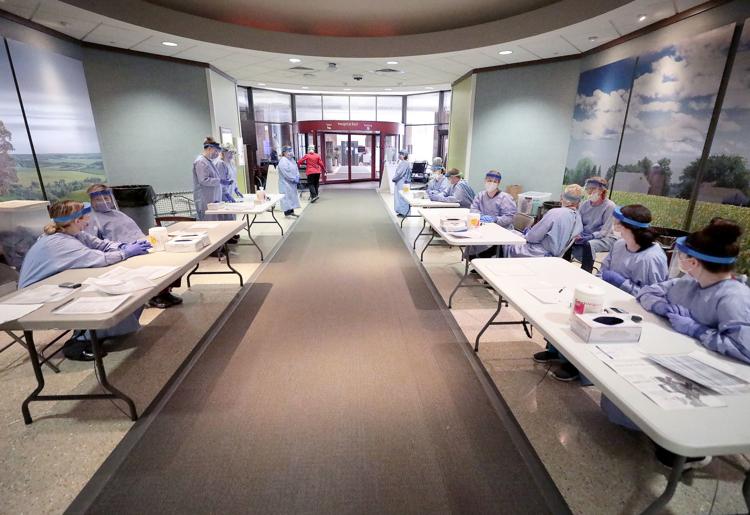 Carwash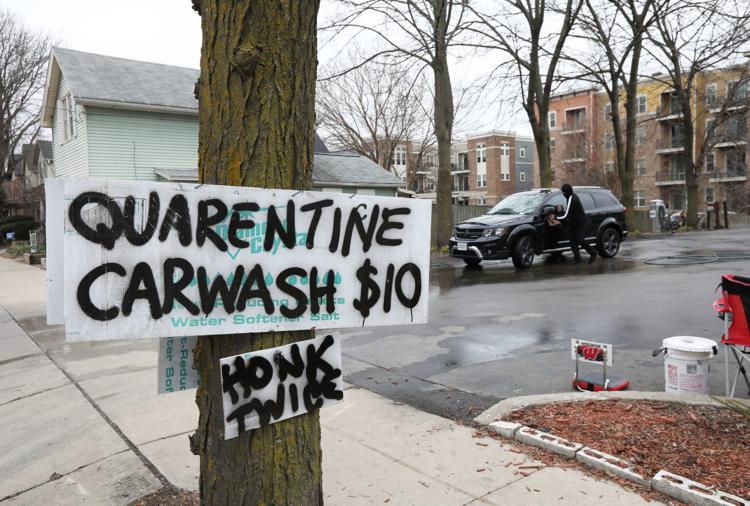 Rent strike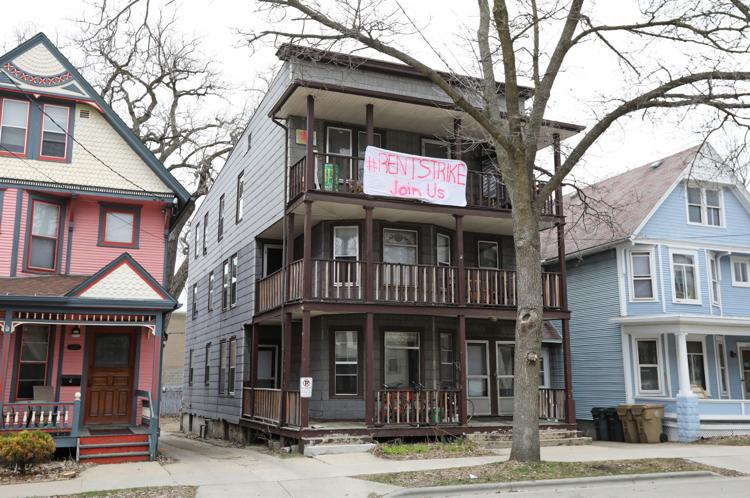 Election COVID-19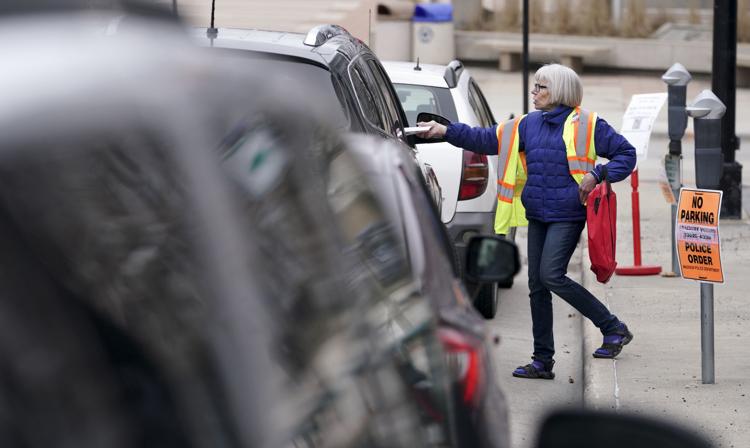 Precious Cargo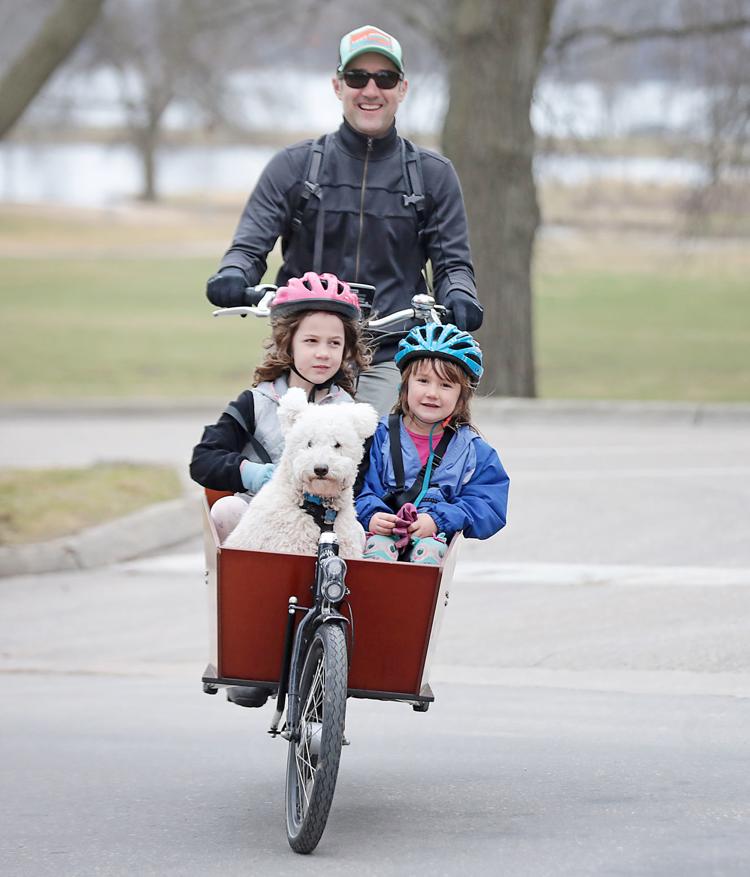 Lori and Chris Robson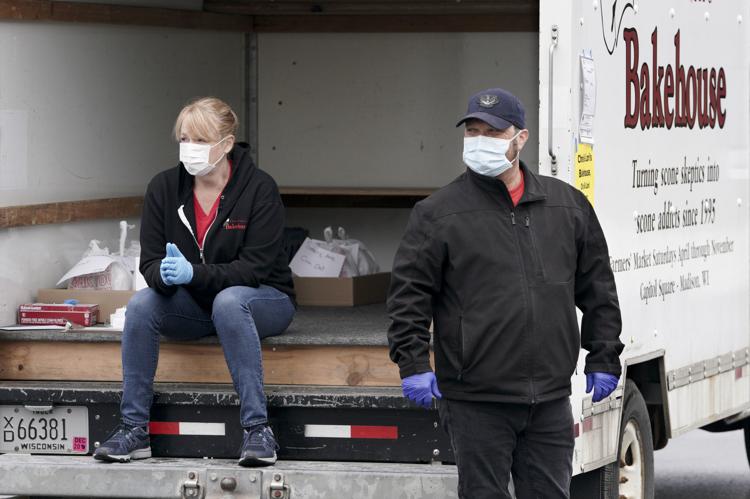 Chad Backes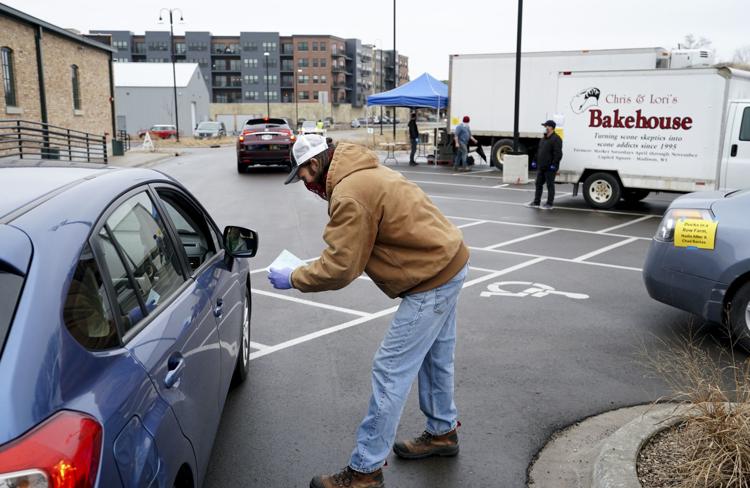 Tourism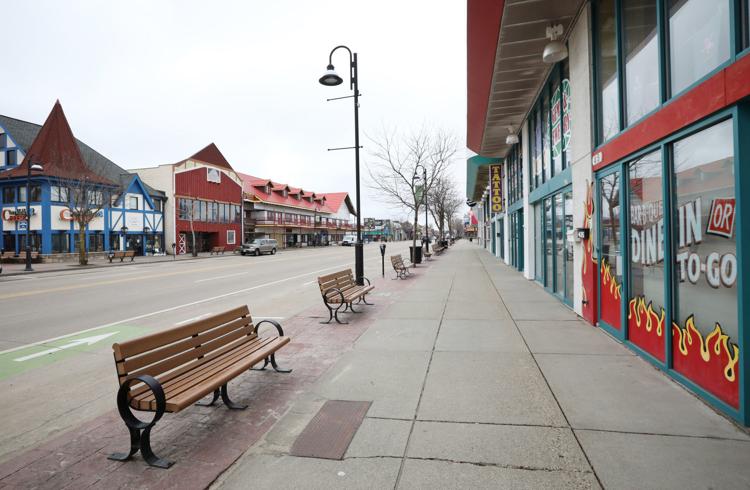 Tourism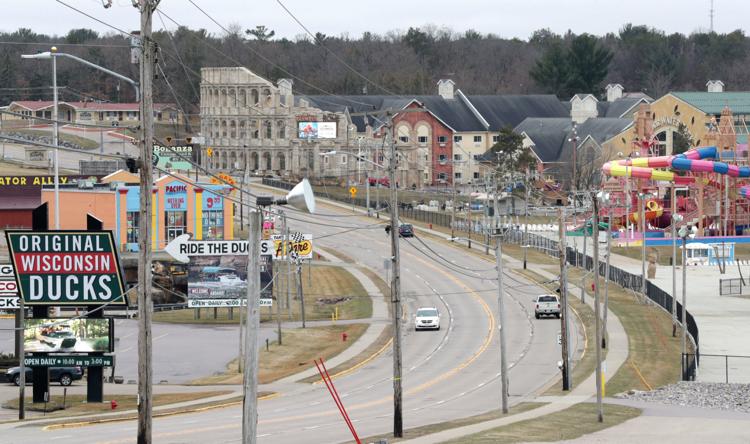 City Church live stream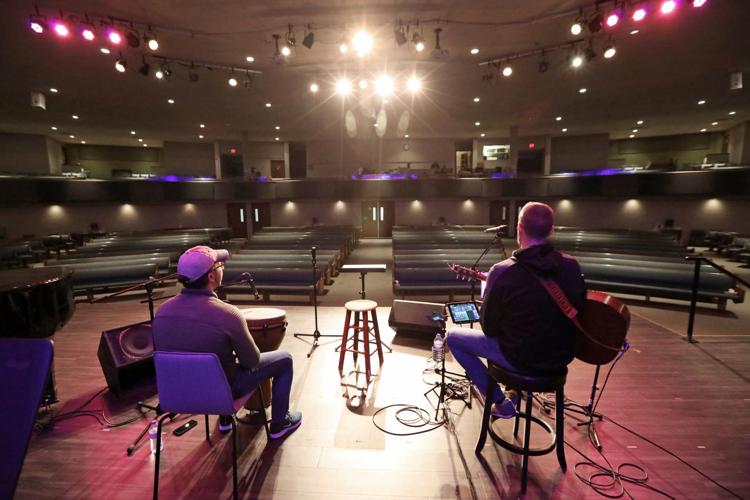 Covid Funerals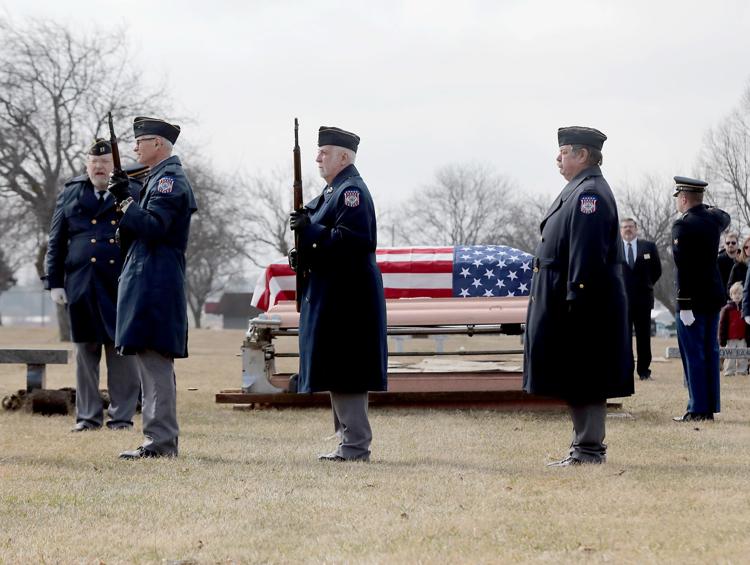 Covid Funerals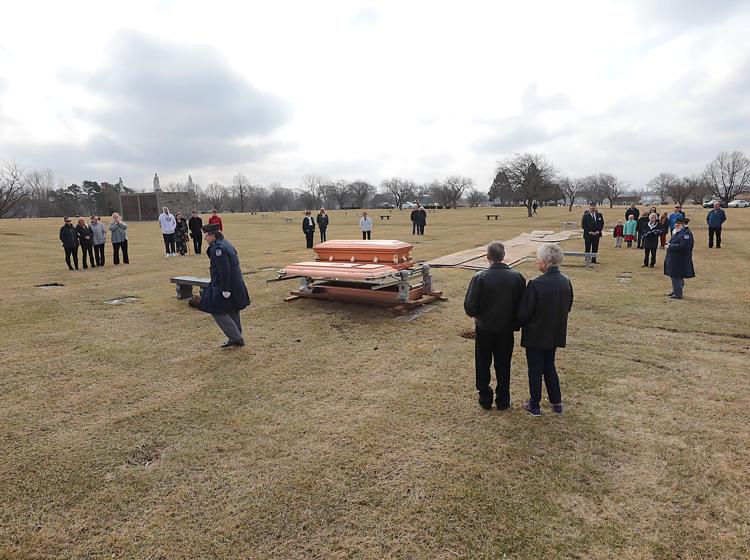 COVID-19 Sewn Masks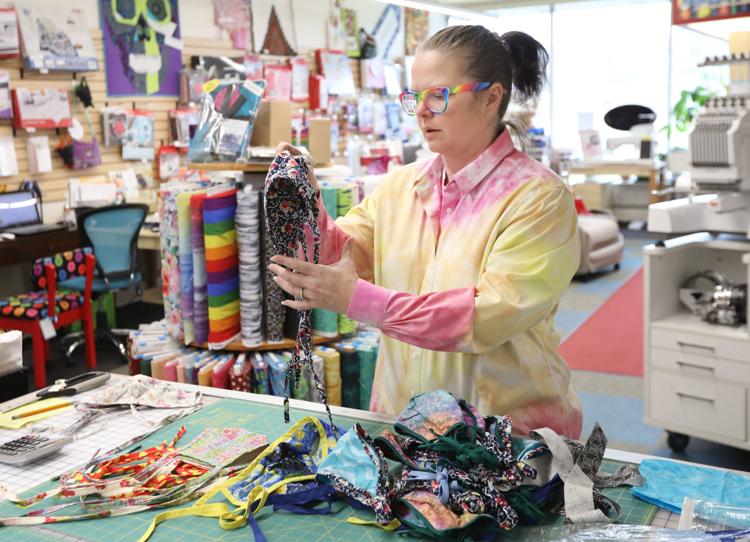 Traffic changes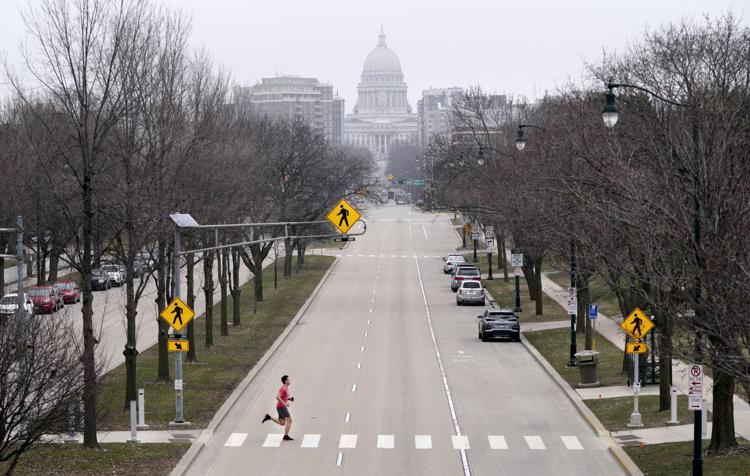 John Hicks getting a meal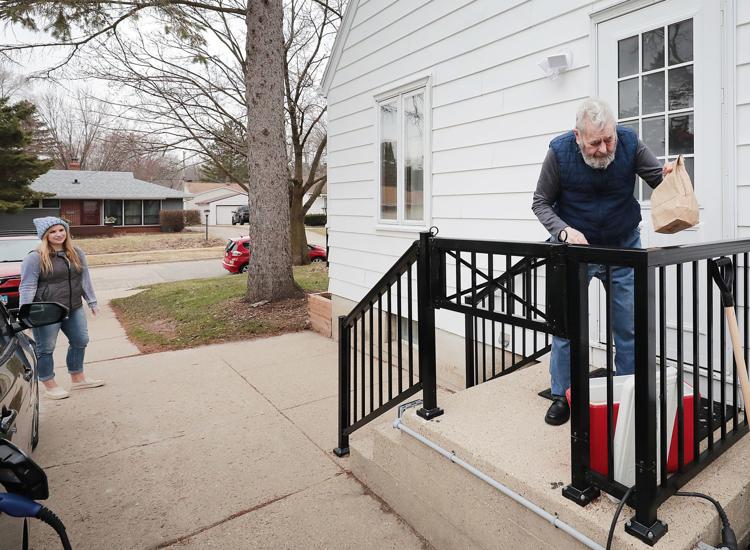 Rachel putting food in cooler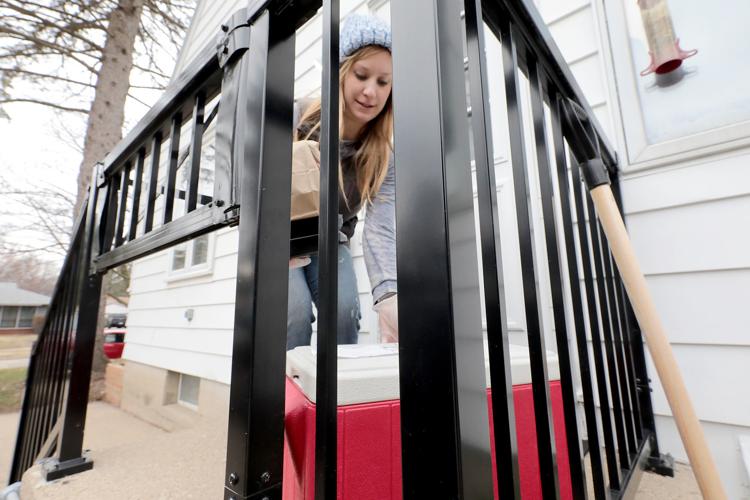 Mock Senate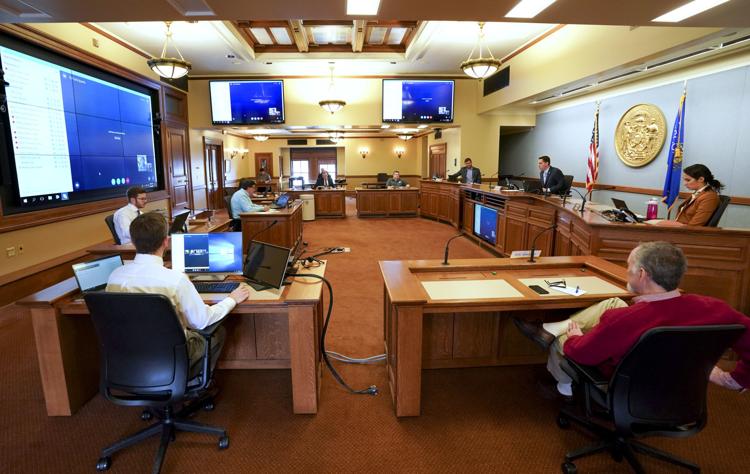 COVID-19 Ventilators 1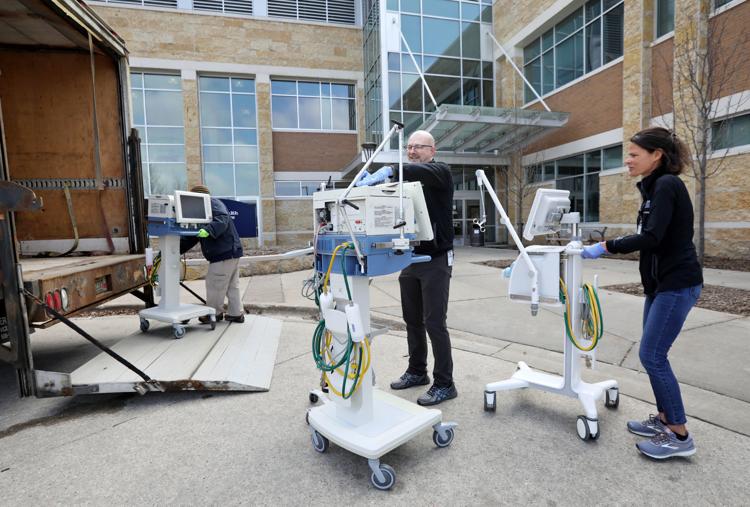 Covid Golf Courses 1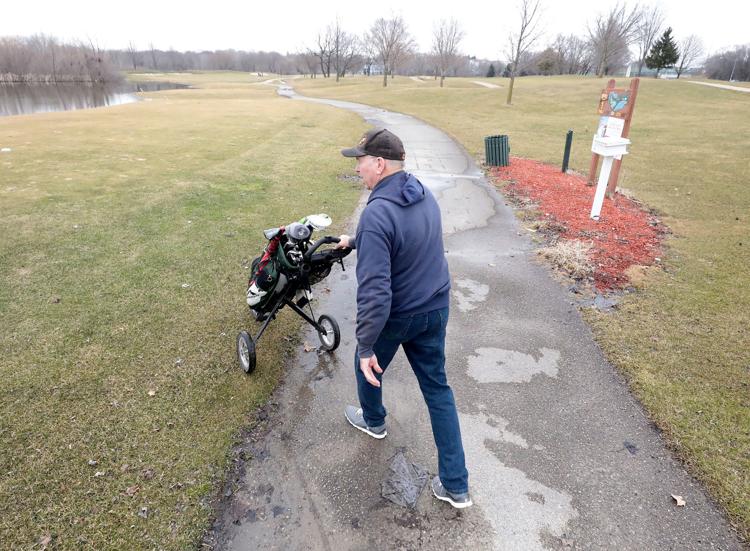 Tony Evers to order nonessential businesses to close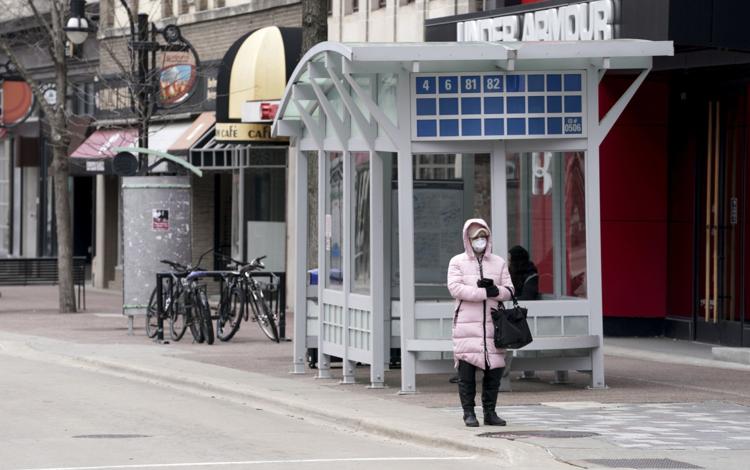 Tony Evers to order businesses to shut down to battle COVID-19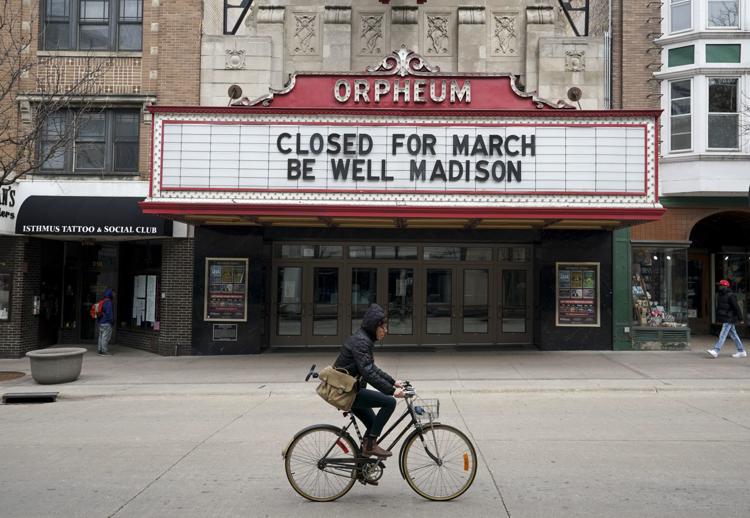 COVID-19-Bars and Restaurants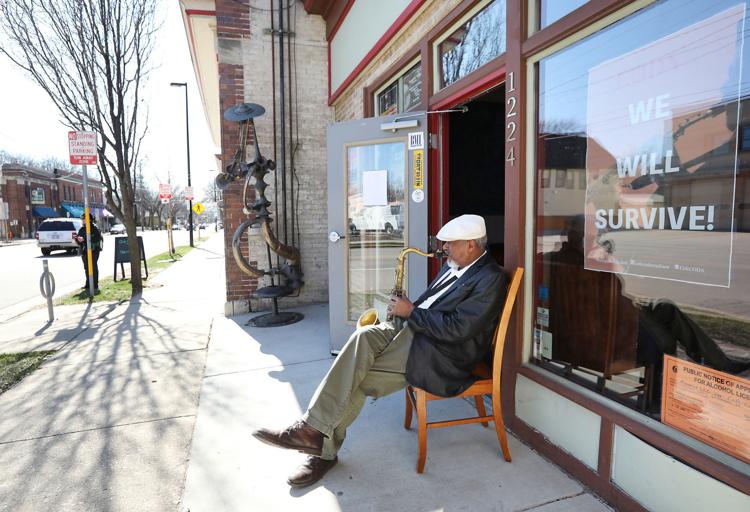 COVID-19 UW Virtual Match Day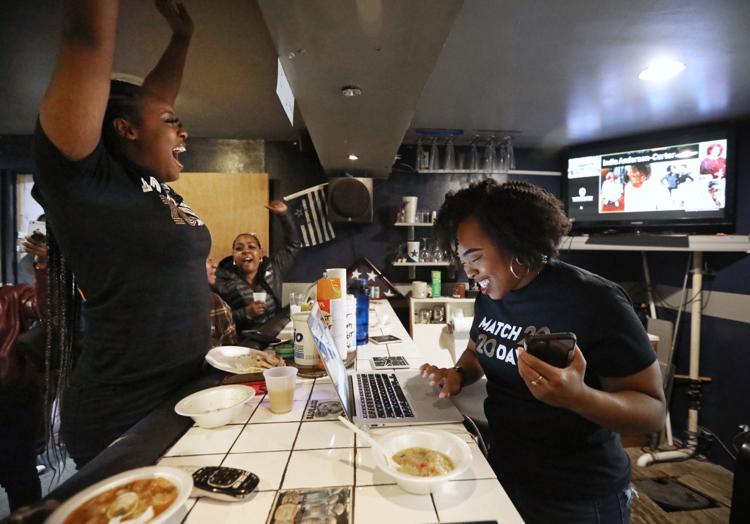 Covid State Street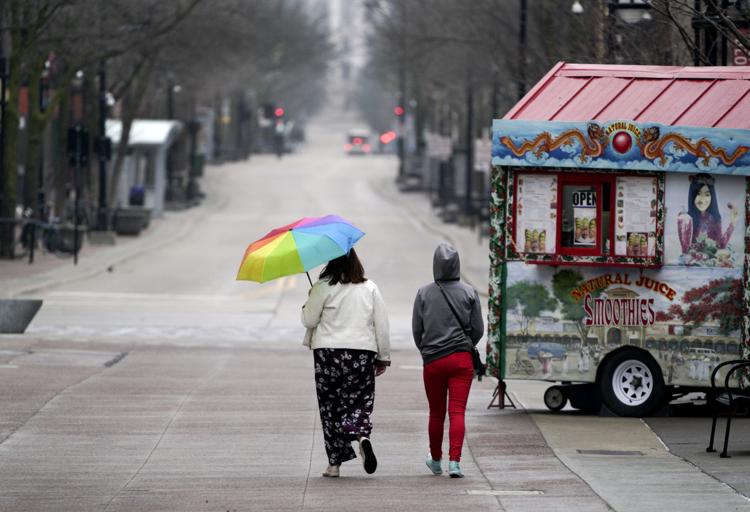 COVID-19 daycare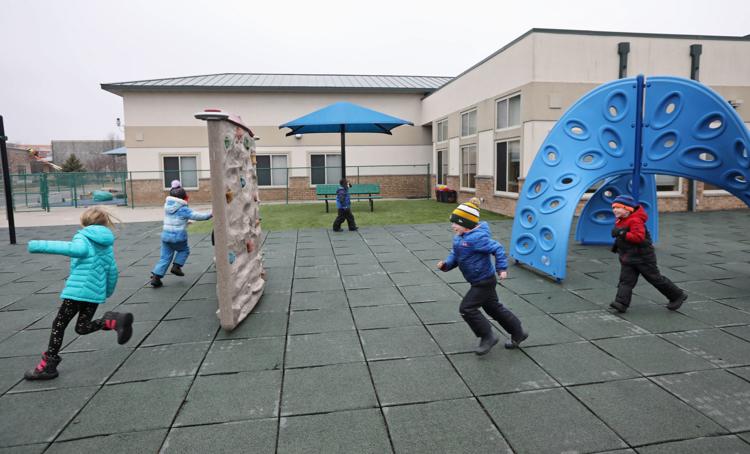 COVID-19 daycare
Barber Sherman Plaza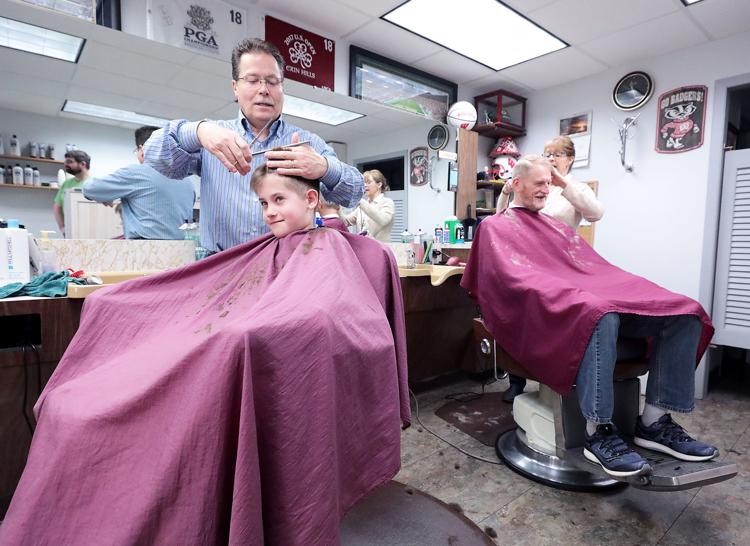 COVID-19 schools
COVID-19 schools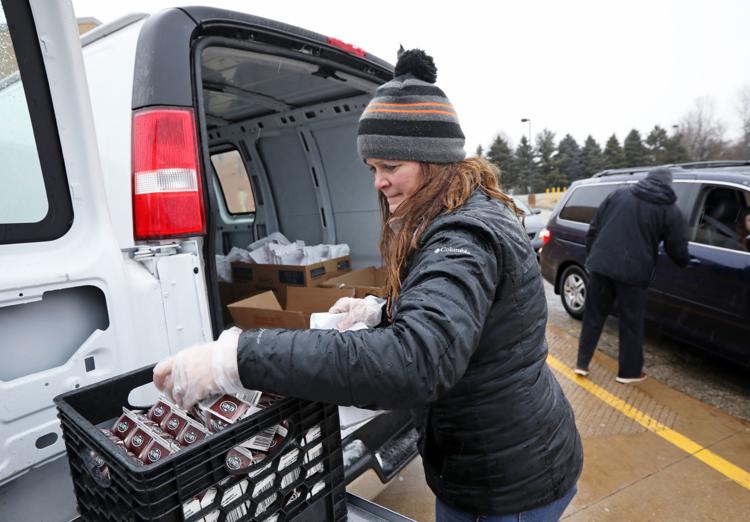 UW Moving to Online Only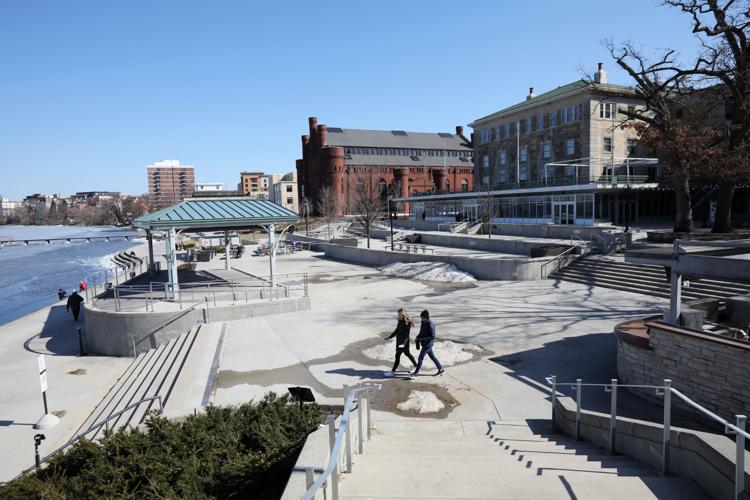 UW Moving to Online Only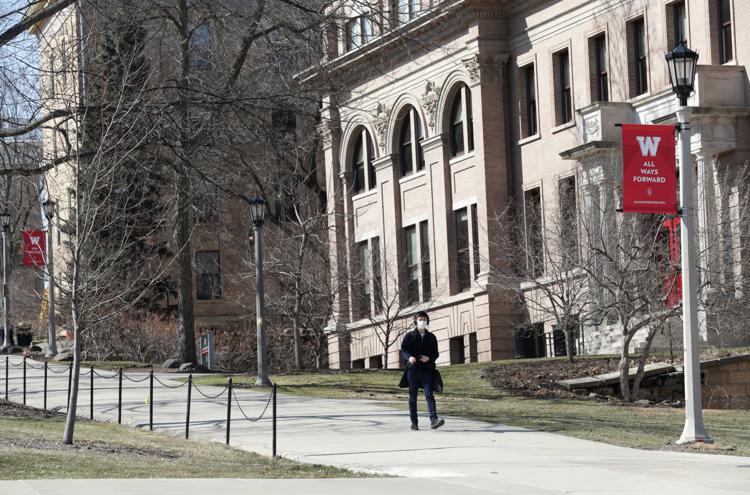 Covid Outdoors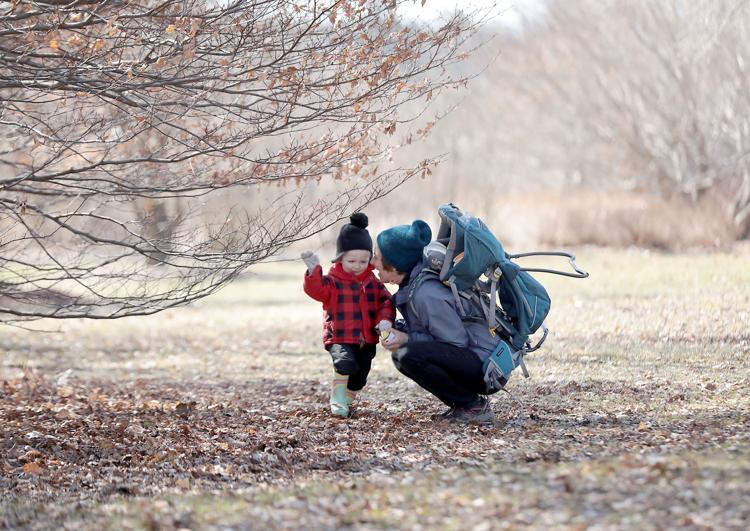 Covid Outdoors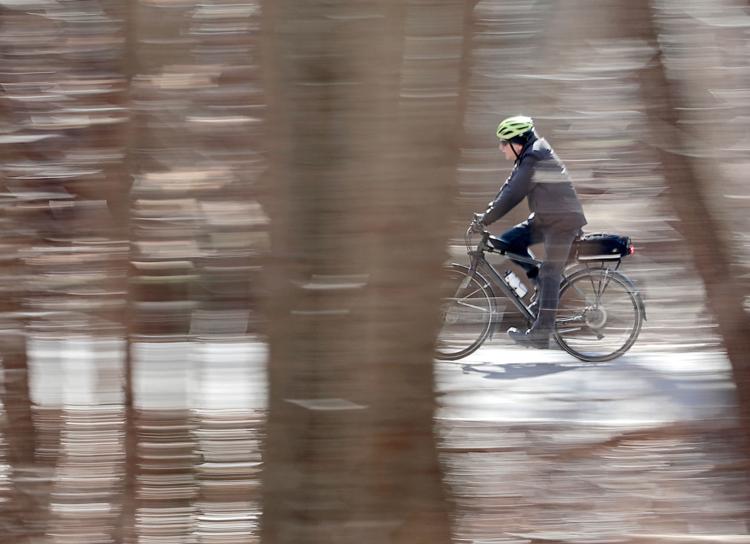 Stocking bags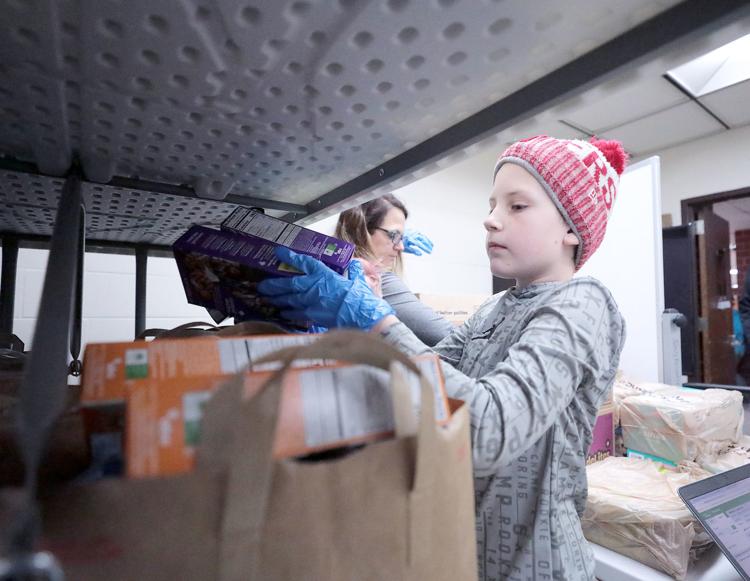 Madison school meals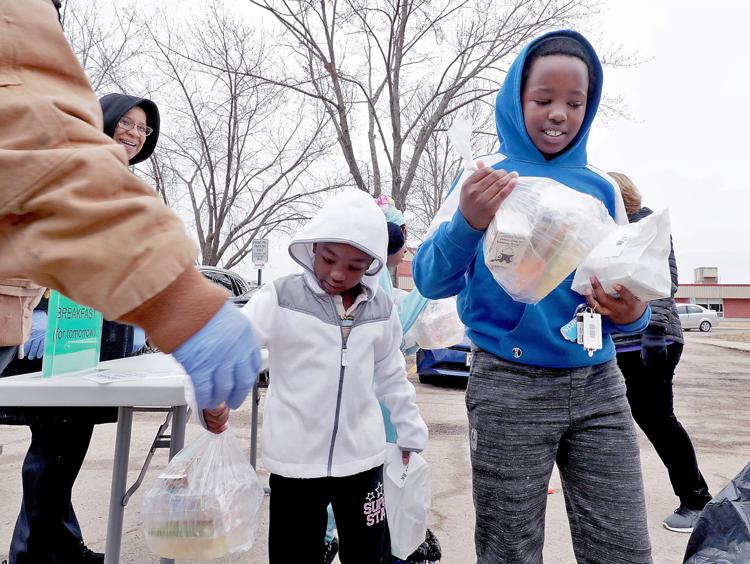 Hawk's Bar & Grill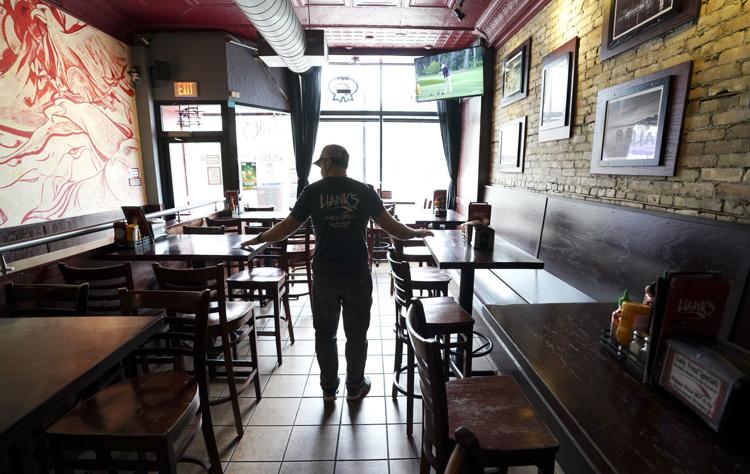 State Street -- Coronavirus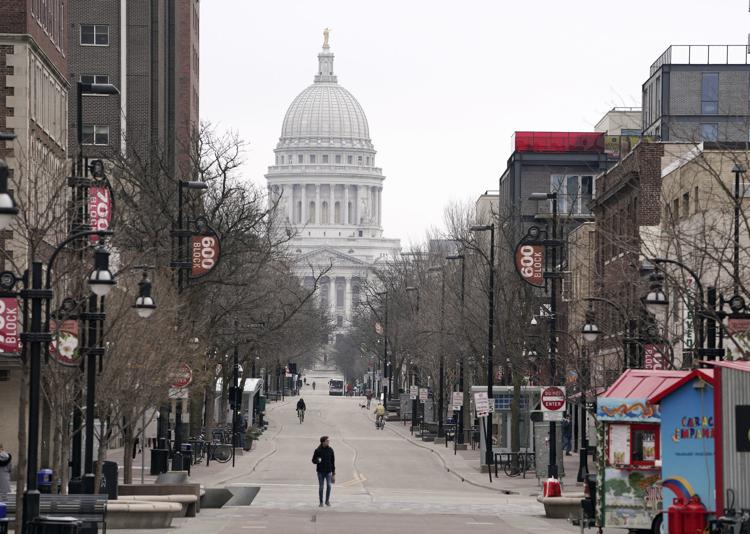 Speaking to changes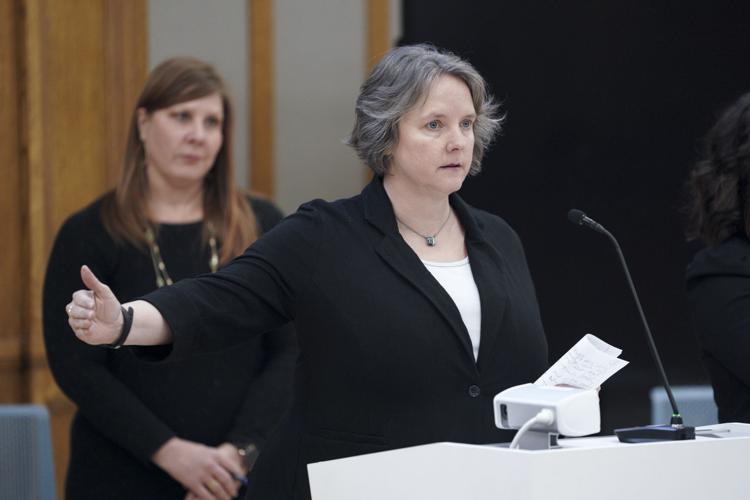 Jenifer Street Market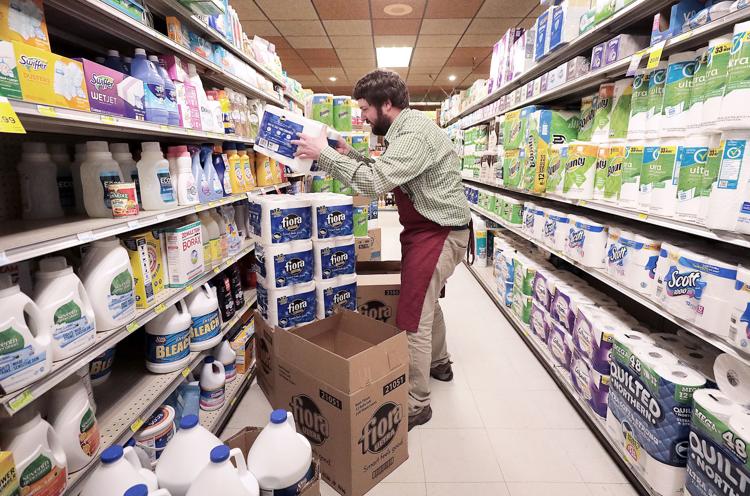 COVID-19 coronavirus UW-Madison campus dorm move-out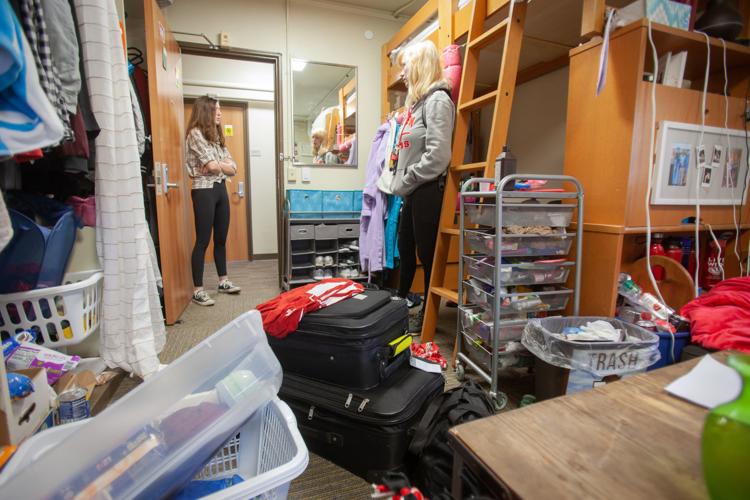 School closure news conference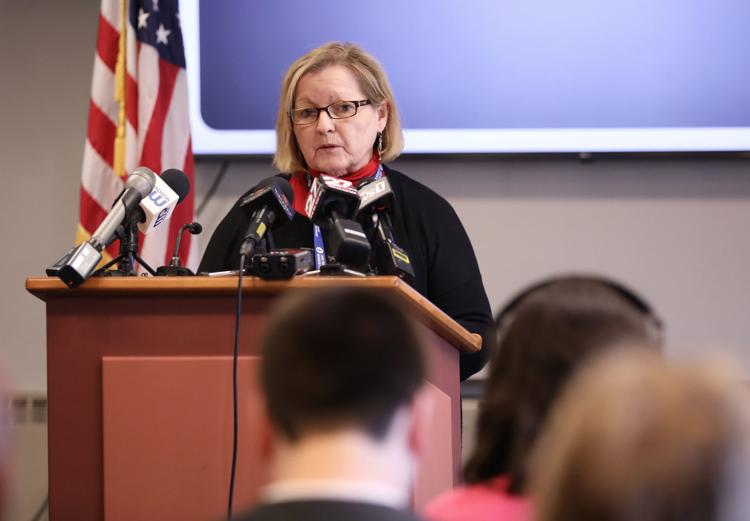 Coronavirus cleaning at UW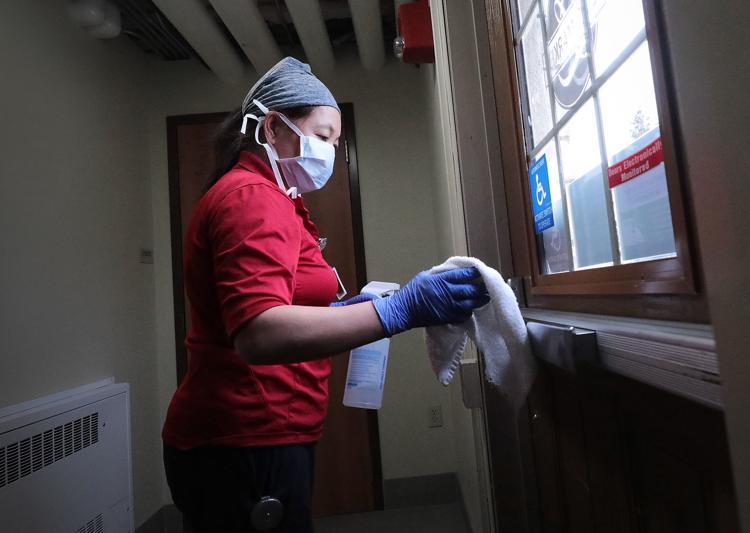 UW Spring Break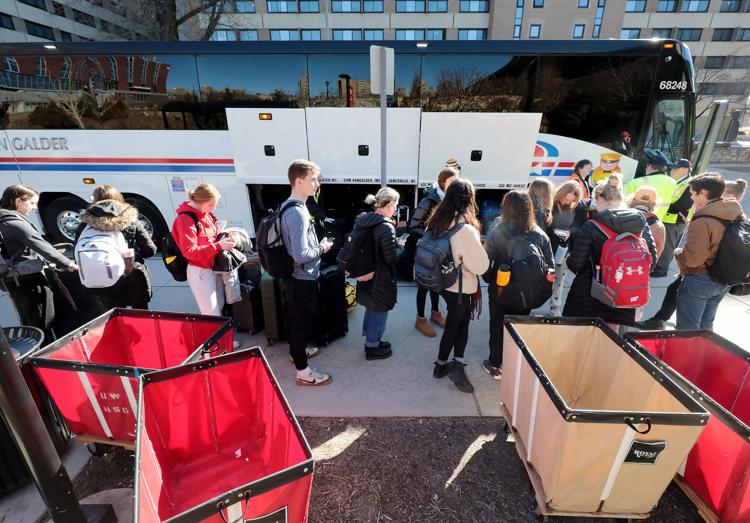 UW COVID-19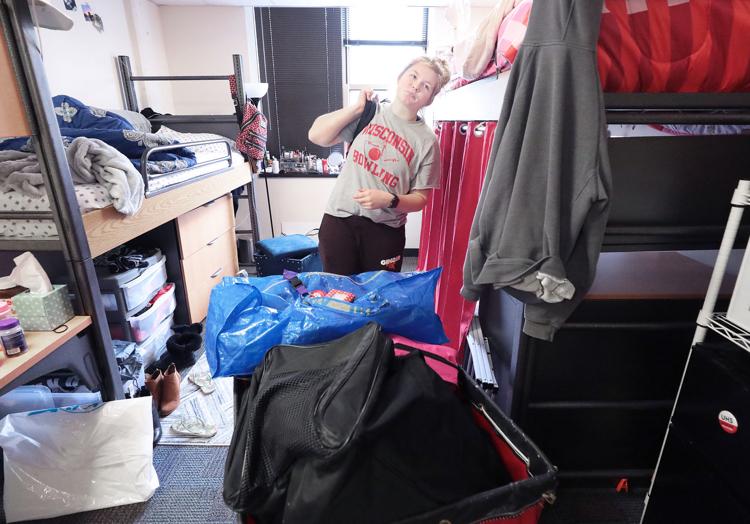 UW COVID-19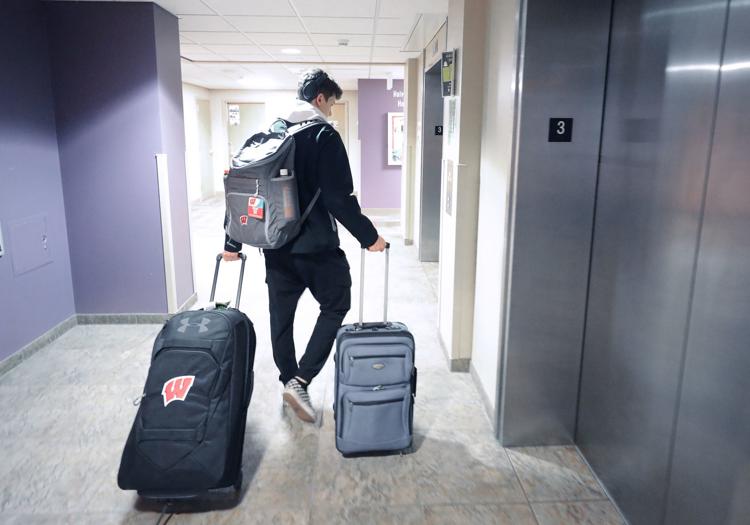 Evers news conference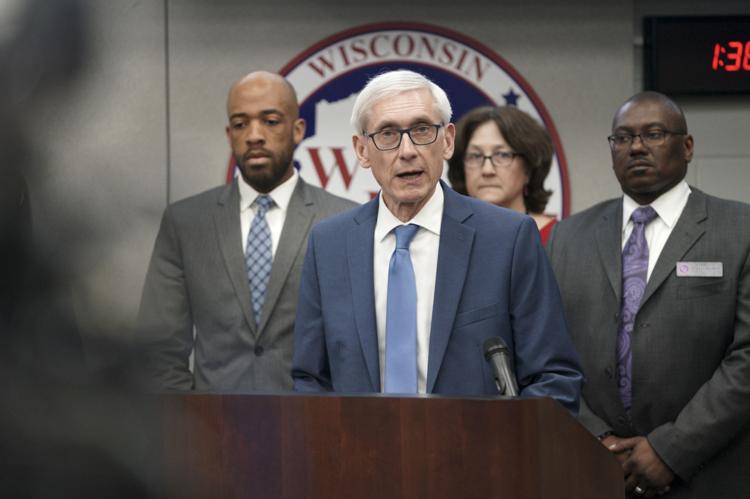 UW Covid-19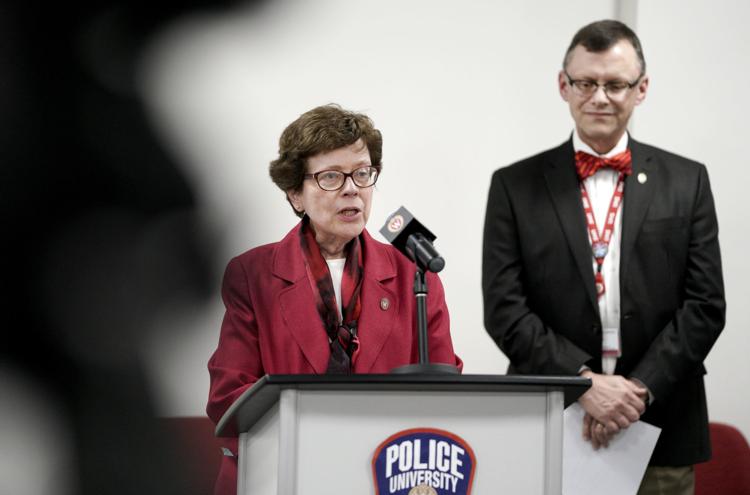 Safdar, Rhodes-Conway and Parisi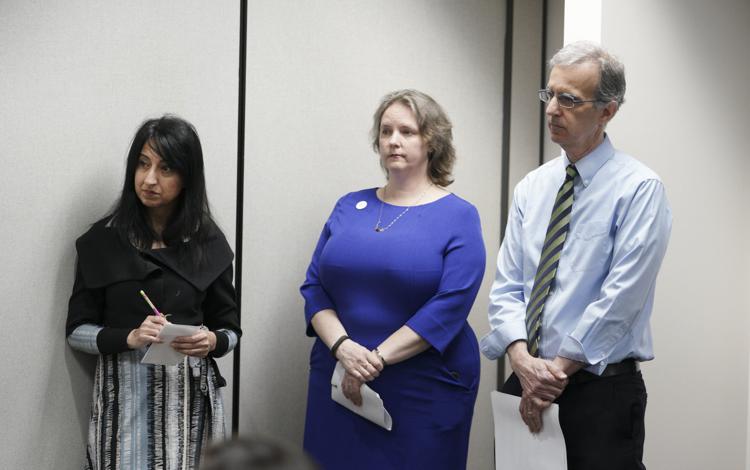 COVID-19 News conference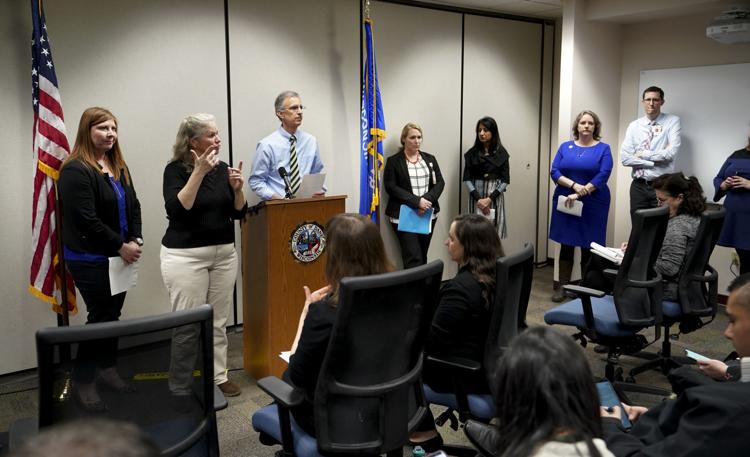 The idea is to let homeless individuals camping outside stay where there are, not encourage new encampments.
The idea is to let homeless individuals camping outside stay where there are, not encourage new encampments.
Concerned about COVID-19?
Sign up now to get the most recent coronavirus headlines and other important local and national news sent to your email inbox daily.