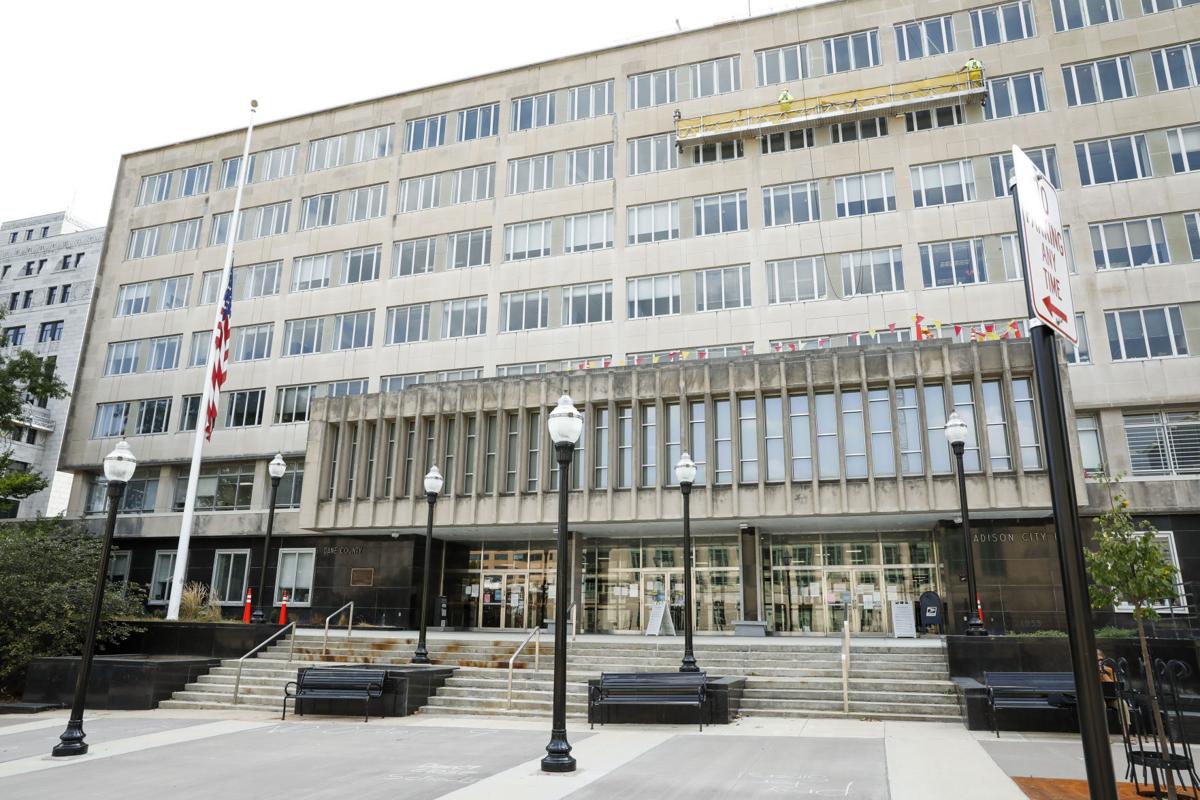 Nine nonprofits and cooperatives are in line to share $3.1 million in city affordable housing and federal funds to help lower-income people secure, fix and maintain housing, Madison Community Development Division staff say.
It's the first time the city will provide nonprofits and cooperatives access to the city's Affordable Housing Fund without also requiring them to seek federal Low-Income Housing Tax Credits. Money from the fund, budgeted at more than $6 million for 2021, has been used mainly to help for-profit developers secure federal tax credits that usually cover more than half the cost of projects and allow them to charge lower rents.
The city's recent request for proposals from nonprofits and cooperatives invited efforts that preserve existing affordable housing, support housing cooperatives, encourage homeownership and promote land purchases.
"If approved by (City) Council, these proposals will go on to support at least 280 low- to moderate-income individuals living in the city of Madison," said Linette Rhodes, city community development grant supervisor.
The city has sought proposals for smaller-scale development projects and housing-related services in the past, but the efforts have been sporadic because of limited available funding, community development director Jim O'Keefe has said.
In January, the city received 12 funding requests for an array of efforts, including the acquisition of existing housing, assistance for first-time homebuyers, mortgage assistance, upkeep and maintenance, and even the purchase of a hotel for permanent housing with support services. The requests totaled roughly $4.1 million.
On Tuesday, Alds. Christian Albouras, Samba Baldeh and Zachary Henak will introduce a resolution to the City Council to fund 10 of those proposals, including two from the Madison Area Community Land Trust. The money would include up to $1.7 million from the Affordable Housing Fund, up to $1.36 million in federal funds and up to $50,000 in city levy money to support five development proposals, four housing services proposals and one homebuyer-education proposal.
The nonprofits and cooperatives and their projects are:
Common Wealth Development:
$500,000 to acquire four single-family homes and rehabilitate them for the nonprofit's lease/purchase program.
Habitat for Humanity of Dane County:
$200,000 for mortgage-reduction assistance for seven qualifying families seeking to own their first homes.
Madison Area Community Land Trust:
$360,000 to acquire and rehabilitate four homes in the Sherman Avenue and Northport Drive corridors on the North Side. The four new homes, like all in the nonprofit's portfolio, will be kept permanently affordable through resale restrictions.
Madison Area Community Land Trust:
$108,000 for a fund in which its existing low-income homeowners can seek support for maintenance.
Madison Community Cooperative:
$168,570 to continue converting an eight-bedroom rental property at 19 N. Hancock St. into a 10-bedroom cooperative house.
$250,000 to help low- and moderate-income homeowners with home repairs.
$490,100 for 15 first-time homebuyer households that will each use up to $40,000 for the acquisition of their first home.
$688,149 for a 15-unit housing development that will offer residents a cooperative living experience founded on principles of sustainability and affordability. Two units will be fully ADA accessible and three will be dedicated to homeless youth through a partnership with Briarpatch Youth Services.
Urban League of Greater Madison:
$50,000 to support its Economic Empowerment Center with enhanced and expanded financial-empowerment coaching and homebuyer-education services. The Urban League will match the $50,000 with an additional $50,000.
Wisconsin Partnership for Housing Development:
$255,000 for the Oak Glen Single Family Affordable Homeownership project, the final piece of the Oak Glen Condominium development on the South Side that began in the early 2000s.
"These funds will help support the rehabilitation of properties for the purposes of becoming housing cooperatives, a 'non-traditional' housing type of which the mayor and alders have said they wanted to see more," Rhodes said. "Our funds will also create new owner-occupied housing opportunities for 13 low-income first-time homebuyers."
Proposals from three entities, including a request from Sankofa Educational Leadership for $1 million to acquire and rehab a hotel into permanent affordable housing, did not receive funding.