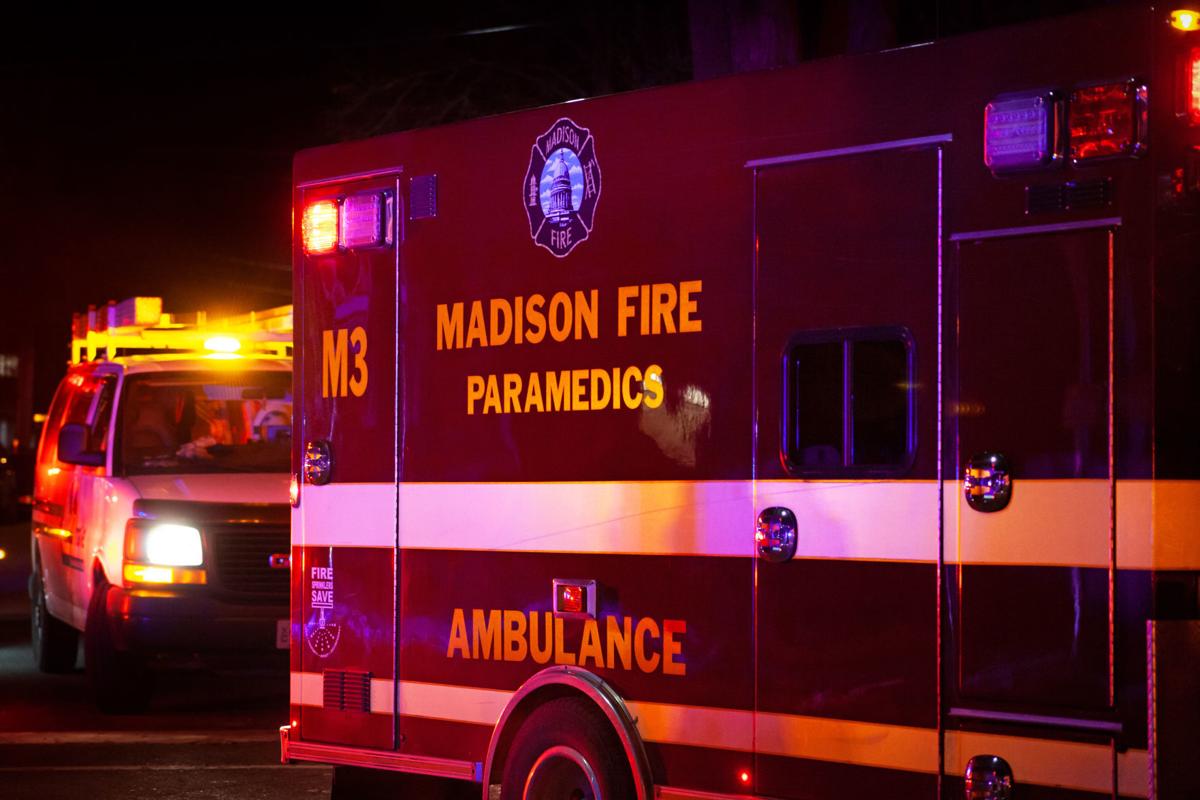 The Madison City Council on Tuesday created a task force to address systemic racism in the city and began pursuing alternative ways to respond to mental health crises instead of resorting to calling police officers.
The council unanimously agreed for a task force made up of African American community groups to review city policies with an eye toward identifying "critical issues" affecting Madison's Black residents. Council members also voted unanimously to request the help of the county in creating a mental health first responder pilot program.
The program would be modeled after similar initiatives in other cities, such as the Crisis Assistance Helping Out On The Streets (CAHOOTS) program in Eugene, Oregon in which a team consisting of a medic and a social worker respond to some mental health 911 calls. CAHOOTS offers services including crisis counseling, suicide prevention, substance abuse, housing crisis assistance, transportation to social services and non-emergency medical care.
Ald. Arvina Martin, 11th District, the main author of the resolution for the pilot, said it's still unknown what Madison's program will look like because "this is the start of the process."
"It's still a fairly open-ended thing right now," Martin said.
Both the task force and the pilot program come in the wake of George Floyd's death in Minneapolis police custody, which prompted protests across the nation against racism and police brutality.
Task force members will meet with African American groups and community leaders and use that input to create proposals to reform Madison's police department.
The group, which will be led by council president Sheri Carter, will also review the city's policies on health, affordable housing, economic development, gentrification and "any other barriers" that affect Madison's Black community.
Carter, who is the first African American woman elected council president, said her community needs a "safe place" to talk about city policy and how it affects them. Alds. Barbara Harrington-McKinney and Samba Baldeh are sponsors.
Members will be nominated by Carter and confirmed by the council, and would be tasked with finishing their work by Dec. 30.
The task force initially faced pushback because its purpose included overseeing the timeline and potential proposals related to the Civilian Oversight Board, which will serve as a community check over the powers of the police department.
A different work group — which Carter, Harrington-McKinney and Baldeh are not a part of — is already in charge of drafting city ordinances for the oversight board. Carter had previously proposed expanding the work group from three to five members, but was shot down.
Baldeh proposed changing the tasks related to the Civilian Oversight Board to police reform more generally. That version of the resolution was approved.
The mental health responder resolution asks the Dane County Criminal Justice Council to work with Madison Fire Chief Steven Davis and the city's Director of Community Development Jim O'Keefe to create the pilot program for the city.
Martin said the program would be focused on having non-police professionals respond to mental health crises, but it could also include other non-violent emergencies. She said a "mental health ambulance" is another possibility.
"The goal is to divert folks from the criminal justice system that don't need to be there," Martin said.
The resolution to start creating the pilot program does not have any costs associated with it. Martin said it's possible costs could be covered through existing resources, but it's likely money will be needed at some point. She noted that some cities have found these types of programs end up costing less in the long run as compared to only relying on the police.
Other actions
Also Tuesday, the council authorized the city clerk to apply for and accept $1.3 million in grant funding to implement a "safe voting plan" for the August primary and November election.
City Clerk Maribeth Witzel-Behl said the funds would be used to offset extra costs for sanitation, expand curbside absentee voting, provide bonuses to poll workers for working the pandemic, install drop boxes for ballots ahead of the November election and keep polling locations open.
"We are trying our very hardest to not reduce any voting locations for August and November," Witzel-Behl said.
The council also delayed action on a $500,000 Downtown Recovery Program to assist small businesses and property owners with the costs of repairing damages from the unrest and looting that occurred in the State Street area at the end of May and early June.
The delay allows two committees to consider whether to cut the funding in half and use the other half to create a Downtown Equity Program that would help support new entrepreneurs of color to locate Downtown. The resolution says the program is an "important second step toward promoting a more equitable Downtown recovery."