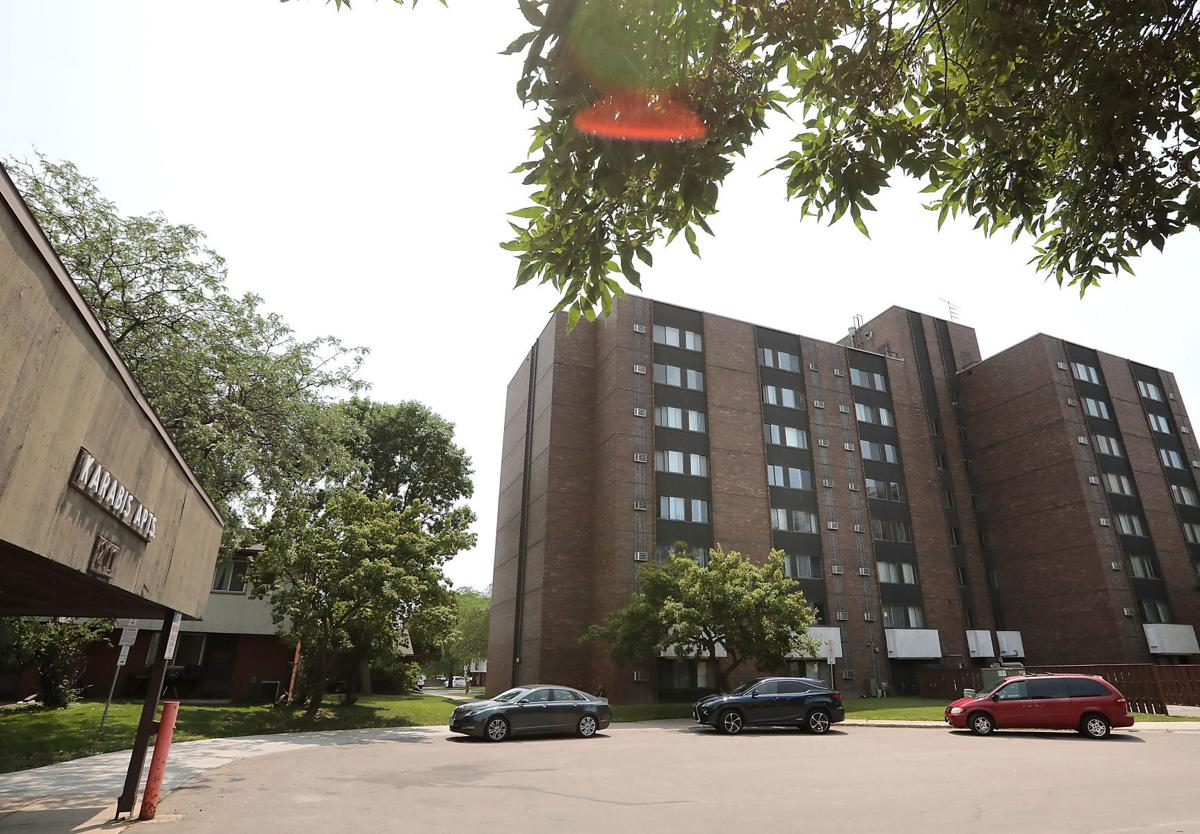 Madison has chosen a partner with deep ties to the city and a history of local projects to help lead a process to revitalize and redevelop dated and worn public housing in an area known as "the Triangle" just west of Downtown.
The city's Community Development Authority, which is looking to remake roughly 340 housing units on five sites in the area bounded by South Park and Regent streets and West Washington Avenue, chose as its partner a team led by New Year Investments, a women-owned Madison company.
NYI is a real estate development and brokerage firm drawing on more than 30 years of combined experience between its two principals, Anne Neujahr Morrison and Sarah Neujahr. Two other teams led by Horizon Development Group and Gorman & Co. also responded to a CDA request for qualifications to partner on the project.
"The Triangle is a special place. It's an affordable community in the heart of our city, rich with history and opportunity," Neujahr Morrison said in a statement. "Our entire team is committed to ensuring its sustainable future."
NYI is currently redeveloping the former Ella's Deli site, 2902 E. Washington Ave., into Ella's Apartments with 135 units, 9,000 square feet of commercial space and underground parking. Both principals of NYI are also shareholders of Urban Land Interests, a family-owned asset management company founded in 1974 that has done many major projects on Capitol Square and other parts of the city.
The NYI team also includes EQT By Design, which specializes in community engagement; Baker-Tilly, as a consultant on the federal Department of Housing and Urban Development and the use of tax credits; Potter Lawson, an architecture and planning firm; and Saiki Design, which specializes in landscape architecture.
The roughly 26-acre Triangle was once the core of the low-income, multiethnic Greenbush neighborhood razed amid national urban renewal efforts in the 1960s.
Today, the Triangle includes about 340 housing units at five sites and a small Asian grocery store on 10.5 acres owned by the CDA; housing and a community center owned by the nonprofit Bayview Foundation, formed in 1966 to support culturally diverse, low-income families, many of them immigrant refugees from Southeast Asia; a UW Health clinic; and Select Specialty Hospital.
For the CDA, The Gay Braxton apartments was the first housing to be built, opening in 1965, followed by the 10-story Brittingham Apartments in 1976; the Karabis Apartments, reserved for individuals with physical disabilities, in 1977; and finally, the eight-story Parkside Tower, Parkside Townhouses, and a single-story commercial building, currently rented to Midway Asian Foods, each in 1978.
Despite its setting at a prominent route into Downtown, the Triangle is cut off by its busy border streets and physically turned inward on itself.
All of the area's buildings have begun to deteriorate and face significant costs to bring up to modern standards, the CDA's request for qualifications says. As the buildings approach the end of their useful lives, the CDA expects it will be most cost-effective to replace most or all buildings with new construction, while ensuring that each structure fits within a larger master plan and vision that meets the needs of current and future Triangle residents, it says.
After the negotiation of a developers agreement, the CDA intends to begin detailed planning in early 2022 for a phased, long-term approach that will replace or substantially upgrade every unit at the Triangle within the next five to 10 years.
The CDA's initiative comes as the Bayview Foundation has launched a $50 million redevelopment of its diverse, international, low-income community within the larger Triangle.