With a recommendation Wednesday by a city committee to renew Visions Night Club's alcohol license, Madison's only strip club is a step closer to staying open for business.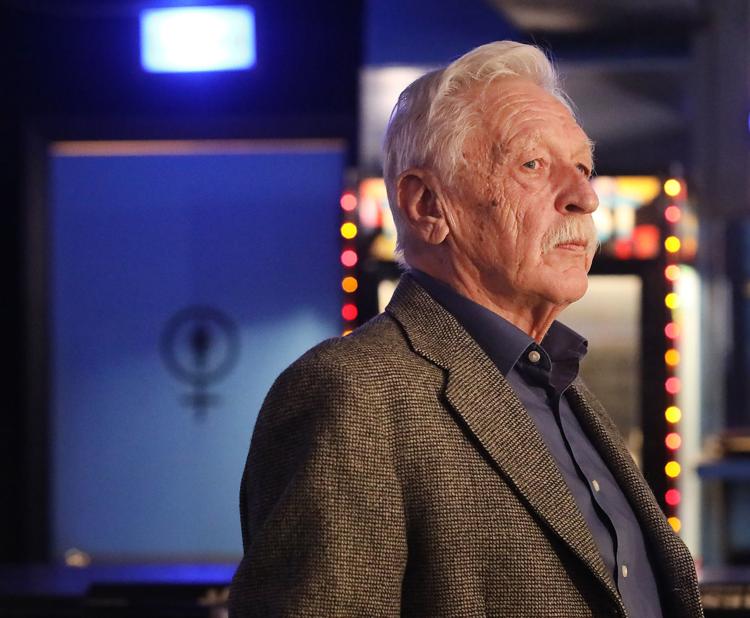 Visions attorney Jeff Scott Olson addressed both the safety and ownership concerns at Wednesday's ALRC meeting.
Since the shooting, Visions has added extra security measures, including a metal detecting wand that is used on all patrons to check for weapons before they enter the club at 3554 E. Washington Ave., Olson said.
"Visions immediately took steps to make sure (a shooting) never happened again," he said. "Nobody is admitted with a weapon anymore at all."
Reichenberger accused Ahrens of slander and libel, and threatened a lawsuit.
Madison police records showed more than 50 calls to 911 were made from the Visions address in 2018 and 2017. Many were to check on someone or complaints about parking, but 17 calls in 2018 were for more serious problems, including six for disturbances, two for battery, three for stolen autos, two for theft from autos, two for damage to property and one for theft.
You have free articles remaining.
The 2017 calls included two shootings in May, one of which left one man injured.
Al Reichenberger, who ran Visions with his brother for nearly 30 years, said at Wednesday's meeting that Visions had a good record of being a safe establishment until the 2018 shooting. He said the shooting wasn't an issue with Visions, but with new criminals coming to Madison.
ALRC members said they were not aware of whether the area's new City Council member, Ald. Grant Foster, 15th District, has a position on Visions' liquor license.
ALRC members unanimously recommended renewing Visions' alcohol license, with conditions that require hand-held metal detectors to be used to prevent weapons and that security staff wear identifying shirts.
The City Council will vote on the license renewal June 11.
The ALRC also approved a restructuring of Visions' management with David Brown as the new owner. Brown had been vice president and secretary, and will now be president and treasurer, the positions previously held by Tom Reichenberger.
Brown intends to sell Visions to Silk Exotic, a strip club chain with locations in Milwaukee and Middleton, Olson said. If the deal goes through, he said, the plan is to have 32 security cameras, a remodel with a more subtle exterior design and a new security company run by former police officers.
"Silk is a high-end gentlemen's club operation," Olson said.
If Silk buys Visions, the company would have to apply for a new liquor license.
Al Reichenberger, who has terminal cancer, said it is his wish that the strip club he and his brother ran for decades continues on.
"I really feel quite strongly that it's my legacy and my brother's legacy to keep Visions open," he said.