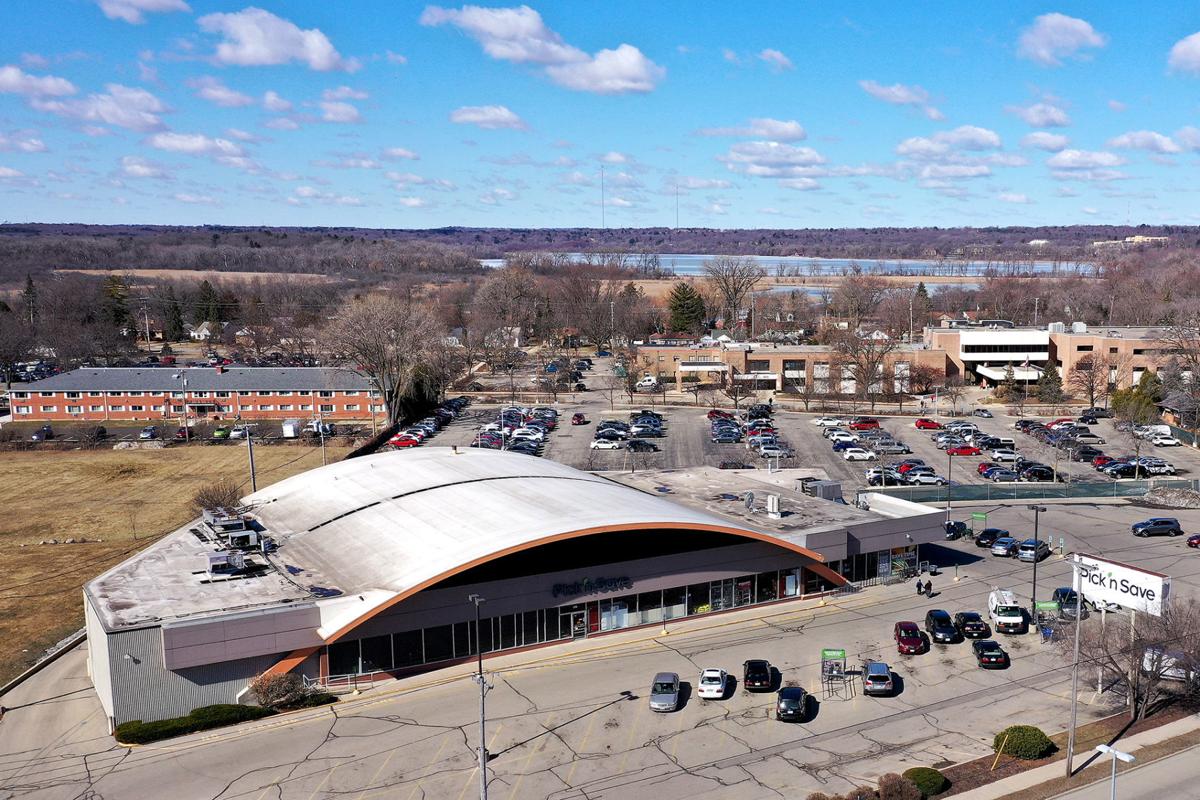 The city and SSM Health pledged Thursday to work together to ensure residents on the South Side continue to have access to fresh food as the health care giant ponders a $75 million first phase of a multi-decade redevelopment in an area bounded by Fish Hatchery Road, South Park Street and Wingra Drive.
SSM will take the next couple of weeks to consider alternatives, including the location and timing of its redevelopment, which would displace a grocery store on South Park Street, SSM's regional president Damond Boatwright said Thursday.
The city, meanwhile, will soon launch a streamlined process to attract a new grocery to an adjacent, city-owned property.
Currently, SSM owns a 12.9-acre parcel along Fish Hatchery Road, South Street and Midland Street that includes a three-story, 175,000-square-foot clinic, parking lots and 16 vacant homes.
As of late March, SSM had been moving to acquire a 2.3-acre site that holds a 1960s-era Pick 'n Save at 1312 S. Park St., with the intent of demolishing the store as soon as late this year and immediately building a $75 million, five-story, 175,000-square-foot clinic on that property. When that building is completed, the existing 175,000-square-foot clinic on Fish Hatchery Road — 35,000 of which is already unoccupied — would be demolished. SSM has not closed on the Pick 'n Save site.
City officials and neighborhood residents say they welcome the investment but are concerned about a time gap between the demolition of the Pick 'n Save and securing a new grocery nearby.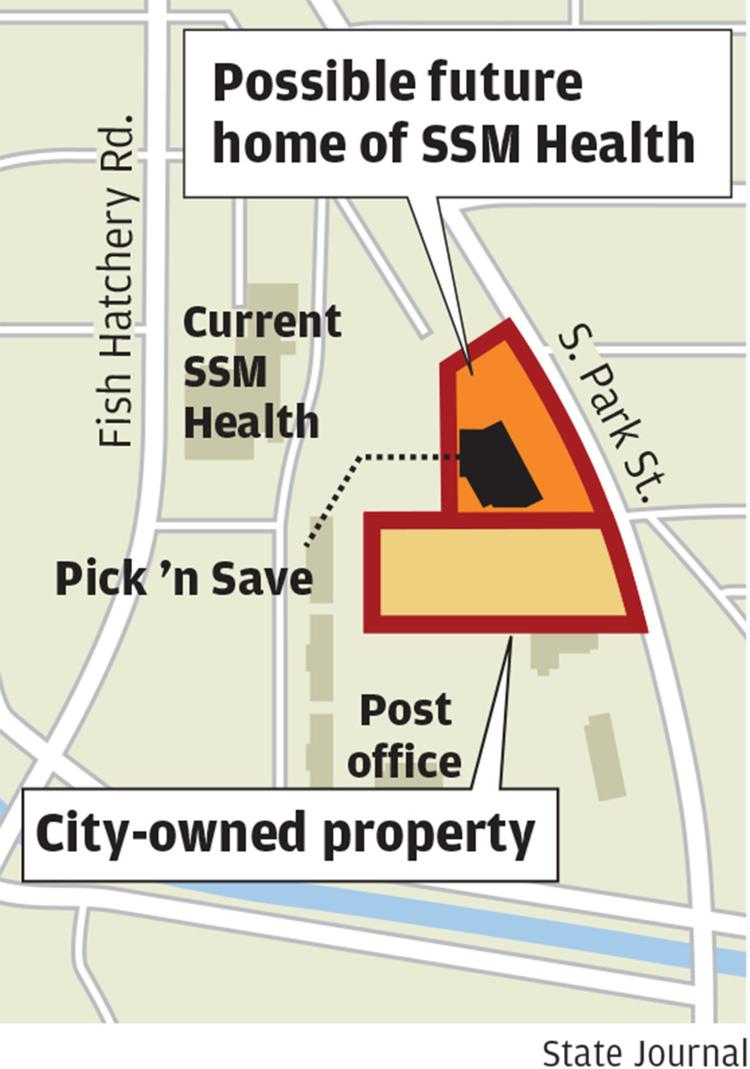 On Thursday, the city and SSM said they were committed to maintaining food access in the area. One possibility would have SSM hold off on the demolition until a new grocery is completed. SSM declined comment on specific options.
The city will soon issue a new request for proposals focused on delivering a full-service grocery store on an adjacent, 3.5-acre, city-owned lot at 1402 S. Park St. The vacant lot once held the now-demolished Truman Olson U.S. Army Reserve Center.
You have free articles remaining.
Most recently, Welton offered a 30,000-square-foot grocery with parking and a separate four-story building at the rear of the lot with 52 units of mixed-income housing and more parking. The city, however, objected to plans for the proposed grocery to be only one story high and said Welton was asking for too much public support, so it passed on the project.
The city has decided to issue a new request for proposals to see if there are other options to accommodate SSM's proposed clinic and a full-service grocery store, Mayor Satya Rhodes-Conway said in a statement Thursday.
"The city is committed to healthy food access for South Madison residents and to working with SSM Health to enable their vital investment on South Park Street," said Rhodes-Conway, who took office in mid-April and described food access for the area as one of her top immediate priorities.
Consideration of any new proposals would be streamlined to focus on timely grocery access and the extension of Cedar Street through the Truman Olson site, said George Reistad, city food policy director. Respondents can propose additional development, such as housing, but "a grocery has become the priority," he said, adding that the city has tax incremental financing (TIF) and other ways to assist a project.
In a separate statement to the Wisconsin State Journal, Boatwright shared the decision to take some time to consider alternatives.
"We must be certain that the resulting decision is one that carefully balances the needs of SSM Health to deliver exceptional health care services, with the incredibly important needs of the community in the short and long term," he said. "During this time we'll be working with the city of Madison and the community to move forward with a project that is in the best interest of all parties."
The city wants SSM to build its clinic on the South Park Street and is more interested in timing adjustments to eliminate or minimize a gap in grocery service, Reistad said.
A simplified approval process will also allow for better collaboration between the mayor, Alds. Tag Evers, 13th District, and Sheri Carter, 14th District, city staff and the neighborhood, Rhodes-Conway's statement said.
In the event of any gap in grocery service, the city is committed to providing transportation and delivery solutions for those who most need access to food, Reistad said. The city can also contact smaller ethnic groceries in the area about interest in expanding offerings, he said.
"Recent meetings with the City and community leaders have been positive," Boatwright said. "SSM Health also looks forward to talking with representatives from Roundy's Supermarkets Inc., who operates the Pick 'n Save on South Park Street, or other grocers who may be interested in partnering with us to ensure healthy communities exist regardless of ZIP code, socioeconomic status or race."
After its first phase, SSM may build another roughly 60,000-square-foot building and a parking garage on the current grocery site within 10 years. Beyond those phases, SSM also anticipates future development on its larger campus.