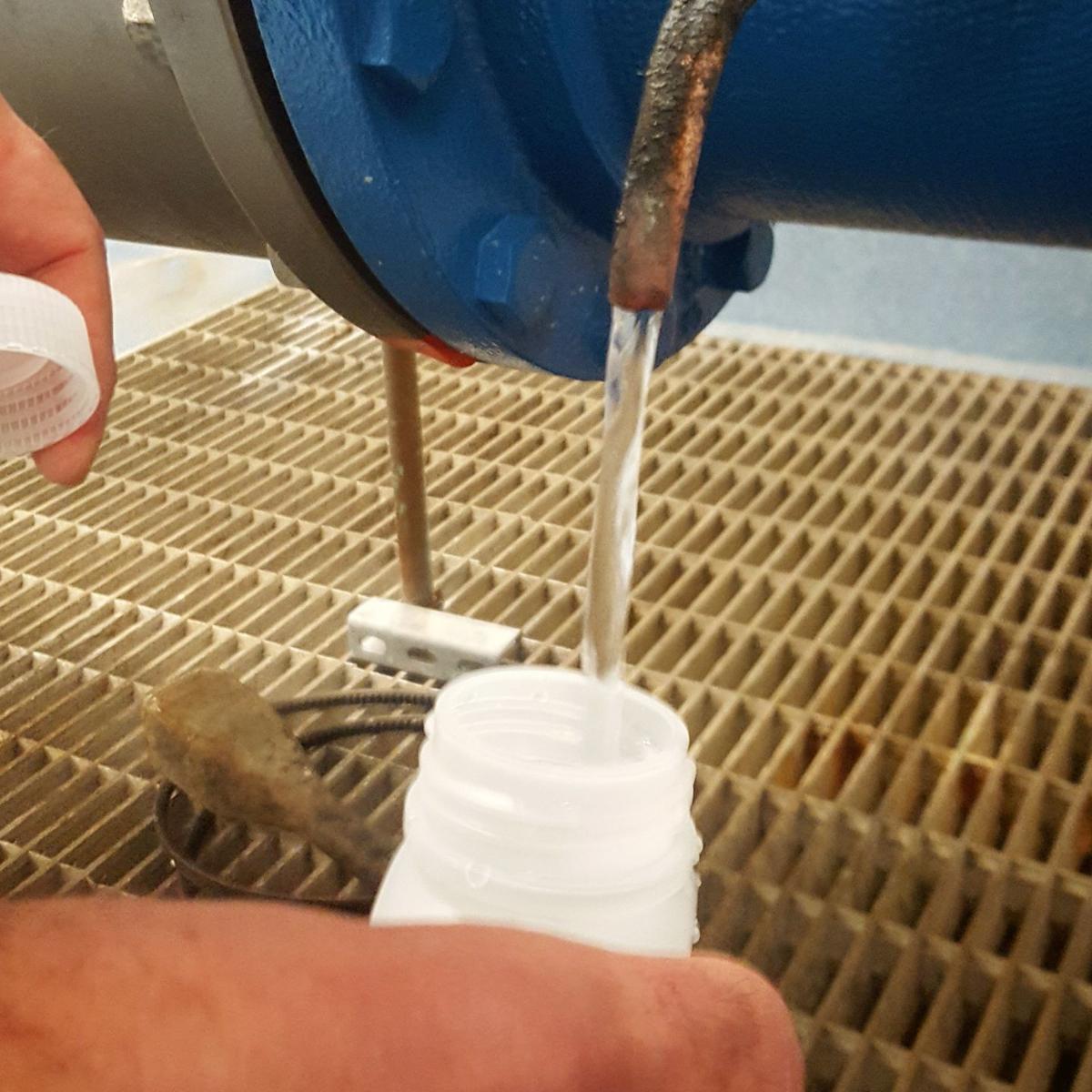 Madison is shutting down a North Side drinking water well that has been contaminated with toxic chemicals from a nearby military base.
The shutdown abruptly halts an expanded program of monthly water testing at the well just weeks after it began, and it means Well 15 users will get water from other wells that haven't been thoroughly tested for the contaminant.
The water utility said it expects Well 15 will come back on line in the summer once the state announces a recommended standard for the group of toxic chemical compounds known as PFAS. The compounds are linked to an array of serious health problems in children and adults.
"Temporarily using other wells may give families who live in the Well 15 service area some peace of mind as state health officials examine the issue," Madison Water Utility spokeswoman Amy Barrilleaux said in a statement.
State public health officials don't plan to announce the standard for months and it's unclear how PFAS levels detected in Well 15 will compare with that standard, which the state has not previously set. City, county and state officials didn't respond to questions about the statement.
The water utility said it decided to shut down the well after discussing it with Mayor Paul Soglin. Soglin didn't respond to a request for comment.
Sogin's opponent in the April 2 election, Satya Rhodes-Conway, said she supported the well shutdown to protect public health.
"I'm glad they are taking this issue seriously," Rhodes-Conway said through a spokesman. "As Mayor I will work collaboratively with the county, the state, and the Air National Guard to prevent further contamination and deliver clean drinking water to Madison residents."
Disputed health standard
In 2016, the U.S. Environmental Protection Agency issued a health advisory level for drinking water of 70 parts per trillion for two of the thousands of PFAS compounds that have been created by industry.
Well 15 water has much lower levels for those two compounds. But a federal toxicology agency last year said the EPA level was five times too high to protect children and fetuses.
Several states have created stricter standards. Vermont set limits for five PFAS compounds in groundwater and said the total for all five shouldn't exceed 20 parts per trillion. One of the most recent Well 15 tests measured 32 parts per trillion for those five.
The latest test found a total of 56 parts per trillion for all 10 PFAS types detected in Well 15.
The Madison Water Utility on Monday quoted Public Health Madison and Dane County's position, based on the EPA advisory, that "levels of PFAS detected at Well 15 are not considered a potential threat to health, and its water is safe to drink."
Conservationists have been urging Wisconsin public health officials to regulate total PFAS concentrations in water, not just the two compounds in the EPA advisory. Advocates including Laura Olah have been critical of Madison and Dane County officials for accepting the EPA advisory.
The water utility and public health department should acknowledge "that the degree of 'safety' is currently indeterminate pending recommendations from state health officials," said Olah, executive director of Citizens for Safe Water Around Badger, in a letter asking the state Department of Health Services to publicly clarify the matter.
A DHS spokeswoman responded by saying the department was developing possible groundwater standards for the two PFAS compounds with a goal of making recommendations to the state Department of Natural Resources by mid-year.
Health worries
The decision to shut down Well 15 follows weeks of mounting public concerns.
The water utility board called for consideration of more testing, federal cleanup funding, and efforts to warn vulnerable residents about risks.
Monthly Well 15 testing that began in February was aimed at ensuring increased PFAS would be detected quickly. The DNR has not insisted that the military monitor groundwater to help predict when heavier concentrations might arrive at the well. No testing has been done to determine PFAS levels in Starkweather Creek or Lake Monona.
PFAS is an ingredient in firefighting foam that has been sprayed onto soil and washed into sewer lines and drainage conduits at military bases for decades. The synthetic chemicals are also ingredients in nonstick pans, stainproof fabrics and waterproof paper.
The very quality that makes them resistant to heat, water and grease prevents them from being easily broken down into less harmful compounds. They have been called "forever chemicals" because they are so persistent in the environment and the human body.
A representative of the Wisconsin Environmental Health Network has said Wisconsin should set enforceable standards, and local government should urge the use of home water filters to protect infants and young children.
PFAS is associated with stunted development of children and fetuses. It is linked to cancers, low fertility, immune system problems, high cholesterol and other serious health conditions in adults.
The DNR says it will consider setting water standards, but the process is expected to take years. An initial step would be a recommendation from DHS.
Advocates have expressed frustration at the slow pace of regulation by the EPA and states including Wisconsin because many PFAS compounds travel quickly through water. Lakes, streams and drinking water are at risk wherever the compounds have been released. Typical sources include military bases, paper manufacturers, plating factories and wastewater treatment plants.