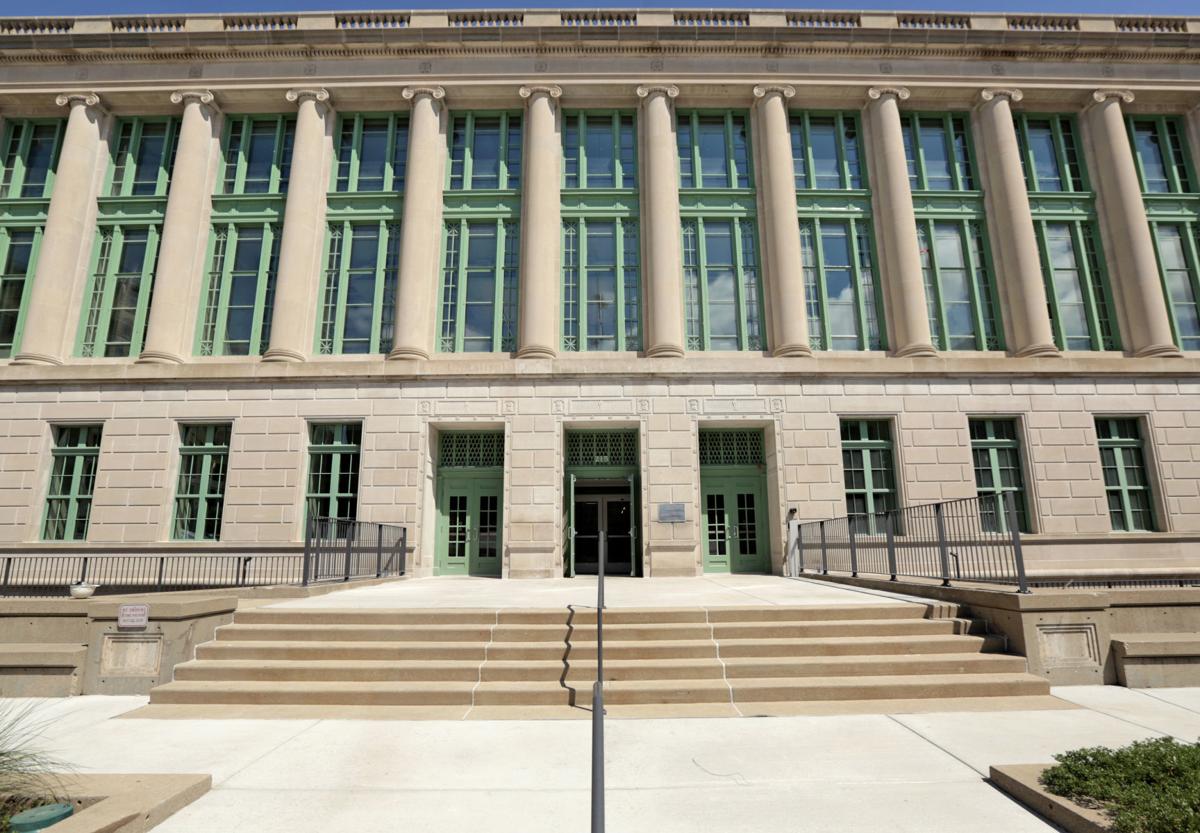 The COVID-19 pandemic has so far cost Madison about $125,000. But that's just the start, as running programs at their current levels amid a steep decline in revenue is expected to drain about $16 million from the city's "rainy day fund," a 30% reduction, by the end of the year, the city's Finance Department says.
Overall, the city has many financial strengths, including a $1.8 million contingent reserve for 2020, the $52 million rainy day fund, and a top bond rating, and can absorb short-term pain this year, city finance director David Schmiedicke said. But even before the new coronavirus struck, the city was anticipating a shortfall to continue services and satisfy labor agreements in 2021.
"It's very serious," Schmiedicke said, adding that initial projections are "hugely speculative" and only a possibility of what could happen. It's too early to tell if the mix of rising costs and declining revenue will force service reductions, layoffs or revisiting labor contracts, he said.
New hiring and nonessential purchases will be more closely reviewed, said Schmiedicke, who made a presentation to the city's Finance Committee on Monday. The city is also looking at letting residents delay payment of property tax installments and water bills, which both require state action, and exploring options to delay other fees or modify contracts.
"We will be focusing on maintaining staff in essential services," Mayor Satya Rhodes-Conway told the committee, which met remotely. The mayor did not declare a hiring freeze but said each new hire must be reviewed before moving forward.
More than 70% of the city's General Fund revenues come from the property tax, and nearly two-thirds of property taxes have already been paid for 2020, which brings some stability, Schmiedicke said. The city already imposed a $40 wheel tax for the current budget. But preliminary projections show an overall drop of 4%, or about $13 million, in general fund revenues this year, which would wipe out forecast growth from 2019 to 2020, he said.
The city expects hotel room taxes to fall 30%, or about $6 million, and anticipates general state aid cuts of 5%, or $1.6 million, due to state revenue shortfalls, Schmiedicke said. City investment earnings could fall 40%, or $1.5 million, he said.
Meanwhile, fines and forfeitures from moving and parking violations are expected to fall 25%, or 1.6 million, and license and permit revenue may be down 15%, or 1.5 million, this year, Schmiedicke said. Many other revenues are expected to fall, including Metro Transit fares, street use vending and Monona Terrace events.
Other impacts include rising pension costs due to reduced earnings in the Wisconsin Retirement System portfolio, and reduced liability insurance dividends, he said.
The city, however, has strong fiscal underpinnings, Schmiedicke stressed. He said there's the contingent reserve for 2020; the rainy day fund, which is 15% of the city's $340.7 million operating budget for 2020; a top bond rating; sizable reserves in its parking, stormwater and sewer enterprise funds; a conservative investment strategy; a well-funded pension system; and other assets.
At this point in the first quarter of the fiscal year, city agencies have enough spending authority for immediate needs, Schmiedicke said. Also, spending on the COVID-19 emergency is not subject to state expenditure restraints, he said.
Still, budget amendment resolutions will be necessary at some point, Schmiedicke said. Projections will further identify budget pressures and possible areas for reallocation to higher priorities, he said.
The economic damage from COVID-19 response will make a tough 2021 budget even tougher, Schmiedicke said. The focus should be on continuing current services and COVID-19 recovery, especially with the fund balance, he said.
Many factors are driving the city's budget challenges, including high unemployment, large sectors of the economy shutting down, a 30% annual reduction in travel, food service, hospitality and leisure industry, which is expected to grow to 90% for the next two months, Schmiedicke said.
Further, auto plants are closing, durable goods orders have collapsed and jobless claims have already skyrocketed and will continue to climb dramatically, with estimates of 10% to 20% unemployment or even higher, Schmiedicke said. Some sectors of Madison's economy are somewhat insulated, but other sectors are not, he said.
As a result, state sales, corporate and individual income tax will see steep and immediate decline, Schmiedicke said. Sales activity will decline and shift from discretionary taxable products and services to non-taxable groceries, he said. Dane County sales tax revenues will also fall, and the state Transportation Fund may also face revenue shortfalls. The state must maintain a balanced budget and may need to make cuts before June 30 and again in fiscal 2021, he said.
A recovery will rely heavily on the sort of support the federal governments delivers to the states, which will in turn assist local government, Schmiedicke said.
Concerned about COVID-19?
Sign up now to get the most recent coronavirus headlines and other important local and national news sent to your email inbox daily.