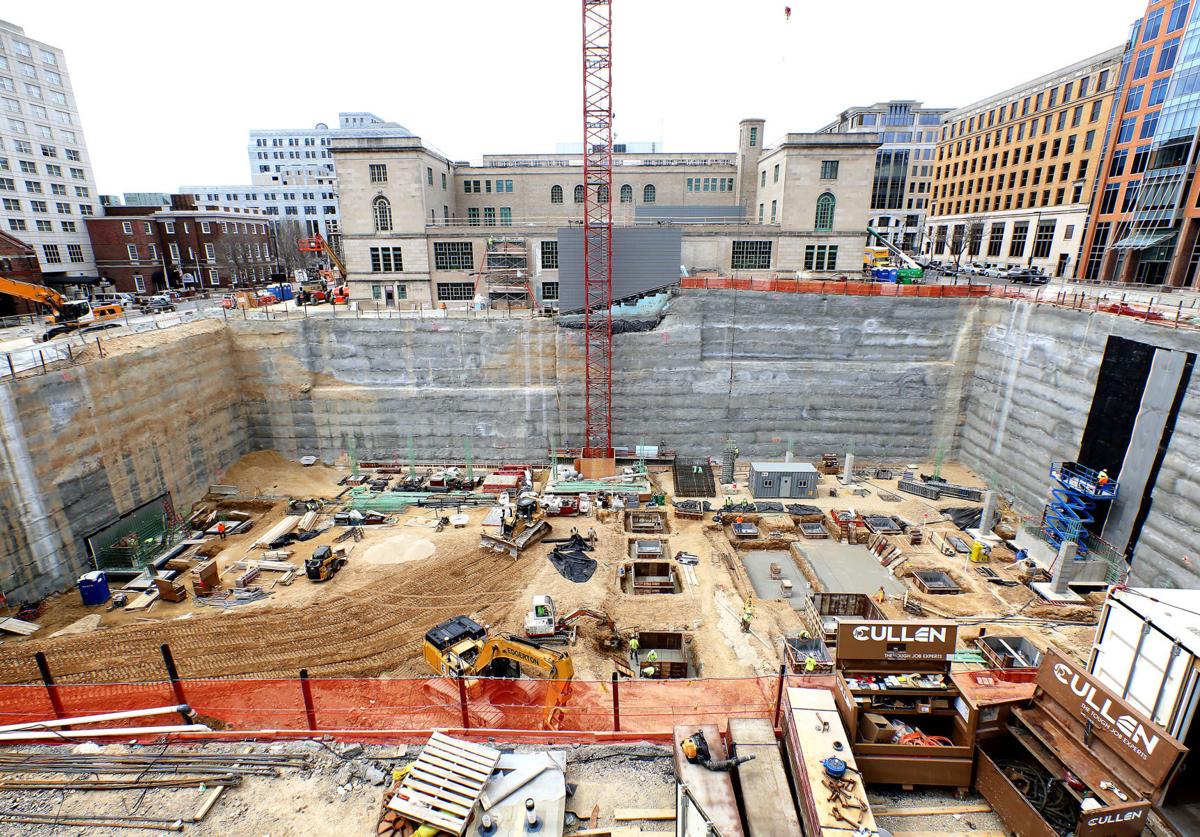 The city of Madison is looking to hire outside legal counsel to assist in its defense of a lawsuit filed by the developer involved in the Judge Doyle Square project.
The City Council will vote Tuesday whether to hire Madison-based Stroud, Willink & Howard for up to $50,000 to assist the city Attorney's Office after Beitler Real Estate Services, of Chicago, filed a lawsuit in federal court claiming the city "unilaterally seized" private elements of the Downtown development.
Beitler sued Madison earlier this month in U.S. District Court in Illinois over the City Council's decision to appropriate $11 million to construct first-floor retail, two floors of private parking and a structural slab — collectively called the podium — on the block that holds the Madison Municipal Building.
The podium would go on top of an underground public parking garage that is expected to be completed in April.
You have free articles remaining.
City staff have said that Beitler asked them to consider financing the podium due to rising construction costs, while Beitler contends the action was done without its consent and is seeking an injunction to deny the city from building the podium.
A resolution that would authorize the law firm's hiring says "construction disputes involve specialized knowledge and expertise requiring the city to retain outside experts."
Specifically, the city would work with attorney H. Dale Peterson.
The $50,000 retainer would come from the city's existing $50.4 million budget for the public portions of Judge Doyle Square.
The entire $186 million Judge Doyle Square project is slated to bring a hotel, apartments, retail and commercial space, and over 1,000 parking spaces to the two Downtown blocks where the Municipal Building and Government East parking garage are located.