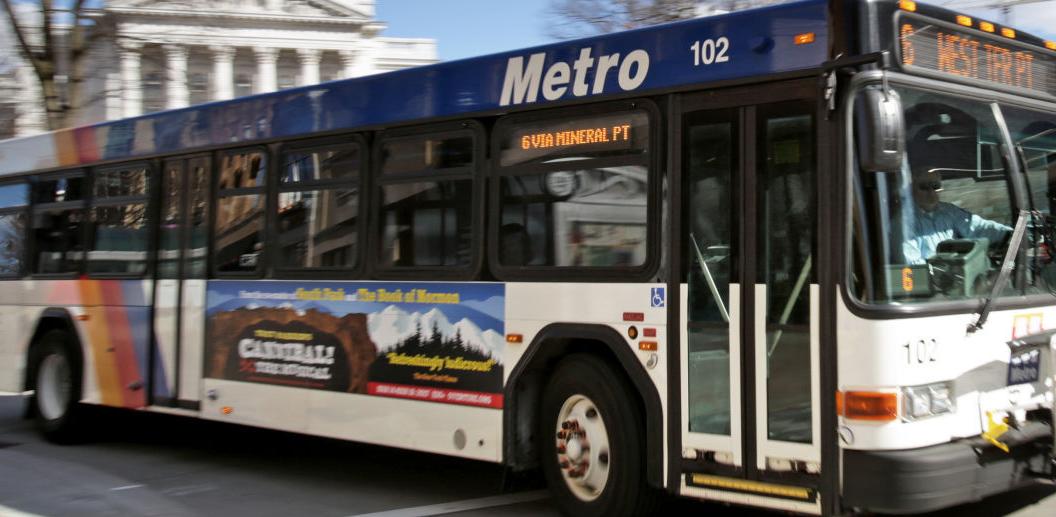 As Madison grows, city officials are exploring new ways to decrease vehicle traffic and encourage development near public transit in ways that could impact where people live, work, drive and park.
The city is considering traffic management requirements for development, adjustments to inner-city parking rules to prioritize spaces for residents, and a special zoning area along a planned East-West bus rapid transit route with traffic and parking rules and incentives for more intense development projects.
"As our city continues to grow, we need to do a better job of shifting our means of getting from here to there from our most common means of transportation, the single-occupancy vehicle, to other transportation options such as transit, bikes and shared rides," Plan Commission chairwoman Ledell Zellers said. "We don't have the roadway space nor the money to continue to try to respond by increasing roadway capacity."
But as the city considers change, some in the development industry wonder if there's an immediate need for traffic management and parking measures in a post-COVID-19 environment as more people working from home cause a decease in commuters driving, using parking and riding buses into what were congested areas.
"Let's wait and see what the new normal looks like and then come together to address these issues if there still is a need to do so," said Bill Connors, executive director of the development group Smart Growth Greater Madison.
The Plan Commission is scheduled to discuss initiatives linking land use and transportation at a special online meeting at 5 p.m. Thursday. It's the fourth in a series of "big picture" topics this year that have included sustainability, housing and the zoning code.
Reducing vehicle trips
Over the past decade or more, Madison has sought to reduce single-occupancy vehicle trips generated by development through measures called "Transportation Demand Management," or TDM.
For developers, the measures often have included charges for parking, subsidizing bus passes, providing bike facilities, car share measures, and more.
But Madison doesn't have a formal TDM policy or specific ordinance, so requirements for developers have been inconsistent, or applied unequally, transportation director Tom Lynch said.
An ordinance would reduce vehicle miles traveled; boost alternate means of transportation; reduce congestion, travel delays and air emissions; encourage development near public transit and more infill projects; and improve public safety, officials say.
"We are exploring a TDM policy that achieves the objectives of decreasing vehicle miles traveled, but is also predictable and transparent," Lynch said. "If successful, instead of TDM requirements being discretionary, it would be a predictable process that gives developers a variety of choices."
The initiative, however, also comes amid a pandemic that's transformed travel and work patterns.
A survey of employers and employees by the Greater Madison Metropolitan Planning Organization, with 1,881 responses, showed a massive shift in workplace norms, with 78% of respondents never working from home before the pandemic and 80% working from home at least one day and 64% working from home full time between March 25 and May 26.
Of all respondents, 79% would like to continue working from home at least one day a week and 69% would view an employer more favorably if given the option to work from home, the survey says.
"It is possible that when we reach the new normal, so many employees will work from home so many days each week that there will be a huge decrease in commuters driving and using parking or riding buses into what used to be congested areas," Connors said. "Consequently, Smart Growth questions why there is a need to implement any new traffic demand management or parking management measures at this time."
Moreover, the cost of complying with a potential program in less densely populated parts of the city lacking robust transit service would create an incentive for development to occur just outside the city limits, in communities like Sun Prairie, Middleton, Fitchburg and Verona, Connors said.
"That's not our desire," Lynch said. "We're looking to be predicable and reduce vehicle miles traveled, but do not want to discourage investment in the city."
The Plan Commission will also discuss possible changes to the resident parking permit program, which currently caters to both commuters and residents. The city is considering changing the emphasis to street parking for residents, Lynch said.
A special zoning area
For the longer term, the city is exploring a special zoning area to encourage development along the first-phase of the bus rapid transit (BRT) route that will stretch roughly from East Towne to West Towne.
BRT, a high-frequency, high-capacity, limited-stop service that would run on city streets or dedicated lanes, could be in operation in the city as soon as 2024.
The special zoning area would encourage BRT use and development along the BRT route and near its stations. The provisions could include prohibited, permitted and conditional uses; incentives for developers on density, building height and setbacks; and parking rules.
"The 2018 Comprehensive Plan included some specific strategies related to enhancing transit access and viability by promoting infill/redevelopment in areas well-served by transit," city planning director Heather Stouder said.
Initial concepts show a primary special zoning area with mandatory compliance within a quarter-mile of the route involving about 4,800 parcels, and an "influence region" between a quarter-mile and half-mile of the route involving about 14,000 parcels where owners could opt into the standards.
The concept is attractive but the challenge will come with specifics, Connors said.
"Most people probably will think it is good public policy to provide incentives to encourage new development, redevelopment and infill projects to occur near transit lines and to encourage residential and employment development to occur near each other," he said. "The devil, as always, will be in the details."
Inside the Metro Transit bus barn