Stoked by booming businesses in a strong economy, Madison real estate values rose again this year, with the value of the average single-family home increasing for the sixth straight year, jumping 5.7% to a record $300,967.
New assessments, released Friday, showed a solid 6.4% increase in all real estate values, a bit below the 7.4% rise last year. The 5.7% jump for the average single-family home compares to 5.8% in each of the last two years. Early in the decade, average single-family home values dropped in the wake of the Great Recession.
For single-family homes, rising assessments add value to investments but underscore a need for housing that's affordable to those with lower incomes.
"This is just the next step in the trajectory of what we've been seeing," said Mayor-elect Satya Rhodes-Conway, who takes office Tuesday. "Our economic picture is pretty bright. (But) it's another warning signal on the affordability question. We do have to take workforce and affordable housing seriously."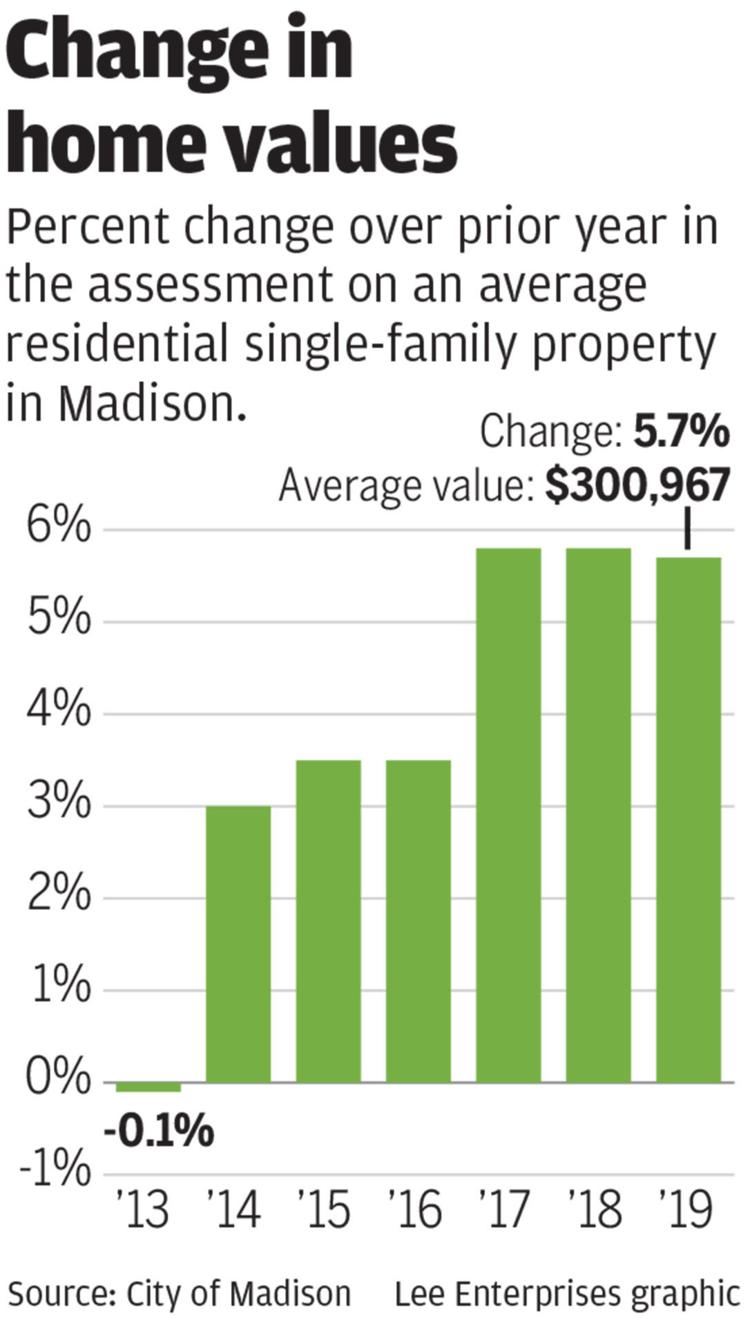 New construction hit a robust $606.3 million — up slightly from last year but still under the record $750 million two years ago. Of that total, $165 million came from construction of single-family homes and $424 million for commercial properties, which include apartment buildings with more than four units, hotels, stores and offices. Those sums are the second-highest since 2010.
"Madison is an attractive place to live," city assessor Michelle Drea said. "We've got steady, stable growth going up over time. Commercial entities are attracting people to work here, and that's affecting the residential markets."
Rhodes-Conway said affordable housing is "an absolute priority" after she is sworn in. A message left with outgoing Mayor Paul Soglin's office Thursday was not returned.
The new values, based on 2018 sales and other data in effect last year, serve as the basis for tax collections.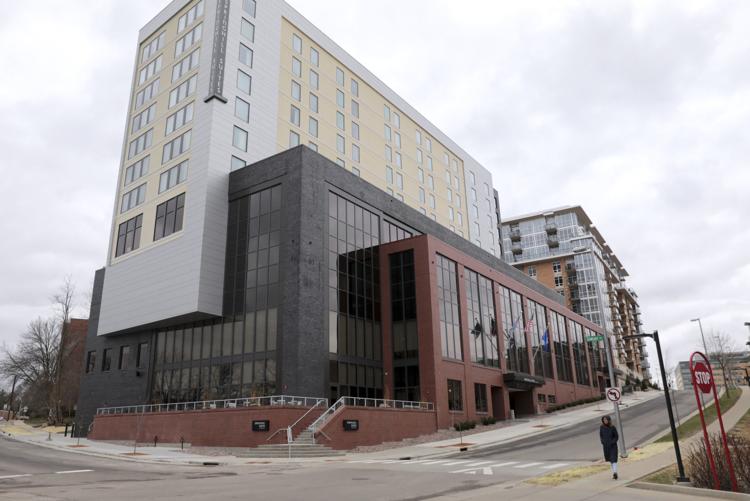 The volume of new construction is vital because tight revenue limits restrict how much the city can increase tax collections to net growth, which is the value of new buildings, additions and remodeling minus the value of demolished properties.
The 6.4% rise in real estate values includes $606.3 million in new construction and $1.09 billion in revaluations.
The growth will provide a modest increase under state-mandated levy limits to continue services to city residents at current levels, city finance director David Schmiedicke said, adding that the new construction will allow a roughly 1.3% increase, or about $3.15 million, in tax collections for the next operating budget.
In addition to the 5.7% rise for the average single-family home, the city saw increases in the average value of condominiums of 6.2%, two-unit apartments of 6.3% and three-unit apartments of 3.7%, all a bit lower than last year's changes.
For single-family homes, the $165 million in new construction was the second-highest since 2010, and the $684 million in revaluations was the highest since 2010.
You have free articles remaining.
Although new construction for single-family homes was strong, $14 million in new construction for condominiums was roughly half that seen in each of the last two years and the second-lowest total since 2010. The numbers suggest a temporary lull because the city is seeing a lot of interest in condo construction, Drea said. "In the next year or two, we'll see quite a boom," she said.
For commercial property, apartment buildings between four and 50 units showed single-digit increases and those with more than 50 units rose by 8.7%, far less than the 15.9% last year. All other commercial buildings rose 5.6%, just below the 6.0% last year but far below the 17.3% when hotels and big apartments got the targeted revaluation two years ago.
One still unfolding commercial trend is the evolution of big shopping centers, where large stores are disappearing but being replaced by attractions such as Flix Brewhouse Madison at East Towne Mall and Dave & Buster's sports bar and Total Wine & More at West Towne Mall, Drea said.
The city also continues to expand and develop through annexations, she said.
Growth in commercial property values, particularly large residential buildings, means that a slightly smaller share of the overall tax levy will be borne by one- and two-family residences, Schmiedicke said.
It's too early, however, to know what the new values may mean for individual tax bills. That will become clear in late fall when the City Council approves a budget for 2020.
The changes for average single-family homes in neighborhoods ranged from a 21.7% jump, from $257,200 to $313,000, on the Near East Side off Capitol Square to a 1.5% drop, from $494,100 to $486,900, in the Westview Hills area on the Southwest Side.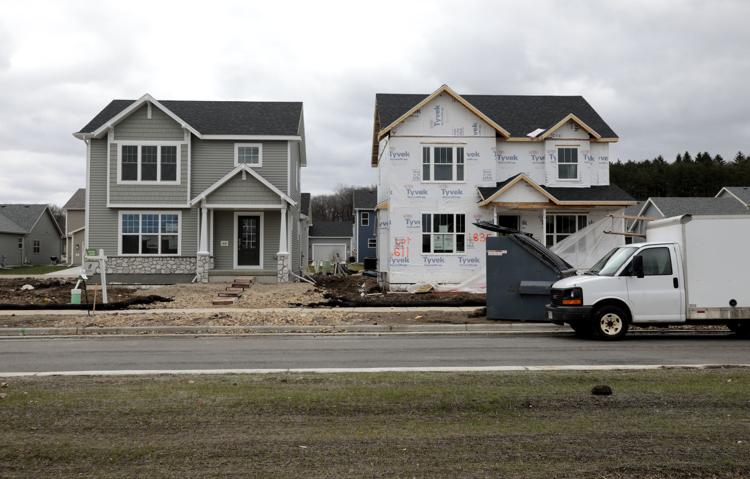 One area, Woods Farm on the Far East Side, had an eye-catching 44.4% jump, but that's because it's an area where the class of land is changing from agricultural to residential, and new housing is going up, Drea said.
Overall, 12 areas showed double-digit increases between 10% and 21.7%, seven areas had increases less than 1%, and just one had a decease.
The city essentially has two housing markets: one that's vibrant for homes under $350,000 that sell quickly, often for more than the asking price, and the other for homes above $350,000 that's a bit sluggish for Madison but still moving, Drea said.
"The market for homes under $350,000 is extremely hot," she said.
Again, the city's priciest homes were in Spring Harbor on Lake Mendota, where the average value rose 3.3% to $1.06 million. Lake shore homes on the Isthmus rose an average 0.6% to $833,300.
The most-affordable homes were in the Burr Oaks-Lincoln School area on the South Side, where average values rose 0.3% to $145,300. Only two other areas — Brams Addition on the South Side and East Broadway on the Southeast Side — had average values under $160,000. Two years ago, five neighborhoods had values under $150,000.
City of Madison home assessments
| Area | Value | % Change |
| --- | --- | --- |
| Far West | | |
| Spring Harbor-Indian Hills-Mendota Beach Heights-Thorstrand | $ 368,000 | 4.8% |
| Faircrest-University Highlands | 367,500 | 3.5% |
| Mohawk Park, Englewood-Old Middleton Rd-Camelot | 274,400 | 9.2% |
| Highlands-Skyline | 717,900 | 4.3% |
| Parkwood Hills | 398,800 | 2.5% |
| Walnut Grove/Sauk Creek | 364,200 | 3.6% |
| Glen Oak Hills-Crestwood-Merrill Crest | 268,000 | 6.6% |
| Junction Ridge/Sauk Heights/Willows | 399,400 | 5.1% |
| Oakbridge | 275,200 | 7.4% |
| Saukborough-Woodland Hills | 404,600 | 2.3% |
| Wexford Village-Sawmill-Longmeadow | 356,900 | 6.3% |
| Blackhawk/Greystone | 626,500 | 5.0% |
| Cardinal Glen/Birchwood/1000 Oaks | 338,100 | 7.5% |
| Tamarack | 266,303 | 5.6% |
| South West | | |
| Meadowood | 223,400 | 7.2% |
| Orchard Ridge | 272,400 | 9.2% |
| Muir Field West | 256,900 | 3.6% |
| Highland Village/West Towne Area | 238,500 | 8.4% |
| Green Tree | 269,400 | 5.1% |
| Westview Hills | 486,900 | (1.5%) |
| High Point Estates | 478,300 | 2.6% |
| Meadowood West | 238,100 | 7.0% |
| Heather Downs-Park Ridge Heights | 219,300 | 9.8% |
| Putnam-McKee | 263,000 | 4.4% |
| Valley Ridge/Mid Town Commons | 308,700 | 3.8% |
| Fieldstone | 269,400 | 3.9% |
| Hawks Landing | 592,100 | 4.1% |
| Stone Crest Estate/Hawks Creek | 350,100 | 4.5% |
| Hawks Woods | 328,100 | 5.4% |
| Nesbitt Valley | 291,900 | 4.0% |
| Ice Age Falls | 338,300 | 4.4% |
| Country Grove/Ice Age Ridge | 356,000 | 3.9% |
| Linden Park/Pine Hill Farms/Sugar Maple/Hawks Crossing | 359,400 | 4.0% |
| Newbury Heights | 305,400 | 14.3% |
| Hawks Meadow/Hawks Ridge/Hawks Valley | 434,100 | 2.7% |
| Near West | | |
| Hill Farms | 379,600 | 6.5% |
| Segoe-Mineral Point Road (Lincoln Hills) | 282,800 | 5.2% |
| Nakoma | 524,700 | 8.9% |
| Westmorland | 342,000 | 6.6% |
| Odana-Midvale Heights-Tokay | 322,000 | 8.0% |
| Summit Woods | 269,900 | 8.2% |
| Midvale Heights | 312,400 | 5.6% |
| Midvale School-Westmorland | 341,300 | 7.1% |
| Findlay Park-Quarrytown | 289,400 | 4.6% |
| Midvale Heights-Odana | 334,600 | 7.0% |
| Sunset Hills | 529,600 | 11.2% |
| West Beltline-Seminole Highway | 190,000 | 2.4% |
| Sunset Village-Hilldale | 299,800 | 4.7% |
| Sunset Village | 338,500 | 5.5% |
| Sunset Woods-Forest Hills | 332,700 | 7.4% |
| West Central | | |
| Dudgeon-Monroe | 375,200 | 1.1% |
| Westlawn-Randall School (West High) | 484,700 | 4.1% |
| Vilas-Longfellow School | 324,600 | 7.3% |
| University Area | 357,700 | 15.2% |
| Langdon Area | 410,200 | 13.8% |
| Near West (Square) | 332,000 | 18.1% |
| Near East (Square) | 313,000 | 21.7% |
| University/Breese Terrace | 440,300 | 5.3% |
| West High-Hoyt Park | 432,100 | 6.7% |
| University Heights | 646,300 | 2.6% |
| Brittingham Park | 260,800 | 0.6% |
| Vilas-Edgewood Avenue | 542,200 | 0.1% |
| Near South | | |
| Waunona | 248,400 | 6.3% |
| Bay Creek | 268,800 | 4.3% |
| Burr Oaks-Lincoln School | 145,300 | 0.3% |
| Bram's Addition | 151,800 | 2.2% |
| Far South | | |
| Arbor Hills-South Beltline | 314,100 | 3.9% |
| Rimrock Heights-Moorland Road | 218,800 | 5.2% |
| East Central | | |
| Lapham School-Breese Stevens (Square) | 274,600 | 5.3% |
| Wil-Mar/Orton Park | 373,800 | 1.0% |
| Tenney Park | 362,700 | 4.0% |
| East High | 228,200 | 10.2% |
| Atwood-Winnebago | 258,800 | 9.3% |
| Fair Oaks-Worthington Park | 179,700 | 10.9% |
| Northgate-Aberg Avenue | 178,900 | 9.5% |
| Elmside-Oakridge | 393,000 | 6.3% |
| Eastland-North Gardens | 188,800 | 5.2% |
| Near East | | |
| Highwood-Glendale | 220,800 | 7.1% |
| Glendale | 213,800 | 6.4% |
| Lake Edge | 194,600 | 0.5% |
| Olbrich | 186,800 | 9.2% |
| Eastmorland | 210,000 | 9.5% |
| Olbrich Park-Cottage Grove Road | 211,200 | 13.8% |
| Far East | | |
| East Broadway | 152,100 | 8.0% |
| Elvehjem-Acewood | 209,400 | 8.8% |
| Elvehjem-Buckeye-Droster | 234,600 | 6.5% |
| Rolling Meadows | 220,200 | 9.2% |
| Rustic Ridge-East Ridge | 240,600 | 3.1% |
| Milwaukee Street I90-94 | 221,000 | 7.0% |
| Heritage Heights | 248,000 | 8.3% |
| Richmond Hill | 359,400 | 3.8% |
| Mira Loma | 235,200 | 11.3% |
| Grandview Commons | 293,100 | 8.5% |
| Twin Oaks-Liberty Pl-Owl Crk | 254,400 | 7.0% |
| Door Creek/Reston Heights | 282,500 | 6.1% |
| Eastlawn/Covered Bridge/Rustic Acres | 299,500 | 8.7% |
| Southeast Blooming Grove Attachment | 188,500 | 1.7% |
| Lost Creek | 258,000 | 2.7% |
| Siggel Grove & Quinn Ranch | 278,100 | 2.1% |
| Secret Places @ Siggelkow Preserve | 330,600 | 6.0% |
| North East | | |
| East Washington Avenue-Stoughton Rd- Commercial Avenue | 178,200 | 6.6% |
| Whitetail Ridge | 226,600 | 2.2% |
| Holiday Bluff | 226,200 | 4.2% |
| Berkeley | 177,000 | 9.3% |
| Prentice Prairie-Ridgewood | 251,200 | 3.2% |
| Village at Autumn Lake | 306,900 | 14.5% |
| Parkway Village | 246,100 | 2.3% |
| Woods Farm | 270,800 | 44.4% |
| Near North | | |
| Patio Gardens-Lakeview Heights | 211,500 | 7.3% |
| Northport-Sherman Village | 198,300 | 9.6% |
| Cherokee | 333,100 | 0.3% |
| Lerdahl Park | 252,300 | 5.4% |
| North Lake Mendota | 279,000 | 5.1% |
| Sherman School | 185,000 | 7.3% |
| Brentwood Village-Sheridan Triangle | 220,900 | 7.9% |
| Nobel Park-Mendota Hills | 198,300 | 8.2% |
| Lake Shore | | |
| Waunona | 671,300 | 0.6% |
| Woodward | 873,900 | 4.0% |
| Spring Harbor | 1,062,700 | 3.3% |
| Isthmus | 833,300 | 0.6% |