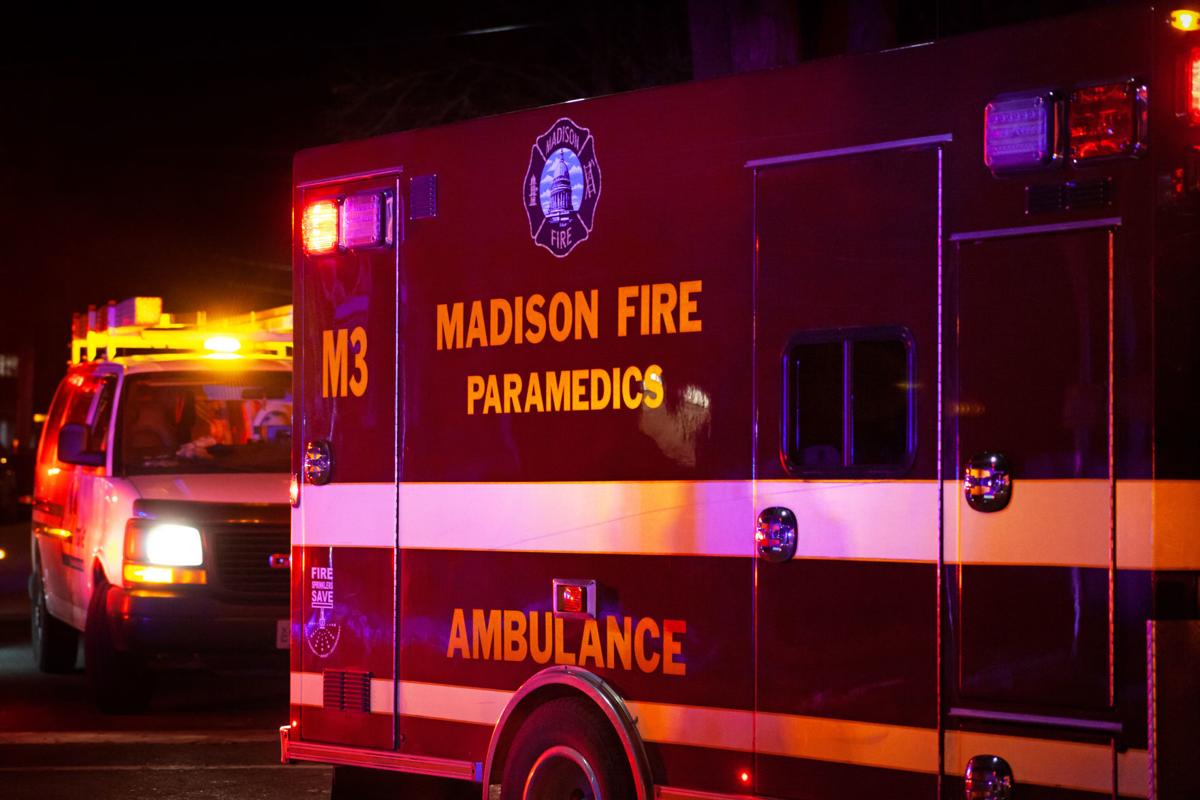 From tornadoes to flooding to the Downtown explosion last summer, the city of Madison has needed to put together a team to respond to several emergencies over the years.
But never before has that team — known as the Emergency Operations Center — been unable to meet in person during a crisis.
On Tuesday, Madison launched the first-ever virtual version of the center to keep the city running and respond to emerging needs as the COVID-19 coronavirus outbreak progresses, said city Fire Chief Steve Davis.
"It's actually surprisingly working out very, very well," Davis said of the effort to limit personal contact and thus the chances of spreading the respiratory disease.
In its first 36 hours, the Virtual Emergency Operations Center had already received 80 requests to respond to problems prompted by the pandemic, Davis said.
Some of those have included setting up a plan for child care for city workers and adding more staff to the city clerk's office, which received nearly 12,000 requests for absentee ballots in a 24-hour period from Tuesday to Wednesday. Davis said the clerk's office has also needed envelopes and other supplies to send the ballots.
The center has four sections: planning, operations, logistics and finance. All requests go through the center's manager, who then assigns tasks to the appropriate response section. The team has 13 people, including the mayor, Davis said.
In other crises, the Emergency Operations Center team met face to face in one room, but now they are coordinating via email, phone and video. The 13 members meet at the start of each day.
"We've been very diligent about not being together in the same room," Davis said. "We're doing it all remotely from our own offices."
In the coming weeks, the center will be responding to problems that crop up in the city as the pandemic progresses, Davis said. The team is looking at ways to help homeless shelters, provide more resources to child-care and senior centers, coordinate with the Madison public schools, navigate the upcoming spring election and more.
"All of our at-risk populations are going to have resources," Davis said.
Also top of mind is ensuring that the "frontline core services" of the city keep running, Davis said. The center already has a plan to provide child care for the city's first responders, police officers and Streets Division. He said when people start to get sick, these city employees could get kicked into overdrive.
If Wednesday's snowfall would have resulted in a snow emergency, Davis said, the city would have been prepared to offer child care for street crews.
"Today, tomorrow, two weeks from now, those plans are set and ready to go," Davis said.
Concerned about COVID-19?
Sign up now to get the most recent coronavirus headlines and other important local and national news sent to your email inbox daily.