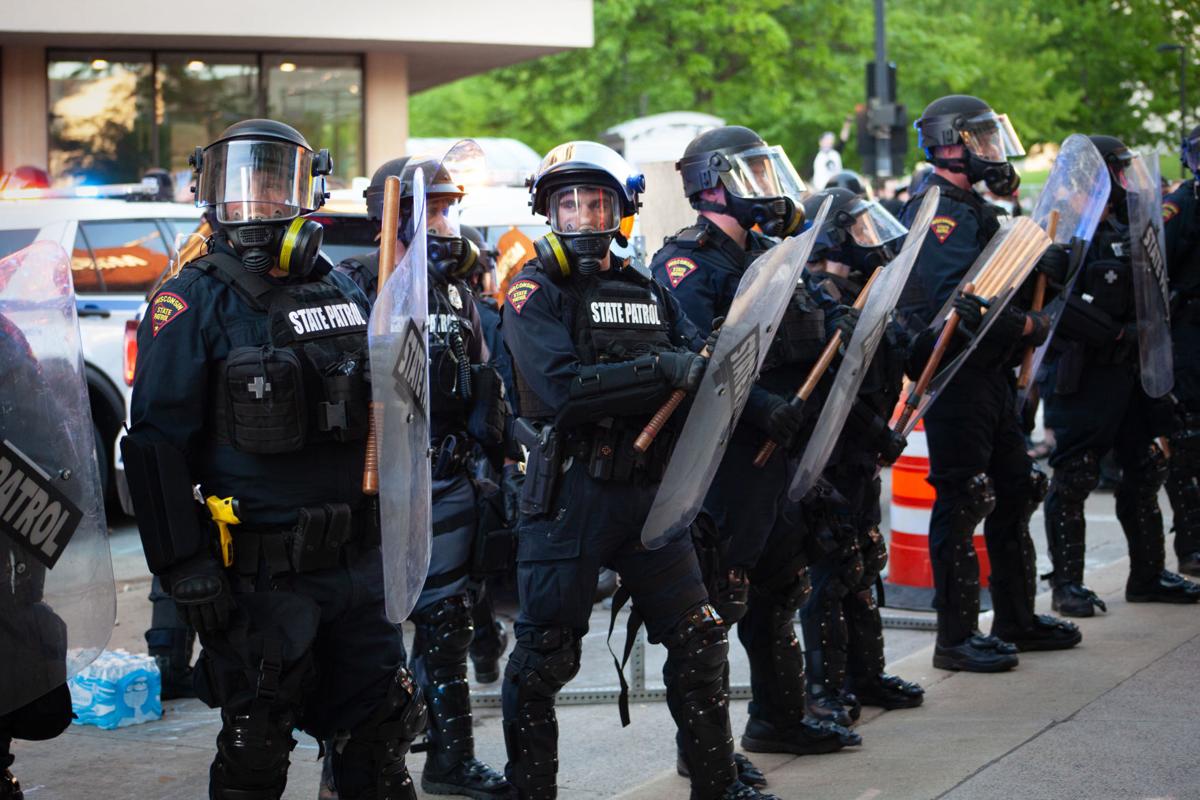 A City Council work group on Monday recommended nine local organizations that, if selected, would nominate members for the Civilian Oversight Board envisioned to hold the Madison Police Department accountable.
Among the organizations are an LGBTQ nonprofit, a behavioral health clinic, a nonprofit that provides services for people involved in the criminal justice system, and activist groups that led recent protests in Madison against police brutality after the death of George Floyd in Minneapolis police custody.
The work group — made up of Alds. Shiva Bidar, Donna Moreland and Rebecca Kemble — also unanimously recommended the ordinance that will create the board and an independent police monitor, a yet-to-be hired person who would have the power to investigate the police department and file formal complaints against officers. The ordinance still needs council approval, which the work group hopes will happen in early October.
Both oversight measures were fundamental recommendations of the Madison Police Department Policy and Procedure Review Ad Hoc Committee, a community group that spent more than four years studying the police department's policies and creating a report of 177 recommended changes.
Under the proposed ordinance, the 13-person civilian board would hire the monitor, conduct an annual review of the police chief and make policy recommendations to police, among other duties.
Each of the nine community groups will submit three names for appointment to the board, with the mayor and City Council picking nine from that pool. The mayor and council will also each pick two members.
The ordinance sets out that the board must include at least one member each from the Black, Asian, Latino, Native American and LGBTQ communities, as well as a member who is affiliated with a mental health organization, one who works in youth advocacy and one who works in substance abuse. One member must also have an arrest or conviction record. A provision added Monday requires that the board be at least 50% Black.
Bidar, Moreland and Kemble tried to select groups that could put forward candidates from the diverse groups desired. The nine organizations recommended are:
Freedom Inc., a Black and Southeast Asian nonprofit that works to support low-income communities of color through providing services and advocating for social justice. The local activist group has been one of the main organizers of recent protests against racism and police brutality.
Urban Triage, a nonprofit that supports Black families by providing services for professional development, parent leadership, trauma response and economic empowerment, among other support programs. The group has also been one of the main local protest organizers.
JustDane, a nonprofit that provides support services for individuals involved in the criminal justice system, advocates for social change and helps launch other nonprofits. The organization was called Madison-area Urban Ministry (MUM) until it changed its name this year.
YWCA Madison, a nonprofit focused on racial and gender equity that provides job training and transportation, as well as housing for women, children and families.
UNIDOS, a Madison-based nonprofit founded in 1996 as a group of volunteers dedicated to helping Latino survivors of domestic violence. The group has expanded its mission to include providing statewide education to professionals wishing to improve services to Latinos in Wisconsin.
NAACP of Dane County, the local branch of the nation's oldest civil rights organization. The group works to ensure the equality of all people and eliminate race-based discrimination through educating the public and advocating for laws to secure civil rights.
OutReach LGBTQ+ Community Center, a nonprofit that advocates for the equity and well-being of Madison's LGBTQ community, with the goal of creating a community where lesbian, gay, bisexual and transgender people are celebrated.
Community Response Team, a local group that seeks to advance community-led public safety, hold police accountable and minimize police use of force. Some of the group's members were leading voices in the work of the Ad Hoc Committee.
Pending information on the clinic's budget: Sankofa Behavioral & Community Health, a Monona-based, not-for-profit outpatient behavioral health clinic that focuses on how equality and fairness intersect with mental health care.
Bidar, Moreland and Kemble narrowed the list in part by prioritizing organizations whose yearly budgets were less than $1 million, so smaller, grassroots groups were lifted up. Sankofa did not yet give budget information, so their selection was pending that update.
If Sankofa is not ultimately recommended, the work group will instead recommend the Dane County chapter of the National Alliance on Mental Illness.
[Editor's note: This story has been updated to reflect two corrections. An earlier version misstated the requirements for one of the members of the board. He or she must be affiliated with a mental health organization but doesn't necessarily have to represent the organization. The earlier version also misstated which organization would be recommended if Sankofa Behavioral & Community Health is not. It is the Dane County chapter of the National Alliance on Mental Illness.] 
Protester confronts officer, May 30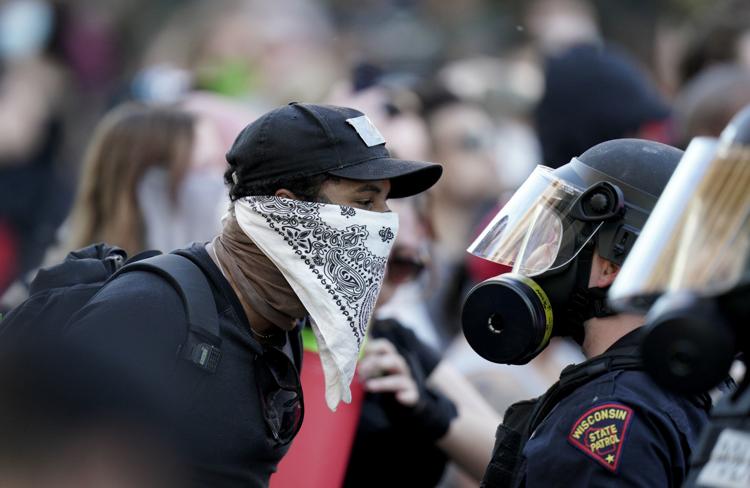 Madison protest turns destructive, May 30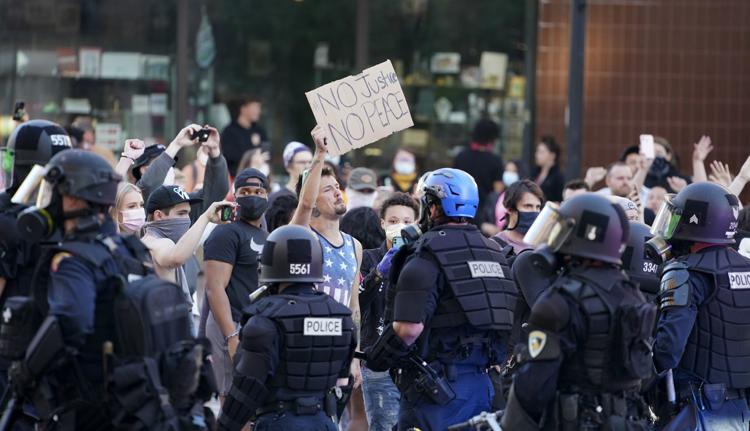 Police spray protesters, May 30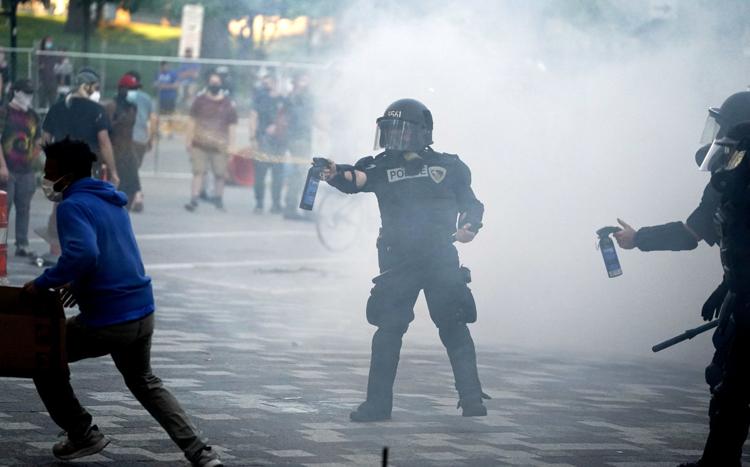 Effects of tear gas, May 30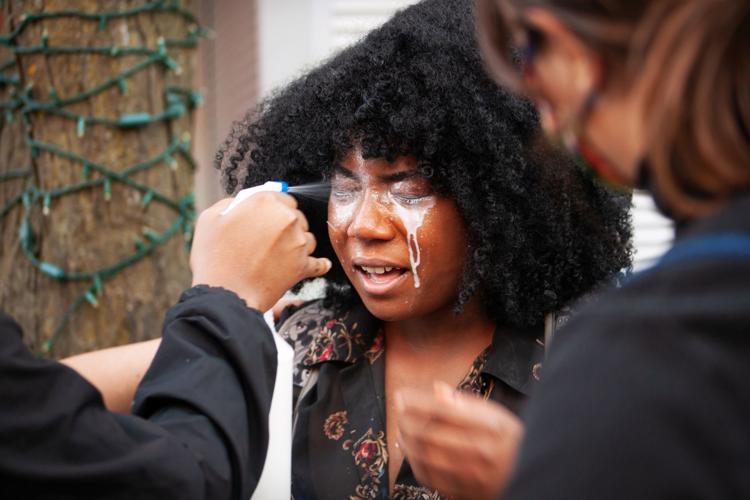 Medical station, May 30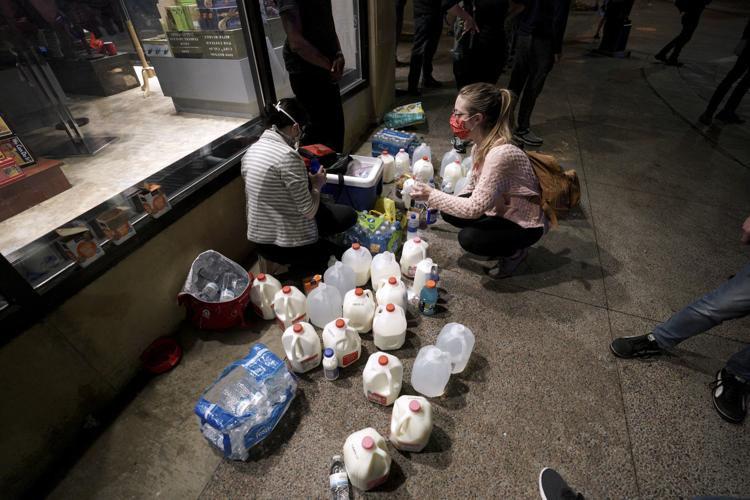 Standoff with police, May 30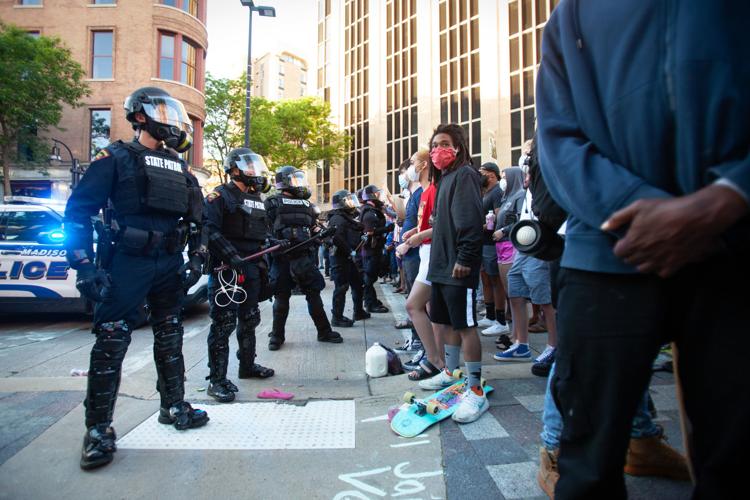 Protesters meet police, May 30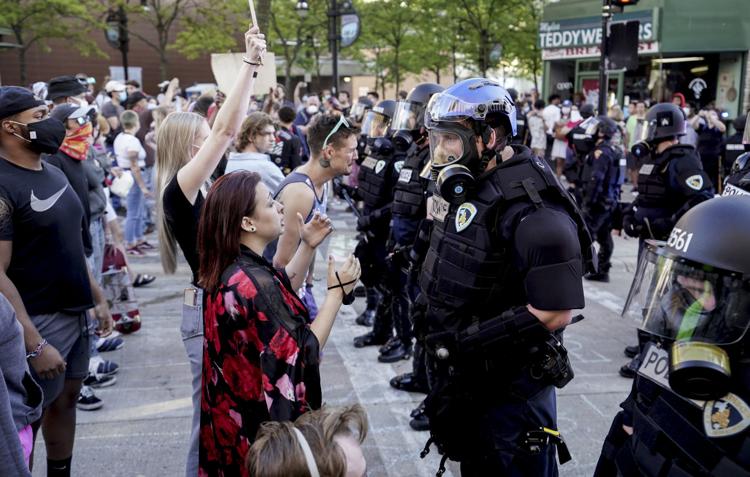 Madison protest turns destructive, May 30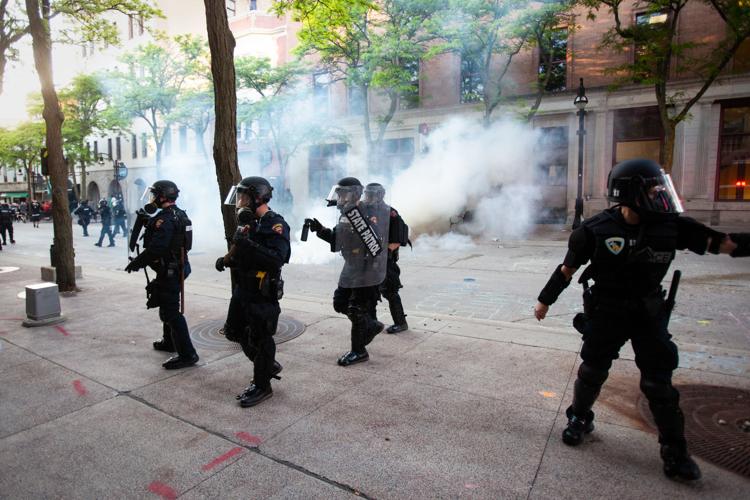 Mayor condemns violence, May 30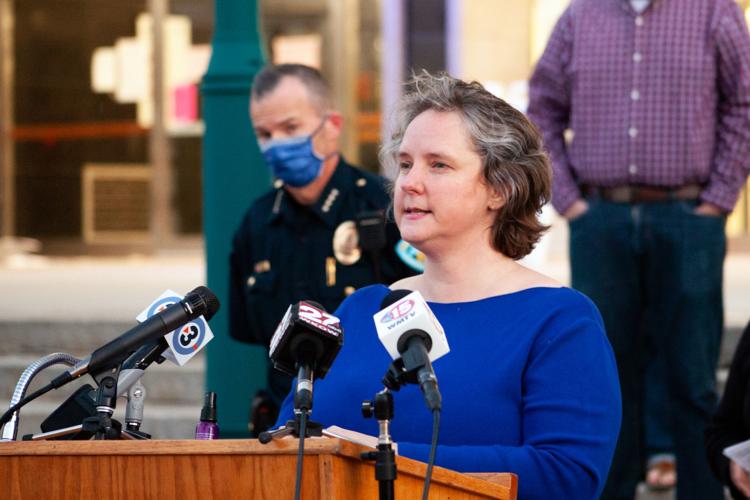 Protests May 30, 2020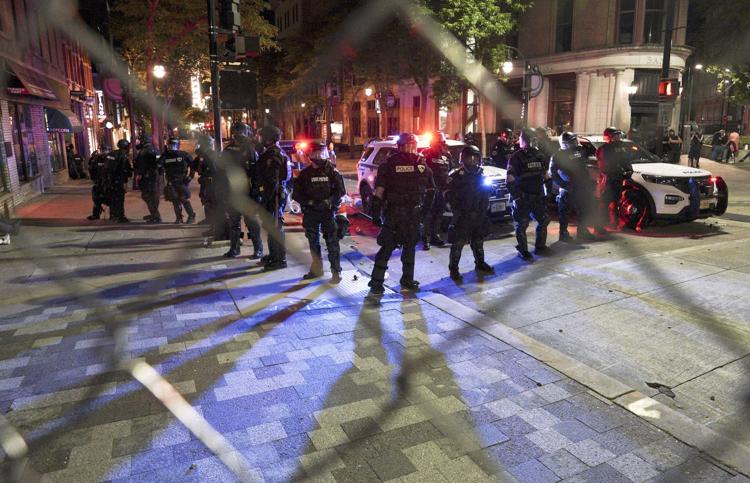 State Street press conference, May 31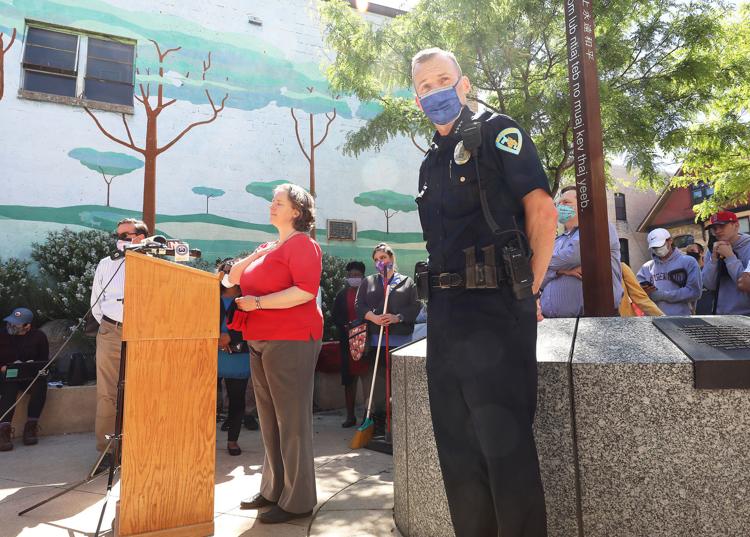 Protests against police, May 31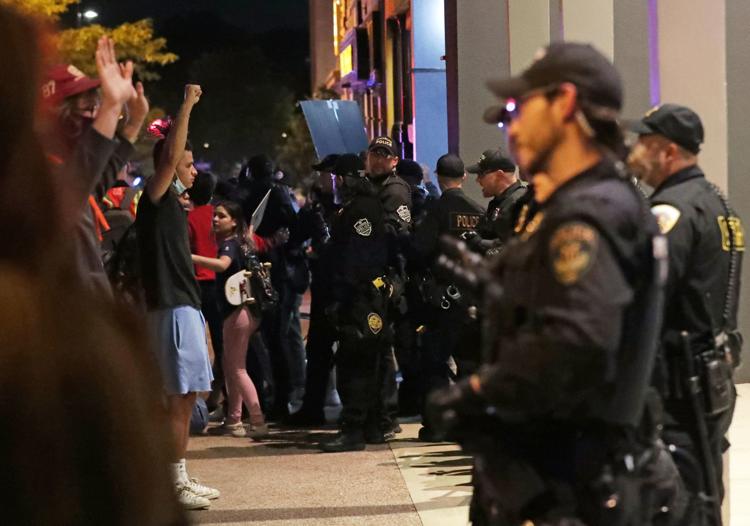 Second night of protests in Madison, May 31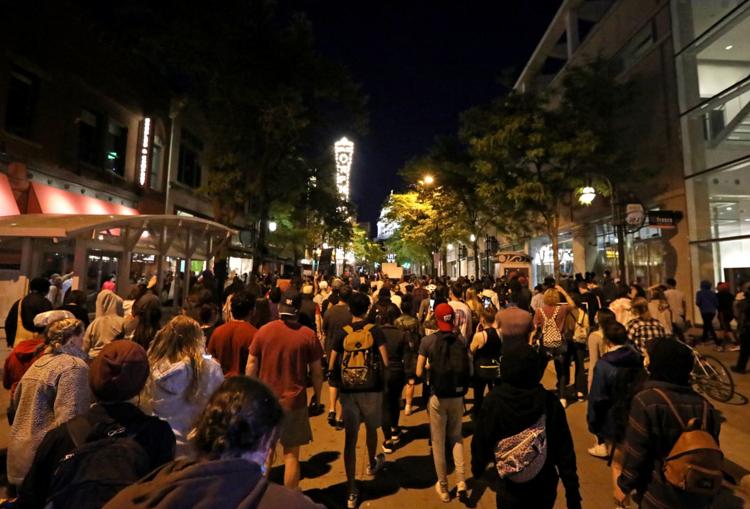 Cleanup after damage Downtown June 1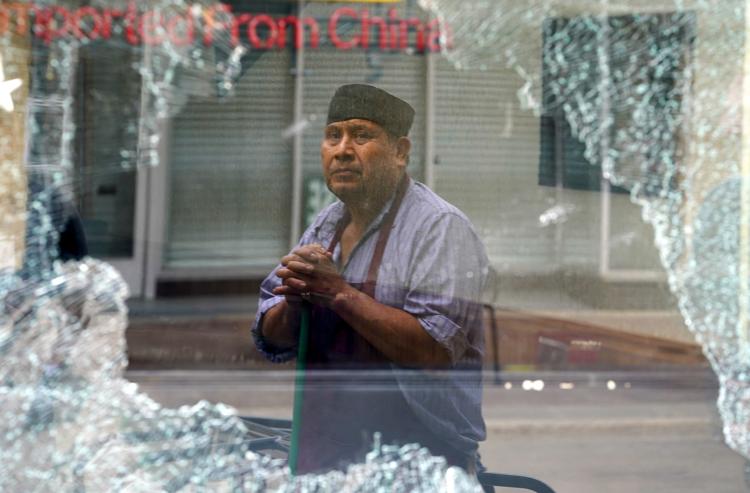 Cleanup after latest damage Downtown, June 1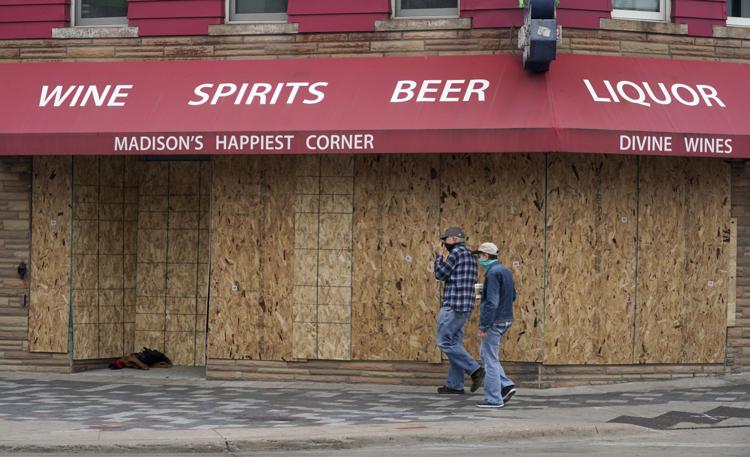 Disrupting traffic, June 1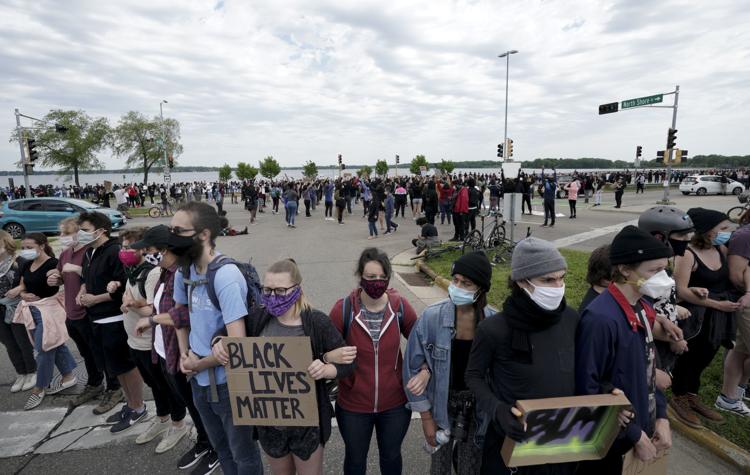 John Nolen Drive shut down, June 1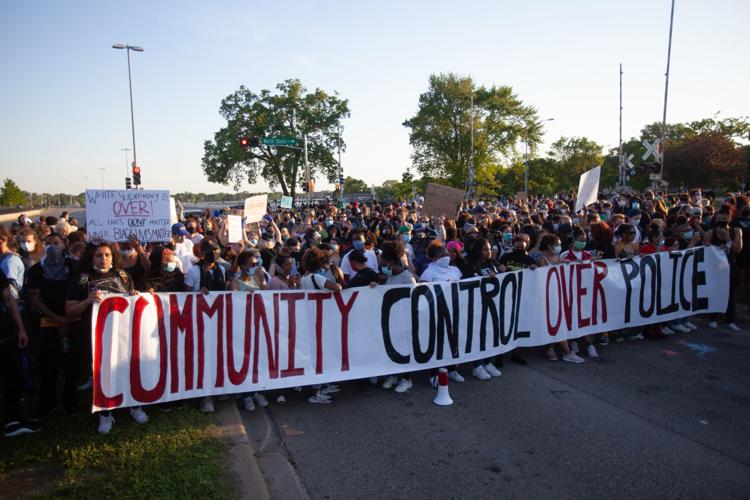 John Nolen Drive shut down, June 1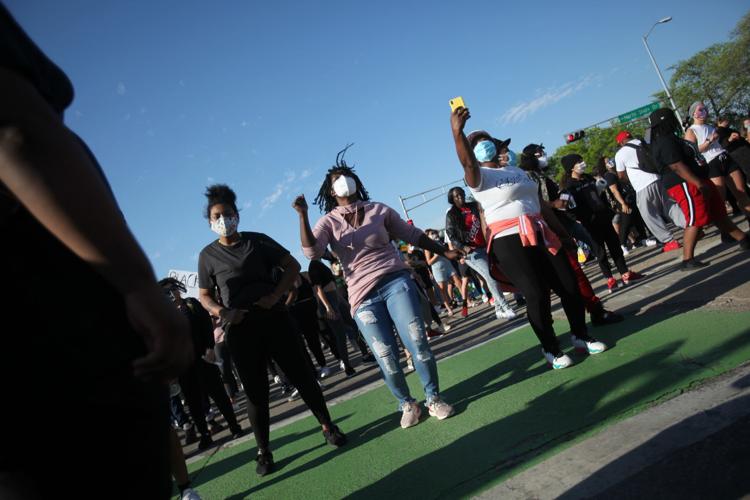 Outside police building, June 1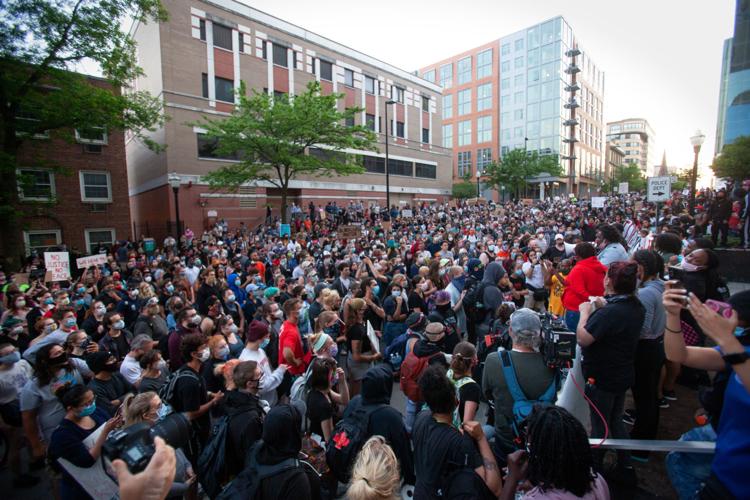 Agitators spark violence, June 2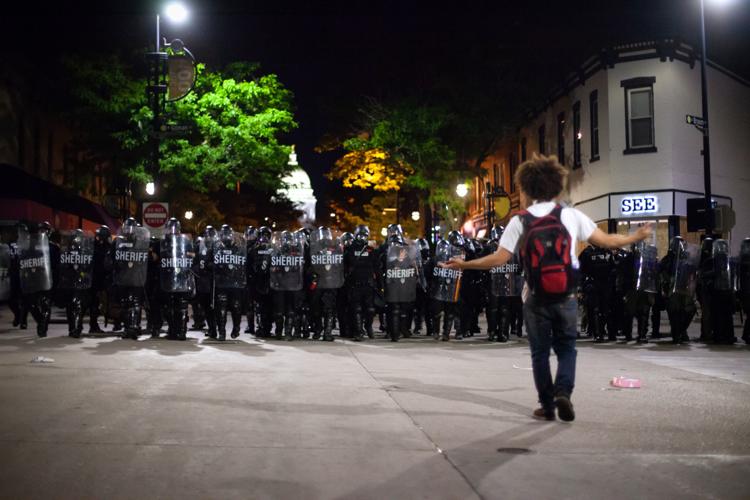 Agitators spark violence, June 2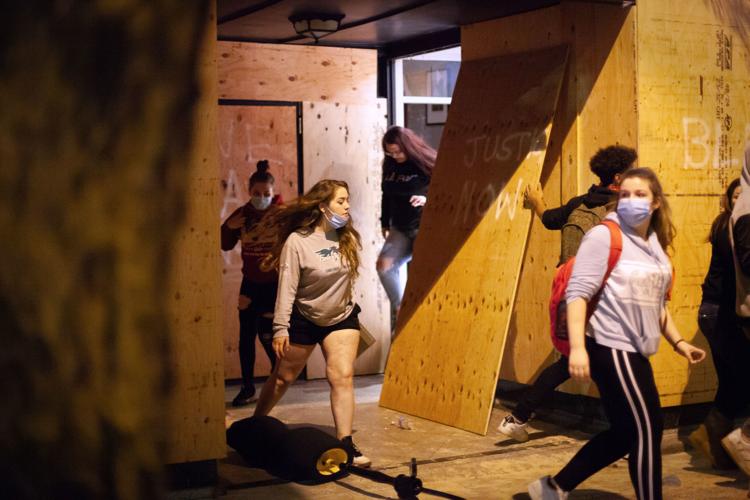 Businesses boarded up, June 2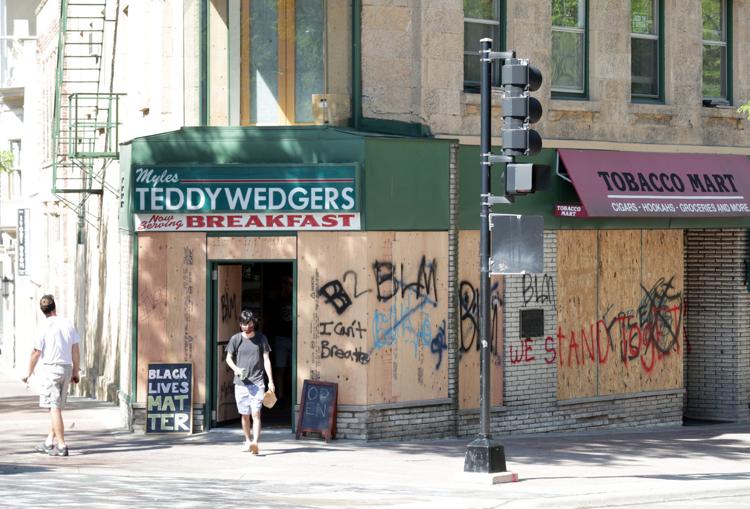 Clean-up of property damage, June 2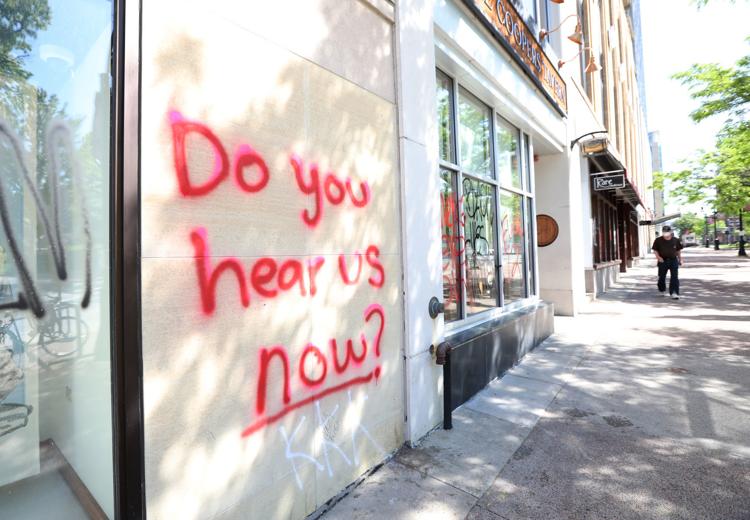 Painting murals, June 2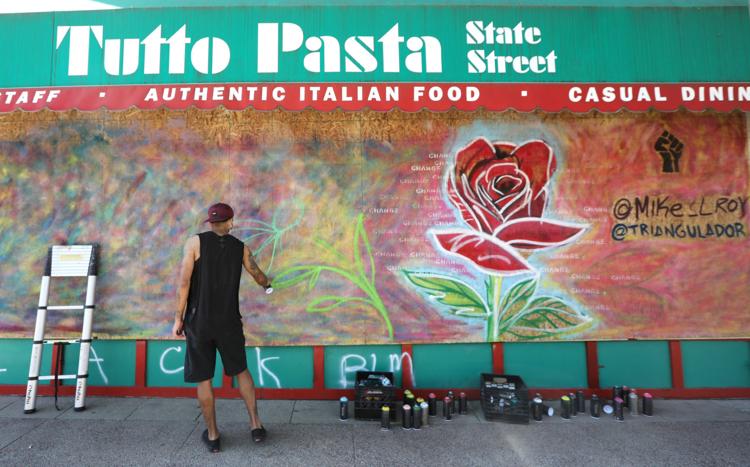 Braving the rain, June 2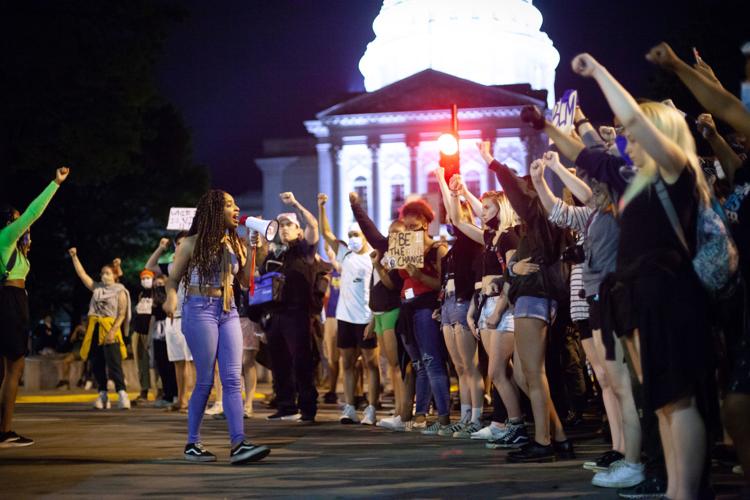 Lighting candles, June 3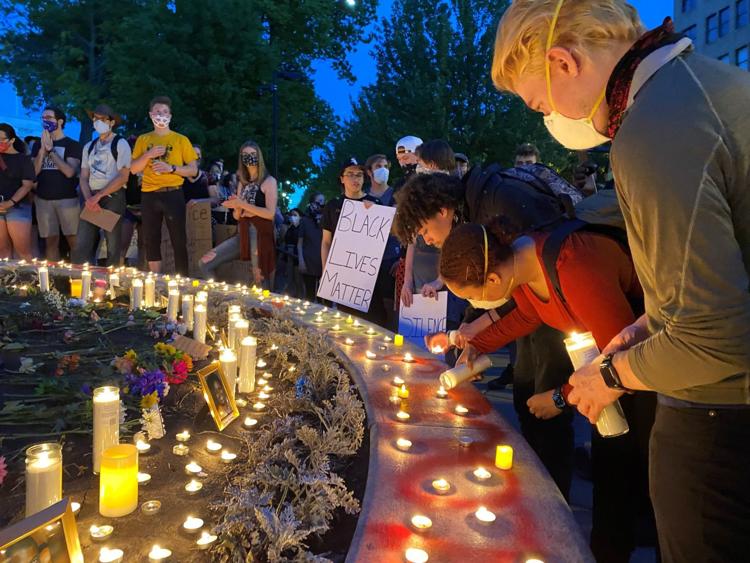 Speaking to crowd, June 3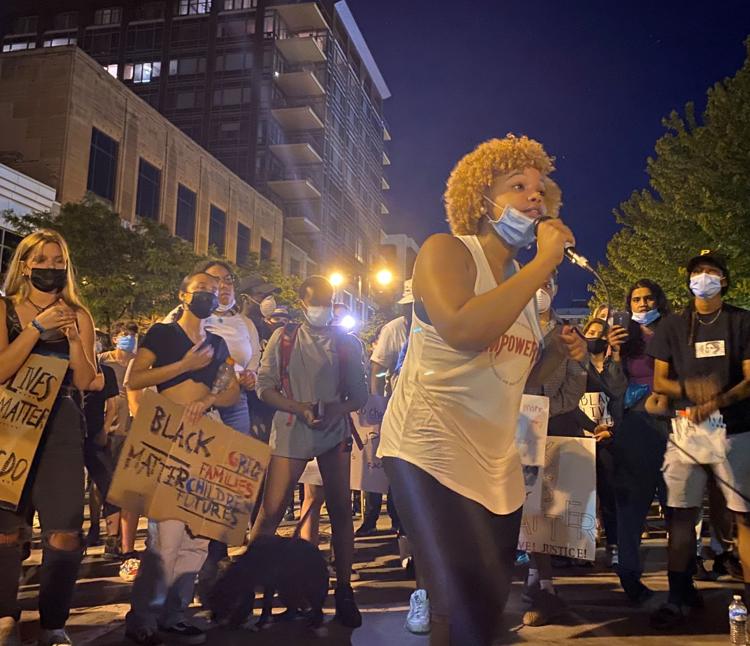 Registering to vote, June 4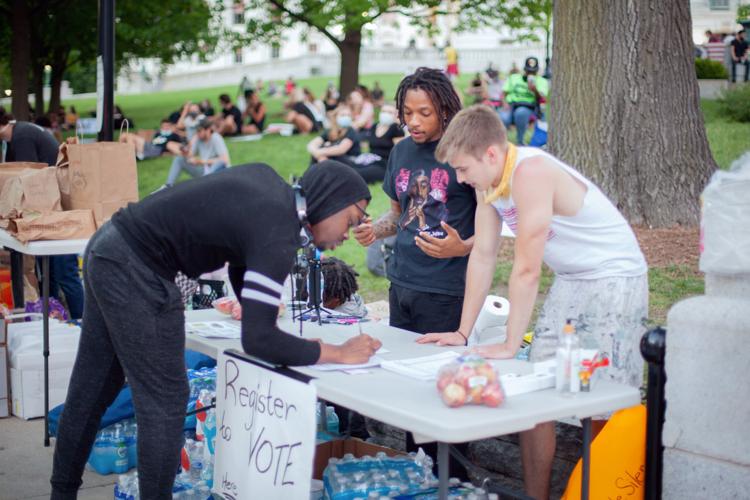 Alter to those lost, June 5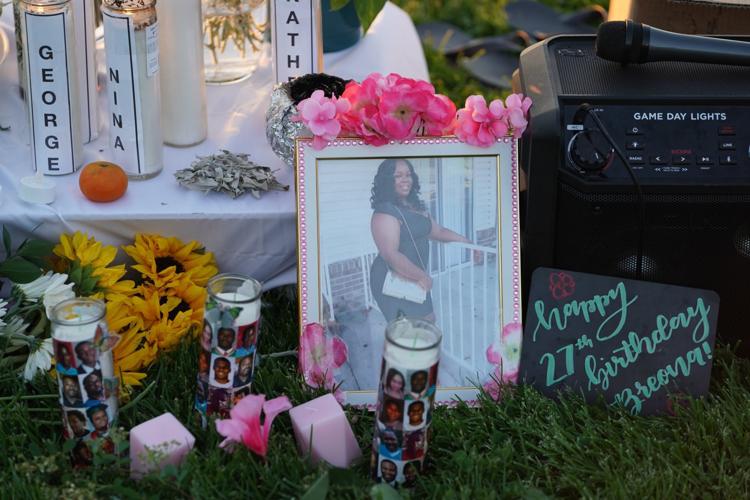 Happy birthday to Breonna, June 5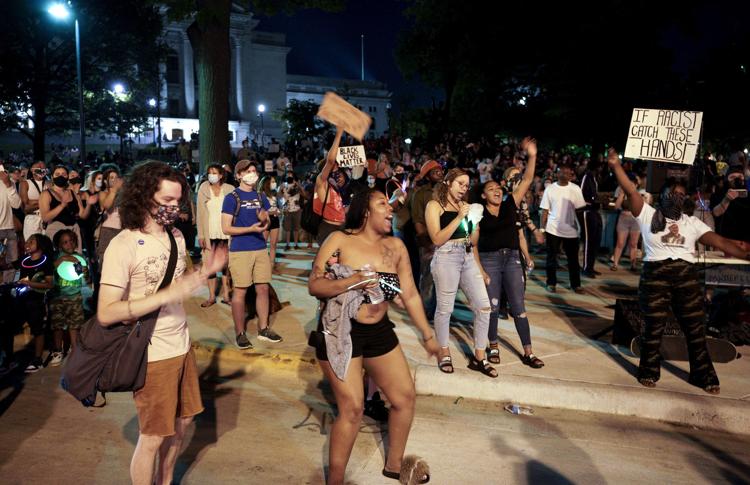 AACC Black Lives Matter Solidarity March, June 7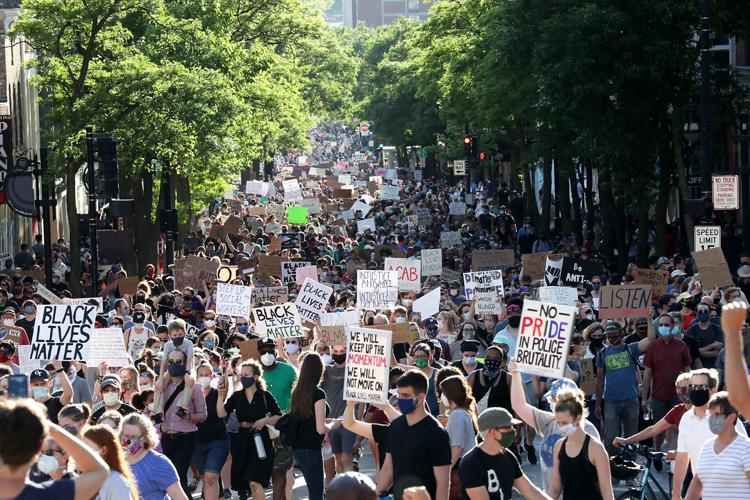 AACC Black Lives Matter Solidarity March, June 7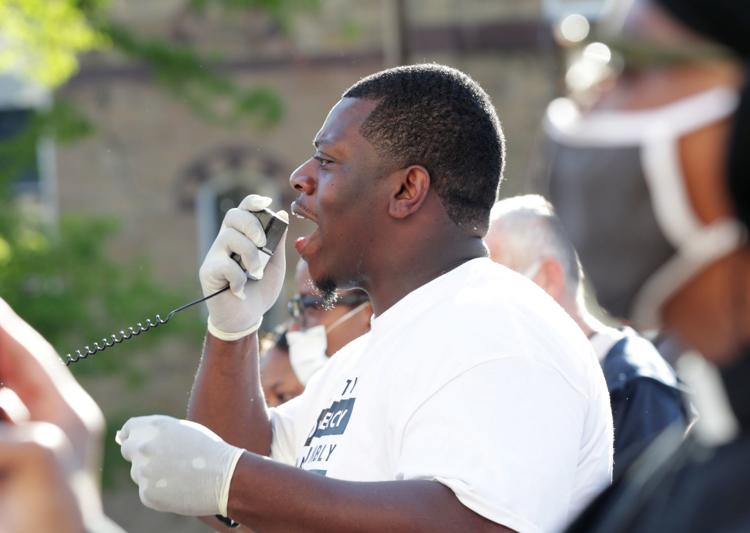 Taking a knee, June 8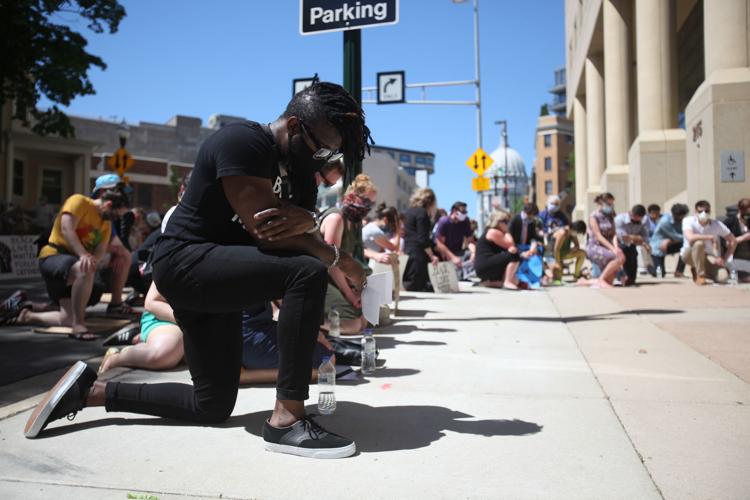 Defund police, June 8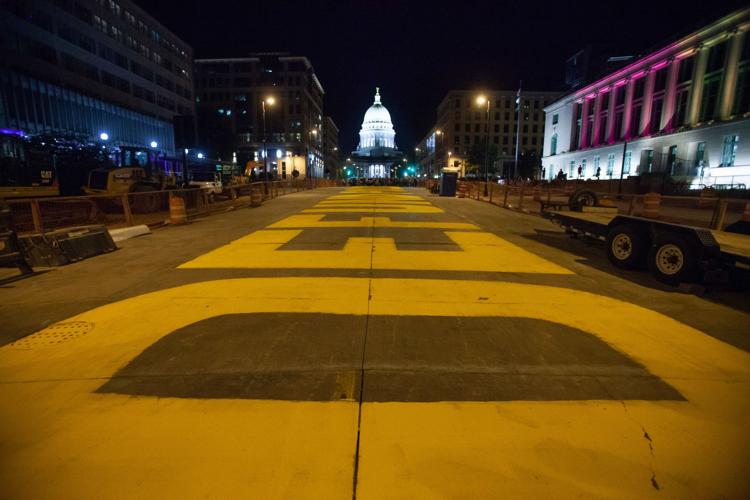 Youths fueling nighttime protests, June 8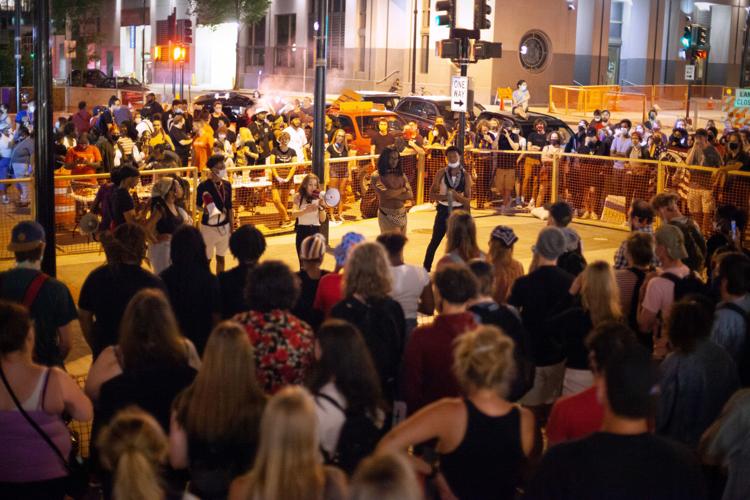 Closure note, June 16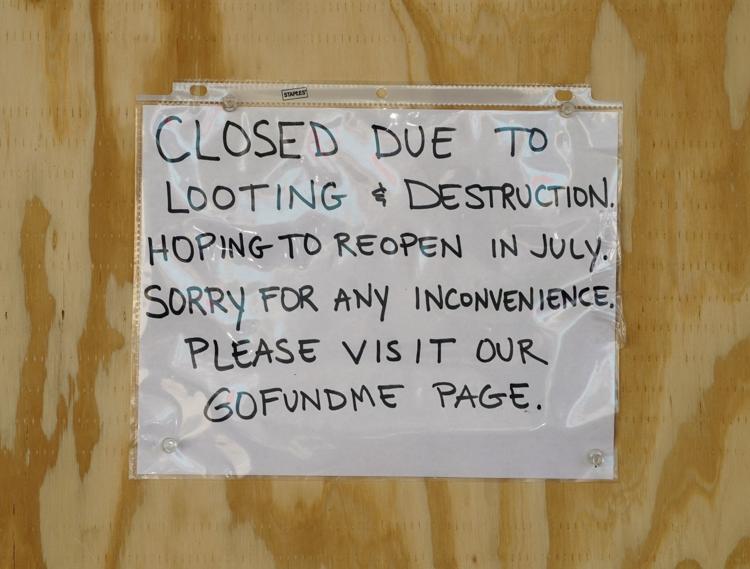 Blocking traffic, June 17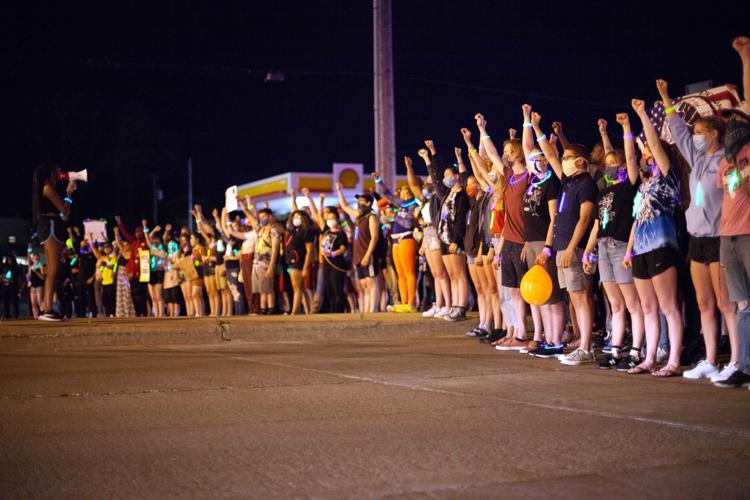 Glow in the dark march, June 17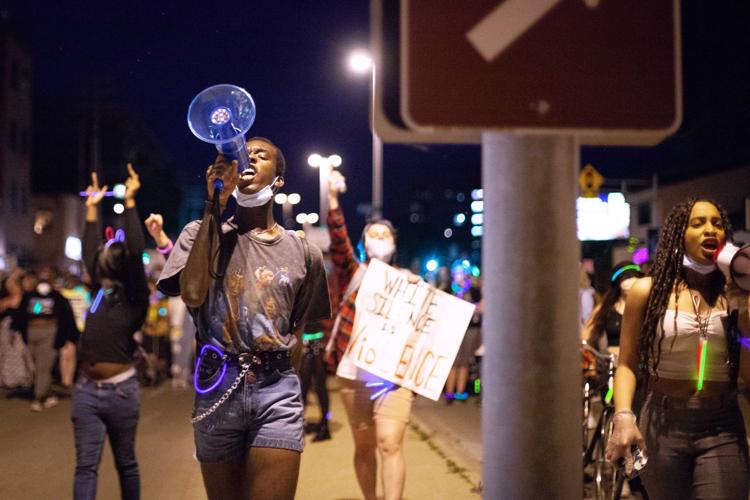 Juneteenth rally at Olin Park, June 19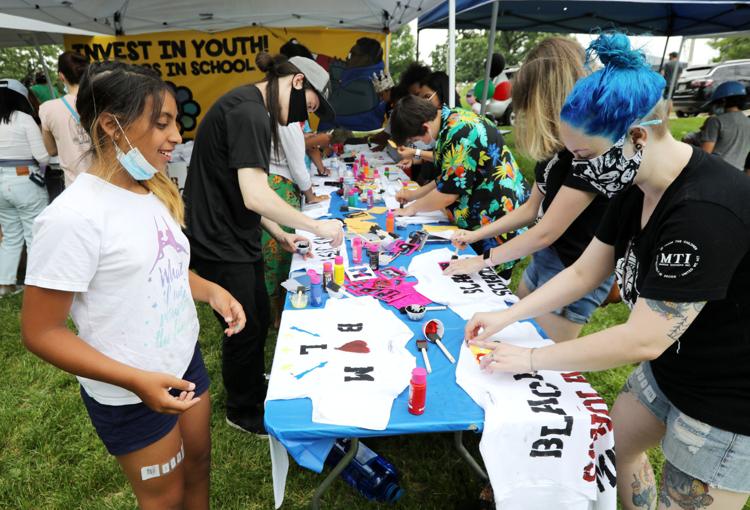 Boarded-up State Street, June 22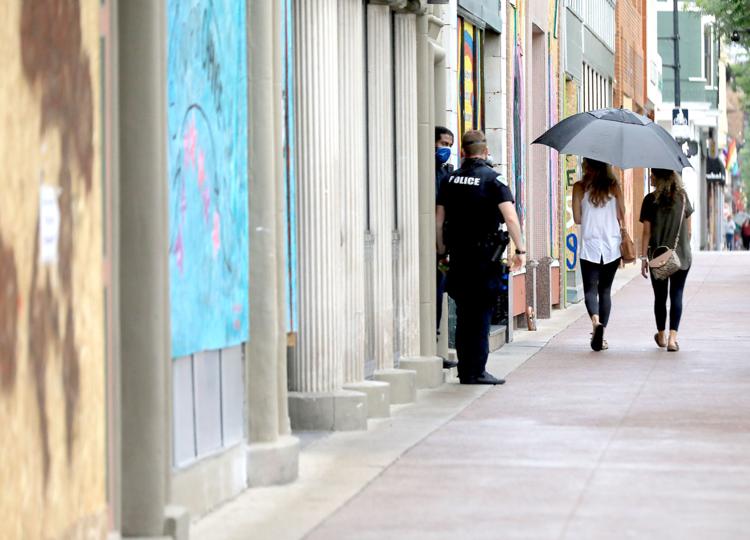 Confronting driver, June 23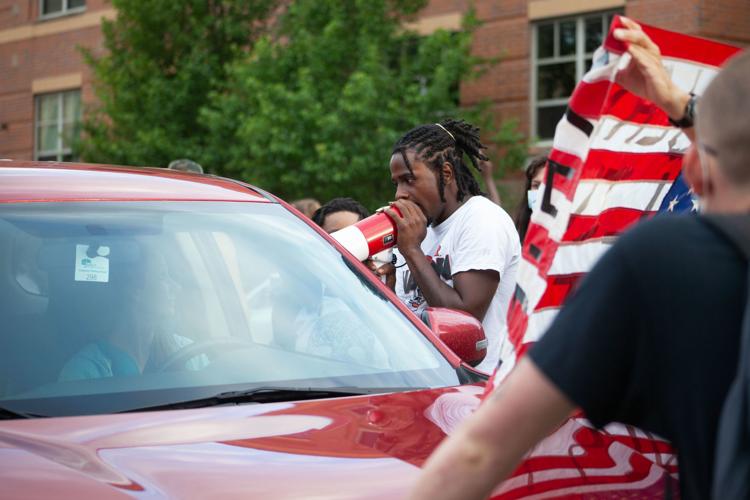 Madison protesters, June 23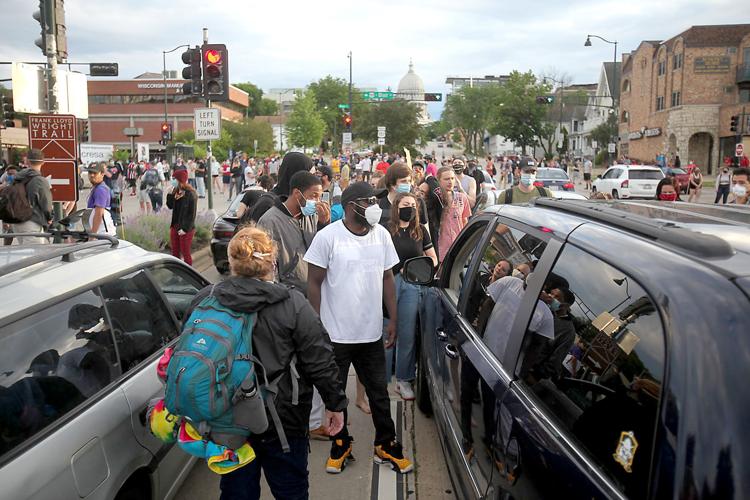 Protesters block intersection, June 23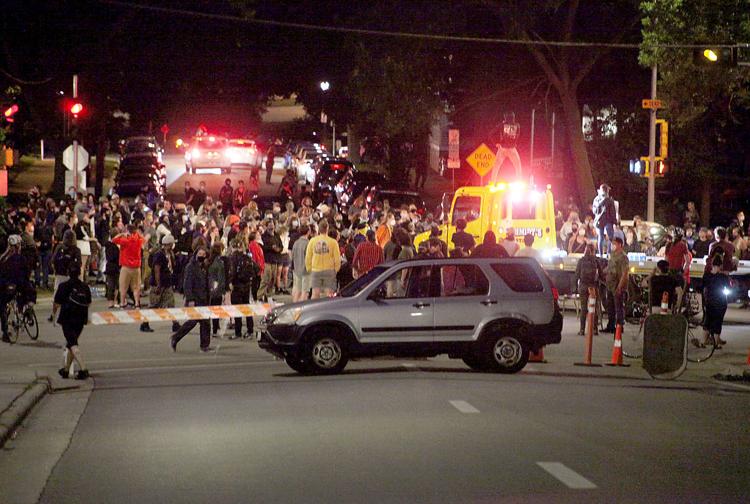 Heg statue toppled, June 23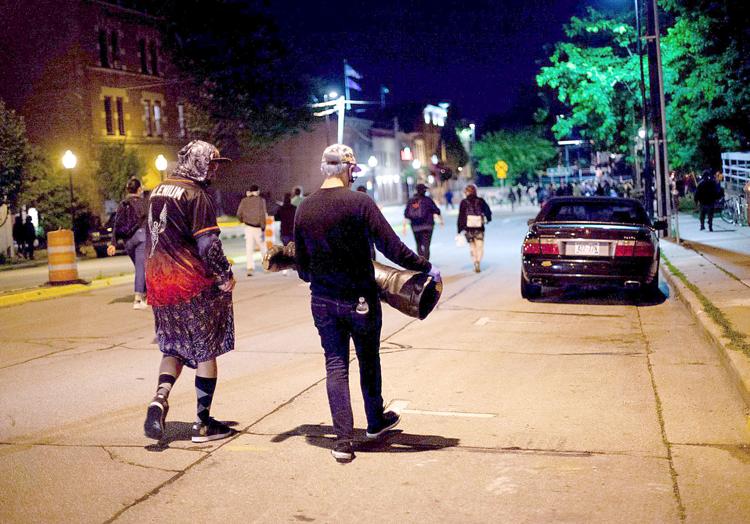 Forward statue topped, June 23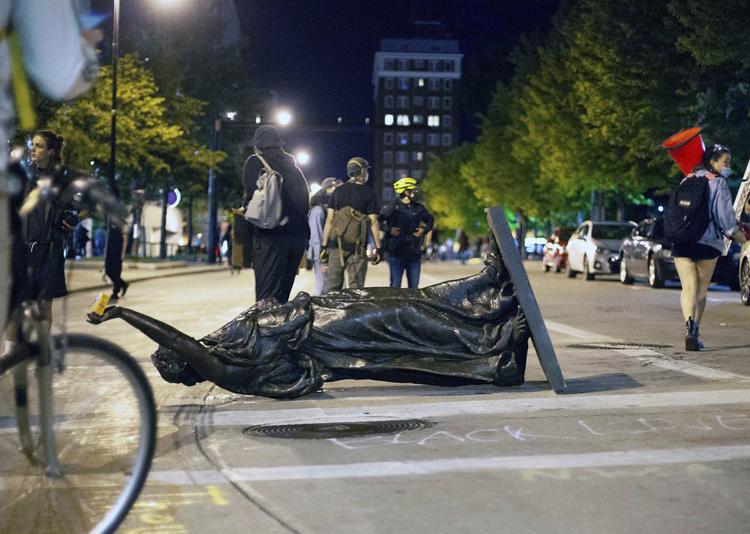 Empty statue pedestal, June 24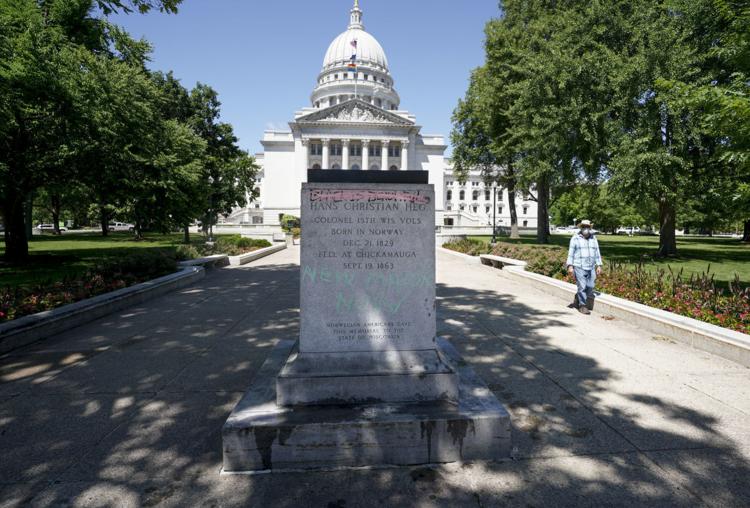 Protecting the Capitol, June 24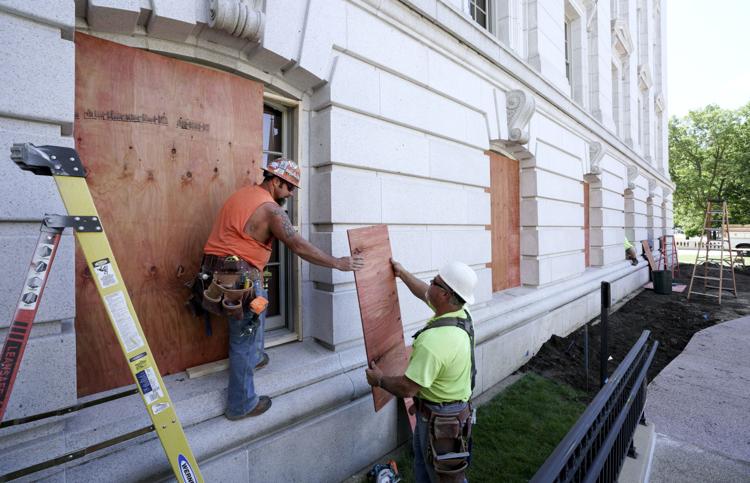 Police supporters get opposition, July 2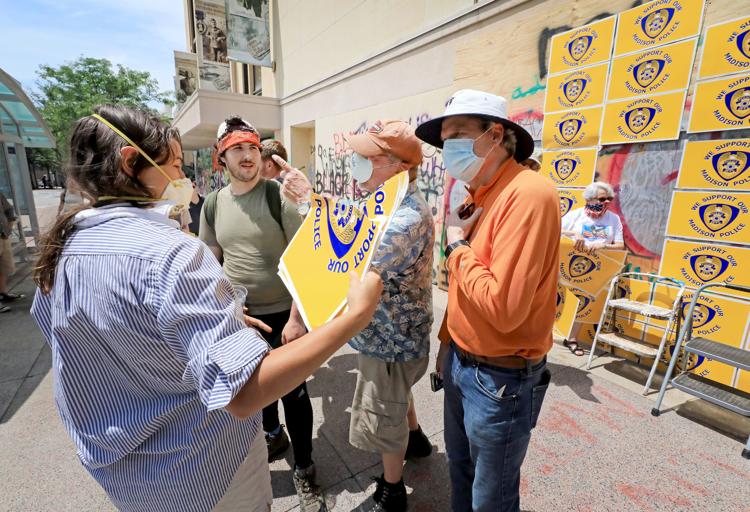 BLM demonstration, July 4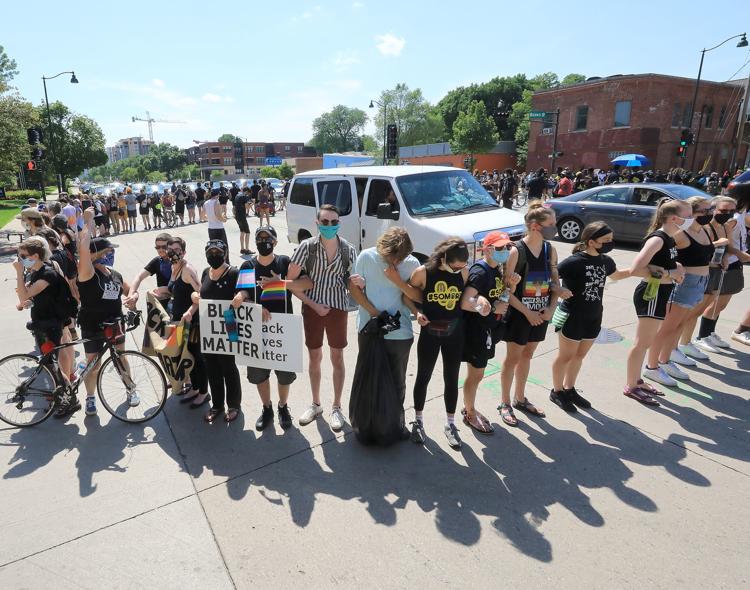 Get Election 2020 & Politics updates in your inbox!
Keep up on the latest in national and local politics as Election 2020 comes into focus.