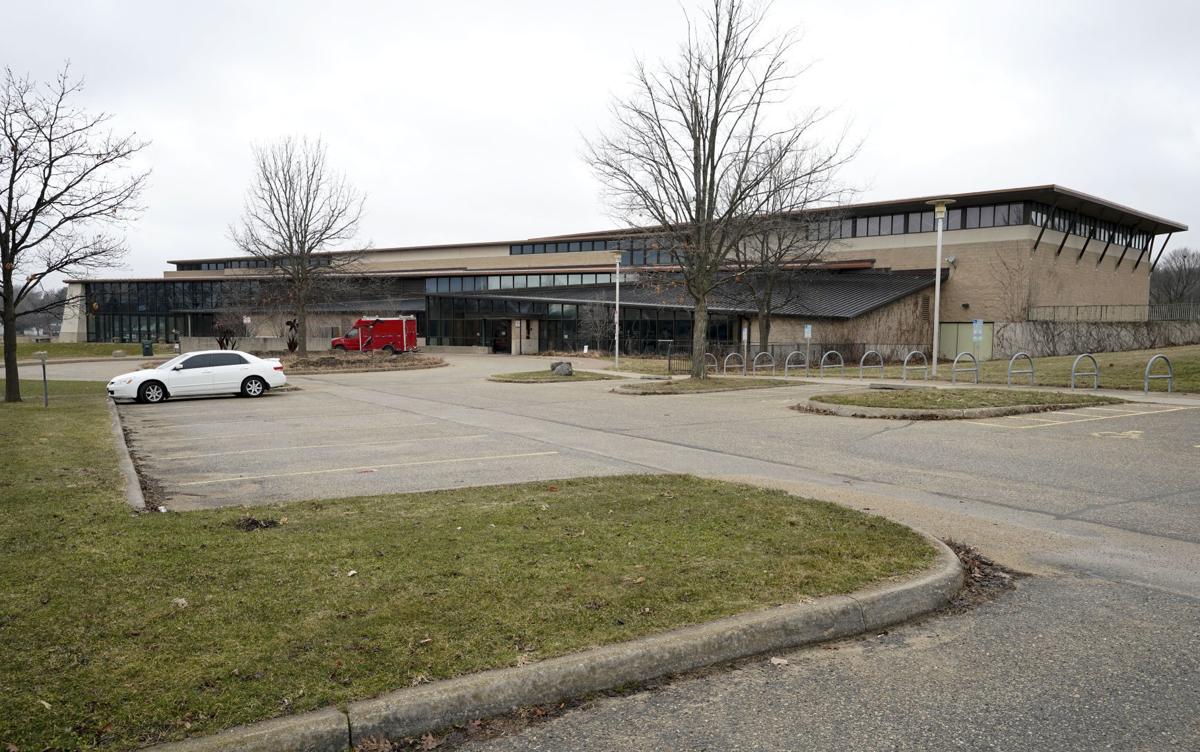 To ease crowding in Madison's emergency homeless shelters, the city and Dane County on Thursday announced that Warner Park Community Recreation Center on the North Side will be used to house homeless men during the COVID-19 pandemic.
The city and partners are preparing the facility to accommodate up to 125 homeless men nightly and expect to have the facility, which had been closed in response to the outbreak, ready for guests by the end of the month, Mayor Satya Rhodes-Conway said Thursday.
Nonprofit Porchlight Inc. currently runs the men's emergency shelter system from a cramped, primary site in the basement of Grace Episcopal Church on Capitol Square and overflow spaces in the basements of two other Downtown churches. Porchlight has taken steps to protect the men but has limited space to practice social distancing or isolate those who may have been exposed to the virus and is struggling to staff three shelter sites, the nonprofit has said. The most vulnerable have already been relocated to hotels and motels.
In recent days, Porchlight has been serving about 100 men nightly, and the city and others have been making efforts to find housing for those who are unable or unwilling to stay in the current men's shelters, Jim O'Keefe, city community development director, said.
"The first priority is to to do whatever we can to improve the safety of very vulnerable people," O'Keefe said, adding that Warner Park will not be used to shelter those who have symptoms or test positive for COVID-19. Those people will be sheltered in hotels or motels, he said.
"We have long known that our shelter spaces are inadequate, but this pandemic has shined a spotlight on the health and safety issues inherent in our patchwork system," said Kim Sutter, Porchlight's director of services. "The move to Warner Park will allow us to employ social distancing strategies, keep our spaces cleaned and sanitized, and consolidate our staff."
The existing shelter spaces in church basements will be closed as soon as the Warner Park facility is ready, with Porchlight and others providing services at the new site. The Beacon homeless day resource center, 615 E. Washington Ave., which is run by Catholic Charities of Madison and was serving about 225 people a day as of last week, will remain open.
In addition, advocates have emphasized basic prevention practices at shelters and looked to get health care for those who are sick while stressing safety with staff and volunteers.
Organizers had also been exploring large facilities and chose Warner Park because the city already owns it and it has a large community room, several other rooms, a gym and other amenities, and can be repurposed relatively quickly. It also leaves other city assets available for other uses if the need arises.
Transportation sought
The site is being equipped with cots and blankets, and organizers are arranging for meals, staffing and transportation, O'Keefe said. "We want to make sure it's adequately staffed so it runs smoothly," he said.
The city is working on providing Metro Transit service between The Beacon and Warner Park twice a day, with details still being worked out, O'Keefe said.
As of a week ago, in Dane County, there were 521 single homeless adults and 128 families on lists awaiting housing, said Torrie Kopp Mueller, continuum of care coordinator for the Dane County Homeless Services Consortium.
So far, the partners have been able to place roughly 225 homeless people in hotels and motels, including about 90 singles and 37 families with 140 members, O'Keefe said. "The effort is continuing," he said.
In looking for safer facilities, coordinators put a priority on families with children, singles who are more vulnerable to the disease and people who are symptomatic, Rhodes-Conway said in her announcement.
"We have also made good progress but need to do still more to ensure that persons relocated to hotel venues have the necessary support services they need — everything from food to laundry to light case management/emotional support," she said.
Hotels pitching in
Late last week, County Executive Joe Parisi announced the county has partnered with several Madison hotels to make dozens of rooms available to people experiencing homelessness in an effort to practice safe social distancing, and that some families living in shelters and individuals considered at high-risk for COVID-19 had begun moving into 72 hotel rooms the county initially secured.
The county has allocated more than $150,000 for the rooms and to provide meals to the residents, Parisi said. A number of agencies are partnering with the county to provide support services.
Parisi said the county is working to find additional hotel rooms to meet the high demand in light of growing community spread of the new coronavirus. Hotels that are on major bus lines, centrally located and have amenities in the rooms like microwaves and refrigerators would be ideal, he said. Businesses interested in partnering with the county in the effort were asked to email emergencymangement@countyofdane.com.
The county is also funding additional hand-washing stations and portable toilets for areas where homeless people spend time outside in an effort to slow the spread.