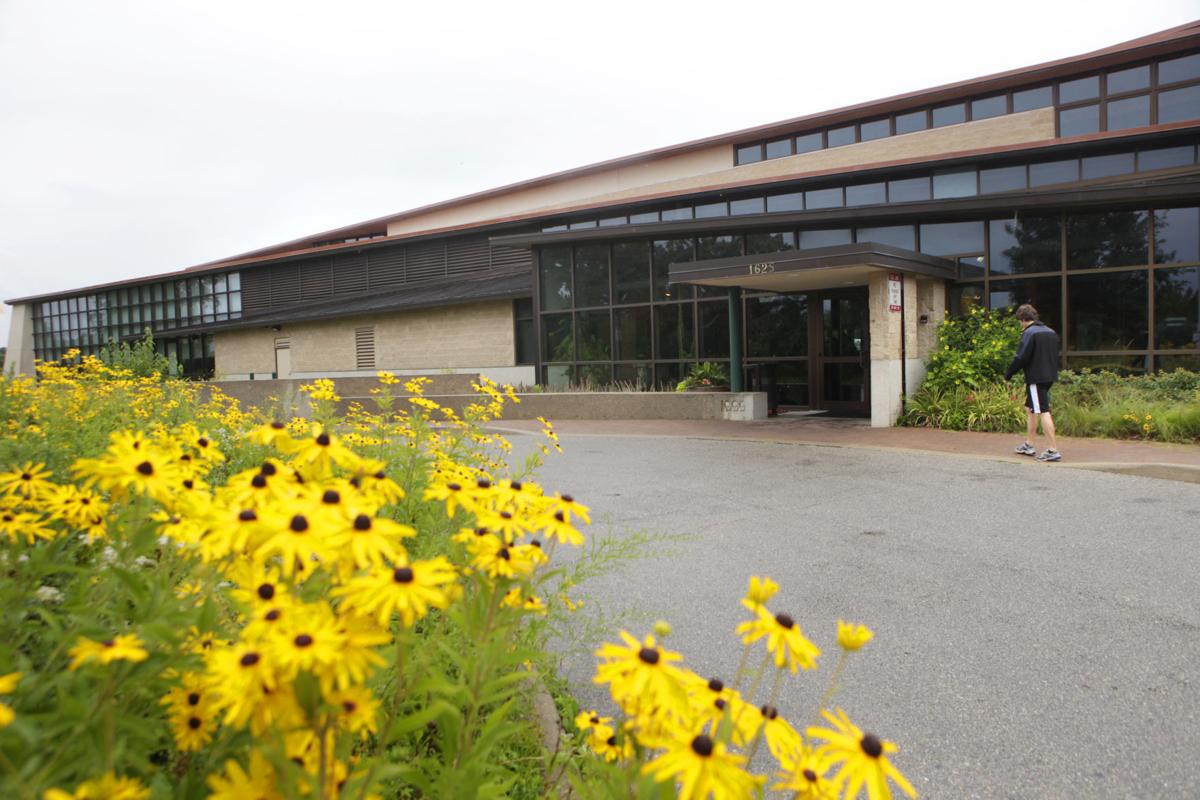 Looking to boost the quality of life in some of Madison's most challenged neighborhoods, Ald. Barbara Harrington-McKinney and other City Council members are discussing the possibility of a big community center at Elver Park on the Far West Side.
Harrington-McKinney, 1st District, is resurrecting a concept for a large community center at the 250-acre park, the city's largest, that was discussed when the city built its first such facility, the $4.7 million Warner Park Community Recreation Center on the North Side, in the late 1990s.
At a meeting Tuesday evening, City Council members and police officials talked about the benefits a community center could provide to the entire West Side, how to involve nearby existing neighborhood centers in the conversation and what the path forward should be.
Mayor Paul Soglin voiced interest in the concept. "I believe community centers are a very critical part of every neighborhood and with the very large population around Elver Park, I would be supportive," he said.
The Madison Police West Side District enthusiastically supports the idea.
"As the police, we don't have a ton of power in getting things done. You guys, as the alders, hold the power," said Capt. Corey Nelson.
Nelson said he sees a lot of crime and quality-of-life problems, such as graffiti, criminal damage and theft, related to young people not having things to do in the area. He said he sees the concept as a long-term solution to prevent crime.
Community development director Jim O'Keefe said, "At a very high level, there have been some expressions of interest about wanting to do something very impactful in that area, with a vision of a Warner Park-like counterpart in Elver. If it gets any traction, I think this is likely a long-term proposition."
Around the time that the Warner Park Community Recreation Center was built, there was discussion of something similar on the West Side, city parks superintendent Eric Knepp said.
Recently, Harrington-McKinney met with Parks Division staff members to discuss this idea for future planning around Elver Park, but staff has not done any planning nor analysis of cost or space required for such a project, Knepp said.
Several attendees at Tuesday's meeting, which was held at the West District police station next to Elver Park, said a community center would likely need private funds from area businesses in addition to any money sought from the city.
The Southwest and Far West sides, which have pockets of poverty and crime, are getting city attention.
The city is now creating a $1 million employment and neighborhood center at the former Griff's restaurant, 1233 McKenna Blvd., that's supposed to open by next summer.
Other close, existing facilities on the Southwest Side include the smaller Elver Park Neighborhood Center, 1201 McKenna Blvd., the Meadowridge Neighborhood Center, 5734 Raymond Road, and the Theresa Terrace Neighborhood Center, 1409 Theresa Terrace.
Nelson said there is limited capacity at some of the neighborhood centers given their sizes.
Elver Park "could really be something special with an exercise facility, gym spaces, classroom areas, dance rooms, pottery/painting rooms, similar to what Warner Park provides," he said.
"We are just starting the conversation at this point," he said. "I understand something like this does not come free, but I do feel there would be some private funding possibilities along with city funding."
So far, there has been no broad community discussion about a community center at Elver Park. There is no funding for such a facility in the 2017 budget or the nonbinding five-year Capital Improvement Plan.
Ald. Matt Phair, whose 20th District abuts Elver Park, suggested creating a task force to explore the idea or amending the capital budget with money for a community center years down the road to act as a "placeholder" as ways to keep momentum going.
City and police officials decided Tuesday to plan for a larger meeting on a community center to gauge public interest and desires.
Soglin has been wary of adding big projects to the capital budget due to rising debt costs.
In April, he told city managers to prioritize planned projects, seek to delay projects to 2021 or later and eliminate low-priority projects, and that no new projects — except community-based ones such as libraries or neighborhood centers — should be added to the 2018 capital budget or Capital Improvement Plan.
But a big, new project envisioned for the Northeast Side is gaining momentum.
For months, Soglin has helped Ald. Samba Baldeh, 17th District, library director Greg Mickells and other agency managers develop a plan for a $17 million, 40,000-square-foot "Reindahl Imagination Center" that would combine a new library and other city services in a new way for under-served neighborhoods on the Far East Side.
The facility, still a concept, would include a library, community center and a presence for other agencies, including Parks and Public Health, at the 91-acre park near the intersection of East Washington Avenue and Portage Road.
While expressing strong commitment to that project, Soglin has declined to say if initial funding for that initiative will be included in next year's capital budget.
Any planning for a community center at Elver Park would be six months to a year behind the facility envisioned for Reindahl Park, he said.
On Sept. 5, Soglin will propose a capital budget for 2018 and new five-year Capital Improvement Plan.
The mayor said his proposal is largely set, but noted that amendments could add initial planning funds for a community center at Elver Park. Of his potential support, he said, "It depends what it is, how much money and where it is coming from."
The council will make final decisions on capital and operating budgets in November.