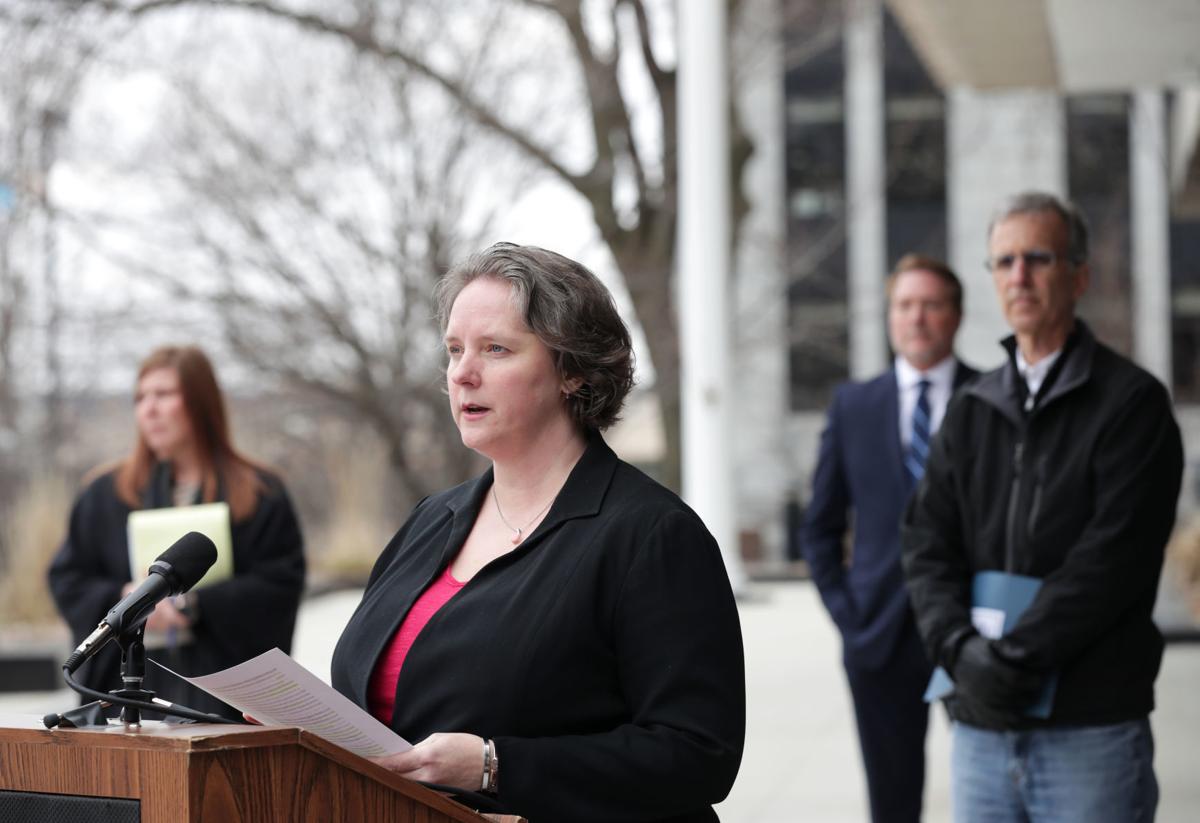 Madison Mayor Satya Rhodes-Conway said Thursday she appreciates the deadline extensions for absentee ballots but stressed that the April 7 election should not be held during the COVID-19 coronavirus outbreak.
"While these changes help, I'll continue to urge the state health officials to postpone the in-person election to a date when the 'safer at home' order is no longer in effect," Rhodes-Conway said in a Thursday statement.
On Thursday, U.S. District Judge William Conley pushed the deadline for requesting an absentee ballot in Wisconsin from Thursday to 5 p.m. Friday. He also extended the deadline for clerks to receive absentee ballots to 4 p.m. April 13, and ruled that absentee ballots without witness signatures will be counted if accompanied by a written explanation for why a witness was not available.
"This will allow us to count hundreds if not thousands of ballots that were held up in the mail, and helps people who are staying home alone to be able to vote safely," Rhodes-Conway said of Conley's extension.
Despite calls to postpone the election or hold it via mail-in ballot only, as of Thursday the in-person election was still set to take place on Tuesday.
The city of Madison plans to take several steps in an attempt to to keep voters and poll workers safe from COVID-19 during Tuesday's election:
Curbside voting will be available at all polling locations for those with underlying health conditions, recent symptoms or a cold or illness, or recent exposure to someone who is sick. Curbside voters won't need to sign poll books and workers will wear plastic face shields.
Plexiglas shields will separate voters and poll workers. Voters will show their ID through the shield. Poll books will be slid under the shield for signatures.
Voters can — and are encouraged to — bring their own blue or black ballpoint pens.
Each polling place will have disinfectant spray, wipes and hand sanitizer. Poll workers will have access to gloves.
Painter's tape will mark off increments of 6 feet to help voters maintain social distance. Poll workers will stand 6 feet apart.
Poll workers will be asked a series of questions to determine whether they are healthy enough to work on Election Day.
Madison still needs more poll workers who are healthy and under age 60. Those interested can apply online on at go.madison.com/poll-worker.
The city is also encouraging Madison residents to vote absentee if possible. Absentee ballots can be requested online at myvote.wi.gov until Friday.
Absentee ballots can be mailed or dropped in one of the following drop boxes:
Pinney Library drop box, 516 Cottage Grove Road.
Sequoya Library drop box, 4340 Tokay Blvd.
Central Library drop box, 201 W. Mifflin St.
Concerned about COVID-19?
Sign up now to get the most recent coronavirus headlines and other important local and national news sent to your email inbox daily.