With tens of thousands of Wisconsin residents and businesses at risk of losing electric power Friday, a growing number of organizations are calling on state regulators and utilities to halt disconnections during the ongoing COVID-19 pandemic.
The Public Service Commission last month lifted a moratorium on disconnections for nonpayment that was put in place after Gov. Tony Evers issued related executive orders in March. Utilities were allowed to start sending notices last week to customers who are behind on their bills and to begin shutoffs on Friday.
More than 69,000 residential and at least 7,000 commercial customers met the thresholds for disconnection as of July 15, according to data reported to the PSC from more than 180 utilities.
Madison Mayor Satya Rhodes-Conway noted the growing number of COVID-19 cases combined with the ongoing economic fallout has left many residents vulnerable at a time when they need a place to shelter and a way to keep cool during the hottest days of summer.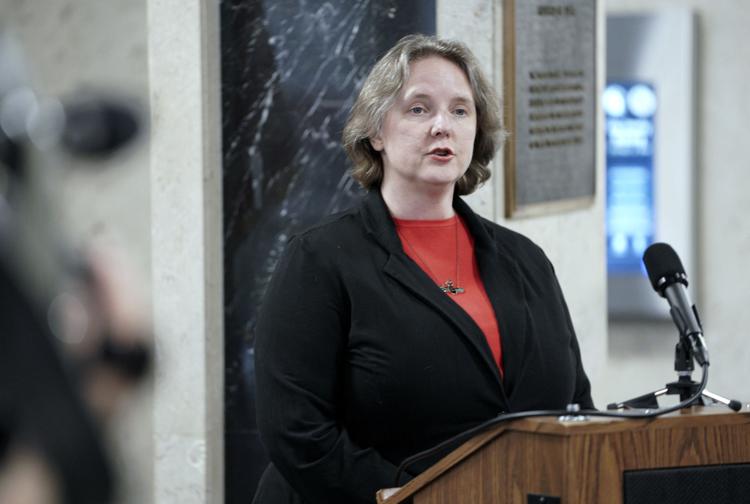 "We are in the middle — not at the end — of a public health and economic crisis," Rhodes-Conway wrote. "It is not the time to end the programs and policies established to help people weather this storm."
Rep. Katrina Shankland, D-Wausau, said the pandemic has only worsened since the moratorium was enacted in March while many who lost their jobs are still waiting on unemployment benefits.
"No one could have predicted the many challenges that this pandemic has created for everyone in Wisconsin," Shankland wrote, "but it has also exacerbated existing inequities and financial pressures for our most vulnerable in Wisconsin."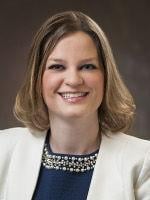 The PSC is slated to discuss utility disconnection plans at its regular meeting Thursday.
At the June 11 meeting where commissioners voted unanimously to lift the moratorium, chairwoman Rebecca Valcq said ending the moratorium is "an issue of fundamental fairness," noting that ratepayers — not utility shareholders — ultimately pick up the tab for unpaid debts.
"At the end of the day all customers pay when uncollectibles start to go up," Valcq said. "Those dollars don't just go away."
While not addressing the PSC, the Citizens Utility Board, which represents residential and small business customers, urged utilities to raise the threshold for shutoffs and to delay any disconnections until the fall.
"What's most important at this time is flexibility and an appreciation that the economic conditions in Wisconsin have changed drastically as a result of the pandemic," said executive director Tom Content. "Moreover, the recent upticks in the incidence of the COVID-19 pandemic means this is the wrong time to be shutting off folks' power and water."
Some utilities holding off
Of the five largest investor-owned utilities, which serve about 80% of the state's 3 million customers, only two planned to start disconnections on Friday, which could affect as many as 35,000 customers.
We Energies, the state's largest utility, reported about 33,600 customers were far enough behind on their bills to be disconnected, while sister company WPS reported about 1,600.
WEC Energy Group spokeswoman Amy Jahns said both utilities started sending disconnection notices on July 15 and plan to begin shutting off customers next week, though the company is trying to work out other arrangements.
"We have successfully placed thousands of customers on payment plans, many within the past week," Jahns said. "Disconnection is always a last resort."
Madison Gas and Electric did not report how many customers were behind, but spokesman Steve Schultz said the utility has not sent any disconnect notices and does not plan to begin disconnections on Friday.
"We are currently discussing the best approach to the situation," Schultz said. "Our main intent is to work with customers, to provide them payment arrangements that work for them and get them in contact with various partner agencies that can provide additional support."
Alliant Energy reported that roughly 13,000 residential customers and about 1,200 business accounts could be subject to disconnection based on past-due balances of more than $500. However, company spokeswoman Cindy Tomlinson said Alliant will not shut off service if customers set up a payment plan or if temperatures "reach extreme levels."
Tomlinson said Alliant began sending "a small number" of disconnect notices Tuesday and that no customers would be disconnected before Aug. 4.
Xcel Energy, which reported about 3,700 delinquent customers, only recently began sending disconnection notices and is not planning to disconnect anyone on Friday, said spokeswoman Christine Ouellette.
"Overall, our customers have been communicating with us and engaging, and we are setting flexible pay arrangements," Ouellette said. "If a customer has special circumstances that make payment difficult, we provide special energy assistance information and other resources to help."
Calls for help rising
Despite the infusion of an additional $8 million in federal relief funding, Wisconsin's Home Energy Assistance Program (WHEAP), which offers one-time emergency assistance for heating and electric bills, has actually seen a 3% drop in its caseload.
Through the first seven months of the year, WHEAP had given out just over $64.6 million to some 184,777 households — nearly $5.4 million less than at the same point in 2019.
That's in part because of problems with the organization in charge of distributing aid in Milwaukee County, said Tim Bruer, executive director of Energy Services Inc., which administers the WHEAP program in Dane and 19 other counties. Bruer said ESI has been asked to help handle Milwaukee's caseload.
"It wasn't the lack of demand," Bruer said. "We're pretty confident by September that shortfall will be eliminated."
Department of Administration spokeswoman Molly Vidal said applications for help are down across the state and nationwide as regulators and utilities suspended disconnections but there has been an uptick in WHEAP applications since utilities began sending out disconnection notices last week.
Bruer said ESI's daily call volume this year has been about twice what it normally is, and in the past week has been getting about 100 calls per day in Dane County alone from first-time callers who recently received disconnection notices.
He expects the number of new callers could top 200 next week, though his biggest concern is the availability of funding in the fall.
"What happens going into the next heating season is our greatest concern now," Bruer said. "We are going to need to come forward and address thousands of households."
Concerned about COVID-19?
Sign up now to get the most recent coronavirus headlines and other important local and national news sent to your email inbox daily.