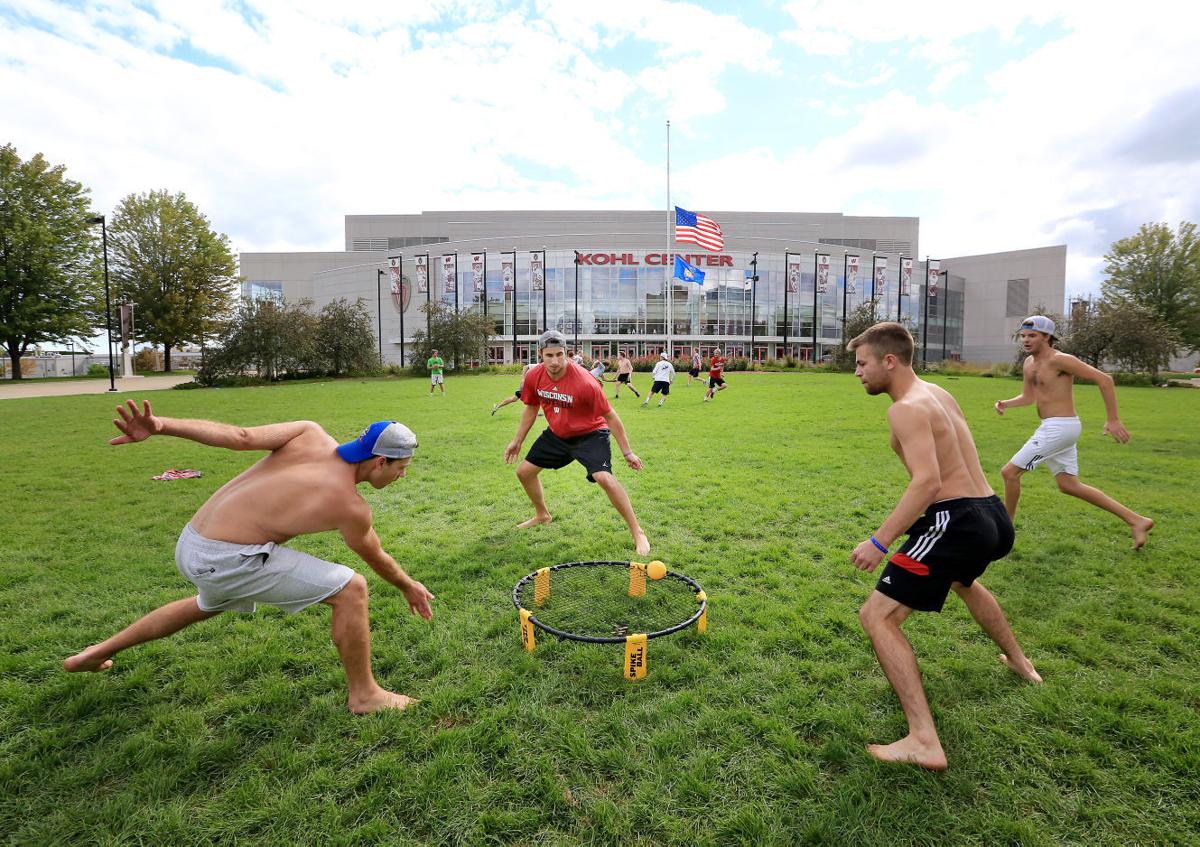 Madison may halt a controversial bid to condemn six properties to pursue an alternative site for a one-acre Downtown park.
A proposal by Mayor Paul Soglin and Ald. Mike Verveer to condemn the properties west of Capitol Square was moving through city committees, but the sponsors are now asking that it be shelved because the city has been contacted about a voluntary sale at another location.
The City Council is scheduled to decide on the condemnation process on Tuesday.
"There is the possibility of an alternate location without the use of eminent domain," Verveer said Thursday. "None of us in City Hall want to use this power for any purpose if we can help it. This has the possibility of saving the city money and time and still achieve our goal."
In a statement, Soglin said, "An intermediary has notified us that a party can assemble a parcel close to one acre in the designated area. When the party is ready to come forward and identify the properties and establish a price, we will inform the City Council and it will be a matter of public record. We are told the party is in the process of deciding if they wish to make us a firm offer of sale."
Verveer declined to identify the alternative site, only describing it as residential and potentially a half city block. City staff are analyzing its potential for park space, he said.
Last month, Soglin and Verveer, 4th District, proposed a resolution to support condemnation of properties at 434, 444, 448, 450 and 454 W. Mifflin St. and 111 N. Bassett St. to make room for a park. The block contains the Ambassador West apartments on Mifflin and a collection of rental houses. Total acquisition cost is estimated at $7 million to $9 million.
Despite strong opposition from at least two of the property owners, the city's Plan Commission and Board of Estimates endorsed the resolution after lengthy debate.
But on Wednesday night, city Parks Division staff told a surprised Park Commission that Soglin and Verveer now want to kill the resolution without prejudice, which means the city could revisit the option in the future. The commission voted unanimously to do so.
Ald. Mark Clear, 19th District, a commission member, noted strong opposition from property owners and others as a reason to kill the resolution. "My guess is many members of the council will be happy to have an excuse to make this go away," he said.
Verveer said he's confident the council would support condemnation. But he said the council should kill that proposal on Tuesday unless the potential alternative location falls through between now and then.
Lindsay Fedler, whose family owns and operates the Ambassador West, said her family vigorously opposes condemnation and wants the council to reject the original resolution in the strongest way possible: by killing it with prejudice.
"We don't want this to be back up in a couple of months or years from now," she said. "We're looking for certainty that we'll be able to rent to students and young professionals looking for affordable housing."
Creation of new parkland was a key recommendation in the Downtown Plan of 2012, which notes there was 80 square feet of park space per Downtown resident, compared to about 1,100 square feet per resident for the city as a whole. Since then, 2,584 apartment units have been built within a quarter-mile of the site and 626 are under construction, a city staff report says.
Get Government & Politics updates in your inbox!
Stay up-to-date on the latest in local and national government and political topics with our newsletter.