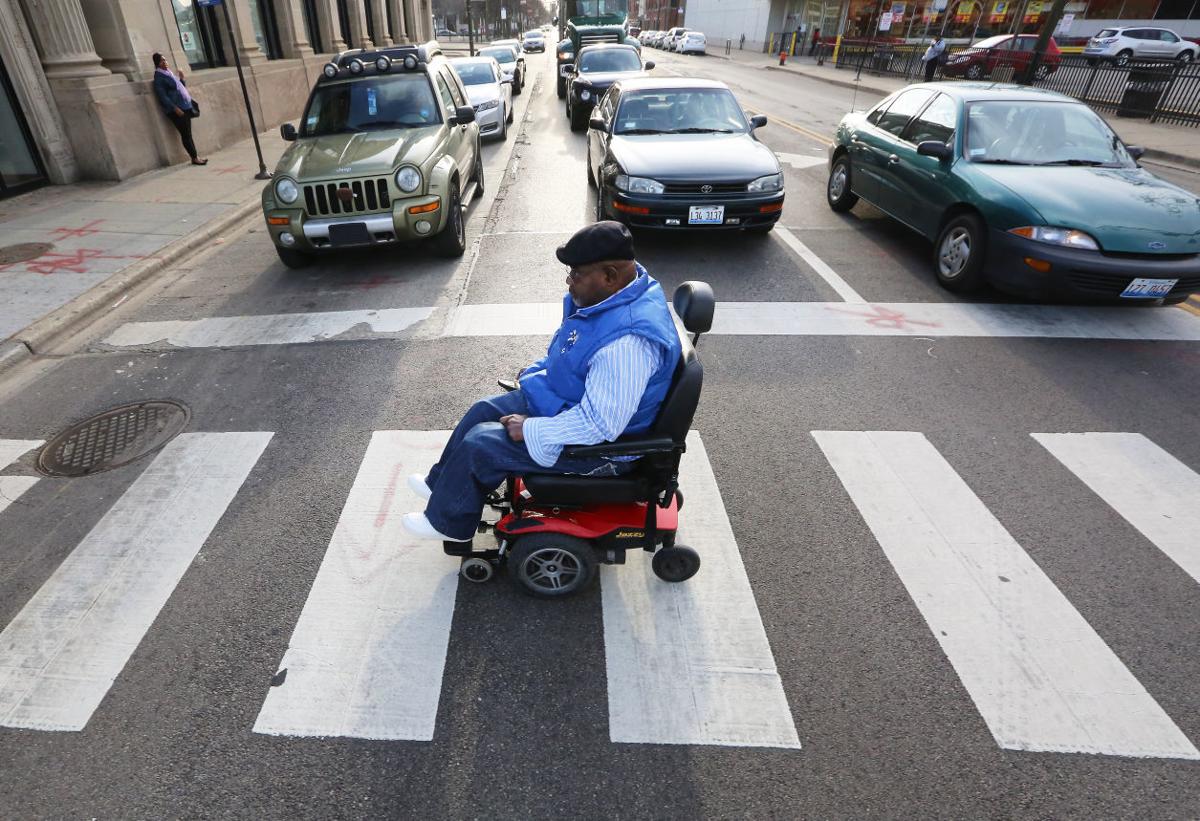 Downtown Madison Inc. and the city of Madison's Disability Rights Commission are partnering in an effort to make the city's Downtown more accessible to people with disabilities.
The commission Friday launched its Access Madison campaign, which will seek to alleviate problems, identified in a DMI report, that affect people with disabilities when they visit Downtown.
DMI, along with the nonprofit Access to Independence, gathered feedback last year on accessibility in public spaces and Downtown from about 90 people in the community with disabilities. The report found accessibility challenges in mobility, public transportation, private businesses, community events, parks and open spaces and semi-public spaces, including buildings owned by the state, city and UW-Madison.
Problems with accessibility in Madison range from poor snow removal on walkways and crosswalks without audible signals to doorways without an automatic switch and limited seating at community events.
The report "was just our first step," DMI president Jason Ilstrup said. "Now our job ... is to figure out how to dismantle those barriers."
Ilstrup said there is no set timeline for recommendations to fix the problems but that the organizations and the city hope to slowly chip away at access barriers as solutions become feasible. This could include encouraging new businesses and developers to follow accessibility best practices rather than simply meet standards outlined in the Americans With Disabilities Act, or improving snow and ice removal on walkways.
Representatives from DMI, the Disability Rights Commission and Access to Independence will hold a workshop at 1 p.m. Saturday during the Disability Pride Festival at Tenney Park, 402 N. Thornton Ave.
Get Government & Politics updates in your inbox!
Stay up-to-date on the latest in local and national government and political topics with our newsletter.