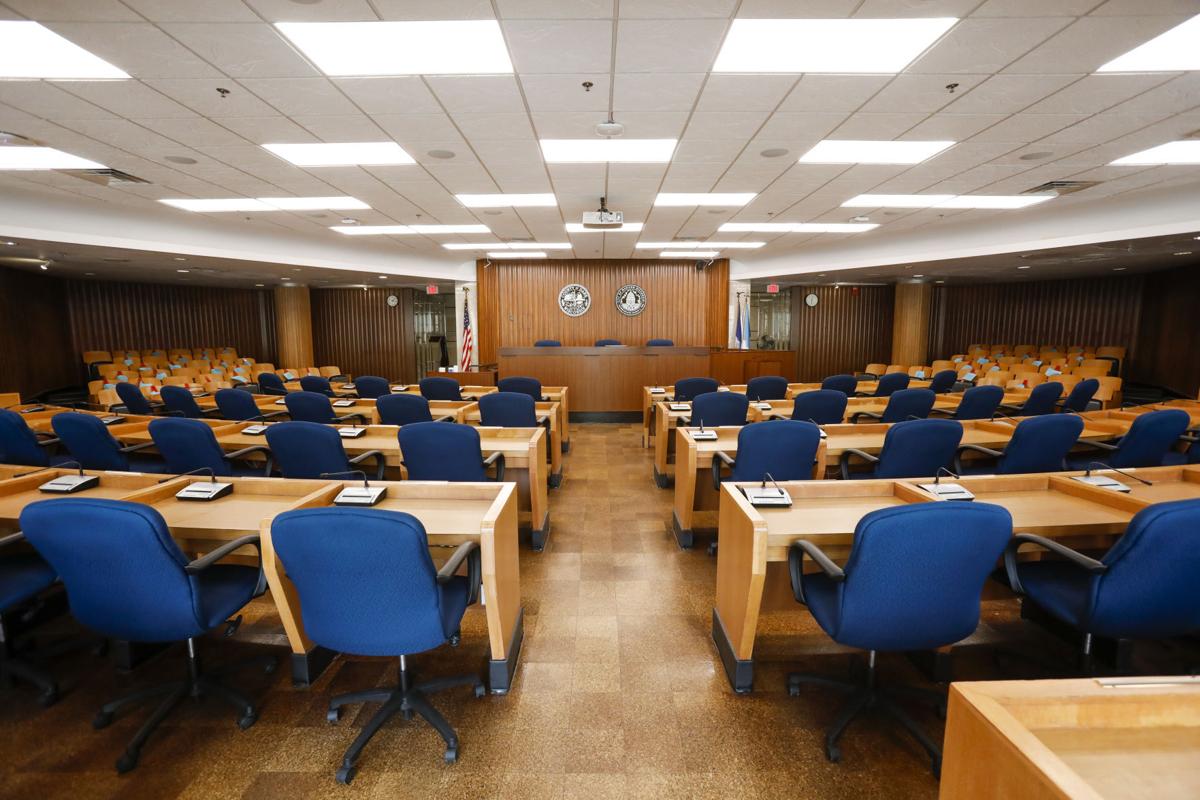 The Madison Finance Committee on Monday backed the first part of the mayor's plan for spending $47.2 million in federal COVID-19 relief on violence prevention, housing, homelessness, economic development and other community needs.
Mayor Satya Rhodes-Conway announced Friday her proposal to spend American Rescue Plan Act funds by putting $22.8 million toward immediate, one-time costs and the remaining $24.4 million toward maintaining government services and balancing the city's general fund budget.
The city has lost more than $44 million in revenue through 2020 and faces an $18 million budget shortfall for 2022.
The Finance Committee unanimously recommended a resolution that would implement the first part of Rhodes-Conway's plan by adding $8.3 million to the 2021 city budgets — $5 million to the operating budget and $3.3 million to the capital budget — for the urgent, one-time community investments.
The other $14.5 million for immediate needs would be allocated in the 2022 budget. A plan for how to spend the rest of the federal money on maintaining local government services will happen later this year, but Rhodes-Conway committed to including funding for restoring the budget for Monona Terrace and programs funded by revenue from the hotel room tax, which fell precipitously during the pandemic.
Rhodes-Conway said the initiatives she decided to include in the first resolution are those that "we would really like to get going as soon as possible." She said city staff need more time to "flesh out" some of the programs but others are ready to go and will address urgent needs.
The $8.3 million includes:
$160,000 to support existing violence-prevention initiatives
$585,000 for summer youth employment
$2 million to support homeless individuals staying outside
$2 million for a men's emergency shelter
$400,000 for emergency rental assistance
$700,000 for services for undocumented residents
$1.9 million for various programs aimed at stimulating small businesses and neighborhood development.
More money will be put toward small business recovery, violence prevention and youth engagement, support for homeless people, subsidized housing, converting hotels to housing and other community needs in the 2022 budget, which will be deliberated this fall.
Stimulus payment
Also Monday, the Finance Committee rejected a proposal to use the federal funds to give one-time stimulus payments to all city employees except those in protective services, such as the police and fire departments.
Each payment would have been 3.75% of the average yearly wage of all general municipal employees. The proposal notes that police and fire employees got a 3.75% raise in 2021, while general municipal employees received no raise despite suffering hardships related to the pandemic.
City Finance Director David Schmiedicke said the American Rescue Plan funding can't be used for that sort of payment to city employees. The federal act has an option for doling out premium payments to employees, but it's only for public-facing essential workers who had to interact with people in person during the pandemic.
Schmiedicke said if the city were to give out the bonuses, the federal government could determine it to be an improper use of the money and force the city to pay it back.
Ald. Sheri Carter, 14th District, the lead sponsor of the resolution, decided to take the proposal off the table.
---
Reset, restart: Madison-area businesses embrace new reality
To survive, business owners know they need to be prepared for what's next. It's safe to say most weren't prepared for the cataclysm of the last year. Yet, most adapted. From reducing hours and adding curbside pickup or outdoor seating to changing product lines, finding new suppliers and moving their operations online, companies reinvented themselves. Some of those changes were temporary; others will alter the face of Madison's business community for years to come.