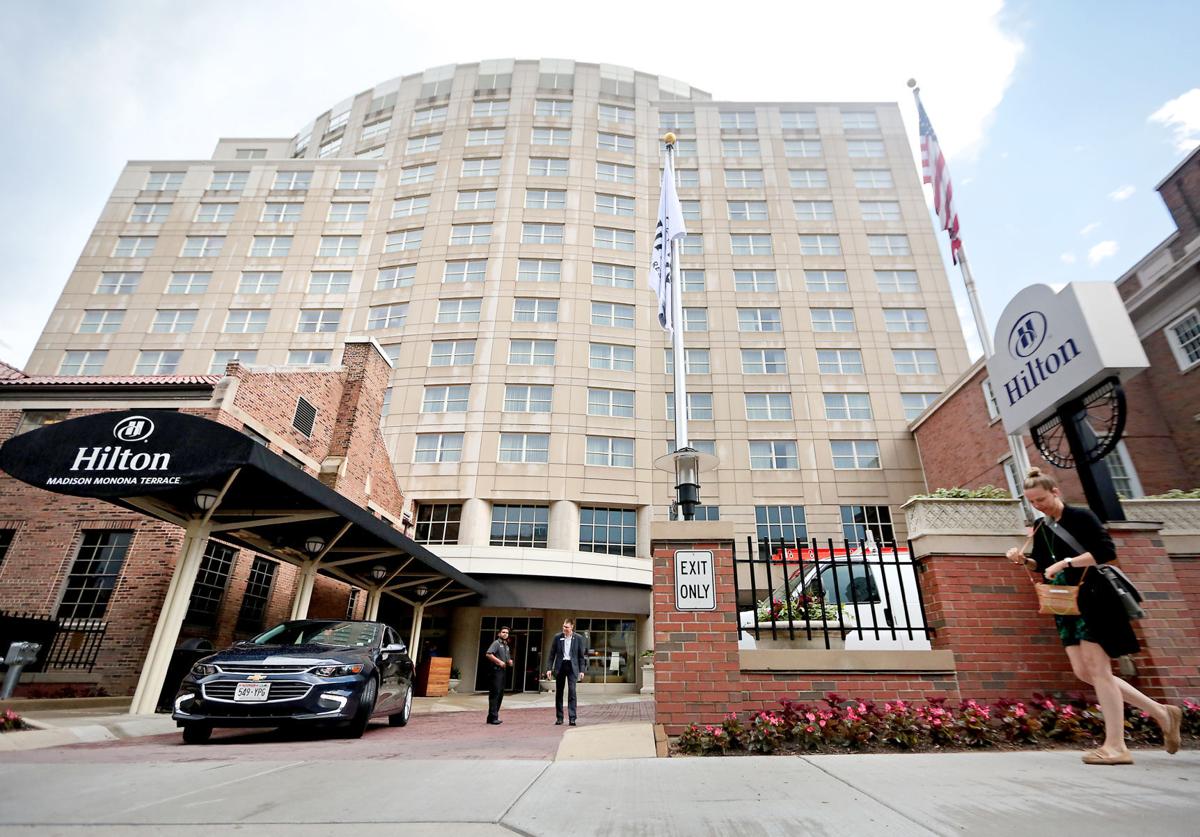 As the COVID-19 pandemic slashes people's spending on travel and leisure, Madison's Room Tax Commission must decide how to best invest dramatically reduced hotel room tax revenues into tourism marketing, Monona Terrace, Overture Center and the arts.
Due to the pandemic, the city projects room tax revenues will drop roughly 50% from a budgeted $19.8 million to $9.7 million in 2020. Under state law, the city must channel 70% of collections to tourist-related activities, while the city uses the rest for the general fund.
Currently, the commission delivers 39% of its share to Destination Madison tourism marketing, 39% to Monona Terrace, 15% to Overture, 5% to Vilas Zoo and Olbrich Botanical Gardens, and the rest to city tourism and arts initiatives.
Mayor Satya Rhodes-Conway told the commission the city will not be able to backfill lost room tax revenues from the general fund.
"Living through a pandemic changes everything," the mayor said. "We just have to reexamine everything in light of COVID-19. I want to impress upon you the seriousness of the moment. You are going to have to make cuts no one wants to make, including me. There is no other option."
Dave Schmiedicke, city finance director, said, "You need to bring these allocations in line with projected revenue." As one option, Schmiedicke said the commission could cut all recipients evenly by 50%, which would mean a $2.7 million reduction each for Destination Madison and Monona Terrace, $1 million for Overture, and smaller amounts for others.
But commission member and Ald. Mike Verveer, 4th District, said, the city should tap its $53 million "rainy day fund" to avoid slashing investments in Destination Madison, Monona Terrace, Overture and the others.
"I personally do not agree with the mayor's position," Verveer said, saying the City Council should consider the option. "We have a $53 million fund balance. We need Destination Madison more than ever. That's what the money is there for — a rainy day."
After more than three hours of presentations, public testimony and discussion, the commission put off a decision until its next meeting sometime in early June.
"We're going to have to balance the budget by making cuts," she said of next year. "The majority of our budget is personnel. We're going to have to start talking about layoffs."
Those receiving room tax funds made a series of presentations describing how the pandemic has savaged the travel, leisure and arts industries, and the need for continued investment.
Deb Archer, president of Destination Madison, also known as the Greater Madison Convention and Visitors Bureau, said the room tax provides 80% of its $7.2 million annual budget.
Anticipating the downturn due to the pandemic, Archer said Destination Madison has cut $2.5 million in personnel and programs so far this year, but she stressed the importance of investment to help the city recover.
"We drive room tax. We serve as a catalyst for our local economic recovery," she said. "We're in an incredible position to bring ourselves out of this, but we need resources."
Connie Thompson, director of Monona Terrace, said the convention center has made $1.66 million in budget reductions, but projects $2.2 million in lost revenue and a $2.14 million loss in room tax, for a $2.68 million budget shortfall.
Monona Terrace is highly focused on reopening in a safe way and expects to host its first event since closure next week and to reopen the Lake Vista Cafe on June 9.
"This is a critical time for the travel and leisure industry," Thompson said. "We're really going to have to look at unprecedented collaboration and working together ... so we're a destination people trust and come to."
Overture, which has seen revenues evaporate and must make refunds for canceled performances, had been projecting a $2 million surplus but now expects a $200,000 deficit for the year.
The venue, officials said, is not designed to be profitable under social distancing measures and is essentially awaiting the advent of a vaccine.
"For our industry, the rest of 2020 looks very perilous," Overture chief financial and operating officer Chris Vogel said.
Get Election 2020 & Politics updates in your inbox!
Keep up on the latest in national and local politics as Election 2020 comes into focus.