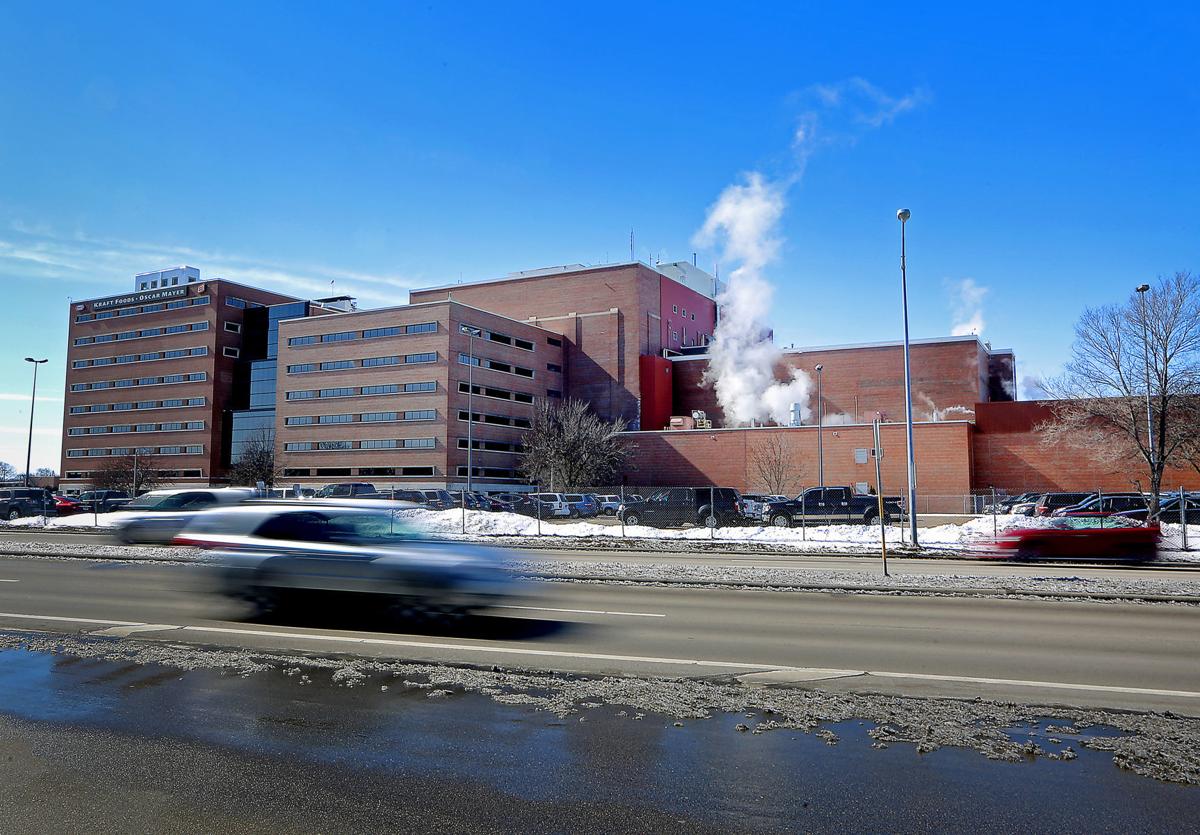 Madison may soon pursue negotiations with owners of the former Oscar Mayer facility on the East Side to buy part of the property for much-needed Metro Transit bus storage.
Mayor Paul Soglin and three City Council members are proposing that the city begin discussions to buy two warehouse buildings totaling roughly 122,000 square feet on 15 acres at the north end of the multi-building, 72-acre property, which is owned by Reich Brothers Holdings and Rabin Worldwide.
Metro, which currently stores 215 buses in a facility designed to handle 160 buses at 1101 E. Washington Ave., is constrained in its capacity to add service, especially Bus Rapid Transit, because it has no space to store more vehicles, said Tom Lynch, city transportation director.
"We have an immediate need for more bus storage," he said.
The city's Department of Transportation studied options to create more bus storage space, with a recommendation to continue investing in the current site as Metro's primary facility for operations and buy part of the Oscar Mayer property for use as a satellite facility.
The two warehouse buildings, which have been largely cleared and offer large, open spaces, could hold a combined 60 buses, Lynch said.
"It's rare that we'd be able to obtain such a large space at a location that's efficient for bus operations," he said.
You have free articles remaining.
Nate Ellis, senior vice president of real estate at Rabin Worldwide, said the owners are open to negotiations on a sale.
"It's definitely interesting," Ellis said. "If we can help them, we will. It's part of being a good partner."
The owners, Ellis said, are investing $5 million at the site to more clearly separate and update existing buildings, which include corporate offices, cold storage and manufacturing buildings. The city's proposed use fits with a broader concept for the full property, which envisions industrial use on the north side, continuing office use in the corporate headquarters building where space has already been leased to two tenants with more to come, and new construction at the south, he said.
"There's enough room," he said.
The resolution to begin negotiations will be introduced to the City Council Tuesday with a vote at a later date.
The city's current, non-binding, five-year Capital Improvement Plan projects spending $30 million for a satellite bus garage at an undetermined location in in 2023. But the Department of Transportation study estimates the city would have to spend only $15 million to $19 million to buy the Oscar Mayer property and make the buildings suitable for bus storage, including installation of an outside bus wash, Lynch said.
The Oscar Mayer site purchase produced the most favorable outcome in almost every category when weighed among eight possible scenarios, including the lowest capital cost and lower debt payments, no increase in operating costs, and the ability to count spending as a local match when seeking $80 million in federal funding for Bus Rapid Transit, which is envisioned for 2024.
The city's capital budget for 2019 delivers the first $7 million of a six-year, $57 million repair and improvement plan for the facility at 1101 E. Washington Ave.