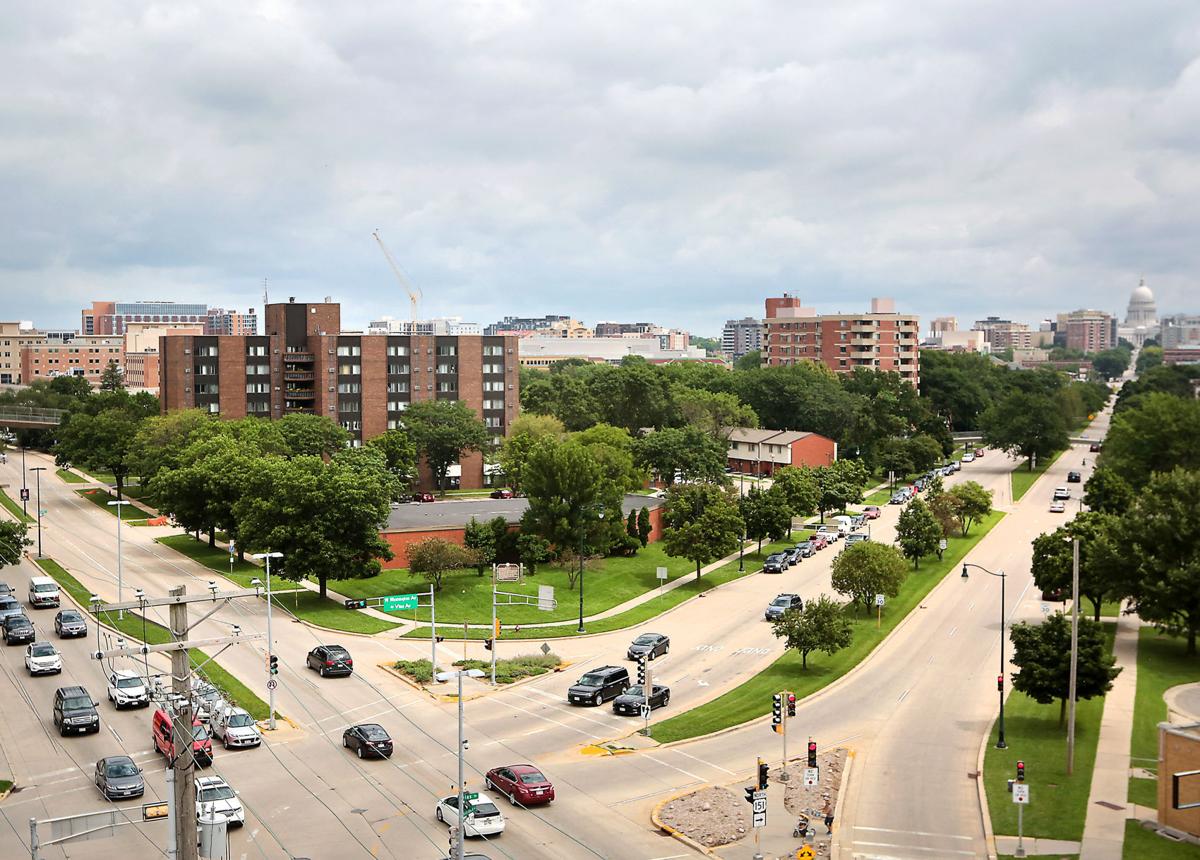 A Downtown neighborhood of low-income, elderly and disabled residents borne amid controversial "urban renewal" a half-century ago may be reshaped again, this time with residents having a say.
The city's Community Development Authority and a nonprofit are eyeing a major redevelopment of more than 400 dated and deteriorating housing units on "the Triangle," roughly 26 acres bounded by South Park and Regent streets and West Washington Avenue.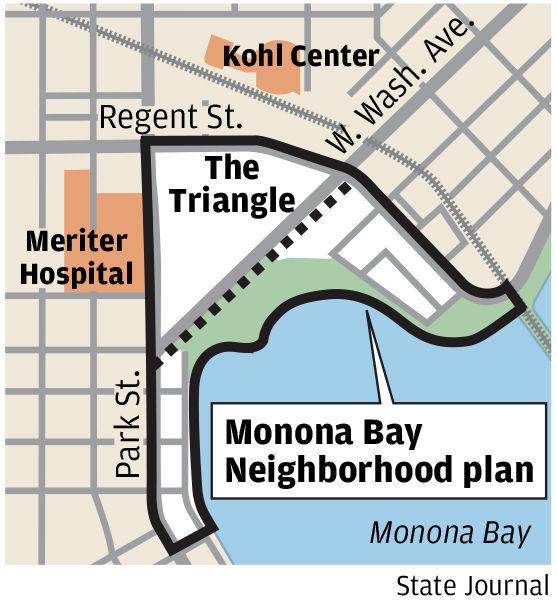 The project could be the CDA's largest ever, with an investment that may exceed $50 million while the nonprofit Bayview Foundation envisions a $4 million investment to rehab existing housing, plus more to improve the community center and build new housing units.
Ald. Sara Eskrich, 13th District, who represents the area and sits on the CDA's board, is offering a resolution to create a neighborhood plan for the Triangle and adjacent Monona Bay neighborhood that would guide coming investment in housing, more retail and services, and improvements for traffic including pedestrians and cyclists.
"It's a very significant undertaking," said Natalie Erdman, city director of Planning, Community and Economic Development. "I don't think it will go fast. It's important to do it in a manner that engages the community."
It would be the third incarnation of the Triangle, once the core of the low-income, multi-ethnic Greenbush neighborhood razed amid national urban renewal efforts in the 1960s.
Then, many reluctant residents sold houses for just thousands of dollars only to witness the destruction of a place once known for its camaraderie and togetherness. The grid street pattern was lost to low- and high-rise public housing in a park setting amid parking lots.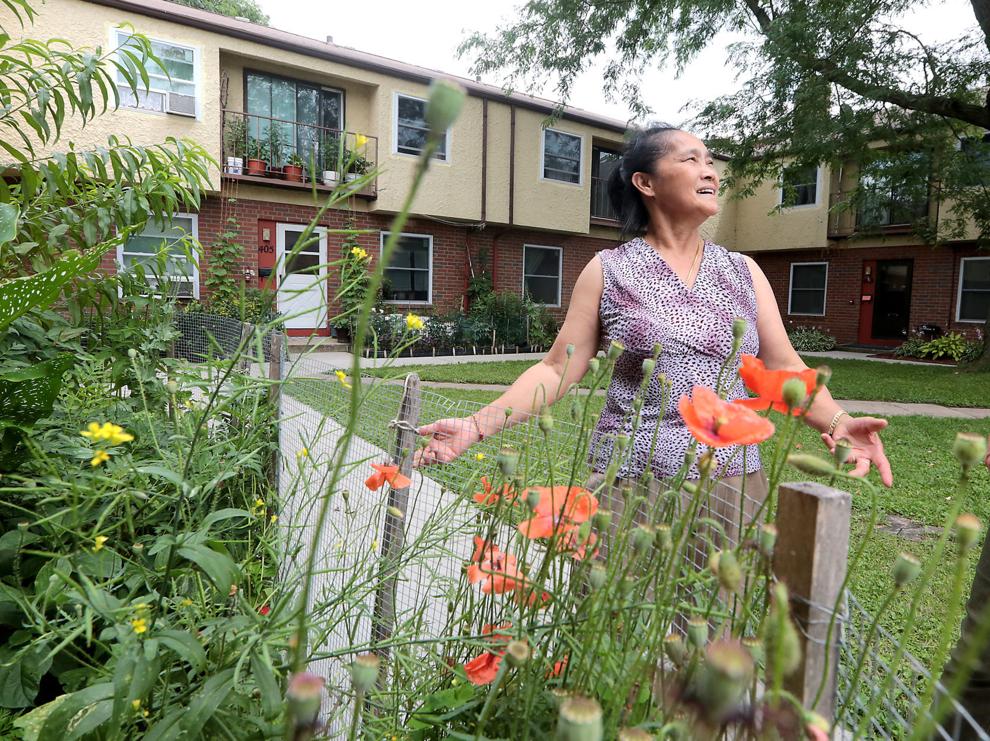 Today, the Triangle includes 321 housing units owned by the CDA, and 102 units and a community center owned by the Bayview Foundation, which was formed in 1966 to support culturally diverse, low-income families, many of them immigrant refugees from Southeast Asia.
A small Asian grocery store in a building owned by the CDA, a UW Health clinic, and Select Specialty Hospital are set on the western edge of the Triangle. The Monona Bay neighborhood is across West Washington Avenue next to Brittingham Park.
The CDA's housing is largely clean and safe, but the buildings' exteriors are deteriorating, and inside the units are dated and worn. Most don't have central air conditioning. Bayview's units, built in 1971, are longtime homes for families of a dozen cultures. But the buildings have a flawed layout and are also showing their age.
The neighborhood plan, which will be led by a neighborhood steering committee, will help define the overall vision and set the stage for the CDA and Bayview to redevelop individual buildings — with an intent of keeping residents on the property — as well as guide improvements to the site layout, streets and park.
Details will be determined by the process, but the desired outcome is simple, Mayor Paul Soglin said: "a great neighborhood, and a great neighborhood for the people who live there."
Below the poverty line
Despite its setting at a prominent route into Downtown, the Triangle is isolated, physically turned inward through its design and cut off by its busy border streets.
A pedestrian bridge connecting the Triangle with Brittingham Park is hard to cross and seldom used, with residents — most of them children, elderly or disabled — making risky crossings of busy four-lane streets, CDA and Bayview officials said.
Inside the Triangle, more than half of residents are low-income seniors and/or people with disabilities, and almost all fall below the poverty line, according to a 2015 report by staff from the Bayview Foundation, Triangle Community Ministry, Madison Police and Journey Mental Health.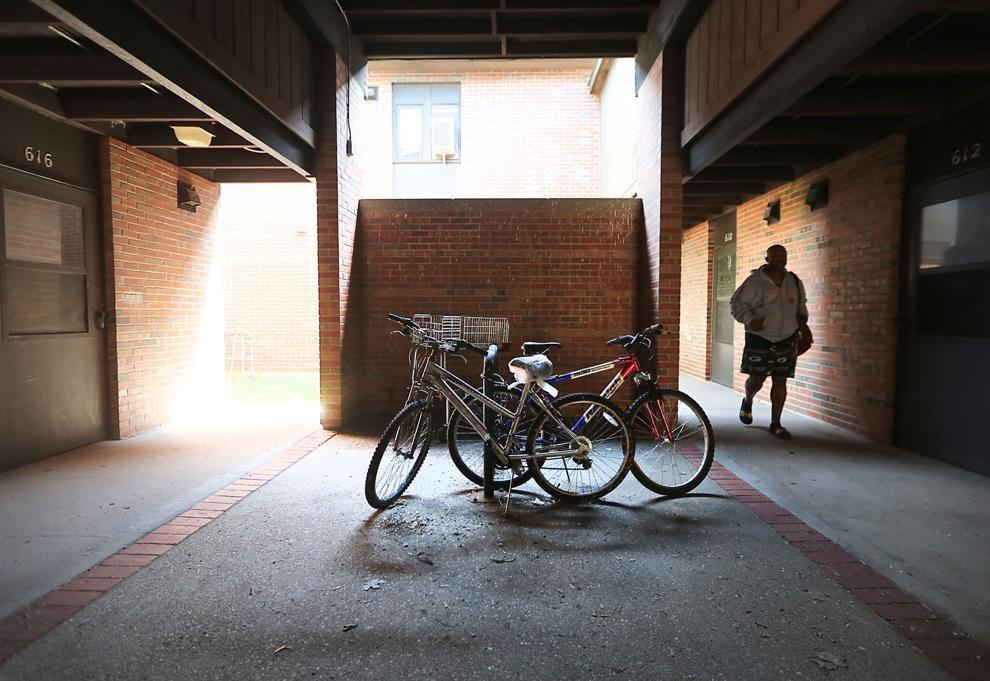 CDA residents tend to identify with others living in the same complex, the report says. But socialization at Bayview is high and connectivity strong due to cultural origins and a very active community center, which thrives despite periodic flooding, cramped program spaces and limited staff resources. Select Specialty Hospital has residents in long-term acute care, but most are too frail to mix into the general neighborhood.
Despite the age of buildings and sometimes delayed maintenance, the CDA housing is affordable and safe, and the location desirable because it's so close to health care facilities, stores and Downtown, said Sally Jo Spaeni, the CDA's housing site manager for the Triangle since 2008.
"I'm so grateful for this place," said Susan Buckingham, a former addict who has lived in CDA housing at the Triangle since 2005 and now resides at its Parkside apartments. "It came at a time for me when I didn't have any direction."
Some residents ignore rules, but tenants quickly learn who to avoid, she said.
Armando Contreras, who was diagnosed with multiple sclerosis in 1985 and has used a wheelchair for a long time, has lived in a three-bedroom unit at the Karabis apartments for 17 years. "It's peaceful. I have everything I need."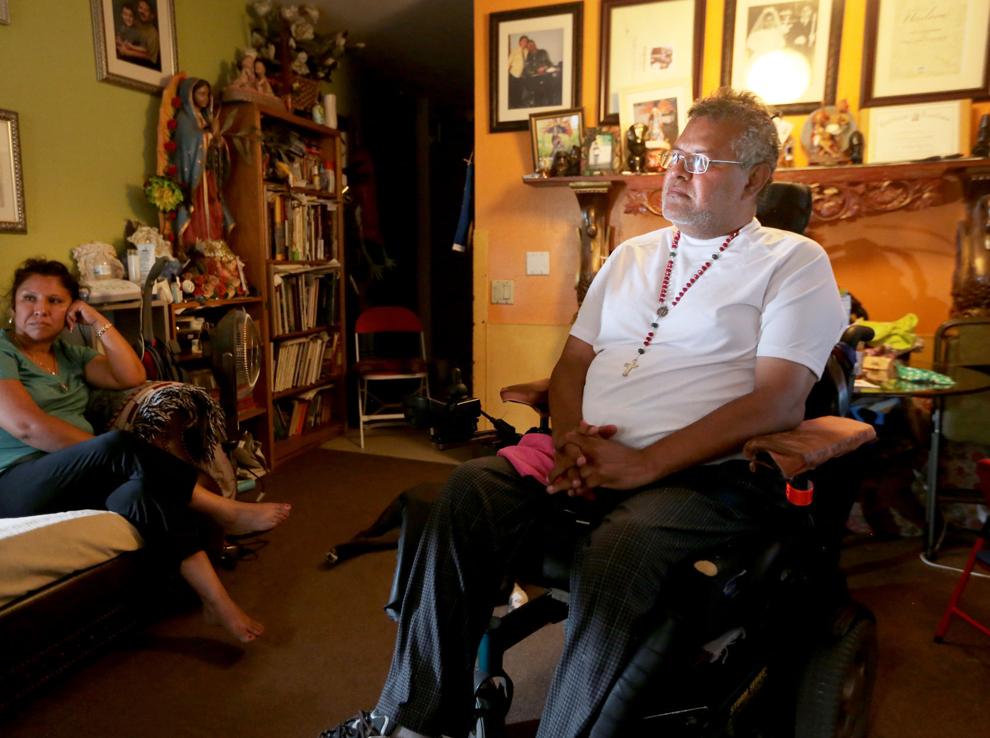 Life on the Triangle has joys and sorrows like any neighborhood, but a concentration of high-needs residents means it generates far more police calls than comparable residential sites serving a general population, the 2015 report says. The area's neighborhood officer has a small office in one of the buildings.
At Bayview, residents feel safe and connected, but high retention rates, especially among elders wishing to age in place, limit the agency's ability to welcome younger families, the report says.
Xay Thor, a refugee from Thailand, has lived in a corner unit for 37 years and raised 11 children there. Photos cover interior walls and outside is a lush garden of flowers, vegetables and medicinal plants. Some family members now live in nearby units.
"It's kind of an international place," said Nina Okwall, a native of Nigeria who lives in Bayview with her husband and two sons. "People take care of each other's children. I feel very safe."
Major investment needed
The time to re-imagine the Triangle is ripe, officials and residents said.
Many CDA buildings have reached an age where they should be replaced or get significant investment for roofs, elevators, heating and air-conditioning systems, said Matt Wachter, the CDA's housing initiatives specialist. The existing development pattern makes no sense, with towers next to one-story buildings and residents having to cross the property through parking lots, he said.
Some challenges change from building to building, Spaeni said.
The two-story, 60-unit Gay Braxton apartments, the oldest units on the Triangle built in 1965, have spooky, alley-like entrances and undesirable interior layouts.
"They're very old. They don't smell very good. They're very hard to market," Spaeni said. "It's heartbreaking sometimes. So many of our residents have worked so hard to rebuild their lives. You want to give people something they can feel good about."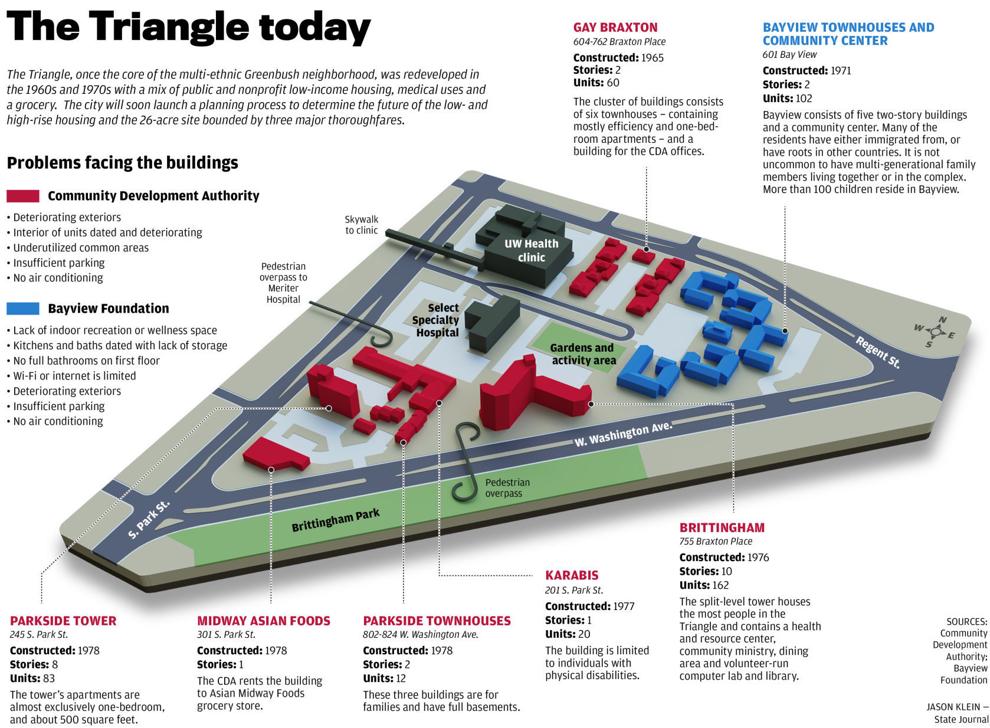 The 10-story, 162-unit Brittingham apartment building has health clinic space and other amenities but also large, underused common areas, no central air conditioning and deteriorating exterior mortar that lets rain into apartments during heavy storms.
Some residents say management doesn't always respond quickly to maintenance complaints.
The CDA's residents would benefit from more on-site services, updated interiors, microwaves, more laundry appliances and space, storage, more clinic space, more bike racks, better outdoor areas where people can gather, and a safe space from bad weather, Spaeni and tenants said. Those with families in townhouses also would like picnic tables, porch lights, outdoor outlets and play equipment, they said.
Midway Asian Foods, a specialty grocery, is cherished by the Asian community, but residents seeking other food options at low cost would like broader nearby options, as well as a deli and sit-down cafe, Spaeni said.
The CDA is now completing its current big project, the multi-phase redevelopment of the Truax Park housing complex on the North Side, and its board intends to next focus on the Triangle, Wachter said. The smaller Truax Park project has cost $23 million for the first two phases, with a final phase still being planned.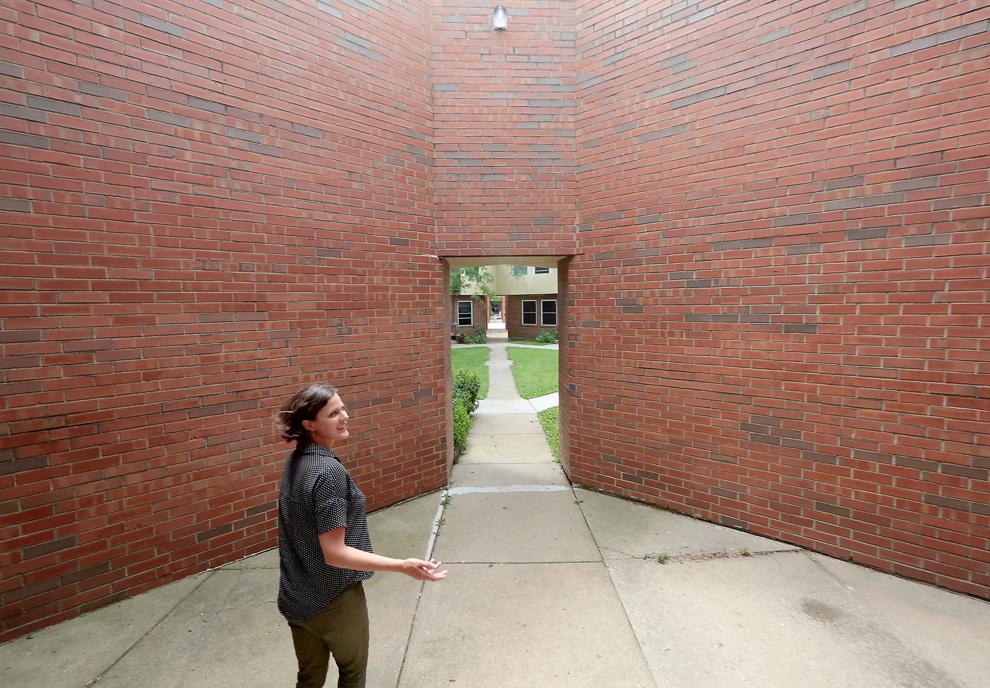 Bayview's housing has the same signs of wear as the CDA properties, and its units are oriented inward in the property, creating a detached and hidden feel, rather than inviting and open, said Alexis London, named the nonprofit's executive director nine months ago.
The housing needs roofs, gutters, balconies, windows, air conditioning, better interiors, Wi-Fi, and storage space, London said. The colorful community center needs a better layout. Residents, who have frequent cultural celebrations, could use an outdoor space with canopy and amenities. The many gardeners would prize a greenhouse. There's a need for inside recreation space, like a gym, especially for the 125 children.
The new management is making progress but still addressing roaches and rodents.
The Bayview Foundation is now doing a strategic planning process, envisioning a major renovation and possible construction of 20 housing units where elderly empty-nesters could move and free up multi-bedroom units for families, London said.
The CDA and Bayview could partner on some amenities, she said.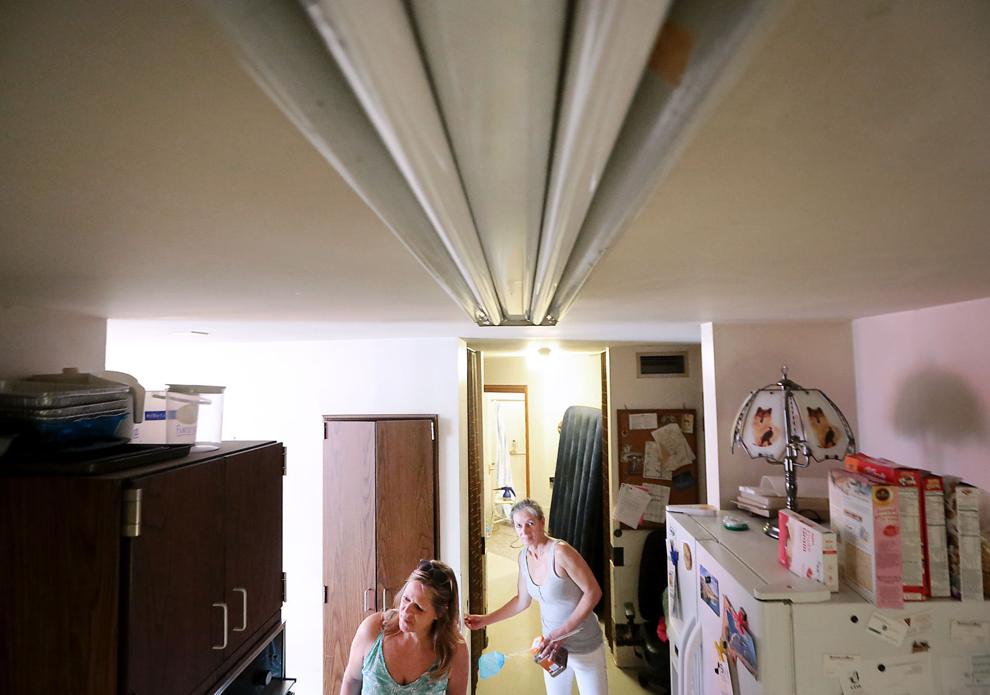 The Monona Bay Neighborhood Association, forged to reclaim once-troubled Brittingham Park, has helped it evolve to a place of activity, community gardens, and playgrounds, said Mary Berryman-Agard, a founder and member of the board.
The association wants to continue momentum and also address needs of public meeting space, pedestrian access, food security, services for Triangle residents and water quality, she said.
Engage the neighborhood
For now, no one knows what a re-envisioned Triangle will look like, or exactly when investments will be made.
It's too early for specifics, but the CDA wants to work closely with the Bayview Foundation, Erdman said, adding that the site has space to accommodate more retail and services. Once a vision is established, both intend to seek federal tax credits to help pay for projects.
"The most important thing we can do in the planning process this time is to hear the residents," Berryman-Agard said.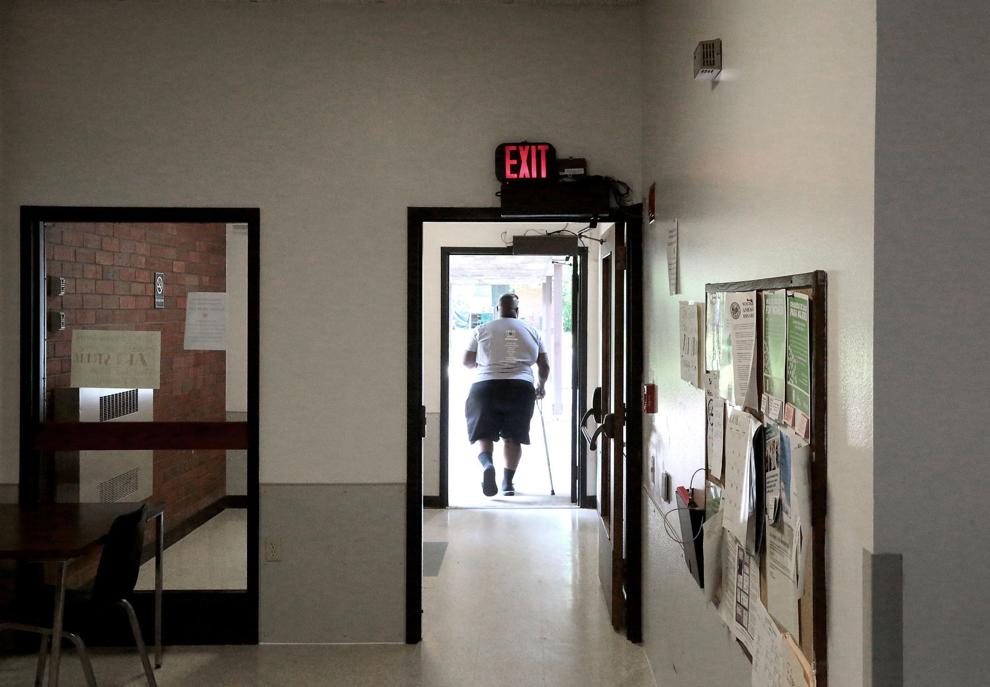 On Tuesday, Eskrich will introduce a resolution calling for the plan and neighborhood steering committee with two people from the Neighborhood Association; two renters in the planning area; four representatives owning businesses or commercial property, including multi-family housing; and an at-large representative. The committee will likely change to better reflect the mix of residents and neighbors, Wachter said.
The city is taking a different approach than the process that leveled the Triangle decades ago, Erdman said. "It is on my mind," she said. "That was a long time ago. Things are done differently now."
The resolution will be considered by city committees with a decision by the City Council expected in September, Erdman said. Planning could then take a year, and it's unclear when construction would start, she said.
"It's just the beginning of what will be a very long process," Eskrich said. "It's a very big deal and we need to take it seriously."
Photos: Inside Madison's 'the Triangle', which could soon see a major redevelopment project
Madison and a nonprofit that run the 321 units of low-income housing in "the Triangle" neighborhood at the edge of Downtown are eyeing a major remake. Its residents are culturally diverse, and most of them are children, elderly or disabled.