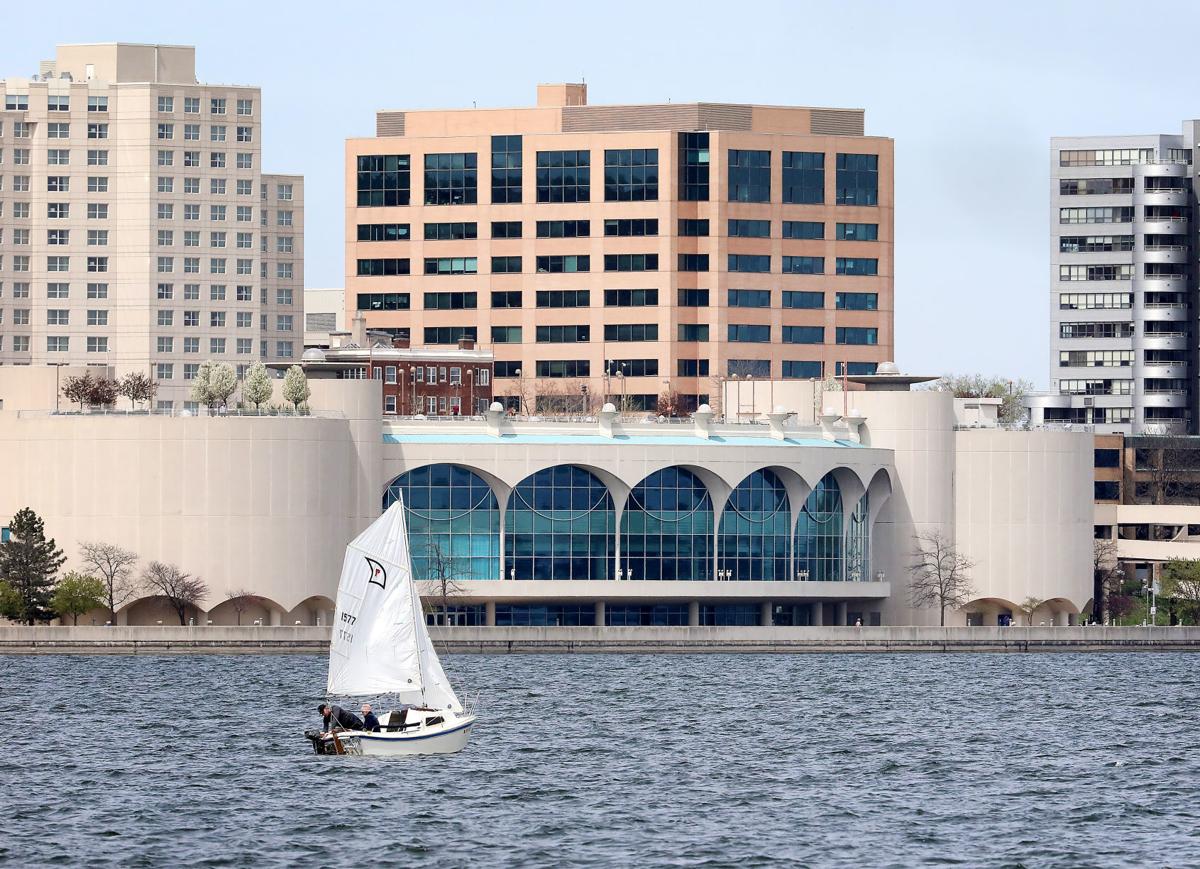 With hotel room tax revenues projected to fall by 50% due to COVID-19's impact on travel and leisure spending, Madison's Room Tax Commission on Tuesday reluctantly made roughly $10 million in cuts to tourism marketing and to funding for Monona Terrace, the Overture Center and others.
Destination Madison, also know as the Greater Madison Convention and Visitors Bureau, will see a $2.46 million cut, Monona Terrace a $2.8 million cut, and Overture Center a $895,000 cut from the 2020 room tax budget. The amount of room tax going to the city's general and other funds will be reduced by $3 million.
"I think the plan is not going to make everybody happy, and it probably means it's a good plan," commission chairwoman Sally Miley said.
The cuts are a product of compromise and tough decisions, said commission member and Downtown Ald. Mike Verveer, 4th District. "It's really as fair as can be."
Due to the pandemic, the city projects room tax revenues will drop from a budgeted $19.56 million to $9.45 million in 2020. Under state law, the city must channel 70% of collections to tourist-related activities, while the city uses the rest for the general fund.
At a meeting in late May, Mayor Satya Rhodes-Conway told the commission: "We just have to reexamine everything in light of COVID-19. I want to impress upon you the seriousness of the moment. You are going to have to make cuts no one wants to make, including me. There is no other option."
The commission approved the following cuts:
: $5.46 million to $3 million, a 45% reduction resulting in the convention and visitor's bureau getting 43% of commission-allocated room tax revenues.
: $5.46 million to $2.7 million, a 51% reduction resulting in the convention center getting 38% of commission-allocated revenues. The city is transferring $750,000 in capital funding from the prior year to Monona Terrace's operating budget, and the city's general fund is paying for about $265,000 in redeployed-staff costs. Monona Terrace's reserves will be depleted this year.
: $2.1 million to $1.2 million, a 43% reduction, resulting in the arts center getting 17% of commission-allocated revenues.
Vilas Zoo, Olbrich Botanical Gardens
: $642,352 to $0, but Mayor Satya Rhodes-Conway has agreed to replace all of that from the city's roughly $53 million "Rainy Day Fund," Verveer said.
City tourism marketing and arts grants
: $237,500 to $102,500, a 57% reduction.
The commission also made a series of adjustments for a number of smaller entities and programs that receive modest levels of funding.
The reductions, particularly for Destination Madison, Monona Terrace and Overture, follow months of cost-savings moves that have reduced personnel and put the entities in a tougher spot to market and prepare for the future, representatives said. Overture must also deal with damage it suffered during several days of protests following the death of George Floyd while in the hands of Minneapolis police on May 25.
"It's hard for these entities to cut any more than they have already cut," Verveer said.
The commission will continue to monitor any federal action to provide funding to the city and may revisit the room tax cuts if such legislation is enacted, the group's motion said.
Recipients will also face challenges in their 2021 budgets and the city must do what it can to help, commission members said.
"The hospitality (industry) is so important to Madison's economic health," said commission member and City Council President Sheri Carter. "This is something we have to protect and support."