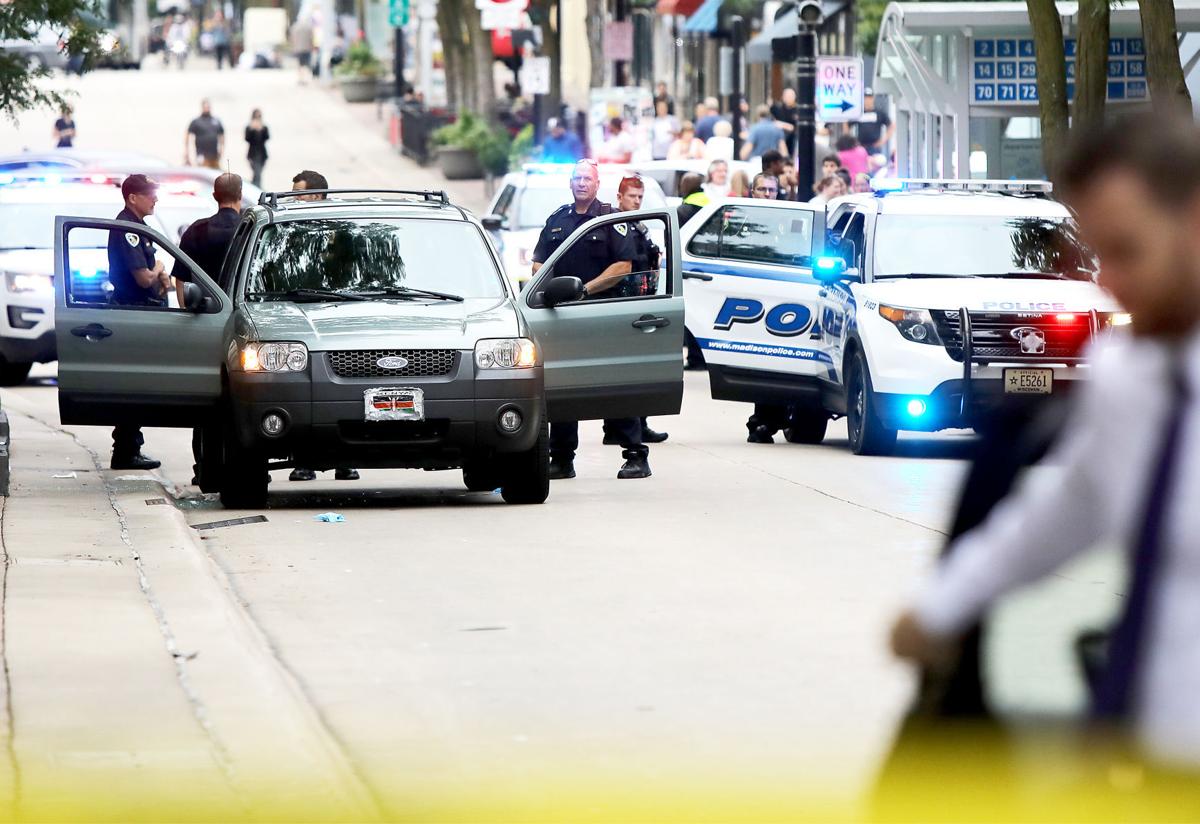 Determined to save lives and reduce arrests, a community organization is proposing a strategy with significant upfront investments used in other cities to significantly cut troubling levels of gun violence in the greater Madison area.
But it's unclear if or how policymakers will embrace the strategy.
Focused Interruption, founded in 2016 by a small group of community members, many of whom have been directly affected by gun violence and the criminal justice system, is proposing the city and Dane County spend $1.2 million in 2022 to implement a Gun Violence Reduction Strategy that's worked in Boston; Oakland, California; and other cities.
The idea is to identify those at high risk of gun violence, connect with them and immediately offer services, and to rely on law enforcement as a last resort, Focused Interruption founder and CEO Anthony Cooper Sr. said.
The initiative would be implemented by Public Health Madison and Dane County's Violence Prevention Unit, according to the group.
The proposal comes amid continuing gun violence with 171 incidents of shots fired, 30 individuals struck, 75 properties struck, 613 casings found and eight homicides so far this year in Madison alone.
Mayor Satya Rhodes-Conway said she takes the issue of gun violence very seriously, that the city has made headway on multiple fronts, and that she has proposed significant funding to make more progress in the 2022 budget.
The numbers have dropped from last year's highs, but have already outpaced all of 2019 in just nine months. Police Chief Shon Barnes said there is more work to be done, adding that the department welcomes assistance from Public Health and Focused Interruption.
The cycles of violence underscore racial inequities, with Blacks more likely than whites to be victims and to become ensnared in the criminal justice system, according to Focused Interruption.
"Do we want to see change or do we want to continue to talk about it?" Cooper said. "This will get worse if we do not do something now."
The proposed spending for the Gun Violence Reduction Strategy, which would cover pay for people with lived experience in violence; training and technical assistance from national experts; input from the community most affected by violence; and programming, could eventually become a $3.38 million effort to more fully address the problem, Cooper's group estimates.
Ald. Sheri Carter, 14th District, and Sup. Anthony Gray, 14th District, are proposing amendments to the city and county executive budgets to deliver $600,000 each to implement an initiative in 2022, but the details of how it would work are still unclear. Focused Interruption has proposed the money be spent for eight full-time and four part-time employees with money for training, technical assistance and programming.
Barnes said the strategy has reduced violent crime in other cities when implemented correctly.
"I support the model with the understanding that it will not be a panacea and will require tremendous patience and effort from all involved," he said.
Aurielle Smith, Public Health's policy, planning and evaluation division director, said the public health approach encompasses elements of the strategy promoted by Focused Interruption, but "we do not feel that we have enough evidence or infrastructure to successfully implement" the strategy at this time.
"The patterns of violence in Madison have differing origins and root causes (than) those seen in the major cities" in which the strategy has been implemented, she said.
The City Council and County Board will ultimately decide how much funding, if any, goes to any new effort.
Based on current data, the program could eventually expand to 26 full-time positions at a cost of $3.38 million, according to Focused Interruption. The group says the cost seems high but pales in comparison to the human and financial repercussions of gun violence.
Focused Interruption, which gets funds from the city to offer a peer support model to respond and intervene to situations of violence, often during tense situations at the hospital, has scheduled an online community meeting on the Gun Violence Reduction Strategy for 6:30 p.m. Oct. 26.
The event will feature David Muhammad, executive director of the National Institute for Criminal Justice Reform, which does training and research on the true costs of violence.
According to the institute, in the Madison area, the typical gun homicide costs more than $1 million to cover response to the crime scene, hospitalization, prosecution, incarceration — which is the single largest cost — victim support and other expenses. A gunshot injury costs between $500,000 and $1 million.
The Gun Violence Reduction Strategy "has proven to reduce gun violence when implemented with fidelity and the strategy can save lives in Madison," Muhammad said in an interview.
Save lives now
The city and surrounding communities have been plagued by gun violence since an increase in 2016, when within 25 days three young men were killed, all by gunshots.
In 2020, Madison had 250 incidents in which shots were fired, with 48 people hit by gunfire; 1,111 shell casings recovered, more than double the total for the previous two years; and 10 homicides, more than 2018 and 2019 combined.
In recent years, the community has been pivoting to a public health approach to violence, seeing it as akin to an infectious disease needing a data-driven, coordinated, long-term public health response like those used to fight smoking or HIV/AIDS.
The approach asks: Where does the problem begin, and how can it be prevented? Then, public health authorities apply a systematic, scientific approach with input from those directly affected to find the answers.
Meanwhile, the city and county have invested in peer support, in which specialists such as Cooper who have deep ties in the community and have gone through violent experiences or incarceration help prevent retaliatory violence and those affected.
In late 2018, the city and county launched a violence prevention coalition, but then COVID-19 struck, forcing Public Health to redirect staff and resources to fighting the pandemic. The partners introduced a "Roadmap to Reducing Violence" on March 10. This summer, Public Health relaunched the coalition that will inform a broad, public health approach to violence, suicide and other forms of self-harm.
Since then, Public Health has coordinated a series of meetings with coalition workgroups with the intent of developing action plans for next year, Smith said. It is also looking to collect and analyze more data and has recognized the need to couple prevention and intervention services, she said.
The Police Department has added five officers to its gang unit and repurposed it as the Gang Neighborhood Crime Abatement Team, expanding coverage times and geography, Barnes said.
But the dynamic on the streets requires even more focused action and urgency, according to Focused Interruption.
"We have to save people's lives now," said Nick Loumos, the group's chief operating officer. "We can keep people safe quickly."
Primary elements
The proposed strategy has four main components:
Data-driven identification of a relatively small number of individuals and groups — often with histories of unaddressed trauma and exposure to gun violence — at very high risk of committing or being victimized by gun violence.
Direct and respectful communication to those identified at risk of killing or being killed and meeting with them in a physically and psychologically safe place.
Immediate offers of services such as intensive case management with assistance to get a GED, driver's license or job, and cognitive behavioral therapy for those at highest risk.
As a last resort, focused law enforcement.
The initiative is voluntary for participants with no threat of punishment for not taking services.
"We have to be able to utilize people who have lived experience to get this work done," Cooper said, adding that the specialists themselves gain pay, benefits and stability.
The nature of gun violence in Madison doesn't support the full program, but rather some elements of it, including the use of data to drive interventions to those most at risk, combining the resources of Public Health, the police and the community, delivery of service by "credible messengers," and evaluation, Smith said.
Public Health "will continue to work with MPD to make data-informed interventions, including funding people with lived experience to intervene and interrupt the cycle of violence," Rhodes-Conway said.
Madison teen killed in drive-by shooting tops recent notable crimes in Madison area
Madison teen killed in drive-by shooting near Camp Randall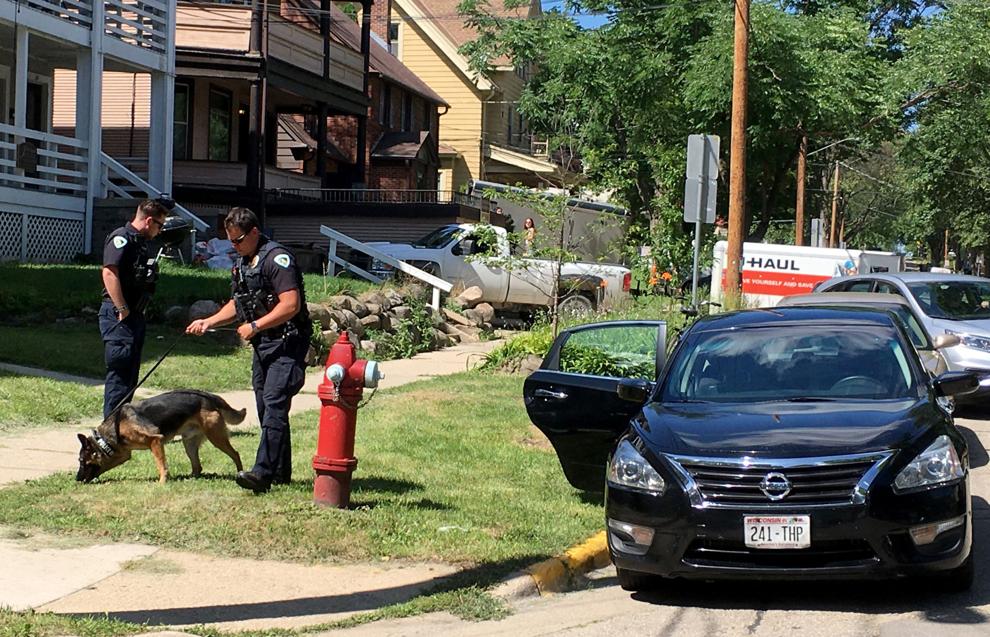 Former teacher planted cameras in hotel rooms 'just out of curiosity,' he tells judge before pleading guilty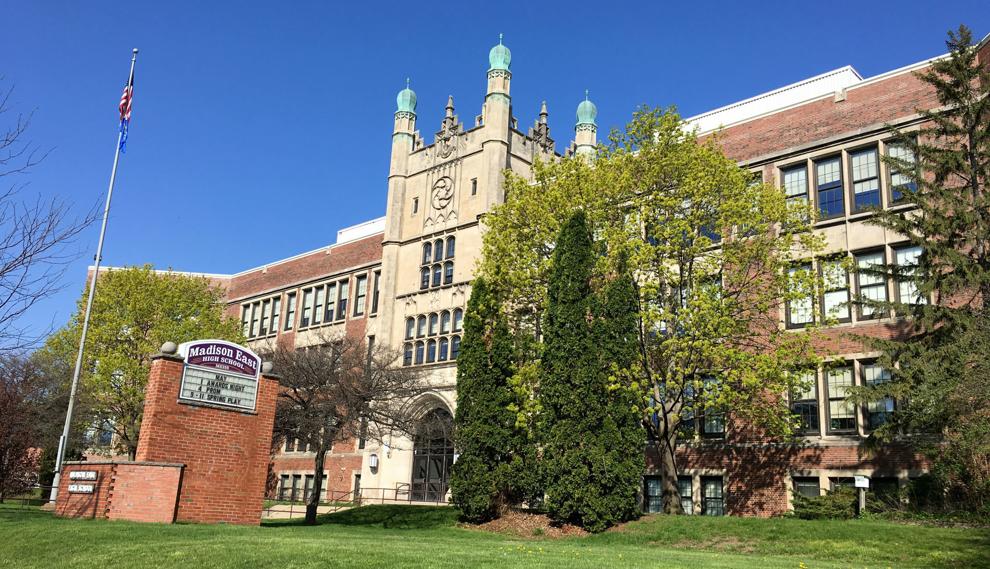 'Rescue' of beagles from Blue Mounds animal testing facility leads to criminal charges against activists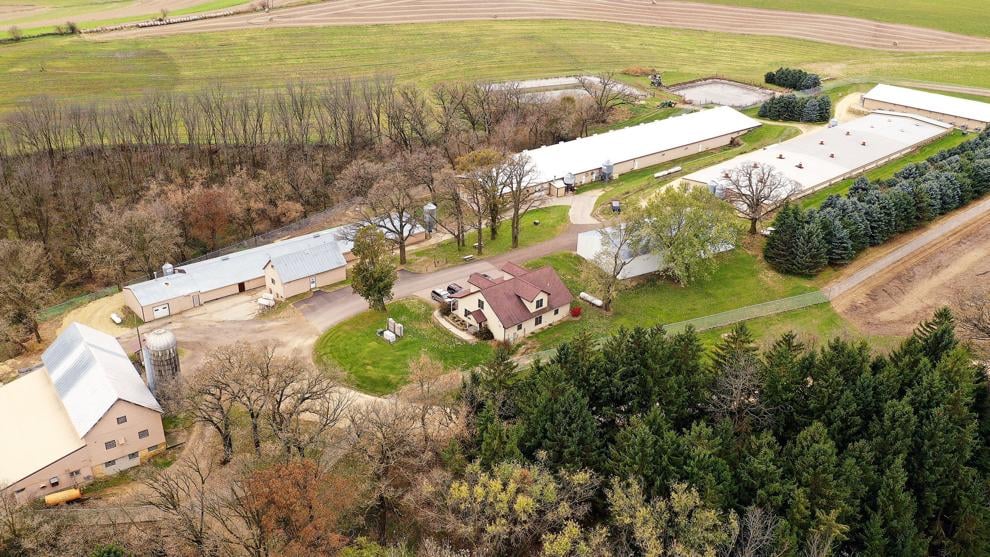 'Tragic accident': 3 killed in I-94 crash struck after getting out of vehicles, authorities say
Convicted of stabbing roommate multiple times, Milton man sentenced to 12 years in prison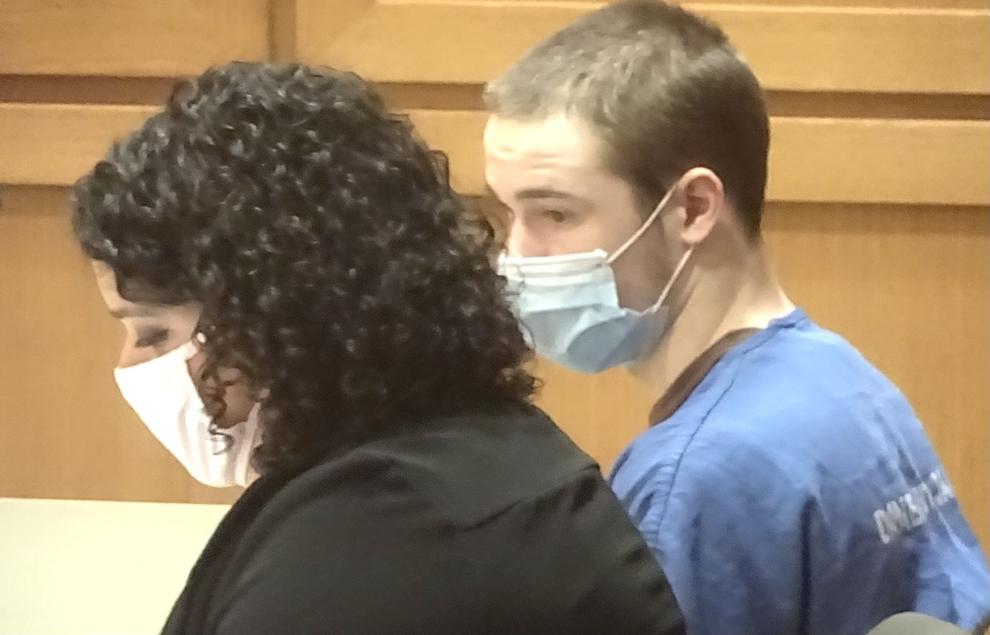 50-year-old woman arrested in fatal Downtown Madison stabbing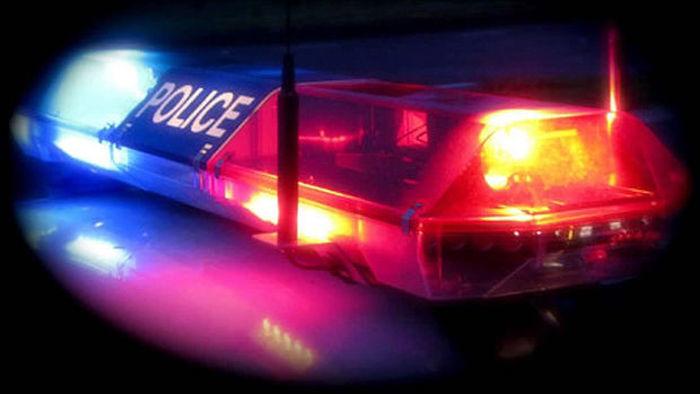 Complaint: Witness heard as many as 15 shots in murder at Madison gas station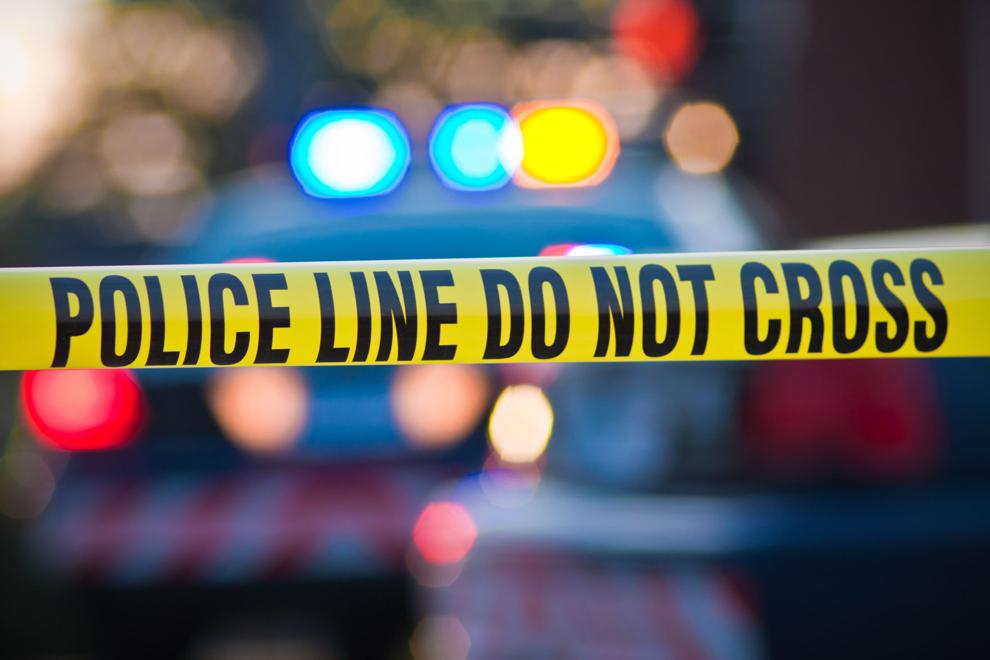 Second man charged in July 5 gas station homicide is arrested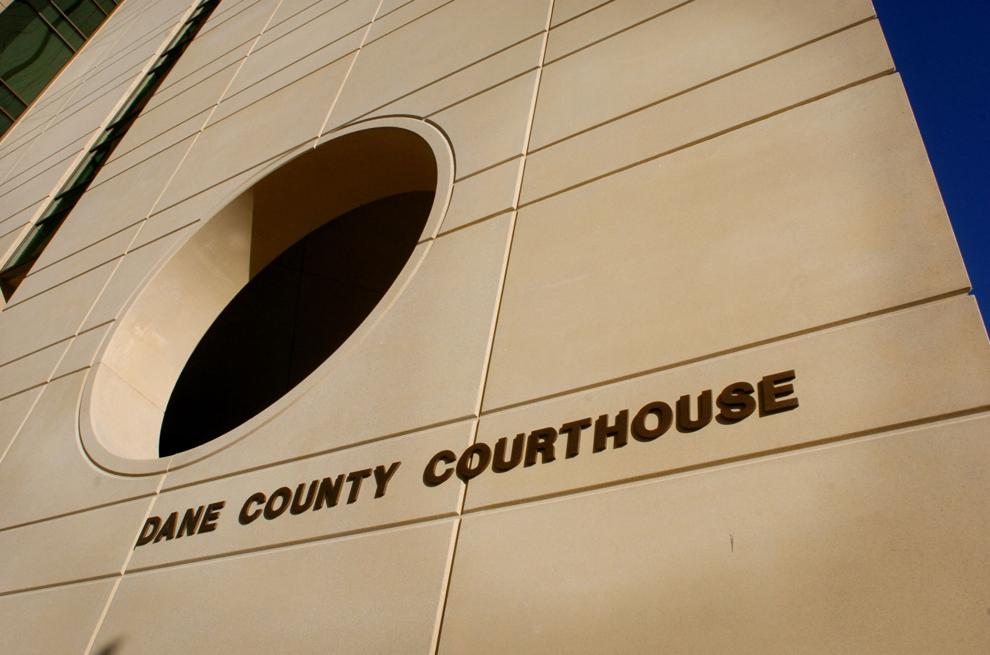 Man arrested cutting car tires with knife after getting sprayed by skunk, Madison police say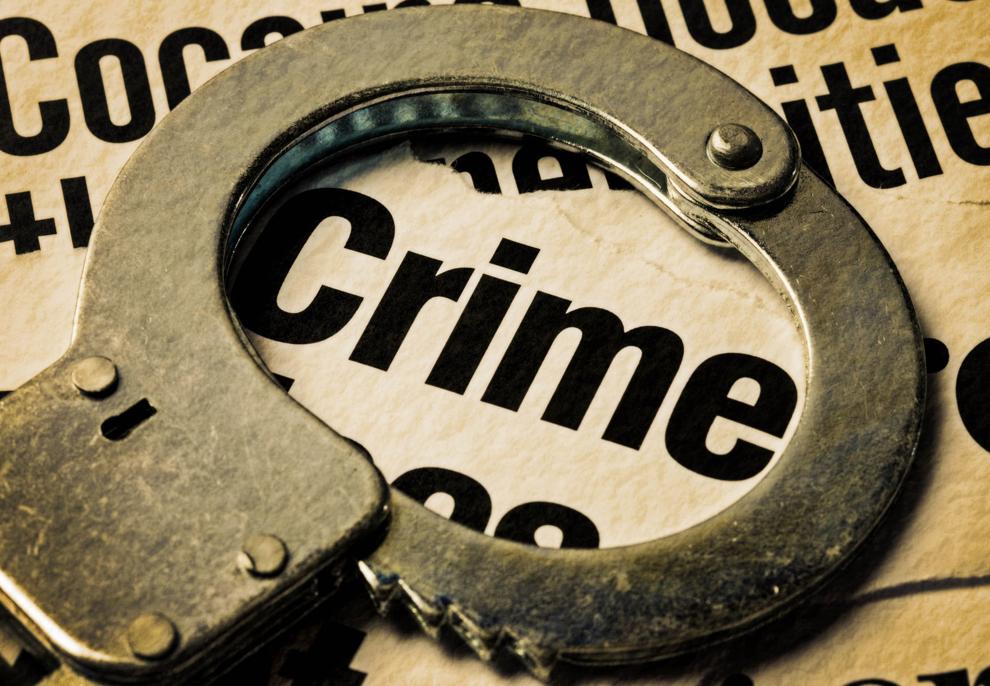 Man shows up at hospital with gunshot wounds after shooting on East Side, Madison police say