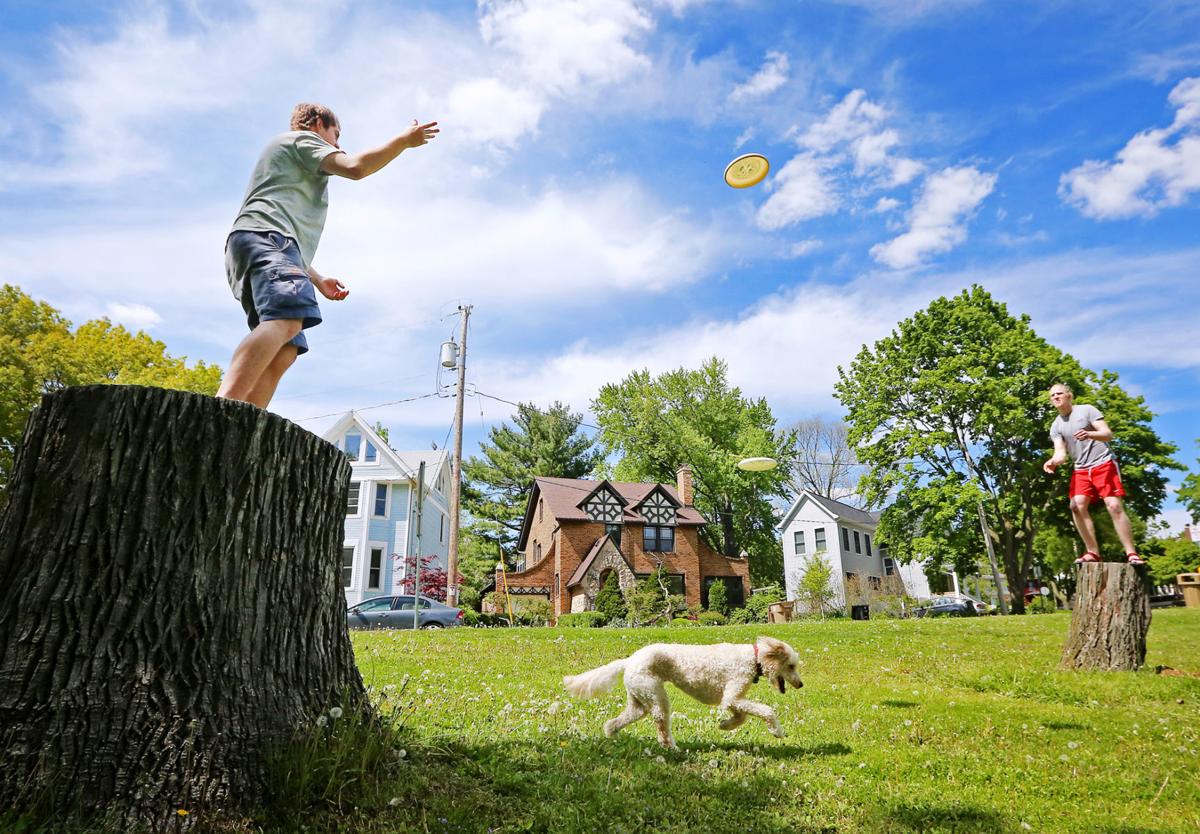 Anderson Farm County Park is poised to become Dane County's eighth park where dogs can romp around without the burden of a leash.
Just south of the village of Oregon, the park at 914 Union Road is a sprawling 310 acres with a mix of woods, farmland and prairie.
The Dane County Board on Thursday will vote on a contract with Madison-based KL Engineering to design the park for about $49,000.
"It's exciting to observe how county staff and the many volunteers are keeping the former Anderson farmstead productive," Sup. Jerry Bollig, 31st District, said in a statement. "The dog park will contribute to the health and enjoyment of users and bring Anderson Farm County Park another step closer to being a destination for county residents."
Following the architectural and engineering design completion, the county will need to accept bids and award a contract before construction on the park can begin.
Anderson Farm County Park was established in 2014 and is the newest recreation park in the county's park system. It had previously belonged to Lyman F. Anderson, a former County Board supervisor and state Assembly representative.



The proposal comes at the same time the city of Madison is considering its own improvement for dog-lovers — allowing dogs in city parks.
Currently, in most city parks, dogs are prohibited, even if they are on a leash. The new proposed policy would allow dogs that are licensed and up-to-date on rabies vaccinations to be in most city parks. Exceptions include Olbrich Botanical Gardens, conservation parks, the surface areas of playgrounds, splash parks and sports fields. Some parks could also be classified as dog-free parks by the Board of Park Commissioners.
The city had launched a public process earlier this year to reconsider the 46-year-old law that banned dogs in most city parks. Dogs are only allowed in the eight off-leash dog parks and on-leash in 26 of about 270 other city parks.
"It's been a thoughtful process," Parks Superintendent Eric Knepp said. "We've gotten a lot of engagement."
Knepp said the city is looking to balance the "clear desire" of dog owners to have access to parks with their dogs as well as the need to keep dogs out of areas where they could be a nuisance.
The Parks Long Range Planning Subcommittee will consider the policy recommendations at its meeting Wednesday, and any ordinance changes are expected to go before the City Council before the end of the year.