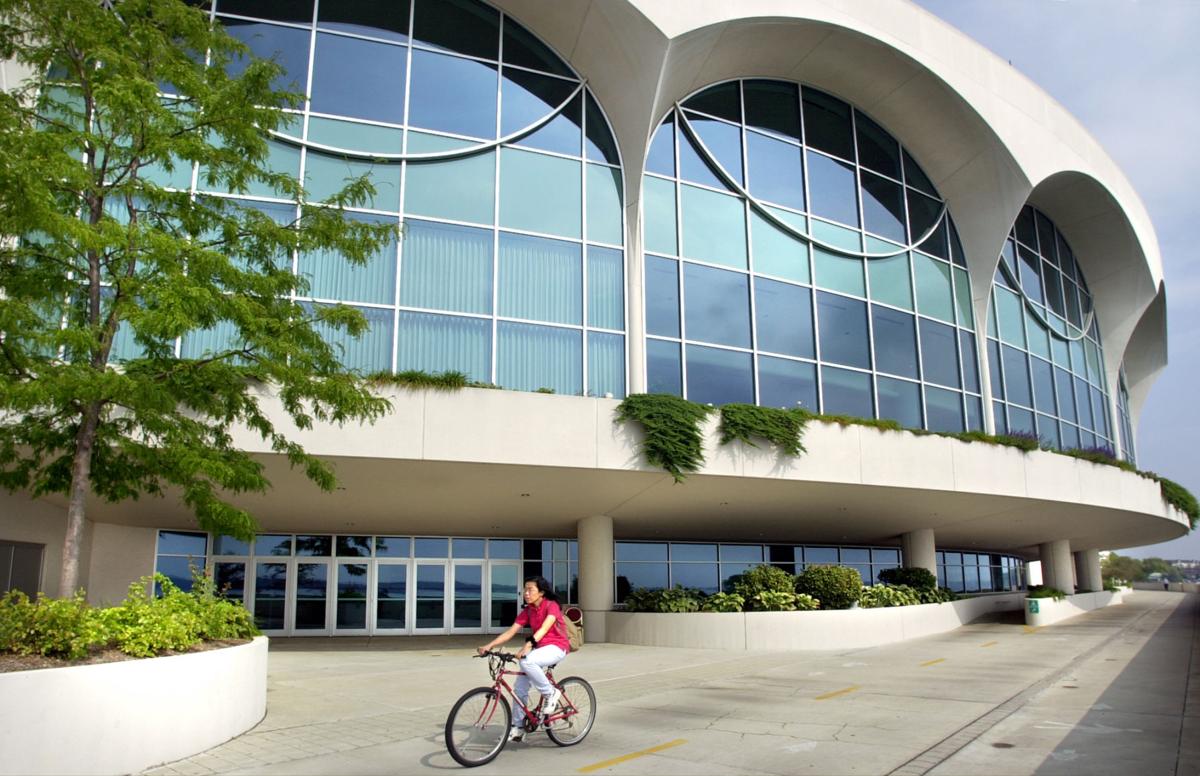 After slashing shrinking room tax proceeds for tourism marketing, Monona Terrace and Overture Center in 2020 due to COVID-19, the Madison Room Tax Commission on Monday delivered funding to those struggling entities for next year that still falls far short of pre-pandemic levels.
Destination Madison, also known as the Greater Madison Convention and Visitors Bureau, will receive $3.75 million for marketing in 2021, compared with $4.7 million in 2019. Monona Terrace will get $3.75 million, compared with $4.8 million last year, and Overture Center $1.5 million compared with $2 million last year. The city's general and other funds will get $4 million compared with $5.6 million last year.
But commission member and Downtown Ald. Mike Verveer, 4th District, noting the volatility of the pandemic, cautioned, "It's likely the commission will have to revisit this budget in the New Year."
The new coronavirus has had a devastating impact on travel and leisure spending and caused a huge reduction in hotel room tax collections, which were $18.9 million in 2019 and budgeted to be $19.5 million in 2020; the latest projections are $8.3 million for this year. Before the pandemic, the sum was estimated at $20.4 million for 2021, but projections are now at $13.4 million.
The lagging collections, in turn, mean less funding for those receiving money. Under state law, the city must channel 70% of hotel room tax collections to tourist-related activities, as decided by the Room Tax Commission, while the city uses the rest for the general fund.
In July, with the lodging industry reeling from the pandemic, the commission reluctantly made roughly $10 million in cuts to tourism marketing and to funding for Monona Terrace, Overture and others from the 2020 room tax budget. Destination Madison saw a $2.46 million cut, Monona Terrace a $2.8 million cut and Overture a $895,000 cut for the current year. The amount of room tax going to the city's general and other funds was reduced by $3 million.
But things got worse. After getting second quarter data, the city revised its room tax revenue projections down from $9.5 million to $8.3 million for 2020, meaning that the city will likely have to replace $1.2 million in revenue from the city's "rainy day fund."
After hearing from room tax recipients on Friday, the commission on Monday voted 5-1 to approve the distributions for 2021.
Destination Madison will get $3.9 million, including $3.75 million for marketing and $150,000 for event booking assistance. Overture's $1.5 million will help support the shuttered arts center as it waits for the pandemic to wane and crowds and revenue to return. Monona Terrace's $3.75 million includes a $3.6 million operating subsidy and $167,500 to help cover basic capital needs.
The commission steered $158,000 to city tourism marketing activities, including $45,000 for a music tourism study with a focus on equity that will deliver data on how to grow and improve the local music industry, which has been hit hard by the pandemic. This fall, the commission will consider whether to deliver another $50,000 for an "optimization study" by Destination Madison, Monona Terrace and partners that would help the city better use the convention center to fill hotel rooms and other venues.
The commission's decision will exhaust almost all projected revenues and leave only a $51,220 balance for 2021.
Commission member Glenn Krieg said the sums given to recipients are fair, but "not sufficient. We're still under great, great duress," he said.
In a bit of good news, Destination Madison president and CEO Deb Archer said she is "hopeful" the entity and perhaps others in the city will be eligible to get funds from an $8 million state Department of Tourism competitive grant program using federal COVID-19 relief funds that was announced on Monday.
[Editor's note: This story has been updated to correct the amount Destination Madison will receive in room tax proceeds. The agency is due to get $3.75 million for marketing in 2021.] 
Monona Terrace Lake Vista Cafe