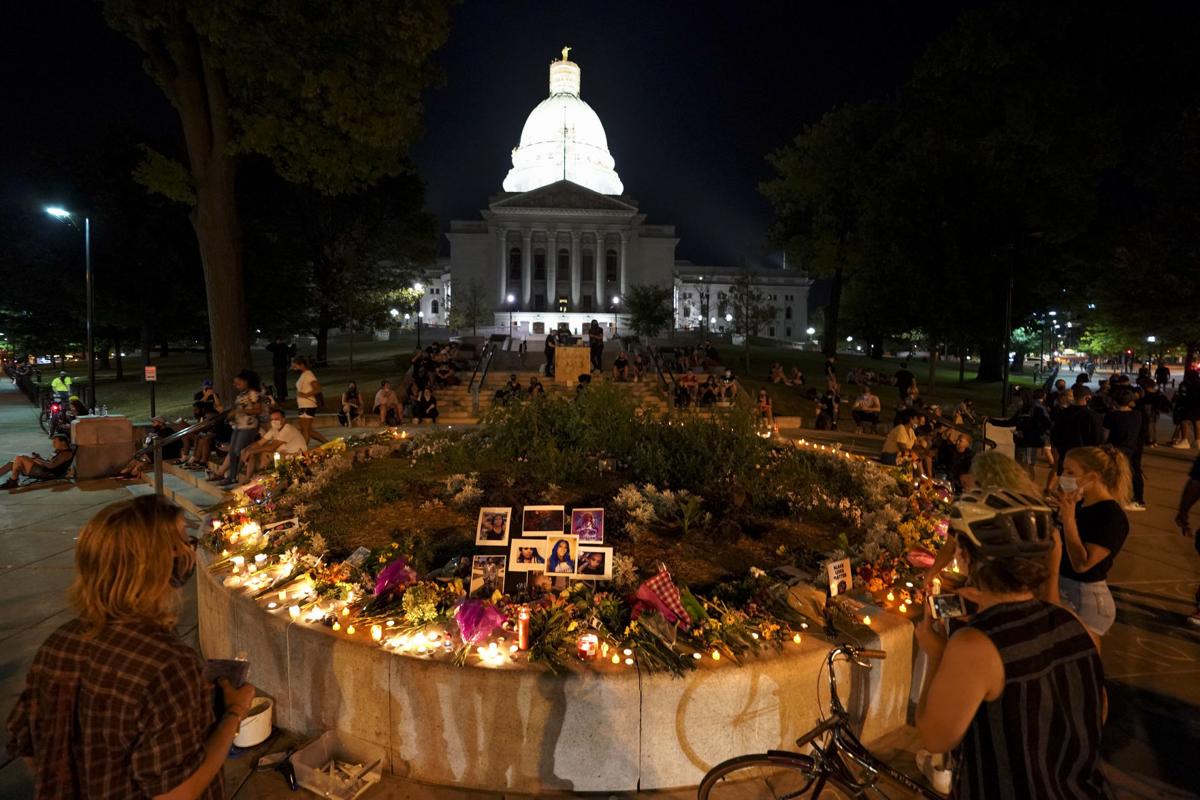 Madison's mayor and City Council president are voicing concerns about a council member posting an anonymous flyer on his private Facebook page that could be interpreted as condoning violence Downtown in the wake of the police shooting of Jacob Blake in Kenosha.
The post, which has been taken down, came as public officials struggle with how to support those protesting the shooting and deaths of Black people at the hands of police, and how to best make progress on racial equity and social justice.
Ald. Max Prestigiacomo, who has represented the student-dominated 8th District since winning a special election to fill a vacancy in April, posted the flyer circulating online on his Facebook page after the shooting in Kenosha.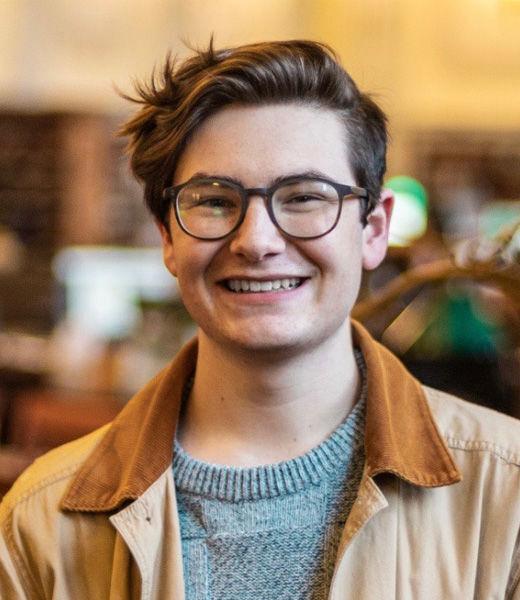 "Madison stands with Kenosha," reads the flyer promoting protests Sunday and Monday. "F—- Kenosha PD. F—- Madison PD. F—- Milwaukee PD. F—- Chicago PD. No bad protesters. No good cops. Come prepared. Wear a mask. Bring water. No peace police. Do what you want. F—- S—- up."
On Tuesday, when he saw the posting, resident Barnaby Kerr posted a comment on Prestigiacomo's Facebook page and said Prestigiacomo blocked him. Kerr sent a screenshot of the posting to all City Council members and also contacted other city officials. Kerr said he intends to ask the council to censure Prestigiacomo at Tuesday's council meeting.
"My initial concern was seeing a poster on my Facebook feed advocating violence during the protests," Kerr said. "I commented on his post that I felt it was irresponsible for an elected official to advocate violence. I expected a dialogue, similar to many FB discussions. No, this alder blocked me from his public facing page. No dialogue. My only option to address both his advocating violence, and the suppression of my free speech, is to seek a censure."
In a statement, Mayor Satya Rhodes-Conway said, "Elected officials are rightly held to a higher standard in their communications, and should be mindful of the impact of their words on public safety."
Council President Sheri Carter said that since the posting was on Prestigiacomo's personal Facebook page, "it does not rise to the level of an ethics violation according to our city attorney. I can ensure that there will be a conversation with Alder Prestigiacomo."
Prestigiacomo did not respond to requests for comment.
On Friday, City Attorney Michael Haas said Prestigiacomo is free to exercise his First Amendment right to free speech and said his office wouldn't comment on the posting. Haas said it's unclear if Prestigiacomo violated a law that prohibits officials from blocking people from a government social media account because the post was made on the council member's private Facebook page. Haas said a citizen can ask for censure, but any resolution to do so would have to come from the City Council.
The posting and others by public figures in recent months highlight the sometimes murky boundary between seeking to understand or explain violent protests and appearing to condone them.
On his Facebook page, Fitchburg City Council member Jose Miguel Maldonado wrote an impassioned, lengthy post on the topic this week. He said violence and destruction were foundational to the country, and that peaceful demonstration and nonviolence has been just one part of a multi-part strategy through history. Human lives, he said, are more important than physical things, and peaceful protesting and meetings alone have mixed results.
"Some people are at the point where the only option anywhere within their periphery is to f—- s—- up," he said. "Judge them if you want, condemn them if you must, but it's happening and you must ask yourself why it is happening. Address what they are asking for. Back the meetings up with resources and action."
Madison Ald. Tag Evers, 13th District, on Tuesday offered a short essay on his city blog titled "Living the paradox," which explores the challenge for public officials pushing for social change. "It's possible for two things to be true at the same time," he wrote. "Which is to say it's possible to be outraged by the murderous attack on Jacob Blake while opposing property destruction as counter-productive."
On Friday, Evers explained the tension using the words of the Rev. Martin Luther King Jr.: "In the final analysis, a riot is the language of the unheard. And what is it that America has failed to hear? ... It has failed to hear that large segments of white society are more concerned about tranquility and the status quo than about justice, equality, and humanity. And so in a real sense our nation's summers of riots are caused by our nation's winters of delay."
Evers concluded in his own words: "If we are more concerned about personal peace and safety than we are about ending systemic violence, we will end up with neither. The impulse to tear s—- up and burn it all down is not the answer. It's not either/or. One can be outraged about injustice and work to build systemic change. Violence begets violence, and I fear where we're headed. But real peace-making has to go beyond finger-wagging and pearl-clutching. Business and community leaders calling for peace need to be on the front lines demanding change. Otherwise, it comes off as empty and hollow and complicit with an immoral status quo."
WATCH NOW: Madison protests begin with song, prayer; end in more destruction
Singing 'We on the freedom side'
Singing at the Capitol 8/25
What do we want? Justice.
'Whose streets, our streets.'
'We have nothing to lose but our chains'
Dumpster fire on University
Police approach protesters
Police take demonstrator into unmarked vehicle
Small crowd takes man's phone
Protesters march on State Street
Photos: Downtown Madison cleans up (again) after overnight vandalism
2020-08-25-State Street Damage 6-08252020123334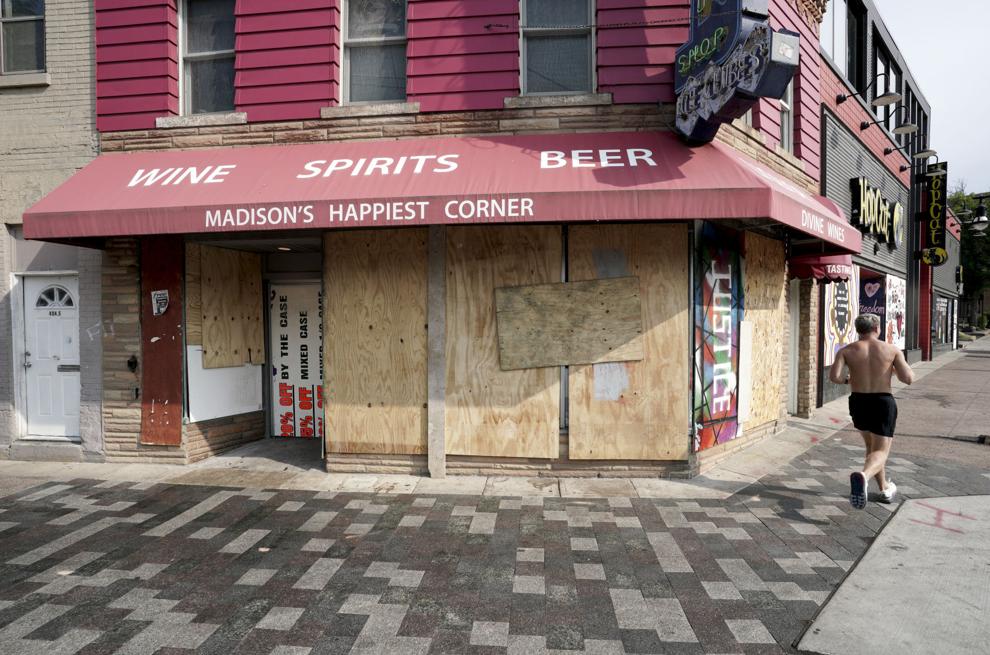 State Street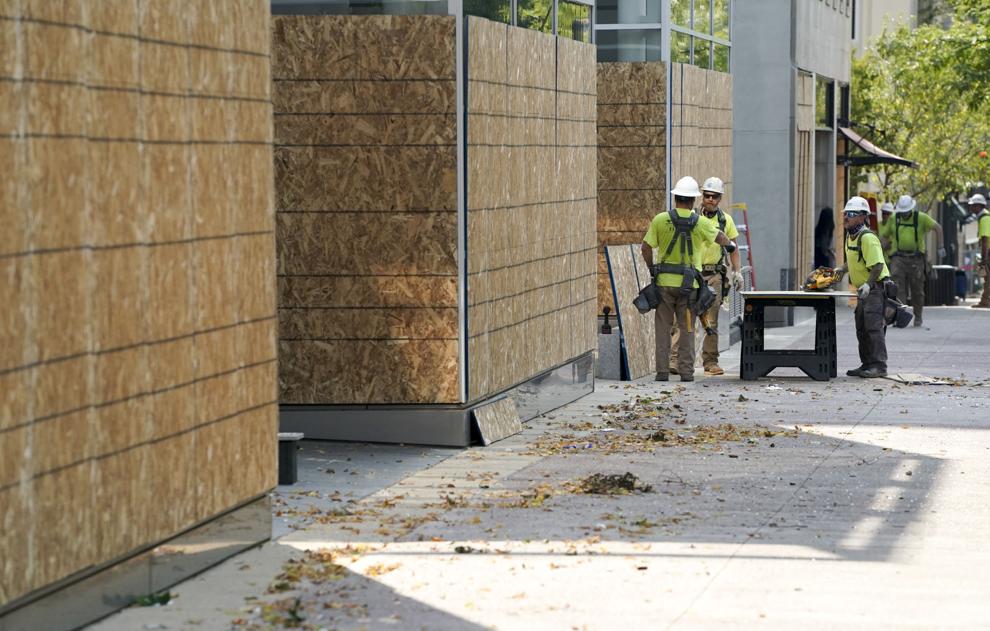 State Street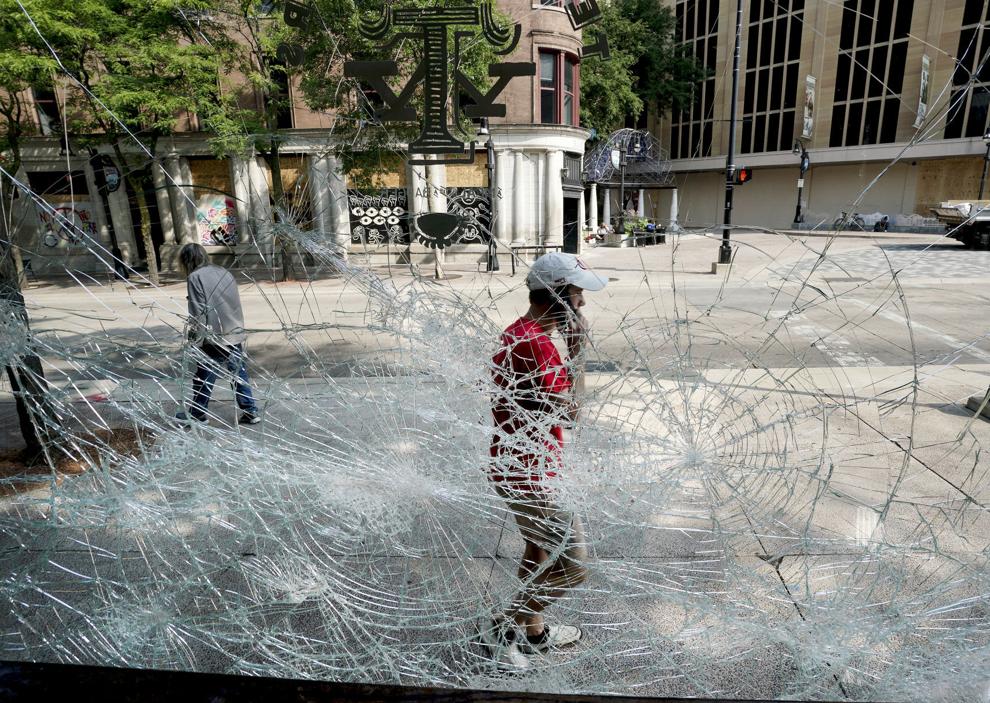 State Street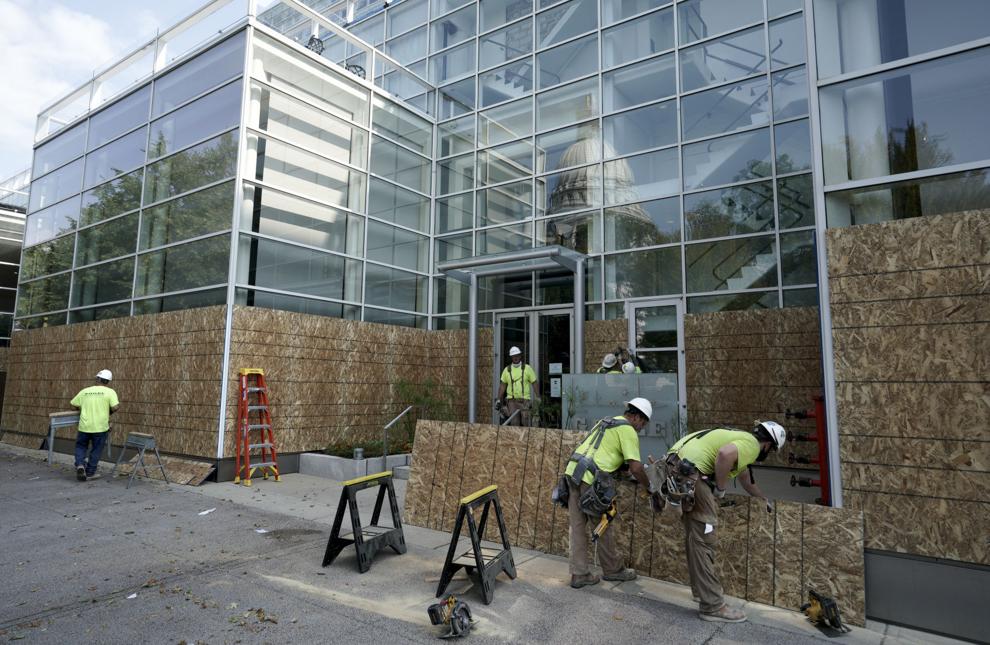 State Street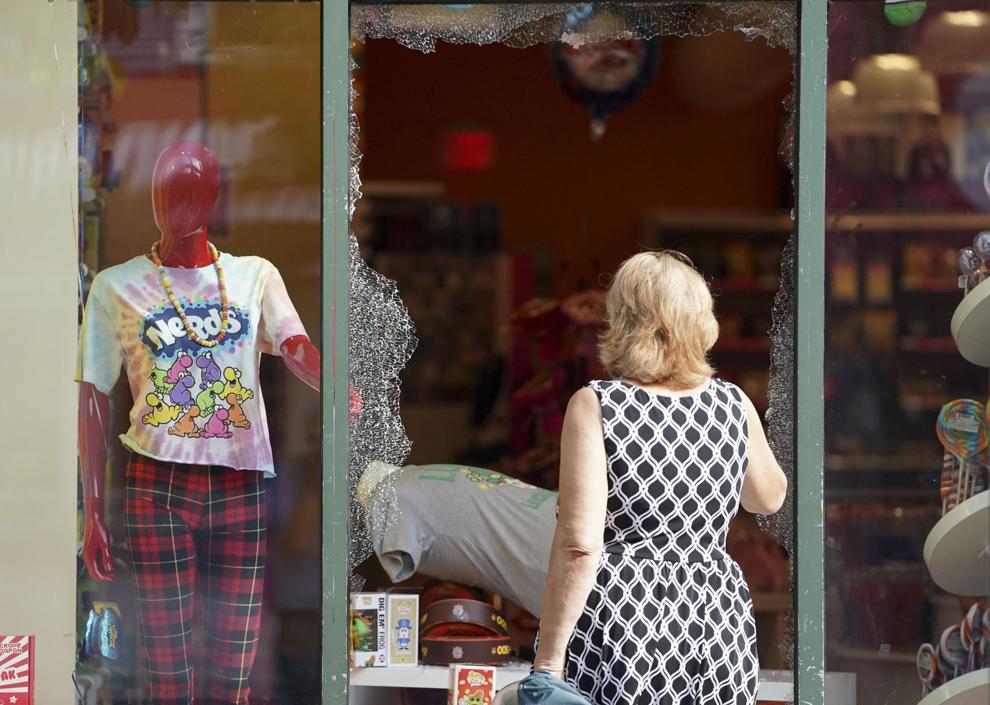 State Street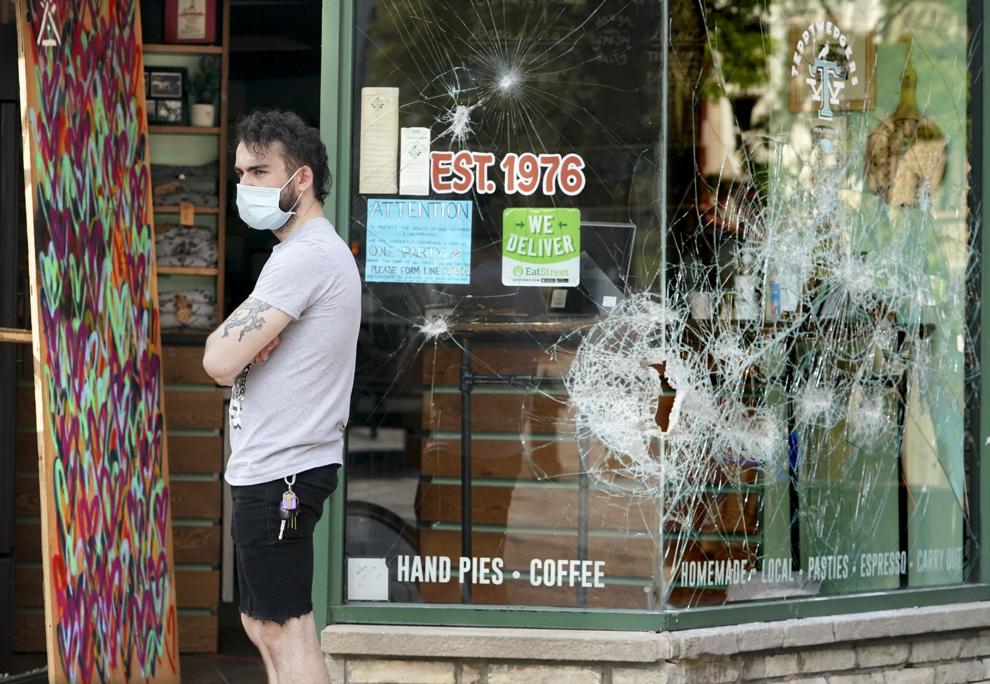 2020-08-25-State Street Damage 7-08252020123334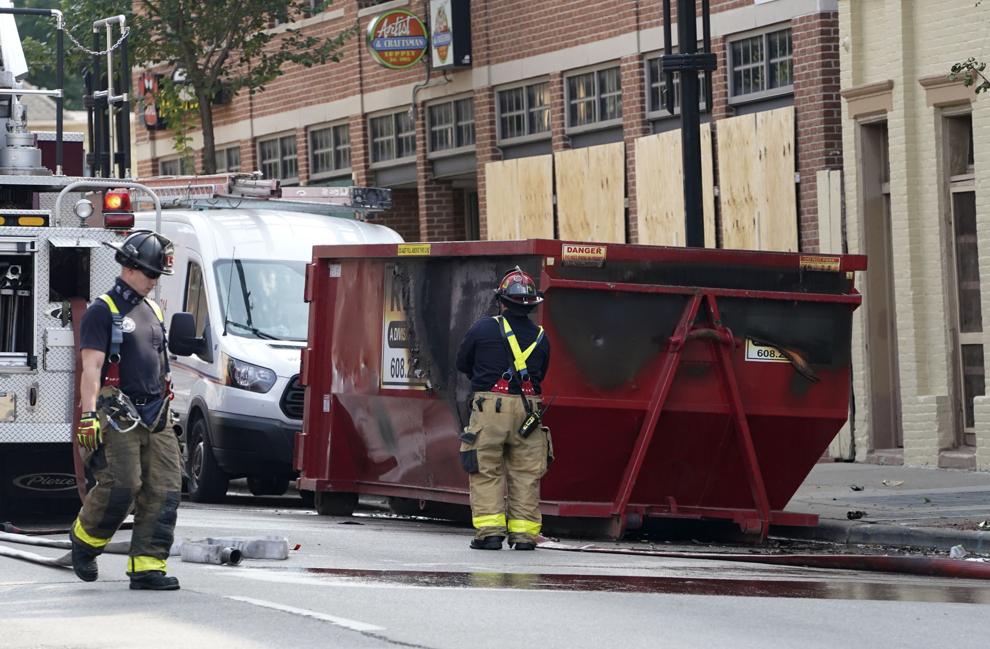 vandalism5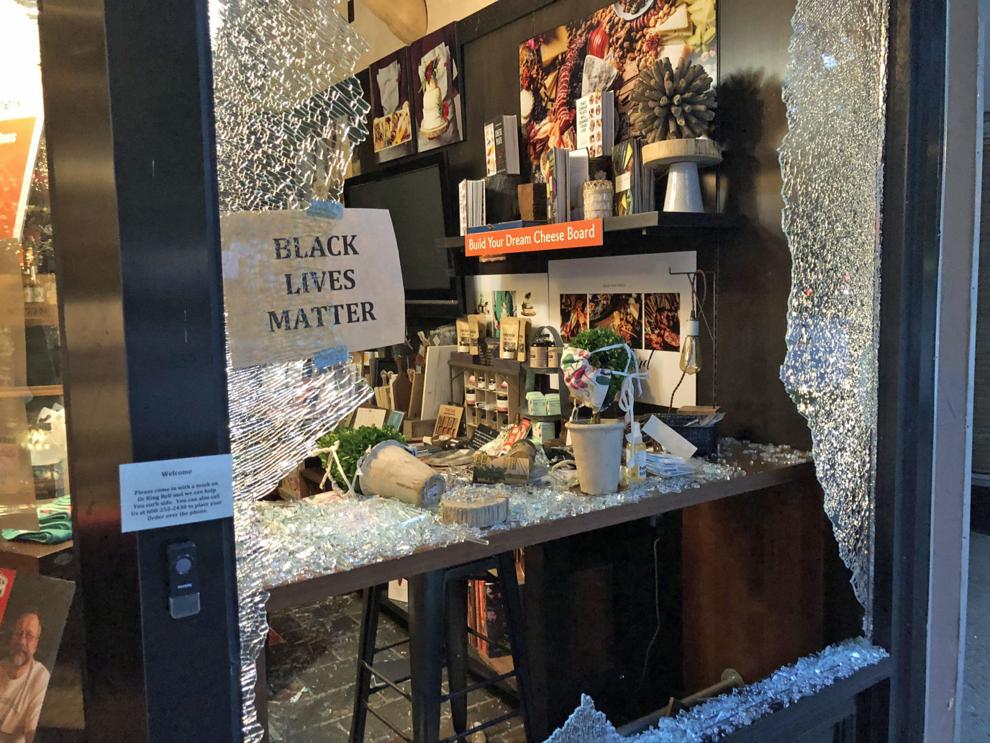 vandalism2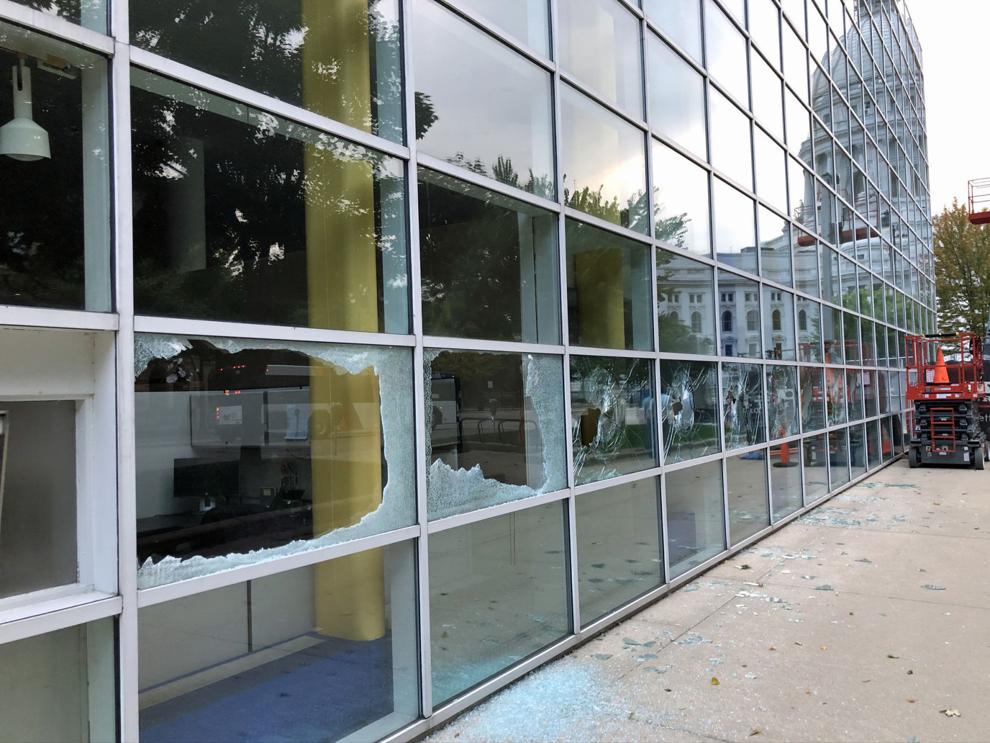 vandalism3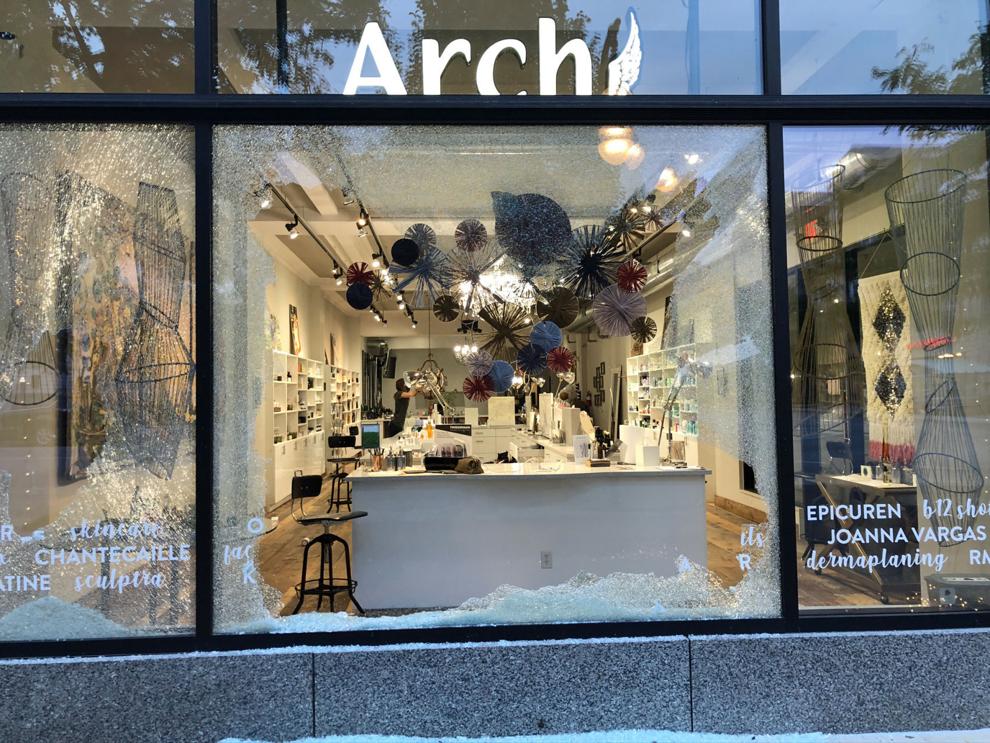 Vandalism1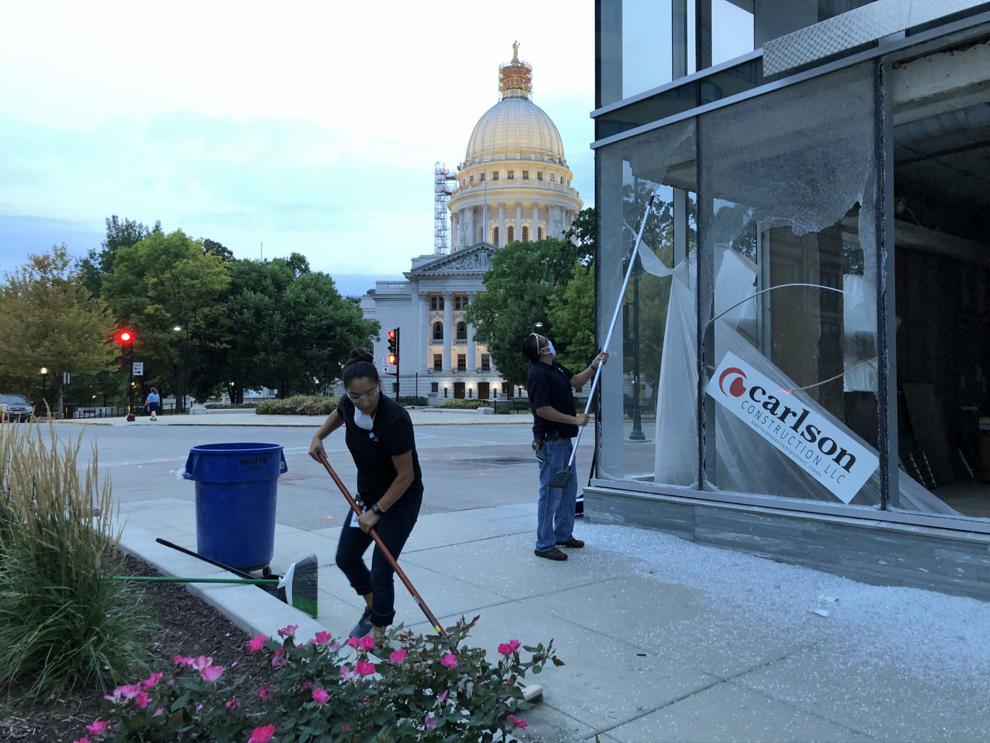 vandalism4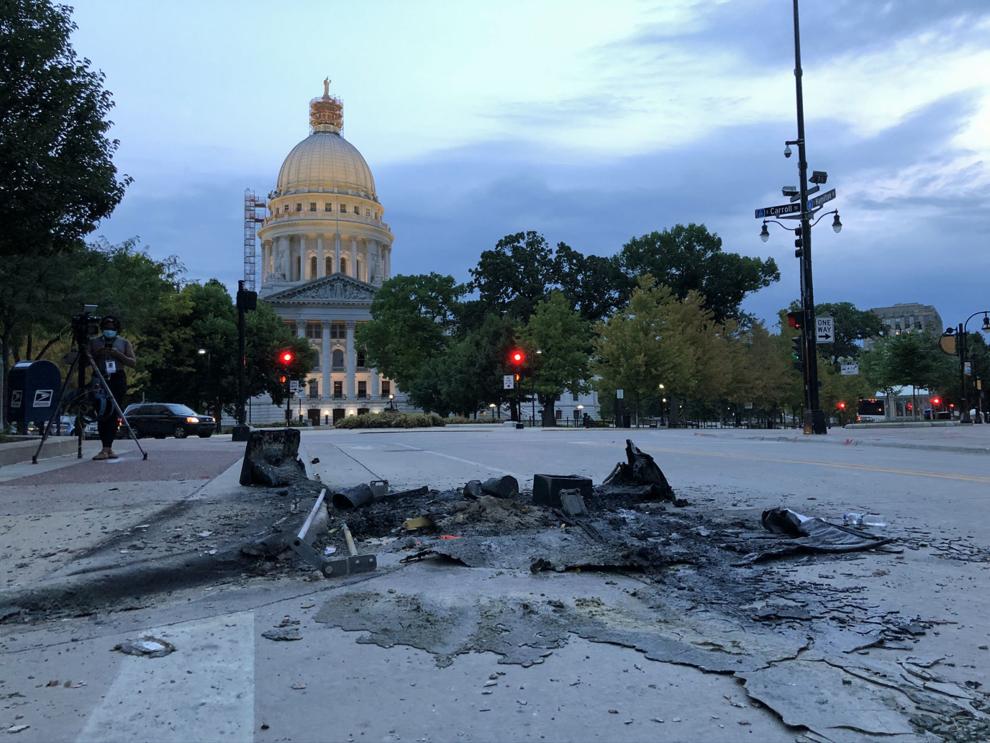 capitol1.jpg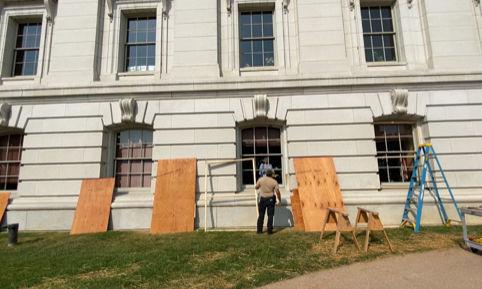 capitol_detail.jpg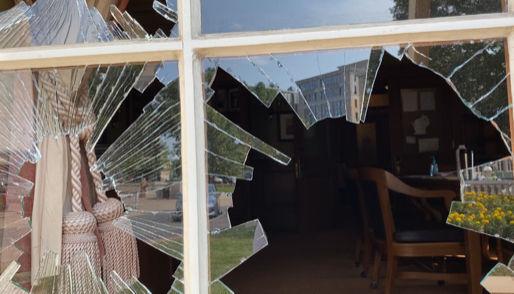 Clean up downtown after Tuesday night protests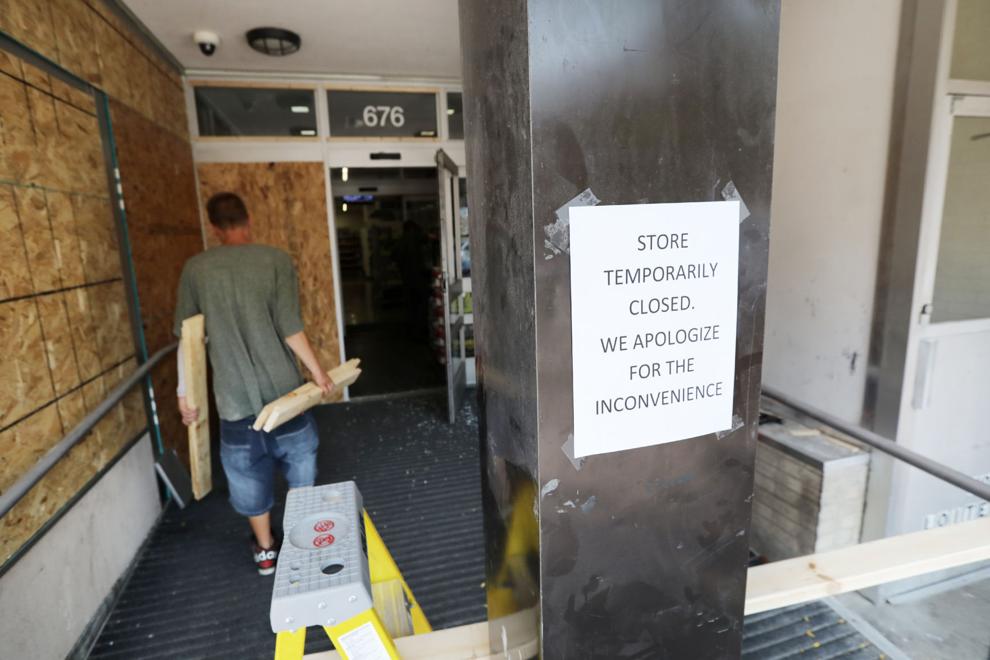 Clean up downtown after Tuesday night protests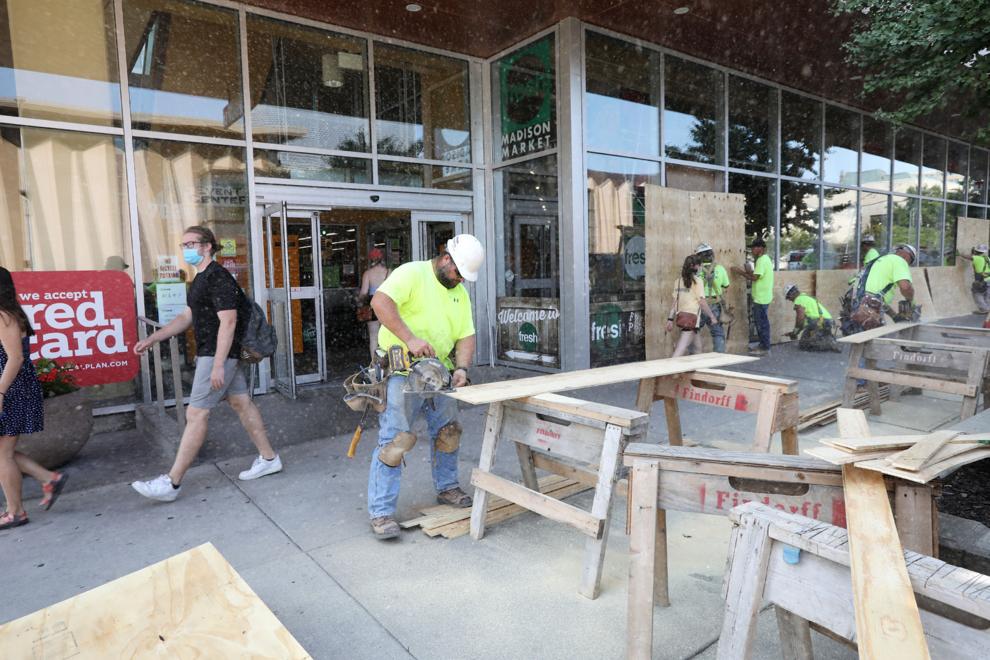 Clean up downtown after Tuesday night protests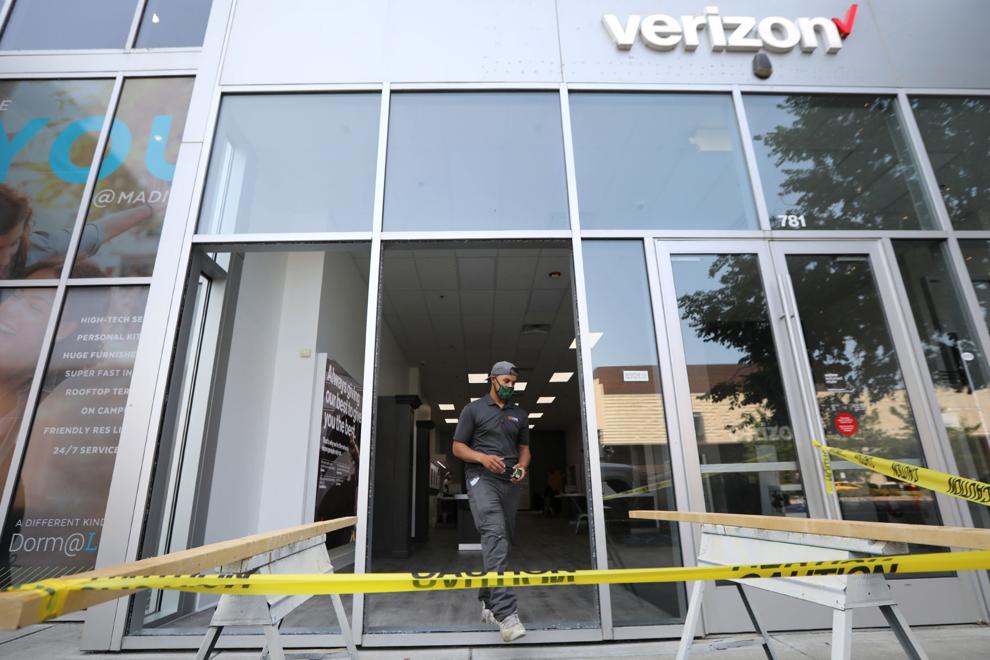 Clean up downtown after Tuesday night protests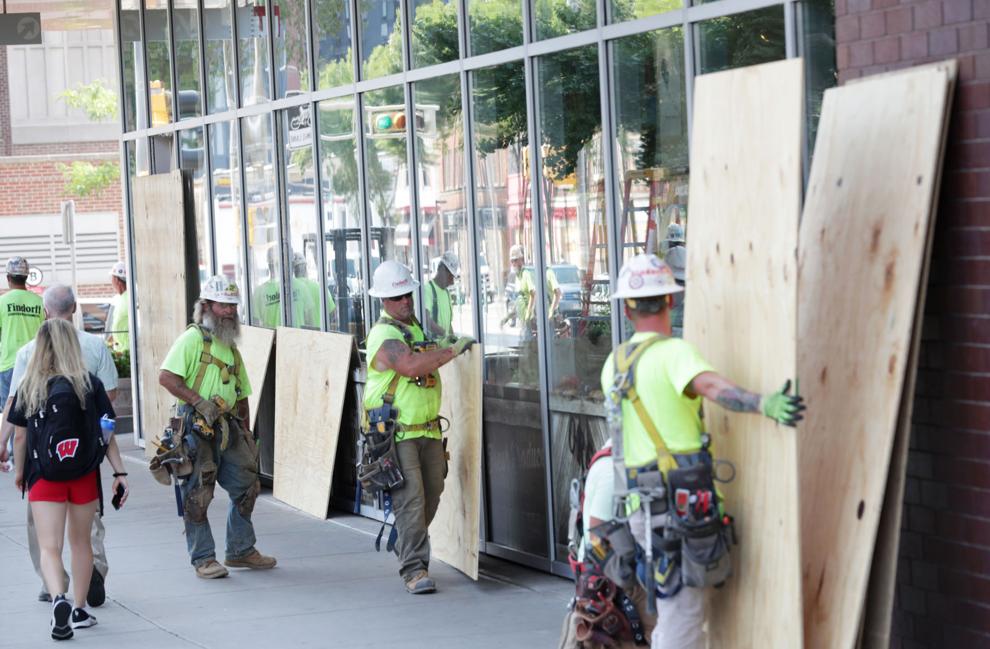 Clean up Downtown after Tuesday night protests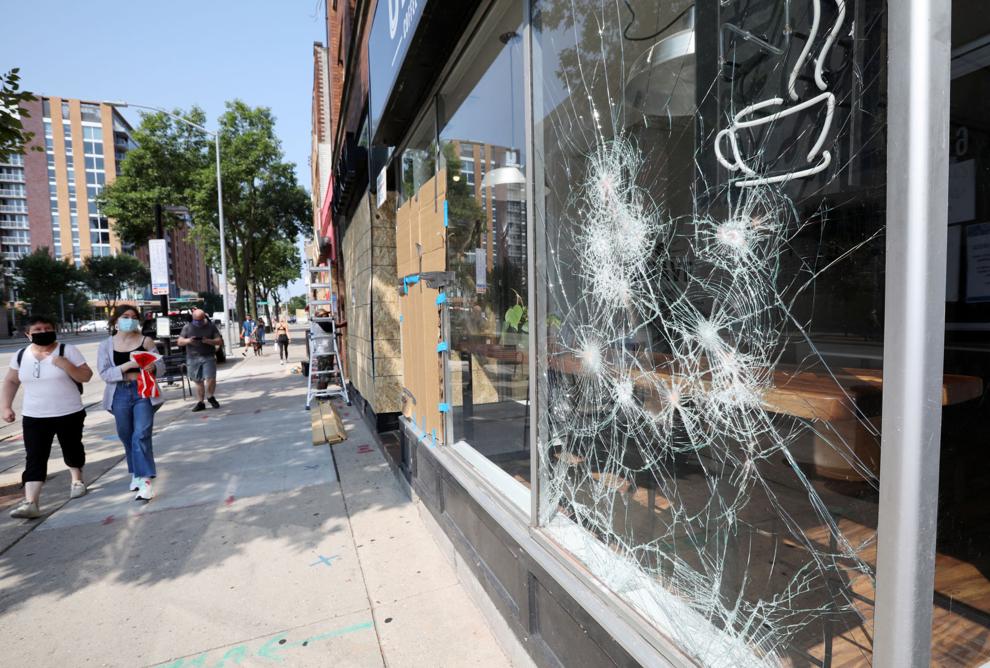 Clean up downtown after Tuesday night protests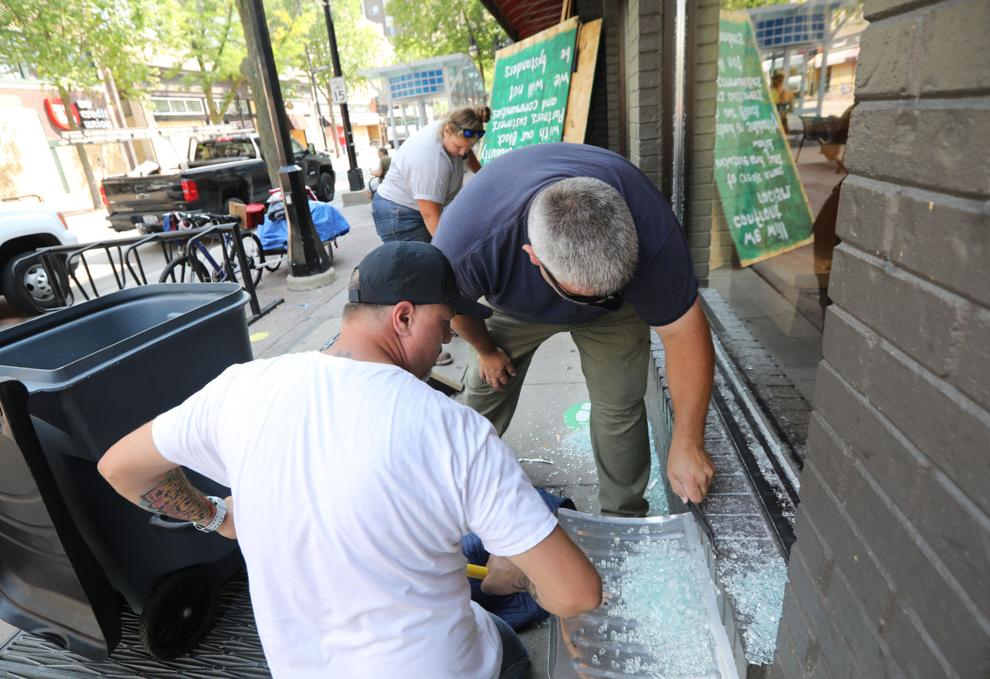 Clean up downtown after Tuesday night protests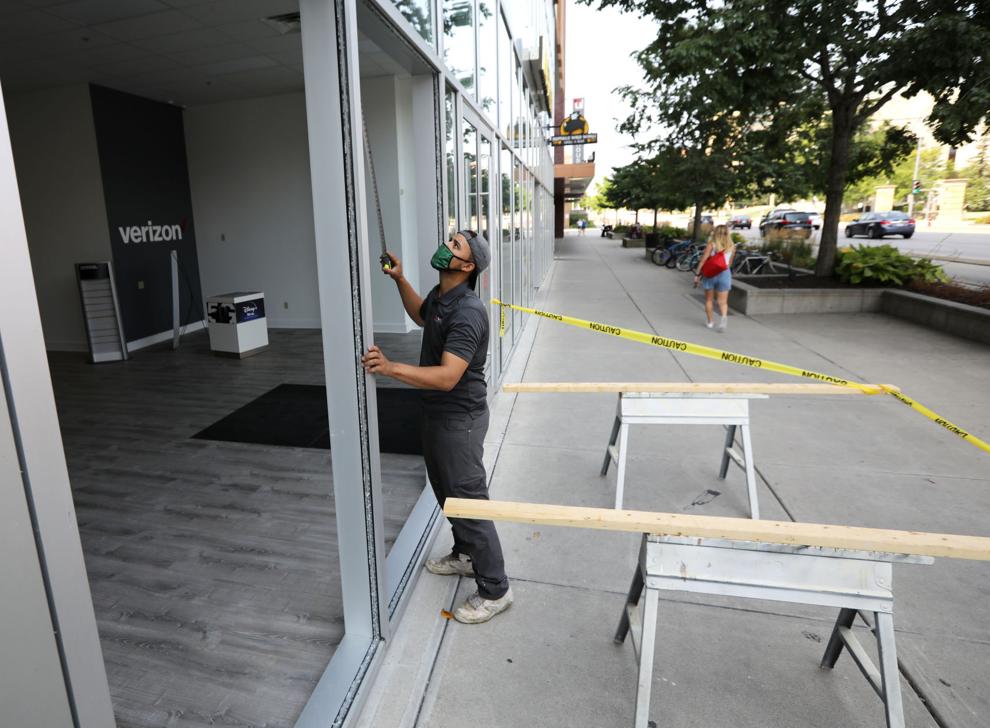 Clean up downtown after Tuesday night protests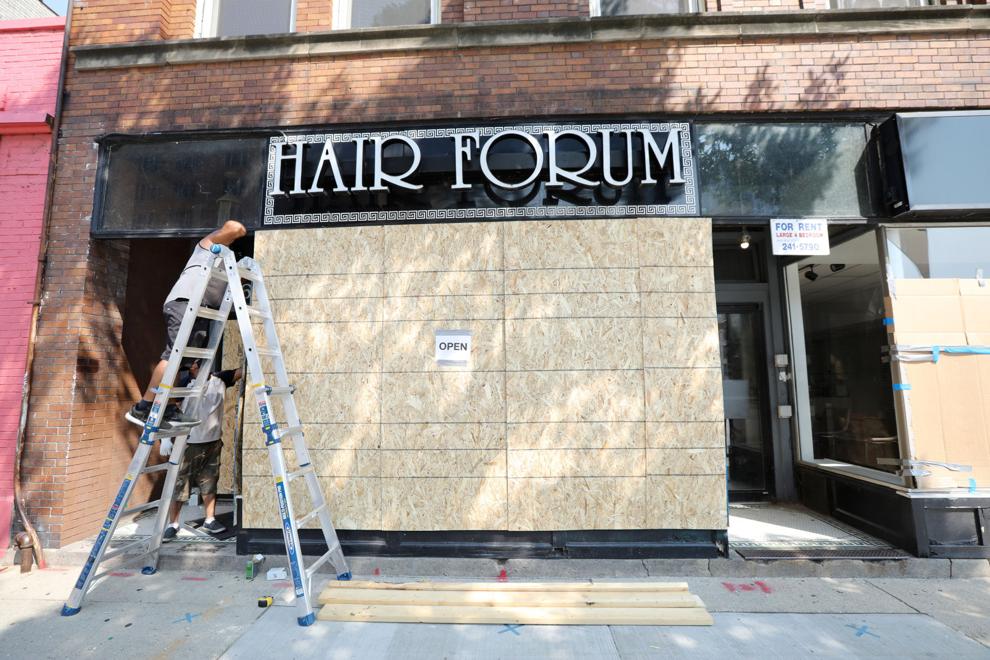 cleanup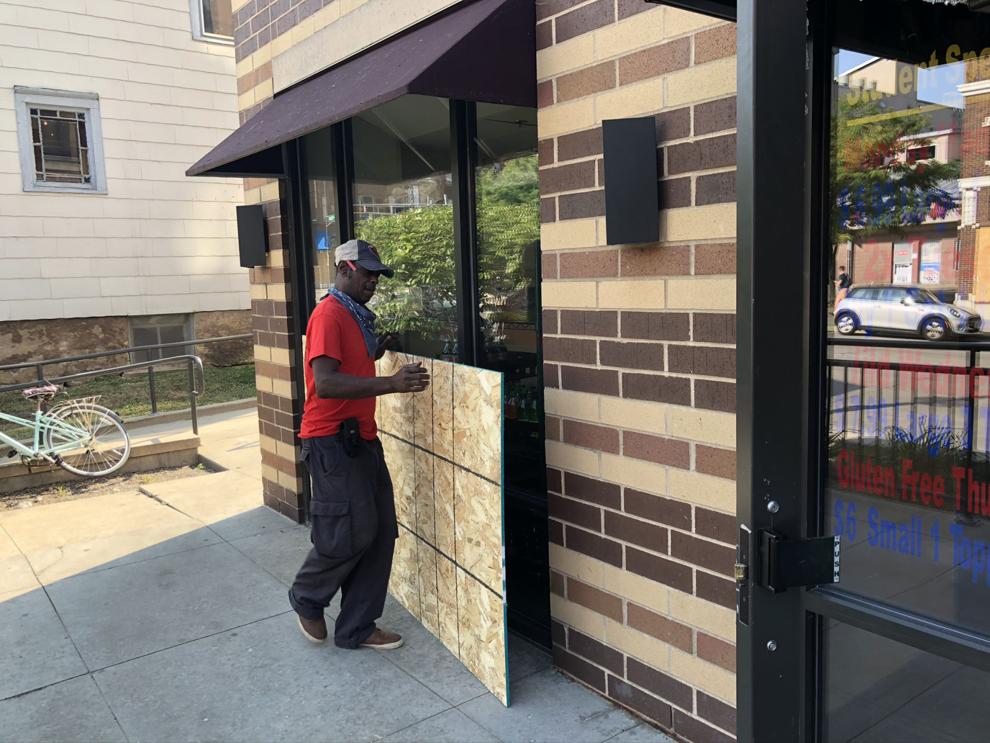 capitol steps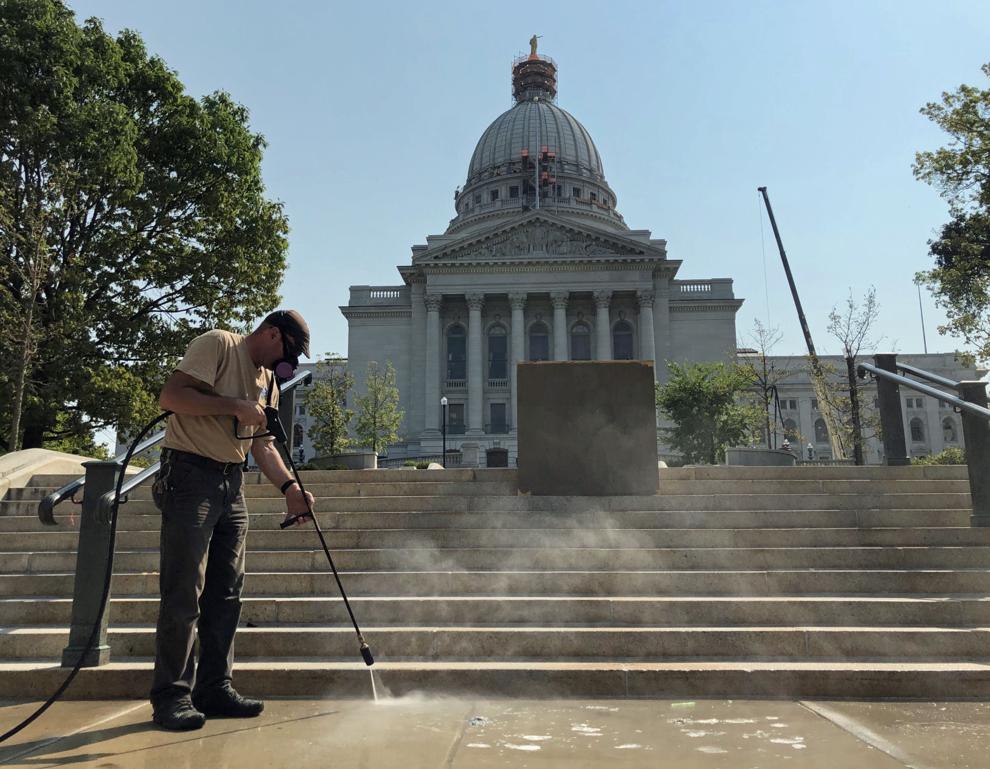 FreshFin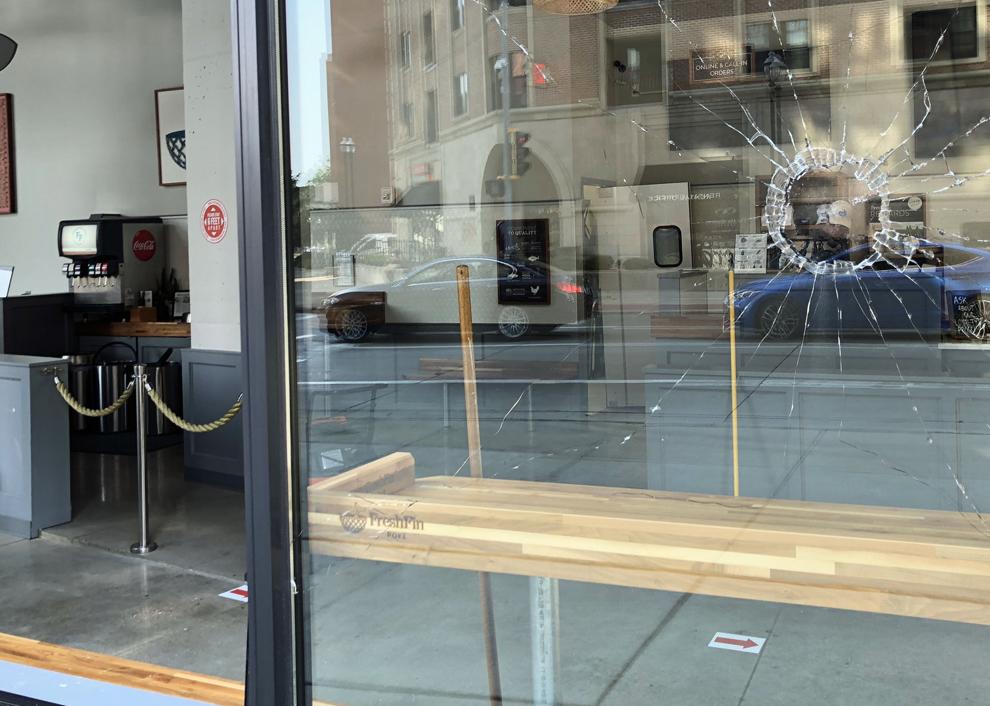 cleanup-wed3.jpg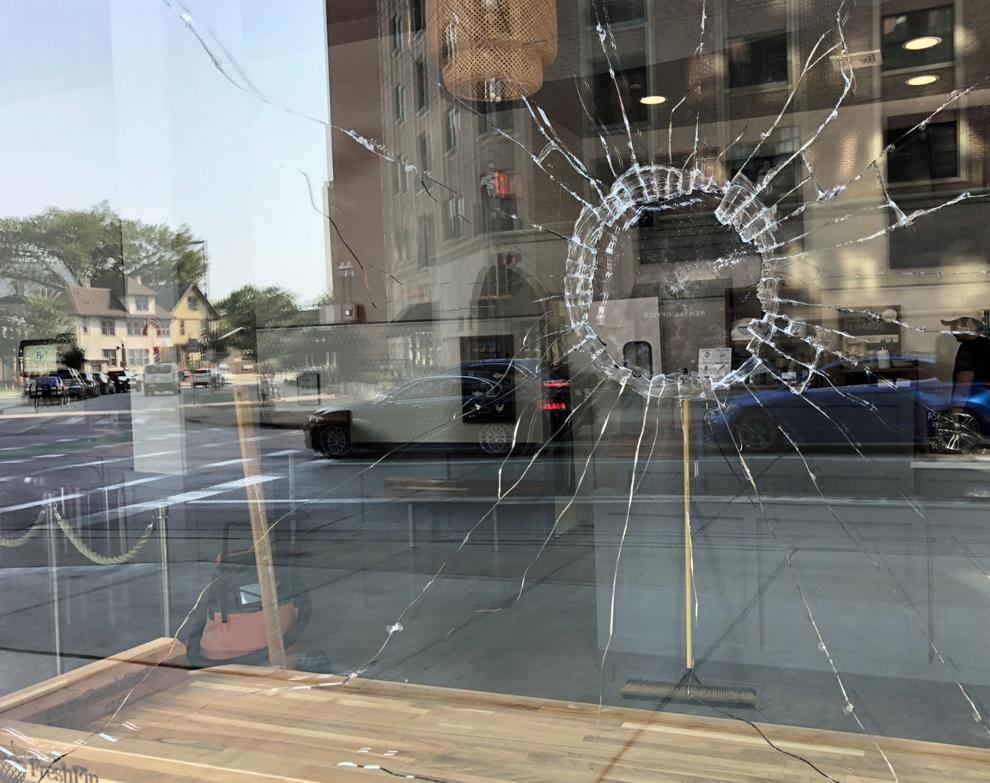 aberdeen